Tag: brave radar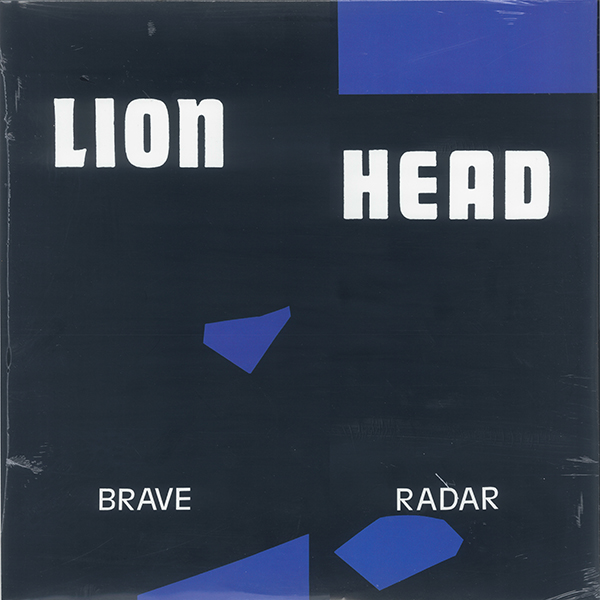 Brave Radar
Lion Head
Montréal, QC
From the littered desk of Laura Donohue:
The elevator's interior is so reflective it is hard to tell when the door has opened. Stepping inside, a million different versions of yourself extend radially from each corner. Tilting sideways to glimpse your other selves, one figure splits from the lattice. The rogue steps forward and presses an arm through the fluid pane. Your fingers almost touch. The elevator chimes the arrival of the 6th floor, ending the fever dream. Where do you go from here?
Du bureau encombré de Laura Donohue:
(Traduit par le voyage en ascenseur de Maya Keshav)
L'intérieur de l'ascenseur est si réfléchissant qu'il est difficile de remarquer que la porte s'est ouverte. En entrant, un million de versions de toi-même se répand en étoile de chaque coin. Tu te penches de côté pour entrevoir tes autres toi, quand un des toi se sépare du treillis. L'intrus s'approche et pousse un bras à travers le carreau fluide. Vos doigts se touchent quasiment. L'ascenseur sonne l'arrivée du sixième étage, mettant fin aux hallucinations. Où tu vas maintenant?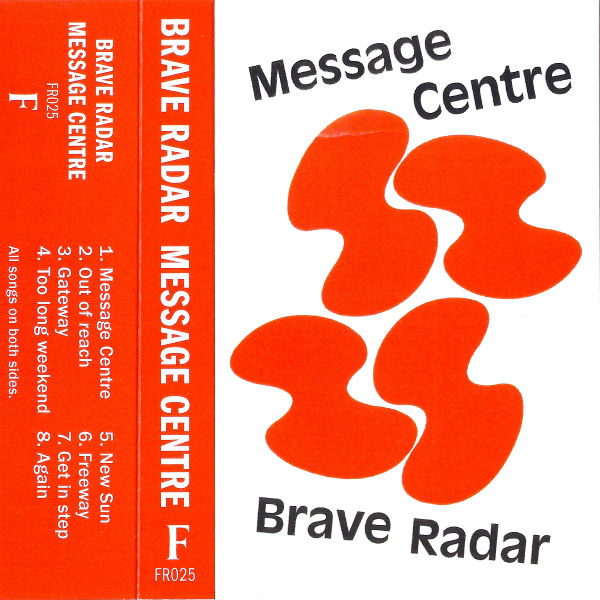 Brave Radar
Message Centre
Montréal, QC
From the sincere appreciation of Josh Boguski:
In the five years since their previous broadcast, Brave Radar have honed a persistently subdued sound, reappearing at the forefront of our interest with the future classic Message Centre. Despite its timeless tonality, this heap of pop clumps winks at the obscurity of its predecessors. Be sure to thank Tessa and Conor for founding Fixture before preparing to drift off to the world's most radical lullaby.
De l'appréciation sincère de Josh Boguski:
(Traduit par les berceuses les plus radicales de Hugo Hyart)
Pendant les cinq années qui se sont écoulées depuis leur dernière transmission, Brave Radar ont aiguisé un son qui persiste en subtilité, et redeviennent un intérêt de premier plan grâce au futur classique Message Center. Malgré sa tonalité intemporelle, cet amas de sons pop fait un clin d'oeil à l'obscurité de ses prédécesseurs. N'oubliez pas de remercier Tessa et Conor pour avoir fondé Fixture avant de vous préparer à dériver dans les berceuses les plus radicales au monde.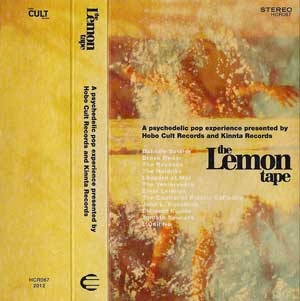 Various Artists
The Lemon Tape
Montreal, QC
From the citric acid flashback of Jesse Locke:
Paisley rays of avant-pop sunshine emanate from this overflowing homage to the Age of Aquarius. Montreal's best and brightest contribute a tune (or two, or three) under a variety of guises, all filed under psych, cosmic and library music taxonomy. From Brave Radar's hazy afternoon bliss-outs to JLK's biker blaze and multiple turns from label founder Christian Richer, this meticulous mixtape is a tie-dye dream come true. All in all, Asaël Robitaille steals the show and proves his secret weapon status with a grip of winners from his various projects. Wake up sucking on a lemon with a grin from ear to ear.
Des flashbacks d'acide citrique de Jesse Locke: (Traduit par Odile Leclerc)
Des rayons de soleil d'avant pop de Paisley émanent de cet hommage débordant à l'Age of Aquarius. Le meilleur et le plus brillant de Montréal contribue à une chanson (ou deux, ou trois) sous une variété de prétextes, toutes remplis de sous psych, de taxonomie musical cosmique et de bibliothèque. Des complètes béatitudes d'après-midi flou de Brave Radar à la splendeur de motard de JLK et de multiples tours du fondateur de label Christian Richer, la cassette mixe est un rêve teint aux nœuds devenu réalité. En tout, Asaël Robitaille vole la vedette et prouve le statu de son arme secrète avec une poigne de gagnant de ses projets variés. Réveillez-vous entrain de sucer un citron avec un sourire fendu d'une oreille à l'autre.
Bataille Solaire – Harpe Pierreries Chatoiement
---