Tag: brandon hocura
From the modular mutations of Brandon Hocura:
Ex-Muffin, John Zorn's go-to didgeridoo player, hilarious Daniel Lanois anecdote-dispatcher and generally heppest reed cat on the block, Andy Haas has dropped a wonderful tapestry of electricity and wind on wax. This time around Haas teamed up with electronics wizard David Moreno for a majestic and moody spar of modular mutations and cosmic air vibrations. The pieces range from underwater gamelan and circular-breathing insect-buzz to Korean funeral time-lag techno. This brave new Fourth World is largely un-explored territory, and only a few pioneers like Port Said, Benjamin Lew & Stephen Brown and Toronto's own Idiom Colleagues have managed to make it back to tell us what they found out. Get your shots, drop your devices, disconnect your grid and get yourself a ticket on the good Sun Ship Haas-Moreno. Chances are, you'll never look back. LPs available here.
Des mutations modulaires de Brandon Hocura:
(Traduit par Joannie Pharand)
L'ex-Muffin, Andy Haas, nous livre une superbe tapisserie d'électricité et d'instruments à vents sur vinyle. C'est LA personne à entendre en matière de manipulation de didgeridoo selon John Zorn, c'est aussi un désopilant raconteur d'anecdotes à la Daniel Lanois et il est généralement considéré comme le plus grand charmeur du quartier. Cette fois-ci, Haas a fait équipe avec le magicien en électronique David Moreno pour un combat majestueux et sombre de mutations modulaires et de vibrations cosmiques aériennes. Les pièces vont du gamelan immergé à la respiration circulaire de bourdonnement d'insectes jusqu'à la techno funéraire coréenne en décalage. Ce meilleur des Quatrièmes Mondes est un territoire largement inconnu et seulement quelques pionniers tels Port Said, Benjamin Lew & Stephen Brown et les natifs de Toronto Idiom Colleagues ont réussi à en revenir pour nous témoigner de leurs découvertes. Alors prenez votre dose, laissez vos appareils, déconnectez votre grille et procurez-vous un billet pour le bon vieux navire Sun Ship Haas-Moreno. Il y a des chances que vous ne le regrettiez pas. Microsillons disponibles ici.
Andy Haas / David Moreno – Oscillator Magenta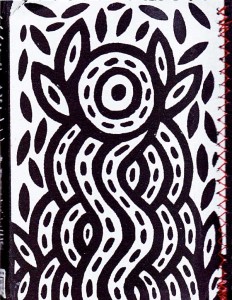 Mas Aya
Pockets
Toronto, ON
From the nom-de-drum of Brandon Hocura:
Despite his years it seems like Brandon Valdivia has already spent several lifetimes playing, traveling and soaking up a polymeter of vocabularies from this musically dense planet. This is written in the fabric of his work with Picastro, Not The Wind, Not The Flag and especially in his solo work under his nom-de-drum, Mas Aya. Pockets, a beautiful cassette released, printed and designed by Tomaturj/Errata in France, sounds something like a dream jam between Milford Graves and This Heat. The ur-global rhythms played by Valdivia on gaita, likembe, kalimba, mbira and a whole bucket-load of percussion instruments are run through reverbs, delays and distortions creating a Fourth World haze and Konono murk. Brandon's pockets run deep and are a brimming panoply of ideas, sounds and instruments. Do as the wise Sage says and put this tape in your pocket; and you will see beyond the horizon.
Du roulement de tambour de Brandon Hocura:
(Traduit par l'écho creux de Nicolas Coutlée)
Malgré son jeune âge, Brandon Valdivia semble déjà avoir passé plusieurs vies à jouer, à voyager et à puiser une polyrythmie de vocabulaire à même cette planète à haute densité musicale. Tout cela se retrouve dans la fibre même de ses collaborations avec Picastro, Not The Wind, Not The Flag, mais tout particulièrement dans son travail solo sous le sobriquet de Mas Aya. Pockets, une superbe cassette parue, conçue et imprimée chez Tomaturj/Errata en France, ressemble à une sorte de jam de rêve entre Milford Graves et This Heat. Ses rythmes mondialisants de gaïta, de likembe, de kalimba, de mbira et d'une chaudière pleine à ras bord de percussions, sont réverbérés, délayés et distordus pour former un brouillard digne du Quatrième Monde et des ténèbres de Konono. Les poches de Brandon sont profondes et débordent d'une panoplie d'idées, de sons et d'instruments. Écoutez les conseils du vieux sage et empochez cette cassette; faites cela et vous percerez l'horizon.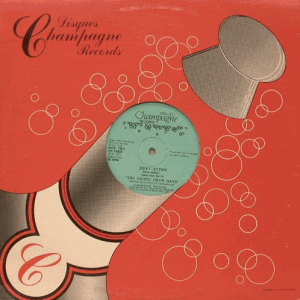 Brandon Hocura
It's My House (A Canadian Disco Experience)
Toronto, ON

In collaboration with
Scion Sessions
, Weird Canadian archivist Brandon Hocura produced an
incredible mix
of vintage Canadian disco, soul, reggae, and island sounds. We're really excited to share this mix with you!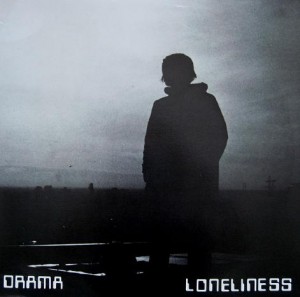 Drama
Loneliness
(Psycho Records)
Toronto, ON
Originally Released: 1979
From the hidden melodies of Brandon Hocura:
Loneliness, despite its title, is an album with a warm heart of wires and at its core is the long-term musical friendship between Don Stagg and Eric Simpson. The duo formely recorded epic home-baked prog under the name VIIth Temple, releasing one hideously rare burnt-orange LP release soaked in gentle Moog, Mellotron and Giant. On Loneliness the pair traded in their plumes, velvet and epic jam band for thin ties and a cheap drum-machine. The LP still carries a whiff of patchouli, but the sound stings of solder and electricity, and inhabits a nascent zone somewhere between krautrock and new-wave. The vocals are all clustered on the a-side, starting with an ode to the inefficiency of the T.T.C. (some things never change!). The dystopian sci-fi themes are par for the League, a highlight is love ballad "Anna King" that sounds like it could be an outtake from Trans. The instrumentals on the b-side feel decidedly more Teutonic, and have a certain CBC charm that sounds like JP Decerf recording for Parry Music. The side even opens with a slinky stoned Pink Panther. About the loneliest thing about this album is the incredible cover photo. Don Stagg told me that he climbed up on a rooftop in St. James Town to take a photo for the sleeve when he came across a young man doing crack. The man was surprisingly obliging and Don snapped this evocative photo as night fell over the cold city. Take hold of this preserved slice of Ontario sprawl if ever you get the chance, it'll probably surprise you to know how little has changed in all these years.
Des mélodies cachées de Brandon Hocura: (Le mode en rafale de Odile Leclerc)
Loneliness, malgré son titre, est un album avec un cœur chaleureux de fils et en son cœur se tient l'amitié musicale au long terme entre Don Stagg et Eric Simpson. Le duo a précédemment enregistré un épic prog fait-maison sous le nom de VIIth Temple, mettant en vente une sortie de LP d'un rare orange brûlé trempée dans du Moog-doux, Mellotron et Giant. Sur Loneliness la paire ont échangé leurs plumes, velours et épic groupe de jam pour de minces cravates et des batteries bon marché. Le LP porte encore des odeurs de patchouli, mais le son pique de soudure et d'électricité et habite une zone naissante quelque part entre krautrock et nouvelle vague. Les chants sont tout amassés sur la face-a, commençant avec une ode à l'inefficacité du T.T.C. (certaines choses ne changent pas!). Les thèmes dystopiens de science fiction sont égaux pour la Ligue, un point culminant est la ballade romantique ''Anna King'' qui sonne comme si ça pourrait être un prélèvement de Trans. Les instrumentaux sur la face-b sont décidément ressentis plus comme Teutonique et avait un certain charme de CBC qui sonne comme l'enregistrement de JP Decerf pour Parry Music. Le côté s'ouvre même une sinueuse Panthere rose défoncée. À propos du truc de solitude de cet album c'est l'incroyable photo couverture. Don Stagg m'a dit qu'il a grimpé sur un toit à St-James Town pour prendre une photo pour la manche quand il a rencontré un jeune homme prenant du crack. L'homme était étonnement aimable et Don a pris cette photo évocatrice alors que la nuit tombait sur la froide cité. Empoignez cette tranche préservée d'étalement d'Ontario si vous en avez la chance, ça va probablement vous surprendre de savoir comment peu de chose ont changé durant toutes ces années.
Drama – As I Breathe On The T.T.C.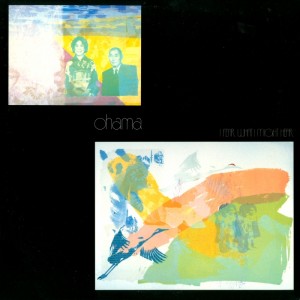 Ohama
I Fear What I Might Hear
Rainier, AB
Originally Released: 1984
From the midnite news of Brandon Hocura:
A familiar scene: a young dreamer alone in his parent's basement makes music to escape loneliness and boredom. Now, the unusual thing about this scene is that this basement is filled with state-of-the-art (for 1984) home-recording equipment and synthesizers and is located in rural Alberta surrounded by endless potato fields, miles from anything remotely metropolitan. For the young Tona Walt Ohama, the major portals to the world-at-large from his isolated farm were through television, radio and records. A well-rounded diet of classical, rock, prog and most importantly New Wavers like Gary Numan & John Foxx gave Ohama the vocabulary he needed to beam beautiful analog messages from his farm to the greater world. I Fear What I Might Hear, Ohama's first album proper, is a masterpiece of modern folk-form, perfectly capturing the Canadian cultural climate of the early eighties and its effect on a sensitive young mind. I Fear is at once as introspective and pastoral as Nick Drake, but rather than evoking acoustic images of Camus and moody English moors it speaks of McLuhan and a plugged-in landscape that is equal parts muddy toil and media spoil. The LP works effectively as a cohesive document partly because the existential themes of isolation, identity and cultural decay are explored as lyrical subject-matter throughout, but also because the songs are all stitched together using a concrete pastiche of sounds that ranges from idyllic & rustic (animals & water) to industrial & urban (engines & TV). Truly, this is a prescient letter of distress and dislocation revealing the disappearance of a dichotomy, where it doesn't matter where you live, Google will find you. Don't be afraid though, it's a great comfort to know that Ohama's clear and visionary voice is out there in the Great Wide Aether.For further insight into the great mind of Ohama, check out my extensive dialogue with Tona via Polyphasic Recordings.
Des nouvelles de minuit de Brandon Hocura: (Traduit par Odile Leclerc)
Une scène familière; un jeune rêveur seul dans le sous-sol de ses parents fait de la musique pour échapper la solitude et l'ennui. Maintenant, la chose inhabituelle à propos de cette scène c'est que le sous sol est rempli d'équipement d'enregistrement maison d'état de l'art (pour 1984) et de synthétiseurs et le sous-sol est situé en Alberta rural entouré d'infinis champs de patates, à des miles de n'importe quoi d'à peine métropolitain. Pour le jeune Tona Walt Ohama, les portails majeurs vers le monde entier de sa ferme isolée étaient à travers la télévisions, la radio et les enregistrements. Une diète bien étoffée de classique, de rock, de prog et d'encore plus important du New Wavers comme Gary Numan et John Foxx ont donné à Ohama le vocabulaire dont il avait besoin pour diffuser de magnifique messages analogues de sa ferme vers le monde plus grand. I Fear What I Might Hear, le premier album approprié de Ohama, est un pièce maîtresse de forme folk moderne, capturant parfaitement le climat culturel Canadien du début des années 80 et son effet sur un jeune esprit sensible. I Fear est à la fois une introspective et un pastoral comme Nick Drake, mais plutôt qu'évoquer des images acoustiques de Camus et de tempéramental landes Anglaise, ça parle de McLuhan et un paysage branché qui est également à moitié du labeur boueux et du butin de média. Le LP marche effectivement comme un document uni en partie parce que les thèmes existentiels de l'isolation, de l'identité et du délabrement culturel sont explorés comme de la matière à sujet en parole tout au long, mais aussi parce que les chansons sont toute cousues ensembles utilisant de concrètes pastiches de son qui s'étend d'idyllique et rustique (animal&eau) à industriel et urbain (moteur et TV). Vraiment c'est une lettre de détresse claire voyante et de déboîtement révélant la disparition d'une dichotomie, où ça n'a pas d'importance là où tu vis, Google va te trouver. N'ayez pas peur toutefois, c'est un grand confort de savoir que la voix claire et visionnaire de Ohama est quelque part dehors dans le Grand et Large Aether. Pour plus d'aperçu dans le super esprit d'Ohama, allez voir mon dialogue étendu avec Tona via Polyphasic Recordings.
Ohama – Where Do You Call Home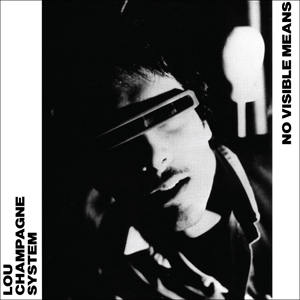 Lou Champagne System
No Visible Means
Oakville, ON
Originally Released: 1984
From the mind resistors of Brandon Hocura:
The only way to survive living in the yuppie void of Oakville, Ontario is by burying your head deep in the intoxicating sands of imagination. For Lou Champagne this meant filling his nose with the sting of solder, his eyes with a labyrinth of circuits, his mind with resistors and his ears with a virtual synthtopia of Cabaret Voltaire, The Human League, Chrisma and their analog ilk. Lou's 'Champagne System' is a self-invented device that allows him to control his synths with his guitar so that he can perform as a modern day (pre-MIDI) one-man-band. The beast born of his engineering explorations, No Visible Means, sounds at times like a gristleized Swell Maps, at others like despondent Transparent Illusion produced by Rago & Farina. Although Lou's vision is viewed through singular Chrome & Cristal glasses there is something in these songs that is familiar to anyone who turned to art, music and dreaming to escape the boredom of growing up surrounded by numb suburban slump. Lou's words are just as true now as they were in 1981, "I'm like a man in a fantasy, and maybe I should just get stoned". Throw your glass in the fireplace and gulp Lou's brew straight from the bottle; legit reissue available from Medical Records.
Des résisteurs de l'esprit de Brandon Hocura: (Traduit par Odile Leclerc)
La seule façon de survivre à la vie dans le néant bourgeois de Oakville, Ontario est d'enterrer voter tête profondément dans les sables intoxiquant de l'imagination. Pour Lou Champagne cela veut dire remplir son nez de piqûre de soudure, ses yeux de circuits de labyrinthes, son esprit de résisteurs et ses oreilles de synthopie virtuelle de Cabaret Voltaire, The Human League, Chrisma et leurs semblables analogues. Le ''Champagne System'' de Lou est un appareil auto-inventé qui lui permet de contrôlé les synth avec sa guitare pour qu'il puisse performer comme un groupe d'un homme des jours modernes (pré-MIDI). La bête née de ses explorations d'ingénieur, No Visible Means, sonne parfois comme un Swell Maps gristleizé, aux autres comme le déprimé Transparent Illusion produit par Rago & Farina. Même si la vision de Lou est examinée à travers les lunettes singulières de Chrome & Cristal, il y a quelque chose dans ces chansons qui est familier pour n'importe qui tourné vers l'art, la musique et rêvant d'échapper à l'ennui d'avoir grandi entouré d'insensible creux de banlieue. Les mots de Lou sont aussi vrais maintenant qu'ils étaient en 1981, ''Je suis comme un homme dans une fantaisie, et peut-être que je devrais juste me geler''. Jetez vos lunettes dans le foyer et avalez le bouillon de Lou directement de la bouteille; réédition légitime disponible venant de Medical Records.
Lou Champagne System – Propaganda Frustration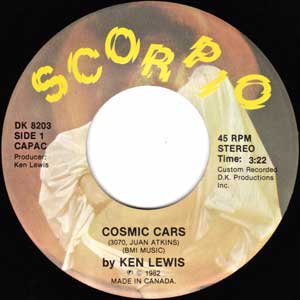 Ken Lewis
Cosmi Cars b/w Best Beat
(Scorpio Records)
Toronto, ON
Originally Released: 1982
From the dubious disco of Brandon Hocura:
Ken Lewis' reverent cover of Cosmic Cars released in 1982, the same year as the original Cybotron 45, proves that people were almost immediately feeling Juan Atkins' electric ripples just North of the assembly line. Released on Scorpio Records, home of countless dubious disco, boogie rap and dub records with peculiar provenance, Ken's whip is more deluxe DeLorean than hot Spinner, his cruising spin more Grace Jones than The Normal. Although his version almost mechanically reproduces the original, it feels like a glossy photograph of a photocopy; the recording less raw and in-the-red, the drum machine less biting, the cold-creep synth noises replaced by a cold-sweat guitar riff. Still, Ken's facsimile evokes a dystopian future, not the super-industrial cyber-sexuality of Cronenberg, but a world of simulacra coated in a vacuous veneer of replicated pleasures, like Ryu Murakami's depictions of Tokyo. Still this record bumps and burns when played loud, so thumb a ride if you ever see this avant-coupe roll by.
Du disco douteux de Brandon Hocura: (Le mode en rafale de Odile Leclerc)
La couverture révérencieuse de Cosmic Cars par Ken Lewis sortie en 1982, la même année que l'original Cybotron 45, prouve que les gens sentaient presque immédiatement les ondulations électriques de Juan Atkins juste au Nord de la ligne d'assemblée. Sortie sur Scorpio Records, le foyer d'innombrable disco douteux, de rap boogie et d'enregistrements mixés de provenance particulière, Le fouet de Ken est plus de luxe DeLorean que le chaud Spinner, sa rotation de voyage plus Grace Jones que The Normal. Malgré que sa version reproduit presque mécaniquement l'original, on dirait une photographie reluisante d'une photocopie; l'enregistrement moins brut et dans-le-rouge, la batterie moins mordante, les bruits de synth froids rampant remplacés par des riffs de guitare de sueurs froides. Mais encore, le facsimilé de Ken évoque un futur dystopique, pas la cyber-sexualité super industrielle de Cronenberg, mais un monde de simulacres givré dans un vernis vacant de plaisir répliqués, comme la description de Tokyo par Ryu Murakami. Mais encore, ce record heurte et brûle quand il est joué fort, alors faites du pouce pour une promenade si vous voyez cet avant-coupe passer.
Dr. Philter Banx
Insertion in Middle "C"
(Criminal Records)
London, ON
Originally Released: 1975
From the based bacchanalia of Brandon Hocura:
Taking a wild lysergic dive from the purple pier of New Age (née Mood) Music into Mancuso's pink Record Pool, Robert Leth and Phillip Ross' Insertion in Middle "C" emerges glistening from the consumptive stream, pulls down your pants, looks you right in your 3rd eye and asks 'What the hell did you expect from this record?!'. Housed in a fabulous faux Deutsche Grammofon sleeve, with images of the twee(d) Doctors sitting in front of a gigantic Moog Modular and several cranes hoisting a huge pink pipe on the flip, this LP certainly elevates, but not in the advertised manner, unless you really switch on for the grip. Even their label, Criminal Records, reveals these quacks as the self-conscious charlatans they are, peddling smut-sonics as cultural Spanish fly. What results from Banx's bawdy laboratory experiments is a based bacchanal of smeared piano melodrama, motorik proto-disco, torpid poseur rock and woozy Schulze-pah. It's a splendidly twisted tapestry of overdubbing that sounds like Brast Burn aping P&P and recording for Sky. Lift it if you can — guaranteed to arouse your needle. // *Special thanks to Gary Abugan for all the help in my stacks and for turning me on to this pill.
De la bacchanale basée de Brandon Hocura: (Traduit par Odile Leclerc)
De la bacchanale basée de Brandon Hocura:
Faisant un furieux plongeant lysergique du pilier mauve de New Age (née Mood) Music vers la Record Pool rose de Mancuso, ''Insertion in Middle C'' de Robert Leth et Phillip Ross émerge éclatante du courant consommateur, baisse vos pantalons, vous regarde directement dans votre 3e œil et demande '' Par tout les Enfers, t'espérait quoi de ce record?!'' Accueilli dans une fabuleuse fausse manche de Deutsche Grammofon, avec des images du doux Docteur assied en avant du gigantesque Moog Modular et plusieurs grues levant un tuyau rose géant sur l'endos, ce LP lève certainement, mais pas de la manière indiquée, à moins que vous changez pour l'attrapage. Même leur label, Criminal Records, révèle ces escrocs comme étant les charlatans complexé qu'ils sont, vendant des soniques obscènes comme des mouches espagnol culturelle. Ce qui résulte des expériences de laboratoires grivois de Banx est une bacchanale basée de mélodrama de piano étendu, du disco proton motorik, du rock engourdi poseur et du Schule pah ivre. C'est une tapisserie splendidement tordue de surmixage qui sonne comme Brast Burn moquant P&P et enregistrant pour Sky. Levez le si vous le pouvez— c'est garanti d'excité votre aiguille. // *Remerciements spéciaux à Gary Abugan pour toute l'aide avec mes tapons et pour m'avoir tourné vers cette pillule.*
---