Tag: blues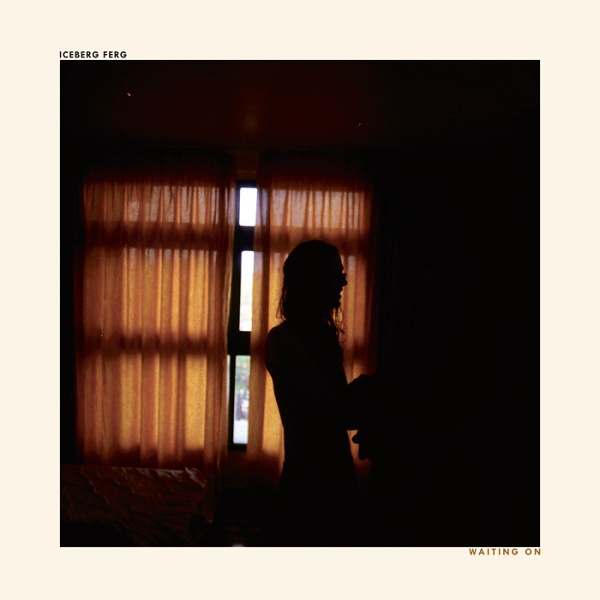 Iceberg Ferg
Waiting On
(Self-Released)
Victoria, BC
From the blissful zone of Johnnie Regalado:
Known for its unwavering support of local artists, Victoria rallies behind anyone willing to put themselves out there. Few musicians in the community possess the raw emotional vulnerability of Iceberg Ferg and few musicians have received (and deserved) the undying appreciation and support from the entire scene. Every Iceberg Ferg live set is like watching a living legend and gripping this record is like finding an historical artifact. Ferg's songs could easily be cultivated from a lost tapes collection of legendary guitar slingers; however, the production on Waiting On sprinkles a touch of that reverby, post-punk darkness the island has been producing in deluge. With collaborations from brothers, biological and emotional, this record is both a maturing musician's milestone and the kind of victory an entire community can rally upon. Let the vast vocal range and ferociously precious pickings of Iceberg Ferg send you into that blissful zone.
De la zone de bonheur complet de Johnnie Regalado:
(En direct de la zone, avec Alexis Maurice)
Connue pour son soutien immuable à ses musiciens locaux, Victoria se rallie à quiconque voulant se jeter dans l'arène. Peu d'entre eux dans la communauté possèdent une aussi pure vulnérabilité émotionnelle qu'Iceberg Ferg et n'ont reçu (et mérité) une appréciation et un soutien sans bornes de la part de toute la scène. Chaque concert d'Iceberg Ferg donne l'impression de voir une légende vivante et tenir son disque est comme mettre la main sur un artéfact historique. Les chansons de Ferg pourraient provenir d'une collection perdue de légendaires maîtres guitaristes; par contre, la production sur Waiting On saupoudre une pincée de cette sombre réverbération post-punk que l'île a produit en déluge. Avec des collaborations de frères, biologiques et émotionnels, cet album est une marque dans le parcours d'un artiste qui arrive à maturité, mais aussi une sorte de victoire derrière laquelle toute une communauté peut se ranger. Laissez la vaste gamme vocale et le si précieux féroce jeu de guitare d'Iceberg Ferg vous envoyer dans votre zone de béatitude.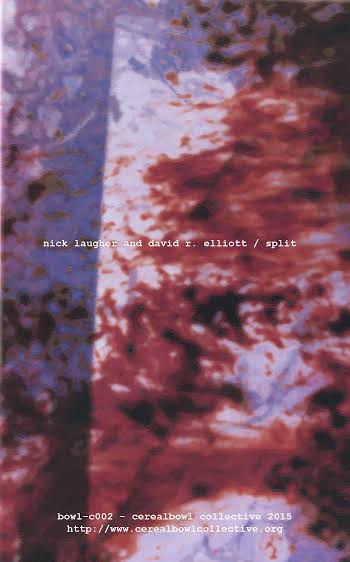 David R. Elliott & Nick Laugher
Split
Halifax, NS
From the misled blues of Mike Roy:
The bell for last call shakes your temples. You fumble in your pocket for a couple of quarters to slide into the tired jukebox huddled in the corner. A boozey, lo-fi melody answers your 2 AM call for companionship as another whiskey sour catches your hand. The fuzzy howls and sliding acoustics warm you before the liquor reaches your blood stream. Is this belligerence or retrospection?
Du blues floué de Mike Roy:
(Traduit par Jessica Grenier)
La cloche du last call déchire tes tympans. Tu fouilles dans tes poches pour trouver un vingt-cinq sous à glisser dans le jukebox fatigué blotti dans un coin. Une ivresse de lo-fi mélodique répond à ta demande de compagnie nocturne pendant qu'un autre whiskey sour vient occuper ta main. Les cris indistincts et les glissements de la guitare te réchauffent avant même que l'alcool n'ait atteint ton système sanguin. Est-ce hostile ou rétrospectif?
From the smoke-drenched greasy hair of Eddie & Alexis:
(Translated by Eddie & Alexis)
Dionysos is considered the first Québécois rock band with a full repertoire of originals. Proof may still be required, but they sure didn't need any covers! A bunch of stoner drifters from Valleyfield fuelled by Deep Purple and Mexican Gold took over the studio of Donald Lautrec, the king of yé-yé pop in Québec. There they recorded six heavy psychedelic progressive monsters, tightly wrapped in blues. Through the hypnotic organ spirals ("L'âge du Chlore") and bursts of fuzzed-up guitar ("Narcotique") singer Paul-André Thibert delivers a roaring worker's poetry on "Suzie," a song with lyrics always rhyming with its title. Yet we can't ignore P-A's performance on flute and harmonica. Most of the time, awkward, out of breath or flaky aren't great terms when it comes to music, but P-A gets to the core of these concepts as a raw, free, back-of-the-bus poet. Tripping way over the known parts of Québec rock at the time, Dionysos transcends Black Sabbath and Aut'Chose to become a revolted god who will fall into oblivion after its time.
Eddie & Alexis:
Dionysos serait le premier groupe rock québécois à avoir un répertoire entièrement francophone et formé de compositions. On ne sait pas si c'est complètement vrai, mais c'est tout un groupe rock et ils n'ont en effet pas besoin de faire de reprises. Une bande de zonards stoneurs de Valleyfield carburant au Deep Purple et au Mexican Gold ont pris d'assaut les studios de Donald Lautrec, le roi du yé-yé au Québec, avec un éventail de morceaux progressifs et psychédéliques solidement ancrés dans le blues. À travers des spirales d'orgues Hammond hypnotiques (L'âge du Chlore) et des déflagrations de guitare électrique (Narcotique), le chanteur Paul-André Thibert nous délivre une performance rugissante de poésie ouvrière. Notamment, dans Suzie, leur premier single, où il s'évertue à faire rimer toutes les lignes en i et laisse donc place à des phrases mémorables. On s'en voudrait également de ne pas donner une mention honorable à toutes les apparitions de flûte à bec et d'harmonica. En temps normal, les termes essoufflé, hésitant et mal à l'aise ne sont pas très bien vus pour parler d'instruments de musique, mais c'est mal connaître Thibert. En ses qualités de poète cru et libre, il réussit à en tirer le maximum et à puiser l'essence même de ces concepts. Voyageant bien au-delà des terres connues du rock québécois de l'époque, Dionysos transcende Black Sabbath et Aut'Chose et devient un dieu révolté qui tombera pourtant dans l'oubli.
Dionysos – Narcotique [extract]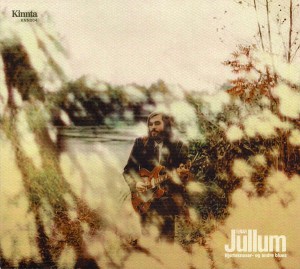 Einar Jullum
Hjerteknuser – og andre blues
Montréal, QC
From the heartworn highway of Harriet Wild:
These are blues for halcyon days, sky-blues and sea-blues that rent apart a grey status quo, revealing and revelling in melodic twangs and prairie noodling not dissimilar to Arthur Russell's folksier offerings. Jullum's guitar meanders, pulsates and jitters along a heartworn highway, filtered through feathered drumlines, 12-bar blues sewn to husky Norwegian annunciations. Pastoral pop contemporaries notwithstanding, Jullum is countrified without being Kentucky-fried.
De l'autoroute des coeurs usés de Harriet Wild:
(Traduit par le brin d'herbe à la bouche de Nicolas Coutlée)
Du blues pour les jours heureux, un ciel blues et une mer blues qui fendent la grisaille et font jaillir dans la joie des gerbes de mélodies des prairies qui rappellent les offrandes plus folk d'un Arthur Russell. La guitare de Jullum déambule, se démène et bat pareil aux coeurs usés d'autoroute, accompagnée d'une batterie poids plume, cousue de prophéties norvégiennes enrouées. Au-delà de ses accointances pop pastorales, Jullum se fait country sans tomber dans le frit Kentucky.
Einar Jullum – Hjerteknuser – blues
Einar Jullum – Er det for mye å kreve at det å leve er mer enn å streve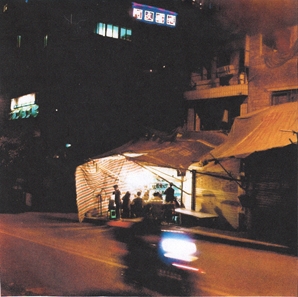 Parallel Pyres
Corrugated City
(Self Released)
Montreal, QC
From the Kashgar Hood of Jesse Locke:
Moving past his Casio-panoramic persona like a snake shedding its skin, the rhythmic heartbeat of Hot & Cold drifts into a holier plane with his latest CD-R. Re-animating Bo and maybe even Booker, Corrugated City brings blues and spiritual idioms into a haunted future-past of drum machines, fuzz organ and squealing six-string freak-outs. Who do you love?
Du quartier de Kashgar de Jesse Locke: (Traduit par Odile Leclerc)
Se déplaçant passé son personnage de panoramique Casio comme un serpent se défaisant de sa peau, le battement de cœur rythmique de Hot & Cold dérive dans un avion plus saint avec son dernier CD-R. Réanimant Bo et peut-être même Booker, Corrugated City apporte du blues et des idiomes spirituels dans un passé-futur hanté de batterie, d'orgue flou et des paniques de crissant six cordes. Qui aimez-vous?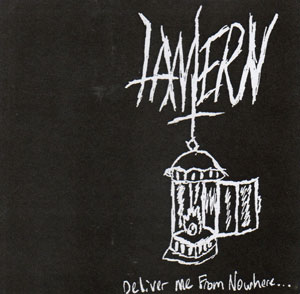 Lantern
Deliver Me From Nowhere…
Montreal, QC // Halifax, NS // Philadelphia, PA

Lantern, c'est le duo
Zachary Fairbrother
et Emily Robb, deux expatriés canadiens partis vers
la Ville de l'Amour Fraternel
. Mais pardieu, brisons-nous vraiment les règles de Weird Canada ? Oui, peut-être, mais ils ont encore leur passeports canadiens. Aussi faut-il savoir que cette première cassette est trop savoureuse pour rester silencieux. Six compositions qui empruntent au folk et au vieux blues américain, où l'on passe de la solitude désolante à l'harmonica jusqu'au fuzz-wah anéantissant de << Crude Vessels of Sound >>. Carburant à la guitare, c'est un beau retour aux sources du proto-punk et du blues sauce psychédélique, cover de Hasil Adkins inclus.
From the brotherly love of Gabriel Jasmin:
Lantern is the duo of Zachary Fairbrotherand Emily Robb, two recent Canadian expats gone to the City of Brotherly Love. Wait, are we violating Weird Canada rules? Well, I'm sure both still have Canadian passports, and this first offering is too rad to pass up. Six songs taking cues from early American folk and blues, from desolate quietness to a harmonica call and response to the blown-out fuzz-wah meltdown in "Crude Vessels of Sound." A grand foray into guitar-fueled proto-punk and psychedelic blues, Hasil Adkins cover included.
[audio:http://weirdcanada.com/wp-content/uploads/2011/02/01-Crude-Vessels-of-Sound.mp3|titles=Lantern – Crude Vessels of Sound] Lantern – Crude Vessels of Sound
[audio:http://weirdcanada.com/wp-content/uploads/2011/02/03-Come-On-Rip-Lets-Take-A-Trip.mp3|titles=Lantern – Come On Rip Let's Take A Trip] Lantern – Let's Take a Trip
---