Tag: blisters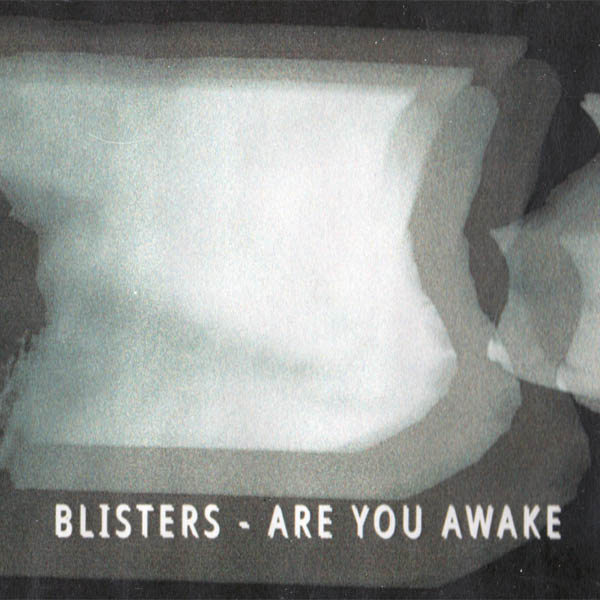 Blisters
Are You Awake
(Self Released)
Winnipeg, MB
From the indefinite nostalgia of Taylor Benjamin Burgess:
Welcome to a place where everything collapses once it enters the realm. We can watch, and we do so passively, as memories begin to slip beyond our fingers before they've begun to form. This single object took years in the making — and yet — is it the real one? Do we grip, or do we let the chrysalis go on untouched until we smell that nostalgia we presupposed indefinite? We can formulate our own creation myths to speculate how it began and how it is finally here to be held, but Blisters as we might have known them have already evolved and flown away.
De la nostalgie indéfinie de Taylor Benjamin Burgess:
(Traduit du domaine lointain d'AnneMarie Papillon)
Bienvenue dans un endroit où tout s'effrondre une fois dans le domaine. Nous pouvons regarder, et nous le faisons passivement, tandis que nos souvenirs glissent entre nos doigts avant même d'avoir commencé à se former. À lui seul, cet objet a demandé des années à être fabriqué — et encore — est-ce le vrai? Devrions-nous y toucher ou devrions-nous laisser la chrysalide intacte jusqu'au moment où nous sentirons cette nostalgie, celle que nous avions présumée indéfinie? Nous pouvons formuler nos propres mythes de création afin de spéculer comment cela a commencé et de quelle manière cela est enfin ici, à portée de main, mais les Blisters comme nous pensions les connaître ont déjà évolué et se sont envolés.
---