Tag: blake hargreaves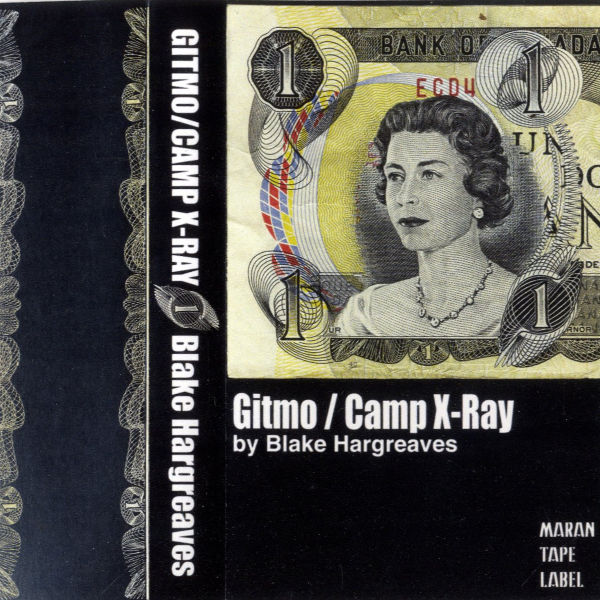 From the rumbling pleasure of Cassilou Landra:
Part one of a four-part series originally released in 2006, Fluorescent Friends and Cool Fest founder Blake Hargreaves' Gitmo / Camp X-Ray initially comes off as a sensory overblown interrogation chamber of heavy smog and venomous gases. Its title suggests a politically-charged affair, and coupled with the music it's easy to boil it down as a linear statement of political intention, but to do this would ignore its rumbling pleasures and deeply humanizing distortion.
As was pointed out by Hargreaves in an interview in AA Records Magazine #2, a hand-made flexi-disc lathe and zine released by artist Alivia Zivich and Nate Young (Wolf Eyes) of Aryan Asshole Records in 2007, "…history seems more like a tragedy, where people's intentions and capabilities and the real good and bad consequences of their interactions are hard to see, especially when they fight… and no one ever really wins the way they hoped to. I guess I could call it a comedy too, but I don't find it easy to be like that with the occurrences of complete fucking brutality in this hilarious comedy of humanity."
This 'comedy of humanity' is Gitmo / Camp X-Ray's modus operandi, with the abrasive, machinistic textures bellowing like a hearty laugh; a product of a human being. In exploring the edges between industrial pomp, pop swagger, and immersive noise, the engine buzz of such tracks as "You can pray once you cooperate 1" and "Brothers in Cuba" seems less to do with political intent and more as "a serenade to the observers and actors the world over who are actually making a real effort to understand and meet the challenges posed by situations like Gitmo, and of course to the people who find themselves there."
Des murmures de plaisirs de Cassilou Landra:
(Traduit par les gaz vénéneux de Raphaël Foisy)
La première partie d'une série de quatre, originalement parue en 2006, Gitmo / Camp X-Ray de Blake Hargreaves, fondateur de Fluorescent Friend et du Cool Fest, se ressent initialement telle une chambre d'interrogation de smog lourd et de gaz vénéneux survoltée de sensations. Le titre suggère un sujet chargé politiquement qui, conjugué à la musique, réduit facilement l'album à une affirmation politique linéaire. Mais ce serait ignorer les murmures de plaisirs et la distorsion profondément humanisante.
Comme l'a souligné Hargreaves dans un entretien dans AA Records Magazine #2, un flexi disc pressé à la main et un zine publié par Alivia Zivich et Nate Young (Wolf Eyes) sur Aryan Assohole Records en 2007, « … L'histoire ressemble davantage à une tragédie où les intentions des gens, leurs capacités et les véritables conséquences de leurs interactions, bonnes ou mauvaises, sont difficiles à voir, surtout quand ils se battent… et personne ne gagne réellement de la manière espérée. J'imagine que je pourrais également qualifier cela de comédie, mais il n'est pas simple de se comporter de cette façon face aux occurrences de brutalité complète dans cette hilarante comédie de l'humanité. »
Cette « comédie de l'humanité » est le modus operandi de Gitmo / Camp X-Ray avec ces textures machinales abrasives mugissant comme un rire franc; un produit d'un être humain. En explorant les frontières entre la splendeur de l'industriel, le maniérisme pop, et le noise immersif, le vrombissement de pièces comme « You can pray once you cooperate 1 » et « Brothers in Cuba » semble moins relié à une intention politique et davantage à « une sérénade aux observateurs et aux acteurs du monde entier qui font un réel effort pour comprendre et répondre aux défis posés par des situations comme Gitmo et bien sûr, à ceux qui se trouvent sur place. »

Black Hargreaves – You can pray once you co-operate 1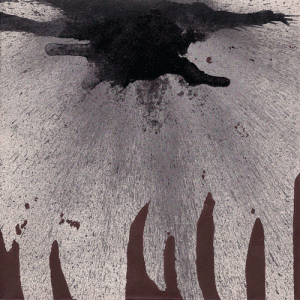 Caymans
Caymans
(Self Released)
Ottawa, ON
From the beloved isle of Jesse Locke:
It's somewhat surprising how few times Blake Hargreaves has washed up on these shores. The real Evan Dando of Noise with a pedigree as diverse as Dreamcatcher, Clinton Machine and the mighty river Thames has now elbowed back into frame with this riff-wielding trio. Teaming with WC scribe Joni Sadler on the crash cymbals and power-blower John Sobol on sax, the Caymans CD-R is a flannel-blanketed trip into anthemic anguish. Do your life a favour and put this jammer on blast.
De l'île bien-aimée de Jesse Locke: (Traduit par le continent mignon de Maya Keshav)
Il est assez surprenant combien de temps (pas beaucoup) que Blake Hargreaves a été rejeté sur ces rivages. Le vrai Evan Dando de Noise avec un pédigrée aussi varié que Dreamcatcher, Clinton Machine, et le grand rivière Thames retrouve la forme avec se trio riff-brandissant. En collaboration avec l'écrivain de WC Joni Sadler sur les cymbales à main et avec le grand-souffleur John Sobol sur le saxo, le CD-R des Caymans est un voyage emballé en flanelle jusqu'à l'angoisse classique. Rendez-vous service et passez ce morceau balançant haut et fort.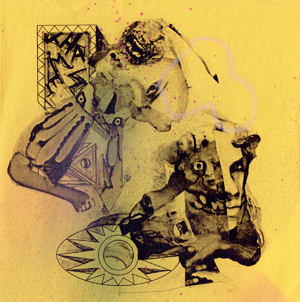 Thames
The Gift of Money b/w The Night She Became Me
Montreal, QC
From the voltage vaults of Kevin Hainey:
Awake already walking with sideways sliding smiles. Dazed and drooping eyes. Wobbly liquid feet skating slick linoleum under overrun fluorescents. Again, the vaporous grinning at distorted non-beings. Eu-pho-ri-a! Dis-com-bob-u-la-tion… Crisp, murmured half-vocals, fighting with discernible lyrics amid slithering synth stutters, chugging radiophonic radiation, unbalancing new structures. Twin Infinitives broadcasting thru a black hole and out of Bermuda's Triangle. The invisible route was about to collapse into ectoplasm. It's only temporarily open every lunar quarter, so they've liberally recorded it from both ends. Simultaneously. And mixed it. Really well. Plunderfuckingphonics well. Double dip this 7″ with the new Fluorescent Friends tape, THAMES VOL XIV, n' y' can't miss. They're quite the pair. So are the two musicians here, Blake Hargreaves (Dreamcatcher, Clinton Machine, Cousins of Reggae) and Alexander Moskos (AIDS Wolf, Drainolith, Medicine Rocks), both keeping raw noise and electronics heads imploding since 2005, touring and collaborating all over our continent. Now they're getting weirder. Way weirder. First wax yet for the tape-heads, courtesy of American Tapes mogul / Wolf Eyes retina John Olson. Only 200, so run don't walk, you adventurous types
Des voûtes à voltage de Kevin Hainey:
(Traduit par Odile Leclerc)
Réveillé et marchant déjà avec des sourires glissants de côté, des yeux hébétés et tombant. Des pieds liquide branlant patinant sur du linoléum reluisant sous des tube fluos sur utilisés. Encore, le vaporeux souriant aux non-êtres déformés. Eu-pho-rie! Ch-am-bou-le-ment… Des semi-vocalees croustillantes, murmuréesm combattant avec des paroles perceptibles parmi des bégaiements de synth ondulante, avalant des radiations radiophoniques, débalançant de nouvelles structures. Twin Infinitives diffusant à travers un trou noir et hors du Triangle des Bermude. La route invisible était sur le point de s'effondrer dans l'ectoplasme. C'est seulement ouvert temporairement à chaque quartier de lune, alors ils l'ont libéralement enregistré des deux bouts. Simultanément. Et l'ont mixé. Vraiment bien, Plunderfuckingphoniquement bien. Plongez doublement ce 7″ avec la nouvelle cassette de Fluorescent Friends, THAMES VOL XIV, et v'pouvez pas le manquer. Ils sont tout à fait la paire. Tout comme les deux musiciens ici, Blake Hargreaves (Dreamcatcher, Clinton Machine, Cousins of Reggae) et Alexander Moskos (AIDS Wolf, Drainolith, Medicine Rocks), les deux gardant le bruit brute et les têtes électroniques implosant depuis 2005, faisant des tournée et collaborant partout sur notre continent. Maintenant ils deviennent plus bizarres. Vraiment plus bizarres. Première cire pour les rubans, courtoisie du magnat de American Tapes / rétine de Wolf Eyes John Olson. Seulement 200, alors courez ne marchez pas, vous les types aventureux.
---