Tag: BC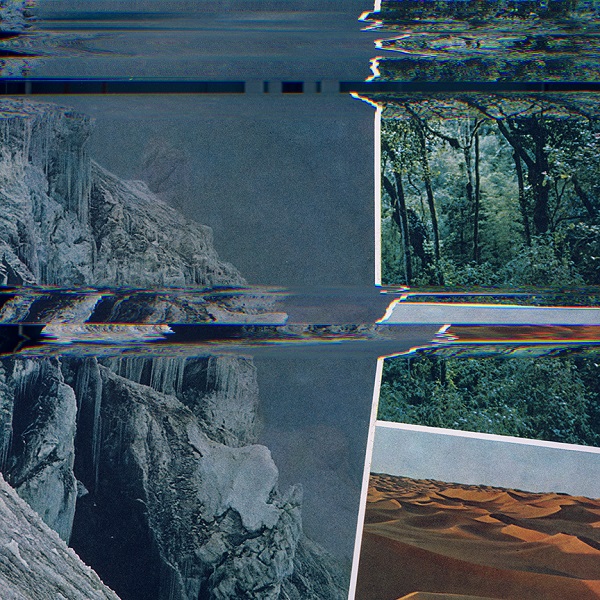 Sarah Davachi
Dominions
Vancouver, BC // Montreal, QC
From the deep chasms of Joshua Robinson:
Soft lulls nudge at the drone-ry of sinusoidal eupnea as electronic orchestration brings to light the staying power of a textured calm. The sonic palette is antiquated, but in being so is refined; the tools of bygone times exhumed to breathe once again, exhaling the fine tones of a mastered craft and the channeled voice of a resonant staticism. These compositions are as delicate as glass, as fragile as they are ethereal. Yet, they are elemental in their resonance; flowing structures and layered depths bridging chasms too deep to truly know.
Des abîmes profondes de Joshua Robinson:
(Traduit par la sérénité texturée de Maya Keshav)
Les tendres accalmies effleurent la drone-essence de la douceur sinusoïdale pendant que l'orchestration électronique met en lumière l'endurance d'une sérénité texturée. La palette des sons est vieillotte, mais en l'étant, elle est raffinée; on exhume les outils d'une époque revolue pour qu'ils respirent encore, en expirant les tons délicats d'un métier maîtrisé et d'une voix transmise, immuable. Ces compositions sont aussi délicates que le verre, aussi fragiles qu'éthérées. Mais, leur résonance est fondamentale; les structures fluides et les fonds superposés s'étendent sur les abîmes trop profondes pour vraiment les connaître.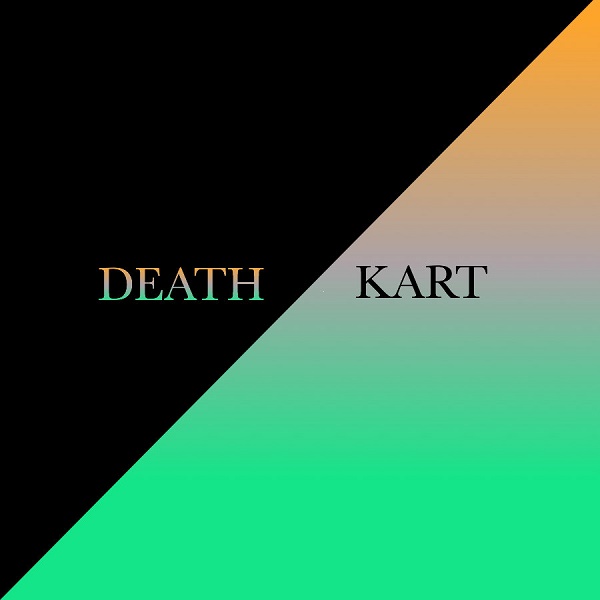 DEATH KART
DEATH KART
Victoria, BC
From the beach bum vigor of Joshua Robinson:
Super poppers from BC's Isle of Slack mix the fuzz with psych proclivities to make a sound brimming with the vigor of beach bummers and the steady flow of lo-fidelities. Down-tempo slackers spill their guts with the richness required to spin lysergic daydreams into hazy somnambulisms, replete with the rich overture of waking to repeat the cycle.
Par la vigueur de flâneurs de plage de Joshua Robinson:
(Par les rêveries lysergiques d' Émily Traichel)
Super poppers venu de l'île du Slack en Colombie-Britannique mixent les tendances fuzz et psych pour produire un son qui déborde de la vigueur de flâneurs de plage et du flux constant de basse-fidélités. Les slackers down-tempo vident leur sac avec la richesse requise pour faire tourner des rêveries lysergiques en somnambulismes vaporeux, remplis de la riche ouverture du réveil pour répéter le cycle.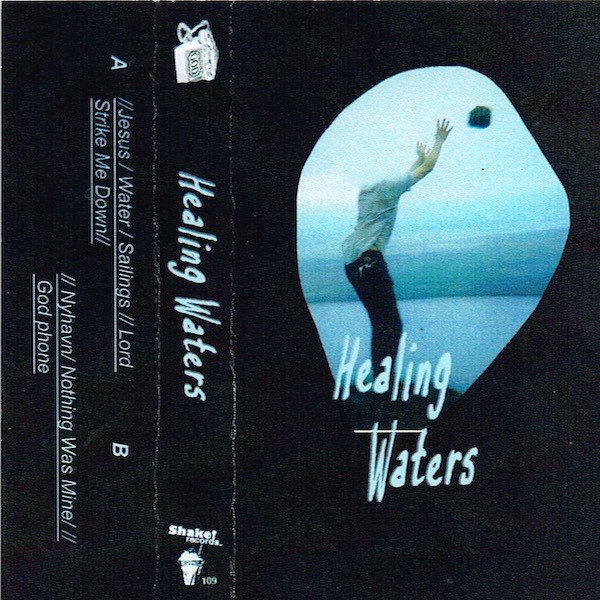 Healing Waters
Water
Victoria, BC
From the aquaphobic hallucinations of Sara Bortolon-Vettor:
Curves of black and blue fluid create a divine ripple effect. Sun sparkles. The water is warm. Our minds bloat and float away like abandoned canoes, left to drift. Passengers' punctured souls litter the water's floor. As the heaviness behind our eyes turns our gaze downward, staring into the water, we wonder whether our thoughts will drown. Be gone forever.
Des hallucinations aquaphobiques de Sara Bortolon-Vettor:
(Traduit par Diane Beaupré)
Des courbes de fluides noirs et bleus créent un effet d'ondulation divin. Le soleil brille. L'eau est chaude.. Nos esprits se gonflent et partent à la dérive comme des canots abandonnés à la merci du courant. Les âmes perforées des passagers jonchent le plancher des eaux. Alors que nos paupières lourdes nous font baisser les yeux et fixer les profondeurs de l'eau, nous nous demandons si nos pensées couleront. Disparaître à jamais.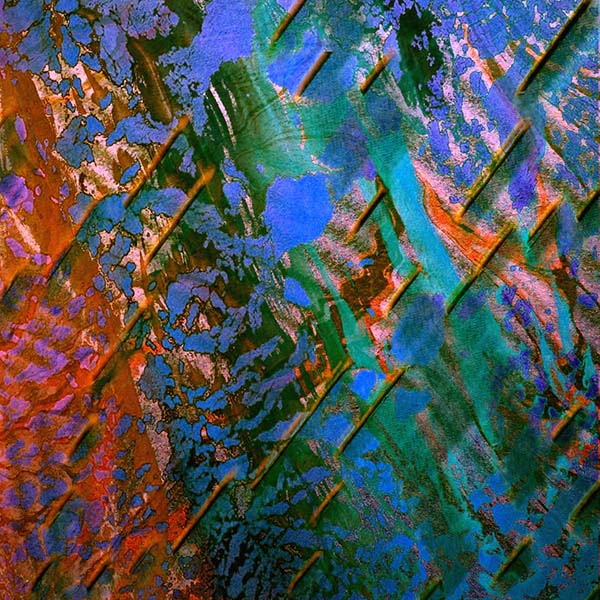 Sarah Davachi
Qualities of Bodies Permanent
Vancouver, BC
From the lobbed irises of Joshua Robinson:
This vibration. Brains, fevered. Resonance, numbing and spritely. We caper to a feel, rather than to a sound, while the surge is coloured in the tapestries of a dronery far too anomalous to recognize as being ours. Gyrating lungs; pyres in the sky, and the light in your eyes. When beauty both in sight and sound mixes, to turn away is be stunted. We see with our ears. Finger paintings coloured by sound, and heard as pigment. How fortunate we are to change one for the other: ears as eyes; lobbed irises. Everything at once; these dreams, they are.
Des iris à lobes de Joshua Robinson:
(Traduit par Julie Mayer)
Cette vibration. Des cerveaux, enfiévrés. Une résonance pleine d'esprit qui engourdit. Nous gambadons sous l'effet d'une sensation, plutôt que d'un son, tandis qu'une vague est colorée dans les tapisseries d'une dronerie bien trop anomale pour la reconnaître comme étant la nôtre. Des poumons tournoyants, des bûchers dans le ciel et la lumière dans tes yeux. Quand la beauté de la vision et celle du son s'entremêlent, s'en détourner revient à être attardé. Nous voyons avec nos oreilles. Les peintures à doigts colorées par le bruit se font entendre à titre de pigment. Quelle chance nous avons de pouvoir changer un sens par un autre : les oreilles en guise d'yeux, des iris à lobes. Tout en même temps; ces rêves le sont.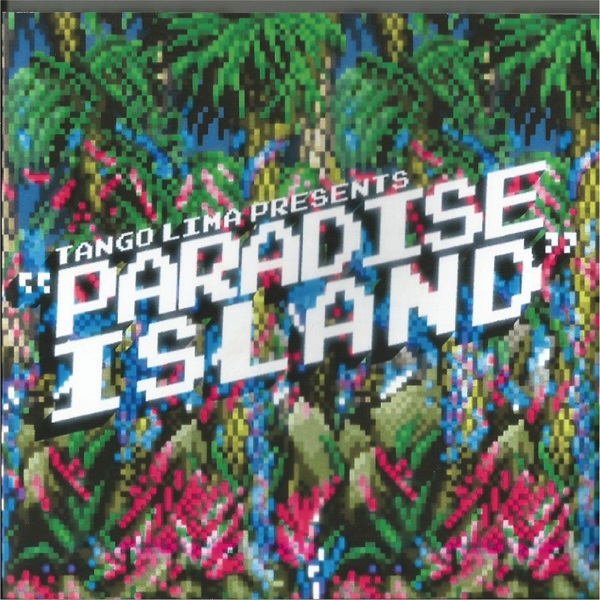 Tango Lima
Paradise Island
(Self-Released)
Victoria, British Columbia
From the mariokart musings of Mark Anthony Brennan:
8-bit palm trees sway and chiming waves crash. It's a two dimensional wonderland of pixelated dreams. Caribbean beats and complex rhythms extract a deeper emotional response than one would expect at the arcade. In a Tron-like move you are no longer watching the game, you are in it. Whales speak. Lightning bugs glow. Your experience is sublimated to the stars. A gameboy gateway to the cosmos.
Des rêveries mariokartiennes de Mark Anthony Brennan:
(Traduit par les fleurs de feu de Julie Mayer)
Des palmiers en 8 bits se balancent et des vagues carillonnantes s'écrasent. C'est un pays des merveilles bidimensionnel constitué de rêves pixellisés. Des rythmes caribéens et complexes extraient une réaction émotionnelle plus profonde que celle à laquelle on s'attendrait à l'arcade. Lors d'un tour Tron-esque, tu n'es plus le spectateur du jeu, tu es dedans. Les baleines parlent. Les lucioles scintillent. Ton expérience est sublimée jusqu'aux étoiles. Un portail via gameboy vers le cosmos.
Tango Lima – Arrival (The Docks! The Town! The Beauty!)
Tango Lima – (IV) The Realization, Or, The Exact Moment You Fell In Love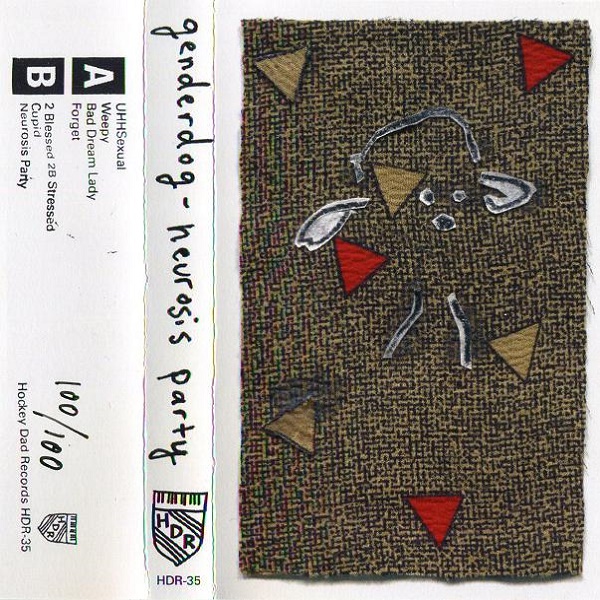 Genderdog
Neurosis Party
Vancouver, BC
From the permanent delirium of Trevor Angst:
Genderdog's waggish debut under Hockey Dad Records is an introvert's anthem for the neurotic masses. Worry-warted in nature but contemplative of self-doubt, Neurosis Party is a social train wreck's weeping cry out for help. With a mirthful insanity exacerbated by a failure to cope with life's stresses; it closes with abrupt, comical, apathetic chatter between split personalities. Transpiring into a neurosis party is beyond the breaking point. It's surpassing the despondent, unfocused gaze of the thousand yard stare; and insidiously emerges into a permanent delirium of full blown hallucination.
Du délire permanent de Trevor Angst:
(snorty rant is a bell)
Les débuts facétieux de Genderdog avec « Hockey Dad Records» sont l'hymne d'un introvertie pour les masses névrosées. De sa nature inquiète, mais contemplative dans son 'incertitude, * Neurosis Party* est le cri à l'aide désespéré d'une catastrophe sociale. Le groupe possède une folie insouciante qui est exacerbée par l'échec d'affronter les stress de la vie. La cassette se termine avec un bavardage brusque, comique et apathique entre des doubles personnalités. Se concoctant en une fête de névrosés et allant bien au-delà du point de rupture. Elle dépasse un regard flou et découragé de mille mètres et sort insidieusement dans un délire d'hallucinogène permanent.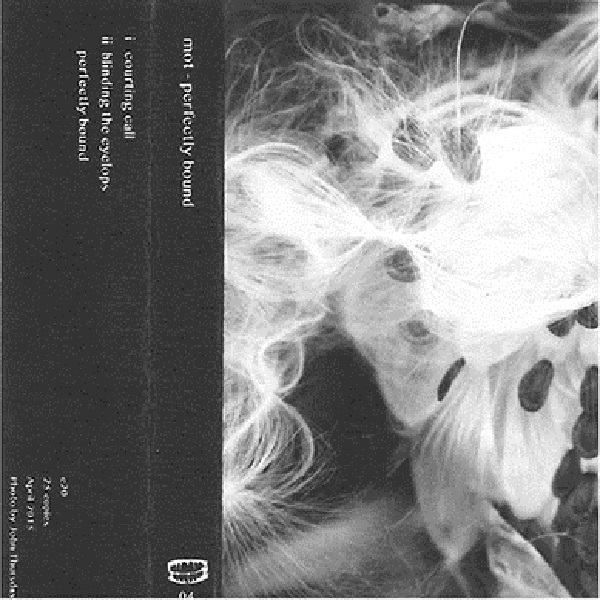 MOT
Perfectly Bound
(Ludamae)
Victoria, BC
From the perfect binding of Bryce Warnes:
Listen to MOT's previous two tapes. In "sands…," released via his Ludamae clearing-house, drones dissolve like dune-tips in the wind. His self-titled recording on Isolated Now Waves is comparatively wetter – throbbing, organic, run through with interstellar communiques, snatches of almost-song. On his latest tape, he flirts with atavistic crunch worship. With admirable self-control, "Courting Call" transitions via air loom transmissions from two-stroke brutalism to an impassable noise wall. Side two moves from an Aghartan festival to a catastrophic tunnel collapse. "Perfectly Bound" is a short ride, but worth the price of admission.
De la reliure parfaite de Bryce Warnes:
(Traduit par le bouchon de cérumen de Julie Mayer)
Écoutez les deux dernières cassettes de MOT. Dans « sands… », lancé par l'entremise de son bureau central dénommé Ludamae, les drones se dissolvent comme la crête des dunes sous le vent. Son enregistrement éponyme produit sous Isolated Now Waves est, en comparaison, plus humide : palpitant et organique, transpercé de communiqués interstellaires et de bribes de quasi-morceau. Sur sa cassette la plus récente, MOT flirte avec un culte du crépitement atavique . Doté d'une maîtrise de soi admirable et transmis au moyen d'une machine à tisser les flux aériens, « Courting Call » passe d'un brutalisme à deux temps à un mur du son infranchissable. La face B passe d'un festival aghartien à un effondrement de tunnel catastrophique. « Perfectly Bound » est une promenade de courte durée, mais qui vaut le prix d'entrée.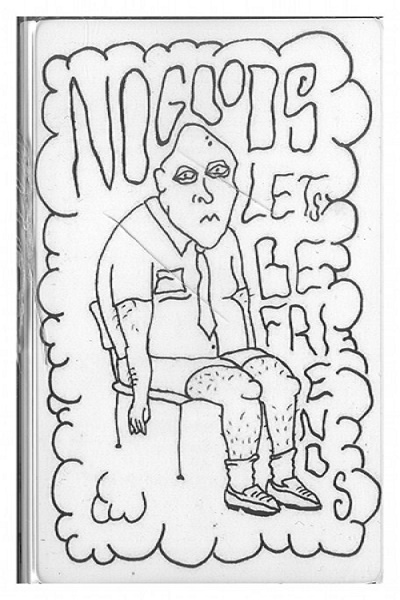 NoGoods
Let's Be Friends
Victoria, BC
From the phosphorescence of Noah Sherman:
NoGoods presents the type of psychedelic, high-intensity punk that can be enjoyed by your lonesome, or while you dance it out with dozens of tightly packed bodies in the sweaty confines of a garage somewhere – the latter being preferable. Try to not move your body when your hear the melodious, addicting guitar riffs, the pounding drums, and the familiar energy of the voice. If that sounds like a challenge, it's because it is.
De la phosphorescence de Noah Sherman:
(Traduit par le cerveau à moitié bon d' Alexis Maurice)
NoGoods présente un type de punk psychédélique à haute intensité pouvant être apprécié en solitaire, mais préférablement en dansant avec des douzaines d'autres humains coincés et suintants dans un garage quelque part. Essaie de ne pas te mettre à bouger sur ces riffs aux mélodies addictives, le tapage de la batterie et l'énergie familière du chanteur. Ça ressemble à un défi? C'en est un.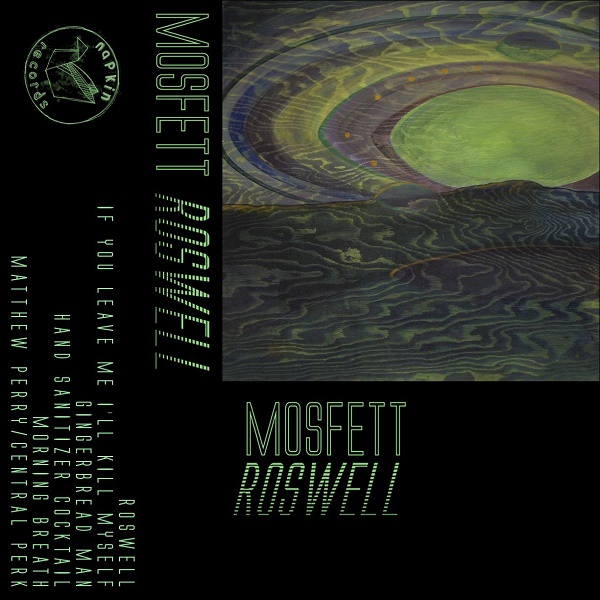 MOSFETT
Roswell
Vancouver, BC
From the metal–oxide–semiconductor field-effect transistor of Bryce Warnes:
MOSFETT (née Hemogoblin)'s name is a bastardization of the acronym for a type of transistor that, if you believe science, can make stuff louder. And rest assured, the Vancouver three-piece has arrayed their components to produce maximum hesh. It's like someone spiked Sleep's weed butter with bathsalts. The titular track is an extraterrestrial head trip laced with naked tenderness. The closer, "Matthew Perry/Central Perk," could play in the background of that lost episode of Friends where Chandler finally just, like, snaps. And between these two wailers? Plenty of greasy, freaked-out crunch. Get amped.
Du transistor à effet de champ métal-oxyde semi-conducteur de Bryce Warnes:
(Traduit par Jessica Grenier)
Le nom MOSFETT (anciennement Hemogoblin vient de l'acronyme dénaturé d'un type de transistor qui, si on en croit la science, permet d'amplifier les choses. Et c'est certain que le triptyque de Vancouver a arrangé ses composantes pour produire un maximum de hesh. C'est comme si quelqu'un avait ajouté des bathsalts dans le beurre au pot de Sleep. La piste éponyme de l'album est un trip extraterrestre hallucinant rempli de tendresse pure. La dernière, « Matthew Perry/Central Perk », pourrait servir de trame sonore pour l'épisode perdu de Friends où Chandler pète enfin sa coche. Et entre ces deux gueulards? C'est follement croquant et graisseux. Soyez prêts.
MOSFETT – Hand Sanitizer Cocktail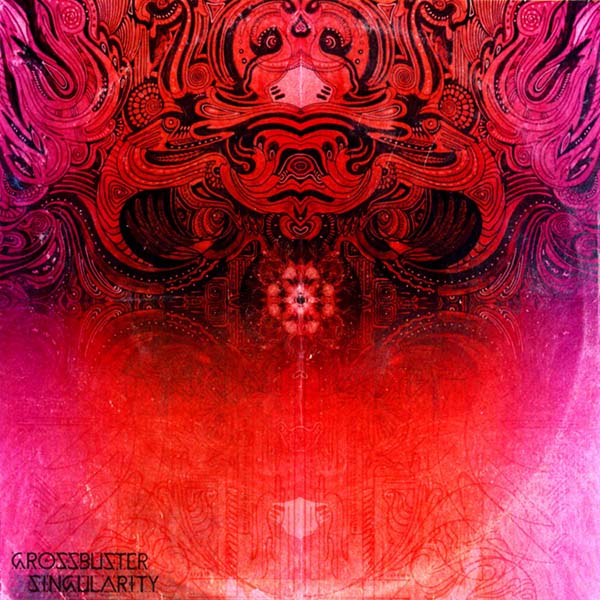 Grossbuster
Singularity
(Self Released)
Victoria, BC
From the rapid fingertips of Johnnie Regalado:
Take a mad stack of rare tapes and boil them down in the brain basin, rinse 'em through the rhythm veins, and fire 'em off through rapid fingertips . Grossbuster blasts an injection of the raw and analogue into a dose of dance music rarely heard on island time. Fresh loops lapping waves of bliss mist against the shores of our audible bays.
Du bout des doigts rapides de Johnnie Regalado:
(Traduit par la non-insulaire Mylène Quevillon)
Prenez une quantité folle de cassettes rares et faites les bouillir dans le bassin du cerveau, rincez-les à travers le rythme des veines, et faites les éclater par un mouvement rapide du bout des doigts. Grossbuster fait exploser une injection de sons crus et analogiques en une dose de musique dance rarement entendu au rythme de l'île. Un nouveau circuit de clapotis de vagues de brouillard extatique contre les rives de nos calanques audibles.
---