Tag: basement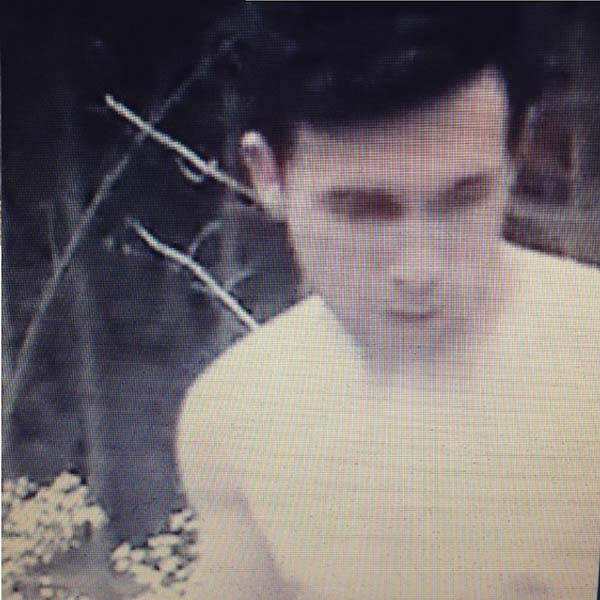 Alex Curtis
Sheer Curtain
(Self-Released)
La Ronge, SK
From the stop-start -isms of Joshua Robinson:
Icy wind and the whir of a stop-start motor on a frozen driveway. Broken is the one whose overtures are those of semi-northernly frigidity; intoned voices commixed to the point of spililng through the frosted windows of a basement too cold to keep itself warm. The yearning is obvious; spoken even. Pale blue eyes and the reckoning of humanity, fragile while loosening itself from the drapery of iconoclastic figures of the past. To breathe while sleeping is a gift, given that nihilism is the sad voyeur whose eyes frost the warm heart in the early dark of a prairie morning.
Des tressaillements de Joshua Robinson:
(Traduit par les yeux ni bleus ni pâles de Maya Keshav)
Le vent glacial et le ronronnement intermittent d'un moteur sur une allée gelée. Brisé est celui dont les ouvertures sont d'une frigidité quelque peu nordique, les voix qui s'élèvent se métissent jusqu'à ce qu'elles se renversent par les fenêtres givrées d'un sous-sol trop froid pour se garder au chaud. Le souhait est clair; même prononcé à voix haute. Les yeux bleus pâles et le jugement de l'humanité, fragile tout en se dénouant de la draperie des personnages iconoclastes du passé. Respirer en dormant, c'est un don, étant donné que le nihilisme est le voyeur triste, duquel les yeux gèlent le cœur chaud dans le noir de la prairie tôt le matin.
Alex Curtis – I Was A Bad Person Blues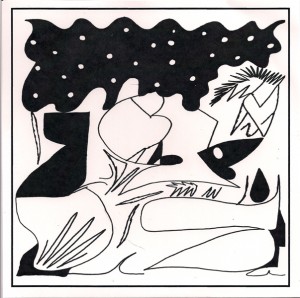 B-Lines
Tell Me / You Are Here
Vancouver, BC
From the PWYC pitcher of Joel French:
Picture a crammed, sweaty basement. The PA speaker might be a little blown out, but everything sounds and feels just right. There's a PWYC pitcher sitting somewhere, but everyone is too busy having a great time to pass it around. Living in the moment. That's what this 7″ sounds like. "Tell Me" has a pop-punk hook that will stay stuck in your head and have you singing along. "You Are Here" almost sounds like a Dead Kennedys tune without the warble. Short, poppy, wordy punk with energy to spare. Dig it!
Du pichet à contribution volontaire de Joel French:
(Traduction par Félix HT)
Imaginez un sous-sol en sueur, rempli de monde. Le haut-parleur du système de son est peut-être un peu peté, mais tout sonne bien, tout va bien. Il y a un pichet à contribution volontaire en quelque part, mais tout le monde est trop occupé à s'amuser pour se le distribuer. Vivre dans le moment. C'est ça le son de ce 7″. "Tell me" a un hook pop-punk qui va vous rester dans la tête et qui vous fera chanter. "You Are Here" sonne Presque comme une toune des Dead Kennedyssans l'acrobatie vocale. Du punk pop, pas long, verbeux et avec de l'énergie à revendre. Trippez!
Brian Damage
Early Electronic Works (1983-1988)
(Self Released)
Sydney, NS
Originally Released: 2009
From the teen alchemy of Alexander Moskos:
Two years ago Damage laid this collection on me and I somehow only got to it recently, reflecting on the need to stem the tide of things COMING INTO my zone. I've written about his Industrial band Phycus over at Thee-Outernet, and Early Electronic Works (1983-1988) collects releases made during those years under the name Data Strangler in Sydney, Nova Scotia. Damage claims he was trying to combine Judas Priest <http://www.youtube.com/watch?v=HT_iqsDdGgk> and Men Without Hats, a sort of Canadian teen alchemy, but the results on the early version of "Refrigerators" sounds more like Red Krayola to me. So much brilliance here: an amazing basement vibe (apparently tracks were bounced between boomboxes and you can pretty much hear the wood panelling), crude synth punk, MB style electronic miniatures, synth pop, Kemberic tremolo'd organ zones and so on. Damage's songcraft is tight and he employs a varité approach to his lyrics which at times are hilarious ("Big Man On Campus"), creepy ("Refrigerators"), tragi-comedic ("Tar Pond Monster") and cyberpunkish "(Malfunction 54"). Here are two mp3s, but I imagine this is getting the wax treatment sooner than later.
De l'alchimie ado d'Alexander Moskos: (Traduit par Odile Leclerc)
Deux ans passés, Damage a posé sur moi cette collection et d'une quelconque façon, je ne l'ai eu que récemment, réfléchissant sur le besoin de ralentir le court des choses VENANT DANS ma zone. J'ai écris à propos de son groupe industriel Phycus sur le Thee-Outernet, et Early Electronic Works (1983-1988) ramasse les sorties faites durant ces années sous le nom de Data Strangler à Sydney, Nouvelle-Écosse. Damage dit qu'il essayait de combiner Judas Priest et Men Without Hats, un genre d'alchimie d'ado canadien, mais les résultats sur la première version de ''Refregirators'' sonne plus comme Red Krayola à mes oreilles. Tellement de brillance ici : une superbe ambiance de sous-sol (apparemment les pistes rebondissaient entre les systèmes de son et vous pouvez pratiquement entendre les panneaux de bois), des synths de punk brutes, des miniatures électroniques de style MB, de la pop synth, les zones d'organe trémolo de Kemberic et ainsi de suite. L'artisanat de chanson de Damage est serrée et il emploie une variété d'approches à ses paroles lesquelles sont parfois hilarantes (''Big Man On Campus''), terrifiantes,( ''Refregirators''), tragi-comédie, (''Tar Pond Monster'') et cyperpunké ( ''Malfunction 54''). Voilà deux mp3s, mais j'imagine que ça l'obtient le traitement à la cire plus tôt que tard.
Brian Damage – George The Knight (1985)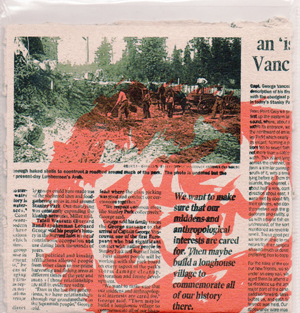 GR8-2000
Freedom
Vancouver, BC
Frantic, urgent basement drum-machine pop from the bowels of Vancouver, BC. The opening track on Freedom reminded me of Sean Savage's ode to Eamon McGrath (one of Sean's best songs, despite the lyrics) and I was immediately hooked. Contained within are imaginative combinations of mystery and electronics, acoustic reverberations and brooding stagnation, wasted solos and wrecked drumming; sounds that demand more and, dammit, I want it now. I'll have to settle for the "Candy" diskette single (yes, on old 3.5″ floppies) or the noisier Stamina Maggot cassette. I love you Casio.
Frénétique, une urgente batterie de sous-sol sort des entrailles de Vancouver, C.-B. La piste d'ouverture sur Freedom me rappelle l'ode à Eamon McGrath de Sean Savage (une de ses meilleures chansons, malgré les paroles) et je fus immédiatement accro. Contenu dans une combinaison imaginative de mystère et d'électroniques, de réverbérations acoustiques et de stagnation menaçante, des solos décharnés et des percussions accidentées; des sons qui demandent plus et putain, je le veux maintenant. Je vais devoir me contenter du solo de la disquette de ''Candy'' (oui, sur de vieilles disquettes 3.5'') ou la cassette plus bruyante de Stamina Maggot. Je vous aime Casio.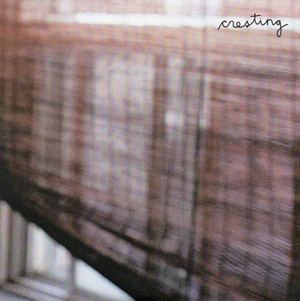 Cresting
An E.P.
Montreal, QC
I was not prepared for Cresting's beautiful basement-pop macabre. I had a fist-full of spaghetti (dinner related) half-way through An E.P. when I suddenly realized my whole environment had changed. The combinations of cassette-warmth and sharp, repetitive percussion drenched in brilliant grey-scale low-end formed continuous sequences of pop hyperbole too advanced for my supper preparations. With this in mind, An E.P. is suitable for: late-night/early-morning bike-rides, not being homeless and waking up in a park at 2pm, realizing you got punched in the face because you're 16 and deserved it, blowing cigarette smoke into a flashlight so you can pretend you're film-noir, and contemplation. I'm at the contemplation stage of my Cresting cycle so let me gush: this album is thoroughly convincing, clever, innocent, wonderful, pastiche, subtle, and vivid. Do the right thing and listen while you're sitting down. And make sure you purchase the beautifully packaged CD from Fixture Records whose aesthetic reminds me that compact discs are still a viable format.
J'étais pas prête pour le sous-sol-pop merveilleusement macabre de Crestings. J'avais une poignée des spaghettis (lié au souper) au milieu du An E.P. quand je me suis rendue compte tout à coup que mon environnement entier a changé. Les combinaisons de la cassette-chaleur et la percussion aiguë et répétitive trempé par l'echelle-de-gris bas-de-gamme a formé les séquences ininterrompues d'hyperbole pop trop avancé pour mes préparatifs du souper. Dans cet esprit, An E.P. est approprié pour: les tours à vélo en nocturne ou tôt le matin, ayant une domicile et se réveillant dans un parc à 14h, réalisant que t'as reçu un coup de poing à la visage parce que t'as 16 ans et tu l'as mérité, soufflant la fumée de cigarette dans une lampe de poche pour que tu puisses imaginer que t'es film-noir, et la contemplation. Je suis à l'étape de contemplation dans mon cycle Cresting alors laisse-moi babiller: cet album est complètement convaincant, naïf, merveilleux, pastiche, subtil, et vif. Fais la bonne chose et écoute pendant que tu t'assieds. Et fais attention que t'achètes le CD merveilleusement emballé de Fixture Records, l'esthétique duquel me rappelle que les disques compacts sont encore un format viable.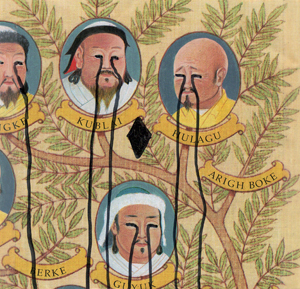 Arron
Untitled
(Self Released)
Sudbury, BC
There are pockets of exciting, creative energies hidden all over Canada. I can't find them all, so credit for this discovery goes to Jenni from Illfit Outfit. She e-mailed me to the effect of "I like your blog. There is this guy that makes great music in his basement." Fairly typical story I thought, until I landed on his myspace page and was immediately wooed by the triumvirate of bursting lo-fi pop, sensitive-and-sweet basement loner folk, and scattered noisescapes. A few convincing MySpace messages later and I get a CD in the mail that (very quickly) peels my wig back (to use the parlance of mid-90s rap gangstery). Aaron Read, performing under Arron, has a sweet, boyish, and endearing voice suited well for his combination of frenetic pop lonertude and campfire folk. Lyrically, he crafts narratives and hooks with a psychedelic edge, keeping us immersed in his own personal snow-globe. It's the kind of CD I expect to come from Calgary, an artifact left in the wake of bands like Women and Hunter-Gatherer; thankfully, these streams of ingenious melodies seem to pop up everywhere.
Il y a des bulles d'énergies formidables et créatives qui sont cachées partout au Canada. Je peux pas les découvrir tous, alors cette découverte est grâce à Jenni d'Illfit Outfit. Elle m'a écrit grosso-modo "J'aime ton blog. Il y a ce gars qui fait de la musique spectaculaire dans son sous-sol." Une histoire assez typique j'ai pensé, jusqu'à ce que j'ai trouvé son page myspace et j'ai tombé immédiatement en amour avec le triumvirat de pop lo-fi explosant, trad solitaire sensible-et-doux du sous-sol, et les paysages sonores éparpillés. Après quelques messages persuasifs sur MySpace j'ai reçu un CD dans le courrier qui a (très rapidement) "épluché ma perruque" (si on utilise le jargon anglais des gangsters des années 90 ensuit traduit en français). Aaron Read, dit Arron, a une voix douce, enfantine, et attachante qui est bien adaptée pour sa combinaison de solitude pop-frénétique et trad de feu de camp. Lyriquement, il crée des récits et des accroches avec un style psychédélique, en nous immergeant dans sa propre boule à neige personnelle. C'est le genre de CD que je m'attends de venir de Calgary, un artéfact laissé par le sillage des groupes comme Women et Hunter-Gatherer; heureusement, ces flots des mélodies brillantes ont l'air d'apparaître partout.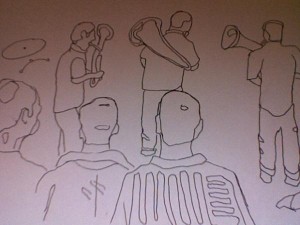 … This Week In **Space …
Calgary, AB
This week's **Space obsession is dedicated to the mysterious Calgarian weirdo Braden Funchner. Braden released a very limited CDR demo distributed to radio stations via CJSW's campus-radio-mail-out program initiated by as-of-this-writing Music Director Myke Atkinson. I listened to the demo and promptly found out Braden played his last (and possibly only) show at the 2008 Sled Island music festival (if my memory serves me well). Damnit! Whatever, it's good stuff. I wish he'd release more. Or maybe even just release something.
L'obsession Space de cette semaine est le dédié bizarre et mystérieux Calgarien Braden Funchner. Braden a fait paraître un CDR démo très limité distribué aux stations radio via le programme campus-radio-par-la-poste de CJSW initié par de-cette-écriture Myke Atkinson, directeur de musique. J'ai écouté la démo et promptement découvert que Braden jouait son dernier (et possiblement son seul) spectacle au festival de musique de Sled Island de 2008 (si ma mémoire fonctionne bien). Putain! Peu importe, c'est du bon truc. Je voudrais qu'il en sorte plus. Ou peut-être même juste sortir quelque chose.
---