Tag: arbutus records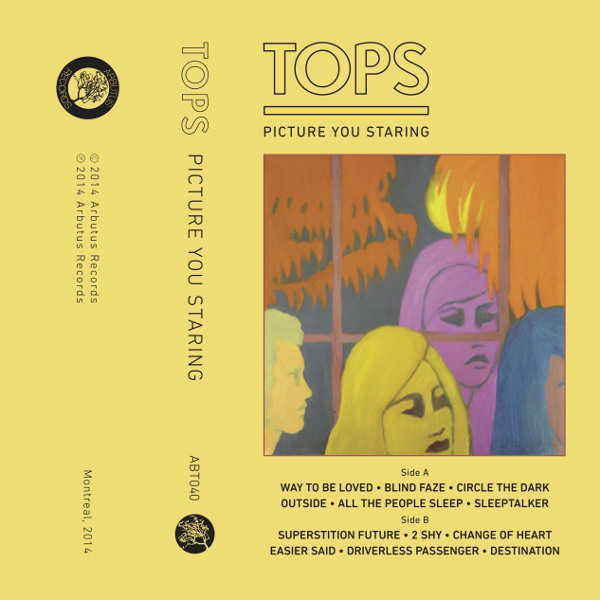 TOPS
Picture You Staring
Montréal, QC
From the streetlight shadow of Stefana Fratila:
Circling the dark, the velvet that is TOPS presses lightly against us, asking "were you gonna let me know? Were you even gonna try?" Reading from the Book of Love, these moments are coated in plush synth sounds and Jane Penny's lustruous vocals, floating around the ways of being seen, of watching, and the in-between. Interlocking with David Carriere's guitar, a whispered scream breaks open within a singing wound: "Am I longing for something to remain when it's time to move on?" Moon-talkers on the way back in from outside, TOPS bring us the daylight, "you're the reason why."
De l'ombre du réverbère de Stefana Fratila:
(Traduit par le velours dévoré d'Elina Korchagina)
Encerclant la noirceur, le velours de TOPS nous pousse légèrement, demandant : « Allais-tu me le faire savoir? Allais-tu même essayer? » Rappelant « Book of Love », ces moments sont recouverts de sons somptueux de synthé et du chant brillant de Jane Penny, s'éparpillant entre les façons d'être vu, de regarder, et de tout ce qui se trouve entre les deux. S'entremêlant avec la guitare de David Carriere, un cri chuchoté se fait entendre en une blessure chantée : « Suis-je en attente de quelque chose qui restera quand il faudra passer à autre chose? » Parlant à la lune sur le chemin du retour, TOPS nous apporte la lumière du jour, « Tu en es la raison. »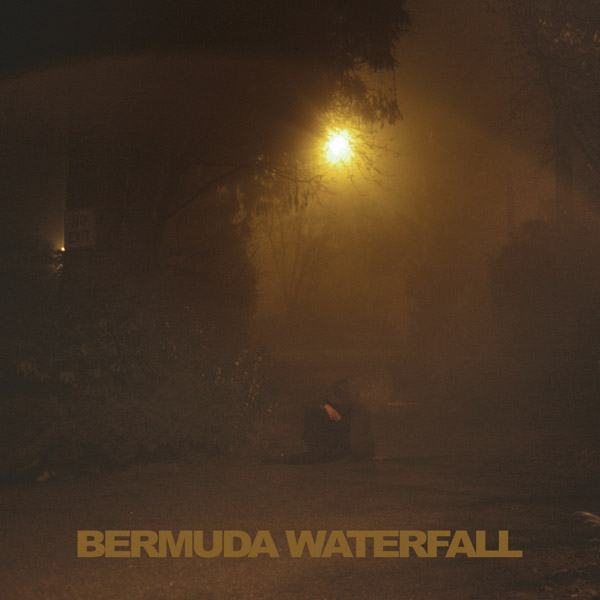 Sean Nicholas Savage
Bermuda Waterfall
Montréal, QC
From the graveyard tan of Michael Deane:
It's been a year, so let's talk about Sean again. He's back as the humorous, sad romantic; the anything-goes poet-pop motivator of the highest level; a man lost and found and still moving on. From pop to post-funk to hip-moving chanteur to drunk philosopher to wise and savage sage. He's back. And though we all know the best way to experience this is just to sit with it and listen for a week straight, here's the play-by-play in case you need further convincing.
"Boogie Nights" kicks things off with a Moroccan air, full of Flamenco guitar plucking while battling falsettos create the mood of tanning in a graveyard while some emaciated crooning ghouls try to obscure your sun. Want vocals? Tough luck, you gotta wait for "Naturally", kicking in with no drums, spare percussion, and wavering quivering quavering synths and guitars pouring out all over each other while King Sean sadly sings, then powerfully swingingly utters the downer but hopeful melody that is, by now, a staple in Seannie's sound stable. The ascending guitar riff that defines the pre-chorus almost steals the show from Sean's perfectly annunciated "Naturally" chorus.
Next comes "The Rat", which sounds nothing like "The Rat", and is instead full of pre-programmed synth beats, bordering on corny and still pushing it all forward – you know, it's Sean! Brilliant vocal melodies take over, while the stiff pre-programmed synths sound like '80s Cohen in a discotheque in Tangiers. Things burn out soon after ignited. Strange ways. Then he's back with this gem I've been waiting 18 months to hear a proper recording of: "Heartless" – nice guitars, stilted Duran Duran electro drums, pulsing programmed bass, but none of that really matters, because the vocals are what count on this (and most everything Savage). Lyrics are on point, vocal progression is beautiful, timeless and confusing, back-ups are sweet and thick and touching. Jungle metaphors run deep and obscure. Don't ever expect anything less.
"Empire" is up next, with the smoothest and most no-holds-barred '80s cornball-sounding verse yet, in a good way. This just makes the bed for the chorus to tear up. The pre-chorus has some THOMAS flavour, then the vocal ascension comes to a crushing conclusion – Empire of my soul, right on – with enough whoo-ooos and off-kilter vocal magnificence that will make you feel those real things.
Then we hit the midway point, breaking it up with "Hangin' On" – which is good, and actually kind of sounds like ex-Edmonton compatriot, Mac DeMarco. Then things return to perfect form with the title track, getting all minor key, while still owning this laid back lounging soft-rock. Take out Cohen's '80s brooding rumble, keep the form and add more hooks, and you've got "Darkness." "Hands Dance" takes a very hard left, sounding almost happy and optimistic, with some Muppets on the back-up chorus. It's a land that Savage has not yet ventured into, and makes this reviewer even more excited for what this man still has to write and record.
"Please Set Me Free" is a return to form – '80s drum triggers, references to Chinatown, asking to be set free, awesome and off-putting back-up vocals on the chorus. A sweet and slow burn, with rain sound effects, and talk of ordering rice. The boy knows and the boy knows it. Next up is a song that sounds like "Benny and The Jets" , but instead of being confident and anthemic, it takes a step back, gets very self-conscious and critical, and destroys the form with vulnerability. Storytelling at its most Savage. Finishing things off, there is a breezy '80s Lover's Rock R&B number, bringing in some early UB40 vibes, and Sean sounds happy for maybe the only time on the whole album. Sean is a natural national treasure. He is as exciting as it gets, and I can't wait for more.
Du bronzage funèbre de Michael Deane:
(Traduit par le teint macabre de Louis-Félix Pellerin)
Ça fait un an, alors revenons donc sur Sean. Il reprend son rôle de sentimental humoristique, mais triste; un motivateur poète pop du plus haut calibre pour qui tous les moyens sont bons; un homme perdu, mais retrouvé qui continue sa lancée. Après un long parcours, passant de chanteur polyvalent, que ce soit de pop, de post-punk ou simplement de musique qui fait déhancher, à philosophe poivrot, puis à sage sauvage, il est de retour. Et même si on sait déjà que la meilleure façon de ressentir son oeuvre est de se canter et de l'écouter sans arrêt pendant une semaine, voici une récapitulation morceau par morceau au cas où vous n'êtes pas encore convaincus.
« Boogie Nights » débute avec un air marocain plein de pincements de guitare style flamenco accompagnés de faussets luttant les uns contre les autres, créant une ambiance de bain de soleil au cimetière en compagnie de goules émaciées qui fredonnent et bloquent vos rayons de lumière. Vous voulez des paroles? Pas de chance – va falloir attendre « Naturally » qui commence sans batterie, percussion de réserve, le tremblotement des synthés et des guitares s'enterrant mutuellement, tandis que King Sean chante tristement avant de proférer avec une force virevoltante cette mélodie triste, mais pleine d'espoir qui est maintenant une partie fondamentale de son oeuvre. Le riff de guitare montant qui définit le préchoeur vole presque la vedette aux paroles parfaitement chantées de Seannie dans « Naturally ».
S'ensuit « The Rat », qui diffère totalement d'un morceau du même nom et qui déborde plutôt de beats synthés préprogrammés qui frôlent le cucul, mais qui arrivent quand même à faire bouger les choses – du Sean tout craché, quoi! De superbes mélodies vocales prennent le dessus alors que les synthés lourds sonnent comme du Cohen des années 80 jouant dans une discothèque à Tanger. Les choses s'éteignent peu après avoir été allumées. Étranges façons. Puis, après 18 mois à attendre un vrai enregistrement, il me revient avec ce petit bijou : « Heartless »; de la bonne guitare, du Duran Duran guindé, de la batterie électrique, de la basse bien rythmée; mais rien de ça n'est vraiment important parce que les paroles sont ce qui compte ici (et Savage encore plus). Elles sont à point; la progression vocale magnifique, éternelle et laissant perplexe; la chorale, elle, est douce, dense et touchante. Les métaphores sur la jungle sont ancrées profondément en plus d'être assez obscures. Ne vous attendez jamais à rien de moins.
L'album enchaîne avec « Empire » et ses doux couplets qui vont chercher le plus cucul (dans le bon sens du terme) des années 80. Cela n'est qu'une préparation pour la chorale, car ça va déchirer! On peut ressentir du THOMAS dans la préchorale avant que l'ascension vocale n'atteigne une conclusion écrasante : Empire of my soul, oh ouais. Cette toune est remplie de wouhous et d'une magnificence vocale un peu tordue qui va vous faire ressentir les vraies choses.
On arrive à la moitié de l'album avec « Hangin' On », qui en plus d'être bien, sonne un peu comme Mac DeMarco, ancien camarade d'Edmonton. C'est alors que la chanson éponyme fait son entrée, ramenant le tout à sa forme parfaite, tombant en mode mineur tout en conservant un son soft-rock bien décontracté. Abandonnez les grondements maussades des années 80 de Cohen, gardez la forme, ajoutez plus de crochets, et vous voilà avec « Darkness ». « Hands Dance » vous prend à revers avec son ton optimiste et joyeux et sa chorale composée de Muppets. C'est un territoire encore inconnu pour Savage, ce qui ne fait qu'attiser mon anticipation pour les oeuvres futures de cet homme.
« Please Set Me Free » effectue un retour aux formes avec des déclencheurs de batterie des années 80, des références à Chinatown, une soif de liberté ainsi qu'une chorale qui est à la fois époustouflante et perturbante. Une combustion douce et lente accompagnée du tambourinement de la pluie et d'intentions de commander du riz. Il s'y connaît, le gars et il. Le prochain morceau est similaire à « Benny and The Jets », mais au lieu d'évoquer la confiance et d'avoir un air hymnesque, il prend du recul, devient très timide et critique de lui-même et détruit la forme avec vulnérabilité. Du récit à son plus Sa(u)vage. Le tout se termine avec une performance R&B enjouée de Lover's Rock des années 80 qui amène une ambiance qui rappelle UB40 à ses premiers jours. C'est peut-être le seul moment dans tout l'album où Sean semble joyeux. Il est un véritable trésor national. Il n'y a pas plus excitant, et je suis impatient d'entendre ce qui va suivre.

Sean Nicholas Savage – Heartless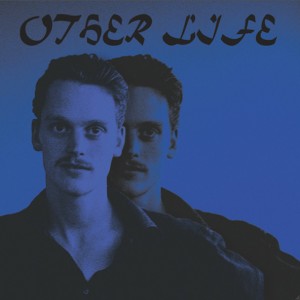 Sean Nicholas Savage
Other Life
Montréal, QC
From the believable pop of Michael Deane:
I could easily go on about Sean the man and Sean the artist all day, but there's one piece of advice that I always give to people who have a hard time with Sean's music: believe him, because he is sincere in what he's doing. His genre ADD can lead listeners to think that Sean's music is merely a vehicle to keep him entertained, but the harder you listen, the cohesiveness of his recordings comes out. The more you listen, and the more credit you give to this artist, the more you will be rewarded; the Savage world is a world all its own, and if you allow yourself access to it by dropping your defences and letting Savage in, you're opening yourself up to a satisfying, bewildering, amazing and sometimes off-putting experience – delighting the senses, boggling the mind, and sticking in your forever.
Sean has taken a fantastic voyage from his early days as an acoustic-pop crooner in Edmonton, and WC's been there the whole time – celebrating (almost) everything the wunderkind produces. Though it can be tough to stay aboard the pitching ship that is Savage's career trajectory, we all try to hold on and watch him progress, mutate and make good on all of the genius he possesses. Sean is an artist that has rarely made his way into the indie-majority's ears, and thanks to the success of Arbutus, it's immensely satisfying that SNS is now dazzling the populace, while surely leaving them confused and uncomfortable.
Writing about Sean's songs is a sucker's game, because you have to hear them and feel the way that they unfold and encompass the hyper emotional reality that pop music introduced and has been made believable by Savage. From Summer 5000 to Other Life, Sean's evolution in 5 years outshines most artists' entire careers, and it's rare to have someone so confident and original in their aping/misshaping and adoption of the softness of '80s studio pop, synth-soaked ballads and sympathetic serenading.
On Other Life, Sean's quivering falsetto and cheesy synths can come off, for some, as a sort of performance art, but Sean is never winking – he believes whole heartedly in what he's doing, and the sooner you accept that the sooner you can immerse yourself in the world of Savage's love.
Serious, thrilling, sad, amusing, beautiful:
"You would think a man like me could swim all by myself / I got so used to being on your shore, I forgot how the water felt / I got so used to being your man, I forgot how to be myself."
"Everything changes, and if you don't, too, before you know it you're not even you."
"How can I live with myself when I need you more? I need your body more than I need my own; I need to live with you more than I need a home. And if it's over, it's true that I always loved you more than I loved myself."
De la pop croyable de Michael Deane:
(Traduit par l'autre vie de Benoit Poirier)
Je pourrais facilement parler de Sean le gars et de Sean l'artiste toute la journée, mais il y a une chose que je dis toujours aux gens qui ont de la difficulté avec sa musique : croyez-le, parce qu'il fait ça sincèrement. Son ADD des genres peut mener les auditeurs à penser que sa musique est simplement un véhicule pour le garder amusé et diverti, mais, plus on écoute, plus on ressent la cohésion de ses enregistrements. Plus on écoute, plus on donne du crédit à cet artiste, et plus on en est récompensé; le monde de Savage est un monde en soi, et si vous vous permettez d'y accéder en baissant votre garde, vous vous ouvrez à une expérience satisfaisante, déconcertante, étonnante et parfois rebutante – qui délecte les sens, qui ahurit l'esprit, et qui colle pour toujours.
Sean a entrepris un fantastique voyage depuis ses débuts en tant que crooner folk-pop à Edmonton, et WC l'a toujours suivi – célébrant (presque) toutes ses prodigieuses parutions. Même s'il peut être ardu de rester sur le navire tanguant qu'est la trajectoire professionnelle de Savage, on essaie tous de tenir bon et de l'observer progresser, se transformer et convertir tout le génie qu'il possède. Sean est un artiste qui a rarement fait son chemin jusque dans les oreilles de la majorité indie, et grâce au succès d'Arbutus, il est immensément satisfaisant que SNS éblouisse désormais la populace, tout en les laissant assurément confus et mal à l'aise.
Écrire à propos des chansons de Sean est un coup fourré, parce qu'il faut entendre et ressentir la façon dont ces chansons se déploient et englobent la réalité hyper-émotionnelle que Savage présente et rend crédible avec la musique pop. De Summer 5000 à Other Life, l'évolution de Sean en seulement 5 ans éclipse l'entière carrière de la plupart des artistes, et il est rare de voir quelqu'un d'aussi confiant et original dans sa contrefaçon, sa distorsion et son adoption de la douceur de la pop studio des '80s, des ballades gorgées de synths et des sympathiques sérénades.
Sur Other Life, le fausset frémissant et les synths ringards de Sean peuvent sembler tenir de l'art de performance pour certains, mais Sean ne leurre personne – il croit de tout son cœur en ce qu'il fait, et plus tôt on l'accepte, plus tôt on pourra s'immerger dans le monde amoureux de Savage.
Sérieux, passionnant, triste, amusant, beau :
"You would think a man like me could swim all by myself / I got so used to being on your shore, I forgot how the water felt / I got so used to being your man, I forgot how to be myself."
« Tu pensais qu'un homme comme moi pouvait nager seul / Mais je m'étais tellement habitué à ta rive, j'en avais oublié l'eau / Je m'étais tellement habitué d'être ton homme, que j'en avais oublié d'être moi-même »
"Everything changes, and if you don't, too, before you know it you're not even you."
« Tout change, et si tu ne le fais pas toi aussi, avant que tu ne t'en rendes comptes tu n'es plus toi-même »
"How can I live with myself when I need you more? I need your body more than I need my own; I need to live with you more than I need a home. And if it's over, it's true that I always loved you more than I loved myself."
« Comment puis-je vivre avec moi-même quand j'ai davantage besoin de toi? J'ai besoin de ton corps comme du mien; j'ai besoin de vivre avec toi comme d'une maison. Et si c'est terminé, ce sera vrai que je t'aurai toujours aimé plus que je ne m'aimais moi-même »
Sean Nicholas Savage – Other Life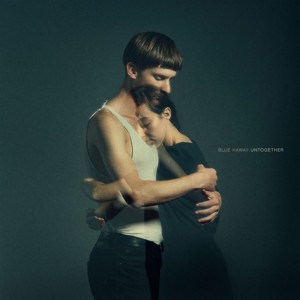 Blue Hawaii
Untogether
(Arbutus)
Montreal, QC
From the frosty dreamscape of Christina Bell:
Slip sliding away from bright summer music, Untogether is Blue Hawaii — the winter version. The darling duo have developed a sound fit for an ethereal pop wonderland. The album buzzes with sway-inducing beats mixed with sweet, sweet vocals. Although inviting, Untogether feels like an extension of Blue Hawaii's own internally frosty dreamscape. At times incredibly introspective, the tracks can also be tantalizingly ambiguous and disconnected. This is perhaps a result of the pair's decision to record the album away from one another as both members simultaneously pursued their own musical frontiers. Thus, the album is aptly titled. The final product is captivating and cool, a delicately crafted synth-drenched dream.
Du paysage onirique gelé de Christina Bell:
(Traduit par l'enrêvement captivé de Hugo Hyart-Dauvergne)
Se glissant loin de leur musique ensoleillée d'été, Untogether est la version hivernale de Blue Hawaii. Le duo chéri a mis au point un son parfait pour un monde pop merveilleux et éthéré. L'album bourdonne de beats dansants mêlés de douces voix. Accueillant, Untogether donne en même temps l'impression d'être le prolongement du paysage onirique intérieur englacé de Blue Hawaii. Par moments incroyablement introspectifs, les morceaux exaltent aussi par leur caractère ambigu et déconnecté. C'est peut-être une conséquence de la décision du duo d'enregistrer l'album chacun de leur côté, l'un et l'autre poursuivant son propre horizon musical. C'est pourquoi le titre de l'album est si pertinent. Le produit final est cool et captivant, un rêve trempé de sons de synthés, délicatement façonné.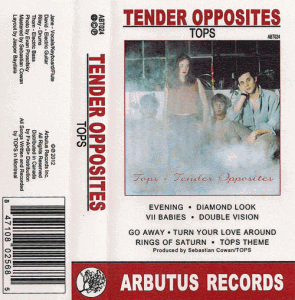 TOPS
Tender Opposites
Montreal, QC
From the jazzy moxy of James Lindsay:
In a way, TOPS embodies the Arbutus aesthetic. A world where it's always mid-summer, where the spirit of AM radio whimsically floats on warm air, and, because this is Montreal, we can drink in the park and not worry much about rent (I write this from Toronto where we worry about rent often and our musical equivalent might be the soon to be disbanded Foxfire). In TOPS, one can hear the jazzy moxy of Sean Nicholas Savage and Grimes' fey vocals, touches of Tonstartssbandht's echo pop and even hints of Doldrums' psych-synths. If Arbutus was a novel, the TOPS chapter might be subtitled "Simpler Times, Happier Times." And in a better world, this is what Stephin Merritt's good moods would sound like.
Des tripes jazzy de James Lindsay: (Traduit par Maya Keshav)
Dans un sens, TOPS incarne l'esthétique d'Arbutus. Un monde où on est toujours au milieu d'été, où l'esprit de la radio AM vole originalement dans l'air et, parce que c'est ici Montréal, on peut boire dans le parc et on n'a pas besoin de s'inquiéter trop pour le loyer (J'écris de Toronto où on s'inquiéte souvent pour le loyer et notre équivalent musical peut être le bientôt défunt Foxfire). Dans TOPS, on peut entendre les tripes jazzy de Sean Nicholas Savage et le chant féerique de Grimes, les touches de l'écho-pop de Tonstartssbandht et il y a même les soupçons des psych-synthés de Doldrums. Si Arbutus était un roman, le chapitre de TOPS pourrait avoir comme sous-titre "Les temps plus simple, les temps plus heureux." Et dans un meilleur monde, c'est cette musique à laquelle les bonnes humeurs de Stephin Merritt ressembleraient.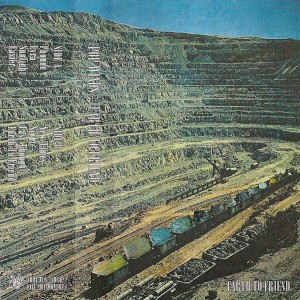 Pop Winds
Earth To Friend
Montreal, QC
From the modal vibrations of Aaron Levin:
The final release from Montreal's Pop Winds has it's genesis within the sub-atomic modal vibrations coursing through the fabric of space time. "Phonons" fades into pulsed existence, while the droning guitars and synth tones coalesce into Earth To Friend's mournful harmonies. The pervasive feeling of departures permeates the album's sparse, cosmic catch, solidifying their popular emotion with minor-key elegance. RIP, friends. You were good to us.
Des vibrations modales d'Aaron Levin: (Traduit par les émotions mortes de Maya Keshav)
Le dernier morceau de Pop Winds de Montréal a sa naissance dans les vibrations modales et subatomiques qui coulent à travers le tissu de l'espace et du temps. "Phonons" s'estompe en existence pulsante, alors que les guitares bourdonnantes et les tons de synthé se fondent dans les harmonies maussades de Earth To Friend. L'air omniprésent des départs pénètrent les accroches rares et cosmiques, en consolidant leur émotion populaire avec l'élégance en mode mineur. Reposez en paix, mes amis. Vous étiez bons pour nous.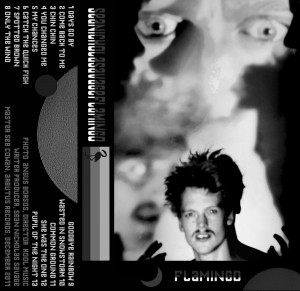 Sean Nicholas Savage
Flamingo
Montreal, QC
From the carnie games of Pam Haasen:
If small town fairs were hip to the culture of cheap thrills and cheese appeal that speaks to my inner child, I'd hear Flamingo on the tinny speakers beside my head while I wait in line for elephant ears and ride vouchers. Sean Savage is calmer and quieter here than I've known him to be. These are vaguely erotic hand-holding and ferris-wheel-secret-telling songs. I want to win the big bear prize for my gal and make promises to her while the sun sets. Lovely meets funny as Sean trills, woos and oohs you.
Des jeux carnies de Pam Haasen: (Traduit par Odile Leclerc)
Si les foires de petite ville étaient branchées à la culture des sensations bon marchés et de charme du fromage qui parle à mon enfant intérieur, j'écouterais Flamingo sur les petits haut-parleurs à côté de ma tête pendant que j'attends en ligne pour des oreilles d'éléphant et des coupons de tours. Sean Savage est plus calme et silencieux ici que je l'ai connu d'être. Ceux-là sont du tenage de mains vaguement érotique et des chansons de secret conter sur la grande roue. Je veux gagner le gros ours en prix pour ma fille et lui faire des promesses au coucher du soleil. L'adorable rencontre l'amusant alors que Sean vous roucoule, courtise et vous fait des oohs.
Sean Nicholas Savage – She Was The One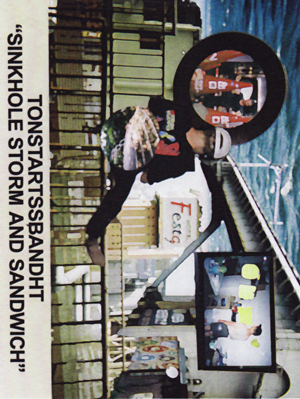 Tonstartssbandht
Sinkhole Storm and Sandwich
Montreal, QC

Two
brotherly
blazing long-form jams.
Sinkhole Storm and Sandwich
finds trashcan twang and dirty tremolo swells surfing atop monster waves of endless pulsing momentum. Amps cranked so
far beyond breaking point
, it's a miracle such scorching tones didn't eat right through the four-track tape. "Hotel For Gods" cools off from the acid heat wave with a steady, heady mixture of opaque synth and guitar ripples. A lasting, slow burning summer haze, and real tonal sludge.
Des vagues monstrueuses de Gabriel Jasmin:
Deux frères, deux longues pièces fumeuses. Le twang tumultueux de « Sinkhole Storm and Sandwich » et son remous de trémolo sali surfent la pulsation inépuisable de vagues monstrueuses. Les amplis sont poussés bien au-delà de leur capacité, et c'est un miracle que des tons aussi brulants n'aient pas détruit le 4-track à pleines dents. Après une telle canicule acide, « Hotel for Gods » rafraîchit avec une opaque mixture narcotique de synth et de brouillard de guitare. De la vraie bonne boue tonale.
[audio:http://weirdcanada.com/wp-content/uploads/2011/10/Weird_Canada_-_Tonstartssbandht_-_Sinkhole_Storm_and_Sandwich_Excerpt.mp3|titles=Tonstartssbandht – Sinkhole Storm and Sandwich (Excerpt)] Tonstartssbandht – Sinkhole Storm and Sandwich (Excerpt)
[audio:http://weirdcanada.com/wp-content/uploads/2011/10/Weird_Canada_-_Tonstartssbandht_-_Hotel_For_Gods_Excerpt.mp3|titles=Tonstartssbandht – Hotel For Gods (Excerpt)]Tonstartssbandht – Hotel For Gods (Excerpt)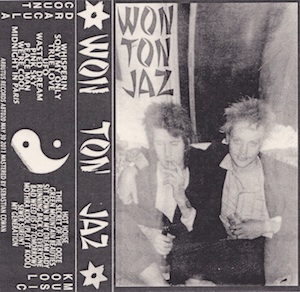 Count Dracula // Kool Music
Won Tan Jaz
Montreal, QC
From the kung fu tableau of Pam Haasen:
In my quiet bedroom I hear the Wilhelm scream of Count Dracula (a.k.a. Sean Nicholas Savage) echoing from outer space travel-log mixtapes as the ship travels faster than the speed of light over Montreal. From his U.F.O. he sends ray beams of steel drums, lilting vocals and, of course, catchy lyrics that no one else could pull off (sex, sweet sex). Kool Music offers a side of '80s ice cold film soundtrack with a meditative swirl as the chewy centre. Calm before the sewer storm? Yeah. It's a tableau of sex, action, sunglasses and chilly, kung fu svelte babes in the 'hood.
Du tableau kung fu de Pam Haasen: (Traduit par Odile Leclerc)
Dans ma chambre silencieuse j'entends le cri Wilhelm du Conte Dracula (alias Sean Sean Nicholas Savage) faisant écho des cassettes mix de carnet de voyage de l'hyper espace alors que le vaisseau voyage plus vite que la lumière au-dessus de Montréal. De son U.F.O. il envoie des rayons laser de batteries d'acier, élevant les chants et, bien sûr, des paroles accrocheuses que personne d'autre ne pourrait réaliser (sex, doux sex). Kool Music offre un côté d'une frigide bande sonore de film des années 80 avec un tourbillon méditatif comme centre moelleux. Le calme avant la tempête d'égouts? Yeah. C'est un tableau de sex, d'actions, de lunettes de soleil et de fraîche, de sveltes minettes kung fu dans le quartier.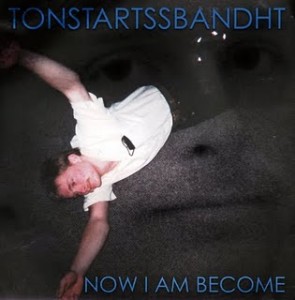 Tonstartssbandht
Now I Am Become
Montreal, QC
From the Sean Connery of Jesse Locke:
The Tonstartssbros continue their plea for shred-head redemption with this fully zoned follow-up to the Russian tour tape. Hooting and hollering like a pair of chimps freed from captivity, they Jumanji through the streets while guitars wail the distress call. "Big Day Today" juxtaposes boys' choir harmonies with undulating amp noise, "Eifdn A AOD Sulie" is a six-minute ramble through Newer Weirder Americana, and "Shot To La Parc" is my pick for Big Shiny Tunes 47. Grip with both hands and become.
Du Sean Connery de Jesse Locke: (Traduit par Maya Keshav)
Les Tonstartssfrères continuent leur requête pour la rédemption shred-head avec cette relance complètement zonée à la cassette de tournée russe. Hululant et beuglant comme une paire de chimpanzés libérée de la captivité, ils Jumanjient dans les rues pendant que les guitares gémissent leur désarroi. "Big Day Today" juxtapose les harmonies d'une chorale des garçons et le bruit ondulant d'amplificateur, "Eifdn A AOD Sulie" est une randonnée de six minutes dans l'americana plus nouveau et plus bizarre, et "Shot To La Parc" et mon choix pour Big Shiny Tunes 47. Achetez avec les deux mains et devenez.
---