Tag: Arachnidiscs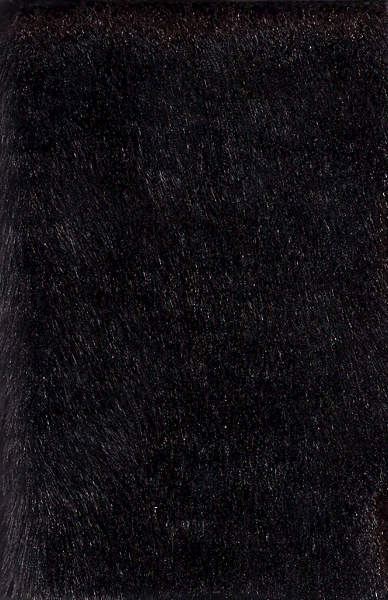 Beard Closet // Primate Pyramid
Split Cassette
Toronto, ON
From the monkey's paw of Jesse Locke:
The ninth volume in Arachnidiscs' split series pairs two Toronto free-guitar travelers in canny packaging fit for the grip of the hairiest palms. Beard Closet's contribution is the sidelong blast-off "The Erosion of Empathy," awakening from a day of radiance before the rotten sun beats down. On the backside, Primate Pyramid delivers two shorter pieces with the contemplative swirls of "Arc With No Story" and ghostly shapes emerging from the black sea of "Health Collapse." Shining, gleaming, streaming, flaxen, waxen…
De la patte de singe de Jesse Locke:
(Traduit par Andréanne Dion)
Le neuvième volume de la série d'albums splits d'Arachnidiscs rassemble deux groupes de voyageurs free-guitars de Toronto dans un emballage astucieux digne de la prise des paumes les plus poilues. La contribution de Beard Closet est l'explosion latérale « The Erosion of Empathy » qui se réveille d'une journée rayonnante avant que le soleil pourri ne brûle. Au verso, Primate Pyramid nous livre deux chansons plus courtes avec les tourbillons pensifs de « Arc With No Story » et les formes fantomatiques qui émergent de la mer noire de « Health Collapse ». Brillant, étincelant, ruisselant, blond, cireux…

Beard Closet – The Erosion of Empathy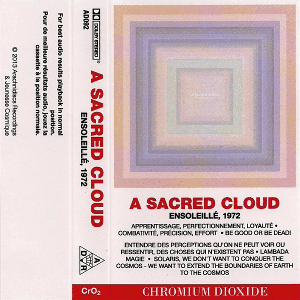 A Sacred Cloud
ENSOLEILLÉ, 1972
Montréal, QC
From the bewildering torrent of Joshua Robinson:
Montreal, that great and bewildering torrent of sprawl and assertion; of grand presence and might. Swallowing, its stomach that mighty crucible that, on occasion, explodes to rebirth what it has consumed in entirely new form: post-rock reborn as futurist ambient drone-rock. Artefacts of cultural and creative convergence at play, its mountains congregating at the point where the old begets the new, and the new adopts the old. Distinctions born of interaction and close-quarters, musical and otherwise.
Released on vinyl from Montreal's Jeunesse Cosmique and cassette from Etobicoke's Arachnidiscs, ENSOLEILLÉ, 1972 is subdued in its capacity to serve as cathartic overture, quick and quiet with its breaths, careful… intentional. A Sacred Cloud are the sounds of a community stirring, not to draw attention, but rather to remind itself that it is still there. That amidst the churning of urban sprawl, identities can indeed remain distinct, artistries uncompromised, and genres — those proverbial melting pots of self-expression — are able to adapt to changing climates; global, yet micro-level. Elegiacal and momentous. The tonalities of a place existing within a place. Sunny, 1972.
Du torrent ahuri de Joshua Robinson:
(Traduit du shaolin kung fu de Yoko Ono)
Montréal, ce grand torrent qui s'affale et s'affirme; de grande présence et volonté. Absorbant, son ventre est un puissant creuset qui, à l'occasion, explose afin de faire renaître tout ce qu'il a consommé dans une forme entièrement nouvelle : le post-rock se réincarne en drone-rock futuriste ambiant. Artéfacts de la convergence culturelle et créative en jeu, ses montagnes se rassemblent en un point où le vieux engendre le neuf, où le nouveau adopte le vieux. Les distinctions naissent de l'interaction et de la proximité, musicale et autre.
Prévu en sortie vinyle au mois de novembre sur l'étiquette montréalaise Jeunesse Cosmique ainsi qu'en cassette sur Arachnidiscs d'Etobicoke, ENSOLEILLÉ, 1972 est soumis à sa capacité à servir d'ouverture cathartique, rapide et douce, avec ses souffles, prudents… intentionnels. A Sacred Cloud est le son d'une communauté bouillonnante, non pas pour attirer l'attention mais plutôt pour se rappeller qu'elle est toujours là. Qu'au coeur de l'étalement urbain en série, les identités peuvent en effet rester distinctes, l'art sans compromis, et les genres — ce melting pot proverbial d'expression personnelle — sont capables de s'adapter aux climats changeants; globalement, mais aussi à un niveau micro. Élégiaque et important. Les tonalités d'un endroit existant à l'intérieur d'un endroit. Ensoleillé, 1972.
A Sacred Cloud – Be good or be dead!
A Sacred Cloud – Entendre des perceptions qu'on ne peut voir ou ressentir, des choses qui n'existent pas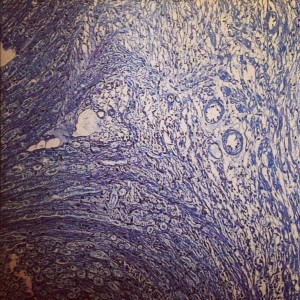 Mad/Mod
Neurinomes
Montréal, QC
From the nocturnal tones of James Lindsay:
Montreal drone duo Mad/Mod make music with a massive vista on their latest beautifully packaged release on Arachnidiscs. Touching on a wide variety of influences, from free-jazz to 20th century minimalism to electric folk, and clocking in at 78 minutes, Mad/Mod embrace ambition with the kind of confidence reserved for serious people who know they are making serious music. Similar to some sounds found in their city's orchestral post-rock scene, but lacking the crescendo-bravado and personnnel often found in those collectives, these compositions work on a softer level with moods more difficult to articulate. Neurinomes is not made to heard in the cavernous cathedral, but in the confines of an apartment, where the nocturnal tones can feel intimate and safe sharing their subtle secrets.
Des tonalités nocturnes de James Lindsay:
(Traduit par Hugo Hyart)
magnifique et plus récente parution sur le label Arachnidiscs, le duo drone montréalais Mad/Mod produit de la musique avec une vision énorme. Embrassant une grande variété d'influences sur cet album de 78 minutes, allant du free-jazz au minimalisme du 20ème siècle, en passant par le folk électrique, Mad/Mod épouse l'ambition avec le genre d'assurance réservée aux gens sérieux qui savent qu'ils font de la musique sérieuse. Rappelant certains sons de la scène post-rock orchestrale de leur ville, mais sans les crescendos fanfaronnants et les éléments personnels souvent retrouvés dans ces collectifs, ces compositions jouent à un niveau plus doux, avec des humeurs plus difficiles à articuler. Neurinomes n'est pas fait pour être écouté dans une cathédrale caverneuse, mais dans les confins d'un appartement où les tonalités nocturnes peuvent se sentir proche et en sécurité alors qu'elles partagent leurs subtils secrets.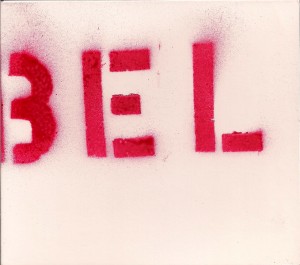 Babel
Heurter
Toronto, ON
From the vile vortice of JT Stephenson:
Performed like some ancient rite to awaken the demons chilling in his Fender Telecaster, Babel gives voice to evil through mallets, loops and delays. However, this ain't your regular evil, this is a special side-show blend: Evil music that lures you into an oxymoronic vortex of warm and fuzzy dread, yet never without moments of light within its droney darkness. Although not proggy enough to score a Dario Argento film, there is definitely a horror show aspect lurking within Heurter. Do yourself a favour: listen to this before you sleep to soundtrack your sweetest nightmares.
Des vils vortex de JT Stephenson:
(Traduit par la musicalité horrifique de Julie Forget)
Jouées comme un ancien rite pour réveiller les démons qui se détendent dans sa Fender Telecaster, les compositions de Babel donnent une voix au mal à l'aide de maillets, de boucles et de retards. On ne parle cependant pas du mal habituel, mais plutôt d'un mélange de divertissements particuliers de second ordre : de la musique diabolique qui vous leurre dans un vortex oxymorique de terreur chaleureuse et trouble, mais jamais sans certains moments de lumière dans son obscurité bourdonnante. Le style d'Heurter n'est pas assez progressif pour faire partie d'un film de Dario Argento, mais un aspect de spectacle d'horreur s'y cache clairement. Faites-vous plaisir : écoutez ces morceaux avant de dormir afin d'en faire la bande originale de vos plus beaux cauchemars.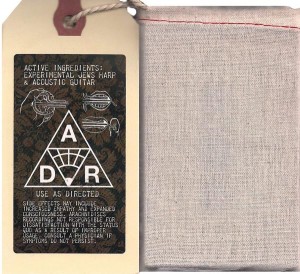 Chik White // Holiday Rambler
Split
Halifax, NS // Toronto, ON
From the muddy improvisation of James Lindsay:
The latest in Arachnidisc's series of split tapes (sides 15 and 16) unplugs and takes two steps back in time with strong turns from Chik White (Darcy Spidle of Divorce Records / OBEY Convention) and Holiday Rambler (D. Alex Meeks of Hooded Fang). The music of Chik White takes the crudest elements of American folk as a base for his muddy improvisations that find their muttered, salt-marsh-soul somewhere between Bill Orcutt and Jandek's acoustics with accompaniment by a junkyard orchestra of Jew's harp and kitchen-sink-percussion. When once asked by a journalist to help decipher the lyrics to a little-known country blues, John Fahey replied, "they didn't care about the words" and "were all illiterate anyway." Holiday Rambler sings for these illiterate ghosts who seem to be nodding in approval while turning a victrola's crank. The folklore of Alan Lomax blows hard over the Appalachian porches (old men and all) where this could have been recorded, leaving an imperfect atmosphere to dress down these baritone ballads in the twilight.
Des improvisations vaseuses de James Lindsay:
(Traduit par Jan Karza)
La nouvelle série de split-cassettes d'Arachnidisc (côtés 15 et 16) se débranche et retourne deux pas à l'arrière avec de forts moments par Chik White (Darcy Spidle de Divorce Records / OBEY Convention) et Holiday Rambler (D. Alex Meeks de Hooded Fang). La musique de Chik White puise dans les éléments les plus bruts du folk américain pour ses improvisations distordues, envolées qui trouvent leurs murmures de marais salins quelque part entre Bill Orcutt et l'acoustique de Jandek (accompagné par un orchestre de cour à scrap de harpe juive et de percussions d'évier de cuisine). Une fois lorsqu'un journaliste avait demandé à John Fahey son aide pour déchiffrer les paroles d'une obscure chanson country blues, celui-ci avait répondu : "Ils ne s'intéressaient pas aux mots" et "étaient tous illettrés de toute façon". Holiday Rambler chante pour ces fantômes illettrés qui semblent acquiescer tout en tournant la manivelle d'un victrola. Le folkore d'Alan Lomax souffle fort au-dessus des porches appalachiens (avec leurs vieux bonshommes et tout le reste) où ceci aurait pu être enregistré, laissant une atmosphère imparfaite pour habiller de façon décontractée ces ballades barytones au crépuscule.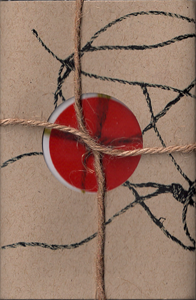 Aaron Lumley // The Knot
Split Tape
Montreal, QC // Toronto, ON
From the urban cave of James Lindsay:
This cleverly packaged cassette brings together three talented players who manage to strangle their bowed strings into toothy snarls. Aaron Lumley (recorded by Toronto's favorite space cowboy, Matt "Doc" Dunn) offers a wondering, plucky soliloquy as spoken by a contemplative bull fiddle: improvised grime and a bass philosophy with a fuzzy nod to the past. Meanwhile, The Knot (Nick Storring and Tilman Lewis) sound like two Socratic cellos barely keeping their cool as they argue about proper preparation, reveling in how their roars resonate in the hollow of their urban cave.
De la caverne urbaine de James Lindsay: (Traduit par l'ours adorable de Maya Keshav)
Cette cassette astucieusement emballée rassemble trois musiciens doués qui réussissent à métamorphoser leurs cordes en grognements rugueux.Aaron Lumley (enregistré par le cowboy de l'espace préféré de Toronto, Matt "Doc" Dunn) présente un monologue errant et courageux comme chanté par une contrebasse pensive. Le grime improvisé et une philosophie de bass avec un clin d'œil flou au passé. Pendant ce temps, The Knot (Nick Storring et Tilman Lewis) ont l'air d'être deux violoncelles socratiques qui restent tout juste calmes pendant qu'il se disputent à propos de bonnes préparations, qui se délectent de la façon dans laquelle leur hurlements résonnent dans l'enfoncement de leur caverne urbaine.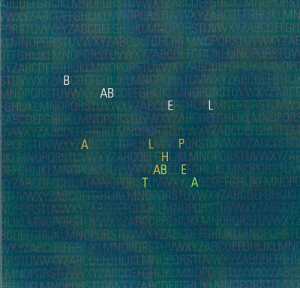 Babel
Alphabeta
Toronto, ON
From the glass museum of James Lindsay:
Jakob Rehlinger (a.k.a. Moonwood and proprietor of Arachnidiscs) has to be one of the most ambitious and prolific conceptual composers in Canada today. Alphabeta, his third release of 2012 and second under the Babel moniker, is an experiment in translating musical notation to words to actual music. By creating a sort of musical Boggle, he, for example, finds a path for the notes A, C, D, E, G to spell C-A-G-E-D, and following that staff, produces a spiritual tribute to the composer. The liner notes include brief biographies of all 17 (!) pieces, written in a charmingly self-conscious tone, where he worries abut whether he is just chasing a gimmick, praises the creative stimulus of working under such strict constraints, and namedrops some artists who lent inspiration to the album's post-rock sound (Cage, Swans, Rhys Chatham, Tortoise, etc). Alphabeta is impressive not only because Rehlinger succeeds in his experiment, but by clocking in at just under an hour with every piece feeling fully realized, the sheer epic scope is a dizzying triumph onto itself.
Du musée de verre de James Lindsay: (Traduit par Maya Keshav)
Jakob Rehlinger (alias Moonwood et le propriétaire d'Arachnidiscs) devrait être un des compositeurs conceptuels les plus ambitieux et prolifiques au Canada aujourd'hui. Alphabeta, son troisième morceau de 2012 et le deuxième sous le nom de Babel, est un essai dans la traduction de la notation musicale en les mots en la musique. En créant une sort de Boggle musical, il trouve, par example, un chemin pour les notes A, C, D, E, G pour épeler C-A-G-E-D, et avec cette mélodie, il produit un hommage spirituel au compositeur. Les textes sur la jaquette incluent les courtes biographies pour tous les 17 (!) morceaux, écrites avec un ton délicieusement gêné, où il s'inquiète pour la possibilité qu'il ne pourchasse qu'un gadget, où il fait l'éloge du stimulus créatif de travailler avec les contraintes si lourdes, et où il balance les noms connus de quelques artistes qui lui ont donné de l'inspiration pour les sons post-rock de l'album (Cage, Swans, Rhys Chatham, Tortoise, etc). Alphabeta est impressionnant non seulement parce que Rehlinger réussit avec son essai, mais grâce à la duration (moins d'une heure) et au fait que chaque morceau a l'air d'être complètement réalisé, l'énorme étendue est un triomphe vertigineux.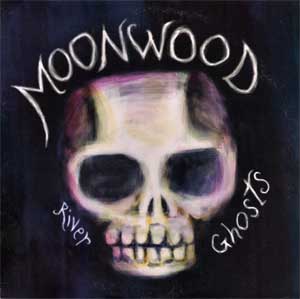 Moonwood
River Ghosts
Etobicoke, ON
From the choleric woes of Aaron Levin and Jesse Locke:
Borne on the fever dreams of aquatic explorers, Moonwood journey fringeward through the fourth underworld. Their mesmerizing pursuit of exotic minimalism is peppered with gourd flutes, lap harps and ekatantari to give their forlorn excursions final entry within nature's infinite drone. Music for water borne disease, indeed. Clear-blue vinyl for the pure of grip.
Du malheur cholérique d'Aaron Levin et de Jesse Locke: (Traduit par Maya Keshav)
Porté par les hallucinations à la fièvre des explorateurs aquatiques, Moonwood voyagent vers la marge à travers la quatrième pègre. Leur poursuite hypnotique du minimalisme exotique est tacheté par les flûtes de gourde, les harpes qui tiennent sur les genoux, et les ekatantari pour donner enfin à leur excursions mélancoliques l'entrée dans le drone infini de la nature. C'est de la musique pour les maladies d'origine hydriques, bien sûr. De vinyle bleu clair pour ceux qui sont les vrais acheteurs.
Moonwood – Drawing Water From a Poisoned Well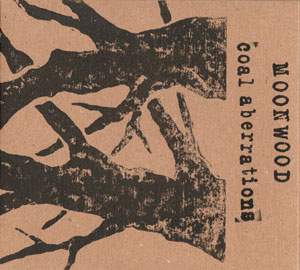 Moonwood
Coal Aberrations
Toronto, ON
From the mitigated burial grounds of Aaron Levin
Meditative ritual-waves emanate freely from this ethnic-laced excursion into the disparate recesses of freeform sonic consciousness. The aggregation of psychic minds centered around Jakob Rehlinger coagulate and form Moonwood, which includes Weird Canada favorite Andrew MacGregor amongst a plethora of freaks from the North American underground. Droning psychedelic guitars, piercing bursts of free-jazz angularity, and elastic harmonies resonate within a tomb of religious reverb, committing grande sins against our modern digitalis. The trip lasts 70 minutes and is available in a limited edition of 25 lino block printed and hand-stamped discs. GRIPPED.
De la cimitière atténué d'Aaron Levin
(Traduit par la pléthore de Maya Keshavs)
Les ondes rituelles et méditatives émanent librement de cette sortie trempé d'ethnicité aux replis disparates de la conscience sonique libre. Le masse des têtes psychiques autour de Jakob Rehlinger coagulent et forment Moonwood, qui inclut le préféré de Weird Canada Andrew MacGregor parmi une pléthore des excentriques de l'avant-garde nord-américaine. Les guitares psychédéliques et bourdonnantes, les éclats perçants d'angularité free-jazz, et les harmonies élastiques résonnent dans un tombeau de réverbération religieuse, en commettant de gros péchés contre notre digitaline moderne. Le trip dure 70 minutes et il est disponible dans une édition limitée de 25 disques imprimé avec lino et estampillées à la main. ACHETEZ.
---