Tag: alternative
Good Anya
Good Effort
(Self-Released)
Hamilton, ON
From the ears and eyes of Jackson Reed:
Good Anya's wet dreams and sunshine. Daytime music submerged in post-high school nostalgia. The Good Effort EP discloses youthfulness. Hopeful kisses, holding hands, and accidentally sleeping in. Leaning toward a new phase that holds dramatic changes. Love and loss of faith in modern society, strange relationships and life's consequences. Snuggle rock meets pop absurdity.
Depuis les oreilles et les yeux de Jackson Reed :
(Traduit par Odile Leclerc)
Les rêves érotiques et les rayons de soleil de Good Anya. La musique de jour est submergée dans une nostalgie post-école secondaire. Le Good Effort EP révèle la jeunesse. Des baisers pleins d'espoir, des mains entrelacées et des grasses matinées accidentelles. Penchant vers une nouvelle phase qui promet des changements drastiques. L'amour et la perte de foi dans la société moderne, les relations étranges et les conséquences de la vie. Le rock confortable rencontre l'absurdité de la pop.
Good Anya – Good Neighbours (Making Love)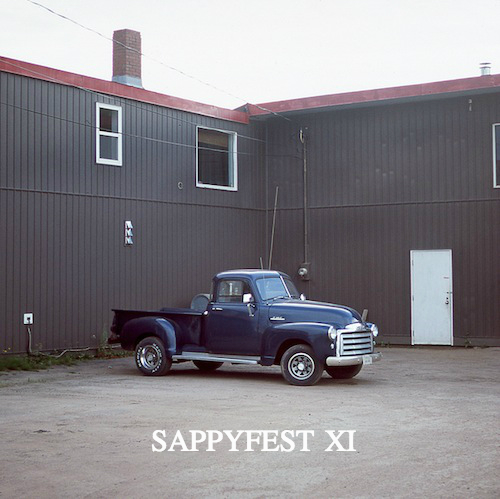 Photo by: Corey J. Isenor
Sappyfest XI

July 29th – 31st, 2016

Various Artists
Sackville NB
Des vagabondages nébuleux de Teddie Brock:
(Traduit par le désastre au chocolat de Maya Keshav)
Tu passes un autre été léthargique mis de côté dans les Maritimes? Secoue cette stupeur confortable en se promenant au cœur sentimental de Sackville au N.-B. cette fin de semaine, et savoure la lueur fluorescente d'un food truck fish-and-chips. Après, suscite ta propre recette du désastre avec Cupcake Ductape, Chocolat, Nancy Pants, et encore plus de petits plaisir saigres-doux faits-maison. Il n'y a nulle part ailleurs que nulle part.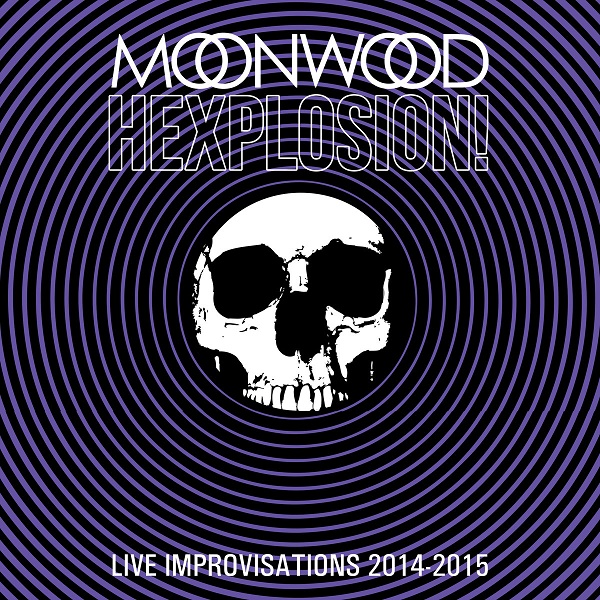 Moonwood
Hexplosion
Toronto, ON
From the impro-drone of Gabe Girard:
The world of improvised drone tends to employ the services of laptops, prerecorded samples and electronics in favour of live instrumentation. The world of impro-drone in the West is, for the most part, a digitized wonderland of electronics, synths and CPUS. Moonwood certainly use their share of binary vibrations, but to come across a live instrumental band that achieves that level of heart BPM reducing, out-of-body experience inducing, whimsically meandering drone that we all know and love is a rare thing indeed.
Par le drone-impro de Gabe Girard:
(Traduit par le méandrement fantasque d' Émily Traichel)
Le monde du drone improvisé a tendance à utiliser les services des ordinateurs portables, des échantillons pré-enregistrés et de l'électronique au profit de l'instrumentation en direct. Le monde du drone-impro dans l'ouest est, pour la plupart, un pays des merveilles de l'électronique, des synthés et des UCs. Moonwood se servent certainement de leur part de vibrations binaires, mais le fait de croiser un groupe live qui atteint un tel niveau de drone réducteur-de-BPM-du-coeur, inducteur-d'expérience-extra-corporelle et fantasquement méandre, que nous connaissons et aimons tous, est effectivement une chose rare.
Moonwood – Cosmic Ratio (2015.5.29)
Moonwood – Set the Overdrive For The Dark Side of the Nile (2015.01.09)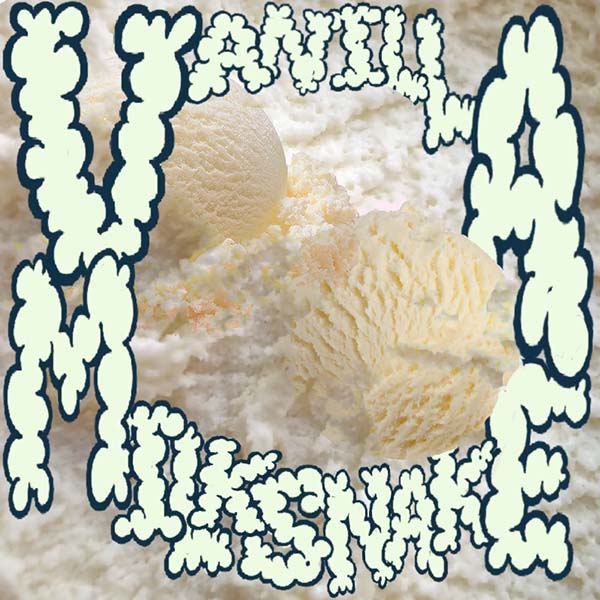 Milksnake
Vanilla
(Self Released)
Brookfield, NS
From the melted brain of Luke Mumford:
From the deep dark forests of Nova Scotia lies a small town called Brookfield. When not rippin' the mini ramp, he's making demented music under the name Milksnake. This is halifax-pops challenged but more interesting brethren. Self-deprecating rock at its lowest-fi finest. Thankfully you can make out every word. Maybe someday we will see a live show but right now this is all we have. Enjoy the music.
Du cerveau fondu de Luke Mumford:
(Traduit par Jessica Grenier)
…quelque part dans l'obscurité des épaisses forêts de la Nouvelle-Écosse se terre une petite ville appelée brookfield… quand il n'est pas sur la mini rampe, il fait de la musique démente sous le nom milksnake… c'est comme un cousin des halifax-pops, mais en plus intéressant; du rock autocritique lo-fi, à son meilleur… on peut heureusement comprendre toutes les paroles… il y aura peut-être un jour des spectacles, mais pour l'instant, il n'y a que cette musique… profite s'en…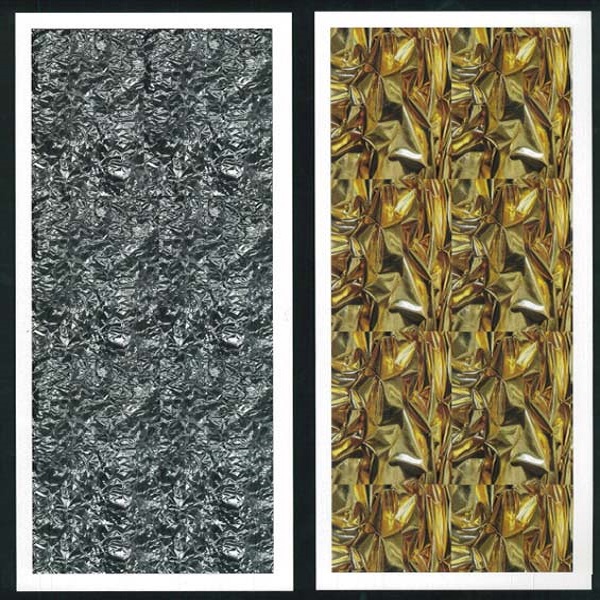 Motherhood
Diamonds + Gold
(Shifty Bits Cult)
Fredericton, NB
From the stillwater soul of Liam Kennedy:
It was a strange day when they arrived. Murmurs swept through town like buckshot through gnarled branches. Everyone expected charisma of the Word to be fortified in one person with fire in the eyes and stillwater soul, but these preachers shared in it together, each a pylon for His will.
All were warm and inviting, as you'd expect. Townsfolk stumbled into the big tent like a rabbit into a snare, lured by the promise, dazzled by the possibility. We knew about Joshua, the Israelites, and the promised land; reclaimed like draining marshland of blood. Providence doesn't come without consequence.
Des eaux calmes de l'âme de Liam Kennedy:
(Traduit par Jessica Grenier)
C'était une journée étrange lorsqu'ils sont arrivés. Les murmures se sont répandus à travers la ville comme des chevrotines entre des branches noueuses. Tout le monde s'attendait à retrouver le charisme du Monde personnifié en un être avec des yeux de feu et une âme en eaux calmes; mais ces pasteurs se le partageaient, comme autant de pylônes soutenant Sa volonté.
Comme on pouvait s'y attendre, ils étaient tous accueillants et chaleureux. Les villageois se sont précipités dans la grande tente comme des lapins vers un piège, attirés par la promesse, éblouis par les possibilités. Nous connaissions l'histoire de Josué, des Israélites et de la Terre promise; réclamés, comme un marécage drainé de son sang. La Providence a un prix.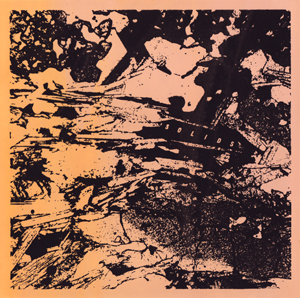 Solids
Fog Friends b/w Blown Out
Montreal, QC

Excelling at a peculiarly potent bittersweet strain of end-of-the-movie, think-about-your-life-during-the-credits alt-rock, this 7" by Montreal powerhouse duo Solids cements their role as forerunners breathing fresh air into an
aging genre
. Here, Montreal's premier
production alchemist guru
further magnifies their vigorous roar, and polishes the B-side's neatly discordant harmonics to a glimmer unheard on their
previous outing
. 500 copies pressed on timely Halloween orange vinyl.
À la fin du film de Gabriel Jasmin:
Les montréalais Solids maîtrisent les dynamiques du alt-rock, mais excellent dans la branche très spécifique et éloquente du « c'est-la-fin-du-film-et-je-réfléchis-à-la-vie ». Ce premier 7 pouces cimente la pôle position d'un groupe qui sait rafraîchir un genre vieillissant. Ici, la touche du guru national de l'alchimie sonore magnifie leur rugissement vigoureux, et dompte les harmoniques discordantes de la face B pour qu'elles scintillent comme jamais auparavant. 500 copies sur vinyles couleur orange Halloween.
[audio:http://weirdcanada.com/wp-content/uploads/2011/10/Weird_Canada_-_Solids_-_Fog_Friends.mp3|titles=Solids – Fog Friends]Solids – Fog Friends
[audio:http://weirdcanada.com/wp-content/uploads/2011/10/Weird_Canada_-_Solids_-_Blown_Out.mp3|titles=Solids – Blown Out]Solids – Blown Out
---