Tag: alec lovely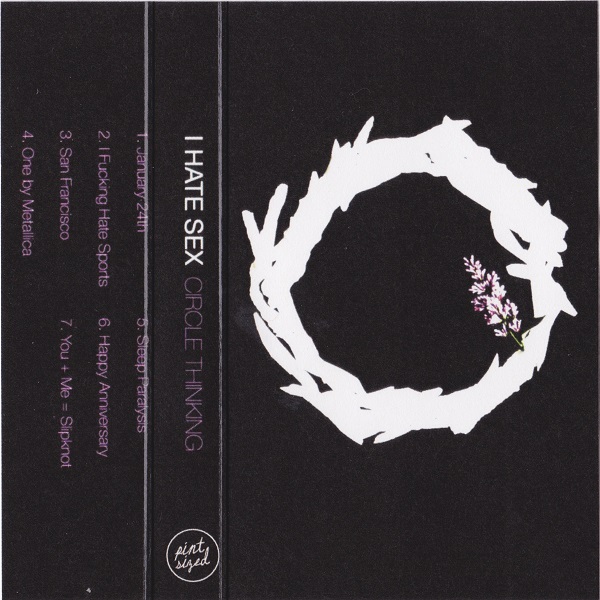 i hate sex
Circle Thinking
Edmonton, AB
From the blaaarrgh of Alec Lovely:
Edmonton's i hate sex are a whirlwind of emotion, raw and unfiltered. Life can be overwhelming, draining, and sad, but there's always comfort in the relationships – reminding yourself that they happened at all gives you solace, despite the cliches. The contrasting melancholic guitar riffs lay underneath the exasperated razor-edged vocals, and what's left is brutally honest and executed to perfection. Feeling totally overwhelmed by everything around, you need to scream for help even if you don't know what to say.
Du blaaarrgh de Alec Lovely:
(Traduit par Julie Mayer)
Le quatuor d'Edmonton i hate sex est un tourbillon d'émotions, crues et non filtrées. La vie peut être accablante, épuisante et triste, mais il y aura toujours moyen de se consoler à travers les relations qu'on a tissées. Le fait de te rappeler que ces dernières ont eu lieu te réconforte, malgré les clichés. Les riffs de guitare mélancoliques et contrastants reposent sous une voix exaspérée aussi tranchante qu'une lame de rasoir. Ce qui reste est brutalement honnête et exécuté à la perfection. Te sentant totalement dépassé par tout ce qui est aux alentours, tu as besoin de crier au secours même si tu ne sais pas quoi dire.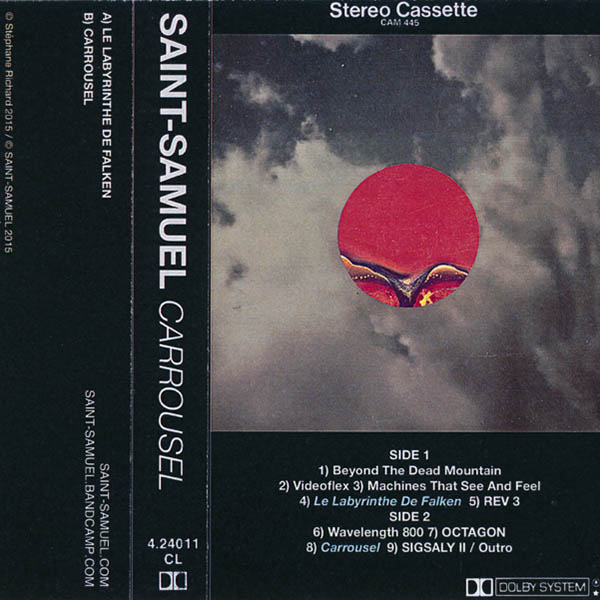 Saint Samuel
Carrousel
(Self Released)
Montréal, QC
From the late night daze/early morning haze of Alec Lovely:
Above the black clouds that spiral up and up around the peak, there you find it. A simple reminder of home. Lightning flashes in a dizzying show. The wind deafens everything around you. Pick up the cassette and get to your car. Now, put the cassette in and press play, and drive. Light your cigarette. Feel the familiar head rush compound with the sounds from your speakers. The weight lessens as you get closer. Freedom. The dead mountain is nice this time of year.
De la brume tardive/du brouillard matinal de Alec Lovely Alec Lovely:
(Traduit par l'humeur Miss Météo de Julie Mayer)
Au-dessus des nuages noirs qui s'élèvent en spirale, toujours plus haut autour du sommet, c'est là qu'elle se trouve. Un simple rappel de ton chez toi. Les éclairs brillent dans un spectacle étourdissant. Le vent assourdit tout ce qui t'entoure. Prends la cassette et va dans ton auto. Mets-la dans le lecteur, appuie sur jouer, et roule. Allume-toi une cigarette. Ressens la familiarité du vertige combiné aux sons qui sortent de tes haut-parleurs. Le poids s'amoindrit au fur et à mesure que tu te rapproches. Liberté. La montagne morte est belle à ce temps-ci de l'année.
Saint Samuel – Beyond the Dead Mountain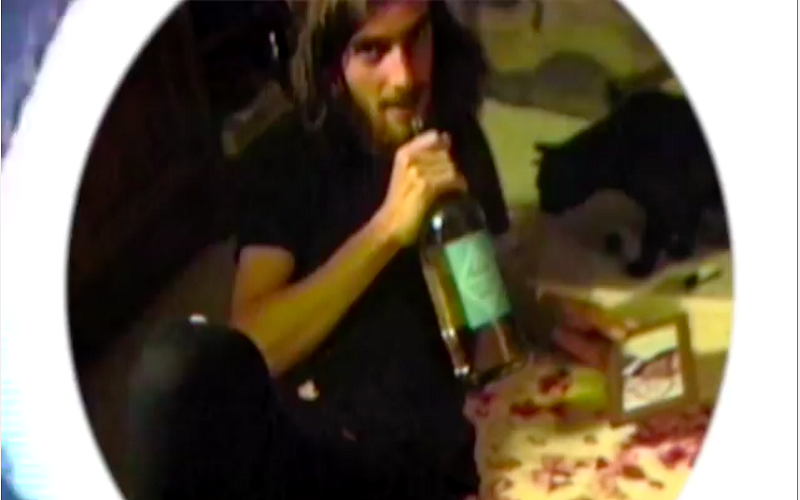 Jack Thomas
Not For You
[dir. Jakob Nielson]
Montreal, Quebec
From the astro-infused sights and sounds of Alec Lovely:
Jack Thomas blows you a kiss from the bottle. Smooth, and easy…shhhhhh. As sweet as summer's kiss. Raining rose petals just for you, for us. Blurring in and out to create a man of charm, of mystery, of…desire. I give in.
De les images et les sons astro-infusé de Alec Lovely
(traduit par palifax flop implosion)
Jack Thomas vous envoie un baiser de la bouteille. À l'aise et facile… chut. Aussi doux qu'un baiser d'été. Des pétales de rose pleuvent juste pour vous, pour nous. Ils s'estompent pour révéler un homme plein de charme, de mystère, de… désir. Je capitule.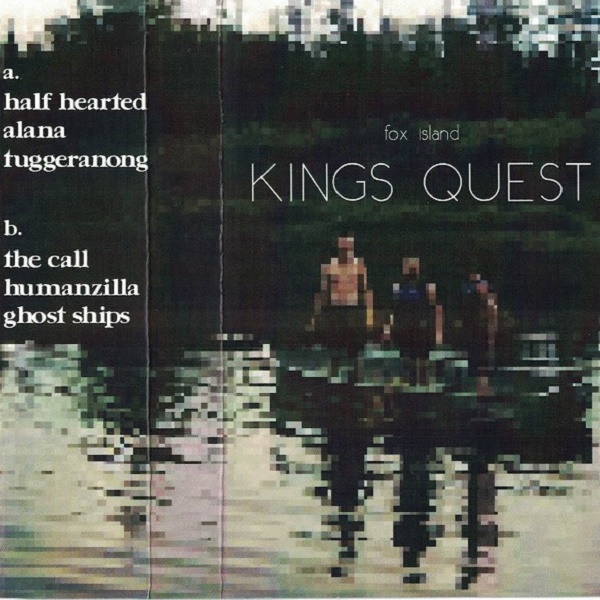 Kings Quest
Fox Island
(Self-Released)
Ottawa, ON
From the reverberated thoughts of Alec Lovely:
A date with friends turns into alone time on a heavy, grey afternoon. Wet concrete, streaky windows, hustle and bustle, flashing lights. No need or want to be with anyone on a day like this – just the right sounds to take you back to yesteryear, sharpened by a lo-fi nostalgia. Wondering how long the people around you will be there, the dream of youth feels like something finite. Spurred by the sounds that feel new and familiar, you wonder when the band in your headphones will be in your city, right in front of you.
De l'écho des pensées d' Alec Lovely:
(Traduit par Jessica Grenier)
Un après-midi lourd et gris. Un rendez-vous avec des amis qui devient un moment de solitude. Le béton mouillé, les vitres zébrées de pluie et de lumière, l'agitation des passants. Une journée où on n'a ni le besoin ni l'envie de côtoyer des gens – il faut juste le bon son pour un retour en arrière, accentué par un lo-fi nostalgique. Les rêves de jeunesse semblent restreints quand on se demande combien de temps les gens vont rester dans notre entourage. Les sons nouveaux mais familiers dans tes écouteurs te font t'interroger sur le moment où le groupe sera devant toi, dans ta ville.
---