Tag: alberta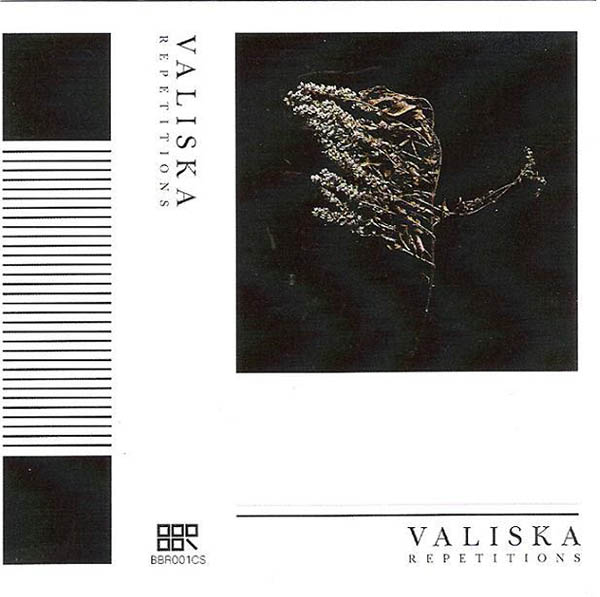 Valiska
Repetitions
(Bow Bottom Records)
Calgary, AB
From the Baltic Sea envy of Trevor Angst:
Last summer, Krzysztof revisited with his Polish extended family overseas. Living in landlocked Alberta, he recalls his exciting encounter with the greatly flowing and ebbing Baltic Sea on the country's northern coast, and the long steel rail commutes between cities and hamlets that bookend idyllic back country landscape. A fleeting honeymoon phase and the stirring ideas of repetition in musical arrangement led to a modern composition that longed for his evocative acculturation. Oscillating and saturated waves of clarinet and bassoon registers lay at the underbelly of looping piano improvs in cold ambience.
De l'envie de mer Baltique de Trevor Angst:
(Traduit par la carte postale de Julie Mayer)
L'été dernier, Krzysztof a revu sa famille éloignée, qui habite en Pologne. Établi en Alberta – donc loin de l'eau –, il se rappelle sa rencontre formidable avec la mer Baltique, située sur la frontière au nord du pays, et le long rail ferroviaire faisant la navette entre les villes et les hameaux qui enserrent le panorama idyllique de l'arrière-pays. Une phase de lune de miel fugace et le brassage d'idées de répétitions dans un arrangement musical ont mené à une composition moderne se languissant de l'acculturation évocatrice du musicien : des vagues oscillantes et saturées de clarinette et de basson reposant au bas-fond d'impros de piano jouées en boucle dans une atmosphère froide.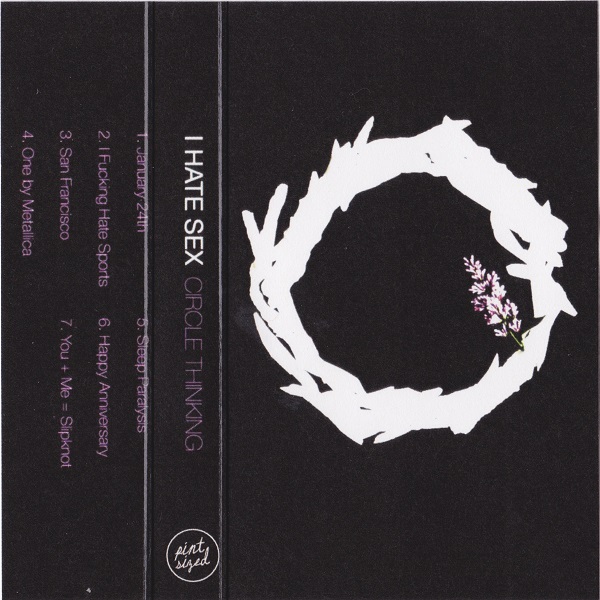 i hate sex
Circle Thinking
Edmonton, AB
From the blaaarrgh of Alec Lovely:
Edmonton's i hate sex are a whirlwind of emotion, raw and unfiltered. Life can be overwhelming, draining, and sad, but there's always comfort in the relationships – reminding yourself that they happened at all gives you solace, despite the cliches. The contrasting melancholic guitar riffs lay underneath the exasperated razor-edged vocals, and what's left is brutally honest and executed to perfection. Feeling totally overwhelmed by everything around, you need to scream for help even if you don't know what to say.
Du blaaarrgh de Alec Lovely:
(Traduit par Julie Mayer)
Le quatuor d'Edmonton i hate sex est un tourbillon d'émotions, crues et non filtrées. La vie peut être accablante, épuisante et triste, mais il y aura toujours moyen de se consoler à travers les relations qu'on a tissées. Le fait de te rappeler que ces dernières ont eu lieu te réconforte, malgré les clichés. Les riffs de guitare mélancoliques et contrastants reposent sous une voix exaspérée aussi tranchante qu'une lame de rasoir. Ce qui reste est brutalement honnête et exécuté à la perfection. Te sentant totalement dépassé par tout ce qui est aux alentours, tu as besoin de crier au secours même si tu ne sais pas quoi dire.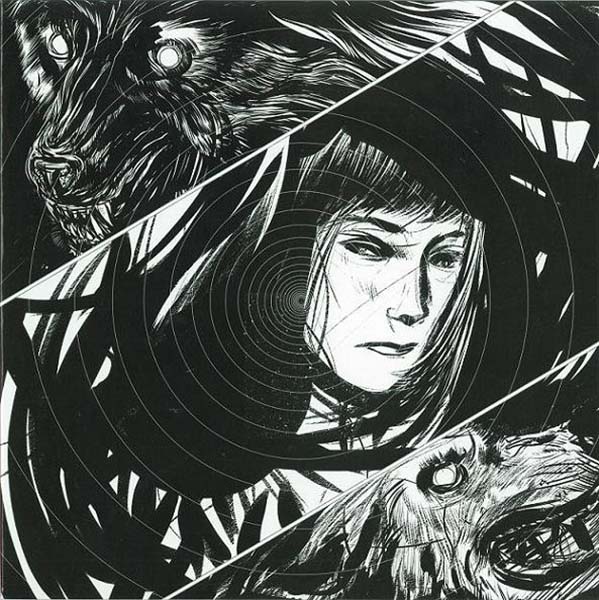 Terra
Couldn't Save This
Medicine Hat, AB
From the therapeutic helmet of Trevor Angst:
A herald abdicates his duties to become a harbinger. He gives an exit speech of honest introspection and narrates his inner conflicts to the hearkening convergence of the rank and file. His oratory is tonally commanding and it's mastered with a silver tongue. People discern the vocalized afflictions. It is sheathed like a cupped mic to make a bull horned public address of incurable conditions.
Du casque thérapeutique de Trevor Angst:
(Traduit par le clavier post-numérique de Mackenzie Smedmor)
Un héraut renonce à ses responsabilités afin de devenir un annonciateur. Il tient un discours de sortie d'une honnête introspection et narre ses conflits internes jusqu'à la convergence prêtant l'oreille du rang et du fichier. Son oratoire adopte un ton autoritaire et est maîtrisé avec une grande éloquence. Les gens distinguent les afflictions vocalisées. C'est recouvert comme un microphone enveloppé pour faire une allocution publique audacieuse à conditions irrémédiables.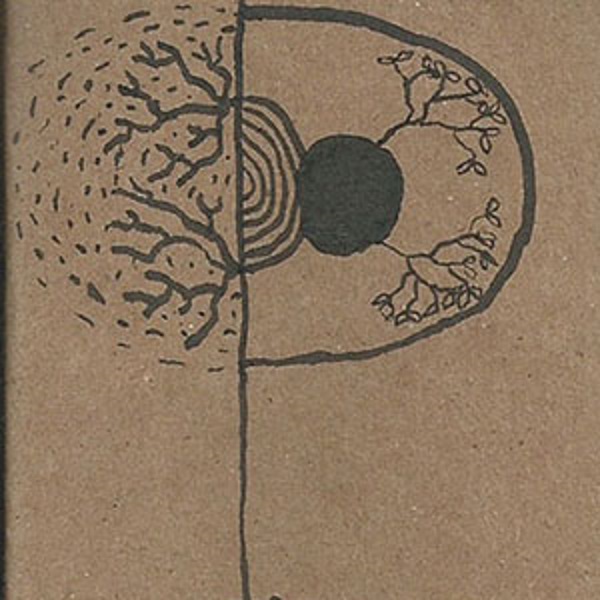 Prairie Fang
Flux/Dust
(Self-Released)
Bashaw, AB
From the fluxed mind of Laura Stanley:
We will all die, decay, and turn to dust. Alone in the cosmic darkness, we long to stop thinking about the end. Prairie Fang pays attention to our cries of "I'm alone, I'm alone" and tells us to rise and fall with the tides. To exist and to fear no more.
De l'esprit en mouvement de Laura Stanley:
(Traduit par l'hémispère gauche de Diane Beaupré)
Nous allons tous mourir, nous décomposer et devenir poussière. Seul dans la noirceur cosmique, nous avons envie d'arrêter de penser à la fin. Prairie Fang nous entend crier « Je suis seul, je suis seul » et nous dit de nous lever et de suivre la marée. D'exister et de ne plus avoir peur.
Prairie Fang -A Void at the Beach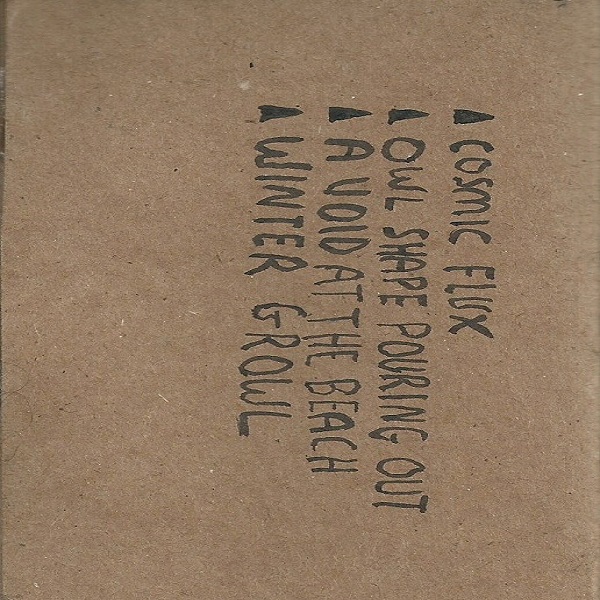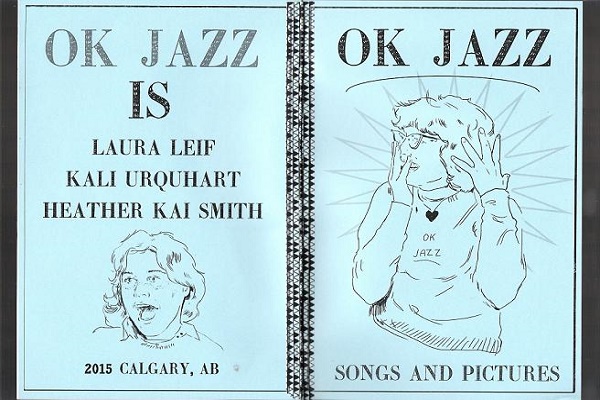 IMAGE
OK Jazz
OK Jazz
(Self-Released)
Calgary, AB
From the swollen biceps of Trevor Angst:
Who remembers weird Canadian sketch comedy Kids in the Hall? OK Jazz do, dedicating a jocular titled track to the pitiful sexist with vegetation for hair. OKJ knows what peeves Cabbage Head and do it best by diving into the fine art of tiered satire. OKJ chants for gender equality in harmonious solidarity. Clean guitar and complimenting overdriven bass tones slither underneath blissful singing. The sound is indefinite and signature throughout their debut. OKJ can belt a shrill voice to drive their take home message; to join their people's club. Anybody is invited. Embrace the state of mind and you won't be waitlisted.
Des biceps enflés de Trevor Angst:
(Traduit par la culture canadienne de Nicolas Coutlée)
Qui se rappelle de Kids in the Hall, cette émission canadienne à l'humour étrange? OK Jazz s'en souvient et dédie un titre plaisantin à ce pitoyable sexiste aux cheveux végétaux. OKJ sait ce qui se trame dans cette tête de chou et l'illustre parfaitement grâce à l'art fin de la satire à niveaux multiples, célébrant l'égalité des sexes dans la solidarité harmonieuse. Une guitare claire complémentée de tons de basse surmultipliée s'immisce sous un chant merveilleux. Sur ce premier album, le son reste indéfini tout en étant distinctif. Mais OKJ peut également scander son message d'une voix stridente : joignez-vous à notre club! Tout le monde est le bienvenu. En adoptant cet état d'esprit, vous pouvez oublier la liste d'attente.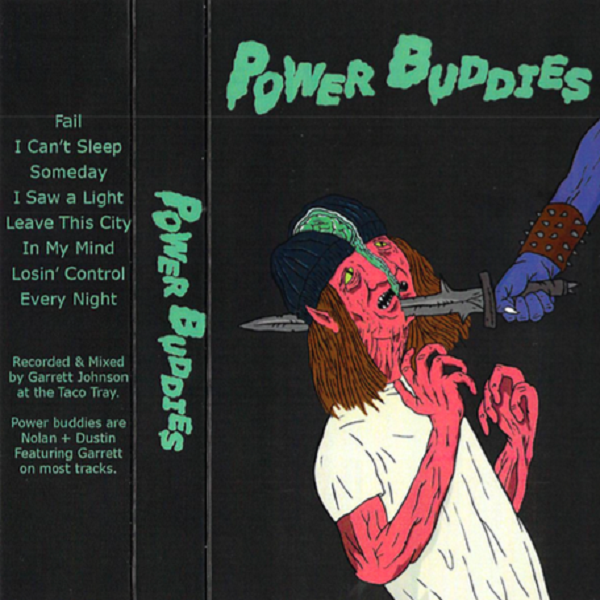 Power-Buddies
Power-Buddies
Edmonton, AB
From the refreshing jolt of Ali McReynolds:
Like pebbles between your toes, burger between teeth and peeling your legs off the sofa, Power-Buddies are a refreshing jolt in the sticky Alberta summer. The sonic clash of fuzzy guitar against an inviting rhythm will be enough motivation to get you out for river beers.
De la secousse rafraichissante d' Ali McReynolds:
Power-Buddies, c'est un peu comme avoir des cailloux entre les orteils, un burger dans la bouche ou le fait de détacher ses jambes collées sur le sofa : un choc rafraîchissant dans la moiteur de l'été albertain. Le clash sonique de la guitare fuzz associé à un rythme attrayant est une motivation suffisante pour vous faire sortir et aller boire des bières.
Power-Buddies – Leave This City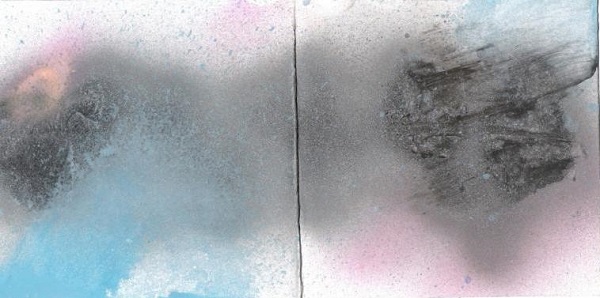 Virgins
Depressions
(Self-Released)
Edmonton, AB
From the discovered footage of Trevor Angst:
Depressions sounds old and hisses like AM radio in the evening. The bent circuits lend themselves to paranormal phenomena. The white noise and interference sounds like pareidolic screams. Maybe it's a recording of the discarnate people from the otherside. Depressions could be disguised as one of a hundred home recorded tapes of EVP, lost in the archives of a ghost hunter's basement. The ending of Radio Silence is a bone chilling lo-fi recording. It resembles black box auditory footage. With the last moments of activity recorded, the screams become nasal and shape shift in and out with the missiling pitch of a descending commercial airliner.
De l'enregistrement trouvé de Trevor Angst:
(Traduit par le goût de friture de Nicolas Coutlée)
Depressions sonne vieux comme le crachotement d'une radio AM en soirée. De pareils circuits tordus se prêtent aux phénomènes paranormaux. Des cris paréidoliques surgissent du bruit de fond et des interférences. Serait-ce les voix d'êtres désincarnées de l'au-delà? Depressions passe pour l'un de ces centaines d'enregistrements maison de voix électronique, perdus dans les archives du sous-sol d'un chasseur de fantômes. Pièce lo-fi à vous glacer le sang, la finale de « Radio Silence » s 'apparente au contenu sonore d'une boîte noire. Sur les derniers moments captés, les cris deviennent nasaux et se transforment en un va-et-vient suivant la trajectoire tonique d'un avion commercial en pleine descente.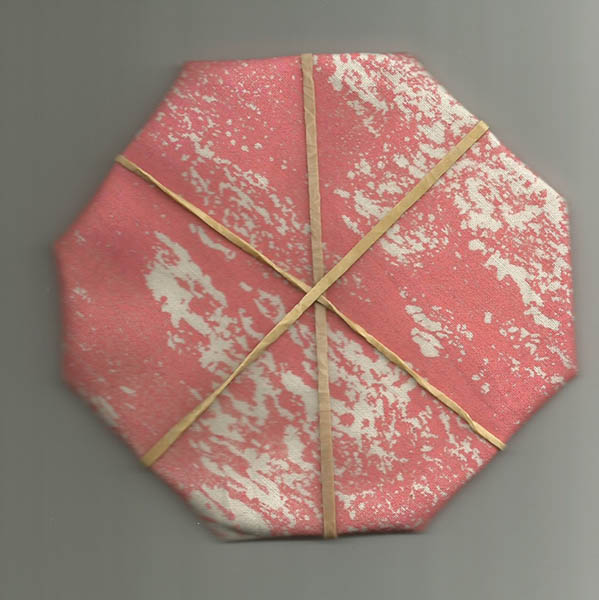 Gel Nails
Savory
(Self Released)
Blackfalds, AB
From the dystopian despair of Mark Anthony Brennan:
It's a morass of transistors and steel. An electronic bog from which there is no escape. That unearthly humming could be music of some kind, or maybe just the auditory manifestation of my own psychosis. Wait, is that a voice? It is. It's either a robot whispering to me or a man hissing down an air duct. Either way, there is no hope. One is an inanimate object, incapable of caring. The other is made of metal. Either way they are a just another cog in this all-consuming machine.
Du désespoir dystopique de Mark Anthony Brennan:
(Traduit par Jessica Grenier)
C'est un bourbier d'acier et de transistors. Un marécage électronique duquel on ne peut s'échapper. Ce bourdonnement surnaturel pourrait être un type de musique… ou peut-être juste la manifestation auditive de ma propre psychose.
Attends, c'est une voix? C'est… soit le murmure d'un robot, soit un homme sifflant dans une conduite d'air. Peu importe, il n'y a aucun espoir. L'un est un objet inanimé, incapable d'émotions; l'autre est fait de métal. Et dans les deux cas, ils ne sont qu'un rouage de plus dans cette effroyable machine.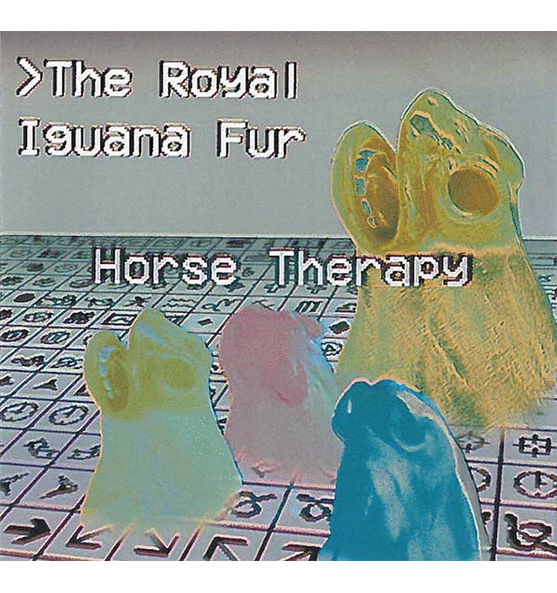 Royal Iguana Fur
Horse Therapy
Edmonton, AB
From the fascist groove of Jared MajeskI:
Physically resembling a Hackers vision of frozen horse surreality, Peace Country wayfarer Alex Linfield's latest vaporized totem delves through playful post-punk hypnosis, bedroom polyrhythms and fretless wormholes. There's a computerized sodality here, futuristically swirling with the punks and weirdos too cool for disco, but who still want to twinge and tweak on the dance floor. It's an interpretation geographically removed that maybe we start to wonder what "back in the day" actually means to people now. Do we appreciate and replicate, or do we make it our own?
Du groove fasciste de Jared MajeskI:
(Traduit par Jessica Grenier)
Ressemblant physiquement à une vision irréelle piratée de chevaux gelés, le dernier totem vaporeux du voyageur de Peace Country, Alex Linfield, réside quelque part entre une ludique hypnose post-punk, une polyrythmie de chambre et des trous de vers sans frette. On y retrouve une confrérie informatisée, en plein tourbillonnement futuriste avec des punks et des bizarroïdes, trop cools pour le disco, mais voulant quand même syncoper sur le plancher de danse. C'est une interprétation géographiquement éloignée invitant à se questionner : que signifie « dans mon temps », dit aujourd'hui? Est-ce qu'on apprécie/reproduit ou est-ce qu'on se l'approprie?

Royal Iguana Fur – Life at Sea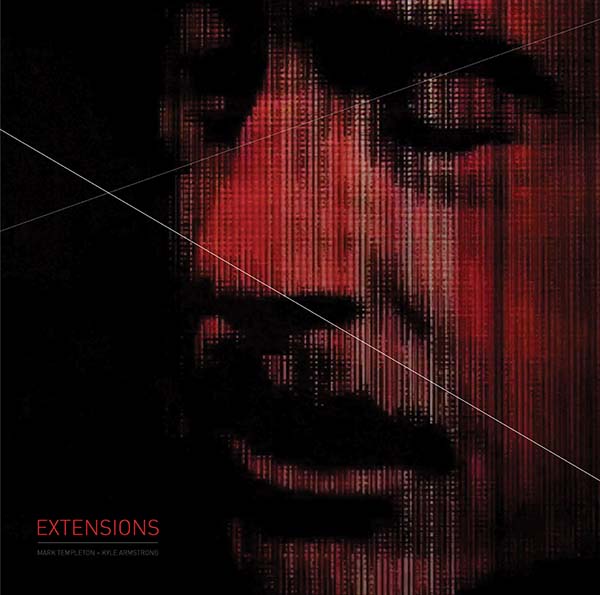 Mark Templeton and Kyle Armstrong
Extensions
Edmonton, AB
From the new flesh of Benjamin T. Maine:
Mark Templeton and Kyle Armstrong, modern media alchemists, have distilled the works and ideas of Marshall McLuhan into an embodied slice of the electric age. Extensions is an exploration of hot and cool media. One is fully immersed in the subjective experience of Templeton's auditory perceptual creation. Layers and textures of iconic sound samples, signal degradation and novel instrumentation evoke intense feelings of beauty, intrigue and nostalgia. Armstrong's film contribution invites an objective perspective and engages the analytical process. Analogue images transform, are recaptured and re-contextualized in a digital simulation of memory, or is it consciousness?
De la chair nouvelle de Benjamin T. Maine:
(Traduit par Jessica Grenier)
Mark Templeton et Kyle Armstrong, alchimistes des médias modernes, ont distillés les idées et le travail de Marshall McLuhan, les solidifiant en une tranche d'ère électronique. Extensions explore les médias chauds et froids. L'un est submergé par l'expérience subjective qu'est la création auditive perceptrice de Templeton : des strates texturées d'extraits sonores emblématiques, de dégradation du signal et d'instrumentalisation novatrice qui évoquent un profond sentiment de beauté, de nostalgie et de complot. L'autre, la contribution filmique d'Armstrong, invite une perspective objective, un processus analytique. C'est la transformation d'images analogiques d'abord récupérées puis recontextualisées dans la simulation numérique d'une mémoire… ou est-ce une conscience?

Mark Templeton and Kyle Armstrong – Side A
---