Tag: aidan baker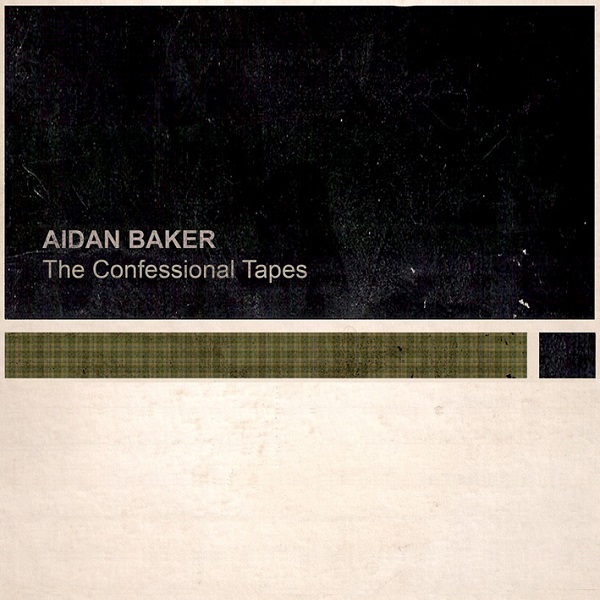 Aidan Baker
The Confessional Tapes
Toronto, ON
From the unfiltered musings of Griffin Martell:
Art is but an accident. This is an inevitable realization at the moment of creation. The creator proclaims life in the same breath that bemoans it. Aidan Baker, being no stranger to the contingency of creation, deftly cultivates material indifference on his Pleasence debut. Breathlessly gliding through gauzy passages of brush percussion and delicate jazz guitar, Baker confesses discrete yearnings and reflections. While a torpid, Lynchian ambience creeps in, errant clicks and squiggles accent the sonic landscape with sobering reminders of digital reality. Baker is firmly aware of his limitations yet he does not balk at them, he indulges them.
Des réflexions non filtrées de Griffin Martell:
(Traduit par les cocktails fleuris de Marie-Pier Chevrier)
L'art est tout sauf un accident. C'est l'inévitable réalisation au moment de la création. Le créateur [insuffle la vie] du souffle-même avec lequel [il la maudit]. [Aidan Baker], loin d'etre étranger au [caractère contingent de la création], cultive adroitement l'indifférence matérielle dès ses débuts musicaux avec [Pleasence]. Glissant, haletant, au travers de passages translucides de balais percussifs et de guitare jazz délicate, Baker fait de discrets aveux d'aspirations et de réflections. Alors qu'une ambiance Lynchesque léthargique vous envahit, d'ambulants cliquetis et gribouillis accentuent le paysage sonore de tristes rappels à la réalité numérique. Baker est bien conscient de ses limites sans pour autant s'y arrêter; au contraire, il leur donne libre cours.

Aidan Baker – I Want to See (More of You)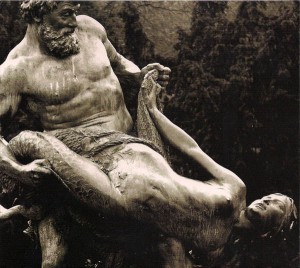 Aidan Baker
Already Drowning
Toronto, ON
From the spectral splash of James Lindsay:
Some surprising moves from Aidan Baker, who sheds much of the weight from his past projects. This new face seems to have taken a keen interest in the subtleties of cinematic noir, while still being haunted by the ghost of Godflesh. Led by a cast of seven singers (one for every song on the album) who each personify an elemental water spirit, the music here exists between myth and the stuff surrealist novels are made of. The opening tracks, "Already Drowning" (with Clara Engel) and "30 Days/30 Nights" (with Jessica Bailiff), have a literal, last confessional quality to them, before fading through a fuzzy focus to the spectral free splashing of "Mélusine" (with Valérie Niederoest and Maude Oswald) and dark Nicoesque folk of "Mein Zwilling, Mein Verlorener" (with Joanna Kupnicka). If Michael Gira and Jarboe ever sat to talk it out over black tea in Berlin on a rainy Sunday afternoon, this is how they would emerge.
Du plouf spectral de James Lindsay:
(Traduit par le remous-méninges de Julie Mayer)
Libéré d'une grande partie du poids de ses projets antérieurs, Aidan Baker emprunte ici une avenue surprenante. Ce nouveau visage, bien qu'il soit encore hanté par le fantôme de Godflesh, se tourne vers les subtilités du film noir. Dirigée par une distribution de sept chanteuses (une pour chaque chanson de l'album) personnifiant chacune une ondine, la musique flotte entre le mythe et le matériau dont on fait les romans surréalistes. Les pistes d'ouverture, « Already Drowning » (avec Clara Engel) et « 30 Days/30 Nights » (avec Jessica Bailiff), prennent des allures de derniers aveux avant de se fondre en une masse confuse et de ressurgir au travers des éclaboussures spectrales de « Mélusine » (avec Valérie Niederoest et Maude Oswald) et du sombre folk nicoesque de « Mein Zwilling, Mein Verlorener » (avec Joanna Kupnicka). Si jamais, par un dimanche après-midi pluvieux à Berlin, Michael Gira et Jarboe se rencontraient pour jaser devant une tasse de thé noir, voilà ce qui émergerait.
Aidan Baker – Tout Juste Sous La Surface, Je Guette (Genevieve Castre)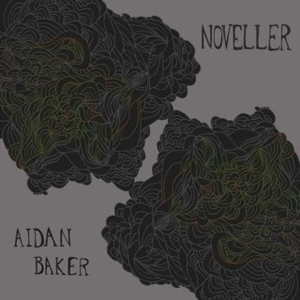 Aiden Baker / Noveller
Colourful Disturbances
Toronto, ON
From the portal-books of Jesse Locke:
For those keeping track at home, Aidan Baker's discography is starting to stretch longer than both his beard and onstage guitar jams. On this split LP, the multi-instrumentalist and founding member of "Ambient Doom" duo Nadja is in full-on minimalist mode, filling the entirety of his side with the soft-focus tone workout "Disturbances pt. 1 & 2." Movement wise, it's as unhurried as Eno or Stars of the Lid, and equally iridescent. On the flip, Brooklyn's Sarah Lipstate (a.k.a. Noveller) – a member of Rhys Chatham's Guitar Army, Glenn Branca's 100 Guitar Ensemble and formerly Parts and Labor – contributes two shorter songs. In comparison to Baker's piece, her haunting "White Rabbit" and ornate "Under The Color Cave" sound positively lively. This one could be a desert island pick, if that island happened to be Myst.
[Levin's Note: Having played Myst (blind subway!), Myst II: Riven (hang-man language thingy!), and Myst III: Exile (bee-hive!), I concur with everything Mr. Locke has stated, and more!]
Des livres-portails de Jesse Locke:
(Traduit par la boîte à rythmes de Odile Leclerc)
Pour ceux qui suivent de la maison, la discographie d' Aidan Baker commence à devenir plus longue que sa barbe et ses jams de guitare sur scène. Sur ce LP divisé, le multi-intrumentaliste et membre fondateur du duo "Ambient Doom" Nadja est en plein mode minimaliste, emplissant l'intégralité de son côté avec l'entraînement de tons au focus doux "Disturbances pt. 1 & 2". Concernant le mouvement, c'est autant lent que Eno ou Stars of the Lid, et également iridescent. D'un autre côté, Sarah Lipstate de Brookyn (a.k.a. Noveller)—un membre de Rhys Chatham's Guitar Army, 100 Guitar Ensemble de Glenn Banka et anciennement Parts and Labor — donnent deux courtes chansons. En comparaison à la pièce de Baker, son hantant "White Rabbit" et l'orné "Under The Color Cave" sonnent positivement joyeux. Celui-là pourrait être le choix d' une île déserte, si cette île était Myst.
[Note de Levin: Ayant joué Myst (métro aveugle!), Myst ll: Déchiré (le truc du langage du bourreau!), et Myst lll: L'éxile (ruche d'abeilles!) Je suis d'accord avec tout ce que Mr. Locke a déclaré et encore plus!]
---