Tag: acoustic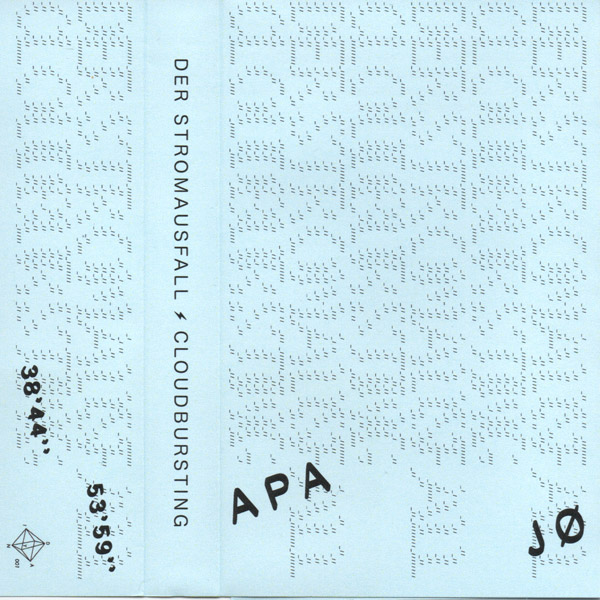 APA & JØ
Der Stromausfall // Cloudbursting
(Da-Yin)
Toronto, ON
From the illusory continuity of James Beardmore:
A power failure somehow triggers a freak storm. It affects an extremely localized area of Dundas West, Toronto. The storm engulfs everything in its path. Bicycles, microphones, plastic bags, saxophones, toys, sprinkler systems. You have just become a part of it.
When time first stopped it was confusing, but lately you have decided to embrace it. The best part about dislocation from time is that sounds seem to have a new quality. They are more breakable somehow. A second can be burst and the pieces repositioned. Each piece sounds different yet contains all the information of the whole thing.
De la continuité illusoire de James Beardmore:
(Traduit par Aliké Harel)
Une panne de courant provoque une tempête monstre. Le désastre est strictement confiné aux alentours de Dundas West à Toronto. La tempête engouffre tout sur son passage. Vélos, microphones, sacs de plastique, saxophones, jouets, gicleurs. Vous venez tout juste d'embarquer dedans aussi.
Lorsque le temps s'est arrêté pour la première fois, c'était la confusion, mais dernièrement vous avez décidé d'y consentir. L'avantage de la dislocation temporelle est que le son semble gagner en qualité. Il se décortique mieux. Une seconde peut éclater et les éclats peuvent se repositionner. Chaque fragment a une sonorité unique, mais renferme toute l'information de l'ensemble.
APA & JØ – Der Stromausfall (Excerpt)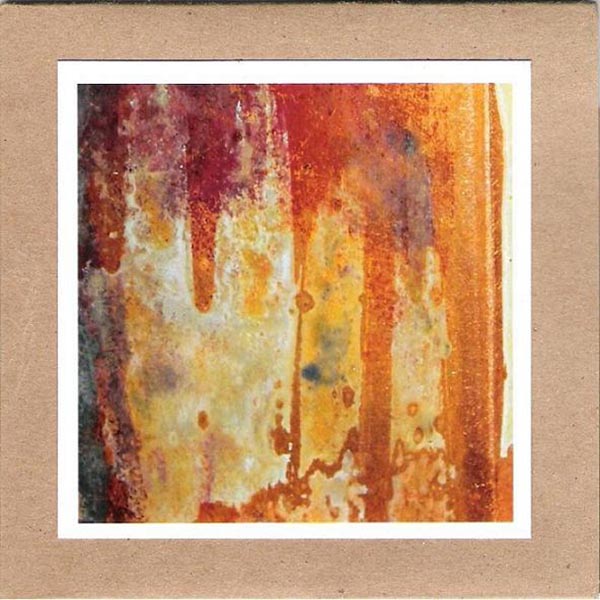 M. Mucci
Don't Be Afraid
Guelph, ON
From the dexterous string cycle laps of Trevor Angst:
"Starkest Darkness" is a song and an inspired cadence to an eponymous poem by Nathanael Larochette. It bands together the truth seekers who are boundlessly searching for pure self-expressionism, and calls to those who creatively jaunt through their unprecedented future. This extended collaborative intermezzo features the caesura of spoken word over M. Mucci's incessantly dexterous finger style pacing. It's your last impressioned coda. Don't Be Afraid is prominent in guitar and lap steel arrangements, assembling cymbal crashes and swells with orchestrated pipe organ drones.
De la corde qui tourne en boucle avec dextérité de Trevor Angst:
(Traduit par Moi Quevillon)
La chanson « Starkest Darkness » possède un rythme inspiré du poème éponyme écrit par Nathanael Larochette. Elle rassemble les chercheurs de vérité, ces êtres inlassablement en quêtent de l'expression personnelle la plus pure, et elle appelle ceux qui se baladent avec créativité vers un futur sans précédent. Cet intermezzo collaboratif prolongé nous offre une césure dans la création orale de M. Mucci constamment articulée virtuose du doigté avec cadence. C'est votre dernière impression – votre coda. La présence de guitare et d'arrangements lap-steel prévalent dans Don't Be Afraid, avec un drone ambiant d'orchestration de cymbales et d'orgue.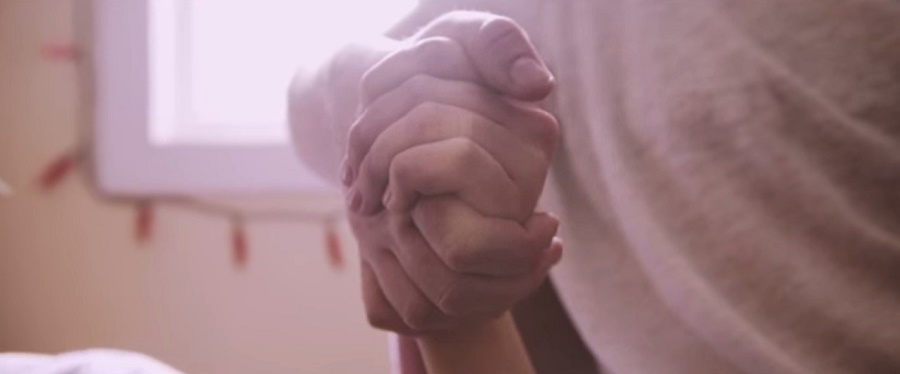 Vulva Culture
Human Garbage
Halifax, NS
From the charity face-painting table of Walker MacDonald:
Sweat beads on your brow almost as heavy as it collects in the creases of your shirt as your throat clenches and loses all moisture. You don't cut class. You never get invited to these. You shouldn't be here, just leave while you can. The stick 'n poke needle and week old liquor is passed in the circle, nearing between glimpses of an illuminated screen – a ploy to keep you otherwise invested. 6 notifications and 8 text messages. All from mom. The relaxed, flowing notes from a pawn shop acoustic float through the room on the back of harmonious voices. Maybe you could stand to stay a while.
Du table de bienfaisance de maquillage de Walker MacDonald:
(Traduit par est-ce qu'il faut que j'écrire qqch ici?)
Ton front sue à grosses gouttes, presque aussi lourdes que celles accumulées dans les plis de ta chemise. Ta gorge se serre en perdant toute hydratation. Tu ne manques jamais de cours, ne reçois jamais ce genre d'invitation. Tu ne devrais pas être ici. Pars alors qu'il est encore temps. L'aiguille de tatouage artisanal et l'alcool circulent autour du cercle, leur approche momentanément interrompue par des flashs d'écran lumineux — un complot pour détourner ton attention. 6 notifications et 8 SMS, tous de ta mère. Une musique détenue volette depuis une boutique de prêteur sur gages en chevauchant des voix harmonieuses. Finalement, tu pourrais peut-être rester un peu plus longtemps…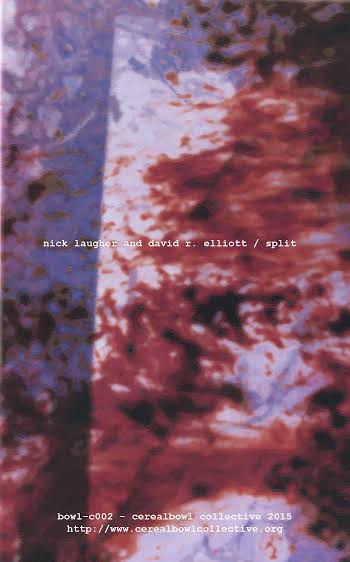 David R. Elliott & Nick Laugher
Split
Halifax, NS
From the misled blues of Mike Roy:
The bell for last call shakes your temples. You fumble in your pocket for a couple of quarters to slide into the tired jukebox huddled in the corner. A boozey, lo-fi melody answers your 2 AM call for companionship as another whiskey sour catches your hand. The fuzzy howls and sliding acoustics warm you before the liquor reaches your blood stream. Is this belligerence or retrospection?
Du blues floué de Mike Roy:
(Traduit par Jessica Grenier)
La cloche du last call déchire tes tympans. Tu fouilles dans tes poches pour trouver un vingt-cinq sous à glisser dans le jukebox fatigué blotti dans un coin. Une ivresse de lo-fi mélodique répond à ta demande de compagnie nocturne pendant qu'un autre whiskey sour vient occuper ta main. Les cris indistincts et les glissements de la guitare te réchauffent avant même que l'alcool n'ait atteint ton système sanguin. Est-ce hostile ou rétrospectif?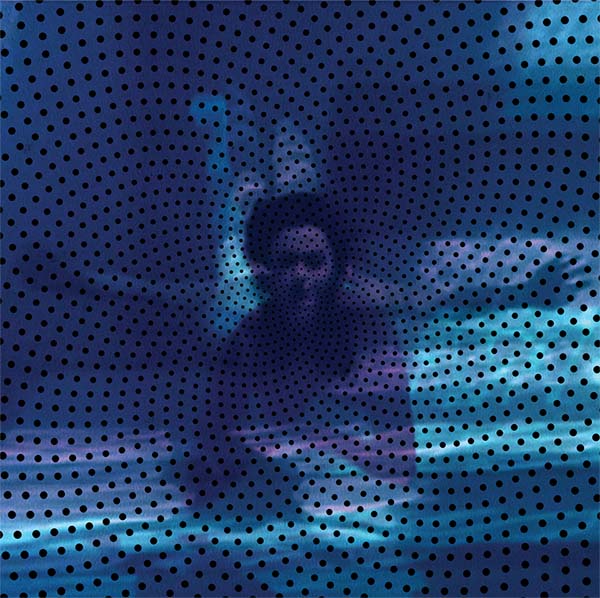 Treephones
Mute Swan // Trumpeter Swan
(Self Released)
Kitchener, ON
From the suburban desk of Lauren Rabindranath:
Who needs a music video when you can read a graphic novel? Treephones' Mute Swan/ Trumpeter Swan album takes digital narratives to new heights – a beautiful journey to take by ear, but one that is enhanced by reading the graphic novel accompaniment. Atmospheric sound creates a dreamy haze with overlapping, at times muted, at times trumpeting elements that combine for a sound that is unique yet familiar. Raw elements create a feeling of live urgency and a surreal sense that it could be different the next time you listen to it. Fly away with it.
En direct du bureau de banlieue de Lauren Rabindranath:
(En direct de l'hémisphère gauche de Diane Beaupré)
Qui a besoin d'un vidéoclip quand on peut lire une BD roman? L'album Mute Swan/Trumpeter Swan de Treephones amène la narration numérique vers de nouveaux sommets: un magnifique voyage pour l'oreille, bonifié par la lecture de la BD roman qui l'accompagne. L'atmosphère sonore nous enveloppe dans un rêve rempli d'éléments qui parfois s'entrecroisent, se taisent ou explosent, mais toujours se mélangent pour créer un son unique, bien que familier. Les éléments bruts créent un sentiment d'urgence et une sensation surréelle que la prochaine écoute pourrait être différente. Laissez-vous porter.
Treephones – Enclyclopedia of Birds/ Physical Archives Sector
Treephones – Static/ Cellular Automata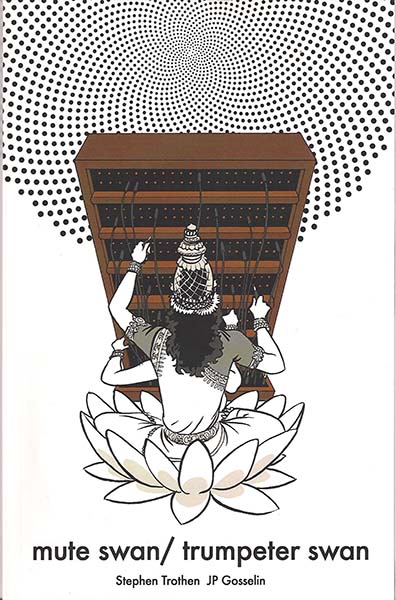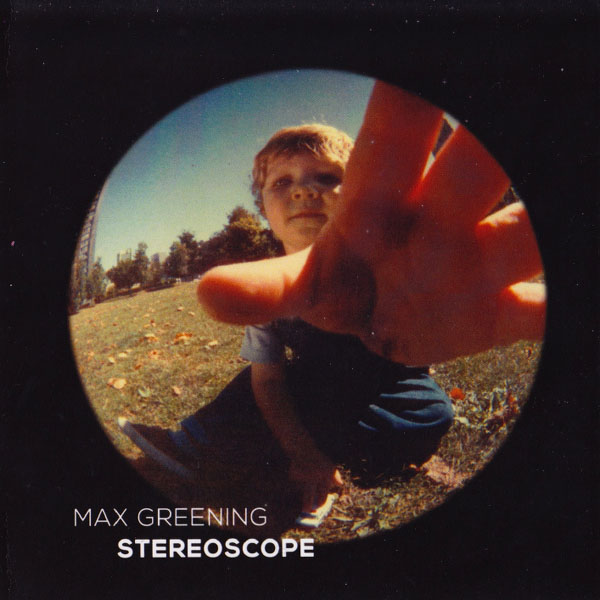 Max Greening
Stereoscope
Vancouver, BC
From the reverberating metallurgy of Jake Bornheimer:
A stone submarine sinking to the depths of the ocean. A pitch black dome with all the sky's constellations laid out upon it. A still pool of water with a single shining coin at the centre. At times it seems like Stereoscope is a film in auditory form. It's a collection of moments, captured in thick rippling sound. Speaking voices arise from the surface of the music, wreathed in crackles and pops. It is at once richly organic & precisely synthetic, with Heckish clouds of static noise revolving stereoscopically around the observer.
Des réverbérations métallurgiques de Jake Bornheimer:
(Traduit par l'insularité frileuse de Marie-Pier Chevrier)
Un paquebot de pierre coulant vers les profondeurs de l'océan. Un dôme noir de jais où s'étend chaque constellation. Une pièce d'or scintillante au coeur d'une flaque d'eau immobile. Stereoscope a des allures de film se prenant pour une chanson. Comme une collection de moments encastrés dans un son épais et houleux. Des dialogues en émergent, couronnés de crépitements et cliquetis. Le tout est à la fois d'un vivant palpable et d'une précision mécanique, avec des nuages de bruit statique à la Hecker en révolution stéréoscopique autour de l'observateur.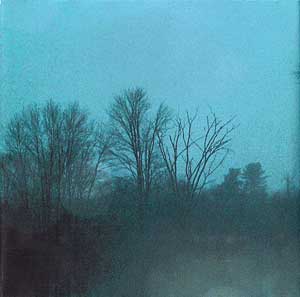 Ollie North
Lindenfels EP
(Self Released)
Montreal, QC
From the straynge mellows of Aaron Levin:
Heady, meditative northern-folk excursions bind Ollie North's sophomore EP to a deeper, holographic mood. Strange visions extol the steel-picked perturbations as distorted vocals quiver between grooves of acoustic mellow. A strange and welcomed occurrence within the haloed streams of the folk ritual.
De la détente étrange d'Aaron Levin: (Traduit par Maya Keshav)
Les excursions vertigineuses et méditatives de folk du nord attachent le deuxième EP d'Ollie North à une humeur plus profonde et plus holographique. Les visions bizarres vantent les perturbations grattées en acier pendant que le chant déformé frémit entre les ondes de détente acoustique. Un événement bizarre et bienvenue dans les flots auréolés du rituel folk.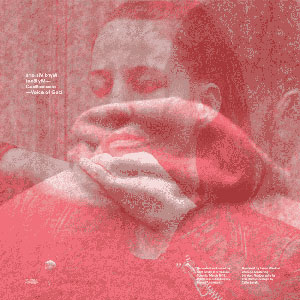 Wyrd Visions // Castlemusic
My Boat b/w Voice of God
(Blue Fog)
Toronto, ON
From the (blue) fog bath of Michael Deane
The Bog Lord and Haunting Pixie return to add to each other's tales, but gently, with contemplative, (blue) fog-bathed, repetitively folk-essed meditations. Side Wyrd finds Colin Bergh reveling in single guitar riffs that cascade from their centre into softly sung Nordic tales. Finger-plucked medieval guitar patterns sit in the back while a four-note bass line twists and repeats. Bergh's voice brings you further into a trance, struggling to find the beginning and end. When Jennifer Castle joins him, the waves combine and the tide swells, prepping you for Queen-like vocal stabs that bring this to new levels of acoustic-black-metal-folk-prog. Side Castle flips the script with a delicately plucked minor guitar pattern and soulfully smooth, airy vocals examining the powers above. Sporadic toms fill in the emptiness to give a surprisingly lush start to this solo-turned-strange-duet. Bergh re-enters the fold, echoing CM's questioning of the voice of God. Together, they create an epically surreal musical landscape. Grip Hurr..
Du bain de brume (bleue) de Michael Deane:
(Traduit par Odile Leclerc)
Le Bog Lord et Haunting Pixie reviennent pour ajouter à chacun de leurs contes, mais gentiment, avec de répétitives méditations folklorisées contemplatives baigné de brume (bleue). Side Wyrd trouve Coling Bergh savourant des riffs de solo de guitare qui cascadent de leur centre vers des contes Nordique doucement chantés. Les motifs de guitare médiévale grattée s'assoient en arrière pendant qu'une ligne de basse à quatre notes se tort et se répète. La voix de Bergh vous apporte plus profondément dans une transe, se démenant pour trouver le début et la fin. Quand Jennifer Castle le rejoint, les vagues se combinent et la marée se gonfle, vous préparent pour des coups de couteau de chants comme Queen qui apportent ceci à d'autres niveaux de métal noir de folk progressif acoustique. Side Castle retourne le script avec une suite mineure de guitare délicatement pincée et d'attendrissant, doux et agréable chants examinant les pouvoirs d'en haut. Les sporadiques toms emplissent le vide pour donner un surprenant et riche début à cet anciennement solo-tourné-étrange duo. Bergh revient parmi nous, faisant écho au questionnement de la voix de Dieu de CM. Ensemble, ils créent un épique paysage musicale surréel. À attraper. Hurr.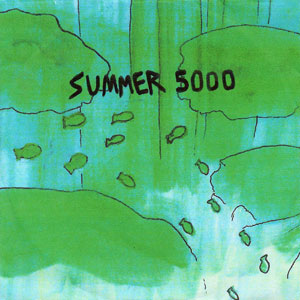 Sean Nicholas Savage
Summer 5000
(Self Released)
Edmonton, AB
From the nostalgic words of Aaron Levin:
Legend has it Sean once performed naked, painted entirely blue to a room full of teens. I say legend because it's so damn fitting. Cementing himself on the CJSR Top 30 for almost 5 months (spending two months at number one), it was no doubt that his perfect DIY pop effort resonated with all; young and old; naked and clothed; 16 year-old high-school thug and 27 year-old burn-out Music Director. The 8-song, 20 minute album was rereleased on Arbutus Records when Sean left the prairies for a life in Montreal. All the songs were recorded by Sean directly to an MP3 recorded using a process I still do not understand. He wrote a lot of songs. A lot. And many of them are great. Many of them.

Des mots nostalgiques d'Aaron Levin:
(Traduit par l'esprit rétro de Maya Keshav)
La légende raconte qu'une fois Sean a joué nu, peint en bleu devant une salle pleine d'ados. Je dis légende parce que c'est lui tout craché. En se cimentant sur le CSJR top 30 pendant presque 5 mois (en restant deux mois en numéro un), il ne fait aucun doute que sa réussite parfaite de DIY pop à touché tout le monde; les jeunes et les vieux; les nus et les vêtus; le voyou du secondaire de 16 ans et le directeur musical has-been de 27 ans. L'album comptant 8 chansons et 20 minutes était ressorti par Arbutus Records quand Sean a quitté les prairies pour une vie à Montréal. Sean a enregistré toutes les chansons directement au format mp3 avec un processus que je comprends pas encore. Il a écrit beaucoup de chansons. Beaucoup. Et de nombreuses sont géniales. De nombreuses.
---