Tag: aaron levin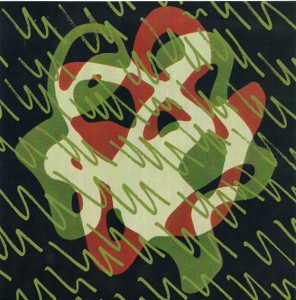 Apollo Ghosts
Night Witch
Vancouver, BC
From the fiefdom blues of Aaron Levin:
One hundred and twenty six seconds of unquantified popular glory; slipstream crossover from piercing 'verbs to jarring hooks of addictive reflection. A glorious clamour of sinusoids congruent to Vancouver's stochastic scene. Entropic forces conjuring dormant creative springs thanks to the Kingfisher Bluez Single-Sided 7″ series. Vancouver DIY. Gr1p.
Du blues fief de Aaron Levin:
(Traduit par le jaillissement créatif de Vincent Rondeau)
Cent vingt-six secondes de gloire populaire non quantifiée, un hybride pointu de réverbération perçante et de secousses mélodiques accrocheuses dont la réflexion peut causer une dépendance. Une grande clameur de sinusoïdes congruents avec la scène stochastique vancouvéroise. Des forces entropiques suscitent un jaillissement créatif latent à l'aide de la série de 7″ à face simple « Vancouver DIY » de Kingfisher Bluez. À sa1sir.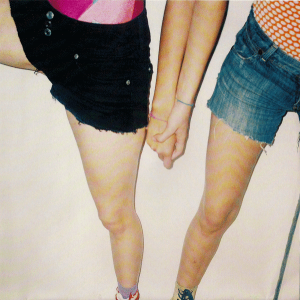 Great Marble
What You Need b/w In The Air
(Self Released)
Toronto, ON
From the faded backside of Aaron Levin:
Within the driving recesses of phased cosmique and isochronous italia resides the hypnotic gnarl of Great Marble. Isomorphic to a free group of Italo Psych-Rock, both "What You Need" and "In The Air" conjure droning free-radicals in a miasma of commanding telepathy; multivariate headscapes within the unified cosmos of fringe. Seven inches of grippable polyvinyl. Shred.
Du derrière pâle d'Aaron Levin:
L'hypnose noueuse de Great Marble fait son nid dans les recoins entraînants des phases cosmiques et de l'isochronie à l'italienne. Isomorphes d'un groupe libre d'italo-psych-rock, "What You Need" et "In the Air" font surgir des radicaux libres monocordes en un miasme de télépathie gouvernante, états d'esprit multivariés dans le cosmos unifié de la marge. Sept pouces de polyvinyle à saisir immédiatement. Shred.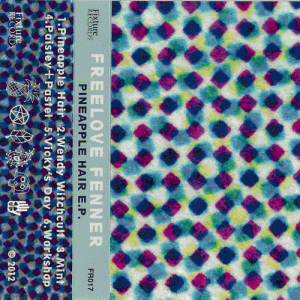 Freelove Fenner
Pineapple Hair E.P.
Montreal, QC
From the nether-mood of Aaron Levin:
Montreal's tropical haze is deepening into a thick, morning dew of bleary-eyed cruise control. Freelove Fenner's treatise on angular beach rock is a colloquy to the interconnectedness of lysergic pop moves; hip-swayed freedom laced with sandy yayo and lisps wet with Carlos Rossi. An album set for the nether-moods of freebased menageries. Grip status: affirmative.
Audio clip: Adobe Flash Player (version 9 or above) is required to play this audio clip. Download the latest version here. You also need to have JavaScript enabled in your browser.
Audio clip: Adobe Flash Player (version 9 or above) is required to play this audio clip. Download the latest version here. You also need to have JavaScript enabled in your browser.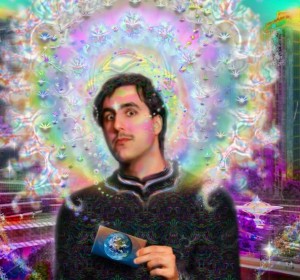 We are proud to announce three new itemera:
1. Non-Profit Status
We are now, officially, a non-profit. Thanks to the hard work of Marie Lef, we've incorporated Wyrd Arts Initiatives, an umbrella organization / shadow-lizard-chud-government that will operate, support, and strong-arm Weird Canada into progressive submission. Go Marie!!
2. French Language Translation
The hours spent running our content through Google Translator are now over… sort of! We have our first, official translator. Vincent Rondeau has been helping us translate current (and older) content. You'll see the "english/francais" tabs on new posts. We're really excited about this. If you have any interest in supporting Vincent's translational efforts, please see http://weirdcanada.com/volunteering. Thanks Vincent!!
(alas, no translator will suffer Levin's schedule of writing said posts at 2am the night before)
3. New Theme
Over the weekend, Jenny Kapichen helped us migrate from our ancient (2008 BC) theme to something more modern. With this new theme in place we'll be launching a few new features that should make the site nice. We might even put Manitoba on the map. Maybe. High-five Jenny!!
(dear Manitoba: we're sorry. we love you.)
Well, er, uh, that's it! Back to musics.
Hearts,
Aaron Levin
Chief Executive Lizard
weird canada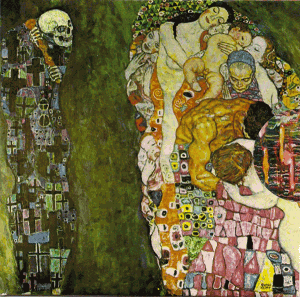 Grime Kings
First View of the New
Belleville, ON

From the dream-inducing corollaries of Aaron Levin:
Gnarly basement moves form this Belleville loner. Stalwart sonic penetrations into dream-inducing corollaries peppered with Gen X vibes for the 2.0 webfed. Inconceivable catch runs concurrent through clamourous permutations of height: rock riffery, piano balladry, proto-rappery, and experimental reppiditry. At the prodigious life-length of 17, Grime Kings unravels new layers of popular shred. Gripfest y2k12.
Audio clip: Adobe Flash Player (version 9 or above) is required to play this audio clip. Download the latest version here. You also need to have JavaScript enabled in your browser.
Audio clip: Adobe Flash Player (version 9 or above) is required to play this audio clip. Download the latest version here. You also need to have JavaScript enabled in your browser.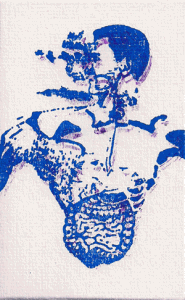 WTCHS
Wet Weapons EP
(Perdu)
Hamilton, ON

Strange sounds upon
strangewinds
emerge from a newly born Steeltown oasis. The strangled snare of gnarled guitars harken upon the nethersteps of Haligonia, but it's the hooded nihilism of WTCHS' droning vocals that yield
unlimited satisfaction
. Hope comes in a multitude of flavour. Hand-stamped package complete with 6-minute tape-only drone-out. Grip sicc widdit.
Audio clip: Adobe Flash Player (version 9 or above) is required to play this audio clip. Download the latest version here. You also need to have JavaScript enabled in your browser.
Audio clip: Adobe Flash Player (version 9 or above) is required to play this audio clip. Download the latest version here. You also need to have JavaScript enabled in your browser.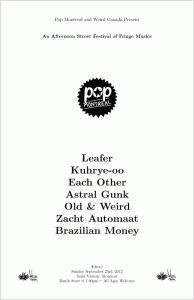 Weird Canada + Pop Montreal
Weird Pop MTL
Montreal, QC

In conjunction with Pop Montreal 2012 and the third annual Journée des bons voisins event, Weird Canada is excited to present a free outdoor show on Sunday, Sept. 23! To celebrate World Car Free Week, the street of Saint Viateur (between Jeanne Mance and Saint Urbain) will transform into a pedestrian zone closed to east-west vehicular traffic from 11 am to 7 pm.
The musical line-up curated by Weird Canada will include the following artists:
Leafer
Kuhrye-oo
Each Other
Astral Gunk
Old & Weird
Zacht Automaat
Brazilian Money
Other activities include Puces Pop taking place simultaneously within St Michael's church, Naada Yoga giving a class in the street (on a bed of sod) from 12 pm to 1:30 pm, bike repair workshops, and more all-ages fun from the YMCA du Parc. Hope to see you there!
# Event Details
– Date: Sunday September 23, 2012
– Location: Saint Viateur (263 Rue Saint Viateur), Montreal, QC
– Time: 1pm – 6pm
– Price: $(free)
– Set Times:
1:00 – Old & Weird
1:45 – Leafer
2:30 – Each Other
3:15 – Kuhrye-oo
4:00 – Zacht Automaat
4:45 – Brazilian Money
5:15 – Astral Gunk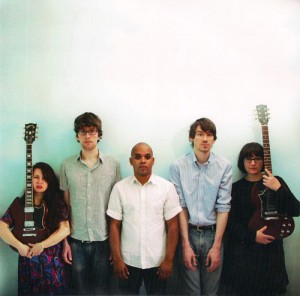 Jay Arner
Bad Friend
(Self Released)
Vancouver, BC

Sometimes it's just the feeling that perseveres. Not the delicate soundscape nor the sparing metaphor; just a pervasive memory lingering; echoes and
ambers
from the fires of pop and catch. "Black Horse" is a rare breed of languid summer burners and
ethereal dissonance
, capturing a bleary, pitch-shifted vision into one of the most enduring songs of the season.
Bad Friend
provides a welcomed balance to "Black Horse"'s minor-key nostalgia with the title track "Bad Friend": a distorted cruise through granular addiction and classic 90s jammery. An unsurprising favorite at the HQ. Grip+++.
Audio clip: Adobe Flash Player (version 9 or above) is required to play this audio clip. Download the latest version here. You also need to have JavaScript enabled in your browser.
Audio clip: Adobe Flash Player (version 9 or above) is required to play this audio clip. Download the latest version here. You also need to have JavaScript enabled in your browser.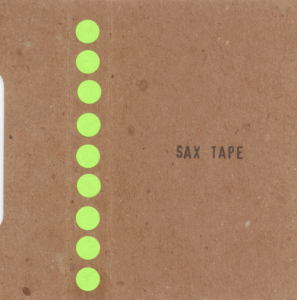 Sax Tape
Sax Tape
Guelph, ON

Iterant, cosmic waves ooze from the golden, looped saxonomy of
Bry Webb
on this fantastic excursion into the rhythmic recesses of magnetic isolation. Emerging from the
beacon
of Canadian rockery,
Sax Tape
is a deep, rhythmic meditation of avant saxophone; a stellar dance through
fantastic landscapes
and psychedelic moods. The experience is utterly rewarding in its polyphonic entirety, encouraging recursive experimentation with results beyond the gnarly. Certified grippage.
Audio clip: Adobe Flash Player (version 9 or above) is required to play this audio clip. Download the latest version here. You also need to have JavaScript enabled in your browser.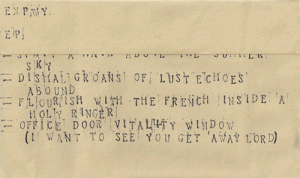 EXPWY
EP
(Self Released)
Montreal, QC

EXPWY's latest offering is a letter-size explosion of bent brazo-pop. With its genesis rooted in the hooked-out "I Love Montreal",
EP
swerves
with euphoric candor and popular relief; melancholic grooves carving synaptic routes for the lounge-laced summery snag while drum machine march ever forward. The fuzz guitars have been replaced with Brazilian nylon genius, but the impact is all
the same
: pure, insatiable pop addiction.
Audio clip: Adobe Flash Player (version 9 or above) is required to play this audio clip. Download the latest version here. You also need to have JavaScript enabled in your browser.
EXPWY – Porthole marriage dance (I love Montreal)
Audio clip: Adobe Flash Player (version 9 or above) is required to play this audio clip. Download the latest version here. You also need to have JavaScript enabled in your browser.
EXPWY – Dismal groans of lust echoes abound
Audio clip: Adobe Flash Player (version 9 or above) is required to play this audio clip. Download the latest version here. You also need to have JavaScript enabled in your browser.
---