Tag: aaron levin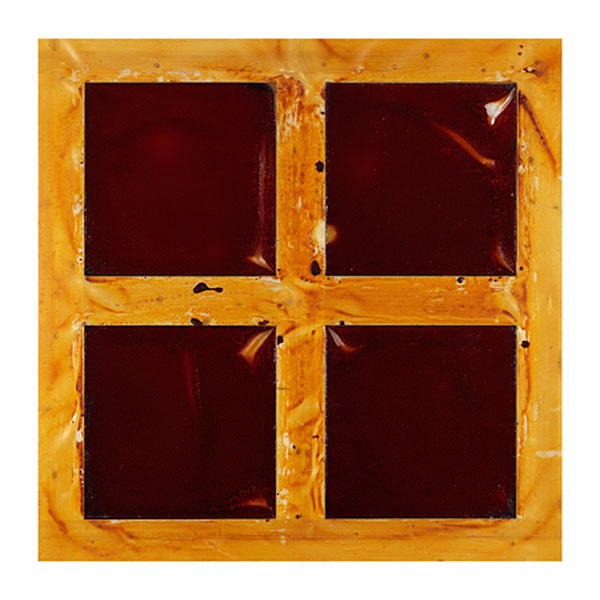 d'Eon
Foxconn / Trios
(Knives)
Montréal, QC
From the rendered mesh of Aaron Levin :
Surfacing tones Hegelian, Foxconn / Trios glides through a MIDIfried dystopia jit-compiled into quantized oblivion. Get lifted by the emotional vanguard as d'Eon explores the ergonomics of labour in an age of continuous data. Catch you in the mesh.
Du réseau transformé Aaron Levin:
(Traduit par la dystopie explosée de Maya Keshav)
En faisant ressortir les tons hégéliens, Foxconn / Trios plane dans une dystopie du genre MIDI explosée qui est compilée à la volée jusqu'à l'inconscience réglée pour atteindre une certaine perfection. Laisse-toi t'envoler par l'avant-garde émouvante alors que d'Eon explore l'ergonomie au travail à l'ère des données continues. À plus tard sur le Web.
d'Eon – Transparency Part III – ii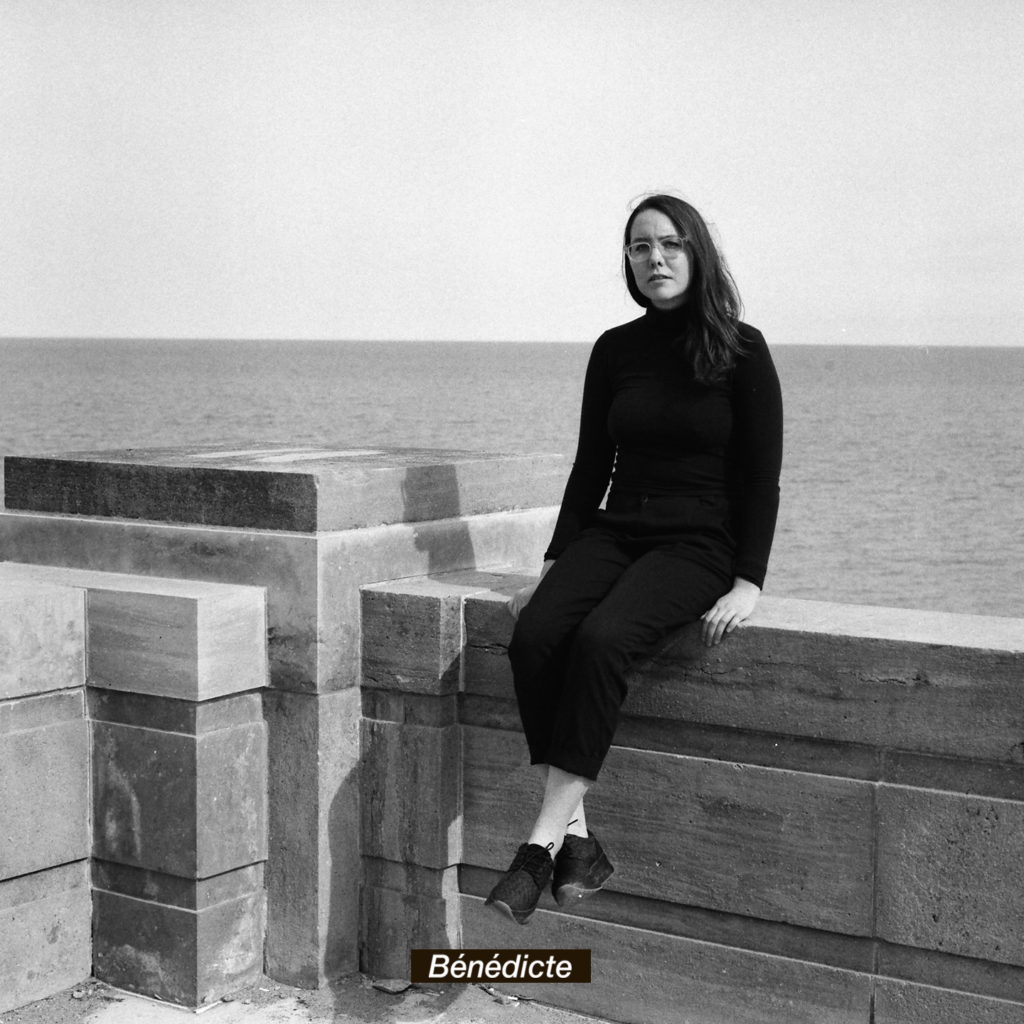 Bénédicte
Bénédicte
(Self-Released)
Toronto, ON
From the Famicon of Aaron Levin:
It's 1993 and your parents just got divorced. You don't really understand why because your entire life is Nintendo and there's no such thing as "divorce lawyers" in Bubble Bobble. But you persevere. Alone. Drifting. The universe is so big you just swim from planet to planet. You jam with some aliens on Mars before napping in the tidal overtures of Jupiter's gravity waves. It's 10,000 years before you realize you're being watched. Every move, thought, and frequency is permeated by The Watcher. The eyes. The gaze. The warrant-less destruction of private sanctity. It's arresting. It's jarring. You hate it. You want out. But how? You are the universe. Your death is the death of everything, all things, even the watcher itself. ¿ƃuᴉɥʇʎuɐ uǝʌǝ sᴉ ʇɐɥʍ ¿puǝ sƃuos ʇǝᴉnb ǝɥʇ op ǝɹǝɥʍ
Bénédicte's new EP, produced/performed entirely by Maxime Gordon, will be released on the 8th of September, grip it at their SoundCloud here.
Du Famicon d'Aaron Levin:
(Traduit par le Bubble Bobble d'Odile Leclerc)
C'est 1993 et tes parents viennent juste de divorcés. Tu ne comprends pas vraiment pourquoi parce que ta vie entière est le Nintendo et qu'il n'y a pas de chose comme des « avocats de divorce » dans Bubble Bobble. Mais tu persévères. Seul. Dérivant. L'univers est tellement grand que tu nages simplement de planète en planète. Tu jam avec des extraterrestres sur Mars avant de faire une sieste dans le raz-de-marée des ouvertures de la gravité de Jupiter. Ça prend 10 000 ans avant que tu réalises que tu es surveillé. Chaque mouvement, pensée et fréquence est filtré par les Observateurs. Les yeux. Le regard. La destruction sans garantie de la sainteté privée. C'est frappant. C'est choquant. Tu détestes ça. Tu veux t'en aller, mais comment? Tu es l'univers. Ta mort est la mort de tout, de toutes les choses, même des l'observateur lui-même. ¿ɐç ʇnoʇ uoçɐɟ ǝʇnoʇ ǝp ʇsǝ'ɔ ǝnb ǝɔ-ʇsǝ'no ¿sǝllǝ-ʇuǝssᴉuᴉɟ sǝsnǝᴉɔuǝlᴉs suosuɐɥɔ sǝl ùo
Le nouvel EP de Bénédicte, produit/réalisé entièrement par Maxime Gordon, sera publié le 8 Septembre, la saisir à leur SoundCloud ici.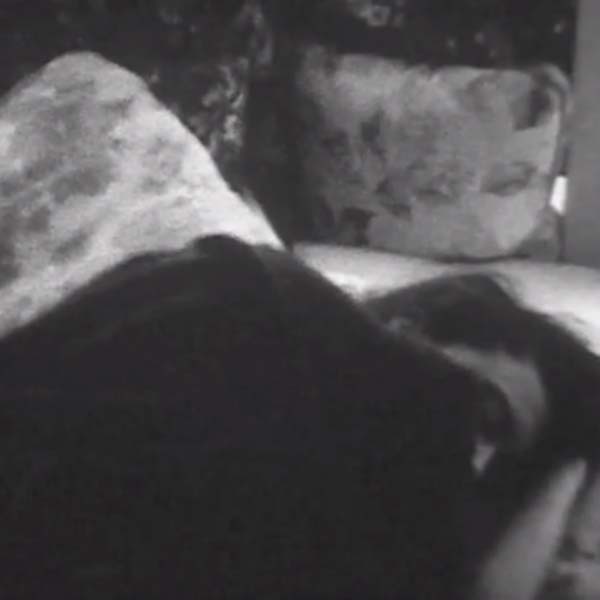 From the mellowed rhythm of Marie Leblanc Flanagan and Aaron Levin:
Been holding us underwater, ears full and throbbing. Through the concrete water beads, faded on horizons grey. Gravid vox taming drum machines unquantized. We submit.
Des rythmes moelleux de Marie Leblanc Flanagan et Aaron Levin:
(Traduit indolemment par Jessica Grenier)
Nous sommes maintenus sous l'eau, les oreilles pleines, lancinantes. Un pâle horizon gris, perçu à travers des billes d'eau bétonnée. Une voix pleine apprivoisant une boîte à rythmes inquantifiée. Nous sommes vaincus.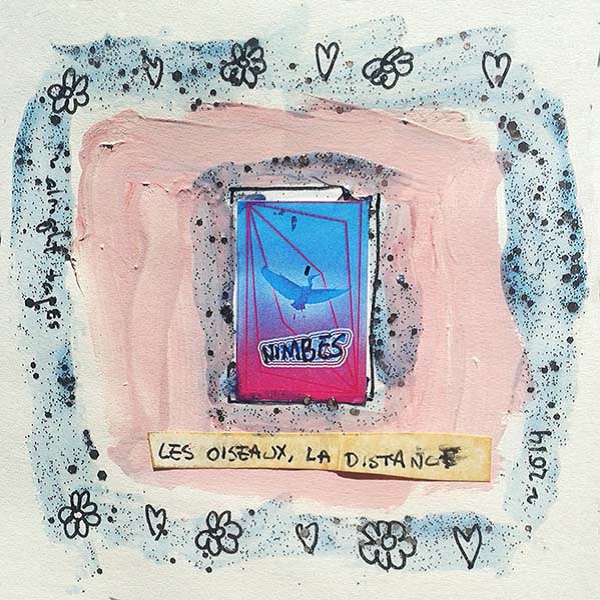 Nimbes
Les Oiseaux, La Distance
Québec, QC
From the sprawling paralysis of Aaron Levin:
Les Oiseaux, La Distance is a sprawling guitar-pop floater from the shoegaze vortex of Québec. Nimbes' reverbed-soaked bellowings emerge from the dissonant moments before choice, abandonment, and paralysis. Les Oiseaux, La Distance's magnetic tape will render all hopeless, buried below warm blankets of minor-key deliverance.
Depuis la paralysie tentaculaire d'Aaron Levin:
(Des nuages hésitants de Flora Hammond)
Les Oiseaux, La Distance est un corps flottant tentaculaire en provenance du vortex shoegaze de Québec. Les échos des mugissements humides créés par Nimbes émergent de l'instant précédant le choix, l'abandon et la paralysie. Les Oiseaux, La Distance annihilera tous vos espoirs. Votre seul désir, enfin, sera de vous enfouir sous de chaudes couvertures aux tonalités mineures de délivrance.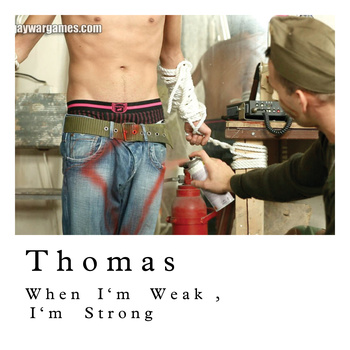 THOMAS
When I'm Weak, I'm Strong
(Love Nation)
Toronto, ON
From the lifted mellow of Aaron Levin:
Moved through space by permutations of silence and groove, THOMAS' first utterance in prime years resounds within receptors serotonin. Disrupting the brooding continuum of minor-key reverence, When I'm Weak, I'm Strong soars through lifted new-jack euphoria into the commanding heights of nirvanic dance. An offering worthy of clurb deities and future Desposyni. Grip.
De la détente transcendante d'Aaron Levin:
(Traduit par l'exaltation rationnelle de Jessica Grenier)
La première exclamation de THOMAS – en années tripartites – résonne dans la sérotonine des récepteurs en cheminant à travers l'espace par permutation de silence et de rythme. Troublant le sombre continuum de la vénération du ton mineur, When I'm Weak, I'm Strong monte en flèche depuis l'euphorie du new-jack transcendant jusqu'aux hauteurs du dance nirvanique. Une offrande digne des divinités de clurbs ou de descendance davidique. Agrippez-vous.

THOMAS – So Many Dreams About You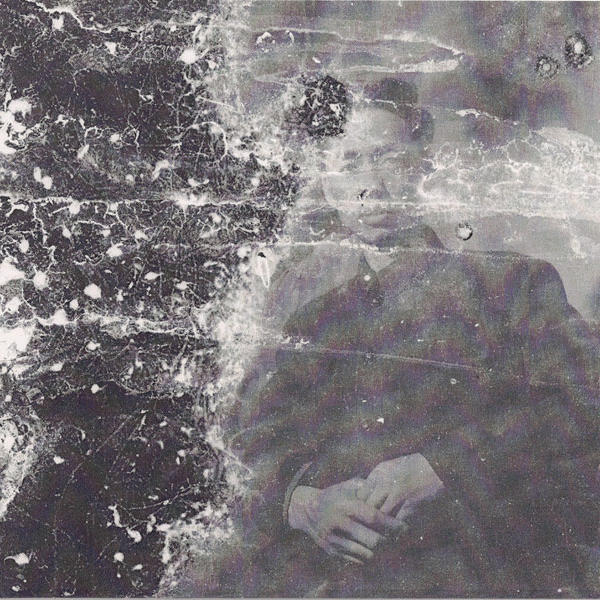 Hot & Cold // Skip Skip Ben Ben
Split
Toronto, ON // Taiwan
From the null-state of Aaron Levin:
Beneath the fragments of smoke and the incandescent newsprint of Hot & Cold's latest burnt offering lingers the deep, unfettered alienation of statism. Glamorous synthesizers coalesce around rolling bass riffage while the clamour of monotonous farewells ring within. Cough cool.
De l'état nul d' Aaron Levin:
(Traduit par Jessica Grenier)
L'aliénation de l'étatisme, lourde et sans entraves, persiste sous les volutes de fumée et le papier journal incandescent des dernières offrandes calcinées de Hot & Cold. Des synthétiseurs glamours s'unissent à une série de riffs roulants de basse pendant que résonne un tumulte d'au revoir monotones. Tousse cool .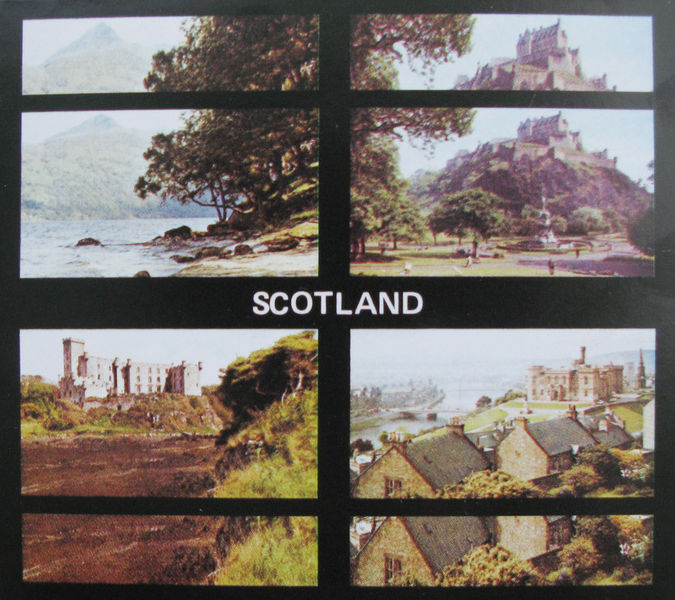 Ghost Cousin
Scotland
(Old Ugly)
Edmonton, AB
From the soft magistrate of Aaron Levin:
Restraint and reservation yield nary feast nor fury. For within the cold heart of planning resides a tempered subtlety lost upon ears distracted. Wavering sinusoids recursing over enameled timbres, tethered harmonies, and beleaguered fragility; nuances opiate and sincerity methadone. Lul'd into straynge addiction by waves from softer horizons.
Du doux magistrat d'Aaron Levin:
(Traduit en solidarité par Nadine Tkatchevskaia)
La retenue et la réserve ne produisent ni festin ni fureur, puisque dans le coeur froid de la planification se trouve une subtilité mesurée perdue aux oreilles distraites. Des ondes sinusoïdales se répétant sur des timbres émaillés, des harmonies tenues en laisse et une fragilité assiégée; nuances opiacées et sincérité méthadonique. Dépendance étrange que nous procurent par vagues des horizons plus doux.

Ghost Cousin – Breakfast and Tea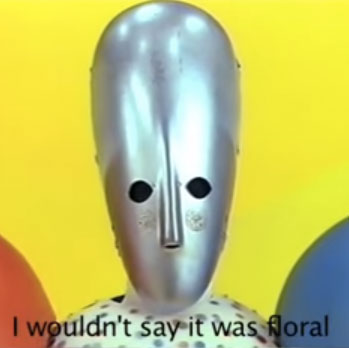 Tasseomancy
"Reality"
(Edited by Sari Lightman and Neil Corcoran)
Toronto, ON
From the lizard visions of Aaron Levin:
Deep within the labyrinths of memory resides a dilapidated collage; dreams fragmented by reality. When we fall asleep, these shards manifest.
Des visions reptiliennes d'Aaron Levin:
(Traduit en période de mue par Nicolas Coutlée)
Au cœur des dédales de la mémoire repose un collage en ruine, rêves fragmentés par la réalité. Lorsque tous sont endormis, les tessons prennent vie.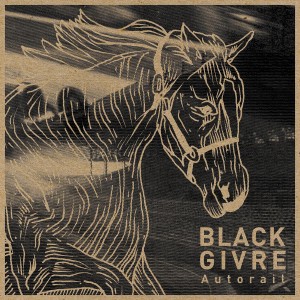 Black Givre
Autorail
Montréal, QC
From the turing completion of Aaron Levin:
Autorail explodes with revolutionary annihilation; wrenching, quantized assaults into drumadelic nihilism. Judgement Day 2033. Drum machines self-aware with percussive impunity. 909mm shell casings strangling the sanctity of rhythm. Endurance is not an option. Black Givre have won; the aural desolation of their pragma viral within humanity's neural gripwork.
De la Turing-complétude d' Aaron Levin:
(Traduit par les neurones artificiels de Hugo Hyart)
Annihilation révolutionnaire, Autorail explose, déchire en une série d'assauts quantifiés jusqu'au nihilisme rythmadélique le plus complet. 2033, le Jugement dernier. Des boîtes à rythmes intelligentes qui jouissent d'une impunité percussive. Des cartouches de 909mm qui étranglent la sainteté du rythme. Toute résistance est futile. Black Givre a gagné; la désolation auditive de son pragma contamine de l'intérieur le réseau neuromimétique de l'humanité-collectrice.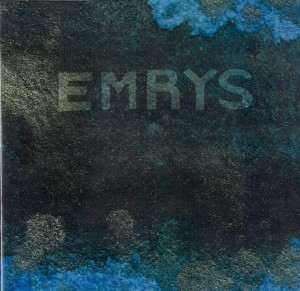 From the parasomnia of Aaron Levin:
Another cryptic dispatch from the dungeonground of Haunted Clockwork. Churning, outer-terrestrial sinusoids yield to surreal séances, while our collective de-tuning undulates beneath. The hive-mind's nirvanic irrelevance gurgles within the synth swaths tracing visions of a new world. The grip is out there.
De la parasomnie d'Aaron Levin:
(Traduit au son de la musique de X-Files par Andréanne Dion)
Une autre dépêche énigmatique venue du donjon souterrain d'Haunted Clockwork. Les ondes sinusoïdales agitées de l'au-delà cèdent aux séances surréalistes, pendant que notre dérèglement collectif ondule en dessous. L'insignifiance nirvanique de l'intelligence collective gargouille à l'intérieur des morceaux synth qui calquent les visions d'un monde nouveau. L'emprise est aux frontières du réel.
---