Tag: 2011 wrap-up
Since our great birthing in the spring of 2009, we have never bestowed upon the masses a curated year in review. We have our philosophical reasons (read: laziness), but 2011 was a special year and we're hoping that 2012 will bring more change and triumph. In line with our continuous transfiguration, we would like to present a 2011 summary (of sorts). So, please, dig in. We hope you enjoy and can't wait to share the mountains of boon scattered across our northernly paradise.
PS – Thanks to all our lovely writers for their hard work submitting all these beautiful trinkets of 2011's glory. Additionally, my humble thanks to Jesse Locke for compiling everything and to Myke Atkinson for his layout advice.
Hearts,
Aaron Levin
Weird Canada
http://weirdcanada.com/
2011 Albums We Missed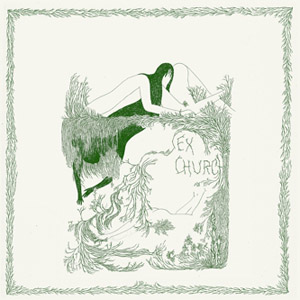 This was probably my fault. I'll review it!

Paul Lawton
More 2011 Albums We Missed:
Music From 2011 We Wished Was Released Physically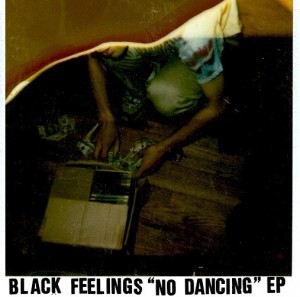 No Dancing
Gabriel Jasmin
Other non-physical digitalia:
New Births Of 2011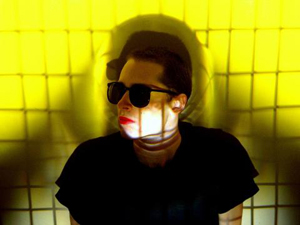 Demos

Got the demos last summer and they knocked me on my ass!

Paul Lawton
Other newborns from the two-oh-one-one:
2011's Most Memorable Album Cover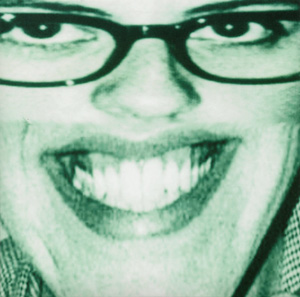 Bedroom Eyes b/w Rumors

This thing gives me nightmares. Unanimously hideous.

Aaron Levin
Other (hopefully not-so-garish) album covers:
2011's Most Elaborate Packaging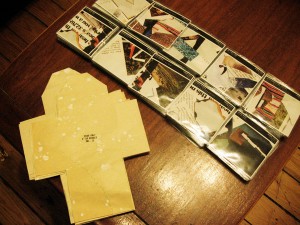 More curiously packaged goodness:
2011's Most Surprising Releases, Events And Ephemera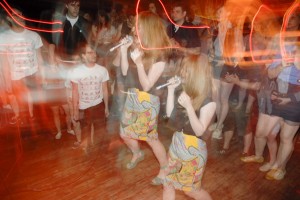 Turning Wyrd MTL from a drunken idea into a reality!

Gabriel Jasmin
Other great minutiae of 2011:
2011 Release From The Most Obscure Location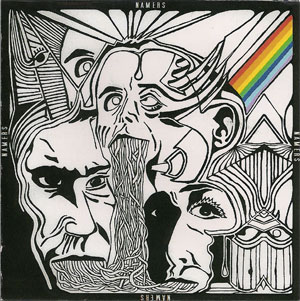 Namers

Grand Prairie, AB!

Mike Deane
Sutton, QC: Les Nitrates de Madame Mimieux – Rien n'est moins grave (Benoit Poirier)
Churchill, MB: A message from Taylor Burgess: "Hey, polar bear occultists from Churchill, get in touch with me already!" (Taylor Burgess)
Winnipeg, MB: Microdot – Lamps Not Amps (Paul Lawton)


It used to be that Winnipeg was THE Canadian music scene, but it's been pretty quiet over the last decade or so, and thus fairly obscure. Thankfully, The core group of musicians making up Microdot/Atomic Don and the Black Sunrise/Angry Dragons/This Hisses etc. will change that soon if releases like Lamps Not Amps have anything to say about it.
2011's Favourite New Genre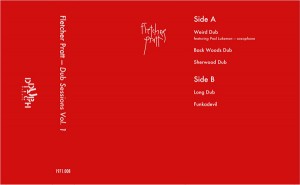 Fletcher Pratt – Dub Sessions Vol. 1
Taylor Burgess
2011's Most Stoned Dudes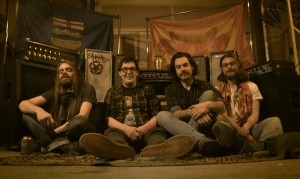 They don't call it "Krang Baked" for nothing! (Editor's Note: I've never heard anyone call anything "Krang Baked")

Paul Lawton
Other stoners of note:
2011's Geographical Hotbed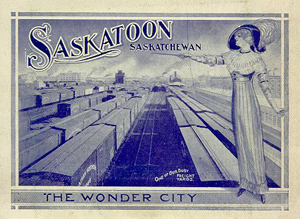 This place is gonna blow up in 2012.

Paul Lawton
Other geographs of note:
Lethbridge, AB (Mike Deane)


Still!

Toronto, ON (Jesse Locke)


Ha ha ha ha, no, seriously.

Saskatchewan (Taylor Burgess)
Halifax, NS (Benoit Poirier)
Halifax, NS / Truro, NS (Alison Lang)
London, ON (Pam Haasen)
The Internet (Gabriel Jasmin)
2011's Most Face-Melting Video
Femminielli – "Atlantida" – (Simon Frank)
2011's Softest Bands Not Related To THOMAS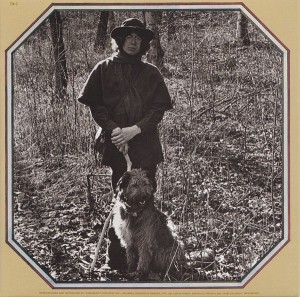 Bruce Cockburn
Bruce Cockburn

Editor's note: although not from 2011, Jesse Locke was gifted this album of soft-psych explorations (from me) for all his hard work as Managing Editor of 2011. For all the doubters and haters out there, this mystic-dog funkyness will be coming to a Departures near you, soon!

Jesse Locke & Aaron Levin
Other softness:
"The only soft I listened to is THOMAS. All others need not apply." (Mike Deane)
Softcore, obvs. (Taylor Burgess)
Lab Coast (Jean Sebastien Audet)
"Gross." (Paul Lawton)
Headaches (Pam Haasen)


Well, I guess that's arguable, but we like the softest moments of Land-o!

"All soft leads to THOMAS." (Aaron Levin)
Jennifer Castle (Gabriel Jasmin)
2011's Youngest Bieber-Not-Bieber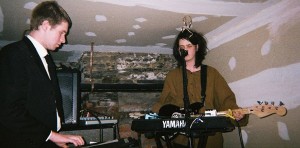 Eternal cutie.

Alison Lang
Other non-Biebs:
---