Tag: 12″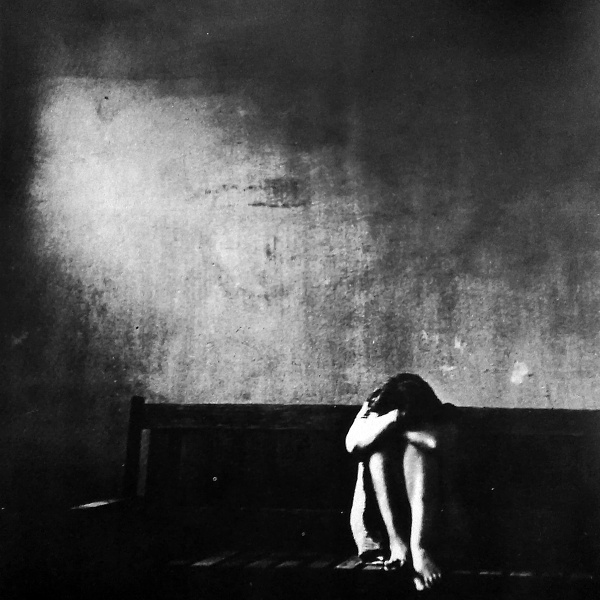 The debut album from Torontonian black metal wizards Thantifaxath is as easily digested as a near-death experience.
Thantifaxath
Sacred White Noise
Toronto, ON
From the eternal void of Griffin Martell:
The debut album from Torontonian black metal wizards Thantifaxath is as easily digested as a near-death experience. With every depraved howl and rhythmic contortion, the anonymous three-piece hurl the listener headlong towards eternity's void. As the paralyzing sense of one's finitude looms ever-larger, the Dark Mother rears her head, beckoning with a bloody tongue. What follows is a searing blur of rapturous agony. Now left bodiless and forlorn, the soul seeks refuge in an ocean of wisdom left to dry up long ago. This is the culmination of every nervous glance, every humiliation, every trial of humanity. Perhaps it is not a fear of the end that perpetuates our anxieties but a fear that the end will not come soon enough.
Du néant éternel de Griffin Martell:
(Traduit par les limbes volubiles de Louis-Félix Pellerin)
Thantifaxath, le premier album des magiciens black-metalleux torontois, est aussi agréable pour l'estomac que de frôler la mort. Avec chaque hurlement dépravé et chaque contorsion rythmique, ce trio anonyme projette l'auditeur tête première vers le néant de l'éternité. Alors que cette paralysante réalisation que la fin est imminente devient de plus en plus palpable, la Mère Sombre fait son entrée et séduit de sa langue ensanglantée. S'ensuit un flash brûlant d'exquise agonie. Laissée sans joie ni enveloppe corporelle, l'âme se réfugie dans un océan de sagesse asséché depuis longtemps. Ceci est la culmination de chaque regard nerveux, chaque humiliation, chaque épreuve à laquelle on a dû faire face. Peut-être que ce n'est pas une peur de la fin qui perpétue nos anxiétés, mais bien la peur que celle-ci ne vienne pas assez vite.
Thantifaxath – Gasping in Darkness
Thantifaxath – The Bright White Nothing at the End of the Tunnel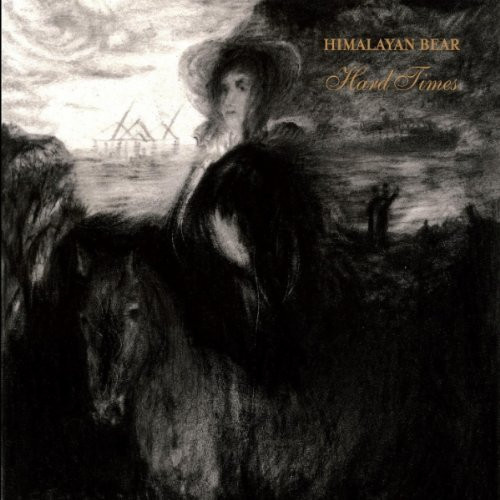 Himalayan Bear
Hard Times
Victoria, BC
From the hibernation stockpile of Johnnie Regalado:
The Himalayan Bear is the way west coast version of the Yeti, except this beast is more like a moseying minstrel. One you might find slinging beers or strumming guitars inside Victoria's Tavern of the Damned. One you've seen alongside the likes of other Victoria music heroes. On wax, Hard Times unspools like a grand tapestry. These songs strike a lingering loneliness that can only be understood through the crashing crescendos.
Des réserves d'hibernation de Johnnie Regalado:
(Traduit par la patte d'ours de Geneviève Simard)
L'ours de l'Himalaya est la version côte ouest du Yeti, sauf que cette bête fait davantage penser à un troubadour flâneur. Un de ceux que vous pourriez trouver à Victoria, dans la Tavern of the Damned, en train d'enfiler des bières ou de gratter sa guitare. Un de ceux que vous avez vus graviter aux côtés d'autres héros de la scène musicale de Victoria. Sur disque, Hard Times se déroule comme une imposante tapisserie. Les chansons assènent une solitude persistante qui ne peut être comprise que par le truchement des crescendo qui se fracassent.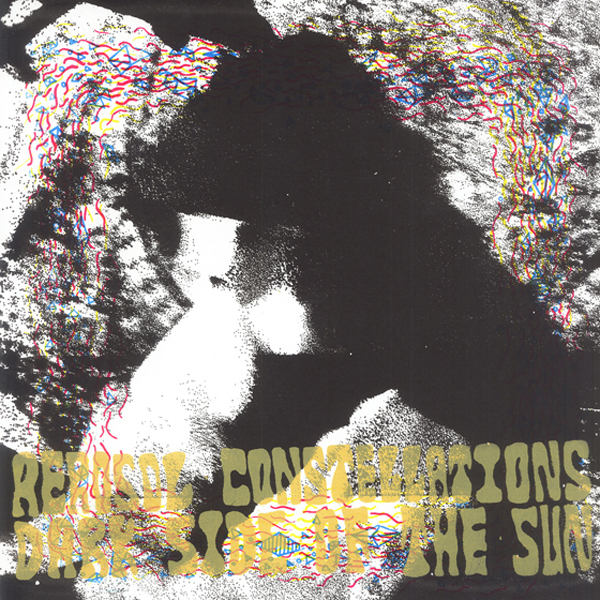 Aerosol Constellations
Dark Side of the Sun
Vancouver, BC
From the individual perceptions of Mark Streeter:
Part sculptors, part channelers, Bill Batt and Jeremy Van Wyck of Aerosol Constellations are capable of transforming the surrounding environment with just a few knob twists and harmonic scrapes. It's no small feat that this record effectively documents the sense of presence they create live. Play it repeatedly and hear it again for the first time, over and over. Play it at a party and suddenly everyone's together and alone all at once, staring into the threshold of shared consciousness and individual perception. Ships in the night tied together by a chain being dragged by the wind.
Des perceptions individuelles de Mark Streeter:
(Traduit en direct par Julie Forget)
Moitié sculpteurs, moitié channelers, Bill Batt et Jeremy Van Wyck d'Aerosol Constellations sont capables de transformer l'environnement qui les entoure en tournant simplement quelques boutons et en harmonisant quelques grattements. Le fait que cet album rende réellement la présence qu'ils manifestent dans leurs prestations live est tout un exploit. Jouez-le à répétition et entendez-le encore pour la première fois, encore et encore. Jouez-le pendant une fête et tout à coup, tout le monde est ensemble et seul en même temps, fixant le seuil de la conscience partagée et de la perception individuelle. Des bateaux dans la nuit liés par une chaîne, poussés par le vent.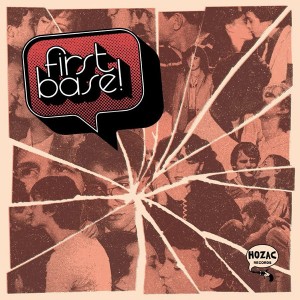 First Base
First Base
(HoZac)
Toronto, ON
From the broke mind of Joel French:
Twelve perfect bittersweet pop songs to get you ready for the summer and wish you were making out. First Base's debut on Chicago-based HoZac Records is laced with hooks, charm and sing-alongs. These tunes will worm their way into your ears' brain, throw up a cot and tell you to chill out and have a time. Don't let them down this summer — pick up a copy on gold vinyl!
De l'esprit brisé de Joel French:
(Traduit par Jacinthe Laplante)
Douze chansons pop, douces-amères, parfaites pour vous donner envie que ce soit l'été et d'être en train d'embrasser quelqu'un. Le premier album de First Base sur HoZac Records installé à Chicago vous accroche, vous charme et vous invite à chanter. Ces chansons se transformeront en vers d'oreille, déposeront leurs valises et vous diront de relaxer et de prendre une pause. Ne les laissez pas tomber cet été : achetez-en une copie en vinyle or!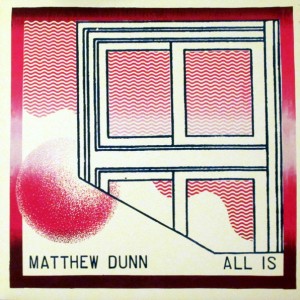 Matthew Dunn
All Is
(Cosmic Range)
Toronto, ON
From the moon gardens of Jesse Locke:
Doc Dunn flings open the shutters of perception on this vinyl-only expedition into the inner cosmos. Switched on to heliocentric frequencies, these home-recorded heatwaves were laid down Portastudio style as the blueprint for future flights in a group incarnation, yet stand alone as a soothing and spellbinding trip. Side A starts off with a series of soft-focus sketches varying in degrees of abstraction, but the pair of longer pieces on the flip is where it really lifts off. The 11-minute "All Is And Ever Will Be" hovers on a hazy organ drone with muted splatter-clatter skimming below the surface like a one-man Flower-Corsano Duo. Closer "Earth House" is the coolest pool of equanimity, layering echoed keys with electronic squelch and a headbobbing rhythm to bring the journey back to Satchidananda.
Des jardins lunaires de Jesse Locke:
(Traduit par la fréquence héliocentrique de Vincent Rondeau)
Doc Dunn ouvre grand les volets de la perception avec ce parcours du cosmos intérieur, disponible exclusivement sur vinyle. Ces vagues de chaleur sonores, réglées sur des fréquences héliocentriques et enregistrées maison à la Portastudio, constituent autant un modèle pour des explorations de groupe futures qu'un voyage en soi, à la fois envoûtant et apaisant. La face A présente une série de vignettes floues à degré d'abstraction variable, mais les deux longues pièces du verso décollent pour de bon. Sur « All Is and Ever Will Be », qui dure 11 minutes, la vibration d'un orgue vaporeux est troublée par le fracas d'une batterie sauvage, évoquant une fusion en un seul être du duo Flower-Corsano. La finale, « Earth House » est un lac frais d'équanimité aux sédiments de claviers réverbérés, de giclements électroniques et de rythmes entraînants qui vous ramènent vers le Satchidananda.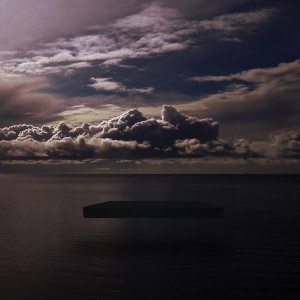 Black Walls
Communion
Toronto, ON
From the PTSD march of Jesse Locke:
Arising from the Paleolithic mist, one-man monolith Ken Reaume (a.k.a. Black Walls) obscures all hints of sunshine and big spins with his latest saga of overcast elegies. This funereal march floats above fields of headstones, stretching blackened tone poems to the point of oblivion. Strong contender for cover art of the year, and Liz Harris-level heartrend.
Du cortège de SSPT de Jesse Locke:
(Traduit dans l'ataraxie par Benoit Arcand)
Émergeant du brouillard paléolithique, l'homme-monolithe Ken Reaume (alias Black Walls) annihile toute possibilité d'ensoleillement ou de big spins avec sa dernière épopée d'oppressantes élégies. Cette marche funèbre plane sur un champ de stèles, étalant ses poèmes enténébrés jusqu'à l'amnésie. Prétendant sérieux au titre de pochette de l'année et porteur d'un accablement digne de Liz Harris.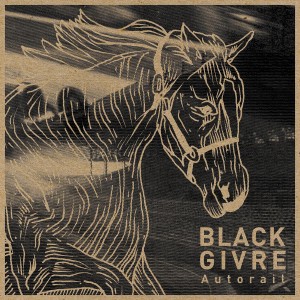 Black Givre
Autorail
Montréal, QC
From the turing completion of Aaron Levin:
Autorail explodes with revolutionary annihilation; wrenching, quantized assaults into drumadelic nihilism. Judgement Day 2033. Drum machines self-aware with percussive impunity. 909mm shell casings strangling the sanctity of rhythm. Endurance is not an option. Black Givre have won; the aural desolation of their pragma viral within humanity's neural gripwork.
De la Turing-complétude d' Aaron Levin:
(Traduit par les neurones artificiels de Hugo Hyart)
Annihilation révolutionnaire, Autorail explose, déchire en une série d'assauts quantifiés jusqu'au nihilisme rythmadélique le plus complet. 2033, le Jugement dernier. Des boîtes à rythmes intelligentes qui jouissent d'une impunité percussive. Des cartouches de 909mm qui étranglent la sainteté du rythme. Toute résistance est futile. Black Givre a gagné; la désolation auditive de son pragma contamine de l'intérieur le réseau neuromimétique de l'humanité-collectrice.
The New Values
The New Values
(Self Released)
Vancouver, BC
From the noizy scuzz of Matty Jeronimo:
The New Values' self-titled LP opens with a crash, like a beat up hot rod skidding to a stop on the neighbours' lawn. The nervous mania of the class of 2013 makes fast friends with the relentless power chords of classic Stooges sped up to breakneck pace while the ghost of Malcolm Owen lingers in the corner. Smoke is pouring out of the car. It could explode at any moment. The pace is ever-shifting without letting up, lingering for a minute on noizy scuzz before deftly switching to tight Televisionesque rhythm. The driver stumbles out of the car, wild-eyed and coughing. Fifteen minutes later, you're sitting in your quiet living room wondering what happened.
De la crasse bruyante de Matty Jeronimo:
(Traduit par la vitesse vertigineuse de Hugo Hyart-Dauvergne)
Le disque LP éponyme des New Values s'ouvre avec fracas, comme une hot rod cabossée dérapant sur le gazon des voisins. La manie nerveuse de la classe de 2013 s'acoquine rapidement avec les accords de puissance entêtés classiques des Stooges accélérés à une cadence folle, alors que le fantôme de Malcolm Owen lambine dans un coin. De la fumée se déverse de la voiture. Ça pourrait exploser à tout moment. Le rythme est en constante évolution sans s'adoucir, s'attardant une minute sur une crasse bruyante avant de passer habilement à un rythme Televisionesque. Le conducteur s'extirpe en titubant de la voiture, les yeux fous et toussant. Quinze minutes plus tard, vous vous retrouvez assis dans votre salon au calme et vous vous demandez ce qui s'est passé.
The New Values – Straight Line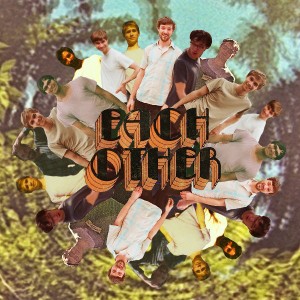 Each Other
Being Elastic
Montréal, QC
From the exploding elastic inevitable of Kevin Stebner:
These boys have been pumping out the jams for years with near unrivaled pedigree, and are now off on a tangent of Beatlesisms warring with Womenisms. Monotone harmonies reverberate atop plucky guitar lines and cracked cymbal, tambo-heavy percussion. Each Other hold sway over the mountains of kids mining the past. You can take the boys outta Halifax, but you can't stop them from pop exploding.
De l'inévitable explosion élastique de Kevin Stebner:
(Traduit par l'onomatopée percussive de Catherine Debard)
Durant des années, ces garçons ont jammé leur son avec un pedigree presque sans rival. Aujourd'hui, ils entament une bataille sonore entre Beatlesisme et Womenisme. Des harmonies monotones réverbèrent sur de courageuses mélodies de guitares, cymbales craquées et percussions lourdement tambourinées. Each Other ont de l'emprise sur la montagne de gamins qui déterrent le passé. Vous pouvez sortir ces types d'Halifax, mais ne pourrez les empêcher d'exploser dans la pop.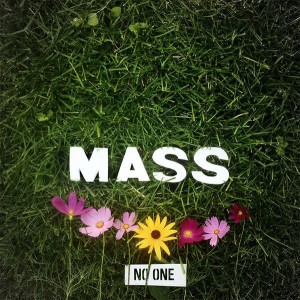 Mass
No One
(Self Released)
Toronto, ON
From the white-belted past of Mark Teo:
Mass's liturgy exists in a universe where post-grunge doesn't sound like, well, whatever it is that followed grunge. Incubated in Ottawa's post-hardcore netherworld—they boast Roads to Shiloh, Robot Kill City and Van Johnson alum—but formed in Toronto, it's clear Mass isn't buried inside their Bytown roots. Rather, these AmReptilians churn out frenetic noise that'd feel at home on Hand Drawn Dracula's Milkin' It comp. No One slithers through slimy apathetic couch-surfers ("Drugs"), overdriven fretboard freakouts ("Little Town"), and elastic post-hardcore that flashes hints of a white-belted past ("King of Fun"). While it's not the crushing stuff you'd expect from their moniker, Mass's missals are worth revisiting. And not just on Sundays.
Du passé ceinture blanche de Mark Teo:
(Traduit par les touches de Julie Forget)
La liturgie de Mass existe dans un univers où le post-grunge ne sonne pas comme, disons, peu importe ce qui a suivi le grunge. Couvé dans les enfers post-hardcore d'Ottawa — il vante les anciens Roads to Shiloh, Robot Kill City et Van Johnson — mais formé à Toronto, Mass n'est clairement pas enterré sous ses racines de Bytown. Au contraire, ces AmReptilians produisent un son frénétique qui nous ferait sentir à la maison sur la compilation Milkin' It de Hand Drawn Dracula. No One glisse à travers de vaseux couch surfers apathiques (« Drugs »), des manches de guitares surmenées (« Little Town ») et un post-hardcore élastique qui jette des touches d'un passé ceinture blanche (« King of Fun »). Bien que ce ne soit pas ce que vous attendez de son surnom, Mass propose des missels qui valent la peine d'être revisités. Et pas seulement les dimanches.
---