En revenant sur 2013, il est difficile de croire tout ce qu'on a réussi à couvrir en une année. Or grâce aux tractations secrètes menées par notre organisation reptilienne de l'ombre ainsi qu'au travail incroyable des Wyrdiens partout au pays, ce projet chambranlant, amorcé il y a presque cinq ans, devient peu à peu une machine bien huilée. Un grand nombre de nouvelles initiatives ont vu le jour au cours des douze derniers mois, qu'il s'agisse de notre contenu entièrement bilingue, du lancement de nos
nouvelles sections
, d'un
balado
, du
All Toronto's Parties
ou de la Wyrd Distro qui sera prochainement lancée. Afin de célébrer cette année importante, voici notre rétrospective annuelle.
Ce que nous avons manqué
Les albums numériques qui méritaient une sortie physique
Le visuel le plus mémorable
Les plus grosses surprises
Offrandes musicales des lieux les plus obscurs
Les plus prolifiques
Les plus défoncés
Les vidéos les plus abrasifs
Les plus tendres des tendres
Les plus durs des durs
Pépinières d'artistes les plus fertiles
Le flot le plus poétique
Les phrases les plus absurdes
Les textes les plus difficiles à traduire
Mention d'honneur pour l'ensemble de l'oeuvre
Les pires moments de conspiration reptilienne
Meilleure expérience de bodysurfing / spectacle
Meilleur blogue (en relation avec Fisherman's Friends ou autres)
Rééditions et vieux albums préférés
L'outsider le plus lointain / La ou le plus bizarre des bizarres
<<< ~~~ étendre ~~~ >>>
Ce que nous avons manqué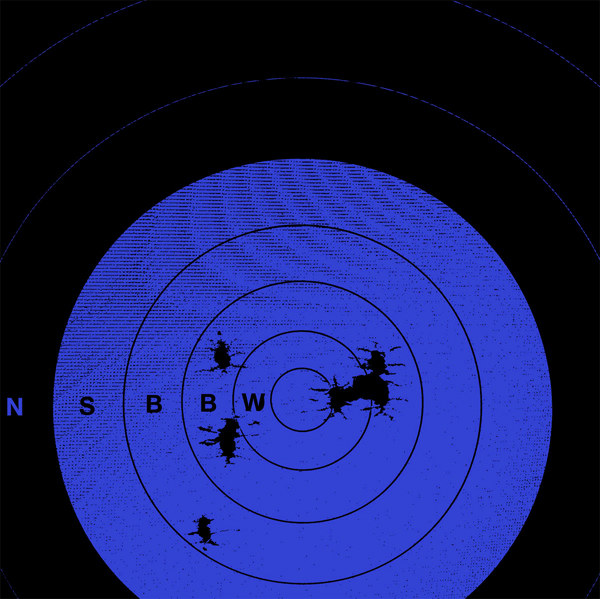 Nihilist Spasm Band - Breaking Wind
Alors qu'ils fêteront bientôt leur 50e anniversaire d'existence à London en Ontario, ces novateurs négligés (et, sans doute, fondateurs) de l'improvisation noise moderne et de l'anti-composition ont sorti un autre album ignoré (comme à l'habitude), pressé par une étiquette tout aussi obscure et culte, soit Rekem Records d'Athènes en Grèce. Et pendant que vous y êtes, mettez la main sur Nothing Is Forever, sorti sur vinyle l'année dernière sur notre étiquette nationale Wintage Records & Tapes. Kevin Hainey
Phèdre - Golden Age (Daps Records)
Excellent second album de cette sous-division du groupe Hooded Fang de Toronto. Daniel Romano - [11 Great Mosey Originals] (You've Changed) Une rare collection d'excellentes chansons « surtout-pas-country ». Johnny Regalado
Jams de pop-glandeuse zéro-fi en provenance d'Halifax. Au sommet de ma pile « à écrire ». Jesse Locke
De la musique pour les promenades nocturnes sur les voies ferrées d'Inglewood. Sander Cohen
Meilleur groupe en Amérique du Nord. Point final. Alex Moskos
je suppose, et beaucoup d'autres trucs, mais on fait de notre mieux, n'est-ce pas? Hugo Hyart
Électro gothique sorti sur Dub Ditch Picnic à la fin de l'année dernière. Taylor Burgess
I was supposed to write about this. I messed up. Coming soon! Aaron Levin
Girls Rock Camp Toronto 2013 Comp (James Lindsay)
Bobby Draino - Brain Drain 12" (Will Anderson)
Lunch Lady / Shearing Pinx split tape (Will Anderson)
Underpass - About Violence tape. (Will Anderson)
Ex-Libris: William Dereume - Baby Hair (Will Anderson)
Ex-Libris: Rob Ondzik - Searching 4 tha Perfect Beat (Will Anderson)
Ex-Libris: Genevieve Castree - Susceptible (Will Anderson)
Ex-Libris: Late Cuts zines (Will Anderson)
Doldrums - Lesser Evil (Javier Fuentes)
Moon King - Obsession I-III (Javier Fuentes)
Lubomyr Melnyk / James Blackshaw - The Watchers (Javier Fuentes)
Un Blond - Un Blone (Pavan Brar) [Ed's note: Coming soon!]
Velvet Glacier's massive bandcamp party (Catherine Debard)
Le méga party bandcamp de Velvet Glacier, Echo Beach et l'hommage à Russell Crowe de Sebastian Trafalgar (Catherine Debard)
Les albums numériques qui méritaient une sortie physique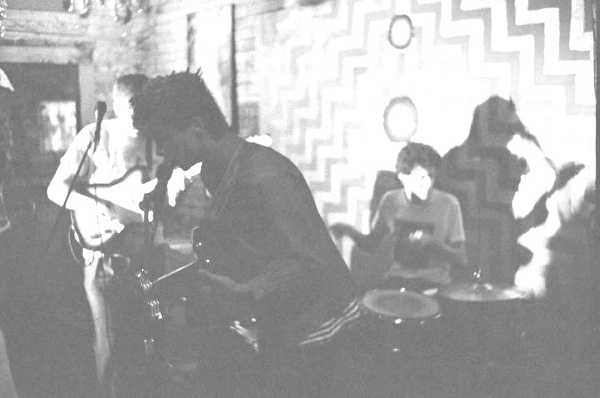 Je veux écouter cet album au maximum pour me faire à l'idée que peut-être jamais il ne sortira. Claire Guimond
The Soupcans' stage banter: tour edition. The LP.
Les conneries des Soupcans sur scène : l'album. La musique onirique de Dreamcatcher formé de Blake Hargreaves et Katherine Kline. Les mixes disco montréalais de Moskos sur vinyle, en plusieurs volumes. Kevin Hainey
Chanson D'Amour
Chanson D'Amour est le meilleur groupe au Québec, dude. Alex Moskos
au plus profond de la noirceur d'une nuit nordique. Marie LeBlanc Flanagan
De la musique pour quand votre meilleur ami vomit. Sander Cohen
Teeeeeeeeellllllleeeeeement de choses
Téléphone Maison Live, Hazy Montagne Mystique, le bootleg de Tonstartssbandht Rys Øfe and The Feenickes et plus de Mavo. Hugo Hyart
Un peu plus d'électro gothique. Taylor Burgess
Corridor - Un magicien en toi
en tout cas, je crois pas que ce soit sorti physiquement Pavan Brar
Puppy! (Catherine Debard)
Hazy Montagne Mystique! (Catherine Debard)
Terrarbor! (Catherine Debard)
Frog Eyes - Carey's Cold Spring (Johnnie Regalado)
Mold Boy (Javier Fuentes)
Kiss Painting demos (Will Anderson)
Valerie demos (Will Anderson)
Sa Tires - Serious Sneer (Joel E. Thibert)
Quasar UK (Simon Frank)
Thomas - "Kissing" (James Lindsay, Aaron Levin et l'univers)
Le visuel le plus mémorable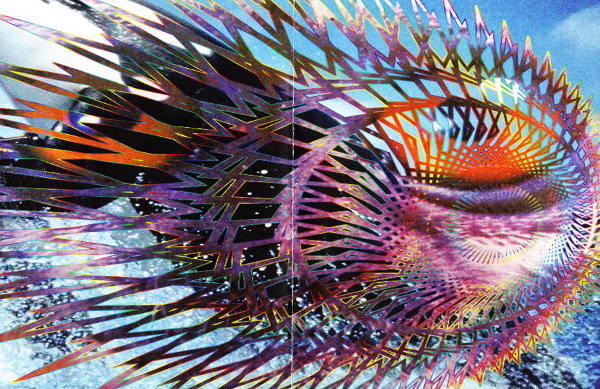 Dans toute leur gloire onirique, ces chansons, paraboles peintes à l'aquarelle, s'adressent à l'indéniable splendeur de notre créativité somnambule. Joshua Robinson
Les numéros 1 et 2 de la bande dessinée Dumb de Georgia Weber sont d'une simplicité et d'une vivacité magnifique. Elle est parvenue à créer un riche contexte émotionnel à partir d'une utilisation minimale du trait et des couleurs. J'adore. Christina Bell
Les incroyables encarts psychédéliques de Healing Power Records et leurs boîtiers de cassette en carton confectionnés avec minutie pour Petra Glynt, Mas Aya, Pachamama, et ce n'est que le début. Un décapant délice pour les yeux… Watatatatow! Wowza! Kevin Hainey
Un simple disque en carton stylisé constitue le portail du dernier album de Meg Remy. Quatre chansons où l'âme s'épanche et se lamente dans la nuit, gracieuseté des platines haschischin de l'alambiqueur de beats Onakabazien. J'attends impatiemment un album complet de cette poussière magique. Jesse Locke
Le CD-R que Capitol Region a préparé spécialement pour Weird Canada. Johnnie Regalado
Aerosol Constellations / Bird Costumes - Untitled
De la musique pour découper les pages d'un livre et dissimuler des regards indiscrets vos vices favoris. Sorti en 2006 mais trouvé en 2013. Sander Cohen
« Le Salaire de ton Péché c'est l'Enfer ! » Hugo Hyart
Je suis pas mal sûr que c'est l'unique copie, même si elle porte le numéro « 1 de 666 ». Taylor Burgess
Beard Closet // Primate Pyramid's hairy split cassette (James Lindsay)
The Courtneys - s/t LP (Will Anderson)
Ex Libris: Michael DeForge - Lose 5. (Will Anderson)
Mine swollen and infected - hospitalized three dayuns. (Alex Moskos)
Out of Sound Records - Pie-002 (Joel E. Thibert)
Soupcans - Parasite Brain EP (Telephone Explosion) (Jenya Doudareva)
Petra Glynt - Of This Land (Healing Power) (Rachel Weldon)
Mi casa tu casa - Mi casa tu casa (God Athletics)
JLK - Old Stuff (Self released) (Catherine Debard)
Les plus grosses surprises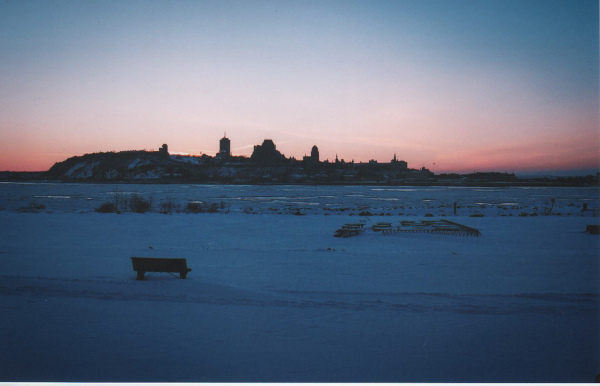 Paysage Urbain :: Ville de Québec J'ai eu la belle surprise d'en apprendre davantage sur la scène artistique de Québec. Je dois dire que je n'y connaissais rien avant d'avoir lu cet article. Christina Bell Carlyle Williams en concert à Montréal. Wolfcow en entrevue dans NOW Magazine. Doit-on s'attendre à une Wolfmania en 2014? Kevin Hainey Le groupe Sugar Boys qui refuse catégoriquement de jouer plus d'un riff par chanson (jusqu'à atteindre le 18 minutes) et ce faisant, est à l'opposé d'être de la merde. The Bad Nerves qui amène Jesse Locke à revoir son approche vis-à-vis des groupes qui ont un compte ReverbNation. La cassette bruitiste de Rob Ford qui s'échappe dans l'internet, et qui est ensuite diffusée dans son intégralité à l'émission Nonsense as Salvation sur CKUW 95.9 FM. (Taylor Burgess) FACTOR nous accorde 50 000 $ pour lancer un magasin et un service de distribution en ligne pour la musique DIY et indépendante. Marie LeBlanc Flanagan Viet Cong! L'influence de Women (Calgary) se fait toujours sentir depuis l'excellent Public Strain de 2010. Ce nouveau projet avec le bassiste Matt Flegel et le batteur Mike Wallace (accompagnés du torcheur-de-guit Danny Christ et de l'incroyable Scott Munro) fait ses premiers pas, mais leur performance live et leur Cassette ne présagent que des bonnes choses pour l'avenir. Jesse Locke La section IDEAS. C'est bon. Vraiment bon. Jenya Doudareva Majical Cloudz - Musique bien connue, ce qui est bien mérité. Sander Cohen AroarA - In the Pines AnneMarie Papillon Je peux faire des nollies (woah)! Alex Moskos
Offrandes musicales des lieux les plus obscurs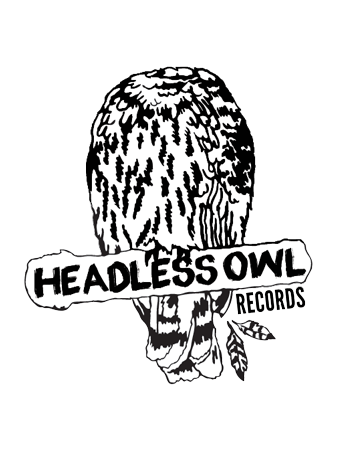 Headless Owl Records (Whitehorse, Yukon)
Headless Owl émerge tel un phare boréal, non seulement parce qu'il nous rappelle que Whitehorse est fière de sa musique, mais aussi parce qu'il oeuvre à développer et à cultiver une présence dans le Nord. J'espère que Headless Owl continuera son travail de sensibilisation vis-à-vis du reste du Canada, et qu'il continuera à aider et à développer cette culture artistique arctique riche et diversifiée. En plus, Arctic Radio by EONS est un album incroyable. Joshua Robinson
Si le grenier de Carl Didur
Si le grenier de Carl Didur et Oxford en Angleterre peuvent être considérés comme des lieux obscurs, j'aimerais nominer Zacht Automaat dans cette catégorie. Le double vinyle monolithique de Calico Corp. sert de guide de l'adolescent pour la découverte de l'ancienne immensité de ces voyageurs extranationaux. Embarquez dans la caravane et apprenez de nouveaux modes d'organisation. Jesse Locke
On connaît peu de musiciens originaires de Duncan en Colombie-Britannique (du moins, il en existe peu qui avouent en être originaires), mais Zuzu's Petals et son album The Fire Breathing Dragon ont généré beaucoup d'amour. Johnnie Regalado
Musique pour les scènes uniques et dévouées des grandes villes, moins connues mais non moins méritantes. Sander Cohen
« 1 de 666 »Je vis à Toronto. Quand quelqu'un me dit qu'il vit dans l'est de la ville, je suis surpris. Quand je lui dis que je vis au nord de Bloor, à lui d'être surpris. » (Kevin Hainey)
« Spot de skate sur Mount Pleasant, rotonde/marches devant l'église ukrainienne au coin de la 14e rue et de Cambie. » (Alex Moskos)
Mary's Wedding (Woodslee, ON) (Jenya Doudareva)
Fog Lake à St. John's, Terre-Neuve. (Javier Fuentes)
Open Letters d'Abbotsford, C.-B. (Will Anderson)
Amok Recordings d'Elliot Lake, ON. (Rachel Weldon)
La maison de Rob Ford. (Hugo Hyart)
Les plus prolifiques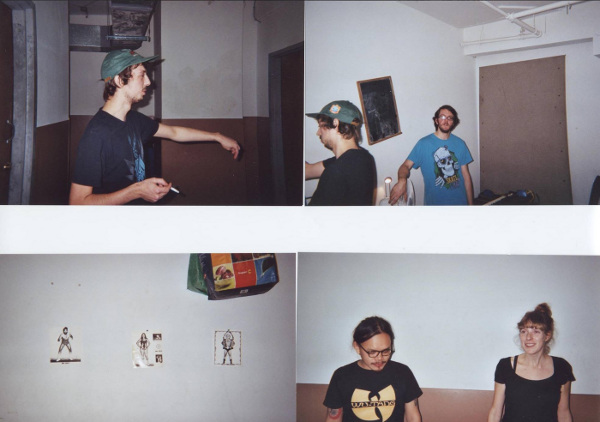 Les archéologues du futur vont déterrer des trucs de cette année dont on ne soupçonnait même pas l'existence au cours des décennies à venir. Hugo Hyart
Le catalogue de Healing Power est météorique en termes de qualité et leur cuvée sonore de 2013 est tout à fait stupéfiante. De la poésie consciente de Brodie West jusqu'à l'origami anthropologique de Mas Aya, Healing Power étend profondément ses racines dans la terre sonore du Canada, parcourant ses ambiances et ses paysages multiples. Joshua Robinson
Man Made Hill, Wolfcow, Fleshtone Aura, Arachnidiscs, Pleasence Records, Healing Power Records and events, Tad Michalak, Inyrdisk? (Kevin Hainey)
Organ Eyes d'Ottawa, Shooting Guns de Saskatoon et Babysitter de Victoria. J'peux pas décider. (Taylor Burgess)
Jean-Sebastian Audet (Faux Fur, Un Blonde) et Barnaby Bennett (Umor Rex). De la musique pour nos amis qui enregistrent sans cesse. (Sander Cohen)
John « Brenz » Brennan. Si tu le connais pas, demande à quelqu'un, ça presse. (Alex Moskos)
Hobo Cubes / Hobo Cult - Tellement de bonnes choses! (Christina Bell)
Michael DeForge (Will Anderson)
Les plus défoncés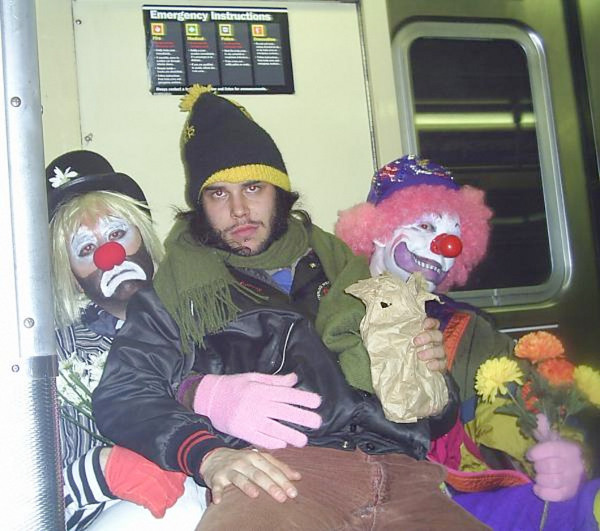 Vous tire toujours un peu plus haut. Ses rayons photoniques nous arrivent de par delà notre galaxie … et j'aime ça. Kevin Hainey
Loser Surf Death = LSD. Pas évident, mais on finit par comprendre. Leur surf des prairies empreint de nostalgie lysergique me pousse à sélectionner ces gars de Saskatoon comme étant les plus défoncés. Joshua Robinson
Musique pour toute la journée, toutes les journées. Sander Cohen
Home Alone
Bandcamp mot-clé : blunts. Javier Fuentes
Snaps, Seeeguns, Doom Alexxxander alias les Trois Tenors. (Alex Moskos)
Crosss (Will Anderson)
Babysitter (Will Anderson)
Bobby Draino (Will Anderson)
Tired (James Lindsay)
Average Times (AnneMarie Papillon)
Thom Huhtala Band (Rachel Weldon)
Seizure Salad (Jenya Doudareva)
Pour vrai, les plus défoncés font la pire musique, et j'ai les liens Soundcloud pour le prouver. (Taylor Burgess)
Les vidéos les plus abrasifs
Babysitter - "Cemetery House" [Director: Phil Osborne]
Le vidéo qui a fait littéralement fondre le plus de visages en 2013. Johnnie Regalado
Fait fondre le visage et les oreilles. Javier Fuentes
De la musique pour quand vous faites un vidéo avec des archives ridicules trouvées sur YouTube et qu'alors "[Merlin] KVZ Digital" le bloque à cause des droits d'auteurs. Sander Cohen
Encore aujourd'hui, je frissonne d'excitation quand je le regarde, mais je ne me souviens plus à quel point ils étaient Canadiens à ce moment-là, et je ne veux pas relancer ce vieux débat. Hugo Hyart
Le retour triomphal de Fred and Sharon. Jesse Locke
Ketamines - "Line By Line" [Director: C. Askey]
Je ne peux même pas commencer à essayer d'exprimer la stupéfaction que m'a procuré la coolitude complètement gratuite de ce vidéo. Joshua Robinson
A La Mode - "Just a Boy" [Director: Dominique Lemoine]
Si par "faire fondre le visage", vous voulez dire "faire fondre le coeur". Taylor Burgess
Jade Ryan Skate 2013 (Alex Moskos)
Anything by Winston Hacking. (Kevin Hainey)
White Poppy - "Dizzy" [Director: Strawberry Jacuzzi] (Will Anderson)
Soupcans - "Parasite Brain" [Director: Lindsay Cavanaugh] (Joel E. Thibert)
HSY - "Tartar Mouth" [Director: Chris Chamii and Anamai] (James Lindsay)
Petra Glynt - "Sour Paradise" (sortie à venir!) (Aaron Levin)
Les plus tendres des tendres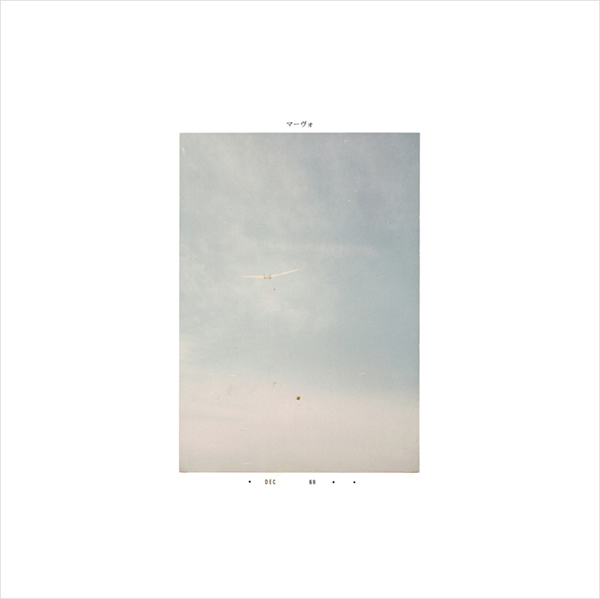 Fixture Records
Fixture Records de Montréal reste un phare méconnu en matière de pop douillette plus douce que douce. Donnant le coup d'envoi en janvier avec des cassettes de Homeshake, Night Sides et Sheer Agony, ils se sont lancés dans l'aventure du vinyle avec un 7 pouces rarissime par Mavo et de fantastiques albums par Freelove Fenner et Chevalier Avant Garde. Dans bien des années, on se rappellera leur compil « échantillonnale » comme d'un C81 des temps modernes. Jesse Locke
Sheer Agony - "Confident Pony Ride"
Freelove Fenner zip zoup dans mon coeur. Hugo Hyart
De la musique qui donne l'impression de flotter sur un nuage. Sander Cohen
Sean Nicholas Savage - Other Life
C'est certain que ce titre revient à Other Life de Sean Nicholas Savage Johnnie Regalado
Coventry Music, Hobo Cubes (Kevin Hainey)
Toronto's Anamai, a.k.a. Anna Mayberry, also of HSY. (Taylor Burgess)
Broken Deer. So soft it hurts. (Pavan Brar)
Langdo Calrissian (Alex Moskos)
The Weather Station - Duets Series #1-3 (AnneMarie Papillon)
Bernice (Javier Fuentes)
Where You've Been, That's Where You're Coming From (Will Anderson)
Wolfs (Joshua Robinson)
Les plus durs des durs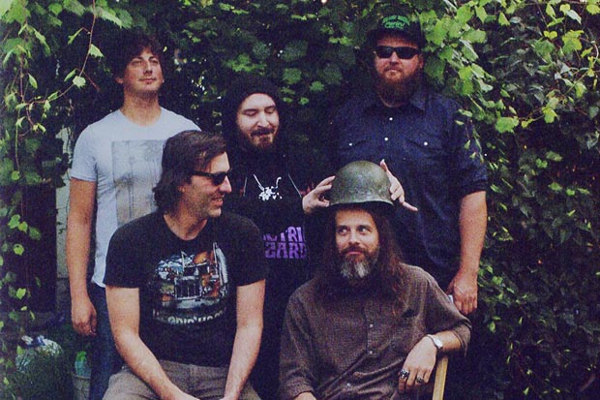 Incontestablement le groupe au son le plus lourd au Canada. Je suis certain que ces gars-là gagnent en puissance chaque fois que je les vois. Jared Majeski
Dirty Beaches - Drifters/Love Is The Devil (Zoo Music)
Qu'il s'associe à Shub Roy et Femminielli pour les ambiances sonores rythmées, le blues mutant et la synth-pop tristounette de Drifters', ou qu'il s'aventure seul pour les poignantes pièces instrumentales de Love Is The Devil, Alex Zhang Hungtai et cie nous ont livré un chef-d'oeuvre d'une intense mélancolie. Selon moi, personne ne l'exprime mieux que Kevin Hainey dans ce texte. Jesse Locke
Weird Stage: PIG (Jenya Doudareva)
C'est un duel entre War Baby et Crosss. Avec un peu de chance, jamais il n'y aura de gagnant et ils continueront à bûcher pour toujours. (Johnnie Regalado)
Sugar Boys - Rys Øfe and The Feenickes bootleg (Hugo Hyart)
Das Rad - "Silver Latrine" (Hugo Hyart)
Krang - Rats Flying Planes (Hugo Hyart)
Cheval Fou on J'm le Fuzz (Hugo Hyart)
Construction & Destruction live - De la musique pour quand on est trop défoncé. (Sander Cohen)
Le tout-puissant MITOCHONDRION, Maddy. (Alex Moskos)
Tired de Montréal… Préparez-vous à tout un massacre. (Kevin Hainey)
HSY de Toronto, comprenant Anna Mayberry alias Anamai. (Taylor Burgess)
Termina - Let This Rotting World Empty (Aaron Levin)
Systematik (Will Anderson)
Hawkeyes (Javier Fuentes)
Weed (Joel E. Thibert)
WTCHS (James Lindsay)
Wolfs (Joshua Robinson)
Pépinières d'artistes les plus fertiles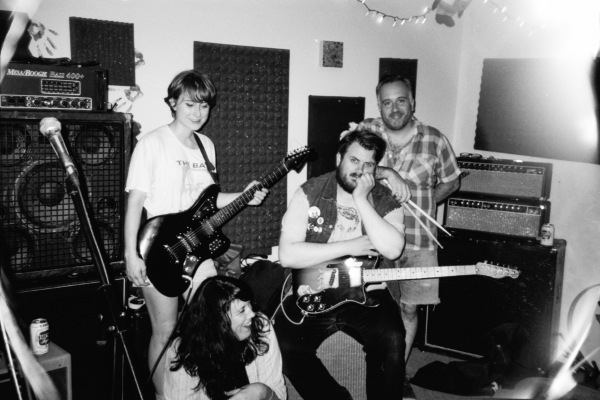 Vancouver, BC
Je pourrais écrire un texte au complet sur la grandeur de Vancouver en 2013. Tough Age, Jay Arner et le retour de Mint. The Courtneys, Shearing Pinx, N.213, Aerosol Constellations et leurs nombreuses permutations (en plus de la bobine sans fin d'Isolated Now Waves). Et aussi : Weed, Cindy Lee, White Poppy, Soft Serve, Rec Centre, Shawn Mrazek Lives!, Lié, Nervous Talk, Needles//Pins, the Ballantynes, the Stolen Organs, Secret Pyramid, No UFOs, Ross Birdwise, Mongrel Zine, Kingfisher Bluez, Green Burrito, tout ce que Nardwuar peut manigancer, tout ce que Tom Whalen peut manigancer, et The Steve and John Power Hour with Steve and John. Pour ne citer que ceux qui apparaissent sur mon écran radar. Jesse Locke
Halifax, NS
Toronto, Montréal, Vancouver…. Pépinières pour ferveurs frénétiques. Les villes côtières, qui existent dans l'arrière-pensée géographique de la splendeur créative du Canada, sont souvent laissées pour compte. Halifax est en effervescence avec une communauté qui a porté des musiciens comme Broken Deer, The Everywheres, Long Weekends, Corner Organs : Off et Dyscontrol sont enveloppés dans les bras accueillants d'insatiables droners de sous-sols à travers le pays. Sans compter l'apport énorme des étiquettes de disques comme Divorce, Noyes, et Electric Voice. Halifax a toutes les pièces nécessaires pour constituer un douillet patchwork de succès. Joshua Robinson
Victoria, BC
Il faut aimer Victoria, C.-B. En 2013, on y a vu l'excellente nouvelle production de Babysitter et de Blackout Beach / Frog Eyes, en plus des sorties remarquées de The Backhomes et de Cleopatra and the Nile. Johnnie Regalado
Saksatoon, SK
Saskatoon! Caves, Shooting Guns, Powder Blue, the Foggy Notions, The Wizards, Stephen Cooley, etc., etc. Taylor Burgess
Sackville, NB
La scène punk étrange de Sackville, N.-B. James Lindsay
Zane Electric, MK
Anciennement The Zone, désormais we Zane Electric, et ONELOVE-247BLAMCOUVER. Alex Moskos
London, Ontario! (Joel E. Thibert)
Canada (Sander Cohen)
Le flot le plus poétique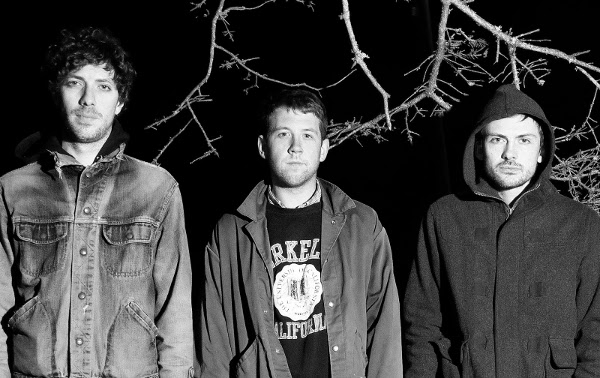 Crosss
« Regarde, il est minuit passé. L'heure des sorcières approche. Utilise le mauvais œil. » Pas juste cette ligne. La critique complète d'Obsidian Spectre de Crosss déborde de références ésotériques qui m'excitent les puissances surnaturelles. Taylor Burgess
Aaron Levin
« L'emprise est aux frontières du réel.» - Aaron Levin Simon Frank
Josh Robinson
« D'aucune façon confinés au sol béni des rues faiblement éclairées et des horizons fracturés par les vibrations acoustiques de membres effrénés.» - Josh Robinson Marie LeBlanc Flanagan
Hugo Hyart
« Cette poignée de titres dépassant à peine les 11 minutes vous réchauffera le coeur et vous disposera à passer avec classe un merveilleux après-midi, qu'il fasse beau ou qu'il fasse moche..» - Hugo Hyart Marie LeBlanc Flanagan
The Pink Noise
« Hey so-and-so / I think you're really beautiful. » - The Pink Noise, « Obsession » James Lindsay
Police des Moeurs
« Quand toute cette frénésie / Qui faisait tant de sens / Arrive à l'échéance » - Police des Moeurs Hugo Hyart
David Steinberg
J'aime particulièrement cette phrase de David Steinberg: « Dialogue intérieur subconscient sur fond de vacances estivales d'après-guerre, The Lifeguard Suite met en scène l'homme de tous les jours, la mort et son épouse, une espèce nouvelle d'adolescents bons à rien, des hommes et des femmes prisonniers de leurs rôles traditionnels. » Je crois que c'est parce que j'ai longtemps cru qu'il faisait référence à la Mort en parlant de « l'homme de tous les jours ». Dans tous les cas, c'est une excellente phrase. Christina Bell
Benoit Poirier
J'adore le joual érudit de Benoit Poirier sur fond de beat-box. Une chance qu'il écrit en français et que j'ai pas à le traduire. Nicolas Coutlée
Dirty Beaches
J'ai arrêté d'écouter les paroles des chansons à peu près au même moment où on a arrêté de les écrire. En 2003? En fait, c'est pas tout à fait vrai : j'ai été assez ému par certaines paroles sur Drifters / Love Is The Devil de Dirty Beaches. Kevin Hainey
Alden Nowlan, comme d'habitude. (Alex Moskos)
Alex Moskos (Javier Fuentes)
Lunch Lady (Will Anderson)
Sean Nicholas Savage (Joel E. Thibert)
Catherine Debard (Joshua Robinson)
Joshua Robinson (Aaron Levin)
Joshua Robinson (Catherine Debard)
Les phrases les plus absurdes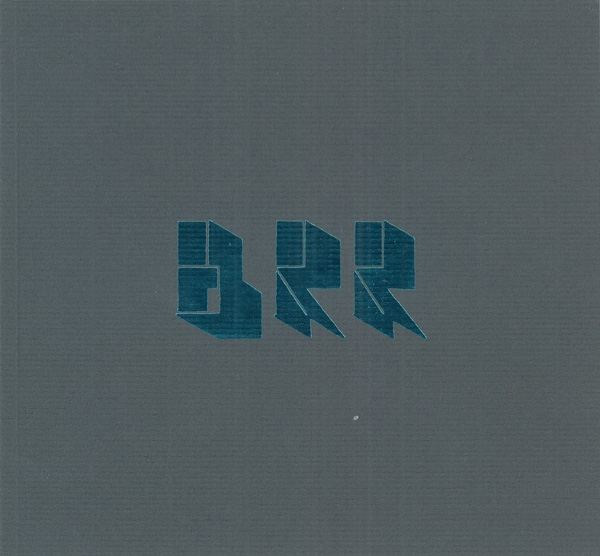 Pavan Brar on BRR
« Dirigeant sa volonté (dé)constructive envers lui-même, BBR est le triomphe esthétique d'une entité spatio-temporelle, située dans le monde et confrontée par celui-ci et par la nature envahissante de son existence matérielle. » David Steinberg
Catherine Debard à propos de No Lights, Loud Music de Manuel Armidas
C'en est absurde tellement c'est bon. Toutes les phrases sont tellement absurdement géniales que je DOIS inclure la critique en entier. Joshua Robinson
Tiré d'un formulaire de soumission
à la question « Avez-vous quelque chose à rajouter? » : « J'ai arrêté de fumer du pot, mais je fume encore du pot ». Marie LeBlanc Flanagan
« L'illusion se rapproche de plus en plus près, mais l'image réelle avance à peine. » Taylor Burgess
Javier Fuentes à propos de Gretchen
« Tout en étant la ville la plus figée et statique, Calgary demeure l'endroit où je me sens le plus confortable. » Sander Cohen
Moskos
Je sais pas, mais y'a des chances que je l'aie moi-même écrite. Alex Moskos
Les textes les plus difficiles à traduire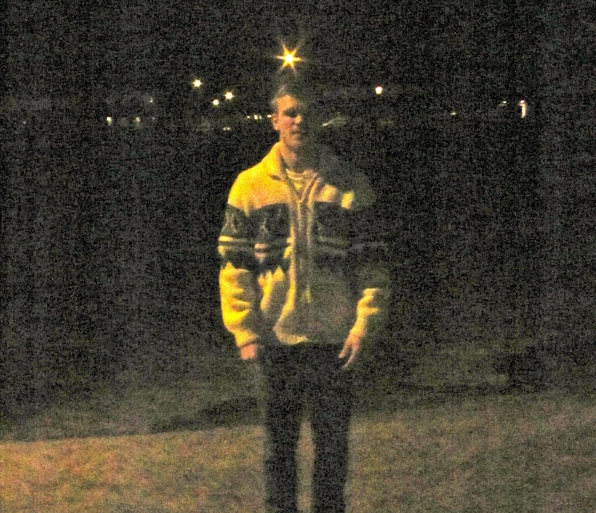 Tout ce qu'écrit Joshua Robinson est un sapré défi que je suis prête à relever n'importe quand. (AnneMarie Papillon)
Je parie que c'était un texte écrit par Joshua Robinson, mais on lui pardonne ces petites difficultés parce que c'est toujours un plaisir de le lire. (Hugo Hyart)
Ce flot poétique compliqué, inextricable de Joshua Robinson. Ces images magnifiques difficiles à décrire en français sans écrire un roman me rendent dingue. (Catherine Debard)
Swing la baquaisse dans l'fond d'la boîte à bois DEUX MILLE - Une histoire orale des Lumbering Basement Ladies du Bas-Canada. (Alex Moskos)
Je sais qu'au moins trois traducteurs différents ont jeté l'éponge devant un texte de Moskos cette année. Il y en a même un qui a tenté de traduire du moskonien à l'anglais, puis de l'anglais au français. (Marie LeBlanc Flanagan)
Mention d'honneur pour l'ensemble de l'oeuvre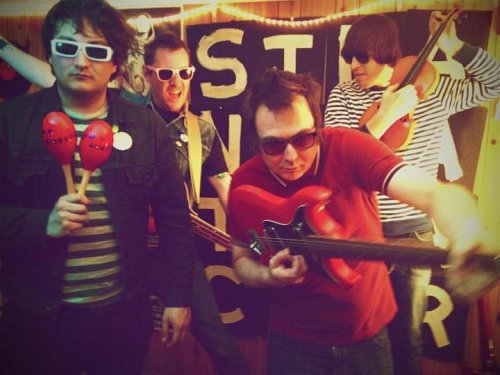 Strange Attractor
Crème de la crème de Sudbury, Strange Attractor a plus que livré la marchandise avec son dernier déluge de virtuosité troglodytique. Mammoth Cave (qui mériterait tout autant cette mention) a couronné leur bonne année avec Back To The Cruel World. Jesse Locke
Michael Snow et CCMC, the Nihilist Spasm Band (Pour les autres, aucun prix de consolation). (Kevin Hainey)
Jon Shapiro - Disguises, Induced Labour, et maintenant Tired. (Javier Fuentes)
Chris Dadge - Lab Coast, Bug Incision, etc ad infinitum. (Sander Cohen)
Jarrett Evan Samson from Tough Age. (Will Anderson)
Shearing Pinx (Joel E. Thibert)
Don Pyle (James Lindsay)
Les pires moments de conspiration reptilienne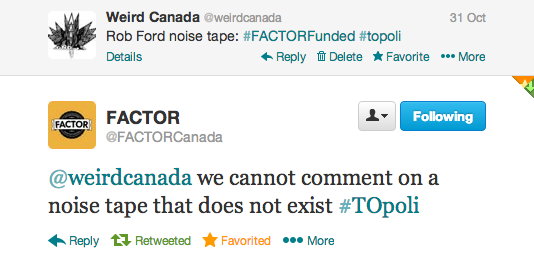 FACTOR reconnaît le #FordNoiseTape. (Javier Fuentes)
Tout le contenu de Normal Canada gagne dans cette catégorie, avec une mention spéciale à tous ceux et celles qui ont contribué à cette entreprise absurde en si peu de temps. (Christina Bell)
« On haït tout. On fractionne la communauté. On brûle des librairies. Fuck you. » - Marie LeBlanc. La devise de Flanagan pour Normal Canada. (Hugo Hyart)
Le monopole de Krang sur le titre des « plus défoncés ». Honnêtement, on devrait mesurer ça en termes de joints fumés, tout comme les mentions de « plus tendre » et de « plus dur » devraient être attribuées en fonction du niveau de décibels. Réveillez-vous, lecteurs insouciants! Les Êtres-Lézards du Wyrd ont le contrôle de votre réalité! (Taylor Burgess)
Meilleure expérience de bodysurfing / spectacle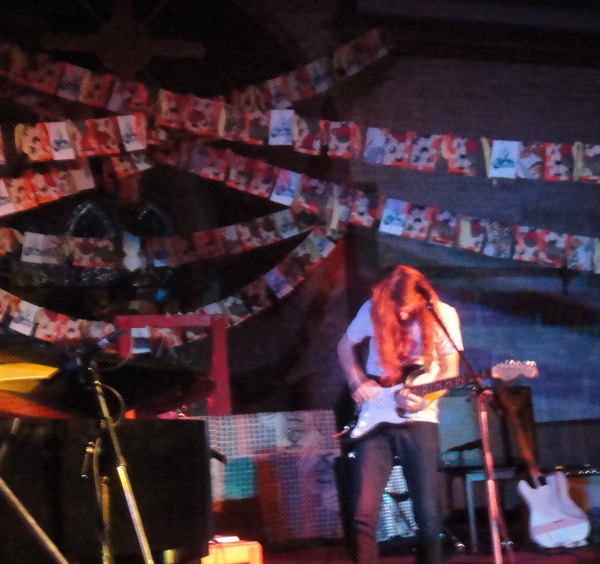 Les chants de gorge/le festival de feedback de Zachary Fairbrother à la Music Gallery de Toronto. (Simon Frank)
Les coups de hanches suggestifs et le microphone-à-travers-les-shorts-jeans de Renny Wilson au Baby Seal Club, à Edmonton. (Jared Majeski)
Le spectacle-retrouvailles d'Induced Labour au Double Double Land avec Brian Ruryk, BIll Orcutt et Chris Corsano. Un nombre incalculable de belles sonorités discordantes dans une salle sensationnelle pendant le NXNW. J'ai fait l'accolade à une centaine de personnes ce soir-là. (James Lindsay)
Dirty Beaches à Lyon en France. J'étais mal à l'aise, même si le spectacle était excellent et que je suis tombé sur un verre d'absinthe. Lorsqu'ils ont joué « Holding the Devil's Hand » de Cindy Lee en rappel, ça été un moment marquant. (Hugo Hyart)
Cette collaboration unique à la vitrine WC du Halifax Pop. Les membres de Moon, Dirty Beaches, Yellowteeth, Diana et moi-même partis sur une balloune… (Jesse Locke)
Good Party alias Freelandia à Victoria, C.-B a été une soirée fantastique de chansons géniales et gratuites. Quand des groupes de Victoria et de Vancouver s'associent, quelque chose de magique se produit. Quelques moments forts de cet événement qui s'est échelonné sur plusieurs nuits : Fountain, Babysitter, Needles//Pins, Oops et Movieland. (Johnnie Regalado)
Josey Wales / Yellowman ont laissé Montréal en ruine. Probablement le meilleur show à ce jour! (Alex Moskos)
J'ai vu Special Noise jouer dans une salle de Montréal pendant mes examens d'hiver. Les gens se jetaient dans la foule comme je l'ai jamais vu auparavant. C'était incroyable. (Christina Bell)
Moonhag / Teenanger / Soupcans / Odonis Odonis le 30 novembre au Blackshire Pub de London, Ontario. (Joel E. Thibert)
Absolutely Free, Kitchener/Waterloo. (Javier Fuentes)
Freak Heat Waves / Crosss / Weed au Lion's Den de Vancouver. (Will Anderson)
Danser tout en étant immobile au son de Freak Heat Waves. (Taylor Burgess)
Meilleur blogue (en relation avec Fisherman's Friends ou autres)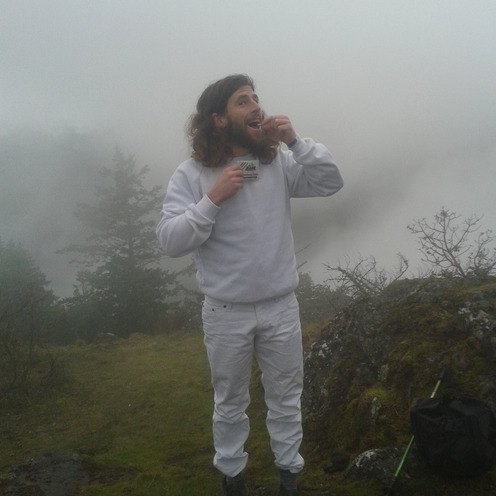 Plenty of Fisherman's Friends saisit le paradoxe de la futilité à la perfection : c'est à la fois inéluctable et impossible. C'est suffisant pour divertir, mais la voix unique de Phil Deane (à la fois innocente, obsessive, pleine de conscience de soi, névrosée et grandiose) le pousse vers des sommets inégalés, nous emportant, et nous faisant demander comment on a bien pu commencer à parler de "couch drops", pour finir sur d'obscures variations de cache-cache contraint (ou ce qui y ressemble). David Steinberg
Rééditions et vieux albums préférés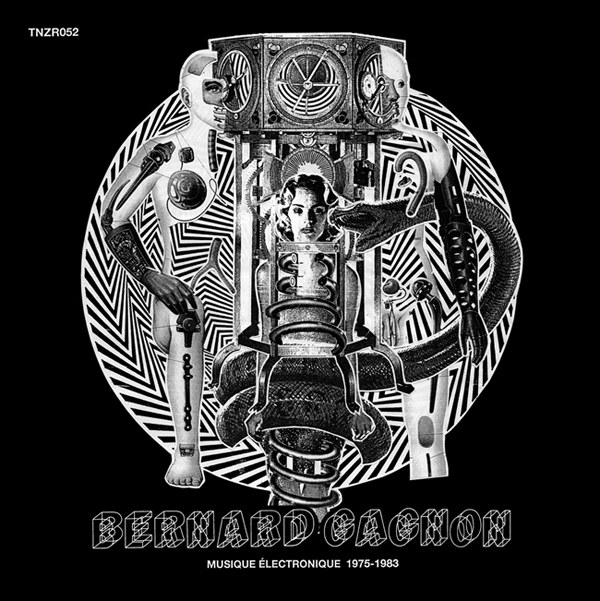 La seule chose plus fantastique que l'intemporalité de cette musique est le fait qu'elle soit aujourd'hui encore intemporelle. Joshua Robinson
Même si je viens tout juste de me mettre à l'écoute de Cyborgs Revisited! Simon Frank
Lubomyr Melnyk - KMH
De la musique pour aller au lit. Sander Cohen
The New Creation - Troubled (Kevin Hainey)
CCMC - Vol. 3 (Kevin Hainey)
The Jarvis Street Revue - Mr. Oil Man (Kevin Hainey)
Police des Moeurs' 7", FET.NAT. and many other things. (Hugo Hyart)
Chanson D'Amour boxset, all tapes on wax. (Alex Moskos)
Zacht Automaat from Calico Corp. (James Lindsay)
Lightdreams – Islands in Space (Jenya Doudareva)
Hot Nasties - Invasion of the Tribbles EP (Ugly Pop) (Taylor Burgess)
The Nihilist Spasm Band - No Record (Joel E. Thibert)
L'outsider le plus lointain / La ou le plus bizarre des bizarres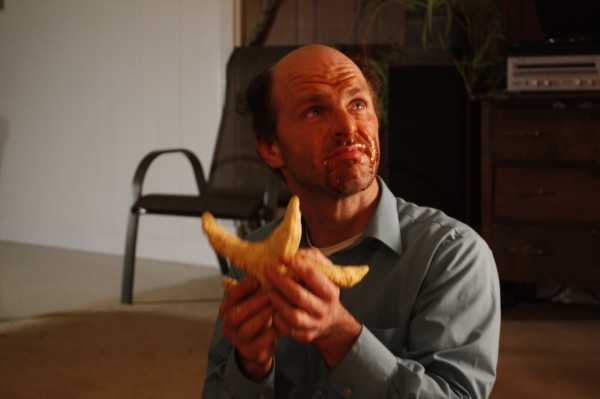 Folk solitaire des prés salés. James Lindsay
« Original derivatives » de Lachute au Québec, largué directement dans votre dôme. Jesse Locke
De la musique pour être bizarre et s'accepter comme ça. Sander Cohen
Jacques "Le Drift"
Dude, Jacques "Le Drift" Le Dreff…le MONSTRE le HÉRO. Alex Moskos
Pour garder le format cd vivant et en bonne santé. Javier Fuentes
Robert Dayton, sans doute le coeur le plus généreux au pays, quitte Toronto. Des centaines de milliers d'habitants perdent le courant après une tempête de neige. Une coïncidence? Je ne pense pas… Kevin Hainey