From the monstrous insight of Charlotte:
From the spooky shores of Vancouver emerges Bob Scott's Halloween masterpieces.
One of his latest is Baby Bogie #2, a bratty and condescending pumpkin child reminescent of the 1930s that is delicately crafted from recycled cork. It's one of the many ghoulish carvings that appear as homemade decorations, but leave the impression of sinister intentions. Among the wall-eyed pumpkin and kooky black cat magnets, you'll find more arduous and intricate demons, deities, and other legends attempting to run amok and stir up trouble.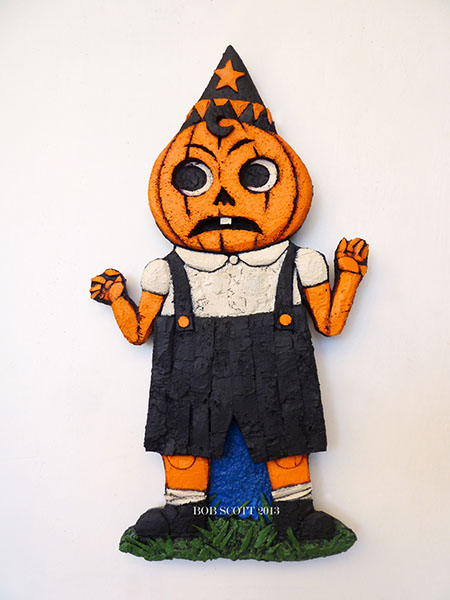 Folklore and nightmares also come alive in Scott's hell-ish drawings. A sea of shark's spew and skeleton punks are translated into record covers.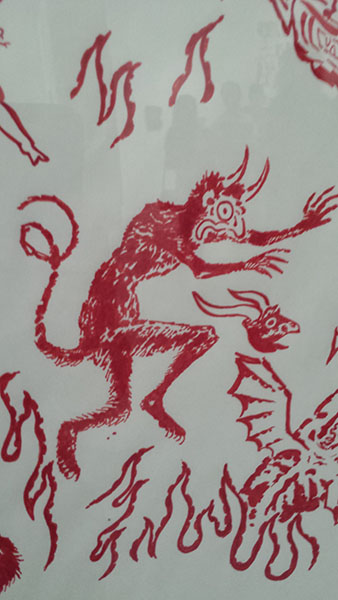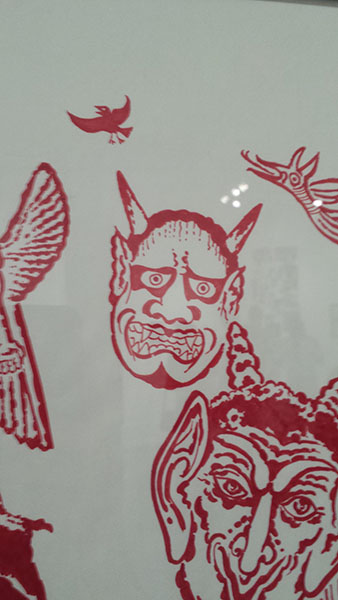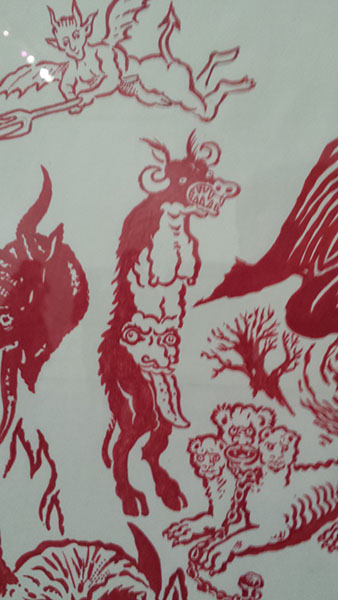 Occasionally, cork-carved tiki figures surface as threatening onlookers or corrupt souls guised as Halloween characters. The menacing creatures seem to have evolved from earlier years when Scott had handpainted instruments, sometimes creating horrific tiki visions that were not for the faint of heart. Several guitars and even an upright bass have been marked straight from the pen of beezlebub himself.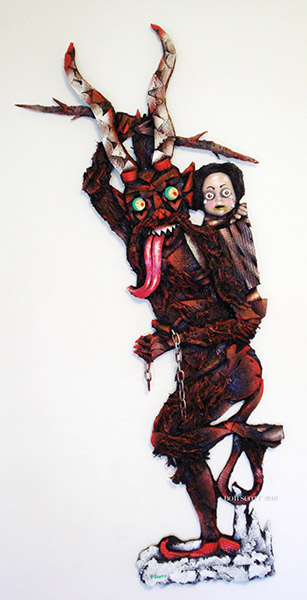 De la monstrueuse perspicacité de Charlotte: (Traduit en mémoire du Jardin Tiki par Nicolas Coutlée)
Des côtes effrayantes de Vancouver nous viennent les chefs-d'œuvre halloweenesques de Bob Scott.
Confectionné minutieusement à partir de liège recyclé, Baby Bogie #2, l'une de ses dernières créations, représente un enfant-citrouille malpoli et arrogant, tout droit sorti dirait-on des années 1930. Simples décorations artisanales à première vue, ses sculptures macabres laissent toutefois entrevoir leurs sinistres intentions. Parmi les aimants de citrouilles qui louchent et les chats noirs bizarres, vous trouverez aussi de complexes démons, déités et autres créatures de légende, tous prêts à se déchaîner et à semer la zizanie.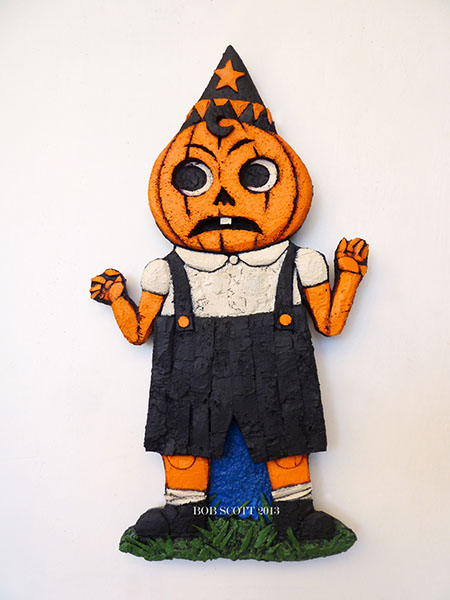 Le folklore et les cauchemars prennent également vie dans les dessins infernaux de Scott. Un requin pris du mal de mer et des squelettes punk ornent ses affiches, tandis que des démons et des lutins malfaisants se transforment en pochettes d'album.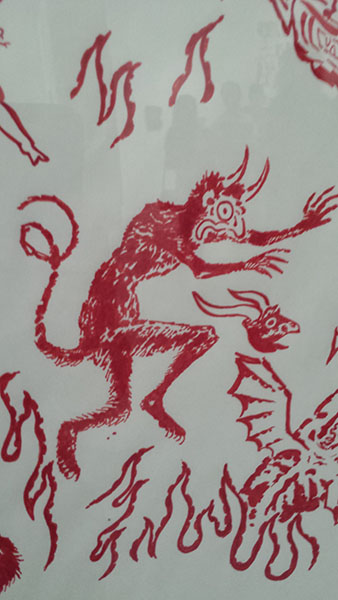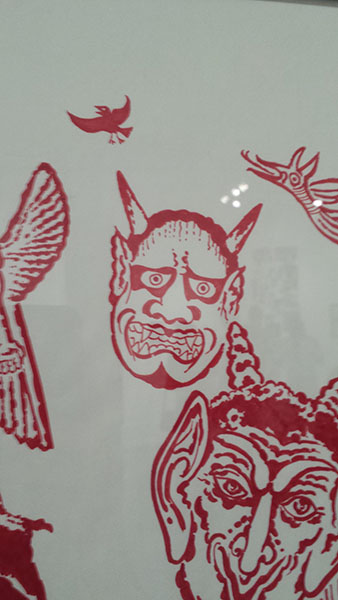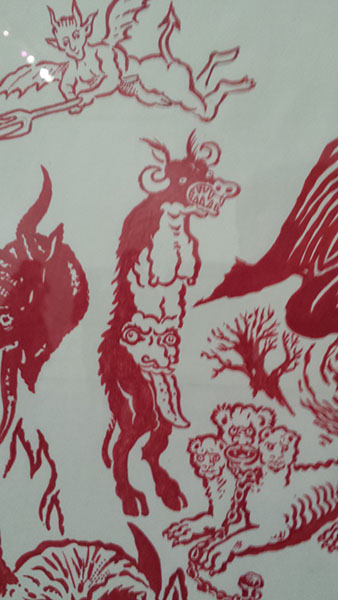 À l'occasion, des figures tiki, sculptées dans le liège, surgissent tels des badauds inquiétants ou des spectres corrompus déguisés pour l'Halloween. Ces créatures menaçantes datent de l'époque où Scott peignait des instruments(http://bobscottartwork.tumblr.com/tagged/custom-handpainted) ornés parfois de terribles visions tiki. Cœurs sensibles s'abstenir. Plusieurs guitares et même une contrebasse portent la marque du stylo de Belzébob lui-même.