From the free mind of Colin Medley:
Toronto three-piece Absolutely Free just released their debut LP,
Absolutely Free
, so for this edition of Ephemera, the boys decided to look to the past, contemplate the present, and gaze towards the future.

Absolutely Free - Beneath the Air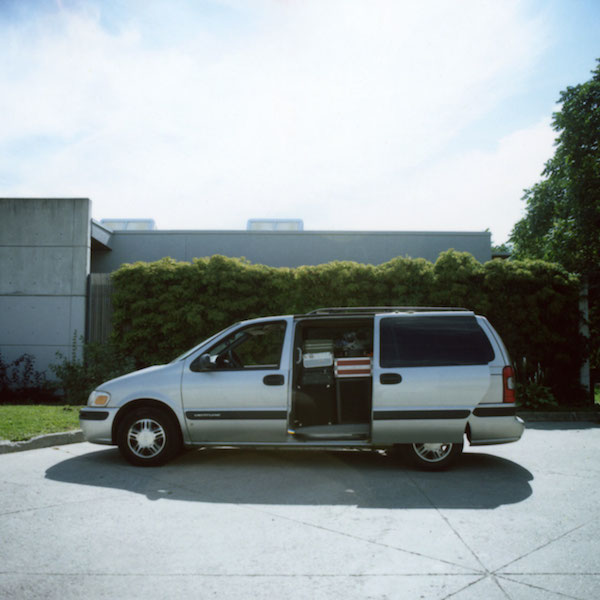 Van (Past)
This is our van. It's name is David Silver. At 9 yrs and 512000kms old, David has taken on many forms. At times it's been our office, living room, bedroom and bathroom (don't ask). But most of the time, David is our trusty steed. Taking us from point A to point B with minimal complaints. And like all trusty steeds, David will soon go off to pasture. Godspeed you silver steed!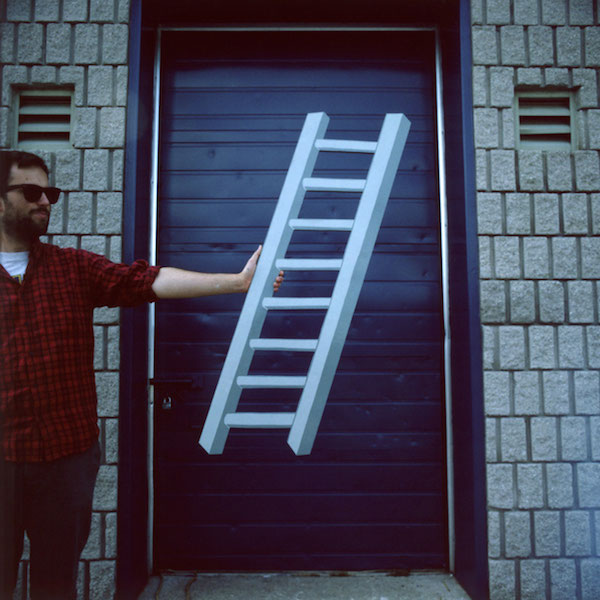 Ladder (Present)
The ladder is from a series of plywood signs that Matt made for his
art
practice. When conceptualizing the album art, we were interested in having something that created a subtle disruption of visual expectations, so the ladder in the corner creates this weird perception of depth. Correspondingly, the idea of a ladder is more often associated with ascension, but is just as possible to be a conduit for descending. This contradiction builds a grey area that our music and lyrics explore. Absolutism and freedom are contradictions. Nothing is absolute, nothing is free.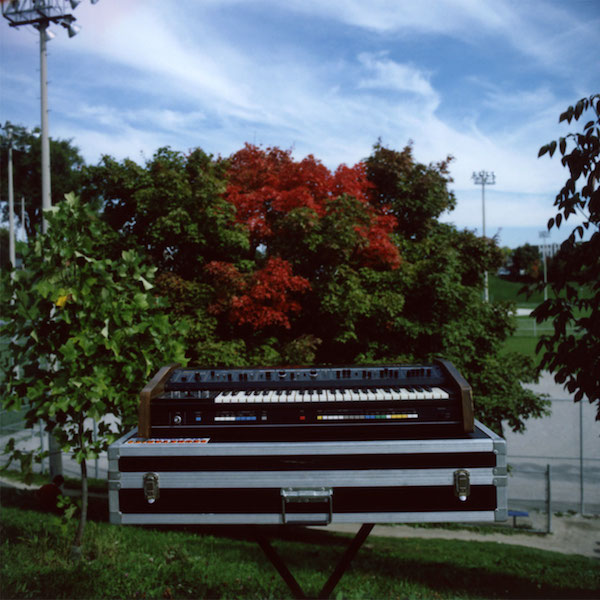 Jupiter-4 (Future)
This is a really beautiful synthesizer we just acquired. If we'd gotten it any sooner, our album would have turned out pretty differently; basically every song would have been
Rio
by Duran Duran. But honestly, the arpeggiator is really charming and the overall sound is somewhere between Terry Riley & Vangelis. We'll use it like crazy on
Two Cares Due None
(the feature film score we're working on) and it's also likely to springboard a handful of newer, possibly groovier Absolutely Free songs.
De l'esprit libre de Colin Medley: (Traduit par Jessica Grenier)
Le trio torontois Absolutely Free vient de lancer son premier album,
Absolutely Free
; alors pour cette édition d'Ephemera, les gars ont décidé de regarder le passé, de contempler le présent et d'entrevoir le futur.

Absolutely Free - Beneath the Air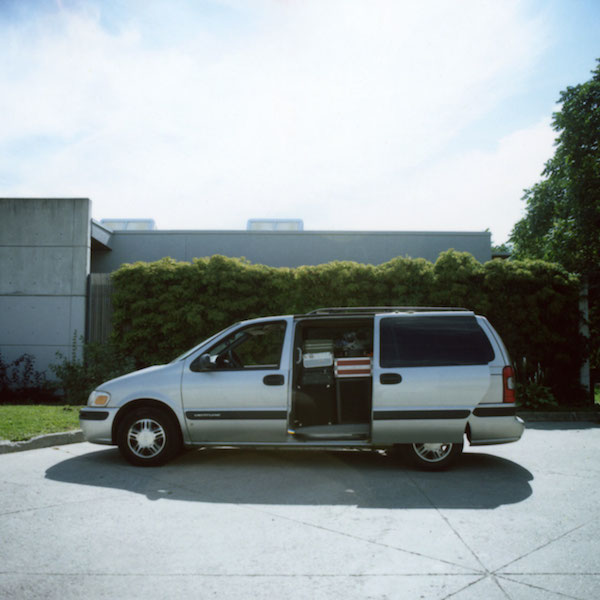 Van (Passé)
C'est notre van. Son nom est David Silver. gé de 9 ans et avec 512 000 km au compteur, David a connu plusieurs formes : c'était parfois notre bureau, notre salon, notre chambre et notre salle de bain (ne demandez pas de détails). Mais la plupart du temps, David était notre fidèle destrier, nous amenant du point A au point B sans trop se plaindre. Et comme tous les fidèles destriers, David partira bientôt vers des pâturages. Bon voyage, destrier grisonnant!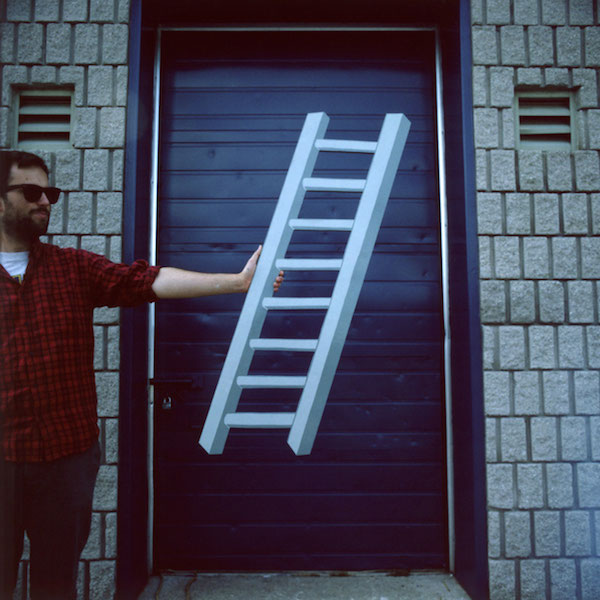 Échelle (Présent)
L'échelle est tirée d'une des
œuvres
de Matt – une série de panneaux en contreplaqué. Au moment de conceptualiser l'album, on voulait quelque chose qui vienne perturber subtilement les attentes visuelles, et l'échelle dans le coin fait qu'on perçoit une espèce de profondeur. Parallèlement, l'idée d'une échelle est plus souvent associée au fait de grimper, mais elle peut tout autant être un moyen de descendre. Cette contradiction construit une zone grise que notre musique et nos paroles explorent. L'absolutisme et la liberté sont des contradictions : rien n'est absolu, rien n'est libre.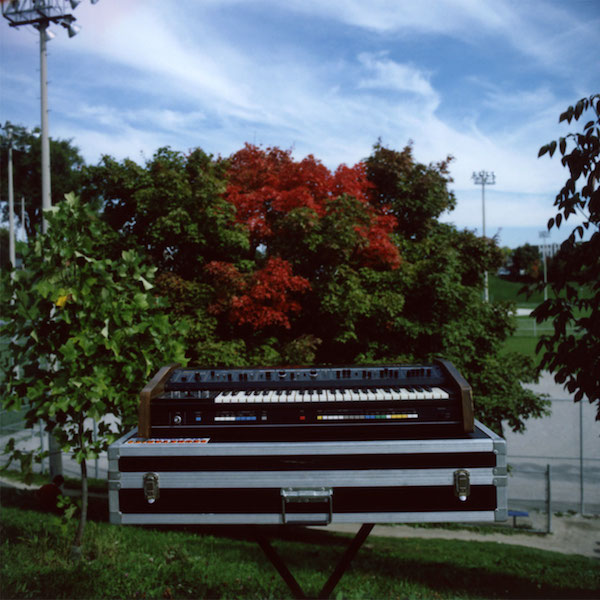 Jupiter-4 (Futur)
C'est un synthétiseur vraiment beau qu'on vient juste d'acheter. Si nous l'avions eu plus tôt, notre album aurait été très différent : presque toutes les chansons auraient ressemblé à
« Rio »
de Duran Duran. Mais honnêtement, l'arpégiateur est vraiment génial, et l'ensemble sonne quelque part entre Terry Riley et Vangelis. On va l'utiliser énormément sur
Two Cares Due None
(la musique de long-métrage sur laquelle on travaille) et c'est aussi possible qu'il fasse naître d'autres chansons tirées de Absolutely Free, nouvelles et plus rythmées.