Search Results for "grimes"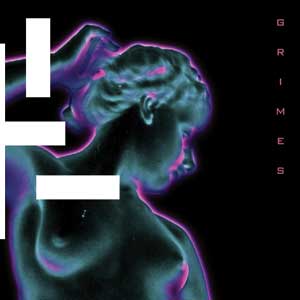 Grimes
Halifaxa
Montreal, QC
A while back I wrote about Grimes' tour CDR Halfaxa. Well, as the tour CDR wasn't really officially available, I thought I'd step in and tell you that its been officially released in a beautiful digipack via Arbutus Records! Grip while supplies lasts!
PS – I'm back after a short GOBBLE FEST break.
Hearts,
Aaron Levin
Weird Canada / Cantor Records
(Traduit par le yin et le yang de Maya Keshav)
Il y a quelques temps que j'ai écrit à propos du CD-Rom de la tournée de Grimes, Halfaxa. Bon ben, tenant compte que le CDR de la tournée n'était pas vraiment officiellement disponible, j'avais envie juste de vous dire qui c'est maintenant officiellement publié dans un beau digipack via Arbutus Records! Achetez-le avant qu'il soit trop tard!
PS—Je suis revenu après avoir fait une petite pause pour GOBBLE FEST.
Bisous,
Aaron Levin
Weird Canada / Cantor Records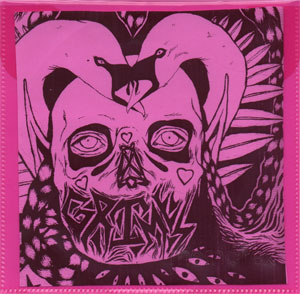 From the cosmic slop of Aaron Levin:
If Grimes' tour CDR (to be officially released via Arbutus on September 30th at Pop Montreal) is any indication, the cosmic-pop deity is transcending into a vocal-cruising eidolon of celestial proportions. Layers of wyspy vocals form the cooling galaxies of Halfaxa while her minimal drums synthesize Enja's lingering espers into a club anthem fit for the Restaurant at the End of the Universe. Or the Mos Eisley Cantina. Either way, Grimes' future-stream sinusoids are peeling wigs.
De la bouillie cosmique d'Aaron Levin: (Traduit par la perruque épluchée de Maya Keshav)
Si le CD-Rom de la tournée de Grimes (qui sera publié officiellement via Arbutus le 30 septembre à Pop Montréal) est la moindre indication, la déesse de cosmique-pop est en train de se transformer en eidolon chant-roulant des dimensions célestes. Les couches floues de chant forment les galaxies rafraîchissantes d'Halfaxa pendant que sa batterie minimale synthétise les vêpres persistantes d'Enja à un hymne de boîte qui est approprié pour Le Dernier Restaurant avant la fin du monde. Ou pour la Mos Eisley Cantina. Quoi qu'il en soit, les sinusoïdes futuristes de Grimes sont en train d'éplucher les perruques.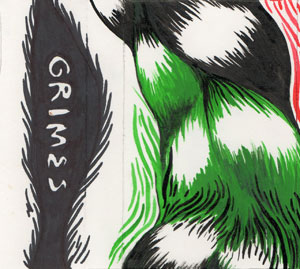 Grimes
Geidi Primes
Montreal, QC
From the Kimono-draped androgyny of Aaron Levin:
Geidi Primes is a landmark album of modern Canadian fringe, an assemblage of space-station pop memorabilia teleported from a time-static nether-zone beyond the scope of our earthly understanding. I've been waiting months for this, posting anxious pleas to Grimes after hearing the sinuous, harrowing bass-line on Rosa. With the curiously packaged cassette in my fiending grip, the orbiting swaths of synthetic warmth and echoing drum-machines have caused exciting astral projections outside my usual mental musicalia. Geidi Primes takes off from Rosa's minimal bass-lines and launches straight into a strange hybrid of Björk, The Cure, Micachu, and other avant seamstresses, leaving a footprint in every decade and thankfully landing in ours. Chord progressions and samples are pulled from any source imaginable and the aggregation results in a Kate Bushian trail of decadence. It seems pointless and restrictive attempting to describe its brilliance, so I'll stop with this: Geidi Primes is a flagship of hyperbolic dimensions. Get on board.
De l'androgynie drapé en kimono d'Aaron Levin:
(Traduit par Maya Keshav)
Geidi Primes est un album marquant de la marge moderne canadienne, une collection des souvenirs station-spatiale pop téléportée d'une netherzone statique du temps au-delà de l'étendue de notre comprehension terrestriale. J'attendais des mois pour ceci, en envoyant des appels anxieux à Grimes après avoir entendu les mélodies de basse sinueuse et éprouvantes dans Rosa. Avec la cassette curieusement-emballé dans mon poing diabolique, les bandes tournantes de la chaleur synthétique et des boîtes à rythme résonnantes a causé des projections excitantes et astrales hors de mon musicalia mental habituel. Geidi Primes s'envole des mélodies minimales de basse de Rosa et se lance directement dans un hybride bizarre de Björk, The Cure, Micachu, et les autres couturières avante-garde, en laissant un empreinte dans chaque décennie et heureusement en atterrisant dans la-nôtre. Les séries d'accords et les échantillons sont tirés de n'importe quelle source imaginable et l'accumulation donne comme résultat une trace Kate Bushian de la décadence. Il me semble inutile et restrictif d'essayer de décrire son génie, alors je vais arrêter avec ceci: Geidi Primes, c'est un produit phare des aspects hyperboliques. Monte à bord!
2012 has come and gone, and once again we've decided to join the fray of year-end retrospectives sans stocking-stuffer advertorial.
2012 Albums We Missed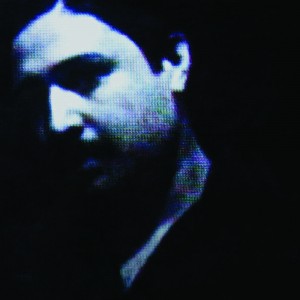 2012 Music We Wish Was Released Physically
2012's Most Memorable Packaging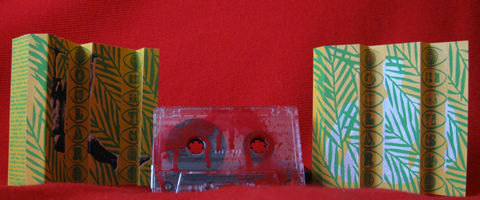 2012's Biggest Surprises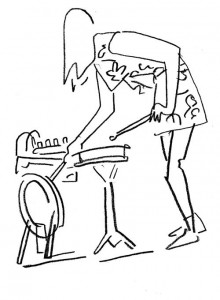 "Drainolith's new live setup with a she-crooner and an e-drummer." (Benoit Poirier)
"The re-discovery of The Party's Over. Still waiting to hear Diner's Club…" (Simon Frank)
"I'm in Sydney, Australia right now and everyone is dressed like Grimes. It's cool. I was still a bit too young to remember when everyone started dressing like Kurt Cobain." (Tobias Rochman)
"After drinking with him a week earlier, Chris Reimer passing away in his sleep late last February. Truly an amazing, talented and generous human being who is still missed dearly by everyone whose life he touched." (Paul Lawton)
"Chris Reimer – The Chad Tape. I had read that recordings of Chris' solo work existed somewhere, but I really wasn't expecting to hear it anytime soon." (Pavan Brar)
"Aaron and Marie's move to Waterloo." (James Lindsay)
"Receiving a letter in the mail exclaiming Weird Canada's non-profitness" (Aaron Levin)
2012 Release from the Most Obscure Location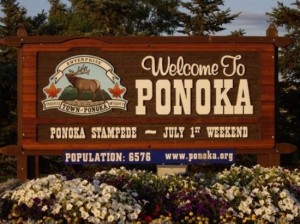 Ultra Bonbon – Tape Hiss Abyss (Ponoka, AB) ("Because I'd certainly never heard of Ponoka" – Pavan Brar)
Broken Deer – Medicine Songs (Whitehorse, YT) ("But Lindsay will probably win every year." – Tobias Rochman)
"All the releases from the ex-Grand Prairie diaspora: Pawpaw, WAND, Goose Lake, Matthew A. Wilkinson, The Royal Iguana Fur, Organ Magic, Butterbones, etc." – David Ferris
Grime Kings – First View of the New (Belleville, ON) ("Finally, Belleville has someone other than Avril Lavigne." – Max Cotter)
Northern Haze – Northern Haze (Igloolik, NU) (James Lindsay)
"Geography doesn't matter anymore (via 2012)" (Paul Lawton)
2012's Most Prolific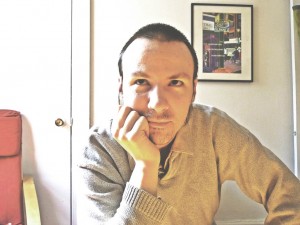 2012's Most Stoned Dudes
Krang ("Krang should get a lifetime achievement award in this category." – David Ferris)
Hellaluya (James Lindsay)
Phil Console (Benoit Poirier)
2012's Geographical Hotbed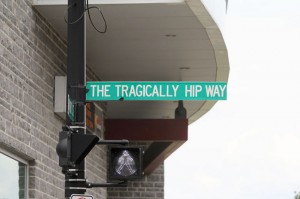 Kingson, ON ("Renaming a street The Tragically Hip Way may have been Kingston, Ontario's least important musical move in 2012. The sophomore release from PS I Love You put the Limestone City on the map but it's the hard work from the next generation (Sleuth Bears, Try Harder, Dorothea Paas, etc.) that will keep it there. And lest you think grunge-gaze-tinged pop is the only game in town, let this fantastic noise comp prove you otherwise." – James Goddard)
Toronto's East End (Graeme Langdon)
The Zone ("but not the rest of Montreal" – Graeme Langdon)
Saskatoon, SK ("Saskatoon for a second year running. Just listen to the Saskatoon side of Bloodstains Across the Prairies for any proof needed." – Paul Lawton)
Kevin Hainey's record collection (Jesse Locke)
2012's Most Facemelting Video
2012's Softest Softie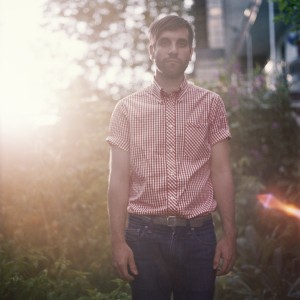 2012's Heaviest Heavy
2012's Best Line From a Submission Email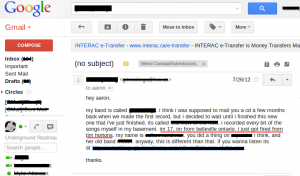 "Im 17, im from belleville ontario. I just got fired from tim hortons." (Aaron Levin)
"You'll find thsi band's many unusual qualities both musically and instrumentally compelling" ("Brooklyn band" – Tobias Rochman)
"Hi" (Graeme Langdon)
2012's Most Flowetic Poetic (Best Lyrics)
GUILT – PIGGY from Jacqueline Lachance on Vimeo.
2012 Lifer Award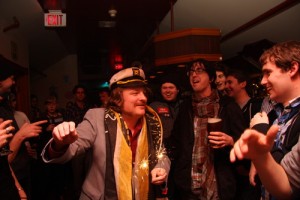 B.A. Johnston ("Canada's hardest working hobo." – Paul Lawton)
B.A. Johnston ("2012 marks the year I finally grasp the behemoth that is the BA touring machine." – Aaron Levin)
Christian Simmons ("The backbone of Sheer Agony, Each Other, Lantern, Hand Cream and more?" – Jesse Locke)
Leonard Cohen ("I reread Beautiful Losers and the new biography I'm Your Man by Sylvie Simmons this year. The original weird Canadian." – Tobias Rochmann) 
Rick White ("For the Eric's Trip movie" – James Goddard)
Julie Doiron ("For releasing another excellent album." – James Goddard)
Pour clore l'année 2012, nous avons décidé une fois de plus de contribuer à la cuvée annuelle de rétrospectives de toutes sortes. Les listes Top 10 qui polluent le paysage médiatique de décembre étant souvent ennuyantes, aliénantes et/ou péniblement publireportagesques, nous avons choisi d'attendre que l'année soit terminée et de promouvoir la curiosité et les découvertes plutôt que de chercher le « meilleur » de tout. Sans plus tarder, voici notre rétrospective 2012 !
Les albums que nous avons manqués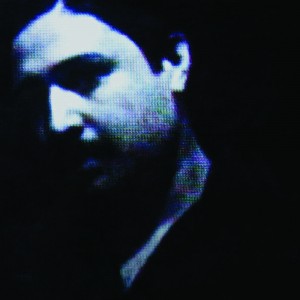 Les albums numériques qui mériteraient une sortie physique
Les emballages les plus mémorables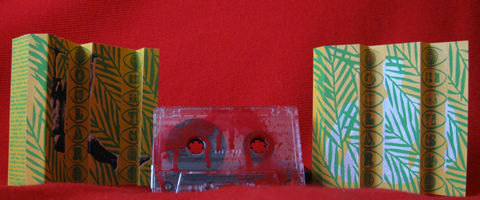 Les plus grandes surprises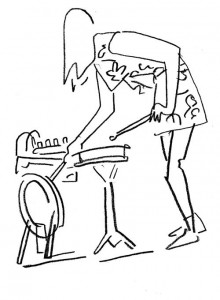 « Le nouveau format live de Drainolith avec une crooneuse et un batteur électronique. » (Benoit Poirier)
« La redécouverte de The Party's Over. On attend encore Diner's Club… » (Simon Frank)
« Je suis présentement à Sydney, Australie, et tout le monde est habillé comme Grimes. C'est cool. Je suis trop jeune pour me rappeler du temps où tout le monde s'habillait comme Kurt Cobain… » (Tobias Rochman)
« Le décès de Chris Reimer dans son sommeil en février dernier. C'était un être humain merveilleux, généreux et plein de talent qui manque beaucoup à tous ceux dont il a enrichi la vie. » (Paul Lawton)
« Chris Reimer – The Chad Tape. J'avais lu que ces enregistrements de Chris en solo existaient, mais je ne m'attendais pas à les entendre cette année. » (Pavan Brar)
« Le déménagement d'Aaron et de Marie à Waterloo. » (James Lindsay)
« La lettre que j'ai reçue par la poste confirmant le statut d'organisme à but non lucratif de Weird Canada. » (Aaron Levin)
L'album venu de l'endroit le plus reculé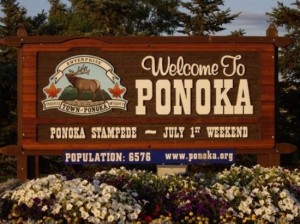 Ultra Bonbon – Tape Hiss Abyss (Ponoka, AB) (« Je n'avais certes jamais entendu parler de Ponoka. » – Pavan Brar)
Broken Deer – Medicine Songs (Whitehorse, YT) (« Mais Lindsay gagne à chaque année. » – Tobias Rochman)
« Toute la production de la diaspora de Grand Prairie : Pawpaw, WAND, Goose Lake, Matthew A. Wilkinson, The Royal Iguana Fur, Organ Magic, Butterbones, etc. » – David Ferris
Grime Kings – First View of the New (Belleville, ON) (« Enfin, Belleville est représentée par quelqu'un d'autre qu'Avril Lavigne. » – Max Cotter)
Northern Haze – Northern Haze (Igloolik, NU) (James Lindsay)
« La géographie n'a plus d'importance (via 2012) » – Paul Lawton
Les plus prolifiques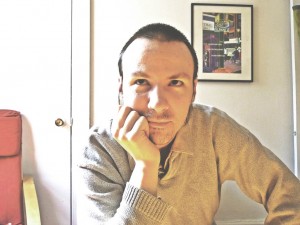 Les gars les plus gelés
Krang (« Krang méritent un prix d'excellence dans cette catégorie pour l'ensemble de leurs oeuvres. » – David Ferris)
Hellaluya (James Lindsay)
Phil Console (Benoit Poirier)
Le foyer géographique de 2012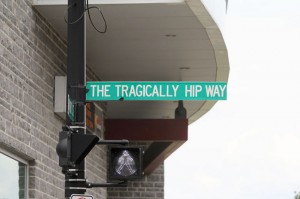 Kingston, ON (« Ce fut peut-être en somme le geste musical le plus insignifiant de Kingston de renommer une rue The Tragically Hip Way. Le deuxième album de PS I Love You a mis la ville sur la *map mais c'est le travail acharné de la nouvelle génération (Sleuth Bears, Try Harder, Dorothea Paas, etc.) qui va s'assurer de sa pérénnité. Et si vous croyez qu'on n'y fait que de la pop à la grunge-gaze, écoutez pour voir cette compilation de noise fantastique.* » – James Goddard)
Le quartier East End de Toronto (Graeme Langdon)
The Zone (« mais pas le reste de Montréal » – Graeme Langdon)
Saskatoon, SK (« Saskatoon pour une deuxième année de suite. Il suffit d'écouter le côté Saskatoon de Bloodstains Across the Prairies pour la preuve. » – Paul Lawton)
La collection de disques de Kevin Hainey (Jesse Locke)
Le vidéo le plus hallucinant
Le plus doux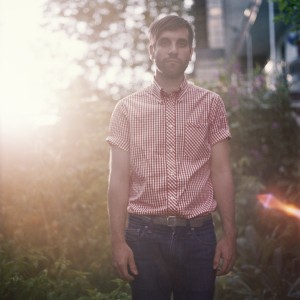 Le plus heavy
Le meilleur extrait de courriel que nous avons reçu
2012's Best Line From a Submission Email
« J'ai 17 ans et je viens de Belleville, Ontario. Je viens d'être renvoyé de chez Tim Hortons. » (Aaron Levin)
« Vous trouverez les qualités particulières de ce groupe musicalement et instrumentalement attrayantes » (« Un groupe de Brooklyn » – Tobias Rochman)
« Allo » (Graeme Langdon)
Meilleures paroles
GUILT – PIGGY from Jacqueline Lachance on Vimeo.
Prix de carrière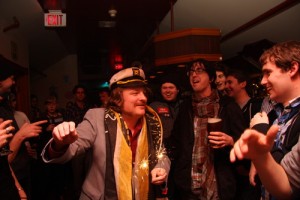 B.A. Johnston (« Le hobo qui travaille le plus fort au Canada. » – Paul Lawton)
B.A. Johnston (« C'est en 2012 que j'ai finalement compris la machine colossale des tournées de B.A. » – Aaron Levin)
Christian Simmons (« Le pilier central de Sheer Agony, Each Other, Lantern, Hand Cream et plus ? » – Jesse Locke)
Leonard Cohen (« J'ai relu *Beautiful Losers et sa nouvelle biographie, I'm Your Man de Sylvie Simmons cette année. Le Weird-Canadien original.* » – Tobias Rochmann)
Rick White (« Rick White, pour le film Eric's Trip » – James Goddard)
Julie Doiron (« Encore un excellent album. » – James Goddard)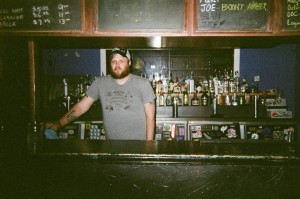 Interview with: Craig Martell
From: Wunderbar Hofbrauhaus
(conducted by: Michael Deane)
Edmonton, AB
Every city needs a Wunderbar, but only Edmonton has it. This venue re-invigorated many of Edmonton's music scenes – and definitely launched a few – and provided a space and outlet for an entire city's indie endeavours. There have always been alternative venues in Edmonton, especially when it came to shows organized by Weird Canada (Bonnie Doon Bowling Alley, Steel Wheels Pizza, Edmonton Music Society, the McKernan LRT Tunnel, The End of the World, Castle Awesome, The Wicked Awesomes! basement), and traditional venues that allowed smaller and weirder shows to happen (The Artery, Bohemia, Likwid Lounge and New City). Yet nothing gave Edmontonian bands and promoters everything they needed – a central location, low costs, a good sound system and helpful, accepting, friendly staff – until The New Wunderbar opened its doors.
The New Wunderbar celebrated its second birthday this past summer, and in its short time as an Edmonton venue, it's come to mean a lot to a lot of people. It's an easy-to-book bar with owners that are genuine music fans, and it's got a beer list that beats out every other bar in the city. It's a small room, but it's versatile; with an 80-person capacity, you don't need many people to keep it from looking empty, and when it's packed, it can be the concert you'll talk about forever.
Locals (or ex-locals) like The Wicked Awesomes!, Krang, Brazilian Money, Travis Bretzer, TAIWAN, Bonspiel, Fire Next Time, Scenic Route To Alaska, Renny Wilson, Jessica Jalbert, Slates, Sans AIDS, Mac DeMarco, Jom Comyn, Energetic Action, Rhythm of Cruelty, The Group Sound, Mitchmatic, Geister, etc. etc. all play or played the venue regularly, but out-of-town acts like Phil Elvrum, Japanther, Mark Sultan, Nü Sensae and Dog Day have also taken the Wunderbar stage. Wunderbar has also meant a lot to the Weird Canada community, with Aaron Levin having booked many shows there while living in Edmonton (Grimes, Pop Winds, Babysitter, Walter TV, Fist City, DBL Dragon, Feral Children, and many more), and many of these bands play there on their way across the prairies. This summer even saw 'Weird Canada Day' – a full day event at Wunderbar featuring Monomyth, Brazilian Money, Rocktimus Crime and 10 others.
One of the main reasons for Wunderbar's popularity with local and touring bands is that the staff treats artists and promoters with a great deal of respect, freedom and generosity. If you set up a show at Wunderbar, there is a sound system that they will help you use, little to no charge, and bands/promoters get 100% of the door. Co-owner Craig Martell does most of the booking at this point, but the core idea has stayed the same.
Craig could be an imposing guy. Standing at 6'5, he is definitely a presence in the small Wunderbar room. As soon as you talk to him, his affability is immediate. He's a conversationalist that can speak about anything, shows a genuine interest in the people he's talking to, and cares about what he says and how he says it. That's what's so immediately clear about Craig and the other Wunderbar owners: they care. They care about the bands that come to their bar, they care about the product they put out, and they care about their patrons.
The Wunderbar story is really best told by Craig himself, so I sat down with him for an oral history of the bar. Any sections in italics are additions meant as explanatory asides.
Michael Deane
Totally Disconnected
www.totallydisconnected.com
---
/////////////// WUNDERBAR: THE BEGINNING ///////////////
Craig moved to Edmonton from Nova Scotia about five years ago. At first, he worked downtown at the Sherlock Holmes pub along with his Wunderbar co-owners before they decided to branch out and start their own bar. Wunderbar was always a mixed bag before Craig and co. took it over. It had a reputation as a skinhead bar, but if you went in on a Saturday night, it might look like a German soccer tavern with Euro club hits being played, or there could be a punk show packed to the gills with 18-year olds.
Craig
::
I had been to Wunderbar a few times beforehand, and contrary to popular belief it had the same owners for seven years. People tend to think that it had a pile of different owners, because it had a bunch of faces, but it was the same owners the whole time. The owners didn't spend a lot of time here because they had other business endeavours that they were involved with. They had one manager, Chris, who was a really nice guy and a good manager, but they had no intention of ever being a live music venue. They wanted to have a hangout spot for them and their friends, kind of a mod club European soccer bar, and that involves by nature a lot of skinheads. It got the reputation as a Nazi bar, but it was never that; it was almost all non-racist skinheads. So that crowd kept them in business for a number of years, but when things started dying out and their friends aged a bit, they kind of panicked and figured they needed people in there. A few bands came and asked to play, so they allowed shows to happen. They kind of begrudgingly became a live music venue. Chris did his best to allow bands to play and be good, but he wasn't really involved in the local music scene. He wasn't seeking out development of local talent, but he's an amazing guy.
Chris now works on the railroad, and also worked at the scooter shop that the former Wunderbar owners also ran.
Craig
::
They had a manager who took over before we did and he tried to turn it into a dance club, and that's when everything self-destructed as a venue. Bands would be asked to play, but they'd be asked to play 40% cover songs. Or they'd book a punk show and on the same night they'd book a birthday party for one of the Edmonton Eskimos – it just led to a lot of chaos. Then they decided to sell the business and they actually did sell it to a guy about a month or two before we bought it. The guy who bought it was a guy we'd known for years from the service industry – he was a fine dining server with an amazing resume, but he eventually got into doing a lot of crack. He went to rehab and came out, and presented the owners with a great business plan about how he wanted to turn it into a bistro. He wanted to take over but he had no money, so he wanted to run the place and pay them back with his profits. They really wanted to get rid of the place so they agreed to it. And then within a month they realized the place had changed completely. He would get people to work on it and send the owners the bill and everyone who was working here were street people and crackheads, and the owners were just like, "this isn't what we agreed to."The owners then installed Cameron Noyes, who is a local music legend. He played in a bunch of punk bands back in the day, used to book European tours for Canadian punk bands, managed SNFU, and was involved with The Smalls. He had run the place for about a month before we took over, and when we started he became our booker. We had no intention of ever owning a live music venue; it's the exact business I never wanted to get into. It's the hardest bar to make money with because you are automatically saying "we're not going to have regulars" – you're not going to have guys who come in every night and spend $100, which every other bar has. If you go to a neighbourhood pub, you're going to have a guy who comes in every day and drops $50-75, and we don't have anyone that comes in here five nights per week. We had a business plan for something that wasn't going to be a music venue, but the two things we didn't have were money and any sense of making it a real thing.
/////////////// TAKING OVER WUNDERBAR ///////////////
Craig
::
We were going to be a beer bar, we were going to have food, and we were going to be arts-related, but not in a pretentious way. Wunderbar came up for sale and we had all been there, and Chris – my business partner – had been in a band that played here quite a bit. He knew the old owners, and it was affordable. Even for us on a small level – in the bar industry – money works on level you can't fathom. As someone who never has more than a thousand dollars, the idea of ordering $3,000 of liquor every week is so foreign. So, the bar came up for sale, and we made the down payment – we had enough for a down payment, but we had no other money. We had $4,000 between us and borrowed the rest from friends and family and bought the place – we bought it on a Wednesday and took over on the following Saturday. Very little was here, and they'd been doing a lot of local draught anyway, but we had to deal with challenges like having the worst reputation with every liquor store and brewery in town from when the crackhead owned it, so nobody wanted to deal with us. On the Saturday when we took over we had $500. We bought the booze from the previous owners, but there wasn't much there because the owners had a blowout party the night before. So, we loaded up a Honda Civic full of beer, filled the fridge, sold it, and then the next day went to fill the Civic with beer again. We had no employees, so Levi ran it by himself for the first month, and we would cover his shifts at Sherlock Holmes, and then we would work at Wunderbar on our nights off. We were putting in 18 hours a day every day for the first three months. I only knew two local bands in Edmonton at the time, so Cameron's booking and our friends making special trips across the river to drink at out bar kept us alive for the first three or six months.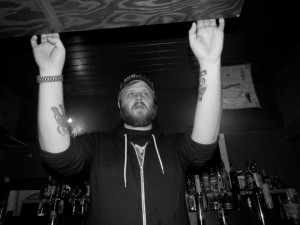 Craig Martell (at the bar) of The Wunderbar Hofbrauhaus
When you buy a bar in Edmonton, especially on Whyte Ave., you don't usually buy the bar or any real estate, you get the liquor licence and the lease. In the area where Wunderbar is located (off Whyte Ave.), licences are pretty limited and there's a hard cap on how many are allowed to be issued.
/////////////// BECOMING A LIVE MUSIC VENUE ///////////////
Craig
::
At the beginning, we didn't know enough bands to book seven nights a week. We knew right away that we had to be a live venue; when you look at the room, I can't imagine anything but that. At first we flirted with the idea of playing both sides – during the week we'd just be a neighbourhood pub and keep the old regulars and on weekends we'd do live shows and pack the place. And neither of those things happened, because it turns out there weren't really any old regulars by that time. And our shows weren't packing the place. We thought they were, but we didn't know any better. It's like if you go to buy something you've never considered buying – I went to buy a window last week, and if the guy said "that's $20" I'd be like "OK," and if he said, "that'll be $2,000" I'd be like "OK." I don't know what that costs. We'd have a show and 20 people would come, and we'd be like, "Oh man, 20 people in the bar, that's great."We've become more in tune with what we can get out of our crowd. Like, there are certain scenes and certain shows in Edmonton where we know we could have a packed crowd that aren't going to drink hard, where there are other crowds where you can have a half-full room and make two or three times the money – but that took a long time to figure out. We definitely just scraped by at the beginning, because we had a different model back then. Cameron and us came up with this terrible idea where we'd never charge cover so we could get walk-by traffic. It would be free cover and we'd pay the bands guarantees. Not huge guarantees, nobody was getting rich, but I know that some nights we'd shell out $300 to bands and lose our profits and more. I also realized that cover's not a bad thing – people will pay it. I also realized that if bands are making $300 anyway, why would they want to push the show? Why would they care about filling the place if they're always going to make $300? After the first three months, we started playing with that a bit more – charging cover some nights – and that's the time when I took over the booking.Very few of the people that would play a weekend show at the beginning could get a weekend show now. It was very much the old guard at that time, like folk stuff, North Country Fair stuff, and anything that would fall into our laps. We were open to too much at the time – we were like 'regardless of genre, regardless of quality, we'll be a room that you can play' and we quickly realized that that's not a good idea. It's a great utopian dream that's completely unrealistic in application. We then started picking and choosing a little better. We wanted to be a music hub, but we didn't know how to go about that. We knew so few people, so we didn't know who was a popular band and who wasn't a popular band, we didn't know each scene. I can almost pinpoint the moment when I met each scene, when I met each crowd, and the leader of that crowd. We tried a few things –open mics, DJ nights – and some of that worked and some of it didn't, but now booking seven nights a week is a breeze.
The first band I can remember that started playing here regularly was Almanac, which was Donald Fenniak and Jon Mick's old band. They played a show and were one of the first bands we got to know a bit, and we were like 'guys, come back.' Jom Comyn also did a few of the first shows here; I remember his first show was him with The Joe and Fuck The Tundra. Then Joe started putting on a couple of shows, and quickly you just adapt to that. I also knew Mattie from Clean Up Your Act productions, just from mutual friends, and he was like 'I don't book at Wunderbar anymore, but since you guys are running it now I will.' He put on a couple of cool shows and we started seeing what can happen when you get clever with your booking and know how to run a show. Because we had no idea; our gear was terrible, we had no understanding of anything and we were just going with the flow. We could've been really easy to manipulate if people wanted to.
The fist two local bands that I recall seeing in Edmonton that I remember being excited about were an indie-pop band called Yes, Nice and Audio/Rocketry. I saw Audio/Rocketry open for Greg MacPherson at the Haven, and I remember contacting Audio/Rocketry to play here. I thought they were so good and that it was a pipe dream getting them to play here – which is interesting because Matt now works here. I remember contacting Audio/Rocketry about shows and being like, 'hey, take it any day you want,' and they played and the show was just massive. Huge successes like that made me realize what this bar could be if we booked a little more carefully and stuck to our guns a little more.
/////////////// THE WUNDERBAR STRATEGY ///////////////
Craig
::
Even recently we've changed strategies a lot in terms of the amount of money we're putting out versus what's coming in. At the end of the day it's a business, and though we have a pretty altruistic approach to it, we've embraced that a bit more. At first, we were very quick to do things that would lose us money. But we've now created the standard for how I think things should work – our ideals have never changed, but our strategy has.To some degree we're all timid guys. We almost had a socialist approach to things. Like we had one person booking, but we'd just give people shows. There have been many lessons learned, like we can't do a noise show on the weekend. I don't want to book anything where someone would walk in and say "this is bad quality." We want to stay underground to some degree, but I don't want anyone to ever come and say 'this band doesn't put any effort into being creative.' So we avoid really radio stuff. My worry was always pigeonholing ourselves. I always want to stay in touch with younger acts, so even if the band isn't great, when they get older they might have good bands and still come to Wunderbar. And that's still a line I'm afraid that I don't walk well.
Wunderbar does not really cater to a single scene or sound. Folk, punk, pop, hip hop, noise, indie and experimental bands will all play at Wunderbar in the same week. This actually grows the scene around Wunderbar, rather than having it as a bar that limits itself by catering to just one genre. Craig does all of the booking at this point, and though he has an advanced and broad musical palette, they can't all be bands that he enjoys hearing.
Craig
::
I'll make concessions for bands I don't like. For example, I have a pop-punk rule. I'm not a huge pop-punk fan myself. That said, the pop-punk crowd are some of our best customers – they're our most loyal customers, they're the sweetest guys, and they're incredibly talented. But I have a rule that if a pop-punk band wants to play here and I don't know them, and another pop-punk band [that we know] won't vouch for them, I won't book them. There are other venues that will do it. DV8 will do it, New City will do it; there's no lack of places to play. So, basically, it's my own judgment; it comes down to me being me. But I'm fairly open-minded. I used to be hesitant to say no, but what I've quickly realized is that there's a crowd of 800 people that come to Wunderbar, and if I have a show and those people won't be into it, and the band has no way of bringing their own crowd, why would I book it? So, if some modern-rock radio band wants to play and I say no, I'm not being a dick; realistically there are promoters in town that could kill with that, so why would you play a bad show here when you could play a good show somewhere else? I'm really aware of that these days. I used to get kind of angry when I'd see other venues that didn't do things as well as us get shows that I thought we should be getting. And now I don't care because we get a lot of quality shows. The only time I care is when I think I'm the only person in town who could possibly promote it right.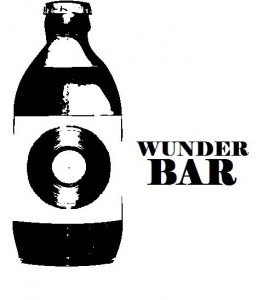 Over the two years it's been open, Wunderbar has served as a venue for all sorts of local and touring bands. Many bands that have or have gone on to a lot of national and international attention have played the Wunderbar stage. Craig has definitely been someone that has given many local acts their first gig, and I wanted to know what bands most surprised him, or most impressed him when they were a band that he had never heard of previously.
Craig
::
One of the inspiring moments I had was watching Energetic Action. I think they'd played a few shows, like, I'd seen their name around town. Mattie had set up a weird-billed show, with them, a punk band, and a proggy stoner rock band. Energetic Action came in and they were new to it with that band. The beef that night was that everyone was sharing a backline, but Energetic Action didn't want to, they wanted to use their own gear. Due to technical difficulties, their set-up took like 35-40 minutes, and they started playing and couple of songs in their amp blows, and Mattie was like, 'you're done, get off the stage, you should've borrowed gear.' And they came up to me outside and said 'we can do better than this, we'd love another shot.' And I thought about it and I was like, 'that's the best four minutes of music I've seen in a really long time. I want you to headline next month.' That was the first time when I realized we don't just have to act as a medium, we can control things to some degree; if we think a band is worthwhile, we can push them, we can make sure they play to the right people. If I see a young band who has a big crowd of friends, and those friends won't be coming to their shows in a year, I'll be straight up and say 'I'm going to wear out that draw.' It's going to happen anyway, so what I'm going to do is give you guys a place where you can play to new crowds and hopefully make fans, and I'm going to put you on shows with touring bands and I am counting on you to bring your friends out until they don't care any more. And it usually works out. I'll get a touring band who wants to play with a certain band, and I'll say 'they don't draw,' and it's not being rude, it's saying you're coming to a town where you want to play with a band that will draw zero people, which means at the end of the night you'll all have zero dollars. So, scratch that, tell that band they can't play and I'll get a band that will draw and I'll get that band a show where they get to play for some people. Let's not create 'everyone loses' situations. Spreading the word about these bands is very important.There are so many bands that have blown me away with their selflessness, which is something that a lot of promoters don't pay attention to. They'll use a band and think they're doing the band a favour by giving them a show. There was a show where a bunch of friends of mine from Cape Breton were playing, and they have some draw out here. I played them for Fire Next Time, and they loved it and wanted to play. We packed the show out at $10 cover and made a lot of money, and I was able to give this band their guarantee and a half, and was left with several hundred dollars, which I tried to give to Fire Next Time. And Fire Next Time said 'we don't want it. Give it to the touring band. We've been on tour and we know what it's like, give it to them.' I had to force it on them. It was like your aunt trying to pay you for babysitting when you're a kid. Having an appreciation for the bands is so important.I won't book bands if they're not good people. I'm pretty good with seeing the good in everyone, but there are a few bands that have left a bad taste in my mouth. Promoters talk, so if a band is playing here, I will have heard if they've screwed around in other venues – I'll hear about it. People tell me not to book them. That's one thing that I think will help Edmonton long-term. Myself and other venue operators in town have great relationships, and I want them to succeed. We're really good at working together – and I can develop bands and send them to bigger venues. There are a lot of bands in Edmonton that shouldn't be playing a CD release show at Wunderbar with 40 people waiting in line. When a band comes to me and I know it can't work, I can say "Hey Phil, put this on at The Artery if you like it."
/////////////// WUNDERBAR'S GROWING IMPORTANCE ///////////////
Craig
::
I think Wunderbar has become important and I didn't expect us to become this important. And we're not important to everybody – for lots of people we're just a room to play, and they have no loyalty to it, and that's cool, I don't care. I think there are enough people who really care about us genuinely, and would do anything for us, and that's so cool. I don't think there are many venues like that in Canada. What's shocking to me is the amount of bands that are touring that will come through and say 'I've heard nothing but good things from my friends.' And that's what venues forget: bands talk too. If you start screwing over bands, they will tell people not to play there. And I'm sure there are 10 bands in Edmonton that tell everyone not to play Wunderbar because they hate me. For touring bands, I'd say in the history of Wunderbar there's been a couple that have only had an OK time, but the vast majority have an incredible time and tell everybody, and there's only been one situation where the person hated it. Lack of a sound guy can be a beef for some people, but if we had a sound guy we wouldn't be able to do what we do every night. We don't get too much criticism – overall, it's a very positive thing. There aren't too many bands that would choose to play another venue over here, and when it does happen, I get confused.Occasionally, my one worry is that I think we get taken for granted. Sometimes, because we occasionally have no-risk deals, there's no money on the line for the bands. If zero people come out, they don't have to pay us anything – and we're one of the only rooms in town where you can have a weekend show and not have money you have to pay the venue. I've seen some shows where I've gotten kind of mad because I know the band didn't push it very hard. I know that they were like 'oh well, we let this one slip away. I guess we have a night where we don't make a bunch of money,' but I have a night where I make NO money, and that sucks.
/////////////// THE FINANCIAL STRUGGLE ///////////////
Craig, Levi and Chris have yet to take a pay cheque from Wunderbar. They live almost exclusively off tips. After two years of running a fairly successful venue, and one that has a lot of importance for Edmonton and other bands around Canada, this is probably puzzling to many people. Somehow, however, it hasn't dampened the Wunderbar owners' enthusiasm.
Craig
::
Sometimes we get scared. Occasionally, me and Levi will have a conversation where it hits us that we've been doing this for two years, and in two years we've made less money than we've ever made, ever. Wunderbar is in a way better financial spot than we used to be in many ways, and the amount of money that comes in is dramatically better than it used to be, but I don't think we'll ever be in a place where it can support me, Chris and Levi. Maybe one of us. But I've decided that I always want this to be a thing. Wunderbar always has to be a thing, and we'll make money from other business ventures. We always have other pots on the stove, and some of them are getting to be potentially real. One of them is another bar, and one is another restaurant. In a dream world, we've always wanted a bit of an empire, but an empire of businesses that we actually believe in and care about, which most ownership groups don't. We're never detached – I see people now that have fancy beer in their bar because they see us doing it, and I see people booking bands because they see us doing it – so who knows? Maybe in two years we won't be hot any more because some other venue will open with the same door deal and a better room. This is why, at the end of the day, we try to be nice to people so people want us to succeed. It takes a lot of work to keep up, but when it clicks it clicks, and right now it's clicking more often than not. This summer has blown me away – so many amazing bands coming through. I very rarely now have a show where I'm like, 'I hated that, that sucks.'
For those in Edmonton, a place like Wunderbar has become such a staple that it's hard to imagine what the city would be like without it. And for many bands that have toured through Edmonton, Wunderbar is a welcome surprise.
Craig
::
I think this can happen in every place – I think every place is dying for it. I've talked to a bunch of people – and not just bands wistfully thinking 'I wish we had this' – people who genuinely know the industry, people who book at other bars, and they realize that what most cities have just isn't good enough. You can find other bars that are as flexible and easygoing as us, but usually the show will be pretty slack, everything about it, the promotion and all that. Because it does take a lot of work. You can find bars that are staying in touch with the local music scene, but occasionally they have egos and it's hard to get a show there. It's hard to find a promoter that will reply to your emails. There are a lot of things that we do that people really appreciate, and I think that every major centre should have a Wunderbar. Every major centre should have an 80-person room where you can have 20 people in on a Monday night and it doesn't feel like a disaster, and that you can pack and have it be fun and still have bands make money. Having bands fill our room and say they filled a 250-person room last time they were town but made as much money with us is so great. I don't know if it'll ever happen, but I'd love to start one up in Halifax and one in Winnipeg, to start. It's strange to me to hear bands say that with all these huge venues with great sound gear and a cool feel to the room that they like Wunderbar the most, but it's really cool.
Craig Martell's Top 5 Shows at Wunderbar
1. Mount Eerie – "It was like a hero that played here, and I thought the show was perfect."
2. Fire Next Time and Audio/Rocketry tour kick-off – "It was everything we ever wanted a night to be."
3. Found Festival Fund Raiser – "There was a performance that night by one guy from Calgary called Distance Bullock, who to my mind is the most talented performer in Alberta. He had a performance that did things I've never seen done. I've never seen a loud room hushed like it was there, and there were 60 people sitting on the floor around him while he was in our back room playing through an amp, and no one was even whispering. Every person there – there were the Scenic Route To Alaska boys, Ryan from Fire Next Time, Will and Tyler from The Wicked Awesomes!, Ben Sir from E-Town Beatdown – and everyone was mesmerized. All these people with no musical taste in common were all gobsmacked, blown away, and I've never seen that happen before."
4. Rural Alberta Advantage – "Second time we ever went all ages."
5. Sans AIDS goodbye show – "It's a crowd I've never particularly warmed to; they're the biggest pain in the ass of any crowd. But Peter's a guy I genuinely cared about, and one of the dozens of people that have moved away from Edmonton where I genuinely felt it. I think I want to fly him out for a show – I think he's a genius, I think his music is genius, I love it so much, and I think he's a really good person. So that show was great just because I was happy we could do it for him."
(Traduit par Odile Leclerc)
Chaque cité à besoin d'un Wonderbar, mais seulement Edmonton l'a. Ce site a revivifié plusieurs scènes musicales d'Edmonton— et en a définitivement lancé quelques unes —et a fournit un endroit et un exutoire pour les efforts indépendants de la ville entière. Il y a toujours eu des sites alternatifs à Edmonton, spécialement quand ça concernait les spectacles organisés par Weird Canada (Bonnie Doon Bowling Alley, Steel Wheels Pizza, Edmonton Music Society, the McKernan LRT Tunnel, The End of the World, Castle Awesome, The Wicked Awesomes! basement), et des installations traditionnels qui permettaient aux spectacles plus petits et plus bizarres de se produire (The Artery, Bohemia, Likwid Lounge et New City). Mais encore, rien n'a donné aux groupes et promoteurs Edmontoniens tout ce dont ils avaient besoin— une location centrale, de bas coûts, un bon système de son et des employés aidant, acceptant et amicaux —jusqu'à ce que The New Wunderbar ait ouvert ses portes.
The New Wonderbar célébrait son deuxi;eme anniversaire cet été passé et dans son bref temps en tant que site d'Edmonton, c'en est devenue à vouloir dire beaucoup pour beaucoup de gens. C'est un bar facile à réserver avec des propriétaires qui sont de sincères fans de musique et il a une liste de bières qui bat tout les autres bars dans la cité. C'est une petite pièce, mais c'est versatile; avec une capacité de 80 personnes, vous n'avez pas besoin de beaucoup de gens pour l'empêcher d'avoir l'air vide et quand c'est bourré de monde, ça peut être le concert dont vous allez parler pour toujours.
Les habitants ( ou anciens habitants) comme The Wicked Awesomes!, Krang, Brazilian Money, Travis Bretzer, TAIWAN, Bonspiel, Fire Next Time, Scenic Route To Alaska, Renny Wilson, Jessica Jalbert, Slates, Sans AIDS, Mac DeMarco, Jom Comyn, Energetic Action, Rhythm of Cruelty, The Group Sound, Mitchmatic, Geister, etc. etc. Tous jouent ou ont joué sur le site régulièrement, mais des numéros hors-ville comme Phil Elvrum, Japanther, Mark Sultan, Nü Sensae et Dog Day ont aussi saisi la scène de Wonderbar. Wunderbar veut aussi dire beaucoup pour la communauté de Weird Canada, avec Aaron Levin qui a réservé plusieurs spectacles là pendant qu'il vivait à Edmonton (Grimes, Pop Winds, Babysitter, Walter TV, Fist City, DBL Dragon, Feral Children, et plusieurs autres) et plusieurs de ces groupes jouent là sur leur chemin à travers les prairies. Ce été à même vu le ''Jour de Weird Canada''—un évènement d'une journée au complète à Wunderbar présentant Monomyth, Brazilian Money, Rocktimus Crime et 10 autres.
Une des raisons principales pour la popularité de Wunderbar avec les locals et les groupes en tournée c,est que les employés traitent les artistes et les promoteurs avec beaucoup de respect, de liberté et de générosité. Si vous montez un spectacle à Wunderbar, il y a un système de son qu'ils vont vous aider à utiliser, avec presque pas de frais et les groupes/promoteurs reçoivent 100% à la porte. Le Co-propriétaire Craig Martell s'occupe de la plupart des réservations à ce point, mais l'idée central est restée la même. Craig pourrait être un gars imposant. Se tenant à 6'5, il est définitivement une présence dans la petite pièce de Wunderbar. Aussitôt que vous lui parlez, son affabilité est immédiate. Il est un causeur à qui vous pouvez parler de n'importe quoi, il montre un intérêt réel pour les gens à qui il parle et se soucie de ce qu'il dit et comment il le dit. C'est ce qui est immédiatement clair à propos de Craig et les autres propriétaires de Wunderbar : ils s'en soucient. Ils se soucient des groupes qui viennent dans leur bar, ils se soucient du produit qu'ils réalisent et ils se soucient de leurs patrons.
L'histoire de Wunderbar est vraiment mieux racontée par Craig lui-même, alors je me suis assis avec lui pour une histoire orale du bar. Toute section en italique son des additions pour un explicatifs à parts.
Michael Deane
Totalement déconnecté
www.totallydisconnected.com
---
/////////////// WUNDERBAR: LE COMMENCEMENT ///////////////
Craig a déménagé à Edmonton de Nouvelle-Écosse il y a environ cinq ans. Au début, il a travaillé au centre ville au pub Sherlock Holmes avec ses collègues de Wunderbar avant qu'ils ne décident d'aller ailleurs et commencer leur propre bar. Wunder avait toujours été un sac mixte avant que Craig et cie s'en empare. Ça l'avait une réputation de bar à skinhead, mais si vous y alliez un samedi soir, ça aurait pu avoir l'air d'une taverne de soccer allemande avec des hits de Euro club jouant ou il aurait pu y avoir un spectacle punk rempli à craquer de jeunes de 18 ans.
Craig
::
J'avais été au Wunderbar quelques fois auparavant et contrairement à la croyance populaire c'était les mêmes propriétaires depuis sept ans. Les gens ont tendances à penser que ça l'avait un tas de propriétaires différents, parce qu'il y avait beaucoup de visages, mais c'était les mêmes propriétaires durant tout ce temps. Les propriétaires ne passaient pas beaucoup de temps ici parce qu'ils étaient impliqués dans d'autres initiatives d'affaires. Ils avaient un directeur, Chris, qui était un gars vraiment chouette et qui était un bon directeur, mais ils n'avaient jamais eu l'intention d'être un site pour la musique en direct. Ils voulaient avoir un endroit pour sortir pour eux et leurs amis, un genre de club moderne de bar Européen de soccer et qui implique par nature beaucoup de skinheads. Ça l'avait la réputation d'être un bar de Nazi, mais ça n'a jamais été ça; c'était presque tous des skinheads non racistes. Alors, cette foule les a gardés en affaire pour un certain nombre d'années, mais quand les choses on commencé à s'éteindre et que leurs amis ont vieillis, ils ont un peu paniqué et compris qu'ils avaient besoins de gens là. Quelques groupes sont venus et ont demandé pour jouer, alors ils ont permis aux spectacles d'arriver. Ils sont devenus un peu contre leur volonté un site pour la musique en direct. Chris a fait de son mieux pour permettre aux groupes de jouer et d'être bons, mais il n'était pas vraiment impliqué dans la scène locale de musique. Il ne cherchait pas le développement de talent local, mais c'est un mec superbe.
Chris travail maintenant sur les chemins de fer et a aussi travaillé dans un magasin de scooter que l'ancien propriétaire de Wunderbar gérait aussi.
Craig
::
Ils eurent un directeur qui a pris la charge avant que nous le fassions et il a essayé de le tourner en club de danse et c'est à ce moment que tout s'est autodétruit en tant que site. Des groupes ce faisait demandé de jouer, mais ils devaient jouer à 40% des reprises de chansons. Ou ils réservaient un spectacle punk et la même soirée il réservait une fête d'anniversaire pour un des Edmonton Eskimos—ça l'a juste mené à beaucoup de chaos. Puis, ils ont décidé de vendre l'entreprise et ils l'ont actuellement vendue à un gars un ou deux mois avant que nous l'achetions. Le gars qui l'avait acheté était un gars que nous connaissions depuis des années du service de l'industrie—il était un fin serveur de salle avec un CV impressionant, mais il a éventuellement commencé à prendre du crack. Il est allé en désintox et en est ressortit et a présenté aux propriétaires un super plan d'affaire à propos de comment il voulait le tourner en un bistro. Il voulait prendre la charge, mais il n'avait pas d'argent, donc il voulait gérer la place et les repayer avec ses profits.
Ils voulaient vraiment se débarrasser de la place alors ils ont accepté. Puis dans un mois ils ont réalisé que la place avait complètement changée. Il faisait travailler des gens sur ça et envoyait la facture aux propriétaires et tout le monde qui travaillait ici était des gens de la rue et des drogués et les propriétaires étaient juste comme : ''Ce n'est pas sur ça qu'on s'est mis d'accord.'' Ensuite les propriétaires ont installé Cameron Noyes, qui est une légende locale de musique. Il a joué dans un tapon de groupes punk dans le temps, il avait l'habitude de faire des tournées en Europe pour les groupes Canadiens de punk, il gérait SNFU et était impliqué avec The Smalls. Il avait géré la place pour environ un mois avant que nous prenions la charge et quand nous avons commencé il est devenu notre réserveur. Nous n'avions pas l'intention de posséder un site de musique en direct; c'est l'entreprise exactement dans laquelle je ne voulais pas me lancer. C'est le bar avec lequel c'est plus difficile de faire de l'argent parce que tu dis automaitquement ''Nous n'allons pas avoir de réguliers''—vous n'allez pas avoir des gars qui vont venir chaque soir et dépense 100$, ce que tout les autres bars ont. Si vous allez dans un pub de quartier, vous aller avoir un mec qui va venir tout les jours et laissez 50-75$ et nous n'avons personne qui vient ici cinq soirs semaine. Nous avions un plan d'affaire pour quelque chose qui n'allait pas être un site de musique, mais les deux choses que nous n'avions pas était de l'argent et un quelconque sens d'en faire un vrai truc.
/////////////// PRENDRE LA CHARGE DE WUNDERBAR ///////////////
Craig
::
Nous nous en allions à un bar de bière, nous allions prendre de la nourriture et nous allions être en lien avec l'art, mais pas d'une façon prétentieuse. Wunderbar fut mis en vente et nous avions tous été là et Chris—mon partenaire d'affaire- avait été dans un groupe qui jouait ici assez souvent. Il connaissait les anciens propriétaires et c'était abordable. Même pour nous sur une petite échelle- dans l'industrie du bar- l'argent marche sur un niveau que vous ne pouvez même pas imaginer. En tant que quelqu'un qui n'a jamais plus que mille dollars, l'idée de commander 3000$ de liqueur chaque semaine était étrangère. Alors, le bar fut mis en vente et nous avons fait le paiement initial, nous avions assez pour un premier paiement, mais nous n'avions pas d'autre argent. Nous avions 4000$ entre nous et nous avons emprunté le reste d'amis et à la famille et nous avons acheté la place- nous l'avons acheté un mercredi et nous en avons pris la charge le samedi suivant. Il y avait peu ici et ils avaient fait beaucoup de breuvage local de toute façon, mais nous devions faire face avec des défis comme avoir la pire réputation avec chaque magasin d'alcool et de brasserie en ville du temps où les crackheads le possédaient, alors personne ne voulait faire affaire avec nous. Le samedi quand nous avons pris la charge, nous avions 500$. Nous avons acheté du fort des anciens propriétaires, mais il n'y en avait pas beaucoup parce que les propriétaires avaient fait un party explosif la nuit avant. Donc, nous avons chargé une Honda Civic pleine de bière, remplis le frigo, l'avons vendue et puis la journée après nous sommes encore allé remplir la Civic de bière. Nous n'avions pas d'employés, alors Levi le gérait lui-même pour le premier mois et nous faisions ses quarts à Sherlock Holmes et puis nous allions travailler au Wunderbar durant nos soirées libres. Nous y mettions 18 heures chaque jour pour les trois premiers mois. Je connaissais seulement deux groupes locaux à Edmonton dans le temps, alors les réservations de Cameron nos amis qui faisaient des voyage spéciaux en traversant la rivière pour boire à notre bar nous ont gardé en vie pour les premiers trois à six mois.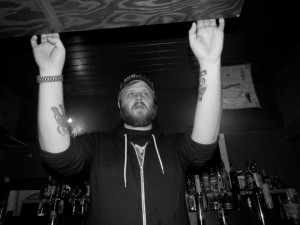 Quand vous achetez un bar à Edmonton, spécialement sur Whyte Ave, vous n'achetez habituellement pas le bar or tout autre propriété, vous obtenez le permis d'alcool et la location. Dans la région où Wunderbar est situé (hors de Whyte Ave.) les permis sont plutôt limités et il y a une limite fixe sur combien sont autorisés à être donné.
/////////////// DEVENIR UN SITE DE MUSIQUE EN DIRECT ///////////////
Craig
::
Au début, on ne connaissait pas assez de groupes pour réserver sept nuits par semaine. Nous avons immédiatement su que nous devions être un site en direct; quand vous regardez la salle, je ne peux imaginer rien d'autre que ça. En premier, nous avons flirté avec l'idée de jouer sur les deux côtés— durant la semaine, nous ne serions qu'un pub de quartier et on garderait les anciens réguliers et durant la fin de semaine nous ferions des spectacles en direct et remplirions la place. Aucune de ces choses est arrivé, parce qu'en fin de compte il n'y avait pas vraiment d'anciens réguliers à ce temps là. Et nos spectacles ne remplissaient pas la place. Nous pensions qu'ils le faisaient, mais nous ne connaissions pas mieux. C'est comme si vous alliez achetez quelque chose que vous n'aviez jamais considéré acheter—Je suis allé acheter une fenêtre la semaine dernière et si le gars disait ''c'est 20$'' je serais comme ''OK'' et s'il disait, ''ça va faire 2000$'' je serais comme ''OK''. Je ne sais pas ce que ça coûte. Nous avions des spectacles et 20 personnes viendrait et nous serions comme ''oh mec, 20 personnes dans le bar, c'est super.'' Nous somme devenus plus à l'écoute avec ce que nous pouvions tirer de notre foule. Genre, il y a certaines scènes et certains spectacles à Edmonton où nous savons que nous pourrions avoir une pleine foule qui ne vont pas beaucoup boire, où il y a d'autres foules où vous pouvez avoir une salle à moitié pleine et faire deux ou trois fois l'argent— mais ça prend du temps à comprendre ça. Définitivement, nous nous en sortions à peine au début, parce que nous avions un modèle différent dans le temps. Cameron et nous avons trouvé cette terrible idée où nous ne demanderions pas de tarif pour les reprises alors nous aurions des clients qui se présente sans rendez-vous. Ça serait gratuit pour les reprises et nous paierions les garanties de groupes. Pas de gigantesques garanties, personne ne deviendrait riche, mais je sais que certains soirs, nous donnerions 300$ aux groupes et nous perdions nos profits et encore plus. J'ai aussi réalisé que les reprises n'étaient pas une mauvaise choses— les gens vont payer. J'ai aussi réalisé que si les groupes font 300$ de toute façon, pourquoi voudraient-ils pousser le spectacle? Pourquoi se soucieraient-ils de remplir la place s'ils vont toujours faire 300$? Après les trois premiers mois, nous avons commencé à jouer avec ça un peu plus—nous mettions des tarifs sur les reprise certains soirs—et c'est durant le temps quand j'ai pris la charge des réservations. Très peu de gens qui jouait les spectacles de fin de semaines au début pouvait le faire maintenant. C'était vraiment le vieux gardien durant ce temps, comme des trucs folk, des trucs de North Country Fair, et tout ce qui tombait entre nos mains. Nous étions ouvert à trop de chose dans le temps—nous étions comme ''peu importe le genre, peu importe la qualité, nous serons une salle où vous pouvez jouer'' et nous avons rapidement réalisé que ce n'est pas une bonne idée. C'est un grand rêve utopien qui est complètement irréaliste en application.
C'est alors que nous avons commencé à choisir un peu mieux. Nous être un sanctuaire de musique, mais nous ne savions pas comment procéder avec ça. Nous connaissions si peu de gens, alors nous ne savions pas qui était un groupe populaire et qui ne l'était pas, nous ne connaissions pas chaque scène. Je peux presque dire à quel moment précis j'ai rencontré chaque scène, quand j'ai rencontré chaque foule et le chef de cette foule. Nous avons essayé quelques trucs—des micro ouverts, des soirées DJ—et certains qui ont marché et d'autre qui n'on pas, mais maintenant faire des réservations sept soirs semaine c'est un jeu d'enfant. Le premier groupe que je peux me souvenir qui a commencé à jouer régulièrement ici était Almanac, lequel était l'ancien groupe de Donald Fenniak et Jon Mick. Ils ont fait un spectacle et ils étaient l'un des premiers groupes que nous avons connu un peu et nous étions comme ''Mecs, revenez.'' Jom Comyn a aussi fait quelques uns des premiers spectacles ici; je me souviens de son premier spectacle c'était lui avec The Joe et Fuck The Tundra.
Puis Joe a commencé à mettre en place quelques spectacles et rapidement tu t'adaptes juste à ça. Je connaissais aussi Mattie des productions Clean Up Your Act, simplement d'amis mutuels, et il était comme ''Je n'enregistre plus au Wunderbar, mais puisque c'est vous les gars qui le gèrent je vais le faire maintenant.'' Il a fait quelques cool spectacles et nous avons commencé à voir ce qui peut se passer quand vous devenez rusé avec vos réservations et quand vous savez comment menez le bal. Parce qu'on ne le savait pas, notre équipement était terrible, nous n'avions aucune compréhension de rien et nous nous laissions juste aller avec le courant des choses. Nous aurions pu être vraiment facile à manipuler si les gens auraient voulu.
Les deux premiers groupes locaux qui je me rappelle avoir vu à Edmonton à propos desquels je me souviens d'avoir été excité étaient un groupes de pop indie appelé Yes, Nice et Audio/Rocketery. J'ai vu Audio/Rocketery ouvrir pour Greg MacPherson au Haven et je me souviens d'avoir fait un contrat avec Audio/Rocketery pour jouer ici. Je pensais qu'ils étaient bon et que c'était un rêve illusoire qu'ils jouent ici—ce qui est intéressant parce que Matt travail maintenant ici. Je me souviens d'avoir engagé Audio/Rocketery à propos des spectacles et d'être comme ''hey, prenez le n'importe quel jour qui vous plaît.'' Et ils ont joué et le spectacle était juste impressionnant. Des succès gigantesque comme ça m'a fait réaliser ce que ce bar pourrait être si nous réservions de façon un peu plus attentionné et si nous restions un peu plus fermes dans nos idées.
/////////////// LA STRATÉGIE WUNDERBAR ///////////////
Craig
::
Même récemment nous avons beaucoup changé de stratégie en termes de montant d'argent que nous dépensons versus ce qui entre. À la fin des temps c'est une entreprise et bien que nous avons une approche plutôt altruiste, nous avons embrassez cette idée un peu plus. En permier, nous étions très rapides à faire des choses qui nous faisaient perdre de l'argent. Mais nous avons maintenant créé le standard pour comment je pense que les choses devraient fonctionner— nos idéaux n'ont jamais changé, mais notre stratégie oui. Jusqu'à un certain degré, nous sommes tous des gars timides. Nous avions presque une approche socialiste pour les choses. Genre, nous avions une personne en réservation, mais nous donnions aux gens des spectacles. Il y eu plusieurs leçons d'apprises, comme un ne peu pas faire un spectacle de noise durant les fins de semaine. Je ne veux pas réserver rien que les gens rentreraient et diraient : ''c'est de la mauvaise qualité.'' Nous voulons rester clandestin jusqu'à un certain degré, mais je ne veux pas que quelqu'un vienne et dise ''Ce groupe ne fait aucun effort pour être créatif.'' Alors nous évitons vraiment les trucs de radio. Mes inquiétudes nous catégorisaient toujours. Je veux toujours rester en contact avec les actes plus jeunes, alors même si le groupe n'est pas super, quand ils vieilliront, ils auront peut-être un bon groupe et viendront peut-être encore au Wunderbar. Et c'est encore une fine ligne sur laquelle j'ai peur que je ne marche pas très bien.
Wunderbar ne se résume pas vraiment à une seule scène ou son. Folk, pop, hip hop, du noise, indie et des groupes expérimentaux vont tous jouer au Wunderbar durant la même semaine. Ceci fait actuellement grandir la scène autour de Wunderbar, plutôt que d'avoir un bar qui se limite en ne répondant qu'à un genre. Craig fait toutes les réservations à ce point-ci et bien qu'il possède une palette musicale large et avancée, ils ne peuvent pas tous être des groupes qu'il aime entendre.
Craig
::
Je vais faire des concessions pour des groupes que je n'aime pas. Par exemple, j'ai une règle de punk pop. Je ne suis pas un grand fan de punk pop. Ceci dit, la foule de punk pop font partie de nos meilleurs clients—ils sont nos clients les plus loyaux, ils sont les mecs les plus fins et ils sont incroyablement talentueux. Mais j'ai une règle que si un groupe de punk pop veut jouer ici et que je ne les connais pas et qu'un autre groupe punk pop [que je connais] ne veulent pas se porter garant d'eux, je ne vais pas les réserver. Il y a d'autres endroits où ils peuvent le faire. DV8 va le faire, New City va le faire; il ne manque pas de place pour jouer. Alors, essentiellement, c'est mon propre jugement; ça en revient à moi étant moi. Mais je suis plutôt ouvert d'esprit. J'avais l'habitude d'être hésitant à dire non, mais j'ai rapidement réalisé que s'il y a une foule de 800 personnes qui viennent au Wunderbar, et si j'ai un spectacle et que ces gens n'accrochent pas et que si le groupe ne peut pas apporter leur propre foule, pourquoi les réserverais-je? Alors, si un groupe de radio de rock moderne veut jouer et que je dis non, je ne suis pas un trou-de-cul; réalistement il y a des promoteurs en ville qui tueraient avec ça, alors pourquoi ferais-tu un mauvais spectacle ici quand tu pourrais en jouer un bon ailleurs? Je suis vraiment au courant de ça ces jours ci. J'avais l'habitude de me fâché quand je voyais d'autre sites qui ne faisaient pas les choses aussi bien que nous avoir des spectacles que je pensais que nous devrions avoir. Et maintenant je ne m'en soucie plus parce que nous avons beaucoup de spectacles de qualité. Le seul temps où je m'en soucie c'est quand je pense que je suis la seule personne en ville qui pourrait possiblement ne faire la promotion de la bonne façon.
Durant les deux ans que ça l'a été ouvert, Wunderbar a servi en tant que site pour toutes sortes de groupes locaux et en tournée. Plusieurs groupes qui sont ou qui étaient partis sur beaucoup d'attention nationale et internationale ont joué sur la scène du Wunderbar. Craig a définitivement été quelqu'un qui a donné à plusieurs actes locaux leur première danse, et je voulais savoir quels groupes l'ont plus surpris, ou l'ont plus impressionné quand il y avait un groupe dont il n'avait jamais entendu parler précédemment.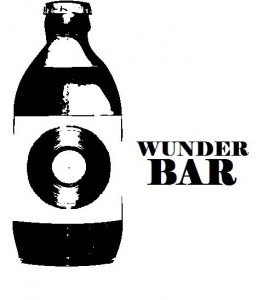 Craig
::
Un des moments inspirants que j'ai eu fut de regarder Energetic Action. Je pense qu'ils ont fait quelques spectacles, genre, j'ai vu leur nom en ville. Mattie avait préparé un spectacle étrangement billeté, avec eux, un groupe punk et un proggy groupe rock gelé. Energetic Action est arrivé et ils étaient de petits nouveaux avec ce groupe. Le bœuf cette soirée fut que tout le monde partageait une sonorisation, mais Energetic Action ne le voulait pas, ils voulaient utiliser leur propre équipement. À cause de difficultés techniques, leur assemblage a pris comme 35-40 minutes et ils ont commencé à jouer quelques chansons dans leur coups d'ampli, et Mattie était comme ''Vous avez fini, débarquez de la scène, vous auriez dû emprunter de l'équipement '' Et ils sont venu me voir dehors et ont dit ''On peut faire mieux que ça, on aimerait un autre essai.'' Et j'y ai pensé et j'étais genre, ''C'est les meilleures quatre minutes de musique que j'ai vues depuis longtemps, je veux que vous soyez le groupe principal le mois prochain.''
C'était la première fois quand j'ai réalisé que nous n'avions pas à agir en tant que médium, nous pouvons contrôler les choses jusqu'à un certain degré; si nous pensons qu'un groupe en vaut la peine, nous pouvons les pousser, nous pouvais faire sûre qu'ils jouent pour les bonnes personnes. Si je vois un jeune groupe qui a une grosse foule d'amis et ces amis ne vont pas venir à leurs spectacles dans un an, je vais être direct et dire '' je vais épuiser cet attirage''. Ça va arriver de toute façon, alors ce que je vais faire c'est de vous donnez les gars une place où vous aller pouvoir jouer pour de nouvelles foules et on espère, vous faire des fans et je vais vous mettre sur des spectacles avec des groupes en tournée et je compte sur vous pour apporter des amis jusqu'à ce que ça ne leur tente plus. Et généralement ça marche. Je vais m'arranger pour qu'un groupe en tournée qui veut jouer avec un certain groupe, et je vais dire '' Ils n'attire personne'' et ce n'est pas impoli, ça dit que vous arriver dans une ville où vous voulez jouer avec un groupe qui attire zéro gens, ce qui veut dire qu'à la fin de la soirée, vous allez tous avoir zéro dollars. Alors, efface ça, dis à ce groupe qu'ils ne peuvent pas jouer et que je vais aller chercher un groupe qui va attirer et je vais procurer à ce groupe un spectacle où ils auront la chance de jouer pour quelques gens.
Ne créons pas de situations où tout le monde est perdant. Faire passer le mot à propos de ces groupes est très important. Il y a tellement de groupes qui m'ont étonné avec leur altruisme, ce qui est quelque chose que beaucoup de promoteurs à laquelle ils ne paient pas attention. Ils vont utiliser un groupe et penser qu'ils rendent une faveur au groupe en leur donnant un spectacle. Il y avait un spectacle où un tas d'amis à moi de Cape Breton jouaient et ils attiraient du monde là. Je leur ai joué pour Fire Next Time, et ils l'ont adoré et voulaient jouer. Nous avons rempli le spectacle à 10$ la reprise et avons fait beaucoup d'argent, et j'ai été capable de donner à ce groupe leur garantie et la moitié, et il me restait encore plusieurs centaines de dollars, lesquels j'ai essayé de donner à Fire Next Time. Et Fire Next Time a dit ''On les veut pas. Donne les au groupe en tournée. Nous sommes allé en tournée et nous savons ce que c'est, donne leur.'' J'ai du les forcé à le prendre.
C'était comme votre tante qui essaie de vous payer pour avoir gardé quand vous étiez un gamin. Avoir une appréciation pour les groupes est important. Je ne vais pas réserver des groupes s'ils ne sont pas de bonnes personnes. Je suis pas mal bon pour voir le bien en chacun, mais il y a quelques groupes qui m'ont laissé un mauvais goût dans la bouche. Parlotte de promoteurs, alors si un groupe joue ici, je vais avoir entendu s'ils ont foutu le bordel dans d'autres sites—je vais en entendre parler. Les gens me disent de ne pas les réserver. C'est une chose que je pense qui va aider Edmonton sur le long terme. Moi-même et d'autres opérateurs de site en ville ont de super relations, et je veux qu'ils réussissent. Nous sommes vraiment bons pour travailler ensemble— et je peux développer des groupes et les envoyer vers de plus grands sites. Il y a beaucoup de groupe à Edmonton qui ne devraient pas jouer un spectacle de sortie de CD au Wunderbar avec 40 personnes qui attendent en lige. Quand un groupe vient me voir et je sais que ça ne peut pas marcher, je peux dire ''hey Phil, met ça à The Artery si tu aimes ça.''
/////////////// WUNDERBAR PREND DE L'IMPORTANCE///////////////
Craig
::
Je pense que Wunderbar est devenu important et je ne m'attendais à ce que nous devenions aussi importants. Et nous ne sommes pas important pour tout le monde- pour beaucoup de gens nous sommes juste une salle dans laquelle jouer et ils n'ont pas de loyauté envers elle, et c'est cool, ça ne me dérange pas. Je pense qu'il y a assez de gens qui se soucie vraiment et sincèrement de nous et qui ferait n'importe quoi pour nous et c'est tellement cool. Je ne pense pas qu'il y ait beaucoup de site come ça au Canada. Qu'est-ce qui est choquant pour moi c'est le nombre de groupes qui sont en tournée qui vont venir et dire ''J'ai rien entendu sauf des bonnes choses de mes amis.'' Et c'est ce que les sites oublient : les groupes parlent aussi. Si vous commencé à bousiller avec les groupes, ils vont aux gens de pas jouer là. Et je suis sûre qu'il y a 10 groupes à Edmonton qui disent à tout le monde de pas jouer au Wunderbar parce qu'ils me détestent. Pour les groupes en tournée, je dirais que dans l'histoire du Wunderbar il y en a eu quelques uns qui seulement eu un temps OK, mais la grande majorité ont un temps incroyable et le disent à tout le monde et il n'y a eu qu'une situation où la personne a détesté ça.
Le manqué d'un technicien sonore peut être un problème pour certaines personnes, mais si nous aurions un technicien du son, on ne pourrait pas être capable de faire ce qu'on fait chaque soir. On n'a pas trop de criticisme—en général, c'est une chose très positive. Il n'y pas beaucoup de groupes qui choisirait de jouer sur un notre site au lieu de d'ici, et quand ça l'arrive, je deviens confus. Occasionnellement, ma seule inquiétude c'est que je pense qu'on est pris pour acquis. Parfois, parce nous avons occasionnellement des ententes sans risques, il n'y pas d'argent à perdre pour les groupes. Si zéro personne vient, ils n'ont pas à nous payer quoique ce soit—et nous sommes l'une des seules salles en ville où vous pouvez avoir un spectacle de fin de semaine et ne pas devoir donner l'argent que vous avez pour payer le site. J'ai vu quelques spectacles où je me suis genre fâché parce je sais que le groupe ne s'était pas poussé vraiment fort. Je sais qu'ils étaient comme ''Oh et bien, laissons celle-là aller. J'imagine qu'on a une soirée où on ne fait pas un tas d'argent,'' mais j'ai une soirée où je ne fais PAS d'argent et c'st nulle.
/////////////// LA DIFFICULTÉ FINANCIÈRE ///////////////
Craig, Levi et Chris n'ont pas encore pris un chèque de paie du Wunderbar. Ils vivent presque exclusivement sur les pourboires. Après deux ans à avoir géré un site plutôt fructueux, et l'un qui a beaucoup d'importance pour Edmonton et d'autres groupes autour du Canada, cela est probablement mélangeant pour plusieurs personnes. D'une façon, cependant, ça n'a pas découragé l'enthousiasme des propriétaires du Wunderbar.
Craig
::
Parfois, nous avons peur. Occasionnellement, moi et Levi auront une conversation où ça nous frappe qu'on a fait ça pour deux ans et en deux and nous avons fait moins d'argent que nous ayons jamais fait. Wunderbar est d'une façon un meilleur endroit financier qu'on avait l'habitude d'être de plusieurs façons, et le montant d'argent qui rentre est dramatiquement mieux que c'était, mais je ne pense pas que nous n'allons jamais être dans un endroit qui peut supporter moi, Chris et Levi. Peut-être un de nous. Mais j'ai décidé que je veux toujours que ceci soit une chose. Wunderbar doit toujours être quelque chose et nous allons faire de l'argent d'autres projets d'entreprise. On a toujours un autre chaudron sur le feu et certains d'entre eux deviennent potentiellement réels. L'un d'entre eux est un autre bar et l'un est un autre restaurant. Dans un monde de rêve, nous avons toujours voulons un peu d'un empire, mais un empire d'entreprise dans laquelle nous croyons et que nous nous soucions, ce dont la plupart des groupes propriétaires ne font pas. Nous ne sommes jamais détachés— je vois des gens maintenant qui ont de la bière chic dans leur bar parce qu'ils nous voient le faire, et je vois des gens réserver des groupes parce qu'ils nous voient le faire— alors qui sait? Peut-être que dans deux ans nous seront plus super parce qu'un quelconque autre site va ouvrir avec la même entente à la porte et une meilleure salle. C'est pourquoi, à la fin des temps, nous essayons d'être gentils avec les gens pour que les gens veuillent notre succès. Ça demande beaucoup de travail pour ne pas tomber derrière, mais quand ça clique ça clique, et maintenant ça clique plus souvent que non. Cet été m'a épaté- tellement de groupes géniaux qui sont venus. Je n'ai que très rarement des spectacles maintenant où je suis comme '' J'ai détesté ça, c'est nulle.''
Pour ceux à Edmonton, une place comme Wunderbar et devenu un tel incontournable que c'est difficile d'imaginer ce que la cité serait sans lui. Et pour plusieurs groupes qui ont fait des tournées à travers Edmonton, Wunderbar est une surprise bienvenue.
Craig
::
Je pense que ça peut arriver à chaque endroit— je pense que chaque endroit agonise pour ça. J'ai parlé à une poignée de gens— et pas juste des groupes pensant nostalgiquement ''je voudrais qu'on ait ça''—les gens qui connaissent sincèrement l'industrie, les gens qui réservent aux autres bars et qu'ils réalisent que ce que la plupart des cités ont ce n'est pas assez. Vous pouvez trouver d'autres bars qui sont aussi flexible et décontracté que nous, mais habituellement le spectacle va être plutôt lousse, tout à propos de lui, la promotion et tout ça. Parce que ça demande beaucoup de travail. Vous pouvez trouver des bars qui restent en contact avec la scène de musique locale, mais occasionnellement ils ont des egos et c'est dur d'avoir un spectacle là. C'est difficile de trouver un promoteur qui va répondre à vos emails. Il y a beaucoup de choses qu'on fait que les gens apprécient vraiment et je pense que chaque centre majeur devrait avoir un Wunderbar. Chaque centre majeur devrait une salle pour 80 personnes où vous pouvez avoir 20 personnes sur une soirée de lundi et que ça n'a pas l'air d'un désastre, et que vous pouvez la remplir et avoir du plaisir et que les groupes fassent encore de l'argent. Avoir des groupes qui remplissent votre salle et dire qu'ils ont remplis une salle de 250 personnes la dernière fois qu'ils étaient en ville mais qui ont fait autant d'argent avec nous est tellement géniale. Je ne sais pas si ça ne va jamais arriver, mais j'aimerais en commencer un à Halifax et un à Winnipeg, pour débuter. C'est étrange pour moi d'entendre des groupes dire qu'avec tous ces sites gigantesque avec un super équipement sonore et une salle à la sensation cool qu'ils aiment Wunderbar le plus, mais c'est vraiment cool.
Le top 5 des spectacles au Wunderbar selon Craig Martell
1. Mount Eerie – "C'était comme si un héro qui jouait ici, et je pensais que le spectacle était parfait."
2. Fire Next Time and Audio/Rocketry tour kick-off – "C'était tout ce que nous ayons jamais voulu qu'une soirée soit"
3. Found Festival Fund Raiser – ''Il y avait une performance cette soirée-là par un des gars de Calgary appelé Distance Bullock, qui dans ma tête est le performeur le plus talentueux de l'Alberta. Il avait une performance qui faisait des choses que je n'avais jamais vues être fait. Je n'ai jamais vu une salle bruyante être tue comme ce le fut là et il y avait 60 personnes assises sur le sol autour de lui pendant qu'il était dans nos coulisses jouant à travers un ampli et personne ne chuchotait même pas. Chaque personnes là- Il y avait les gars de Scenic Route To Alaska, Ryan de Fire Next Time, Will et Tyler des The Wicked Awsomes!, Ben Sir d'E-Town Beatdown—et tout le monde était hypnotisés. Tout ces gens avec aucun goût musical en commun étaient tous bouche-bée, épatés et je n'ai jamais vu ça avant.''
4. Rural Alberta Advantage – "Deuxième fois que nous sommes allés tout âge."
5. Sans AIDS goodbye show – "C'est une foule à laquelle je n'ai jamais particulièrement aimé : ils sont la plus grosse épine dans le pied de toutes les foules. Mais Peter est un mec dont je me soucie réellement et l'une des douzaines de personnes qui on déménager d'Edmonton où je l'ai ressentis sincèrement. Je crois que je veux le faire voler pour un spectacle—je pense qu'il est un génie, je pense que sa musique tire du génie, je l'aime tellement et je pense qu'il est vraiment un bonne personne. Donc ce spectacle était simplement super parce que j'étais content que nous pouvions le faire pour lui.''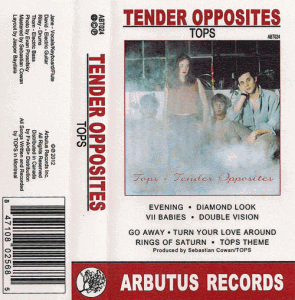 TOPS
Tender Opposites
Montreal, QC
From the jazzy moxy of James Lindsay:
In a way, TOPS embodies the Arbutus aesthetic. A world where it's always mid-summer, where the spirit of AM radio whimsically floats on warm air, and, because this is Montreal, we can drink in the park and not worry much about rent (I write this from Toronto where we worry about rent often and our musical equivalent might be the soon to be disbanded Foxfire). In TOPS, one can hear the jazzy moxy of Sean Nicholas Savage and Grimes' fey vocals, touches of Tonstartssbandht's echo pop and even hints of Doldrums' psych-synths. If Arbutus was a novel, the TOPS chapter might be subtitled "Simpler Times, Happier Times." And in a better world, this is what Stephin Merritt's good moods would sound like.
Des tripes jazzy de James Lindsay: (Traduit par Maya Keshav)
Dans un sens, TOPS incarne l'esthétique d'Arbutus. Un monde où on est toujours au milieu d'été, où l'esprit de la radio AM vole originalement dans l'air et, parce que c'est ici Montréal, on peut boire dans le parc et on n'a pas besoin de s'inquiéter trop pour le loyer (J'écris de Toronto où on s'inquiéte souvent pour le loyer et notre équivalent musical peut être le bientôt défunt Foxfire). Dans TOPS, on peut entendre les tripes jazzy de Sean Nicholas Savage et le chant féerique de Grimes, les touches de l'écho-pop de Tonstartssbandht et il y a même les soupçons des psych-synthés de Doldrums. Si Arbutus était un roman, le chapitre de TOPS pourrait avoir comme sous-titre "Les temps plus simple, les temps plus heureux." Et dans un meilleur monde, c'est cette musique à laquelle les bonnes humeurs de Stephin Merritt ressembleraient.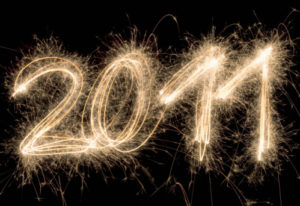 Weird Canada
2011 Wrap-Up
(Self Released)
*****, Canada
Since our great birthing in the spring of 2009, we have never bestowed upon the masses a curated year in review. We have our philosophical reasons (read: laziness), but 2011 was a special year and we're hoping that 2012 will bring more change and triumph. In line with our continuous transfiguration, we would like to present a 2011 summary (of sorts). So, please, dig in. We hope you enjoy and can't wait to share the mountains of boon scattered across our northernly paradise.
PS – Thanks to all our lovely writers for their hard work submitting all these beautiful trinkets of 2011's glory. Additionally, my humble thanks to Jesse Locke for compiling everything and to Myke Atkinson for his layout advice.
Hearts,
Aaron Levin
Weird Canada
2011 Albums We Missed: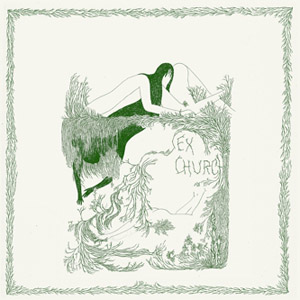 This was probably my fault. I'll review it! Paul Lawton
Indian Wars – s/t
Mike Deane
Taylor Burgess
AIDS Wolf – Ma vie banale avant-garde
Benoit Poirier
Steve Basham and The Girth – Thick Cuts
Teylor Burgess
Dirty Beaches // Conor Prendergast – Split 7″
Gabriel Jasmin
Pam Haasen
Tonetta – 777 Vol II, III
And the Tonetta Nude Photo Album Gabriel Jasmin
Music From 2011 We Wished Was Released Physically: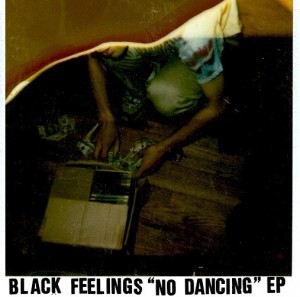 Gabriel Jasmin
Bobo Boutin
This is a solo thing from Les Georges Leningrad's ex-drummer with a tape coming this spring, hopefully!Benoit Poirier
Mike Deane
Jessee Locke
About 50 copies were lost in the mail, to the dismay of myself, Krammy, WC readers, Steak Au Zoo Records, and errrrryone else.Taylor Burgess
Makeout Videotape – Bossa Yeye
Still waiting…Pam Haasen
Nominally CanadianSimon Frank
Jean Sebastien Audet
New Births of 2011: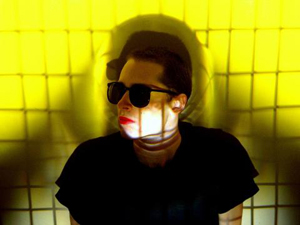 Teledrome – Demos
Got the demos last summer and they knocked me on my ass!Paul Lawton
Allison Lang
Benoit Poirier
Winnipeg stonerjams etc. etc.Taylor Burgess
Best new band from Calgary that isn't Teledrome.Jesse Locke
Gabriel Jasmin
Jean Sebastien Audet
Pam Haasen
Simon Frank
2011's Most Memorable Album Cover: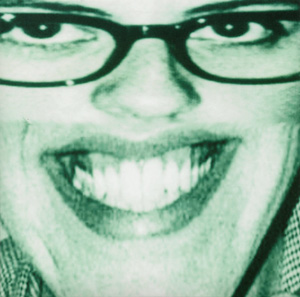 This thing gives me nightmares. Unanimously hideous.Aaron Levin
Other (hopefully not-so-garish) album covers:
Features Garrett holding up a dead rabbit that he'd just shot from a moving truck (don't worry, kids, he then skinned it, cooked it on a fire and ate it.)Mike Deane
GarishPaul Lawton
Alison Lang
Alison Lang
Taylor Burgess
Jean Sebastien Audet
Simon Frank
Pam Haasen
2011's Most Elaborate Packaging: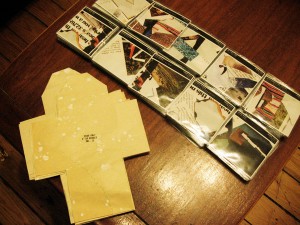 Simon Frank
More curiously packaged goodness:
Aunty Panty – AP EP
Taylor Burgess
Jean Sebastien Audet
Incredible visual artwork.Gabriel Jasmin
Recycled sleeve + actual cardboard!Jesse Locke
Auntie Dada // Preanderthals – Split Cassette
Seripop art and two 15 minute tapes FTW.Taylor Burgess
2011's Most Surprising Releases, Events, and Ephemera: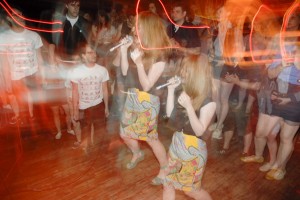 Turning Wyrd MTL from a drunken idea into a reality!Gabriel Jasmin
Jean Sebastien Audet
Meeting Carlyle Williams
Jesse Locke
Dirty Beaches featuring Tonstartssbandht at Wyrd III – Calgary
Paul Lawton
Alison Lang
Benoit Poirier
Transfixed's Physical Mirage mega-jam… LIVE!
Alison Lang
Benoit Poirier
Lonely Wholesome – Vanity 7" lathe, Role Mach, Uncle Bad Touch, Service:Fair, Babysitter!
Mike Deane
Taylor Burgess
Simon Frank
DUZHEKNEW live at the Weird Canada + Flemish Eye NXNE showcase.
Pam Haasen
2011 Releases From The Most Obscure Locations: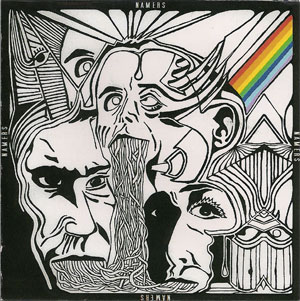 Grand Prairie, AB!
Matthew A. Wilkinson – NamersMike Deane
Sutton, QC
Les Nitrates de Madame Mimieux – Rien n'est moins graveBenoit Poirier
Chruchill MB
A message from Taylor Burgess: "Hey, polar bear occultists from Churchill, get in touch with me already!"Suggestor
Winnipeg, MB
Microdot – Lamps Not Amps

It used to be that Winnipeg was THE Canadian music scene, but it's been pretty quiet over the last decade or so, and thus fairly obscure. Thankfully, The core group of musicians making up Microdot/Atomic Don and the Black Sunrise/Angry Dragons/This Hisses etc. will change that soon if releases like Lamps Not Amps have anything to say about it.

Paul Lawton
2011's Favourite New Genres: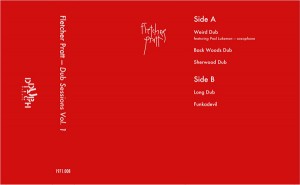 "Witchdub"Taylor Burgess
"Swamp-Sheened Pop Rock"Mike Deane
Yamantaka // Sonic Titan – YT//ST
"Noh-Wave"Alison Lang
"Gaffer Pop"Benoit Poirier
"Gripe Core"Alison Lang
"Dystopian Rock"Jean Sebastien Audet
"Subjectivity Punk"Paul Lawton
Sean Nicholas Savage, Makeout Videotape, Kuhrye-oo, Destroyer's Kaputt (and also Fleetwood Mac or Maximum Joy)
Music To Wash Dishes ToGabriel Jasmin
2011's Most Stoned Dudes: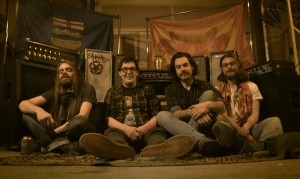 They don't call it "Krang Baked" for nothing! (Editor's Note: I've never heard anyone call anything "Krang Baked")Paul Lawton
Other stoners of note:
Obviously.Mike Deane
FTWJesse Locke
Weed RiderAaron Levin
Oh geez…Alison Lang
Benoit Poirier
Taylor Burgess
Simon Frank
At NXNE (3 a.m. show at the Garrison)Pam Haasen
Gabriel Jasmin
Pam Haasen
2011's Geographical Hotbed: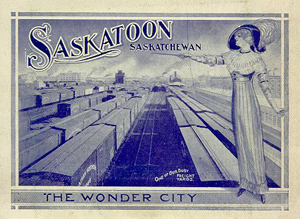 Saskatoon, SK
This place is gonna blow up in 2012.Paul Lawton
Other geographs of note:
Lethbridge, AB
Still!Mike Deane
Toronto, ON
Ha ha ha ha, no, seriously/Jesse Locke
Saskatchewan
Taylor Burgess
Halifax, NS
Benoit Poirier
Halifax, NS // Truro, NS
Alison Lang
London, ON
Pam Haasen
The Internet
Gabriel Jasmin
2011's Most Face-Melting Video:
Simon Frank
Other animated delicatessen:
Mike Deane
Mike Deane
The video plugging Weird Canada for the Radio 3 award-thingy
Paul Lawton
Alison Lang
This is definitely the sexiest.Alison Lang
Jesse Locke
Britney Spears cover.Taylor Burgess
Gabriel Jasmin
Gabriel Jasmin
2011's Softest Bands Not Related To THOMAS: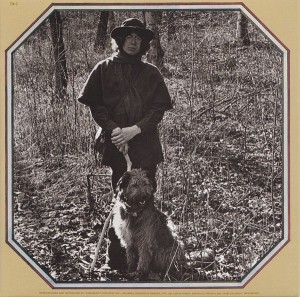 Bruce Cockburn
Editor's note: although not from 2011, Jesse Locke was gifted this album of soft-psych explorations (from me) for all his hard work as Managing Editor of 2011. For all the doubters and haters out there, this mystic-dog funkyness will be coming to a Departures near you, soon!Jesse Locke & Aaron Levin
Other softness:
Doc Dunn, Sundrips, and Bruce Cockburn's first album.
Jesse Locke
The only soft I listened to is THOMAS. All others need not apply.
Mike Deane
Softcore, obvs.
Taylor Burgess
Jean Sebastien Audet
Gross.
Paul Lawton
Well, I guess that's arguable, but we like the softest moments of Land-o!Pam Haasen
All soft leads to THOMAS.
Aaron Levin
Gabriel Jasmin
2011's Youngest Bieber-Not-Bieber: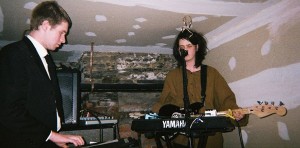 Eternal Cutie.Alison Lang
Other non-Biebs:
Though at 21, they're getting old…Mike Deane
Paul lawton
Gabriel Jasmin
Michael Halls (Don Jumble, Faux Fur)
Jean Sebastien Audet
This can be ironic, right?Taylor Burgess
Pretty sure he attended Wyrd III… illegally.Aaron Levin
(Traduit par Maya Keshav)
Depuis notre grande naissance au printemps de 2009, on n'a pas encore donné à la tourbe un regard sur l'année écoulée. Il y a les raisons philosophique (ça veut dire: la fainéantise), mais 2011 était un an spécial et on espère que 2012 apportera même plus de change et de triomphe. Conforme à notre transfiguration continuelle, on aimerait vous présenter un résumé de 2011 (plus ou moins). Alors, s'il vous plaît, sautez dessus. On espère que vous l'aimerez et on a hâte de partager avec vous les montagnes de bénédiction qui tachettent notre paradis du nord.
PS— Merci à tous nos écrivains géniaux pour leur travail dur dans la création de toutes ces belles babioles de gloire de 2011. En plus, mes remerciements humbles à Jesse Locke pour avoir tout compilé, et à Myke Atkinson pour ses conseils de mise en page.
Bisous,
Aaron Levin
Les albums de 2011 qu'on a manqués: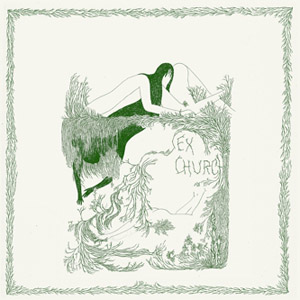 C'était probablement ma faute. Je vais le critiquer! Paul Lawton
Indian Wars – s/t
Mike Deane
Taylor Burgess
AIDS Wolf – Ma vie banale avant-garde
Benoit Poirier
Steve Basham and The Girth – Thick Cuts
Teylor Burgess
Dirty Beaches // Conor Prendergast – Split 7″
Gabriel Jasmin
Pam Haasen
Tonetta – 777 Vol II, III
Et le Tonetta Nude Photo Album Gabriel Jasmin
On est triste que cette musique de 2011 n'était pas publiée en format tangible: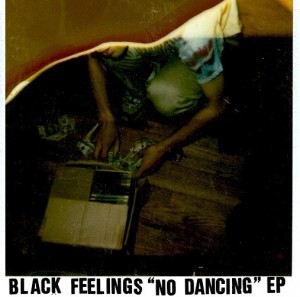 Gabriel Jasmin
Bobo Boutin
Ceci est quelque chose de solo de l'ancien batteur de Les Georges Leningrad avec une cassette qui arrive ce printemps, avec un peu de chance!Benoit Poirier
Mike Deane
Jessee Locke
Une cinquantaine des copies étaient perdues en courrier, à la grande consternation de moi-même, Krammy, les liseurs de WC, Steak Au Zoo Records, et toooouus les autres.Taylor Burgess
Makeout Videotape – Bossa Yeye
On attend encore…Pam Haasen
C'est nominalement Canadien.Simon Frank
Jean Sebastien Audet
Les nouvelles naissances de 2011: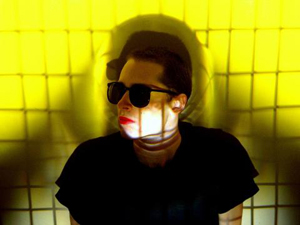 Teledrome – Demos
J'ai reçu les demos l'été passé et j'étais bouleversé!Paul Lawton
Allison Lang
Benoit Poirier
Les bœufs camés de Winnipef etc. etc.Taylor Burgess
Le meilleur nouveau groupe de Calgary qui n'est pas Teledrome.Jesse Locke
Gabriel Jasmin
Jean Sebastien Audet
Pam Haasen
Simon Frank
La couverture la plus mémorable de 2011: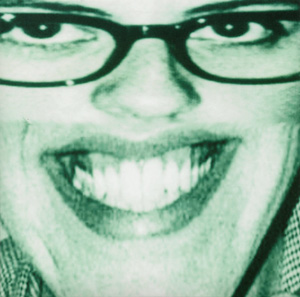 Ça me donne des cauchemars. Unaniment hideux. Aaron Levin
Les autres couvertures (pas si criard avec un peu de chance):
Qui met en vedette Garrett qui tient un lapin mort qu'il vient de tirer sur d'un camion en marche (vous inquiétez pas mes enfants, après tout ça il l'a dépouillé, l'a cuisiné au feu et l'a mangé.) Mike Deane
GarishPaul Lawton
Alison Lang
Alison Lang
Taylor Burgess
Jean Sebastien Audet
Simon Frank
Pam Haasen
L'emballage le plus élaboré de 2011: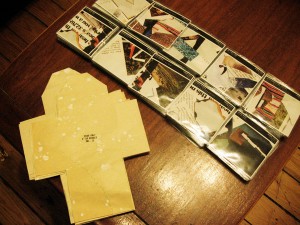 Simon Frank
Et même plus de bonheur curieusement emballé:
Aunty Panty – AP EP
Taylor Burgess
Jean Sebastien Audet
L'art visuel incroyable.Gabriel Jasmin
Une pochette recyclée + le carton réel!Jesse Locke
Auntie Dada // Preanderthals – Split Cassette
L'art seripop et deux cassettes de 15 minutes: SUPER.Taylor Burgess
Les morceaux, les événements et les éphémères les plus surprenants de 2011: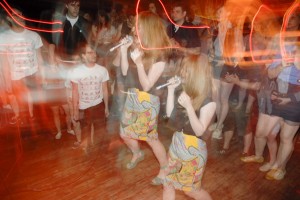 La transformation de Wyrd MTL d'une idée d'ivrogne en réalité!Gabriel Jasmin
Jean Sebastien Audet
Ma rencontre avec Carlyle Williams.
Jesse Locke
Dirty Beaches mettant en vedette Tonstartssbandht à Wyrd III – Calgary
Paul Lawton
Alison Lang
Benoit Poirier
Le mega-toune Physical Mirage de Transfixed… en LIVE!
Alison Lang
Benoit Poirier
Lonely Wholesome – Vanity 7" lathe, Role Mach, Uncle Bad Touch, Service:Fair, Babysitter!
Mike Deane
Taylor Burgess
Le vidéo de Christopher Doyle pour Dirty Beaches
Simon Frank
DUZHEKNEW en live à la vitrine Weird Canada + Flemish Eye NXNE.
Pam Haasen
Le morceau de l'endroit le plus obscure de 2011: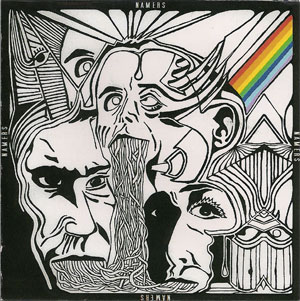 Grand Prairie, AB!
Matthew A. Wilkinson – NamersMike Deane
Sutton, QC
Les Nitrates de Madame Mimieux – Rien n'est moins graveBenoit Poirier
Chruchill MB
Un message de Taylor Burgess: "Hé, les occultistes ours polaire de Churchill, dites-moi bonjour hein!"Taylor Burgess
Winnipeg, MB
Microdot – Lamps Not Amps

Autrefois Winnipeg était LA scène musicale du Canada, mais il y une dizaine d'années y a pas grande chose qui se passe ici, alors c'est plus ou moins obscure. Heureusement, le groupe principal de musiciens qui composent Microdot/Atomic Don et Black Sunrise/Angry Dragons/This Hisses etc. vont bientôt changer tout ça si les tels morceaux que Lamps Not Amps sont aucune indication.

Paul Lawton
Le nouveau genre préféré de 2011: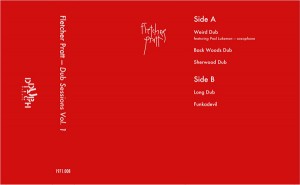 "Witchdub"Taylor Burgess
"Swamp-Sheened Pop Rock"Mike Deane
Yamantaka // Sonic Titan – YT//ST
"Noh-Wave"Alison Lang
"Gaffer Pop"Benoit Poirier
"Gripe Core"Alison Lang
"Dystopian Rock"Jean Sebastien Audet
"Subjectivity Punk"Paul Lawton
Sean Nicholas Savage, Makeout Videotape, Kuhrye-oo, Destroyer's Kaputt (and also Fleetwood Mac or Maximum Joy)
Music To Wash Dishes ToGabriel Jasmin
Les gars les plus camés de 2011: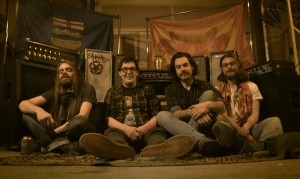 Ils l'appellent pas "Krang Défoncé" pour rien! (Le redacteur ajoute: J'ai jamais entendu dire "Krang Défoncé")Paul Lawton
Les autres camés d'important:
Clairement.Mike Deane
Ouaaaaiiis.Jesse Locke
Les fans de l'herbe.Aaron Levin
Oh putain…Alison Lang
Benoit Poirier
Taylor Burgess
Simon Frank
À NXNE (la spectacle de 3h du mat au Garrison)Pam Haasen
Dix ans plus tard c'est encore Mental Note. Mais en plus, Babysitter.
Gabriel Jasmin
Pam Haasen
La pépinière géographique de 2011: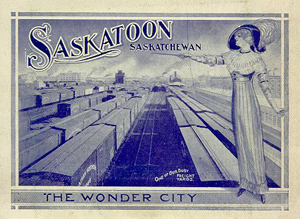 Saskatoon, SK
Cet endroit va exploser en 2012.Paul Lawton
Les autres géographes d'important
Lethbridge, AB
Encore!Mike Deane
Toronto, ON
Ha ha ha ha, non, mais j'suis sérieux.Jesse Locke
Saskatchewan
Taylor Burgess
Halifax, NS
Benoit Poirier
Halifax, NS // Truro, NS
Alison Lang
London, ON
Pam Haasen
L'Internet
Gabriel Jasmin
Le vidéoclip le plus bouleversant de 2011:
Simon Frank
Et d'autre épicerie animée:
Mike Deane
Mike Deane
Le vidéoclip qui a fait promo pour Weird Canada pour le prix de Radio 3.
Paul Lawton
Alison Lang
C'est certainement le plus sexy.Alison Lang
Jesse Locke
La reprise de Britney Spears.Taylor Burgess
Gabriel Jasmin
Gabriel Jasmin
Les groupes les plus doux de 2011 qui sont pas reliés à THOMAS: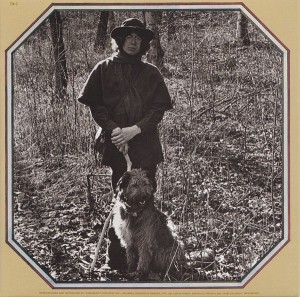 Bruce Cockburn
Le redacteur ajoute: Même si ce n'est pas de 2011, Jesse Locke a reçu cet album d'explorations doux-psych (de moi) pour tout son travail dur en tant que redacteur chef de 2011. Pour tous les sceptiques et les détracteurs, cette funkitude chien-mystique va arriver dans le Departures de ton coin, bientôt!Jesse Locke & Aaron Levin
D'autre douceur:
Doc Dunn, Sundrips, et le premier album de Bruce Cockburn.
Jesse Locke
Le seul doux que j'ai écouté est THOMAS. Tous les autres n'ont pas besoin de faire demande.
Mike Deane
Softcore, clairement.
Taylor Burgess
Jean Sebastien Audet
Dégeu.
Paul Lawton
Bon, je suppose que c'est contestable, mais on aime les moments les plus doux de Land-o!Pam Haasen
Tout ce qui est doux arrive à THOMAS.
Aaron Levin
Gabriel Jasmin
Le plus jeune Bieber-pas-Bieber de 2011: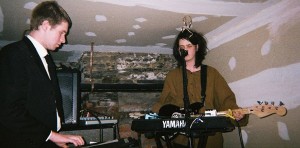 Mignon eternellement.Alison Lang
Les autres pas-Biebs:
Même si, à 21 ans, ils deviennent vieux…Mike Deane
Paul lawton
Gabriel Jasmin
Michael Halls (Don Jumble, Faux Fur)
Jean Sebastien Audet
C'est peut-être ironique, non?Taylor Burgess
On est assez certain qu'il a assisté à Wyrd III… illégalement.Aaron Levin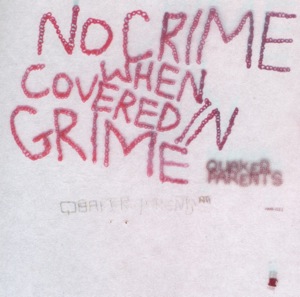 Quaker Parents
No Crime When Covered In Grime
Halifax, NS
From the grime spree of Alison Lang:
Tape number three from the brothers Grundy feels like a lyric poem that was torn into shards and taped back together again, peaking with "When You Can't Beat the Dream," a song that stutters and starts and spits, talking pretty about the edges of consciousness and old rays of light. This band excels at describing the intangible; each song's mathy meat gives the delicate lyrics weight and heft. Quaker Parents are part of a Halifax vanguard making healthy music that's good for the brain and body and soul, cleverly disguised with blink-and-you-miss-them hooks. These are songs you can hold onto and listen to over and over again, until you get older, until you smile at last in understanding.
De la série de grimes d'Alison Lang: (Traduit par les vieux rayons de Maya Keshav)
La troisième cassette des frères Grundy a l'air d'être un poème lyrique qui était déchiré en éclats et scotché ensemble encore, en atteignant un sommet avec "When You Can't Beat the Dream," une chanson qui bégaye et saute et crache, en parlant avec de beaux mots à propos des limites de la conscience et les vieux rayons de soleil. Ce groupe excelle à décrire l'intangible; le corps mathématique de chaque chanson donne l'importance et le poids aux paroles délicates. Quaker Parents sont une partie d'une avant-garde à Halifax qui crée la musique saine qui est bon pour la tête et le corps et l'âme, déguisée astucieusement avec les accroches si-tu-clignes-les-yeux-tu-vas-les-manquer. Ces sont des chansons que tu peux conserver et écouter encore et encore, jusqu'à ce que tu deviens plus vieux, jusqu'à ce que tu souris enfin en compréhension.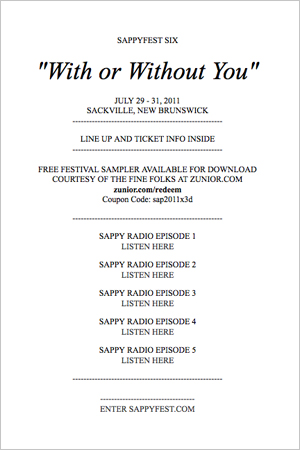 Various Artists
SappyFest 6
Sackville, NB
From the cult-like gathering of James Goddard:
The small college town of Sackville, New Brunswick harbours a secret. Every summer while students shop for discount books in major cities, a cult-like gathering of outsiders convenes to celebrate strange sounds in large tents, vaudeville theatres, small town cinemas and railside taverns. Turning the concept of a multi-venue festival on its head each year, SappyFest finds not the alterna-side spaces where loud noises are welcome but puts all the plaid shirts, fuzz peddles and puddles of beer right on the main street. First hosting the reunited Eric's Trip in 2006, Sappy has grown and grown. This year's lineup promises not to disappoint, showcasing the luminaries of independent Canadian culture both new and old, familiar and not. Alongside as yet un-tauted gems such as Cannon Bros, Hash Jesus, SILKEN LAUMANN and Wooden Wives, this year's lineup boasts sets by current Weird Canada favourites Jennifer Castle, Chad VanGaalen, Rich Aucoin, Gobble Gobble, Grimes and Quaker Parents. And that's just the pop music. See you there?
Du rassemblement de culte de James Goddard: (Traduit par Odile Leclerc)
De la petite ville de collégiale de Sackville, New Brunswick abrite un secret. Chaque été pendant que des étudiants magasinent pour des livres à rabais dans les plus grosses citées, un rassemblement culte d'étrangers à lieu pour célébrer des sons dans de larges tentes, des théâtres de variété, des cinémas de petites villes et des tavernes ferroviaires. Tournant les concepts d'un festival multi-sites sur sa tête chaque année, SappyFest ne trouve pas les espaces de côté alterna où de bruits forts sont bienvenues mais tous mis sur des chemises à carreaux, du colportage flou et des flaques de bière directement sur la rue principale. Accueillant en premier le Trip d'Éric réunis en 2006, Sappy a grandit et grandit. Les lignes d'attente de cette année promettre de ne pas décevoir, mettant en valeur les lumières de la culture indépendante Canadienne autant nouvelle que vieille, familière et non. Au côté des gemmes pas encore vantés telles que Cannon Bros, Hash Jesus, SILKEN LAUMANN et Wooden Wives, la file d'attente de cette année vante l'ensemble du présentement favoris de Weird Canada Jennifer Castle, Chad VanGaalen, Rich Aucoin, Gobble Gobble, Grimes and Quaker Parents. Et c'est juste pour la musique pop. Je vous vois là?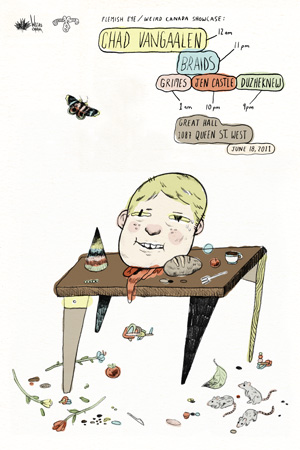 Weird Canada's expansion into the eastern cosmos won't stop at
Wyrd MTL
. On the Saturday before, we'll be stopping in Toronto for a very, very special show with the perennial Flemish Eye to celebrate Weird Canada's
Searchlight
victory. For easterners within the vicinity of Toronto, prepare for some heavy wig peeling:
9:00 :: GRIMES (Montreal, QC)
— Cosmic pop deity
— why we love her: here.
10:00 :: JENNIFER CASTLE (Toronto, ON)
— Mystic folk moves
— why we love her: here.
11:00 :: BRAIDS (Montreal, QC // Calgary, AB)
— Complex, undulating pulses
— why we love them: here.
12:00 :: CHAD VANGAALEN (Calgary, AB)
— The man. The mystery. The magnetism.
— why we love him: here.
01:00 :: DUZHEKNEW (Halifax, NS)
— Interdimensional pop warble
— why we love them: here.
Date: Saturday June 18, 2011
Location: The Great Hall
Doors: 8:00pm
---