Search Results for "dragon sword"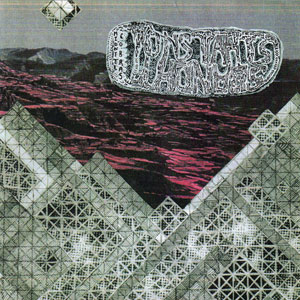 Tonstartssbandht
Midnite Cobras 7″
Montreal, QC
From the digital pyramidi of Aaron Levin:
Midnite Cobras is a static departure from Tonstartssbandht's choralic maximalism. They've emerged on Psychic Handshake with a pounding matrix of digimax psychedelia. Tremelodic falsettos soar above driving bass riffs and digital morphisms; a chaotic assemblage of divergent forces pushing diamond-tips to their aural limits. Synthesizers, harmonies, leads, distortion, and tape-warble abound, the brotherly duo file another bewildering disadjectified triumvirate of wave-forms. Do not even question the grip.
Des pyramides digitales d'Aaron Levin:
(Traduit par Odile Leclerc)
Midnite Cobras est un départ statique de choralic maximalism de Tonstartssbandht. Ils ont émergé sur Psychic Handshake avec une matrice battante de psychédélie digimax. Des falsettos tremelodiques grimpent au-dessus des riffs de basse entraînantes et des morphistes digitaux; un assemblage chaotique de forces divergentes poussant des pointes de diamants à leurs limites auditives. Des synthétiseurs, des harmonies, des gammes, des distorsions et des amas de gazouillis sur bande, le duo fraternel classe un autre triumvirat dé-adjectifié ahurissant de formes d'onde. Ne questionnez même pas le grip.

Tonstartssbandht – I'm a Welsh Souper

Tonstartssbandht – Electric Dragon Sword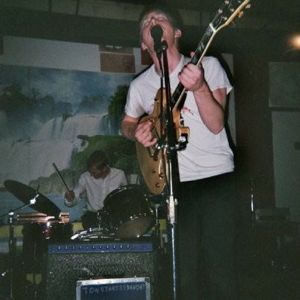 Interview with: Andy and Edwin White
From: Tonstartssbandht
(conducted by: Jesse Locke)
Montreal, QC
Since transplanting themselves from the sunshine state of Florida to the frosty French Canadian north, pizza-lovin' brothers Andy and Edwin White have been recording and releasing tunes at an almost nonsensical pace. On top of sparking up psych burners and daffy rappin' trip-outs with their best-known band, Tonstartssbandht, the bros maintain a plethora of side projects/aliases (High Rise II, NASA, Superbud, Bladestoner, etc.) while also running the boutique labels Does Are and Black Cheeks. For this Weird Canada exclusive, they've remixed our interview with wonky vocal FX, answers read by Jason Harvey™ and what sounds like a chopped and screwed version of their posi-vibes anthem "Andy Summers."
Weird Canada Exclusive :: Tonstartssbandht – Inferred Views
Jesse Locke
Texture Magazine / Weird Canada
/////////////// TONSTARTSSBANDHT INFERRED VIEWS ///////////////
What was life like growing up for you guys as brothers? Did you have any made-up games you would play, sibling rivalries or weird family inside jokes?
Andy and Edwin White (Tonstartssbandht): We were related, and then fed by older people. Andy knew all the secrets to life early because I let him drink from my brain after school everyday. I'm his ancient angel. We spent all of our time outside climbing ropes and making mud to prepare for the apocalypse. On a ranch, our grandpa makes great kielbasa and eggs.
When did you start making music together? Were there any other bro projects prior to Tonstartssbandht?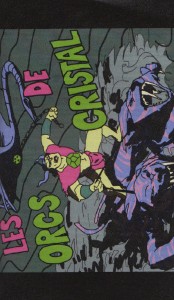 Les Orcs de Cristal
L'Élu des 7 Clans
Montréal, QC
From the final battle of Hugo Hyart:
(Translated by Hugo Hyart)
Mhawhawhawhawhaw! Like a space-opera going through your brain. Like the legendary axe of love dissolving into eternity for an epic odyssey. Whether you're a celestial dark elf wandering mage, a dwarf warrior tamer of electric dragon blades or a pyrobarbarian halfling of the snowy tropical mountains, you weren't prepared for this encounter with les Orcs de Cristal.
A sole hit from them causes you +345 brutal chill damage. In two turns you will likely be hallucinating, floating in orbit around coloured nebulae, relaxed and gliding nicely into a state in which you feel better and better. What do you choose?
a) Continue the fight with meditation
b) Put on your acid-esque light elf helmet of power
c) Use the conjuration orb of neurofunk
Whatever your choice is, you can't pass the test. Grogmar the Wanderer, Gnarg the Illusionist and their fellow companions are too high in level. All you can do is enter the groove and let the waves of spatial assault submerge and carry you. When you awake, you're left wondering what part of the galaxy you've ended up in. Meanwhile, the conquest goes on.
Du futur combat final de Hugo Hyart:
Mhahahahaha ! Comme un opéra spatial qui traverse le cerveau. Comme la légendaire hache d'amour se dissolvant dans l'éternité pour un moment d'odyssée épique. Que vous soyez un mage céleste elfe noir vagabond, une guerrière naine dompteuse de lames dragons électriques ou un halfelin pyrobarbare des montagnes tropicales enneigées, vous n'étiez pas préparé à cette rencontre avec les Orcs de Cristal.
Un seul de leur coup vous inflige brutalement + 345 en chill. Dans deux tours vous serez probablement halluciné, en orbite autour de nébuleuses colorées, détendu, glissant tranquillement vers un état où vous vous sentez de plus en plus bien. Que décidez-vous ?
a) Continuez le combat par la méditation
b) Vous vêtir de votre casque acidesque de puissance elfe de lumière
c) Utiliser l'orbe de conjuration de neurofunk
Quel que soit votre choix, tu ne peux pas test, Grogmar l'Errant, Gnarg l'Illusioniste et leurs compagnons sont d'un niveau trop élevé. Vous ne pouvez plus qu'entrer dans le groove et vous laissez submerger et porter par ces vagues d'assauts spatiaux. À votre réveil, il ne vous reste plus qu'à essayer de comprendre dans quel coin de la galaxie vous avez atterri. Pendant ce temps-là, la conquête continue.
Les Orcs de Cristal – L'Épice de Bäs' Zruck
---