Search Results for "bart records + jesse locke"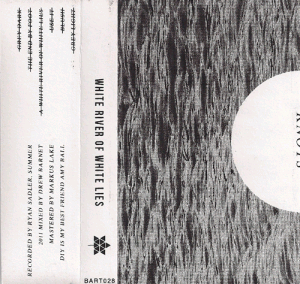 Knots
White River of White Lies
Calgary, AB
From the riverboat ramble of Jesse Locke:
The illustrious Neal Moignard returns with a stirring collection of close-miked rumination. Between bookends of steely grey sound-art (the likes of which he's produced with fellow whiz-kid Craig Fahner) delicate strums, hovering hums and heartfelt sing-speak drift through earthly metaphors. A recorded appearance as rare as Wyrd Visions with sleeve art like NNA Tapes in reverse, White River of White Lies is another crucial offering from the widening arms of Bart Recs.
Audio clip: Adobe Flash Player (version 9 or above) is required to play this audio clip. Download the latest version here. You also need to have JavaScript enabled in your browser.
Audio clip: Adobe Flash Player (version 9 or above) is required to play this audio clip. Download the latest version here. You also need to have JavaScript enabled in your browser.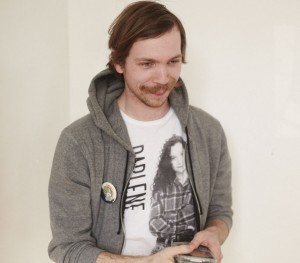 Ephemera of: GreyScreen
Existing during the recording of: Thrillogy
Calgary, AB
[Photos: Landon Speers]

Kevin Stebner is the only guy we know who can fit his gear into a lunchbox. While he wears many hats —
Bart Recs / Revolution Winter
founder,
Stalwart Sons
howler and
Ghost Throats
head stoker — his chiptune project
GreyScreen
is the focus of this particular feature. Jamming harder on his GameBoys than most can with a Stratocaster, Stebs charges the Nintendo kingdom full steam ahead. On his recent trip to support the new tape
Thrillogy
, we linked him up with WC's resident lensman
Landon Speers
to spotlight some essential tour items.
Jesse Locke
Weird Canada // Texture Magazine
weirdcanada.com // texturemagazine.ca/wordpress
Audio clip: Adobe Flash Player (version 9 or above) is required to play this audio clip. Download the latest version here. You also need to have JavaScript enabled in your browser.
Audio clip: Adobe Flash Player (version 9 or above) is required to play this audio clip. Download the latest version here. You also need to have JavaScript enabled in your browser.
GreyScreen – Deer Into A Noose
(click to enlarge)

Game Boys

As with many chiptuners, having a stock of Game Boys is your bread and butter. That Game Boy Light right there, though… that's my pride and joy; a Japanese exclusive backlit Game Boy that I managed to track down at the legendary Super Potato in Akihabra. That was a holy grail find for me. Nowadays, we backlight-mod these things so you can rock them in the dark (as is that yellow DMG there), but even with the buzz the Game Boy Light puts out, I've got a soft spot for that thing.

Permastruct / Lunchbox

With the 4×12's I normally haul around for bands, it's nice to pack your entire set-up into a single lunchbox. Ride the Via with nothing but a backpack and lunchbox in tow. The Permastruct cases were from NES rentals from Hollywood Video back in Red Deer. Such a bittersweet moment going to that closing-out sale; my favourite video store was closing its doors, but I managed to snag a ton of gems before it did. Permastruct became the title for the first GreyScreen tape.

Power Glove

Got this on the tour. Major gift from a major pal. Any child of the Nintendo generation should know what this, and chances are you wanted one with every fibre of your being. You saw Lucas in The Wizard, and you most certainly wanted to be him. This Power Glove is for the Famicom (Japanese NES) and I've only just recently managed to work it into the set and utilize it live. I love the Power Glove… It's so bad.

Robert Kroetsch Novels

Keep your enemies close, but keep Alberta closer. The absolute brilliant and hilarious Robert Kroetsch, my favourite writer ever to emerge from Alberta. Studhorse Man in particular. No resounding ovations from the world at large, even with his passing this past year, but to me he is such an inspiration. It speaks more to the attitude of being an artist from Alberta, to simply keep making good things, and hope that some kid discovers it. May his legacy live.

Anti-Nukes Pin

The welcome sign to my hometown reads "Welcome to Red Deer / A Nuclear Weapons-Free Zone." I've always been a strong contender of singing and wearing where you're from, reflecting your place, your community, your family, your actual culture. In an age of internet world-wide universalism, the notion of regional situation and pride is waning. Since I've lost my "HI, I'M FROM RED DEER" pin, this will do as a close second.

Red Apple Arizona Iced Tea

Dubbed 'Zonas by us in the know. Arizona is the only company I have ever written a fan letter to (wherein we received hats for being "super fans"), and subsequently when they discontinued Red Apple in Canada, a complaint letter. Red Apple may be the greatest liquid ever to grace my throat – nectar of the gods – thus, being able to find them while on tour in the East makes the excuse to tour all the greater.

Dead-stock Trading Cards

I found these crazy things while on tour at a wholesale liquor shop in Pittsburgh. The accusation is constantly, be it directed at chiptune or anything else tied to this by-gone era, that what we are doing is simply reveling in nostalgia. But the truth of it is that the late '80s and early '90s produced a "popular" culture that was so out there, one so transfixed on youth, in music, fashion, film, adventure, exploding video game technology, and especially a culture so irony-free, one where "radness" was all that was needed, that odd music could make it on TV or prairie-born heroes like the Hitman putting greasy shades on your face was the coolest thing in the world. Is it any wonder that a fascination of that era exists – to partake and respond and produce art and music out of such a rich and insane cultural heritage as that?
Since our great birthing in the spring of 2009, we have never bestowed upon the masses a curated year in review. We have our philosophical reasons (read: laziness), but 2011 was a special year and we're hoping that 2012 will bring more change and triumph. In line with our continuous transfiguration, we would like to present a 2011 summary (of sorts). So, please, dig in. We hope you enjoy and can't wait to share the mountains of boon scattered across our northernly paradise.
PS – Thanks to all our lovely writers for their hard work submitting all these beautiful trinkets of 2011's glory. Additionally, my humble thanks to Jesse Locke for compiling everything and to Myke Atkinson for his layout advice.
Hearts,
Aaron Levin
Weird Canada
http://weirdcanada.com/
2011 Albums We Missed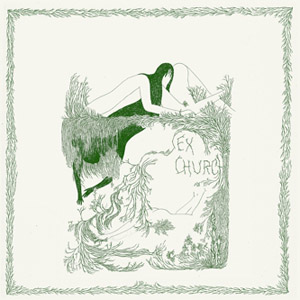 This was probably my fault. I'll review it!

Paul Lawton
More 2011 Albums We Missed:
Music From 2011 We Wished Was Released Physically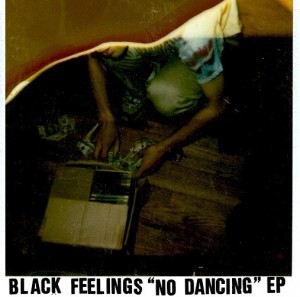 Other non-physical digitalia:
New Births Of 2011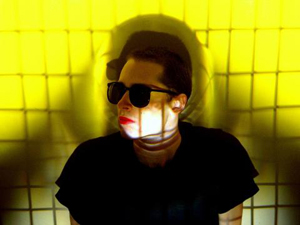 Demos

Got the demos last summer and they knocked me on my ass!

Paul Lawton
Other newborns from the two-oh-one-one:
2011's Most Memorable Album Cover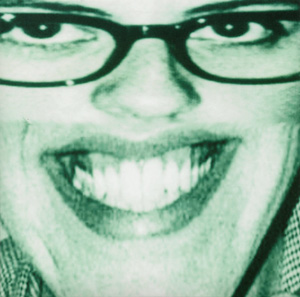 Bedroom Eyes b/w Rumors

This thing gives me nightmares. Unanimously hideous.

Aaron Levin
Other (hopefully not-so-garish) album covers:
2011's Most Elaborate Packaging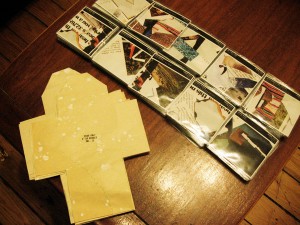 More curiously packaged goodness:
2011's Most Surprising Releases, Events And Ephemera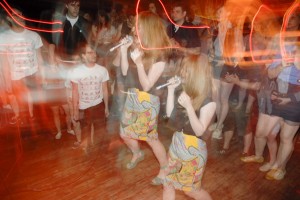 Turning Wyrd MTL from a drunken idea into a reality!

Gabriel Jasmin
Other great minutiae of 2011:
2011 Release From The Most Obscure Location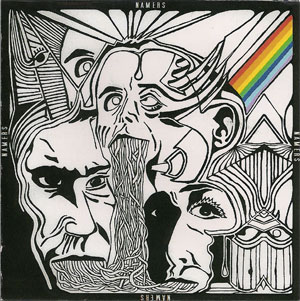 Namers

Grand Prairie, AB!

Mike Deane
Sutton, QC: Les Nitrates de Madame Mimieux – Rien n'est moins grave (Benoit Poirier)
Churchill, MB: A message from Taylor Burgess: "Hey, polar bear occultists from Churchill, get in touch with me already!" (Taylor Burgess)
Winnipeg, MB: Microdot – Lamps Not Amps (Paul Lawton)


It used to be that Winnipeg was THE Canadian music scene, but it's been pretty quiet over the last decade or so, and thus fairly obscure. Thankfully, The core group of musicians making up Microdot/Atomic Don and the Black Sunrise/Angry Dragons/This Hisses etc. will change that soon if releases like Lamps Not Amps have anything to say about it.
2011's Favourite New Genre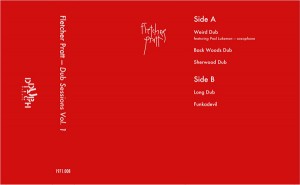 Fletcher Pratt – Dub Sessions Vol. 1
Taylor Burgess
2011's Most Stoned Dudes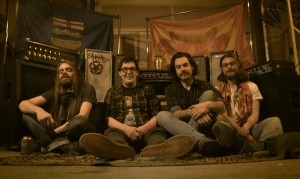 They don't call it "Krang Baked" for nothing! (Editor's Note: I've never heard anyone call anything "Krang Baked")

Paul Lawton
Other stoners of note:
2011's Geographical Hotbed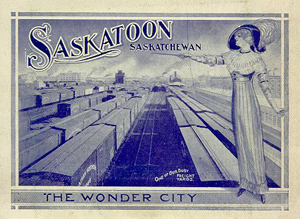 This place is gonna blow up in 2012.

Paul Lawton
Other geographs of note:
Lethbridge, AB (Mike Deane)


Still!

Toronto, ON (Jesse Locke)


Ha ha ha ha, no, seriously.

Saskatchewan (Taylor Burgess)
Halifax, NS (Benoit Poirier)
Halifax, NS / Truro, NS (Alison Lang)
London, ON (Pam Haasen)
The Internet (Gabriel Jasmin)
2011's Most Face-Melting Video
Femminielli – "Atlantida" – (Simon Frank)
2011's Softest Bands Not Related To THOMAS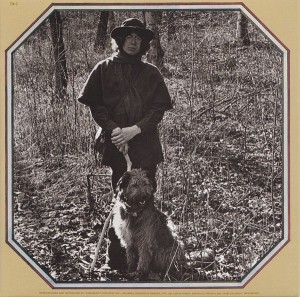 Bruce Cockburn
Bruce Cockburn

Editor's note: although not from 2011, Jesse Locke was gifted this album of soft-psych explorations (from me) for all his hard work as Managing Editor of 2011. For all the doubters and haters out there, this mystic-dog funkyness will be coming to a Departures near you, soon!

Jesse Locke & Aaron Levin
Other softness:
"The only soft I listened to is THOMAS. All others need not apply." (Mike Deane)
Softcore, obvs. (Taylor Burgess)
Lab Coast (Jean Sebastien Audet)
"Gross." (Paul Lawton)
Headaches (Pam Haasen)


Well, I guess that's arguable, but we like the softest moments of Land-o!

"All soft leads to THOMAS." (Aaron Levin)
Jennifer Castle (Gabriel Jasmin)
2011's Youngest Bieber-Not-Bieber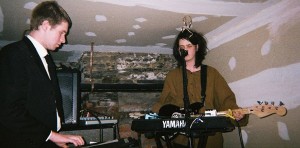 Eternal cutie.

Alison Lang
Other non-Biebs: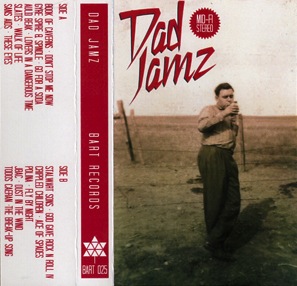 Various Artists
Dad Jamz
Asterisk, Canada

From concept to cassette,
Dad Jamz
is a gas. This cheeky comp finds the bands of the Bart Records and Revolution Winter clan tackling FM staples of the late '70s – early '80s soft-rock epoch with varying results of ridiculousness. Amidst choice picks from Queen, Kansas, Motörhead and Dire Straits (Slates' "Walk of Life" is a standout), label flagship
Stalwart Sons
crowd surf Kiss/Argent's "God Gave Rock 'N' Roll To You" with original lyrics across seven guitar-squealing minutes.
Gyre Spire and Spindle
deserve props for taking on Kim Mitchell's perpetually unhip anti-drinking anthem "Go For Soda", while Auld Beak clearly have love for Bruce Cockburn deep down. Polina's straight-faced Rush cover is a winner, and WC fave
Sans AIDS
could make even Bachman and Cummings shed a tear.
Audio clip: Adobe Flash Player (version 9 or above) is required to play this audio clip. Download the latest version here. You also need to have JavaScript enabled in your browser.
Auld Bleak – Lovers in a Dangerous Time
Audio clip: Adobe Flash Player (version 9 or above) is required to play this audio clip. Download the latest version here. You also need to have JavaScript enabled in your browser.
Audio clip: Adobe Flash Player (version 9 or above) is required to play this audio clip. Download the latest version here. You also need to have JavaScript enabled in your browser.


From the teen steamings of Jesse Locke:
Midway through their final set at the Bart Records showcase for Sled Island 2010, Fuck the Tundra's hyperactive frontman pushed the crowd back, tucked to his toes and hucked a massive flat ground back flip. That gymnastic feat was impressive enough, yet it was still overshadowed by a pitch-perfect performance of all six songs from their debut cassette, one of this year's most jaw dropping releases. Throughout Grin Diesel's succinct 16 minutes, the quartet tears into 31G-style post-hardcore with pulse quickening drum fills, spidery dueling guitars and mathematical change-ups, all peppered with their bizarre sense of humor. Most surprising is the serenely summery yet still mathy instrumental "Eliminator Boat Duel," an ear-pleasing interlude amidst the chronicles of ridiculous.
Audio clip: Adobe Flash Player (version 9 or above) is required to play this audio clip. Download the latest version here. You also need to have JavaScript enabled in your browser.
Audio clip: Adobe Flash Player (version 9 or above) is required to play this audio clip. Download the latest version here. You also need to have JavaScript enabled in your browser.


From the North of America fanboydom of Jesse Locke:
Other than the guy from Japan who flew to Montreal for their final farewell show a few months back, Bart Records founder Kevin Stebner is quite likely the biggest North of America fan on the planet. Standing next to Stebs at said gig, I was regaled with anecdotes and factoids regarding the members' current day-jobs, how he caught them live in Europe and just how stupidly excited he is to have now released a rarities compilation from his all-time favourite band. Along with other comp tracks and the previously unearthed jam "Hot Work," side A is culled from the same sessions that produced NoA's swan-song LP Brothers, Sisters (a serious tour de force if you've never had the pleasure). From the pulverizing guitar-work and clockwork-calculated percussion of barn burners "Beyonce", "Hate The Player" and "We Had To Call Your Parents" to the slower tempo heart-on-sleever "I Like Everything This Much" and curious electronic interlude "Let's Get Glitch," 12345678910 is veritable Mana for Maritime math-rock devotees. Somebody update the wikipedia…
Audio clip: Adobe Flash Player (version 9 or above) is required to play this audio clip. Download the latest version here. You also need to have JavaScript enabled in your browser.
North of America – Let's Get Glitch
Audio clip: Adobe Flash Player (version 9 or above) is required to play this audio clip. Download the latest version here. You also need to have JavaScript enabled in your browser.
North of America – Hate The Player
Audio clip: Adobe Flash Player (version 9 or above) is required to play this audio clip. Download the latest version here. You also need to have JavaScript enabled in your browser.


From the post-pubescent sludge of Jesse Locke:
From The Cramps (radical) to Mates of State (barf) to the Plastic Ono Band (radical barfing), musical married couples are nothing new. However, what sets thee Grown-Ups' Sara and Josiah Hughes apart is that they're cuter than a pair of bulldogs on snowboards that know how to turn up the rock and turn down the suck. Joined by third member/producer Darrell on "dad guitar" (nice Conchords reference, guys), they've now teamed with the almighty Bart for tape release number two. Eight songs of angry punk sludge that sound just as pitted as their debut but now with more Crazy Horse guitar solos (see: opener "Meat") and Art Brut-esque motivational meta-songs (see: "Start A Band!"). This is the soundtrack for the skateboarding video game you invented in your brain. The musical equivalent of a cherry-coke slurpee with a stolen chocolate bar tucked in the cup. The creepy-lovable cover photo rules too, but I really just wish it was a drawing of Odie crossed with Jughead.
Audio clip: Adobe Flash Player (version 9 or above) is required to play this audio clip. Download the latest version here. You also need to have JavaScript enabled in your browser.
Audio clip: Adobe Flash Player (version 9 or above) is required to play this audio clip. Download the latest version here. You also need to have JavaScript enabled in your browser.


From the compiled danglings of Jesse Locke:
The Comp of Hope starts off with a serious wallop: the 1-2-3 whirligig of Vancouver's Damages, Nova Scotia's Minivan Halen (snagging the prize for Best New Band Name) and Toronto's Place Hands, three groups with distinct yet equally imposing approaches to the post- / proto- / avant- / eff-it-let's-just-get-rowdy hardcore continuum. Bart Records founder Kevin Stebner seems to favour the tuff gnarl stuff, with seven of the comp's 10 acts setting their phasers to beatdown. From the spazzy attack of Abbotsford's GSTS! to the rastafried "turbo jamz" of Edmonton's Slates, Missisauga's Whiskey Priest and unfuckwithable label faves Gift Eaters closing it off, this cassette could provide the perfect aggro soundtrack for any hesher's backyard mini-ramp sesh. The softer side of weird Canadiana is also represented with the Strokes-meet-a-blown-out-Casio addictiveness of Swwords (the former project of this very site's founder), Montreal's math-pop dangereux duo Special Noise and a live jam from the inimitable dd/mm/yyyy. Another top-notch tape release from Bart, with awesome foldout liner art (front & back) from Calgary's Heather Kai Smith.
[Levin's Note: This has the most links of any review on Weird Canada. Which means you get to virtually travel across Canada, all thanks to Bart Records. Benjoy!]
Audio clip: Adobe Flash Player (version 9 or above) is required to play this audio clip. Download the latest version here. You also need to have JavaScript enabled in your browser.
Audio clip: Adobe Flash Player (version 9 or above) is required to play this audio clip. Download the latest version here. You also need to have JavaScript enabled in your browser.
Audio clip: Adobe Flash Player (version 9 or above) is required to play this audio clip. Download the latest version here. You also need to have JavaScript enabled in your browser.
Audio clip: Adobe Flash Player (version 9 or above) is required to play this audio clip. Download the latest version here. You also need to have JavaScript enabled in your browser.


From the GameBoy™-gripping hands of Jesse Locke:
As far as music made on old school handheld video game systems goes, GreyScreen (a.k.a. Bart Records founder and retro pop culture fanatic Kevin Stebner) is the Michael Jordan of Caddilacs. The Charles Bronson of Chiptune? From the immaculate Value Village bargain bin packaging to the poetic RPG-inspired song titles (and of course the 8-bit chirps, burps and bleeps that make up these 22 songs), everything about GreyScreen's debut tape reminds of a more innocent time spent agonizing over Alien Olympics 2044 AD in your parents' basement. Of course, Stebs also uses modern technology like Nanoloop and LSDJ to concoct these micro-epics, but his DIY punk rock ethos is maintained all the same. Need more proof? Check his killer cover of Black Flag's "Spray Paint" by downloading this comp.
[Levin's Note: The world was so much simpler when everyone had a Gameboy™. All a we had to do was level-up and the monsters went away. How do the kids sleep at night today? Look back to the dot-matrix; listen to the trailing ends of MIDI; and always remember to keep a fairy in the jar. Poppa don't hit me no mo'.]
Audio clip: Adobe Flash Player (version 9 or above) is required to play this audio clip. Download the latest version here. You also need to have JavaScript enabled in your browser.
Audio clip: Adobe Flash Player (version 9 or above) is required to play this audio clip. Download the latest version here. You also need to have JavaScript enabled in your browser.
Greyscreen – Water Drawn from Wells
Audio clip: Adobe Flash Player (version 9 or above) is required to play this audio clip. Download the latest version here. You also need to have JavaScript enabled in your browser.
---