Search Results for "Marie-Pier Chevrier"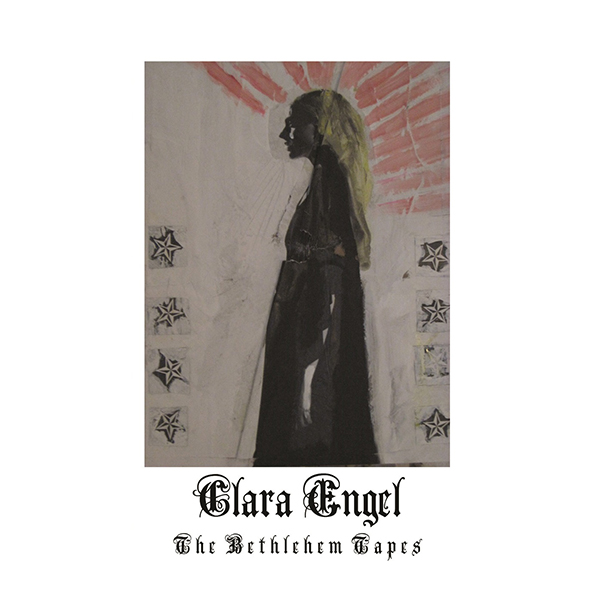 Clara Engel
The Bethlehem Tapes
Toronto, ON
From the folk noir of Joshua Robinson:
Dark lulls of quiet repose drift like so many memories in the night. Cathedrals echo with the pitter patter of a soft voice as it speaks of the space that exists between the spaces that take up the shape and form of the sounds we see behind closed eyes. The revenants that lilt from such great heights are far too misremembered to dare touch down once more. Rather, they stay in the rafters as their whispers and musky laughter fall onto the heads below, present again in the moment as they once were.
Du folk glauque de Joshua Robinson:
(Traduit par les sommets gargouillants de Marie-Pier Chevrier)
De sombres accalmies de repos tranquille dérivent comme autant de souvenirs dans la nuit. Les cathédrales résonnent du tapotement de la douce voix qui raconte l'espace existant entre les espaces ayant la taille et la forme des sons que l'on voit les yeux fermés. Les revenants qui se dandinent de ces hauteurs vertigineuses ont bien trop sombré dans l'oubli pour oser redescendre une fois de plus. Ils restent plutôt dans les poutres d'où leurs murmures et leurs rires musqués tombent sur les têtes plus bas, présents encore pour un moment tels qu'ils l'ont déjà été.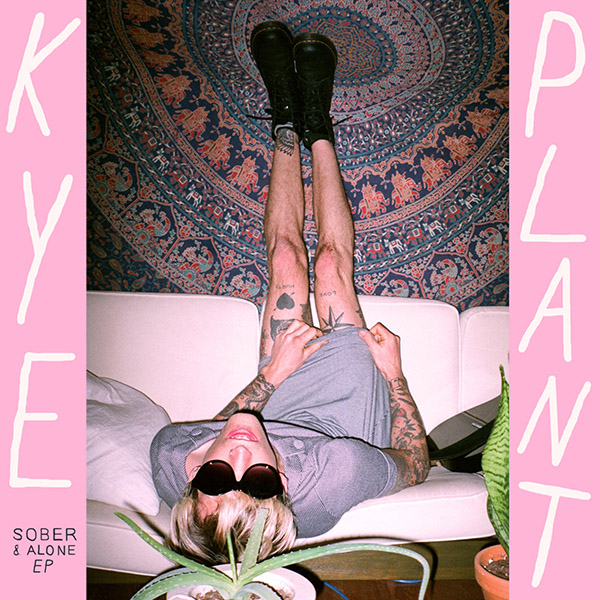 Kye Plant
Sober & Alone EP
(Gary Cassettes)
Victoria, BC
From the questioning self of Johnnie Regalado:
A soft breeze sneaks in an open window, turns the pages of the notebook on the bedside table, and lifts the solemn words out into the ether. Sing along with the sorrow. Nothing remembered is lost forever. Kye Plant's solo harmonies echo an important reminder: there's absolutely nothin' wrong with feelin' weird.
Du soi s'interrogeant de Johnnie Regalado:
(Traduit par les flocons épicés de Marie-Pier Chevrier)
Une douce brise se faufile par la fenêtre ouverte, tourne les pages du cahier de notes sur la table de chevet et en soulève les mots solennels dans l'éther. Chantez en harmonie avec le chagrin. Aucun souvenir n'est perdu à jamais. Les mélodies des solos de Kye Plant répètent un important rappel : il n'y a absolument rien de mal à se sentir étrange.
Kye Plant – The Gender Binary is a Jail Cell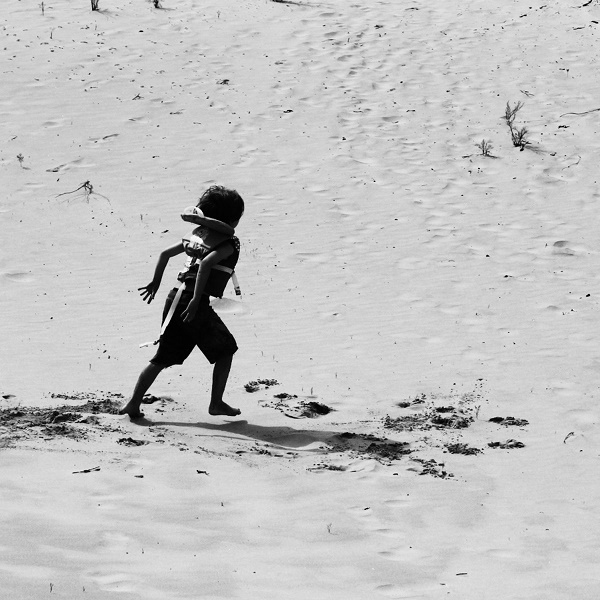 Jo Passed
Out
Vancouver, BC // Montreal, QC
From the shock of Hailey Celesse McCarthy:
A vault of elemental drone converges with a psychedelic, progressive loam on Jo Passed's debut release Out. Each track is an electric field casing a dark cellar, waiting to cast out shadows with the opening switch of an electric current. Jo Passed's vocals drape themselves over Out like soft transmissions – each magnetic composition creates a form that reinforces the crux – hovering in the air tasteless, invisible, but sensed.
De la stupeur de Hailey Celesse McCarthy:
(Traduit par l'ahurissement de Marie-Pier Chevrier?)
Une chambre-forte de drones élémentaires converge vers une glaise psychédélique et progressive sur Out, le premier album de Jo Passed. Chaque piste est un champ électrique enveloppant un sombre caveau, attendant patiemment de libérer ses ombres à l'activation d'un interrupteur de courant électrique. Les harmonies vocales de Jo Passed se drapent autour de Out comme de douces transmissions; chaque composition magnétique crée une forme en renforçant le coeur, voltigeant sans goût et invisible, mais sentie.
Jo Passed – No, Joy (I'm Not Real Girl)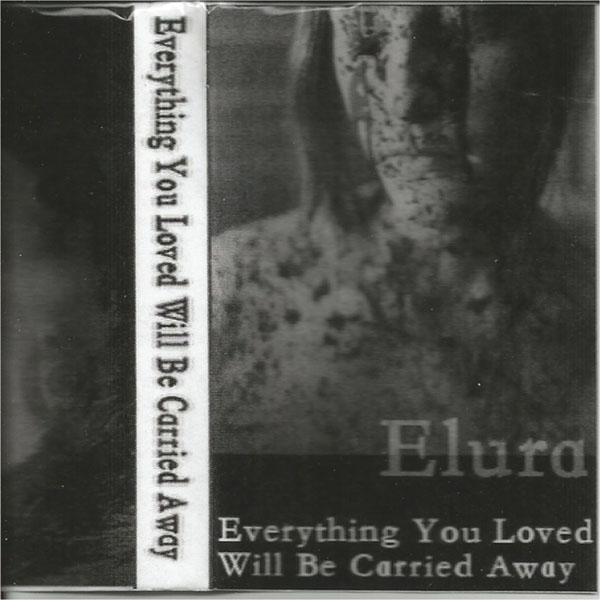 Elura
Everything You Loved Will Be Carried Away
(Midden Records)
Victoria, BC
From the icy inclinations of Mark Anthony Brennan:
The white blanket of the winter sky extends from high to low, blending into the snowy carpet. The mournful strings chill all colour of emotion out of the air, leaving just memory ghosts of things lost. The baritone voice brings the present into clear relief. Frozen in the moment. Beautiful. Untainted by any warmth that would melt the crystal clarity.
Des inclinations glacées de Mark Anthony Brennan:
(Traduit par les lettres ouvertes de Marie-Pier Chevrier)
Le manteau blanc du ciel d'hiver s'étend de haut en bas, se fondant dans le tapis de neige. Les cordes en deuil font résonner dans l'air des émotions de toutes les couleurs, ne laissant des choses perdues que des souvenirs fantômes. La voix baritone mène le présent vers un doux répit. Moment glacé. De toute beauté. Indifférent à toute chaleur capable de venir fondre cette clarté cristalline.
Elura – Statues/Alone In The Winter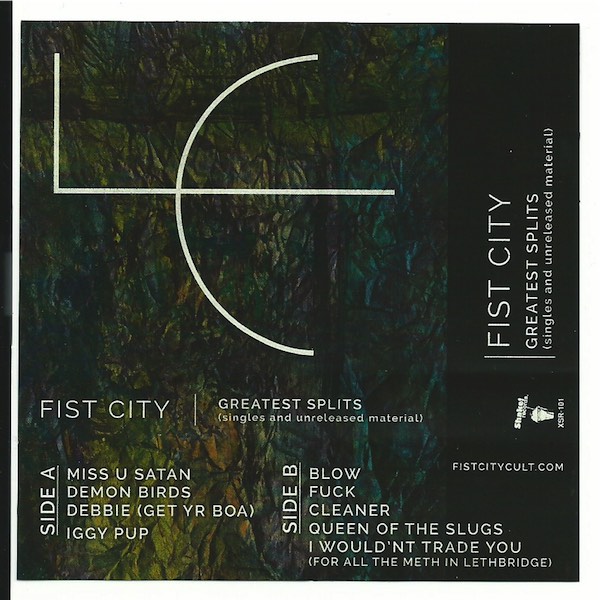 Fist City
Greatest Splits
Lethbridge, AB
From the ginger ale pizza bong runoff of Mitch Jackson:
If any band truly represents the pinnacle of all that is weird and good in Canada, it would be Fist City. Greatest Splits lets the Satan worshiping reptilian fiends inject terror into the hearts and minds of I AM Canadian™ Canada over riffs, noise and anthems buried underneath the fires and fuzz of hell. But that fuzz can only cover up so much of the unholy union. You too will realize that you miss Satan and you'll take him back at the Lethbridge Denny's tonight. Let him baptize you in meth and grand slams.
Des restants de bong, pizza et gingerale de Mitch Jackson:
(Traduit par les bribes sautillantes de Marie-Pier Chevrier)
S'il existe un groupe qui sache illustrer la somme de tout ce qui ce fait d'étrangement beau au Canada, il s'agit bien de Fist City. Greatest Splits laisse les bêtes reptiliennes satanistes injecter la terreur dans les coeurs et les esprits de I AM Canadian™ par-dessus les riffs, le bruit et les hymnes qu'enterrent les feux et les furies de l'enfer. Mais cette furie ne peut couvrir l'entièreté de cette union damnée. Vous réaliserez que Satan vous manque aussi et vous l'accueillerez à nouveau au Denny's de Lethbridge ce soir. Laissez-le vous baptiser de meth et de grands slams.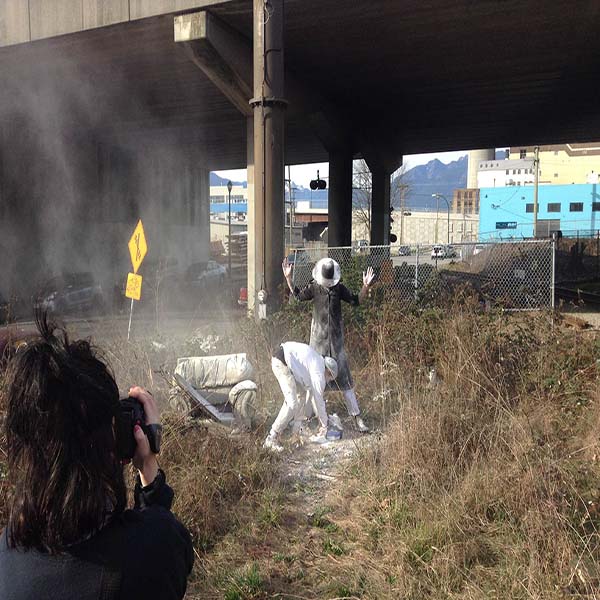 Flyin'
Death Has Lost It's Sting
(Directed by: Andrea Lukic)
Vancouver, BC
From the flour-dusted dome of Brian Cleveland:
In Andrea Lukic's world, general inexplicable weirdness occurs. Dig a little deeper and you find their friends in Weed being similarly haunted by their inner workings. Local skateboarders and artists fall into the roles of geriatric villains on an improvised, silent mission. Dazzled by shiny things, smoke and mirrors leave them with nothing of value. It likely took just as much time to clean flour out of their hair as it will take to get this earworm out of your head.
Du dôme fariné de Brian Cleveland:
(Des épices diluées de Marie-Pier Chevrier)
Dans l'univers d'Andrea Lukic, la bizarrerie est généralisée et inexplicable. Creusez un peu, et vous y trouverez leurs amis de Weed, tout aussi hantés par leurs mécanismes internes. Les skateboarders et artistes locaux succombent au rôle de vilain gériatrique en mission silencieuse et improvisée. Émerveillés par l'éclat de choses scintillantes, ils se retrouvent les poches vides devant tant de poudre aux yeux. Il aura probablement fallu aussi longtemps pour débarrasser leurs cheveux de farine qu'il vous en prendra pour oublier leurs vers d'oreille.
Nighttime
Summer EP
(Self-Released)
Montreal, QC
From the summer haze of Laura Stanley:
Summer Sadness is a common affliction. Under the long shadows of July, idleness leaves too much room for thought and anxiety. In peeling, blistered skin, the heat of August is suffocating. After eyes spend too long on parts exposed, time passes in recovery. The romance of the season finally burns out when freshets of autumn wind revive and sing farewell to misery.
Des brumes d'été de Laura Stanley:
(Traduit par l'audace citronnée de Marie-Pier Chevrier)
La tristesse estivale est une affliction commune. Sous les ombres longues de juillet, l'oisiveté laisse trop de place à la réflexion et l'anxiété. Les ampoules font lever la peau; la chaleur d'août est suffocante. Après que les yeux aient trop regardé les parties exposées, le temps passe en convalescence. La romance de la saison s'éteint finalement lorsque les crues venteuses d'automne reviennent et chantent adieu à la misère.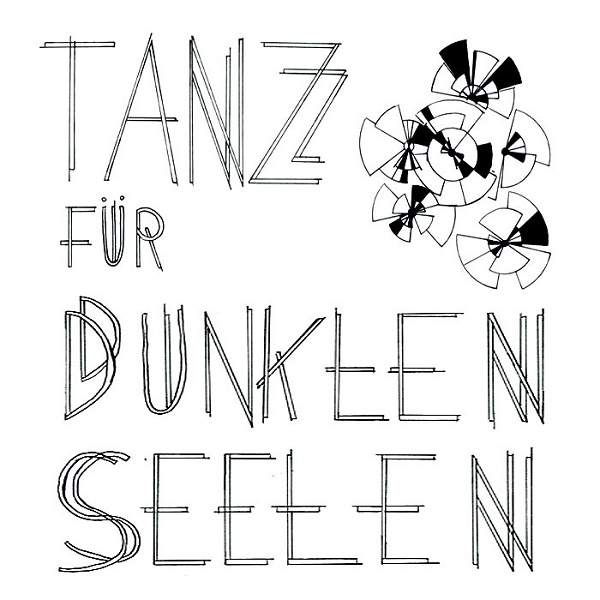 Psychic Pollution
Tanz Für Dunklen Seelen (Dance for Dark Souls)
(Eat Glass Records)
Victoria, BC
From the tonal recall of Johnnie Regalado:
Minimal homage. MIDI remembrance. Tonal recall. Behold, the next stage in the inevitable evolution of Psychic Pollution. An invitation to the cyberpunk after party of a cosmic century. Rub shoulders with the spectres of influence. William Gibson b2b Dieter Moebius. What they really need to know is: can you dance to this?
Du rappel tonal de Johnnie Regalado:
(Traduit par les mélodies programmées de Marie-Pier Chevrier)
Hommage minimal. Souvenirs MIDI. Rappel tonal. Voici la prochaine étape de l'évolution inévitable de Psychic Pollution. Une invitation à l'after party cyberpunk d'un siècle cosmique. Venez jouer du coude avec les spectres de l'influence. William Gibson et Dieter Moebius dos à dos. La question qui leur importe réellement: sauront-ils vous faire danser?
Psychic Pollution – Können Sie Dies Tanzen? (Can you Dance to this​?​)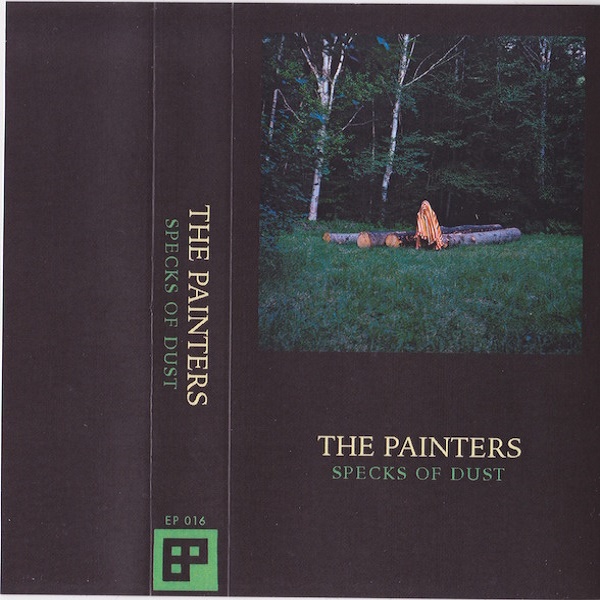 The Painters
Specks of Dust
Montreal, QC
From the mass spillage of Claire Marie Guimond:
Less than dust on the cosmic scale and we still all got sucked into the same nanohole. Some people never find their people, you hardly had to try. Screw your accidents. Have you ever heard your sister say she's lonely? It's because she needs people; her heart is filled to the valves with love and nowhere to let it spill. Truth is, I just had more chances than her, if only for you bloodletters. And I have lots of blood to give… but when the moment comes I can't believe you're really there to drink up.
Des débordements massifs de Claire Marie Guimond:
(Traduit par les désirs à rebours de Marie-Pier Chevrier)
Plus petits que poussière sur l'échelle cosmique et nous sommes tout de même coincés dans le le même trou microscopique. Il y a de ceux qui ne trouvent jamais, et toi qui auras à peine eu à essayer. Au diable tes accidents. As-tu déjà entendu ta sœur dire qu'elle se sentait seule? C'est parce qu'elle a besoin de gens; son cœur est rempli jusqu'aux valves d'amour qui n'a nulle part où aller. En vérité, j'ai eu plus de chance qu'elle, si ce n'est que de tes lettres ensanglantées. Et j'ai tant de sang à donner… mais quand le temps viendra, je n'arrive pas à croire que tu y seras pour le boire.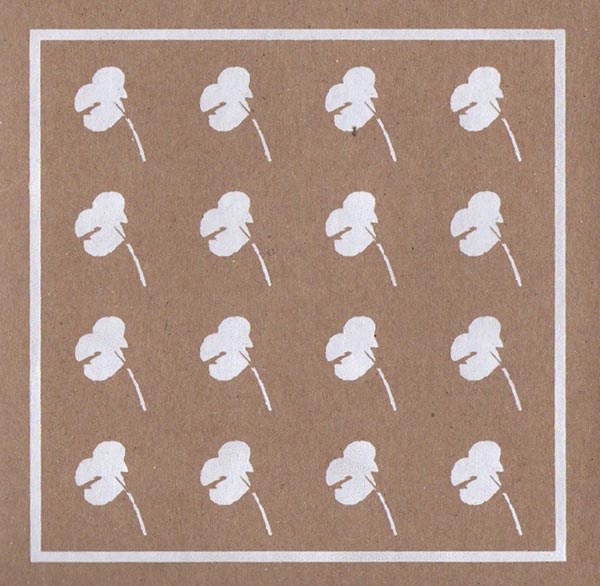 Future States
Cassiopeia
(Self-Released)
Montréal, QC
From the cold cracked lips of Joshua Cwintal:
This Montreal five piece has lovingly crafted a sonic mosaic of shag carpet tones rife with electric molasses. Cassiopeia features synth lines that drip out of the speakers like hot wax, and astral-beach fuzz guitars that peek out for air from the alluringly dense ear carnaval. Skittering drums punctuate delicate and thoughtful lullaby croons, locking the attention trap that you'll quickly return to after your release.
Des lèvres craquées de froid de Joshua Cwintal:
(Traduit par l'hiver tardif de Marie-Pier Chevrier)
Ce quintet montréalais a amoureusement conçu une mosaïque sonique de tons de moquette à poils longs truffés de mélasse électrique. Cassiopeia arbore des lignes de synthé qui dégoulinent des haut-parleurs comme de la cire chaude et de guitares duveteuses, sablonnées et étoilées qui refont surface de sous un carnaval auditif dense et envoûtant pour une bouffée d'air. Les tambours sautillants ponctuent les berceuses chantonnées, délicates et attentionnées, verrouillant ainsi le piège d'attention vers lequel tu retourneras rapidement dès ta libération.
---