Category: quebec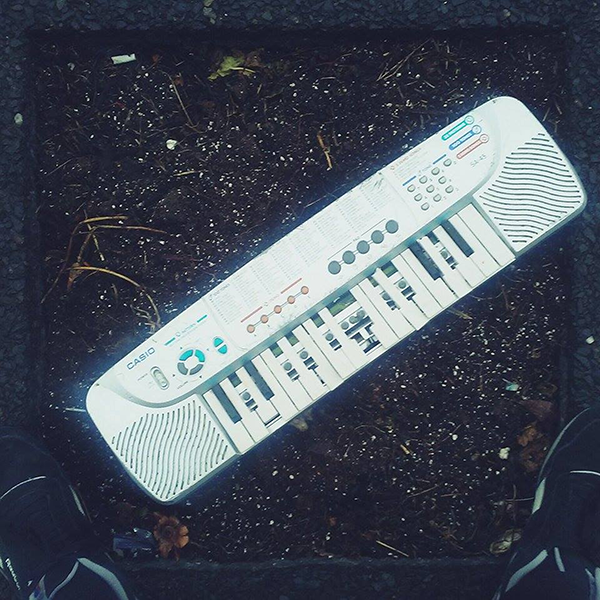 Bone Marrow
A Spiritual Blur / Someone New EP
Self-released
Montréal, QC
From the basement thoughts of Katie Jensen:
You sent yourself a text message last night: "Seeking aural healing. Receiving heaven. Swallowed whole." You must have interfaced with an angel last night. 1080p eyes probe the velvet dark. The room shifted overnight, or maybe just when you got home; piles of clothes heaped on keyboards, jeans weighing down oscillator keys, an organ flipped over and screaming. The phone screen glows, a cheap jellyfish sending tentacles into contact lists. Your long nails catch on the fibres of the blanket, pulling out synthetic fabric in squiggly fibres. It reminds you of shredding dandelions at the lake, feet swinging like Red Rover, slipping on wet wood, splinters gathering in palms, your peach body disappearing into indigo depths.
Des pensées souterraines de Katie Jensen:
(Traduit par l'écharde incrustée dans l'index de Jessica Grenier)
Tu t'es envoyé un message texte hier : « Recherche guérison auditive. Reçois le paradis : engloutissement total. » Tu as dû communiquer avec un ange hier soir. Des yeux en 1080p qui sondent le velours de l'obscurité. La pièce a changé cette nuit, ou peut-être juste quand tu as ouvert la porte de la maison. Des piles de vêtements jonchant des claviers, des jeans appuyant sur les touches d'un oscillateur, un orgue renversé qui se lamente. L'écran du cellulaire brille – une méduse en toc étirant ses tentacules à travers la liste de contacts. Tes longs ongles s'accrochent dans une couverture, tordant ses fibres synthétiques. Ça te rappelle les pissenlits s'effilochant au lac. Tes pieds se balançant comme pour Red Rover, qui glissent sur du bois mouillé; les échardes qui s'accumulent dans tes paumes. Ton corps de pêche qui disparaît dans les profondeurs indigo.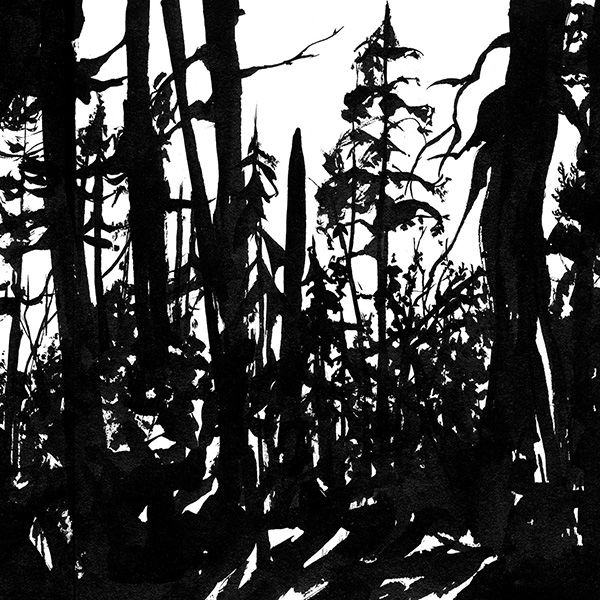 Totenbaum Träger
Ouverture du cadavre de Sade
Montréal, QC
De la kabbale morbide de Mathieu Bédard:
Replaçant Sade dans le contexte néolibéral, Ouverture du cadavre de Sade est un livre-disque qui se soustrait au ton gourmand des chercheurs de scandale et souligne plutôt le caractère sinistre du banquet. Dans son requiem pour trompette au « souffle malade » et pulsations de guitare lancinantes, Totenbaum Träger nous offre la trame sonore d'un saccage planétaire du point de vue de ses échos. Les collages des éditrices juxtaposant bribes d'actualités économiques et images dérangeantes forment quant à eux une kabbale morbide qui révèle, entre des pages que le lecteur doit déchirer, la réalité abjecte de nos pulsions collectives : des coulées d'or se substituent au sang, au sperme et aux larmes des illustrations de tortures. Le tout nous propose une alchimie renversée qui nous pousse jusque dans les derniers retranchements de la chair, là où de toute part ça crie « non ».
From the morbid Kabbalah of Mathieu Bédard:
(Translated by L. Langille)
Replacing Sade in a neoliberal context, Ouverture du cadavre de Sade is a book-album which focuses less on the gourmet elements of those looking for scandal and underlines instead the sinister character of the banquet. With its requiem for sick trumpet and darting guitar pulsations, Totenbaum Träger signs this sonic fabric with a planetary plunder from the point of view of its echos. The collages of the books juxtapose snippets of business news and deranged images to form a morbid Kabbalah which has, within the pages that the reader must tear apart, the abject reality of what we collectively draw on; streams of gold replace streams of blood, sperm and tears in these illustrations of torture. It is a reversed alchemy which pushes us until the edge of flesh, where we scream no from all sides.
Totenbaum Träger – Offertorium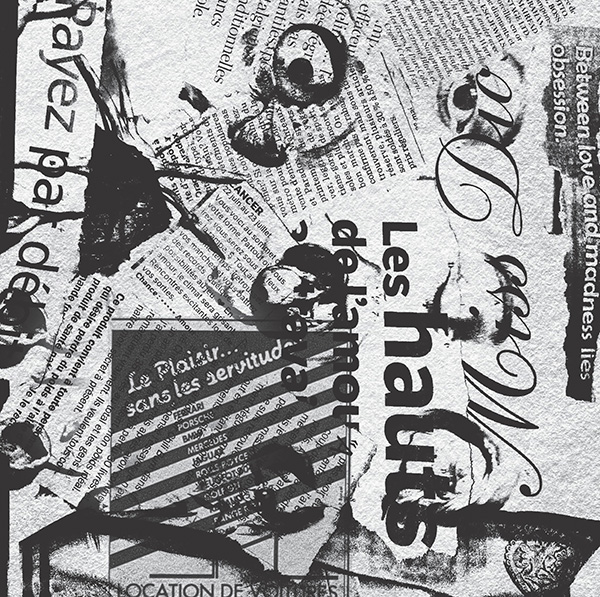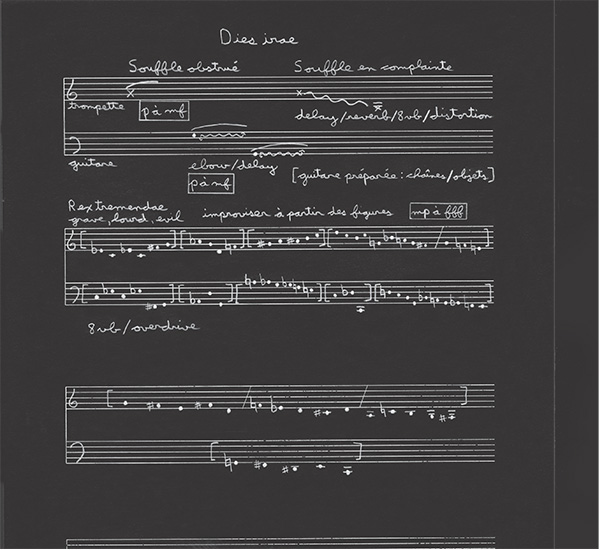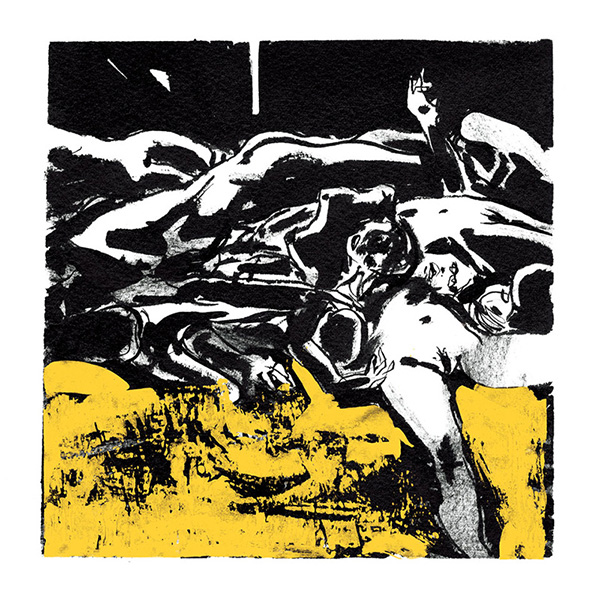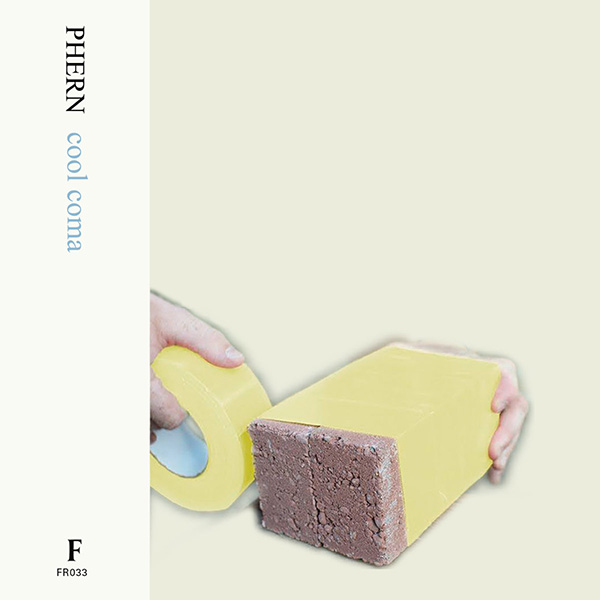 Phern
Cool Coma
Montréal, QC
From the chipped tooth of Katie Jensen:
Pass the sticky note salad. Chomp on words to compensate for gaps in conversation. A dinner party in honour of bobbing guitar necks, bratty bass lines and sloppy-kiss snares. Guests swapping Canadian Post Punk All Starz™ trading cards under the table. Vocals pushed backwards through a cigarette filter until they plant feet firmly on the nose. Serve a second helping of sour tones with angular guitars that lodge sideways. A miserable, memorable meal served on chipped ceramic and splintered toothpicks.
De la dent ébréchée de Katie Jensen:
(Traduit par Hugo Hyart-Dauvergne)
Passe la salade de note toute collante. Mache bruyamment les mots pour compenser les trous dans la conversation. Un dîner de gala en l'honneur des manches de guitares qui se balancent, des lignes de basses qui crânent et des caisses claires au baiser feignant. Les invités s'échangent des cartes à collectionner du jeu du All Starz™ du post-punk canadien sous la table. Les voix sont poussées derrières à travers un filtre de cigarette jusqu'à ce qu'elles plantent fermement leurs pieds dans le nez. Deuxième service en renfort de tons acides avec des guitares anguleuses qui se logent dans le trottoir. Un repas misérable, mémorable servi sur de la céramique ébréchée avec des cure-dents éclatés.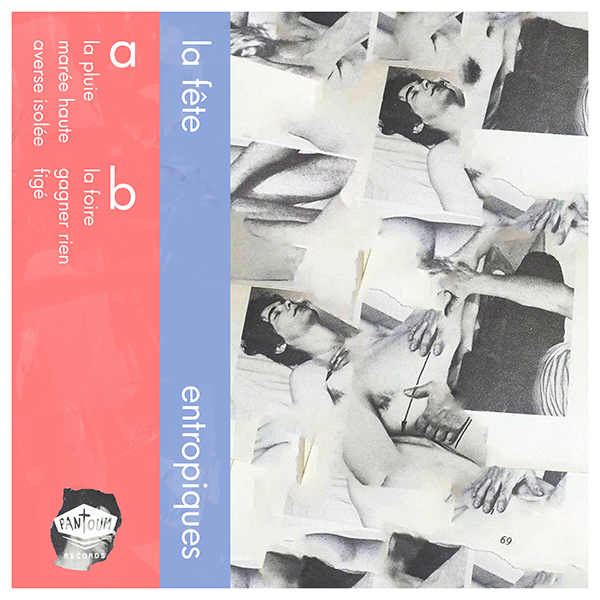 La Fête
Entropiques
Québec, QC
Du ressac lyrique de Mathieu Bédard:
*Entropiques* est un système qui se construit et se défait en permanence, alternant entre des rythmes bondissants et fragmentés et des explorations sonores planantes. Les instruments jouent parallèlement les uns aux autres, sans relâche mais sans se presser, pareils à des gouttes de pluie qui se répondent en tambourinant. L'élément liquide est partout, dans le flux et le reflux de la voix aussi, dont les trémolos agissent comme la marée, qui emporte ou dépose le ruissellement dissonant des guitares. Idéal pour méditer en regardant la pluie, ou pour courir en dessous les yeux fermés.
From the lyrical riptide of Mathieu Bédard:
(Traduit par Sergio Calla)
Alternating between the leaping and fragmented rhythms and soothing sound explorations
*Entropiques* is a system that is constantly created and destroyed. Tirelessly, the instruments calmly play in unison, similar to raindrops which sound like a beating drum. The liquid element is everywhere, in the ebb and flow of the voice too, whose tremolos carry or deposit the guitars' sour runoff like the tide. Ideal to meditate by rainfall, or to blindly run under it.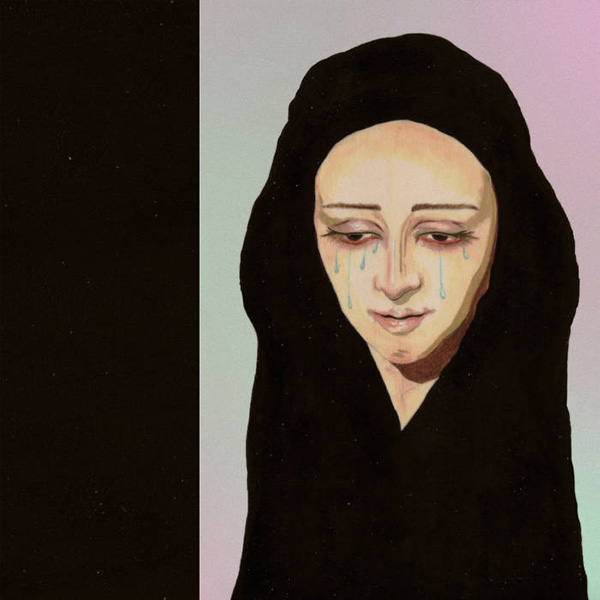 Piith
Sweet Sweet Morning
Montréal, QC
From the cat's cradle tangled fingers of Mackenzie Smedmor:
Crystal-coated electric rhythms are the magnetic lure. Through the cracking glass slowly seeps a beckoning amorphous warmth. Love's voice spins you into a beautifully contorted spiderweb of glistening digital morning dew. Synths and guitars shiver whispers like a holographic brook through the land of the silver birch. A dream is delicately yet so masterfully suspended by silk threads, you believe reality has finally uttered its tantalizing secrets in an escalating impenetrable epic.
Piith's *Sweet Sweet Morning* marvelously slithers electronic dark pop fantasies into consciousness.
Des doigts empêtrés de la toile d'araignées:
Le leurre magnétique est recouvert de cristaux. À travers le verre cassant s'infiltre lentement une chaleur amorphe séduisante. La voix de Love te pirouette dans une toile d'araignée merveilleusement contorsionnée de rosée matinale numérique luisante. Des synthétiseurs et des guitares frissonnent des chuchotement comme un ruisseau holographique à travers le pays du bouleau argenté. Un rêve est délicatement, mais si habilement, suspendu par des ficelles de soie, que tu crois que la réalité a finalement verbalisé ses secrets tentants dans une impénétrable épopée qui s'intensifie.
*Sweet Sweet Morning* de Piith glisse merveilleusement des fantaisies de musique pop sombre électronique jusque dans la conscience.
Piith – Song I Wrote About UUUU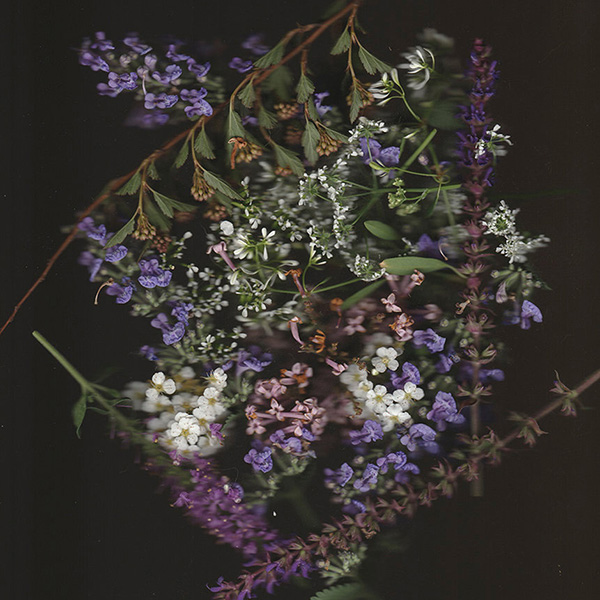 Pyramid//Indigo & SKIN
Split
Self-Released
Edmonton, AB // Montréal, QC
From the ever-expanding skies of Brian Fauteux:
Radio static is how we'll know we're eventually alone. That everything is over. Here is where Pyramid//Indigo's "Lydian Grains" begins. A slight crescendo, disconcerting, leads to "Hands, Bursting with Light." Sounds gleaned from frosted prairie fields build atmospheric swells that call the wild. A long final glance of pink and gold before the graying of sky.
Flip the split.
SKIN calls forth a soundscape marked by the hum of arthropod wings, wind seeping through a window's breach, and the lure of a music box melody. Perhaps there are signs of life after all.
Des cieux toujours grandissants de Brian Fauteux:
(Traduit par les lèvres gercées de Julie Mayer)
Des bruits parasites, voilà comment nous saurons que nous sommes éventuellement seuls. Que tout est fini. C'est ici que « Lydian Grains » de Pyramid/Indigo commence. Un léger crescendo, déconcertant, mène à « Hands, Bursting with Light ». Des sons glanés dans les champs de prairie givrés érigent des remous atmosphériques interpellant la campagne : un long coup d'œil ultime rose et or avant que le ciel vire au gris.
Changez de face.
SKIN évoque un paysage sonore marqué par le bourdonnement d'arthropodes ailés, le vent s'infiltrant par la craque d'une fenêtre et l'attrait suscité par la mélodie d'une boîte à musique. Peut-être y a-t-il des signes de vie après tout.
Pyramid//Indigo – Lydian Grains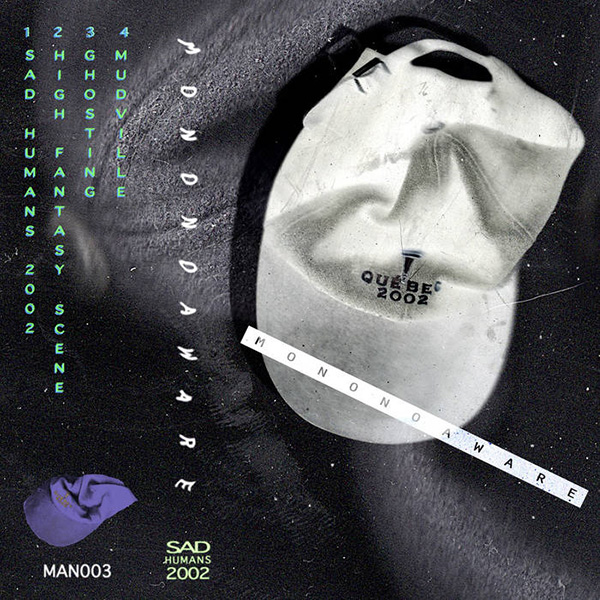 Mono No Aware
SAD HUMANS 2002
Mannequin Tan
Montréal, QC
D'un triste café de banlieue:
Il pleut, la serveuse du café prépare tristement des cupcakes qui seront jetés à la fin de la journée. L'odeur du ruban magnétique encombre mystérieusement les narines des trois clients. Ils s'arrêtent de lire le Journal de Montréal et constatent, en coeur, la fluidité des belles choses. Soudainement, la chanson s'arrête sans crier gare et on retourne à la normalité. 2002 n'aura duré que 6 minutes.
From a sad suburban café:
(Traduit par Alison McReynolds)
It's raining, the café waitress sadly prepares cupcakes that will be thrown out at the end of the day. The scent of a cassette tape mysteriously fill the nostrils of three patrons. They stop reading Le Journal de Montréal and make note of, in their heart of hearts, the fluidity of good things. Suddenly, the song stops without warning and things return to normality. 2002 didn't last more than 6 minutes.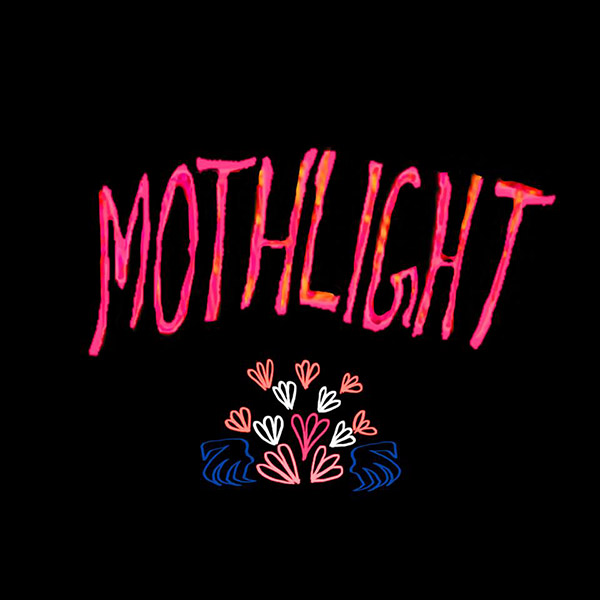 Mothlight
Daniela Madrid
(Photo credits: Chelsea Sweetin, Cecilia B., Kate Mada, Daniela Madrid & Jonathan Pawis)
Montréal, QC
From the safe happy heart of Gabe Girard:
Mothlight has been a fixture in the Montreal independent DIY music scene for years. Booking house shows, festivals, tours and sold out concerts in Montreal and across Canada, Mothlight has adhered to the vision of hosting community-oriented, not for profit events that showcase talent in relaxed, inclusive and safe(r)spaces. Not being able to distinguish whether you're in a friend's kitchen or at a concert has its advantages. We caught up with Daniela Madrid – the shadowy mastermind behind Mothlight – to shed some light on her creation.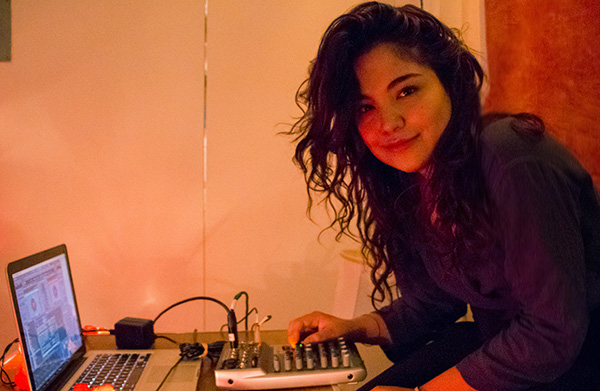 How did Mothlight begin?
Mothlight started out in November 2014, mostly as a house show concert series. We wanted to make an inclusive and serene space for people to play. The more shows we booked, the more a sense of community it started to build. From then on we branched out in Montreal with different DIYs and established organizations, communities, venues and galleries to book events. Some of these spaces were Le Plante, Poisson Noir, Articule and our own personal home that had a jam space in the basement (mothlight ☷ ʇɥƃılɥʇoɯ), . We also put on shows with local promoters Blue Skies Turn Black and Suoni per Popolo this past summer. We booked tours during that time and still continue to help bands touring Canada who reach out to us. Our latest event was in Vancouver at the Red Gate Arts Society on January 5th with Hallow Moon, Kim Gray & Zuzu's Petals.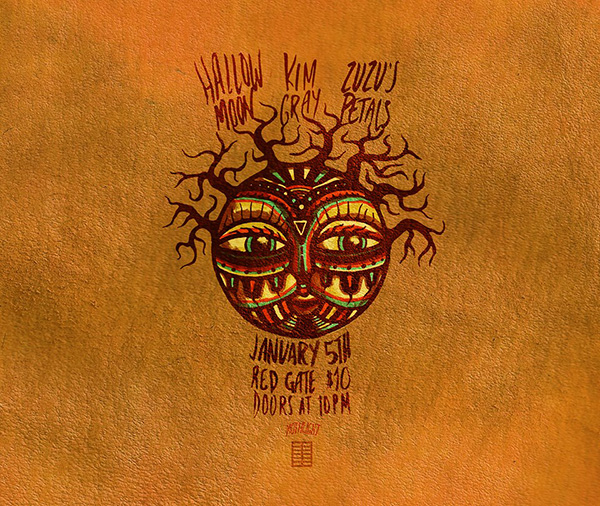 What are the motivating factors behind what you do?
I'm a freelance graphic designer, so it's a foundation for that. To be happy – Laughs – Our goal has always been to create an inclusive, comfortable performance space so that people who are anxious about displaying their music feel comfortable. We tend to focus on new and emerging musicians – Women/men, POC, non-binary people. We try to make a platform for artists, allowing them to be themselves. Having a safer space really helps the growth and evolution of music/arts. The music really blooms as a result.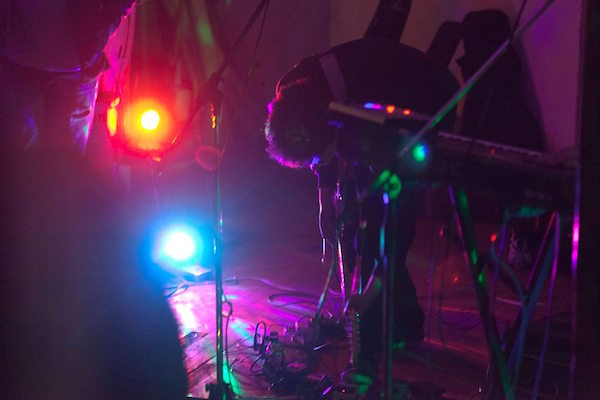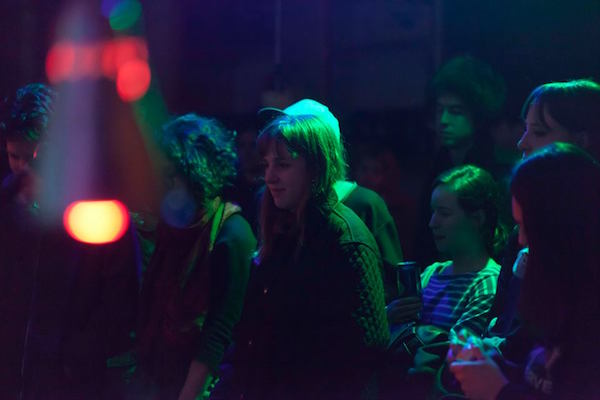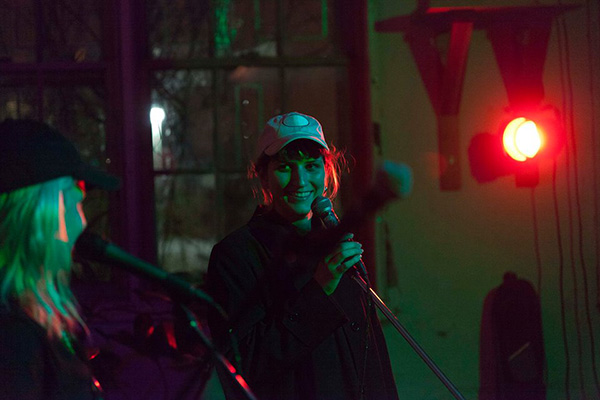 The intimate house show concept seems to really help with that.
We try to create a serene, vital setting. The atmosphere is important which is why each event brings in some aspects of herbal and aromatic medicine to set that ideal state. Very dim lighting with candles and herbal incense. It makes for a good feeling in the space for people to come into and makes them feel very much at ease. When people come in they talk about how relaxed they feel and sometimes even ask what is being used. We are bringing our lifestyle to the community in a sense — the shows draw from a lot of different crowds, every show is different. It's not just focused on one scene, there is a lot of variety.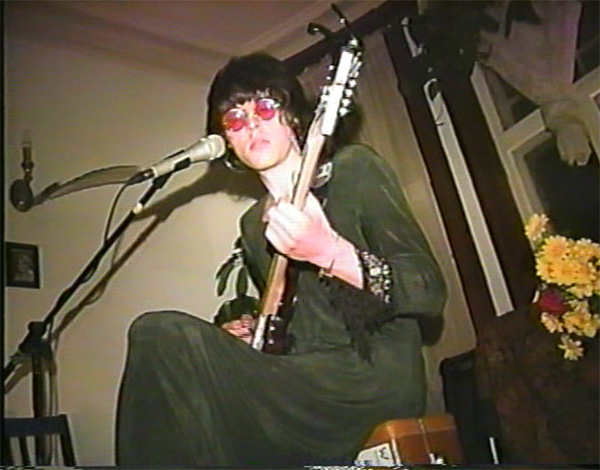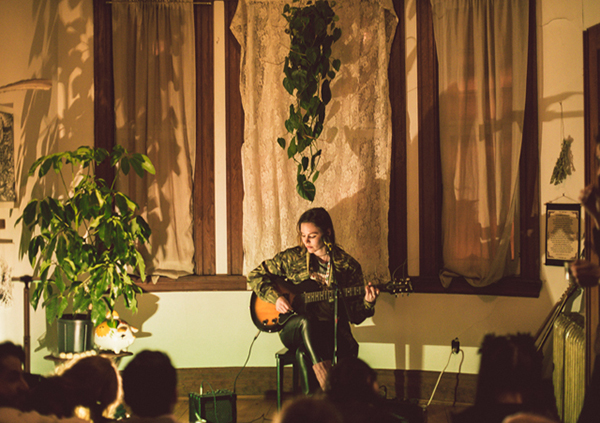 Is the house show aesthetic something you're still focused on?
Yes, a bit. Right now we're focused on booking events both in Montreal & Vancouver. Helping with bands who need assistance with their tours as well as new artists that would like to branch out. It's nice to help and makes it easier for emerging bands to make it across the country. The more we are expanding, the harder it can be to strictly adhere to the house show aesthetic – but whenever possible we bring the laid-back-calm atmosphere back, especially in Montreal which already has such a beautiful art community.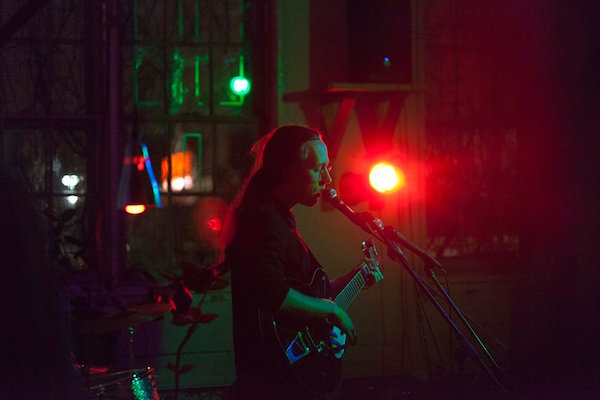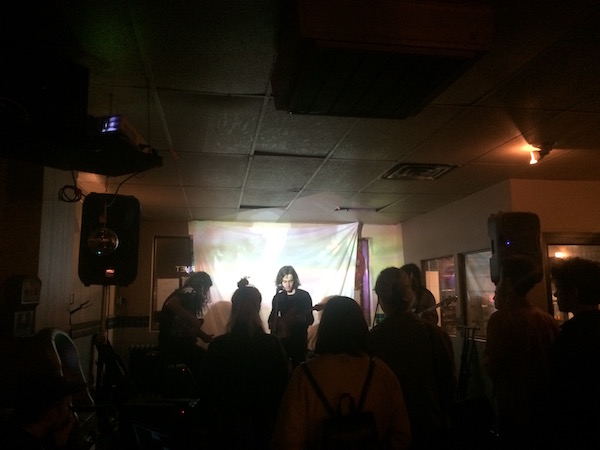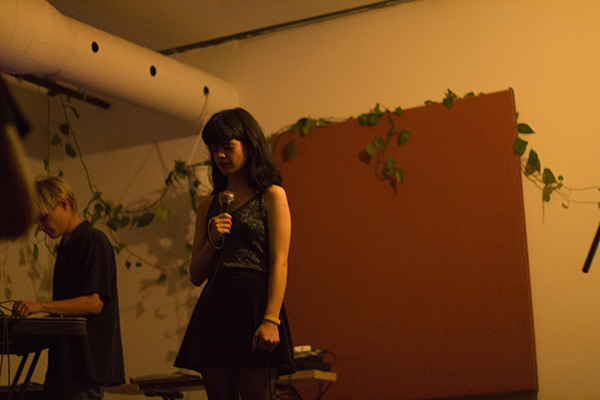 You decided to donate all of the proceedings from a recent show to the protestors at Standing Rock. Not a lot of bookers would do such a thing. Kudos!
Yes, fundraising is definitely something we are doing more and more of. The last show at Casa del Popolo with Kristian North was great! One of the members is about to head to the protest. I wanted to show support for their journey, the movement as a whole and in solidarity. In that same week we had also collaborated with the artist-run center known as Articule for a Feminist Cocktail Party fundraiser. One of the curators had mentioned that it was a first for the gallery to host music there and now we're looking forward to working with them again in the new year. At the end of the day, we pay all the artists as well as we can, trying to keep in mind the professional aspect and the artist's values. Having it DIY also makes it a lot easier.
If one were interested in booking a show with you, how could they get in touch?
If you're interested in booking a show or tour you can reach out to Daniela Madrid and her business partner SK (wishes to be anonymous but responds as well) at [email protected]
Website
FB Page
♡
Droit du coeur saint et sauf de Gabe:
(Traduit par les canicules de drone de Wyrd)
Mothlight représente un pilier de la scène musicale indépendante DIY de Montréal depuis des années. En organisant des « house shows », des festivals, des tournées et des concerts bondés à Montréal et à travers le Canada, Mothlight a maintenu sa vision d'origine, c'est-à-dire de promouvoir des talents émergents au sein d'évènements communautaires et sans but lucratif, toujours dans des environnements inclusifs, sécuritaires et détendus. Il y a des avantages à ne pas pouvoir distinguer si on est dans la cuisine d'un ami ou dans un véritable concert. On a rencontré Daniela Madrid – le génie énigmatique derrière l'opération Mothlight – afin d'y jeter un peu de lumière.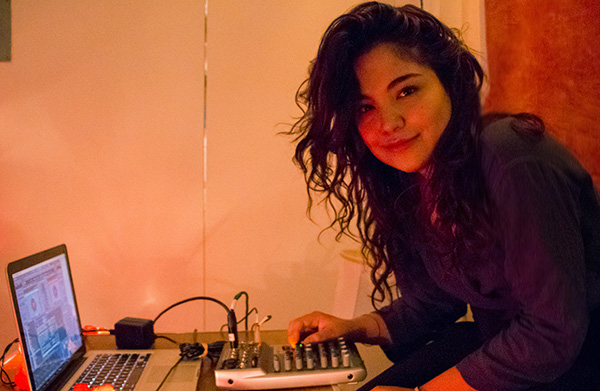 Comment Mothlight est né?
Mothlight a débuté en Novembre 2014, tout d'abord comme une série de « house shows. » On voulait créer un espace plus inclusif et serein pour que les gens puissent jouer. Plus on organisait des shows, plus on ressentait qu'on était en train de bâtir une communauté. De fil en aiguille, on a créé des liens avec d'autres organismes DIY, ainsi qu'avec des salles et des galeries plus établies. On a mis sur pied des shows à La Plante, au Poisson Noir, à Articule, et dans notre propre sous-sol, où il y avait un espace pour jammer (mothlight ☷ ʇɥƃılɥʇoɯ), On a aussi collaboré avec des promoteurs locaux comme Blue Skies Turn Black et Suoni per Popolo l'été passé. On a organisé des tournées, et on continue à aider des bands qui nous contactent lors de leur passage au Canada. Notre évènement le plus récent a eu lieu au Red Gate Arts Society, le 5 janvier avec Hallow Moon, Kim Gray & Zuzu's Petals.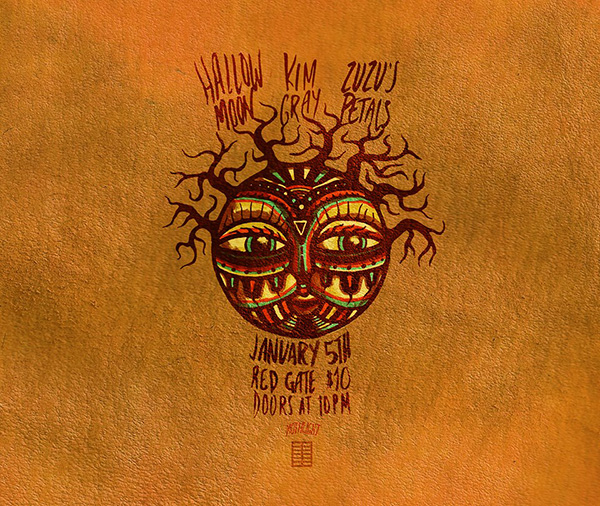 Quels sont les facteurs qui vous motivent à poursuivre Mothlight?
À la base, je suis conceptrice graphique indépendante. Afin d'être heureux – (rit) – notre but a toujours été de créer des espaces de concert inclusifs et confortables, pour que ceux qui sont anxieux d'afficher leur musique se sentent plus à l'aise. On se concentre sur les musiciens nouveaux et émergents – femmes/hommes, personnes racisées, personnes non-binaires. On essaie de créer une plateforme qui permet aux artistes d'être eux-mêmes. Plus les espaces sont sécuritaires, plus ils favorisent la croissance et l'évolution de la musique et des arts. Ça permet à la musique d'éclore.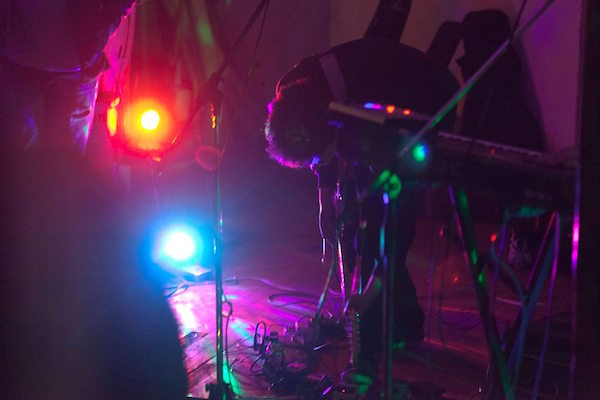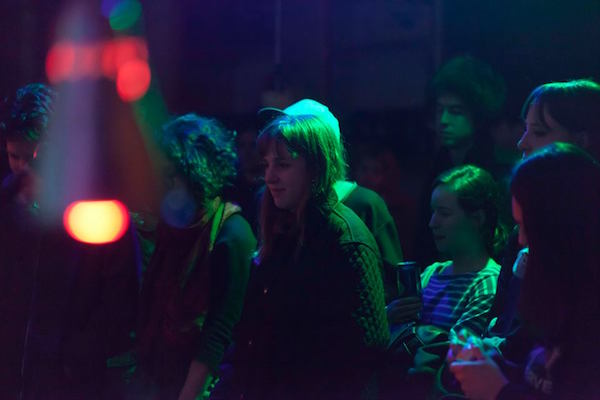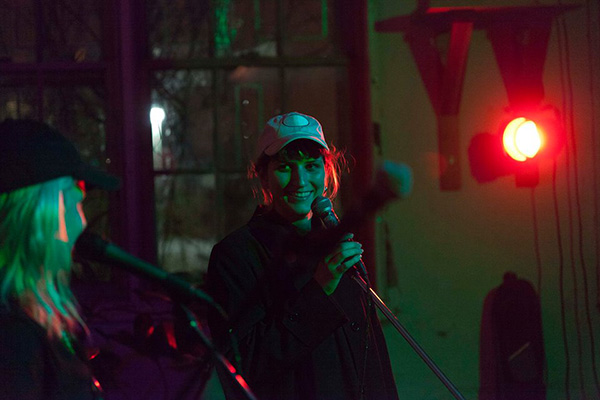 Le concept de « house show » intime semble aider avec ça…
On essaie de créer un contexte serein et vital. L'ambiance est primordiale – c'est pour cette raison qu'on agrémente chaque événement de plantes médicinales et aromatiques. On veut fournir les conditions idéales : lumière tamisée, chandelles, encens. Ça amène un bon feeling dans l'espace et ça met les gens à l'aise. Les gens nous parlent du fait qu'ils se sentent détendus et nous demandent le nom des herbes que nous utilisons. De cette façon, on intègre notre style de vie dans la communauté. Les shows rassemblent des gens de contextes divers, et chaque évènement est différent. On essaie de ne pas trop se restreindre à une seule scène, mais plutôt d'encourager la variété.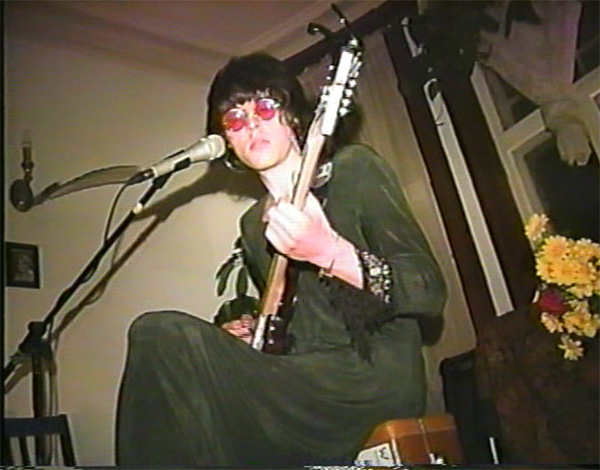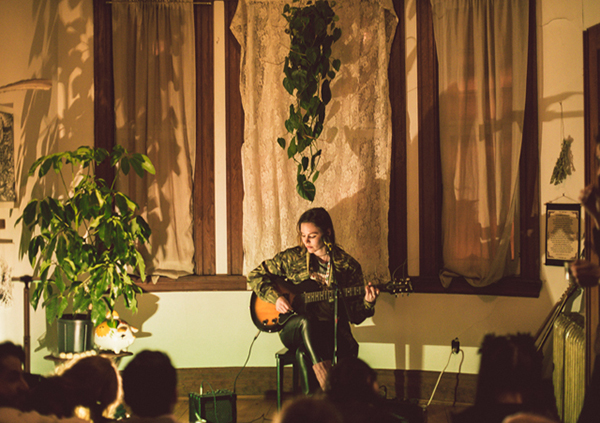 Êtes-vous toujours attachés à l'esthétique du « house show »?
Oui, un peu. Pour l'instant, on concentre nos efforts sur la planification d'évènements à Montréal et à Vancouver. Aider les bands qui ont besoin d'un coup de main avec leurs tournées, ainsi que les nouveaux artistes qui veulent se lancer. Ça fait du bien d'aider, et ça permet aux bands émergents de traverser le pays. Plus on grandit, plus c'est difficile d'adhérer strictement au model du « house show » – mais autant que possible, on ramène l'atmosphère décontractée et calme. C'est particulièrement simple à Montréal où il y a déjà une si belle communauté artistique.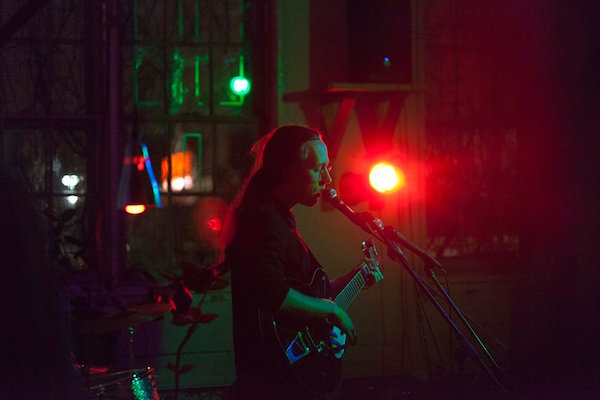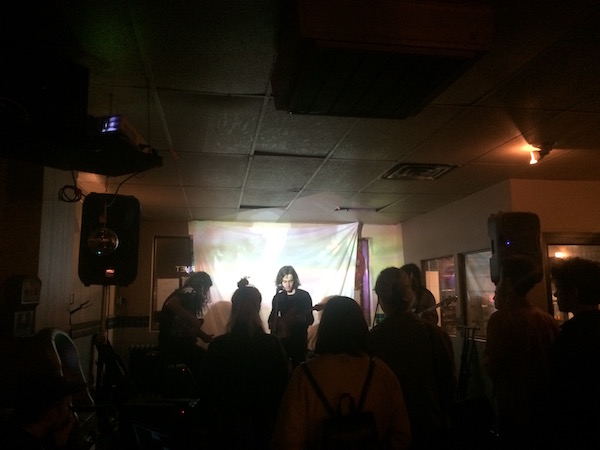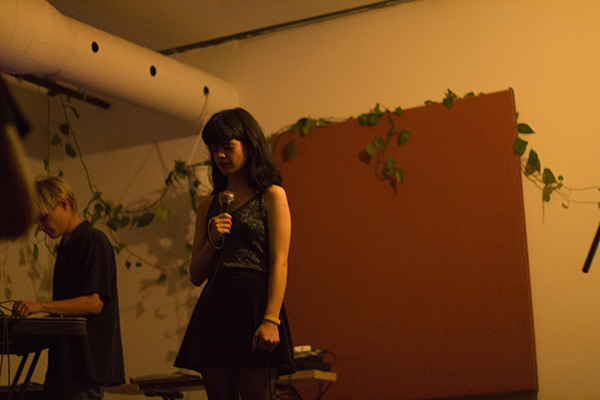 Vous avez décidé d'offrir tous les revenus d'un show récent aux manifestants de Standing Rock. Rares sont les bookers qui poseraient ce genre de geste. Kudos!
Oui, on entreprend de plus en plus de levées de fonds. Le dernier show à Casa del Popolo avec Kristian North était incroyable! Un des membres du band allait se joindre à la manif de Standing Rock. Je voulais soutenir son voyage et démontrer ma solidarité avec le mouvement en entier. Cette même semaine, on a collaboré avec le centre d'artistes autogéré connu comme Articule pour un cocktail party féministe – une autre levée de fonds. Une des curatrices a mentionné que c'était la première fois que la galerie accueillait un show. On a hâte de poursuivre notre collaboration avec eux dans la nouvelle année. Au bout du compte, on paie les artistes autant qu'on peut, en restant professionnels et en gardant les valeurs de l'artiste en tête. La vibe DIY facilite les choses.
Si quelqu'un veut booker un show avec vous, comment il/elle vous contacterait?
Si vous voulez organiser un show ou une tournée, vous n'avez qu'à contacter Daniela Madrid et son partenaire d'affaires SK (désire rester anonyme mais répondra aux courriels) à [email protected]
Site web
Page FB
♡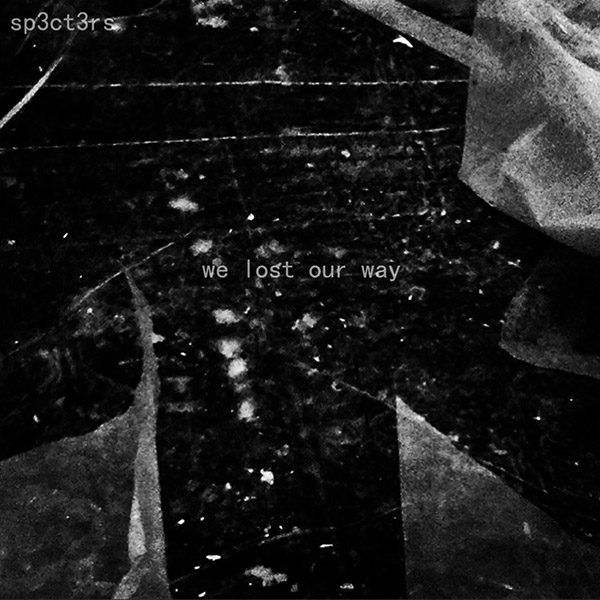 sp3ct3rs
we lost our way
Greenfield Park, QC
From the public appearance of Katie Jensen:
A glowing blue cloud suspended above a jagged metal junkyard. Abstract, scraped melodies rubbing together like the steel shoulders of old cars; rusted robin eggs rolling in a cream-spackled washbasin. The tenderness of fingertips drifting across peach-wrinkled eyelids, thin cotton sheets pulled over restless eyes. A mouth twitching and popping with tension, the copper tang of swallowed words, old scars where the teeth touched down, saving choice words for the lining of cheeks, clamp unyielding, pinching tighter and tighter, screams underwater converted into circular, silver bubbles, canine-gripped flesh, enamel instruments clattering, bowed instruments on metal, dried sand.
De l'apparition publique de Katie Jensen:
(Traduit par les quatre cents coups de Julie Mayer)
Un nuage d'un bleu éclatant suspendu au-dessus d'un dépotoir de ferraille dentée. Des mélodies abstraites et éraflées se frottent les unes aux autres comme les épaules d'acier des vieilles bagnoles; des œufs de merle rouillés roulent dans un lavabo colmaté au mastic. La tendresse des doigts flânant sur des paupières aussi ridées que la peau d'une pêche, de minces draps de coton tirés sur des yeux tourmentés. Une bouche tressaille et produit des bruits secs sous la tension, le goût ferreux de mots ravalés, d'anciennes cicatrices là où les dents se sont enfoncées, gardant des choix de mots à l'intérieur des joues, un serre-joint inflexible, serrant de plus en plus fort, des cris sous l'eau convertis en bulles d'argent sphériques, la chair mordue à pleines dents, le cliquètement d'instruments émaillés, des instruments à cordes sur du métal, du sable séché.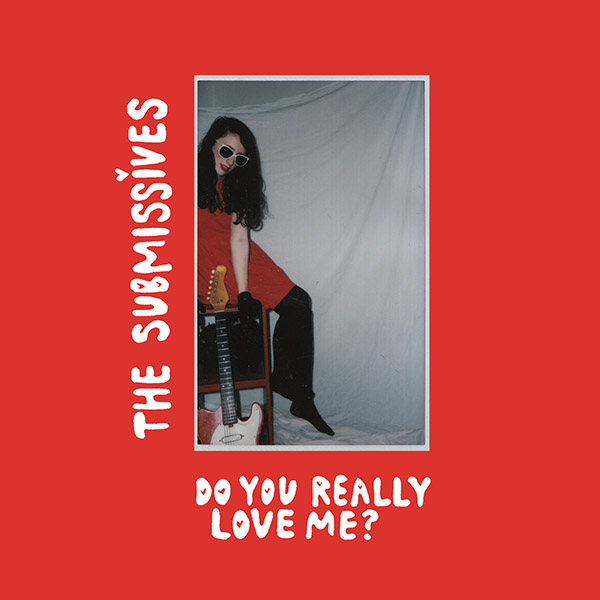 The Submissives
Do You Really Love Me?
Montréal, QC
From the Lovesick Daydream of Eleanor Wearing:
The Submissives' Do You Really Love Me? is the soundtrack to a never ending road trip towards an unreachable destination. Sun beats through dirty car windows. Soft air conditioning hums and sighs as the passengers do the same. Heat melts from a lazy blue expanse, conjuring highway mirages and lucid daydreams. Sweet stale air seeps and suffocates, whispering secrets to the reluctant beat of hands against knees. Finally, the sun slinks out of sight. Stars clatter and clink into place. But there is no rest for the lovesick so the car surges ahead, towards an elusive paradise.
Du rêverie languit d'amour du Eleanor Wearing:
(Traduit par Alison McReynolds)
Do You Really Love Me? de The Submissives est la bande-originale d'un road trip ayant une destination hors de portée. Le soleil tapait à travers des vitres sales. Un climatiseur doux chantonnait et soupirait pendant que les passagers faisaient de même. La chaleur fondait d'une étendue bleue et paresseuse évoquant des mirages de la grande route et de rêveries lucides. L'air doux et rassis coule et nous étouffe chouchotant des secrets aux battements réticents de mains qui frappent sur les genoux. Finalement, le soleil s'éclipse de vue. Les étoiles cliquettent et tintent en place. Mais il n'y a pas de repos pour celui qui souffre d'amour alors la voiture continue de l'avant vers un paradis élusif.
The Submissives – Do You Really Love Me?
---