Category: ontario
The Nihilist Spasm Band
(Photos by: C

ameron McDonald [top] & Ian MacEachern [bottom]

)
London, ON
From the old world of Kevin Hainey:
The Nihilist Spasm Band have been playing every Monday night in London, Ontario for 50 years, but you won't find them receiving any star spangled celebrations on television for their lifetime achievements. This is because the NSB were the first band in Canada (and, as it's generally accepted, the world) to consistently and intentionally play the hated music, the despised music, the music of torture, and the music of alienation: noise music. To this day, they continue to play that lovely noise the same way they always have – spasmodically, nihilistically, together as a band.
It couldn't be more appropriate that The NSB joined forces with their longtime collaborator, free jazz legend Joe McPhee, who joined them in a trio of shows in Toronto, London and Guelph: noise has always been the evil cousin of free jazz. You couldn't find two more hated spawns of modern sound in a room of musical movements and genres than free jazz and noise rock. Not even uncle avant-garde could inspire so much reactionary despising. It could be said that the NSB has always thrived on negativity as much as realism and humility, but they're not angry. "We were not angry in the '60s and we are not angry now," says Art Pratten, the NSB's de facto spokesman and one of its founders. "We were all having a good time. The Nihilist Party we were members of took the party aspect very seriously."
Music historians are hard pressed to pin down other groups tapping similar musical veins as far back as 1965, and even early Canadian innovators such as multi-disciplinary artist Michael Snow and Toronto avant-garde group Intersystems were still a few years away from making their marks in sound at this early crest of the '60s subcultural tidal wave. "We were all greatly influenced by kindergarten rhythm bands and Guy Lombardo," admits Pratten, when I ask him what they were listening to at the time.
The bleak, hopelessly disparate sounds of The NSB are not for the faint of heart. During their time, they've offended a lot of unsuspecting audiences with their heady cacophony and staunch nihilism. Pratten recalls one show in particular where concertgoers were driven into an angry uproar that got brought up onto the stage once the show had commenced. "Guelph, back in the late '60s," remembers Pratten. "We were booked as the final and professional act at Guelph University. Amateur Night."
On the other hand, there have been countless good times along the way. "Playing Europe for the first time in 1969. Playing Japan. Any of the No Music Festivals," which the NSB organized in London. "Jamming with R.E.M.," lists Pratten.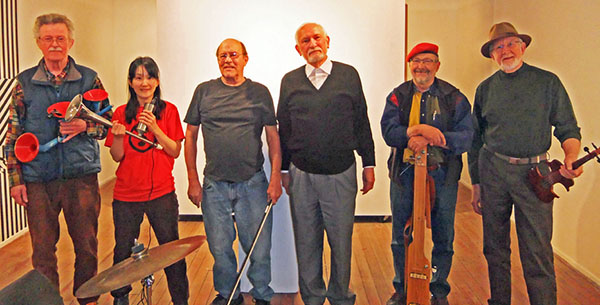 Michael Stipe endorsements notwithstanding, the NSB have never let themselves become preoccupied with petty ideas of capitalist success. "If we have played this Monday and are going to play next Monday night, all is well," says Pratten. "The NSB has a short attention span, so all we ever plan to do is play next Monday night and that has carried us for 50 years."
Du vieux monde de Kevin Hainey:
(Traduit par les convulsions linguistiques de Mathieu Bédard)
Le Nihilist Spasm Band joue chaque lundi soir à London (Ontario) depuis 50 ans; mais on ne les verra jamais participer à une cérémonie télévisée pour recevoir un prix – remis par une célébrité – en l'honneur de l'ensemble de leur carrière. Pourquoi? Parce que le NSB a été le premier groupe au Canada (et, d'après l'opinion générale, dans le monde) à jouer invariablement et intentionnellement cette musique de torture et d'aliénation haïe et méprisée qu'est la musique noise. À ce jour, ses membres continuent de jouer de ce doux bruit comme ils l'ont toujours fait : spasmodiquement, nihilistement et ensemble, en tant que groupe.
Rien de plus approprié pour le NSB, donc, que d'allier ses forces à celles de son collaborateur de longue date, la légende du free jazz Joe McPhee, qui l'a rejoint pour un trio de concerts à Toronto, à London et à Guelph – le noise a toujours été le cousin démoniaque du free jazz. Vous ne pourriez trouver deux rejetons de la modernité sonore plus détestés dans le spectre des courants et des genres musicaux. Même tonton avant-garde ne pourrait inspirer autant d'aversion réactionnaire. Or, on pourrait dire que le NSB s'est toujours épanoui dans la négativité, au moins autant que dans l'humilité et le pragmatisme, toutefois ses membres ne sont pas en colère. « Nous n'étions pas fâchés dans les années 60 et nous ne le sommes toujours pas maintenant », déclare Art Pratten, un des fondateurs du NSB et son porte-parole de facto. « On se payait du bon temps. Le Parti nihiliste dont nous étions membres prenait le volet party très au sérieux. »
En étudiant des groupes puisant dans une veine musicale similaire, les historiens de la musique peuvent difficilement remonter plus loin que 1965 – et à ce stade précoce du raz-de-marée sous-culturel des années 60, même les premiers innovateurs canadiens tels que l'artiste multidisciplinaire Michael Snow et le groupe d'avant-garde torontois Intersystems ne feraient leur marque sonore que quelques années plus tard. « Nous étions grandement influencés par les groupes rythmiques d'écoles maternelles et par Guy Lombardo », admet Pratten, lorsque je lui demande ce qu'ils écoutaient à l'époque.
Les sons mornes et désespérément disparates du NSB ne sont pas pour les cœurs sensibles. À travers son histoire, il a offensé un grand nombre d'auditoires mal préparés avec son nihilisme fervent et cette cacophonie entêtante. Pratten se souvient d'un concert en particulier où, une fois le spectacle commencé, le public s'est transformé en un tollé furieux qui s'est rendu jusque sur la scène. Pratten se rappelle que c'était à « Guelph, à la fin des années 60. Nous étions engagés en tant que numéro final et professionnel pour clore la soirée amateur de l'Université Guelph. »
D'un autre côté, il y a eu d'innombrables bons moments tout au long du chemin : « Jouer en Europe pour la première fois en 1969. Jouer au Japon. N'importe quel festival No Music, que le NSB organisait à London. Jammer avec R.E.M. », énumère Pratten.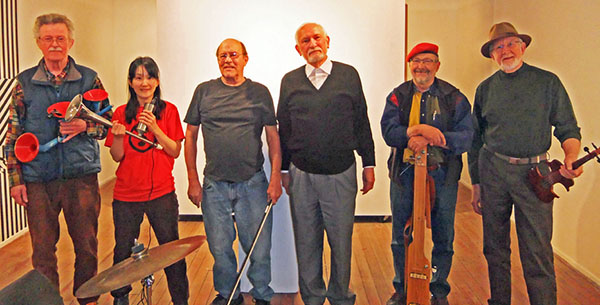 Malgré le soutien de Michael Stipe, le NSB n'a jamais été intéressé par l'insignifiante idée d'une réussite capitaliste. « Si on a joué ce lundi soir et qu'on jouera lundi prochain, tout va bien, affirme Pratten. Le NSB a une capacité d'attention courte, donc tout ce qu'on planifie, c'est de jouer le prochain lundi soir, et ça nous a porté pendant 50 ans. »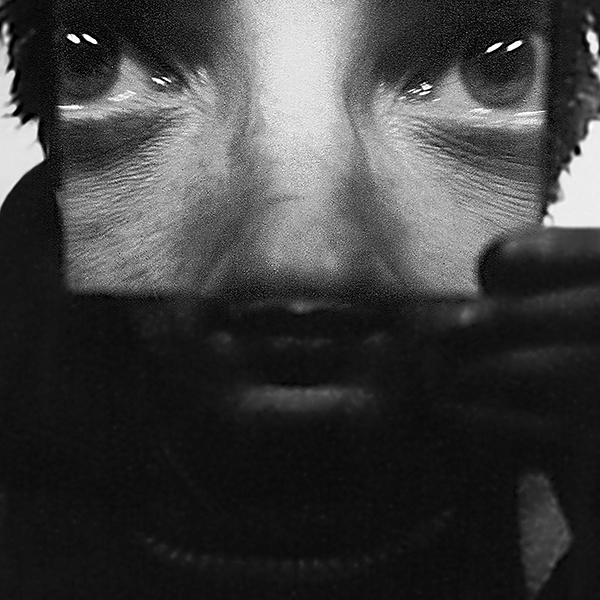 Andy Haas
Taballah
(Self Released)
Toronto, ON
From the lapsed dance of Jesse Locke:
Every piece on Andy Haas begins with his sax blurts for Martha and the Muffins, but he's drifted far beyond Echo Beach in collaboration with John Zorn, Zeena Parkins or Toronto's Doc Dunn. On this solo outing, the horns of Haas soar off the map with squelched electronics and the ping-ponging pulse of the taal tarang (tabla drum machine). Sightings of Craig Leon's Nommos become even more alien, beaming into fourth world impossible musics.
Par la danse révolue de Jesse Locke:
(Traduit par le pouls indécis d' Émily Traichel)
Chaque morceau sur Andy Haas commence par ses interjections saxophoniques pour Martha and the Muffins, mais il a dérivé loin au-delà d'Echo Beach en collaboration avec John Zorn, Zeena Parkins ou Doc Dunn de Toronto. Sur cet album solo, les cornes de Haas s'élancent dans de nouveaux territoires avec l'électronique étouffée et le pouls allant et venant du taal tarang (tambour tabla numérique). Les observations de Nommos de Craig Leon deviennent encore plus étranges, nous transportant vers des musiques impossibles d'une quatrième dimension.
Andy Haas – Upon Their Golden Asses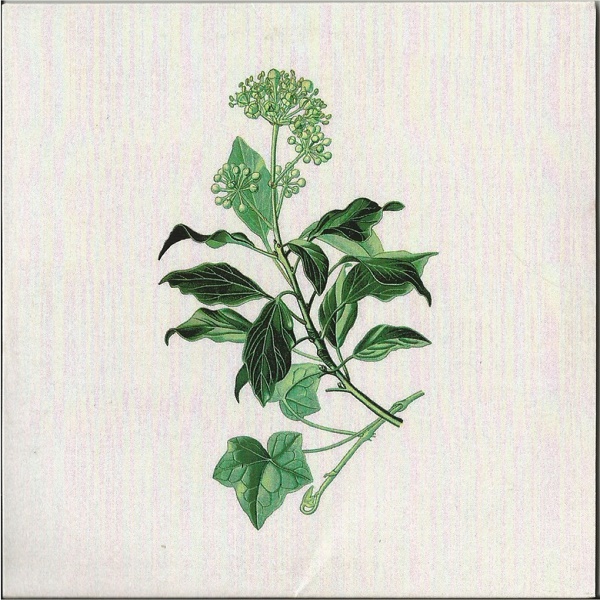 Isaac Vallentin
Hedera
(Self-Released)
Ottawa, ON
From the kinetic keyboard of Mark Anthony Brennan:
The elders became concerned when the young man sang by himself in the woods. They brought him a guitar. Soon the trees were filled with folk songs of imagination. Curious, they gave him an electric guitar. The air then reverberated with sonic emotion. Fascinated, they proceeded to supply him with an assortment of electronic equipment. To their astonishment the young man incorporated it all into his communion with the forest. From far and wide, everyone marvelled at this electronic fusion and interplay; the sounds of the city and the voice of nature; the solitary singer and his global audience.
Du clavier cinétique de Mark Anthony Brennan:
(Traduit par la serpe d'or de Julie Mayer)
Les anciens commencèrent à s'intéresser au jeune homme lorsqu'il chanta seul dans les bois. Ils lui apportèrent une guitare. Sitôt, les arbres furent remplis de chansons folk qui sortent de l'imaginaire. Curieux, ils lui donnèrent une guitare électrique. L'air se mit alors à retentir d'une émotion acoustique. Fascinés, ils continuèrent en lui fournissant un assortiment d'équipement électronique. À leur grand étonnement, le jeune homme incorpora le tout à sa communion avec la forêt. Venu de toutes parts, tout le monde s'émerveilla devant cette fusion électronique et les interactions qu'elle crée: les bruits de la ville et la voix de la nature; le chanteur solitaire et son auditoire mondial.
Isaac Vallentin – Garden Pt. 1 (You Own To Fight)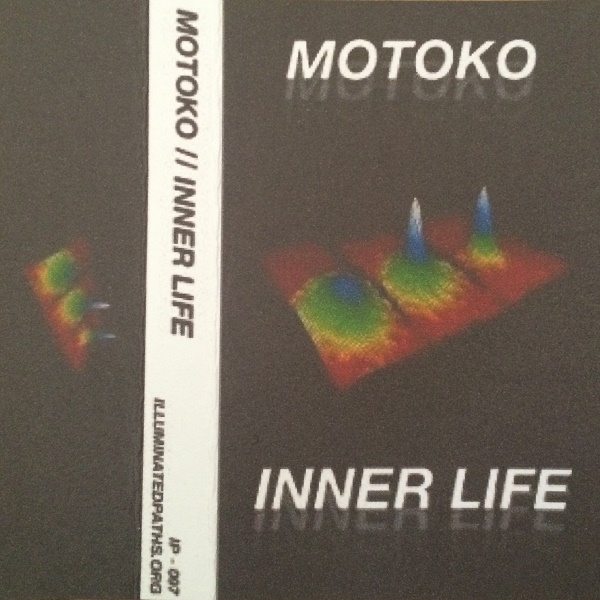 Motoko
Inner Life
(Self-Released)
London, ON
From the drip dry eyes of Julia Dickens:
This instrumental output from the keyboard of Jordan Pearson is the soundtrack to a synthesized contemplative dream state. If your computer screen saver was a shifting stream of consciousness, this current is drifting into a tropical journey, driving top-down down a coastal highway, lounging poolside while a gentle breeze rustles pixilated palms. Wipe your drip dry eyes as you watch phosphorescent waves swell and recede underneath the shimmering cosmos. The scene dissolves into a hazy landscape whizzing by on your sunset drive into the technicolour abyss and reflected on all sides by the shapes and sounds of your own softly aching heart.
Des yeux à séchage spontané de Julia Dickens:
(Traduit au cycle délicat par Julie Mayer)
Cette production instrumentale sortie du clavier de Jordan Pearson est la piste sonore parfaite pour atteindre un état de rêve contemplatif synthétisé. Si l'écran de veille de ton ordinateur était un flux de conscience changeant, ce courant virerait en voyage tropical au cours duquel tu roules avec la capote abaissée sur une autoroute côtière et où tu te détends au bord de la piscine pendant qu'une douce brise bruisse dans des palmiers pixellisés. Essuie tes yeux à séchage spontané pendant que tu regardes des vagues phosphorescentes enfler et refluer sous le scintillement du cosmos. Le tableau, qui se dissout dans un paysage brumeux filant à toute allure lors de ta virée au soleil couchant vers l'abysse technicolor, se reflète de tous côtés par les formes et les sons de ton propre cœur légèrement endolori.
L CON
The Distance of the Moon
(Self Released)
Toronto, ON
From the celestial chatter of Mark Anthony Brennan:
This is about distance. In the distance between any two objects there is space. Space is eternal. You can never get rid of it. You cannot fill it because space will always surround any object you place in it. Work with it, don't ignore it or pretend it isn't there. Music exists as much in the empty air as in the sound waves that travel through it. Rejoice in the distance. Listen to the spaces in between.
Par le bavardage célestial de Mark Anthony Brennan:
(Traduit par les synapses intersidéraux d' Émily Traichel)
Il s'agit de la distance. Dans la distance entre n'importe quelle paire d'objets, il y a de l'espace. L'espace est éternel. On ne peut jamais s'en débarrasser. On ne peut le remplir, car l'espace entourera toujours tout objet que l'on y place. Composez avec, ne l'ignorez pas et ne prétendez pas qu'il n'est pas là. La musique existe autant dans l'air vide que dans les ondes sonores qui voyagent à travers. Réjouissez-vous de la distance. Écoutez les espaces qui s'y figurent.
L CON – The Distance of the Moon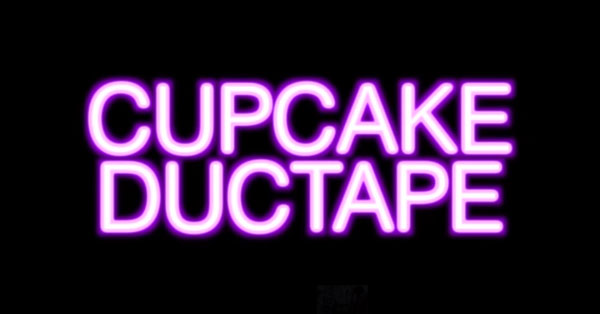 CUPCAKE DUCTAPE
Recipe for Disaster
(Directed by: Steph Yates)
Guelph, ON
From the faded out summers of Ben Burnett:
Deck out your back-to-school shoes with dollar store stickers. Dig out your old Furby and Tamagotchis. Fill a bag of old, ill-fitting clothes. Windshield-wipe all the clutter off your desk. Pop your packed lunch in the blender. Queue up this video. Empty all your judgements. Stand back. Prepare to press play again.
Des étés estompés de Ben Burnett:
(Traduit par la nostalgie scolaire de Julie Mayer)
Décore tes souliers achetés à l'occasion de la rentrée scolaire avec des autocollants qui viennent du Dollarama. Déterre ton vieux Furby et tes Tamagotchis. Remplis un sac de vieux vêtements mal taillés. Comme un essuie-glace, balaye dans un mouvement de va-et-vient tout le fouillis de ton pupitre. Emballe ton lunch dans un sac avant de le passer au mélangeur. Mets cette vidéo à la queue. Vide-toi de tout jugement. Tiens-toi à l'écart. Prépare-toi à appuyer sur « lecture » de nouveau.
Casper Skulls
King of Gold
(Hip Priest Records)
Toronto, ON
From the peasant revolt of Rachel Bellone:
His majesty the King of Gold has ordered you to lend your ears to Casper Skulls. The title track keeps the pace of a slow and steady march before moving into a set of narrative lyrics with a familiar political unease . This is matched with guitar/bass tones and drum stylings that have a royal buzz about them. The vocals slice through the distortion, they sincerely want to be heard, especially in the playful call-and-response chorus in "King Of Gold." Casper Skulls taps into the swelling feeling in your head after a good cry.
De la révolte paysanne de Rachel Bellone:
(Traduit par Diane Beaupré)
Sa Majesté le King of Gold vous a ordonné de prêter l'oreille à Casper Skulls. La pièce du même titre débute avec un rythme lent et régulier avant d'entamer une narration aux accents familiers de malaise politique. Les tonalités des percussions qui accompagnent donnent un air royal à la pièce. La voix se fend à travers la distorsion, elle veut réellement se faire entendre, particulièrement quand elle joue à répondre à la guitare dans le refrain de King of Gold. Casper Skulls touche à ce sentiment d'avoir la tête pleine d'ouate lorsqu'on a pleuré un bon coup.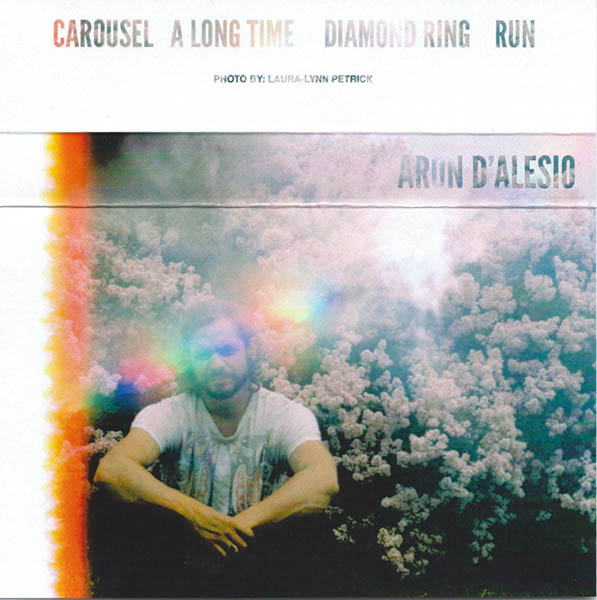 Aron D'Alesio
Cassette EP
(Self Released)
Hamilton, ON
From the dashboard confessional of Mike Roy:
A ride upon the carousel of Aron D'Alesio's Cassette will induce a retrospective haze carried over by jangly, 50s-inspired AM waves. Cassette feels like your parents' favourite Buddy Holly record soaked in bluesy psychedelia, but just as sweet and earnest as his predecessor. D'Alesio builds the soundtrack to help you through those late night drives mourning the end of summer romance without a tumble into total melancholy. Ride on.
Du confessionnal roulant de Mike Roy:
(Traduit par Aliké Harel)
Un tour sur le carrousel de Cassette, d'Aron D'Alesio, provoquera une rétrospective floue sur l'air jovial des ondes AM des années 50. L'album Cassette rappelle les albums préférés de Buddy Holly de vos parents, imbibé de psychédélique légèrement blues, mais aussi mélodieux et dévoué que son prédécesseur. D'Alesio construit la trame sonore qui traversera une nuit au volant avec vous, à écumer le deuil d'une romance de fin d'été sans dégringoler dans la mélancolie absolue. Allez-y, roulez.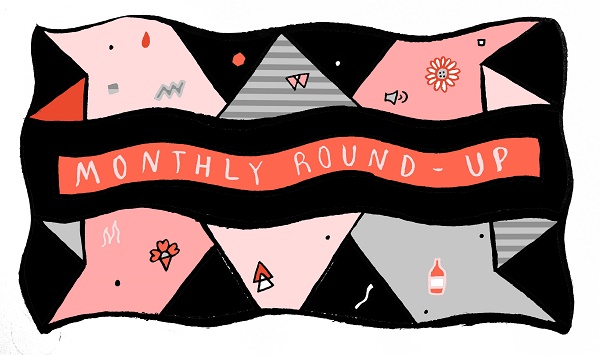 From the Lizard Cove:
In our ongoing pursuit to encourage, document, and connect creative expression across Canada, we cut through waves upon waves of ethereal sounds, wyld shreddery, and brooding drones. It is magnificent. Some of the best grips escape our grasping fists. We list them here:
S.M. – Pheromone Heave (London, ON)
The Famines – Too Cool & Other Songs (Montréal, QC)
p0stm0rtem – Beautiful Pain (Toronto, ON)
བདུད – བདུད (Guelph, ON)
Everything Is Geometry – 2015 (Vancouver, BC / Fredericton, NB)
TELOZKOPE – Grape Steam (Winnipeg, MB)
young truck – Maximum Average (Toronto, ON)
Floridas – Background Themes (Victoria, BC)
The Red Daggers – All Empires Fall (Ottawa, ON)
James Wyatt Crosby – O.T.O.T.W. (Toronto, ON)
From the Lizard Cove:
Notre quête constante visant à encourager, à mettre en contact et à décrire les pratiques d'expression créatrice au Canada nous fait traverser vague après vague de sons éthérés, de shreds déchaînés et de sinistres bourdonnements; et c'est magnifique. De véritables joyaux échappent parfois à nos mains avides. Ils sont énumérés ici:
S.M. – Pheromone Heave (London, ON)
The Famines – Too Cool & Other Songs (Montréal, QC)
p0stm0rtem – Beautiful Pain (Toronto, ON)
བདུད – བདུད (Guelph, ON)
Everything Is Geometry – 2015 (Vancouver, BC / Fredericton, NB)
TELOZKOPE – Grape Steam (Winnipeg, MB)
young truck – Maximum Average (Toronto, ON)
Floridas – Background Themes (Victoria, BC)
The Red Daggers – All Empires Fall (Ottawa, ON)
James Wyatt Crosby – O.T.O.T.W. (Toronto, ON)
---