Category: ontario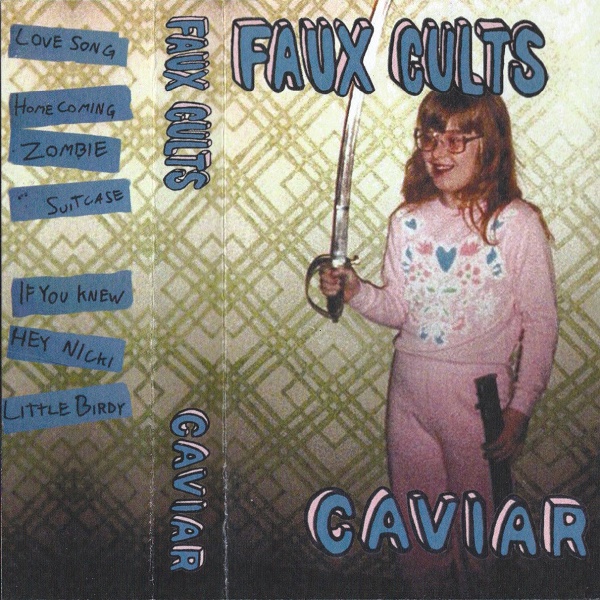 Faux Cults
Caviar
(Self-Released)
Peterborough, ON
From the gnarly swells of Mike Roy:
An abandoned fish tank sits in the corner of your parents' living room. The tank is still half-full, void of life beyond its tropical beach backdrop. An aimless surfer is face down in a growing pit of algae. You approach the glass and tap to find a pulse. Tick. Tick. A hairline crack is formed. It grows and grows. The tank comes to life. Tick. Tick. The surfer twists in his pit of algae to look at you. A longing for a swell to escape Tick. Tick. Crack. Water gushes through the room, liberated to all corners of the room. The surfer rides these currents to land by your feet. The energy of an endless summer from a long forgotten memory warms the room. The look of longing evolves to a smile.
Des gonflements fous de Mike Roy:
(Traduit par l'adulation en série Mackenzie Smedmor)
Un aquarium abandonné est posé au coin du salon de tes parents. Il est toujours à moitié rempli, dépourvu de vie autre que le fond de plage tropicale. Un surfeur vagabond est à plat ventre dans un trou croissant d'algues. Tu t'approches du verre et tapes à la recherche de son pouls. Tick. Tick. Une petite fissure se forme. Elle croît et croît. L'aquarium prend vie. Tick. Tick. Le surfeur se serpente dans son trou d'algues pour te regarder. Une envie pour qu'un gonflement s'échappe. Tick. Tick. Crack. L'eau jaillit dans la salle, libérée dans chaque coin de la salle. Le surfeur monte ces courants pour atterrir à tes pieds. L'énergie d'un été sans fin d'une mémoire longtemps oublié réchauffe le salon. Le regard d'envie s'évolue en sourire.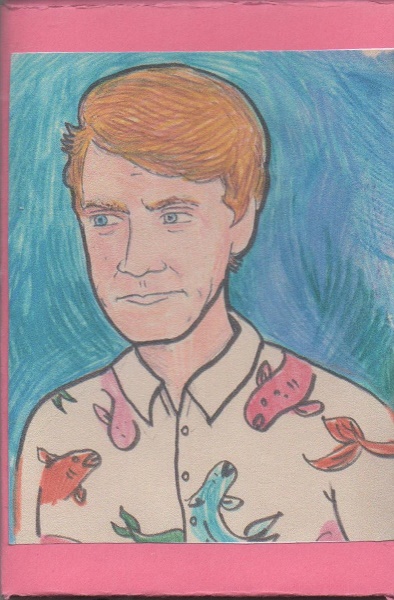 Watershed Hour
From Your Best Friend
(Not Quite)
Peterborough, ON
From the bent antenna of Mackenzie Smedmor:
We interrupt your regularly scheduled saloon shenanigans with a sludgy sonic invasion. Watershed Hour pounds Peterborough's airwaves with femme fatale howls and supernaturally infectious rhythms, hooking your ears faster than you can change the channel. This joint's midnight snack special is blood and guts with a side of crunchy peanut butter straight from the jar. Skip the coffee, the hypnotic harsh bass lull will shake you awake until morning.
From Your Best Friend is an on-the-house tonic of uncensored late-night television escapism.
De l'antenne tordue de Mackenzie Smedmor:
(Traduit par la deuxième bouche de Mackenzie Smedmor)
Nous interrompons votre programmation de niaiserie de saloon régulière avec une invasion sonique boueuse. Watershed Hour frappe fort sur les ondes de Peterborough avec des hurlements de femme fatale et des rythmes surnaturellement contagieux qui vous accrochent les oreilles plus rapidement que vous pouvez changer de chaîne. Le spécial de minuit de ce resto, c'est le sang et la chair accompagné de beurre d'arachide croquant directement du pot. Sautez le café, la berceuse de basse rugueuse et hypnotique vous agitera jusqu'au matin.
From Your Best Friend est un tonic offert par la maison d'évasion non censurée de télévision nocturne.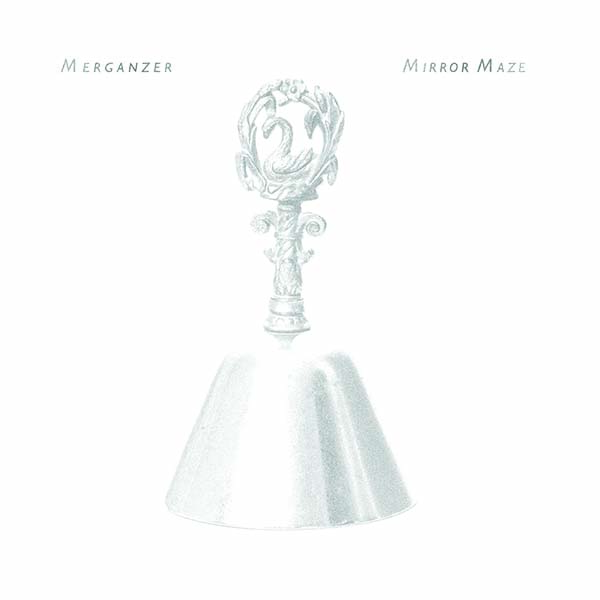 Merganzer
Mirror Maze
(Self Released)
Ottawa, ON
From the refracted vision of Brian Cleveland:
Explosions in a snowy forest never felt so calm. From Sarah Neufeld to Owen Pallett, Canadian violinists are breaking out on their own for dangerous, relaxing records. Their instruments are used for far more than back-up and traditional folk songs. Previously refracting throughout the sounds of Timber Timbre, Feist, and Basia Bulat, it's Mika Posen's time to shine back. Enter into her Berlin labyrinth laid in effigy to Dvorak and Mendelssohn for a pleasant entanglement.
De la vision réfractée de Brian Cleveland:
(Traduit par Mackenzie Smedmor)
Des explosions dans une forêt neigeuse n'ont jamais été aussi calmes. De Sarah Neufeld à Owen Pallett, les violonistes Canadiens se libèrent pour la création solitaire de dangereux disques relaxants. Leurs instruments sont utilisés pour bien plus que le soutien ambiant et les chansons traditionnelles folk. Précédemment réfracter à travers les sons de Timber Timbre, Feist et Basia Bulat, c'est le moment pour Mika Posen de rayonner. Entrez dans son labyrinthe Berlinois étalé en effigie à Dvorak et Mendelssohn pour un imbroglio plaisant.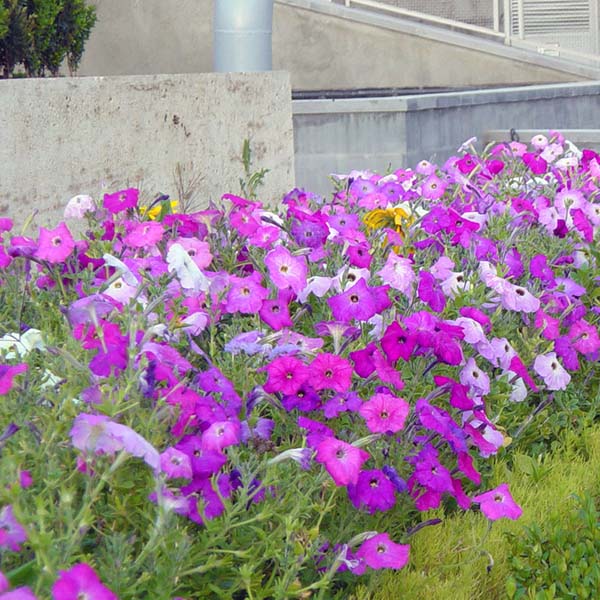 Tax Haven
H&M Interior
(Self Released)
Toronto, ON
From the disparate constraints of Josh Silver:
Frenetic movement breaks through melody, forming a pathway of rhythmic content. For net *cum* vim, one too breaks the rig; home led you from a no-go path away. Free improv ends ever-around repos of light and any a polyrhythm in order. **W**here **h**ectic** i**nfiltration **p**ierces a **k**it **i**n **s**umptuous **s**ets of **e**rratic **r**est, one may **f**ind **a** **t**otal **h**ospice **e**ver **r**ustic, **s**urging.
Note: This text utilizes textual constraint and wordplay as a means of extending the text into the music's pattern; interwoven rhythms and melodies become reorganized constrained text.
Des contraintes disparates de Josh Silver:
(Traduit par l'art de lire entre les lettres de Julie Mayer)
Un mouvement frénétique démolit la mélodie pour former une voie de contenu rythmique. Pour le net-entrain, on brise également le matos; la maison t'a mené d'une voie interdite au loin. L'impro libre met fin à un réceptacle de lumière omniprésent et toute polyrythmie ordonnée. **W**ow, l'**h**ectique **i**nfiltration **p**erce un **k**it pour **i**soler de **s**omptueux **s**ets d'**e**rratique **r**epos, on peut **f**aire la découverte d'un **a**gréable et **t**otal **h**ospice **e**n constante **r**usticité **s**'abattre.
Note : Ce texte utilise des contraintes textuelles et des jeux de mots afin de prolonger le texte dans la disposition de la musique ; les rythmes et les mélodies entrelacés sont réorganisés en texte contraint.
Tax Haven – Go Athletic Stay Fashion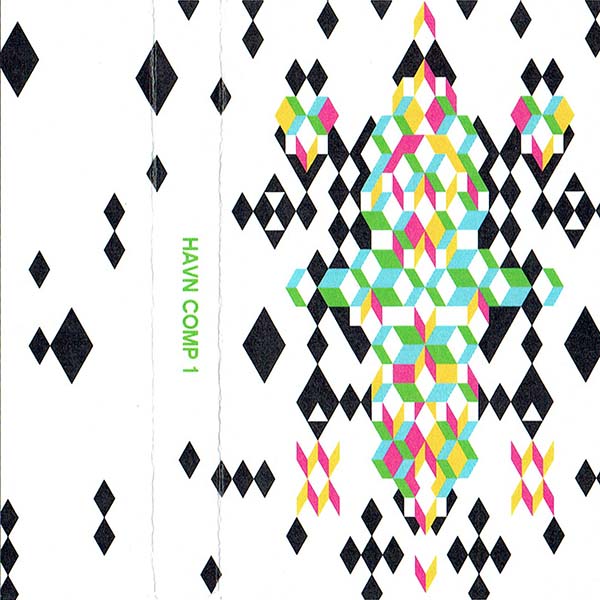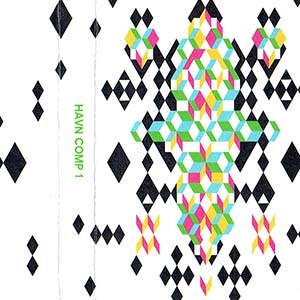 Various Artists
HAVN COMP 1
(HAVN)
Hamilton, ON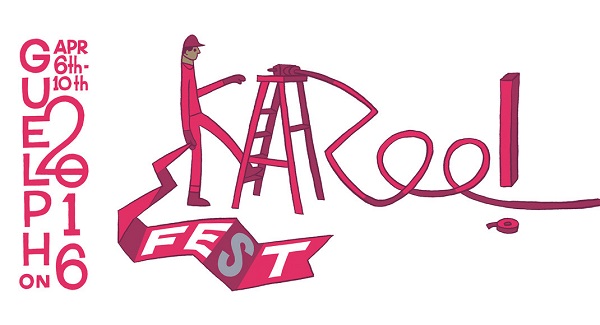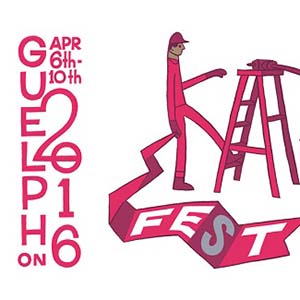 Kazoo! Fest 2016
Guelph, ON
From the ruling fingers of Sara Bortolon-Vettor:
Kazoo! Fest oozes out over 5 days in the intimate downtown core of Guelph. The 8th Kazoo! runs from April 6-10 2016, and soars to hit every weird sweet spot imaginable. An experiential annual delight, lifting our sneakers above the clouds.
What can you expect this year in the Royal City, where everything rules? A tightly curated lineup of everyone's favourite darlings, dreamers, stoners, visionaries, originators, best bad dads, experimenters, soul lifters, and heart tuggers are charming your ears over 5 blissed-out days.
Check out the Guelph Night Market (buy handmade stuff at night); Golden Bus Film Screenings (featuring Life of a Craphead's Bugs); contemporary dance; improv with The Making Box; the Kazoo! Print Expo; experiential art installations like the TrinkeTron 6750; plus live visuals and art gushing all over town.
Meet us at Vienna's for breakfast?
Par les doigts gouvernants de Sara Bortolon-Vettor:
(Traduit par les orifices fleurissants d'Émily Traichel):
Kazoo! Fest s'écoule le long de 5 jours dans l'intimité du coeur du centre-ville de Guelph. Le 8e Kazoo! a lieu du 6 au 10 avril 2016, et s'enligne pour toucher à tous les points forts du weird. Un délice annuel expérientiel, qui élève nos baskets par dessus les nuages.
À quoi pouvez-vous vous attendre cette année dans la cité royale, où régnent toutes sortes d'expression créative? Une programmation soigneusement sélectionnée des bien-aimés, rêveurs, stoners, visionnaires, initiateurs, méchants pères, expérimenteurs, leveurs d'esprit, et vibreurs de cordes sensibles préférés de tout le monde vous enchante les oreilles pendant 5 jours de félicité.
Découvrez le marché de nuit, le Guelph Night Market (achetez des items faits à la mains la nuit); les Golden Bus Film Screenings (en vedette, Bugs de Life of a Craphead); de la danse contemporaine; de l'impro chez The Making Box; l'exposition d'imprimerie de Kazoo!; des installations d'art expérientielles telle que le TrinkeTron 6750; et encore bien plus de montages visuels en direct et d'art qui jaillissent partout dans la ville. 
Rendez-vous chez Vienna pour le déjeuner?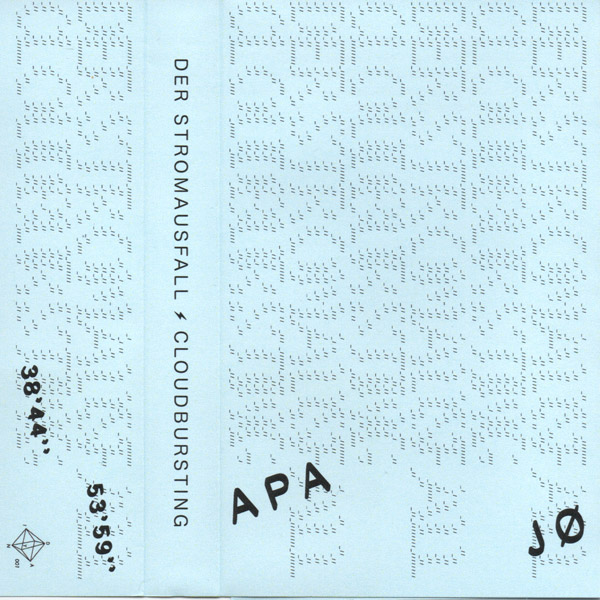 APA & JØ
Der Stromausfall // Cloudbursting
(Da-Yin)
Toronto, ON
From the illusory continuity of James Beardmore:
A power failure somehow triggers a freak storm. It affects an extremely localized area of Dundas West, Toronto. The storm engulfs everything in its path. Bicycles, microphones, plastic bags, saxophones, toys, sprinkler systems. You have just become a part of it.
When time first stopped it was confusing, but lately you have decided to embrace it. The best part about dislocation from time is that sounds seem to have a new quality. They are more breakable somehow. A second can be burst and the pieces repositioned. Each piece sounds different yet contains all the information of the whole thing.
De la continuité illusoire de James Beardmore:
(Traduit par Aliké Harel)
Une panne de courant provoque une tempête monstre. Le désastre est strictement confiné aux alentours de Dundas West à Toronto. La tempête engouffre tout sur son passage. Vélos, microphones, sacs de plastique, saxophones, jouets, gicleurs. Vous venez tout juste d'embarquer dedans aussi.
Lorsque le temps s'est arrêté pour la première fois, c'était la confusion, mais dernièrement vous avez décidé d'y consentir. L'avantage de la dislocation temporelle est que le son semble gagner en qualité. Il se décortique mieux. Une seconde peut éclater et les éclats peuvent se repositionner. Chaque fragment a une sonorité unique, mais renferme toute l'information de l'ensemble.
APA & JØ – Der Stromausfall (Excerpt)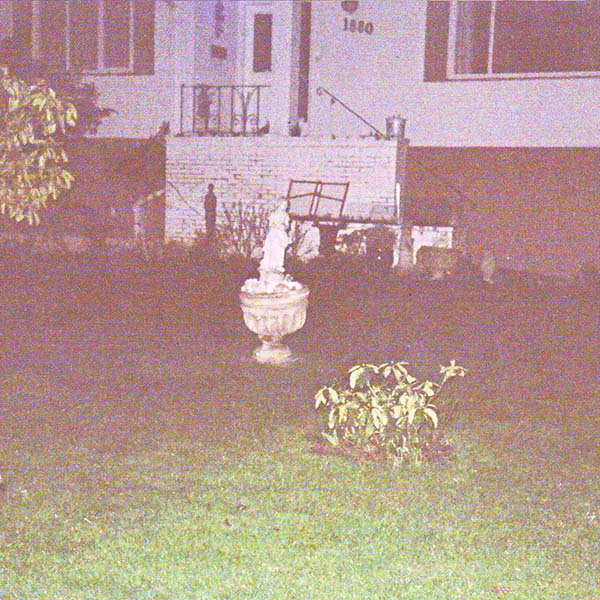 ACAB Rocky // Molly Drag
Split
Victoria, BC // London, ON
From the hoop and holler of Kyle Mytruk:
Sitting alone, staring out a window while it rained. Walking down a rain soaked street thinking of loves lost. Victoria's ACAB Rocky and London's Molly Drag pull out songs with a quality that's beyond beautiful. Echoing, atmospheric music that will envelope you. Listen over and over again.
Du Hoop and Holler de Kyle Mytruk:
(Traduit par Jessica Grenier)
Regarder la pluie qui tombe, solitaire. Marcher sur une route détrempée en pensant à nos amours perdus. ACAB Rocky de Victoria (C.-B.) et Molly Drag de London (Ont.) nous offrent des chansons surpassant toute beauté, l'écho enveloppant d'une musique atmosphérique. À écouter encore et encore.
Molly Drag – Devils Night 1998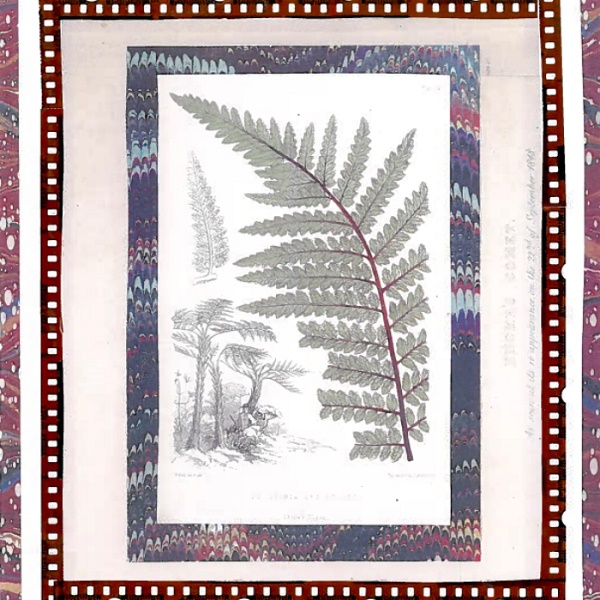 Nutrients
Drag On
(Self-Released)
Toronto, ON
From the cyborg midwife of Sam Joseph:
You have slayed the dragon! The pound of flesh is yours; this moment was a long time coming. And at this moment of sonic incandescence, goldenrod memories of a million little victories seep into your slackened psyche like an incoming torrent of liquid sunshine – warmer than the Danforth on a July evening. This is a sundown for the ages; put on your shades, open your ears, and, yes, drink in that pop. Make it last. What comes next?
De la sage-femme cyborg de Sam Joseph:
(Traduit par Jessica Grenier)
Tu as tué le dragon! Réclame ton dû : tu as attendu si longtemps pour ce moment. Cet instant de sonorité incandescente, les souvenirs d'un million de petites victoires s'infiltrant dans ton esprit détendu comme un torrent diluvien de soleil liquide – plus chaud encore que le Danforth par un soir de juillet. C'est un crépuscule millénaire : tends l'oreille, mets tes lunettes de soleil, bois un peu de boisson gazeuse… et étire le plaisir. Que faire maintenant?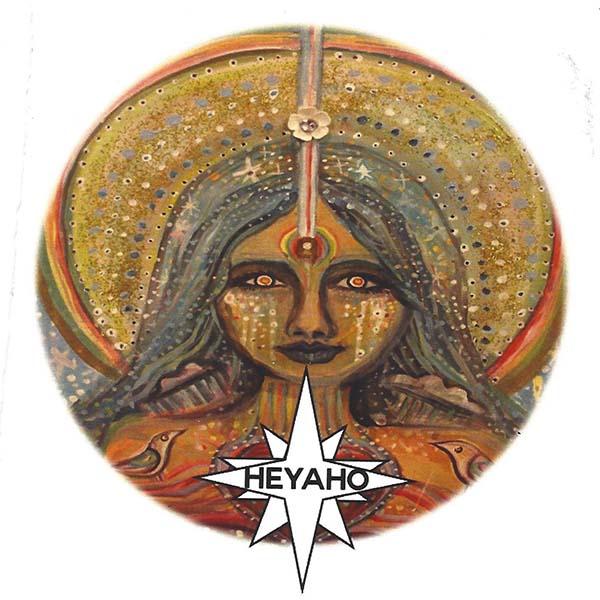 Juliana LaChance
HEYAHO
(Self Released)
Hamilton, ON
From the turned out pockets of Joshua Cwintal:
After climbing all sixteen branches of the astral oak that stands tall beside mirrored waters, you find yourself at the crown, above the leaves. Choral voices rain down and the ancient truths they sing sound familiar and otherworldly. They unhinge you. The message is understood and glassy strings pluck and dance across your eye-lids, encouraging a deep contemplative slumber. Once awake the tree is seen towering above you, just as mysterious as before. It calls to you to climb, and as always, you oblige.
Des poches retournées de Joshua Cwintal:
(Traduit par Julie Mayer)
Après avoir escaladé les seize branches du chêne astral qui s'élève bien haut près des eaux réfléchies, vous vous retrouvez à la cime, au-dessus des feuilles. Des voix chorales pleuvent à verse et les vérités ancestrales qu'elles chantent vous semblent familières et surnaturelles. Elles vous décrochent. Le message est compris et des cordes transparentes pincées dansent à travers vos paupières, encourageant un profond sommeil contemplatif. Une fois réveillé, vous voyez l'arbre se dresser au-dessus de vous, aussi mystérieux qu'avant. Il vous appelle à grimper, et comme toujours, vous accédez à sa requête.
---