Category: ontario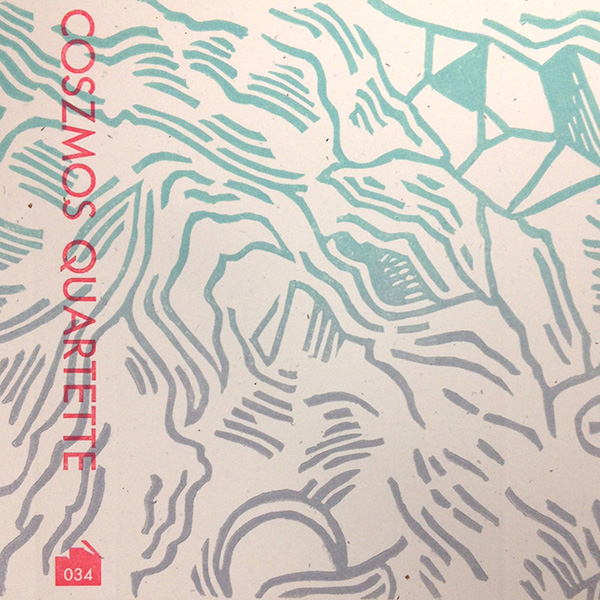 Coszmos Quartette
Coszmos Quartette
Hamilton, ON
From the breath of fire of Mike Roy:
The crash of high and low pressure systems in a late summer breeze is a meticulous design of nature. Free range of temperature and direction meld with gales oddly precise in strength. Hamilton's Coszmos Quartette operate much the same, crescendos of tranquility dance and intertwine with sweeping booms of strings and vocal harmonies. Where lead vocalist Brad Germain exhibits an immersive range that stretches the limits of scale, accompanying vocalists Joel Banks, Kate Quigley and Sara Froese deliver soothing melodies with familiar instrumentals. The combination proves undeniably powerful, but a breeze soft enough for a humble night's close.
Du souffle de feu de Mike Roy:
(Traduit par Sergio Calla)
L'écrasement des systèmes à haute et basse pression soufflant légèrement en fin d'été est une conception méticuleuse de la nature.
Une gamme libre de température et de direction se fusionnent avec des vents étrangement précis en force. Le Coszmos Quartette de Hamilton opère de la même façon. Les crescendos de la tranquillité dansent et s'entrecroisent avec les cordes et mélodies
vocales fulgurantes. Le chanteur Brad Germain démontre l'étendu de son registre vocal. Les chanteurs accompagnateurs Joel Banks, Kate Quigley et Sara Froese livrent des mélodies apaisantes avec des instruments connus. La formation se révèle incontestablement puissante, une brise assez douce pour une fin de nuit humble.
Coszmos Quartette – A Perfect Paradise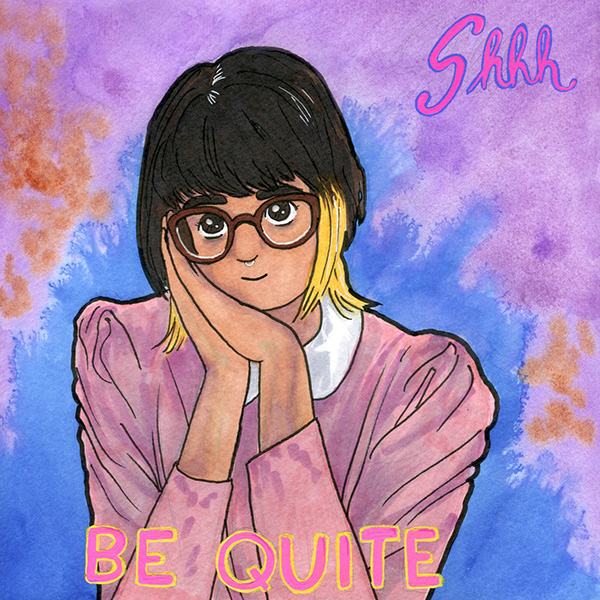 Shhh
Be Quite
Self-released
London, ON
From the tiniest lights of Eleanor Wearing:
Standing alone in a crowd, you close your eyes and search for a softer space. You find a bed, but is it yours? It is kind and strange, like an outgrown friendship or a childhood toy. Is it possible to feel this tired and still be alive? Cotton blankets scratch your skin, but you forgive them. Accept them. Their worn peaks and folds lay illuminated by flickering incandescent lights tacked against a velvet wall. A restless feeling floats in amongst the buzzing glow. It's time to leave. Back in the crowd, you are alone, but at peace.
Des lumières les plus petites d'Eleanor Wearing:
(Traduit par Alison McReynolds)
Debout seul(e) dans la foule, tu fermes les yeux en recherche d'un espace doux. Tu trouves un lit, mais est-il le tien? Il est gentil et étrange, comme une amitié passée ou un jeux d'enfance. Est-il possible d'être aussi fatigué et encore vivant? Couvertures en coton gratte ta peau, mais tu les pardonnes. Accepte-le. Leurs sommets et plis érodés pose illuminé par le vacillation des lumières incandescentes punaise sur un mur en velours. Une sensation sans cesse flotte parmi un lueur bourdonnant. C'est temps de partir. Retournant dans la foule, tu es seul(e), mais en paix.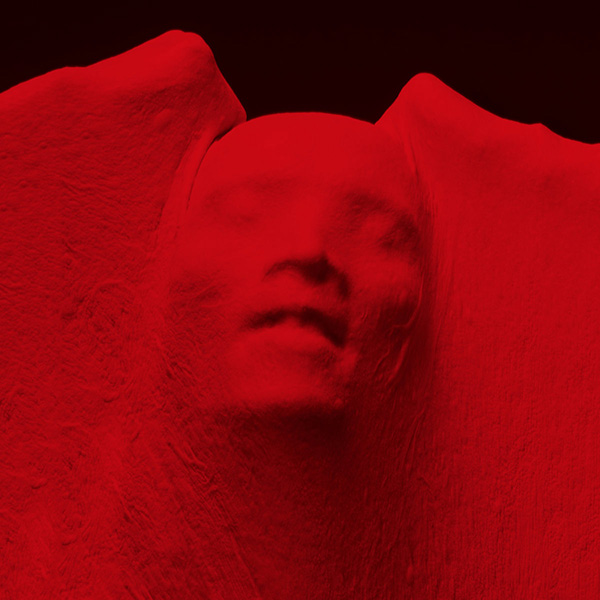 Scott Hardware
Mutate Repeat Infinity
Toronto, ON
From the wired senses of Hailey Celesse McCarthy:
Scott Hardware is an accurate eponym, considering the skillful blend of old skool house, electro and pop Scott Hardwood (also Ken Park) has consolidated on this release. Mutate Repeat Infinity, which came out on Banko Gotiti this past June, is a tricky pop record placing complex lyrical content over energetic, offbeat patterned, beats. It's an album that lets you figure a greater plot and carries you along in it. You are the new protagonist.
Des sens filaires de Hailey Celesse McCarthy:
(Traduit par les circuits disjonctés de Julie Mayer)
Scott Hardware est un éponyme qui vise juste, compte tenu du talentueux mélange de house, d'électro et de pop façon vieille école qu'a consolidé Scott Hardwood (alias Ken Park) sur cette cassette. Mutate Repeat Infinity, dont la sortie a eu lieu en juin dernier chez Banko Gotiti, pose du contenu lyrique complexe sur des rythmes décalés et énergiques. Il s'agit d'un album pop délicat qui te laisse deviner une intrigue plus grande avant de t'y emmener. Le nouveau protagoniste, c'est toi.
Scott Hardware – He Began Again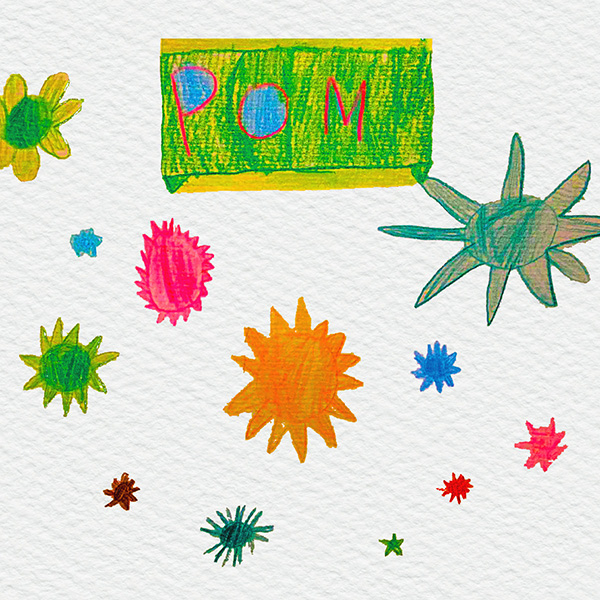 POM
POM EP
Self-released
Toronto, ON
From the archives of Mike Roi's Äppärät:
The Internet. Digital echoes become reflections of ourselves from the ideals (and flaws) of our bodies in the form of endless retweets, reactions and likes. This is nothing new, but POM find the beauty and horror lying in this relationship rallying to infinity. The syncopated rhythms of POM's instrumentals feel coolly calculated, but underscored by it all is the incongruent marriage of the real and the programmed. Its incompatibility knows no limits, but there is a thrill in the known and unknown beauty created by the shifting powers of control. "Take time to look inside – you're mine".
Archivée dans l'äppärät de Mike Roi:
(Traduit par l'encrier kaléidoscopique de Julie Mayer)
L'Internet. Les échos numériques deviennent les reflets de nous-mêmes, les idéaux (et les travers) de nos corps sous forme de gazouillis partagés, de réactions et de « J'aime » sans fin. Ça n'a rien de nouveau; POM a découvert la beauté et l'horreur se cachant derrière cette relation d'échanges à l'infini. Le duo semble avoir calculé de sang-froid sa musique instrumentale aux rythmes syncopés. Cependant, le tout met en évidence le mariage incongru du réel et du virtuel, de l'improvisation et de la programmation. Cette incompatibilité ne connaît aucune limite, mais un délicieux frisson réside dans la beauté connue et inconnue créées par le pouvoir changeant de l'emprise. « Prends le temps de regarder à l'intérieur; tu es à moi »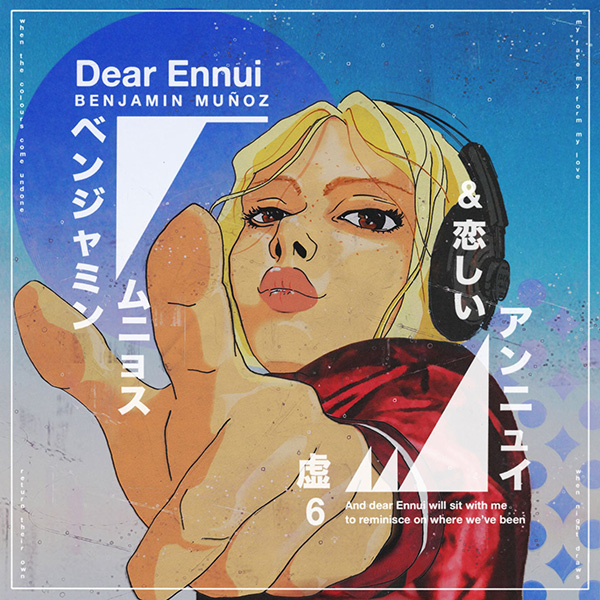 Benjamin Muñoz
Dear Ennui
Hamilton, ON
From the hygge of Rolf Klausener:
The chalky timbre of TUMS rattling in their bottle, the infinite drum roll of heavy rainfall: the right poly-rhythms have a way of both soothing us and sparking contemplation. With its heavy industrial past—echoes of primitive robots stamping out die-cast auto parts—Hamilton seemed destined to be Canada's home of arrhythmic pop. Benjamin Muñoz cobbles warm, percussive electro, where tumbling woodblocks spoon seamlessly with avant-garde jazz-breaks. Delayed pianos dovetail sampled vocals forging sweater-weather melodies. Easily at home among Berlin's Leaf Label, or Caribou's debut explorations as Manitoba, Dear Ennui offers daydream voyages on pleasantly unpredictable oceans, slave to rogue waves, and bound by no anchor.
De l'hygge de Rolf Klausener:
(Traduit par la saudade de Louis-Félix de Chevigny)
Le timbre crayeux d'un flacon de TUMS que l'on secoue, le roulement de tambour perpétuel d'une pluie battante: les bons motifs polyrythmiques apaisent et invitent à la contemplation. Avec son lourd passé industriel -lors duquel retentissait la résonance de robots primitifs martelant des pièces d'automobile moulées – Hamilton semblait destiné à être le foyer canadien du pop arythmique. Benjamin Muñoz nous concocte de l'électro percutante et chaleureuse dans laquelle s'harmonisent le wood-block et les interludes jazzy avant-gardes. Des mélodies de temps frisquet issues de l'accord entre des notes tardives de piano et des échantillons vocaux. Bien à sa place aux côtés de la maison de disque berlinoise Leaf Label, ou de Caribou à ses débuts, sous le pseudonyme Manitoba; Dear Ennui offre une rêverie de voyages sans ancre sur des eaux imprévisibles, esclave aux vagues scélérates.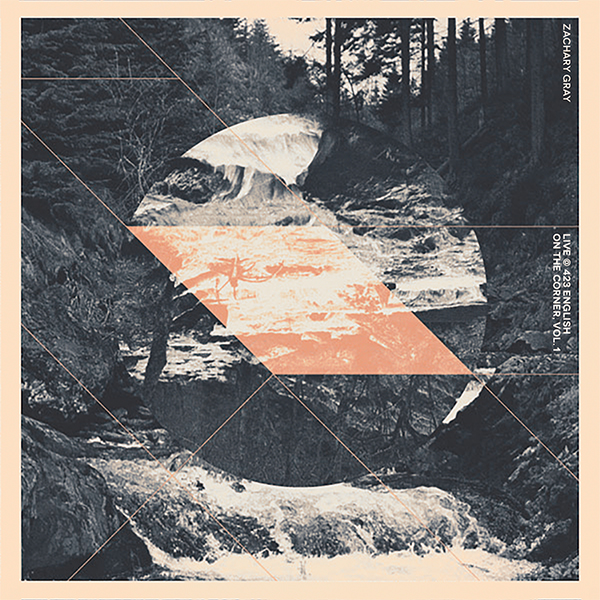 Zachary Gray
Live @ 423 English EP
Self-Released
London, ON
From the mental-pictures of Griffin Martell:
In an unassuming east end abode, Zachary Gray sits "cross-legged" on the floor, painting mental-pictures of the pastoral beyond. High-flying frequencies carry into the vacant lot next door where the legacy of the speed city went up in flames. Still, the warm glare of the horizon beckons us forward. Sepia-tinted scenes flicker in and out of consciousness while layers of modulated soundwaves envelop the room. For a moment no one stirs and time collapses into the present.
Des images mentales de Griffin Martell:
(Traduit par les yeux archi-secs de Julie Mayer)
Dans une humble demeure située dans l'est de London, Zachary Gray, assis « jambes croisées » sur le plancher, est en train de peindre les images mentales d'une pastorale d'antan. Des fréquences de haut vol se portent jusqu'au studio vacant d'à côté où l'héritage de la ville du *speed* est parti en fumée. Pourtant, la lumière vive et chaleureuse de l'horizon nous fait signe d'approcher. Des scènes vacillantes couleur sépia entrent et sortent de la conscience alors que des couches de vagues sonores modulantes enveloppent la pièce. L'espace d'un instant, personne ne bouge tandis que le temps s'écroule dans le présent.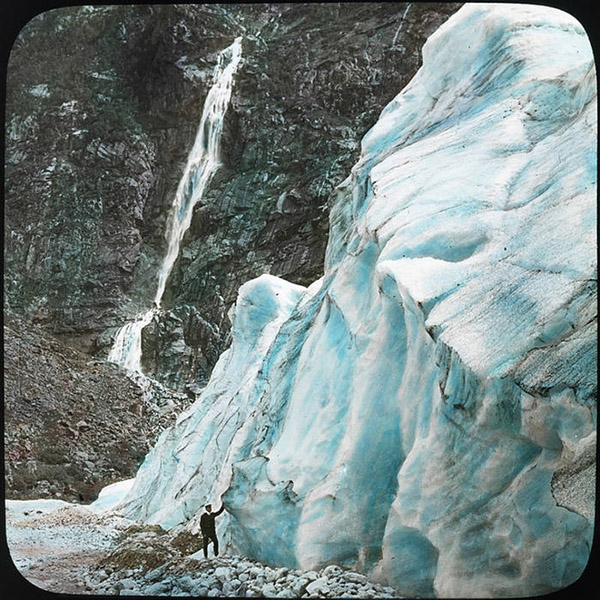 Man Meets Bear
I Want to Be a Gallant Rider Like My Father Was Before Me
Toronto, ON
From the S.A.D. mind of Laura Stanley:
Winter is steadily encroaching; I can see it on the lake. Its once affable body has grown cold and still. Man meets Bear speaks of this change. The swirling reluctance of autumn to end ("Elm"), the ice glistening on the lake's exterior ("Garrison Creek"), how an icy arm will plunge deep below the surface ("The Humber"). Despite the melancholy caught in their talk, Man meets Bear also presents small comforts for those who dread the dark days ahead. They remind us of the warmth of the holidays ("Xmas at Palais Royale"), how Spring always surfaces ("Fortunately, We Survived") and the world blooms anew once again ("Sun's Back").
De l'esprit triste de Laura Stanley:
(Traduit avec de la reconnaissance par Traducteur Interne)
L'hiver s'en vient. C'est constant. La surface du lac en témoigne. Une masse affable devint froide. Man meets bear parle de ce changement. De la réticence tourbillonnante d'automne qui s'éteint : (« Elm »). La glace étincelante du lac : (« Garrison Creek »). Comment un bras refroidi plongera profondément en dessous de la surface (« The Humber »). Malgré l'évidence de la mélancolie, Man meets Bear présent aussi des petits réconforts pour ceux et celle qui redoutent les journées sombres qui s'en viennent. Ils nous rappellent la chaleur des Fêtes: ('Xmas at Palais Royale »), que le printemps refleurit toujours (« Fortunately, We Survived ») et du fait que le monde s'épanouit de nouveau (Sun's Back »).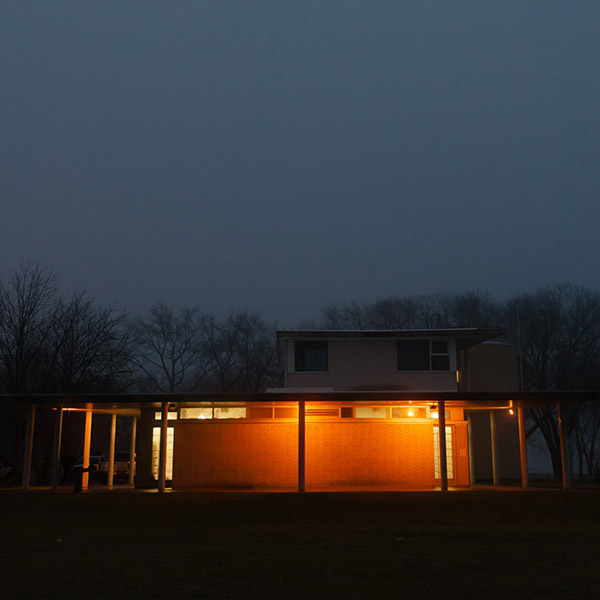 Anthéne
Permanence
Toronto, ON
From the unstable life of Laura Stanley:
Nothing is permanent. There are, though, natural phenomena that make us believe in stability: the dance between the sun and the moon, the ocean's breaths, the watchful eye of the goshawk. We often fall into steady routines, the fixedness of which quell our anxious hearts. The rolling darkness of anthéne's permanence is a reminder that the world, and everything held in its hands, is in flux. The denseness of the synths mimic the nebulosity of the future, pressing us to savour the present before it transfigures once again.
De la vie instable de Laura Stanley:
(De Moi Quevillon)
Rien n'est éternel. Par contre, il existe des phénomènes naturels qui nous font croire à une certaine stabilité : la danse entre le soleil et la lune, le ressac de l'océan, le regard attentif de l'autour des palombes.
Nous succombons facilement à ces routines sécurisantes qui offrent une constance apaisante à nos cœurs inquiets. L'obscur roulement de l'album Permanence d'Anthéne, nous rappelle que le monde dans son entièreté est un flux. La densité des synthés imite la nébulosité du futur, nous incitant impérieusement à savourer pleinement le présent avant qu'il ne se renouvèle encore une fois.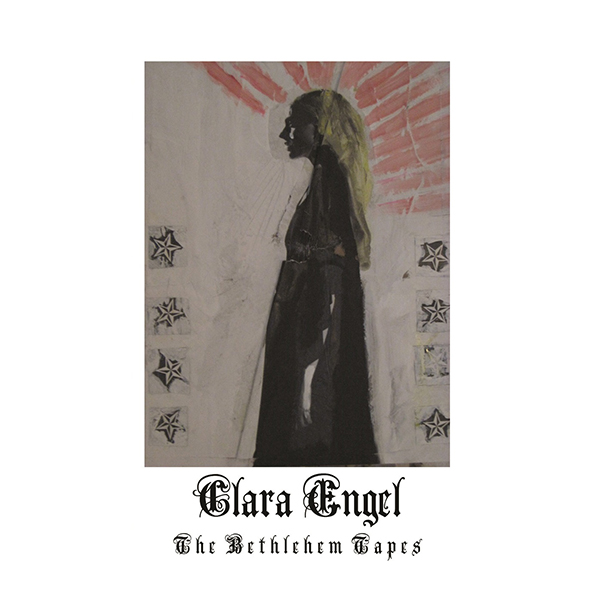 Clara Engel
The Bethlehem Tapes
Toronto, ON
From the folk noir of Joshua Robinson:
Dark lulls of quiet repose drift like so many memories in the night. Cathedrals echo with the pitter patter of a soft voice as it speaks of the space that exists between the spaces that take up the shape and form of the sounds we see behind closed eyes. The revenants that lilt from such great heights are far too misremembered to dare touch down once more. Rather, they stay in the rafters as their whispers and musky laughter fall onto the heads below, present again in the moment as they once were.
Du folk glauque de Joshua Robinson:
(Traduit par les sommets gargouillants de Marie-Pier Chevrier)
De sombres accalmies de repos tranquille dérivent comme autant de souvenirs dans la nuit. Les cathédrales résonnent du tapotement de la douce voix qui raconte l'espace existant entre les espaces ayant la taille et la forme des sons que l'on voit les yeux fermés. Les revenants qui se dandinent de ces hauteurs vertigineuses ont bien trop sombré dans l'oubli pour oser redescendre une fois de plus. Ils restent plutôt dans les poutres d'où leurs murmures et leurs rires musqués tombent sur les têtes plus bas, présents encore pour un moment tels qu'ils l'ont déjà été.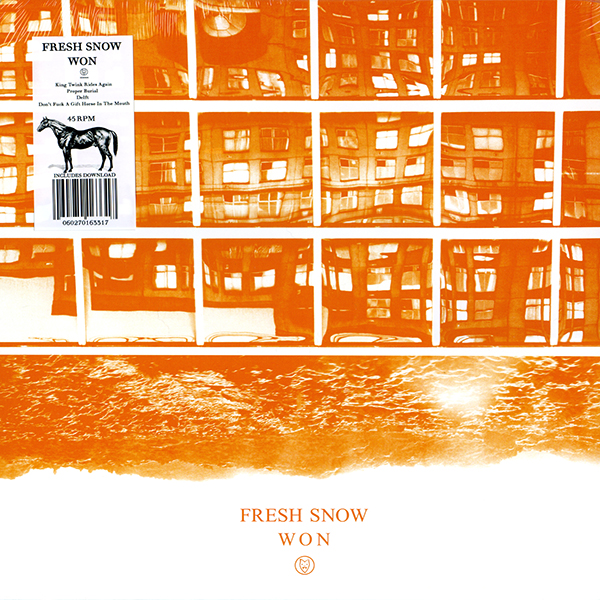 Fresh Snow
WON
Toronto, ON
From the frozen technology of Brendan Lehman:
City streets, forest paths; in and out, up and down. Running from one dirty thrill to the next euphoric hell. Fresh Snow is the score to your chase, sprinting with you as the graceful noise tears down walls and trees alike. Yet still, the sun will rise tomorrow.
De la technologie gelée de Brendan Lehman:
(Traduit par le soleil pensif de Maya Keshav)
Les rues de la ville, les chemins forestiers; ici et là, en haut et en bas. En courant d'un frisson louche vers le prochain enfer euphorique. Fresh-Snow est la bande sonore de ta chasse, qui court à toute vitesse avec toi pendant que les bruits gracieux démolissent les murs et les arbres. Mais tout de même, le soleil se lèvera demain.
---