Category: alberta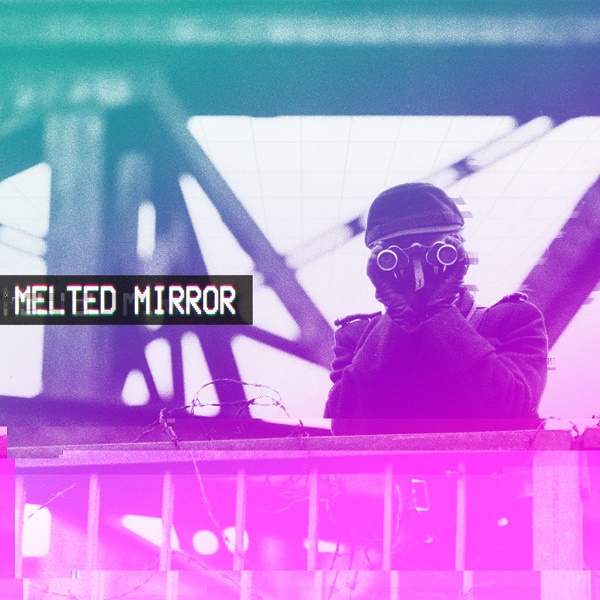 Melted Mirror
Melted Mirror
(Self-Released)
Calgary, AB
From the Summer Soul of Steph Kvellestad:
Melted Mirror's six-track album hits you like that third cup of booze at the end of a late January house party. The lyrics are warm with soft-edges that blend into the electric snap of the instrumentals. From here, we go on a journey through synthpop, riding the head-nodding, leg-bouncing buzz of fuzzy electronic beats. Flowing seamlessly from one song to the next, Melted Mirror create a nostalgic throwback to 80s film scores that will leave you replaying the album all day (and night) long.
De l'âme d'été de Steph Kvellestad:
(Traduit par le rythme électronique d' Odile Leclerc)
L'lbum de six pistes de Melted Mirror vous frappe comme un troisième verre d'alcool à la fin d'une fête tardive du mois de janvier. Les paroles son chaudes et douces et se mélangent aux claquements électriques des instruments. D'ici, nous embarquons dans un voyage à travers la musique pop du synthétiseur, chevauchant le bourdonnement du rythme électronique flou qui nous fait hocher la tête et taper du pied. Coulant fluidement d'une chanson à une autre, Melted Mirror créer un retour nostalgique vers les pistes sonores des films des années 80 qui va vous laisser rejouer l'album tout au long de la journée et de la nuit).
Melted Mirror – Subway Moonlight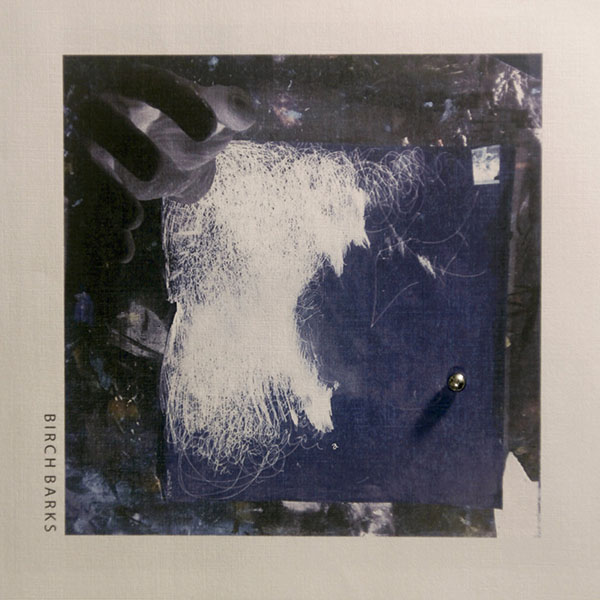 Birch Barks
abcc
(Self-Released)
Lethbridge, AB
From the anachronistic alarm clock of Brian Fauteux:
Under layers of swelling voices we hear a pulsing timeline. The embrace of a subconscious metronome. Keeping pace. Knocking from ear to ear. A comforting companion on an introspective early morning drive, well in advance of the warming light. Birch Barks' abcc connects on the second lowercase "c." A second note that beckons, anchoring our ears for a repeated listen.
Du réveil-matin anachronique de Brian Fauteux:
(Traduit par les oreilles contentes de Maya Keshav )
Sous les couches des voix qui s'élèvent, on entend une chronologie pulsante. L'étreinte d'un métronome subconscient. Il suit l'allure. Il frappe d'une oreille à l'autre. Un compagnon rassurant sur la route introspective du petit matin, bien avant la lumière chaleureuse. L'album abcc de Birch Barks s'unifie sur le deuxième "c" en minuscule. Une deuxième note qui attire, en ancrant nos oreilles pour nous le faire écouter en boucle.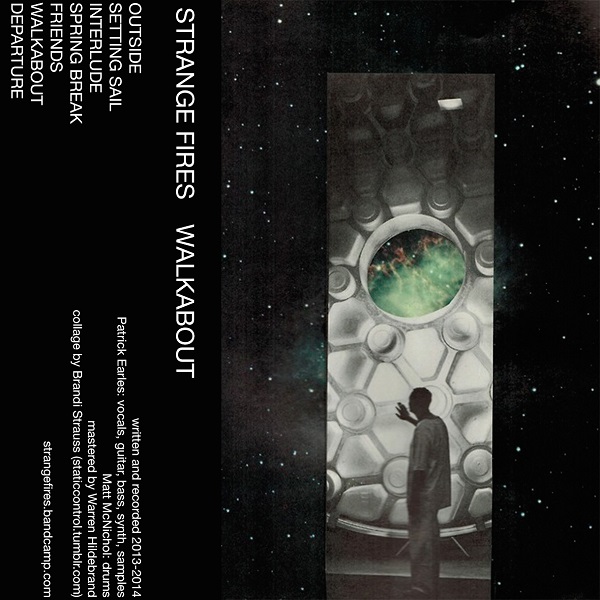 Strange Fires
Walkabout
Edmonton, AB
From the twinkly toes of Kelly MacNeil:
Walkabout is a tumble through town, showing us all of the secret and special places. Edmonton's Strange Fires yips into culverts, taping the echoes and keeping them warm in their front breast pocket. Together we wander, throw stones in ponds, staring at the ripples, watching fish dart. Walkabout is a time of solemn remembrance, the kind that fills your heart with sparks and makes your toes wriggle. Beneath layers of dust, dirt, and snow we come to see the beauty in the old places we know.
Des orteils brillants de Kelly MacNeil:
(Traduit par Julie Mayer)
L'album Walkabout nous montre tous les endroits secrets et spéciaux de la ville qu'il traverse à la course. Originaire d'Edmonton, le groupe Strange Fires jappe dans les caniveaux, enregistre les échos et les garde au chaud dans sa poche poitrine. Ensemble, nous vagabondons, nous lançons des cailloux dans les mares, nous fixons les ondes et regardons les poissons s'enfuir. Walkabout est un moment de commémoration solennelle, du genre qui remplit votre cœur d'étincelles et fait tortiller vos orteils. Sous les couches de poussière, de saleté et de neige, nous parvenons à voir la beauté des lieux qui nous sont bien familiers.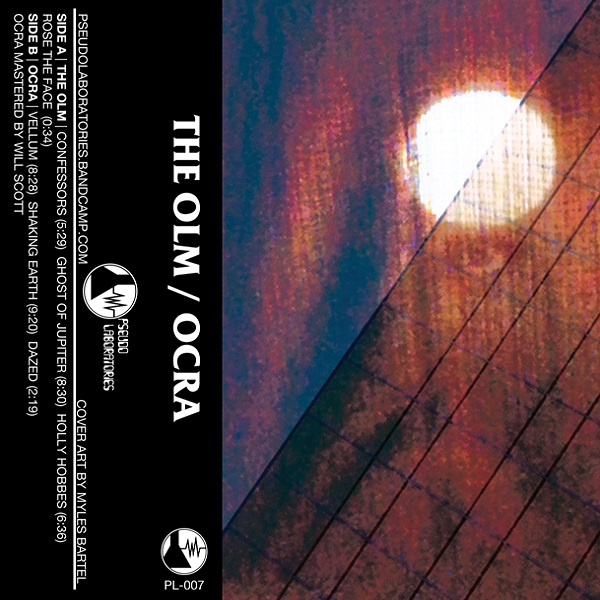 The Olm / Ocra
The Olm / Ocra
Edmonton, AB
From the timeluscent west of Heather Lune:
The Olm moans like a metal wraith, a fossil of the prehistoric ocean that lives in the mountains – badland epigrams malformed. They're a beacon sculling over the solid hide of the skyline, where the sea is held inside sun-risen fumes.
The Ocra hears a ghastly echo of our industrious carvings. Inscriptions knocking into the wind of falling bodies, the mechanisms used to slip through tap dancing waves. The scraping, digging, probing, mining. The generations, the millenia – waterbed bones compressing into an arid ocean floor.
Belonging to us, as we to it, a locked-soul.
Par l'ouest tempslucide de Heather Lune:
(Traduit par l'écho ésotérique des vents ténébreux d' Émily Traichel)
L'Olm gémit comme un spectre en métal, un fossile venu de l'océan préhistorique qui vit dans les montagnes – épigrammes malformées des badlands. Il y a un flambeau qui godille sur la peau solide de l'horizon, où la mer est enfermée dans des émanations solaires.
L'Ocra entend un écho épouvantable de gravures industrieuses. Des inscriptions cognent dans le vent de corps en chute, les mécanismes employés afin de glisser à travers les vagues qui dansent la claquette. Le grattage, creusage, sondage, l'exploitation minière. Les générations, les millénaires – les os du lit d'un fleuve qui se blottissent dans un fond d'océan aride.
Nous appartenant, comme on leur appartient, une âme-barrée.
Sled Island
Various Artists
Calgary, AB
From the excited ears of Matthew Swann:
Since 2007, Sled Island's thoughtful, eclectic programming and independent spirit have fused with Calgary's youthful energy to produce a one-of-a-kind festival experience. Each June, the five-day music and arts festival brings together a community of over 250 bands, comedians, filmmakers and artists as well as over 30,000 attendees in more than 35 venues, transforming the city into an arts lover's paradise that has earned rave reviews from artists, fans and media from across the globe.
From the excited ears of Matthew Swann:
(Traduit par GT)
Depuis 2007, réfléchi, programmation éclectique Sled Island et esprit indépendant ont fusionné avec énergie de la jeunesse de Calgary pour produire une expérience du festival unique. Chaque Juin , le festival de musique de cinq jours et les arts rassemble une communauté de plus de 250 groupes, comédiens, cinéastes et artistes , ainsi que plus de 30.000 participants dans plus de 35 lieux, transformant la ville en un paradis pour les arts amant qui lui a valu des critiques élogieuses d' artistes, les fans et les médias de partout dans le monde.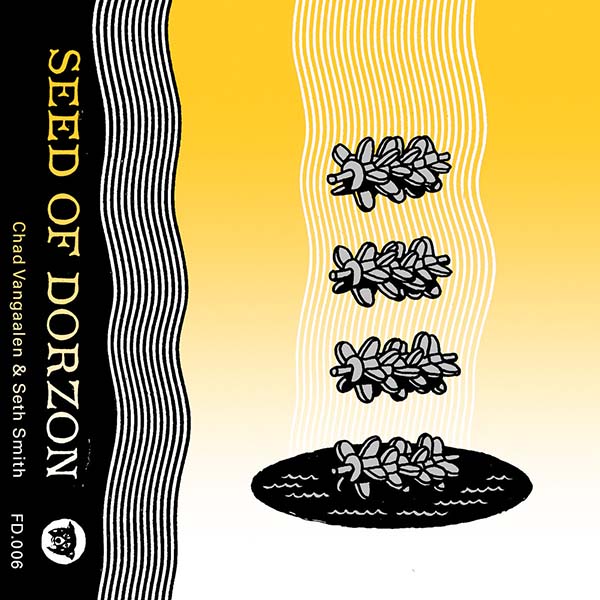 Chad VanGaalen & Seth Smith
Seed of Dorzon
(fundog)
Calgary, AB // Halifax, NS
From the Dusty Mind of Bobby Andrews:
Furious tones and manic cerebral vibrations from Chad Vangaalen and Seth Smith, Seeds of Dorzon is a two-part narrative leaving the listener breathless. Stretching beats across a vast landscape created within the ear, the listener ruminates on the conflict within. Cranked vibrations met with an expert level of grace, Seed of Dorzon erupts the emotional core of being, blossoming the imagination.
De l'esprit poussiéreux de Bobby Andrews:
(Traduit par Lanstratoran Mes!)
Avec des tons furieux et des vibrations cérébrales animées, Seeds of Dorzon, de Chad Vangaalen et Seth Smith est récité en deux parties qui coupent le souffle. Avec des pulsations qui s'allongent à travers un paysage créé par notre écoute, l'auditeur rumine sur le conflit intérieur. Des vibrations montées sont accueillies avec un niveau de grâce élevée. Ce disque fait jaillir le noyau émotionnel de l'âme, permettant l'épanouissement de l'imagination.
Chad VanGaalen & Seth Smith – Part I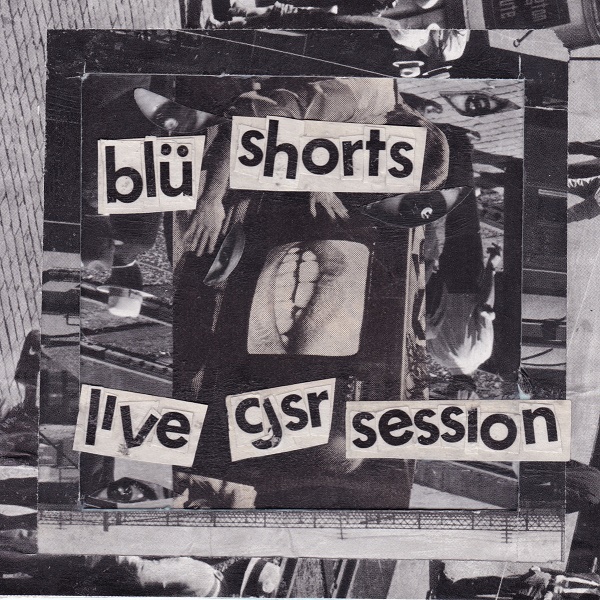 Blü Shorts
CJSR Session
(Self-Released)
Calgary, AB
From the joyful panic of Eleanor Wearing:
At the heart of an overcrowded amusement park is the messy, maniacal fun-house of Calgary's Blü Shorts. At its entrance, suspense tugs at an endless line of attendees as they feverishly await their taste of the upside down. Inside, Blü Shorts do not disappoint. The din of the park amplifies, distorts; laughter twists into screams, talking becomes nonsensical. Jagged smudged mirrors shoot grotesque faces across floors and walls that tilt and sink as they please. Joy crashes with panic, fear engulfs insanity. It is violent, it is unpredictable, it is sublime.
De la panique joyeuse d' Eleanor Wearing:
(Traduit par Sergio Calla)
Au cœur d'un parc d'attractions bondé se trouve la maison enchantée désordonnée et délirante de Blü Shorts, groupe de Calgary. La file interminable à l'entrée montre une foule attirée par l'angoisse qui attend fiévreusement sa dose de vertige. À l'intérieur, Blü Shorts ne déçoit pas. Le bruit du parc s'amplifie et se déforme. Le rire se transforme en cris, les paroles deviennent insondables.Les miroirs déformés tachés renvoient des visages grotesques sur les sols et les murs qui se penchent et sombrent comme bon leur semble. La joie se mêle à la panique, la peur engloutit la folie. C'est violent, c'est imprévisible, c'est sublime.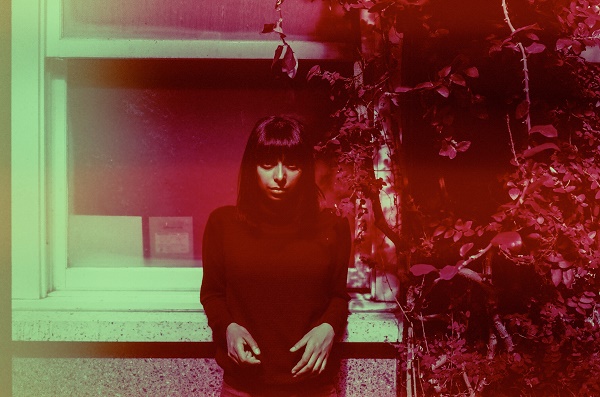 Aleem Khan
Aleem Khan
(Self-Released)
Calgary, AB
From the salty lip of Hailey Celesse McCarthy:
Aleem Khan's self-titled release achieves a synthesis of delicately and intimately arranged sounds. The bay of Aleem's vocals acts as an estuary for the emotive, sensuous and, nostalgic elements of each piece. The album is like a river meeting a sea: blurring is diffused, the curves of sediment emerge and, the salient, spatial variability allows us to escape delineation. Flooded with cinematic freak folk murder ballad tones, Aleem Khan is a specimen not to be left undiscovered.
De la lèvre salée de Hailey Celesse McCarthy:
(Traduit par la dent sucrée de Joannie Pharand)
L'album éponyme d'Aleem Khan fait entendre une synthèse de sons arrangés délicatement et intimement. La baie de la voix d'Aleem agit comme une entrée pour des éléments émotionnels, sensuels et nostalgiques sur chaque pièce. L'album est comme une rivière qui rencontre la mer : la confusion est estompée, les courbes des débris ressortent et la variabilité saillante et spatiale nous permet d'échapper à la délimitation. Submergé par les tons d'une ballade meurtrière cinématographique de folk déformé, Aleem Khan est un spécimen à conserver sous la loupe.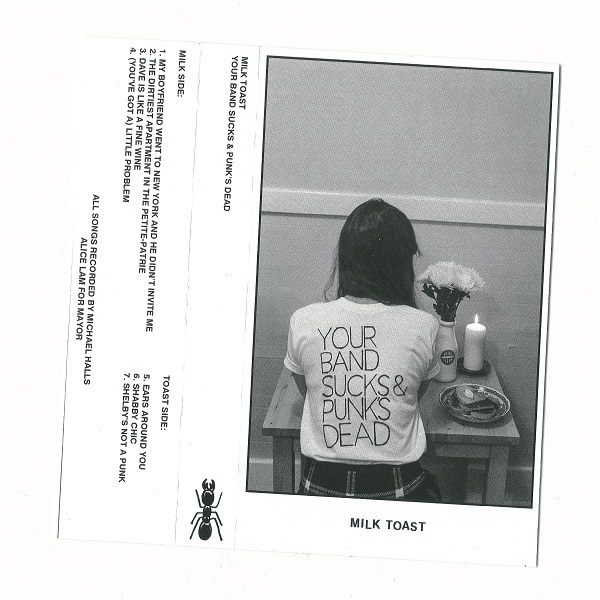 Milk Toast
Your Band Sucks & Punk's Dead
Calgary, AB
From the insulated Ontarios of Mitch Jackson:
What place does punk occupy within the spaces of aggregated, reblogged and retweeted content? Undead punks wander the streets of Canadian cities, looking like Canadian Classic cigs carrying Crass CDs, looking for authenticity. If Calgary's Milk Toast has any say, punk died, and it fuckin' sucked anyways. The only way to fight the surviving incestual punXXX and neo-grunge chic is snarky commentary and Montreal guitar pop with added bite from some westernly wit sculpted in the image of prairie circumpolar winds. Here is a much needed survival guide.
Par les Ontarios isolés de Mitch Jackson:
(Par les humeurs printanières d' Émily Traichel)
Quelle place occupe le punk parmi les lieux du contenu agrégé, rebloggué et retweeté? Les punks mort-vivants flânent dans les rues des villes canadiennes, avec l'air des cigarettes Canadian Classic portant des CDs de Crass, à la recherche d'authenticité. Si Milk Toast de Calgary a son mot à dire, le punk est mort, et c'était crissement nul de toute façon. Le seul moyen de combattre les incestueux punXXX et chic neo-grunge survivants, ce sont les commentaires narquois et le guitar-pop montréalais avec du mordant ajouté par un esprit de l'ouest sculpté à l'image des vents circumpolaires des prairies. Voici un guide de survie très attendu.
Milk Toast – My Boyfriend Went to New York and He Didn't Invite Me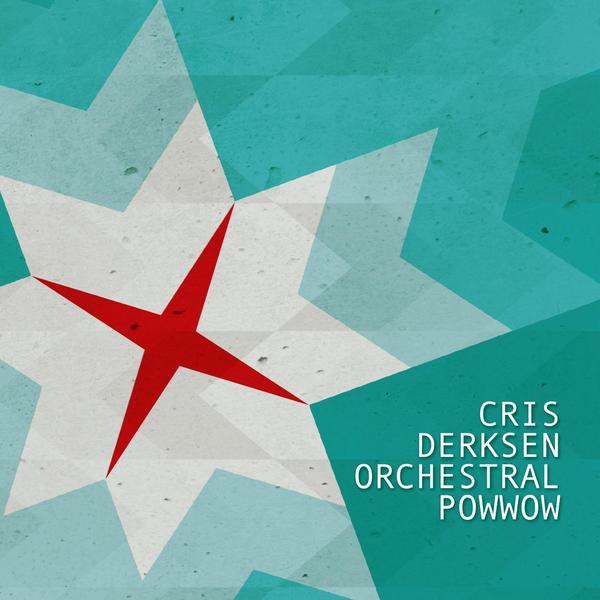 Cris Derksen
Orchestral Powwow
Northern AB
From the wandering spirit of Charlotte White:
Enter through the East facing door. You are immediately drenched in the tears of spirits desperate to be heard over the deafening chatter of demons. You feel the vibrations of howling ghosts as they weave through intricate threads of conflicting comforts: loud and soft, weak and strong, destroyed and rebuilt, mourning and hopeful. In a daze, white light crashes into your body, rejuvenating lost hope and fusing the spirit world with your own. Electrified and covered in flecks of gold, you exit through the West door gasping for air.
De l'esprit en errance de Charlotte White:
(Traduit par Aliké Harel)
Entrez par la porte qui fait face à l'Est. Vous êtes instantanément noyé dans les larmes des esprits désespérés de se faire entendre dans le brouhaha assourdissant des démons. On sent les vibrations des fantômes hurlant pendant qu'ils s'immiscent dans la trame d'un canevas complexe de conforts contradictoires : strident et apaisant, faible et puissant, démoli et rebâti, endeuillé et nourri d'espoir. En un éclair, une lumière blanche s'abat sur votre corps, ravive l'espoir éteint et fusionne le monde des esprits au vôtre. Électrifié et émaillé d'or, vous sortez par la porte de l'Ouest en cherchant à reprendre votre souffle.
Cris Derksen – Round Dance ft. Northern Voice
---