Category: download with ephemera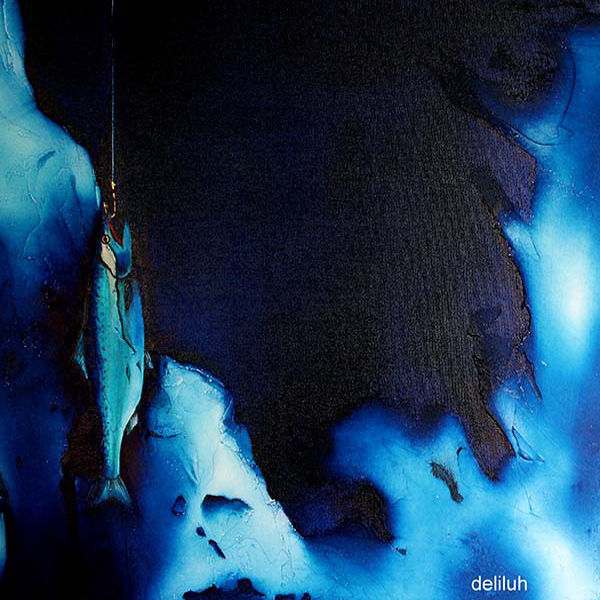 Taking the day off never felt so good with Deliluh's epynomous EP. Slack rock done to a crisp.
Deliluh
Deliluh
(Self Released)
Toronto, ON
From the abstractions of Gabe Girard:
Deliluh cobble together a warm, delicious sludge-fest of fuzzy slack 'n' roll on this epynomous release. The Toronto locals revel in expounding discordant abstractions that have set their will against them. Garage and barbeque within arms' reach, Kyle Knapp and co. are hesitant to commit to much that requires exertion, with the exception of kicking out jams of the highest order. Surgically removing themselves from their electronics, the folks behind drone duo extraordinaire Bad Channels form a self-contained drum/bass unit — indifferent to the detached slayage resonating around them.
Des idées abstraites de Gabe Girard:
(Traduit par le délire réaliste de Jessica Grenier)
Dans cet album éponyme, Deliluh amalgame délicieusement un sludge-fest chaleureux et un slack 'n' roll flou. Les Torontois se font plaisir en mettant à jour les abstractions discordantes qui les avaient retournées contre eux-mêmes. Un garage et un barbec' à portée de main, Kyle Knapp et les autres hésitent à s'engager quand il est question d'effort physique; sauf pour expulser des jams de haut niveau. Excisées de leurs électros, les deux personnes de l'extraordinaire duo drone Bad Channels forment une unité basse-batterie complète, indifférente à la tuerie nonchalante qui résonne tout autour.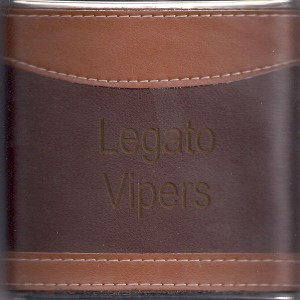 Legato Vipers
Quick Slug EP
Guelph, ON
From the church key of Evan Matthews:
Legato Vipers are a gang of crack Toronto musicians having a blast. Between them, Mike Brooks, Tyler Belluz, Jordan Howard, AJ Johnson and Jay Anderson have been in dozens of great bands over the years. Legend has it that the Vipers started with the acquisition of a reverb pedal, and since then it's been top-shelf surf riffs over a deep-pocketed rhythm section. Filtered through producer Don Pyle, this EP nails the sounds of '60s surf while smoothly inserting modern chord changes ("Sweet 16") and time switches ("Spy vs Spy") to keep it interesting. It's all Tele all the time, and it's amazing. Don't forget your church key!
Du décapsuleur d' Evan Matthews:
(Traduit par le temps de Julie Forget)
Legato Vipers est un groupe de musiciens torontois fêlés qui s'éclatent. Parmi eux se trouvent Mike Brooks, Tyler Belluz, Jordan Howard, AJ Johnson et Jay Anderson, qui ont fait partie d'une douzaine d'excellents groupes au fil des années. D'après la légende, les Vipers ont commencé avec l'acquisition d'une pédale de reverb et depuis ce temps, il n'a été question que de riffs surfs de qualité sur une section rythmique foisonnante. Dirigé par le producteur Don Pyle, ce EP reproduit avec succès les sons du surf des années 60 tout en y introduisant doucement des changements d'accords modernes (« Sweet 16 ») et des variations de tempo (« Spy vs Spy ») afin de garder le tout intéressant. C'est Tele tout l'temps et c'est génial. N'oubliez pas votre décapsuleur !
Broken Deer
Unseen World
(Self Released)
Halifax, NS
From the kaleidoscopic contours of Joshua Robinson:
Broken Deer's Unseen World is a waking attempt to corporealize the sleeping spirit. Lindsay Dobbin exhumes her slumbering cosmos from the depths of her sleep, pensively thrusting it into the fabric of her awakened day. Enriching consciousness with the palette of dream colours, sleep and wakefulness merge at the point where the hues of one meet the shades of the other.
In these songs Dobbin finds herself in the golden eyes of humpback whales; in the marvelling precipices of oceanic cliffs; in the hazy dream space that exists between harsh tangibility and the warm embrace of the endlessly abstract wilderness of our kaleidoscopically contoured sleep. And she does so with the vigour of an experienced traveller, almost as if cartography means less to her about mapping-out and more about breathing-in the brilliances of the newly discovered.
Unseen World, in both its written and musical forms, is the map of the soul stenciled as its most personal: dreams cast as water-coloured worlds. Here, Dobbin is as much the whale in her dreams as she is the Broken Deer in her everyday.
Des contours kaléidoscopiques de Joshua Robinson:
(Traduit par les onze heures de sommeil de Nicolas Coutlée)
Unseen World de Broken Deer cherche à matérialiser l'esprit du dormeur dans la réalité éveillée. Lindsay Dobbin extirpe son cosmos somnolent des profondeurs de sa nuit et le brode pensivement au tissu du jour lumineux. Enrichie par la palette des couleurs du rêve, la conscience éveillée se fond au sommeil, mélange des teintes de l'une avec les ombres de l'autre.
Avec ces chansons, Dobbin se retrouve dans la prunelle dorée de baleines à bosse, dans les précipices stupéfiants de falaises océaniques, dans l'espace vague séparant la violence du monde concret de la chaude caresse des étendues abstraites infinies qu'offrent les contours kaléidoscopiques de notre sommeil. Elle parcoure ces landes avec la vigueur de l'exploratrice expérimentée, ne cherchant pas tant à cartographier mais à humer les reflets chatoyants de ses découvertes.
Autant dans sa forme manuscrite que musicale, Unseen World est la carte de l'âme reproduite dans tout ce qu'elle a de personnel : des rêves comme une série d'univers à l'aquarelle. Ici, Dobbin incarne tout autant la baleine de ses rêves que le cerf blessé de son quotidien.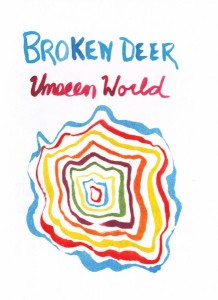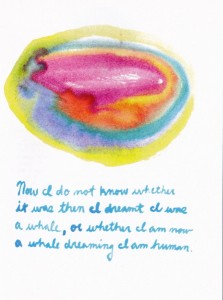 ---