Category: compact disc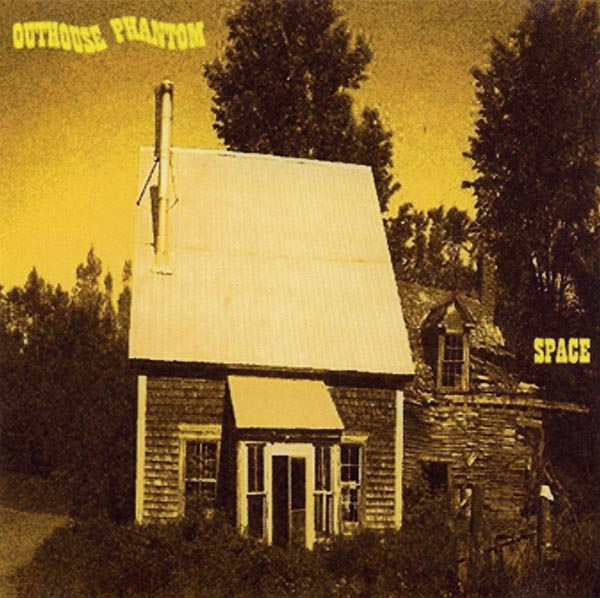 Outhouse Phantom
Space
(Self Released)
Saint John, NB
From the cosmic tool shed of Don L'Orange:
Through the crackle and pulse of handmade electronics, existential questions are skirted. The mundane is analysed right in front of your tired eyes, and yet you cannot be certain if you have even left the house. But not me. I know exactly where I am and I realise I have never interacted with immortal beings before. These are the benefits of childhood indoctrination: superior business skills, a strong body (mainly lower back), and an alien-like approach to tantra. Safe keeping, Noise Fuck.
De la cabane à outils cosmique de Don L'Orange:
(Traduit par la rêverie lassante de Mackenzie Smedmor)
À travers le pétillement et le battement des appareils électroniques faits à la main, des questions existentielles sont contournées. Le banal est analysé devant tes yeux fatigués et, par contre, tu ne peux pas être certain d'avoir même quitté la maison. Mais pas moi. Je sais exactement où je suis et je me rends compte que je n'ai jamais auparavant interagi avec des êtres immortels. Ce sont les bénéfices de l'endoctrinement infantile : des habilités d'affaires supérieures, un corps robuste (surtout au bas du dos) et une approche au tantrisme comme un extraterrestre. Assurer la garde, Noise Fuck.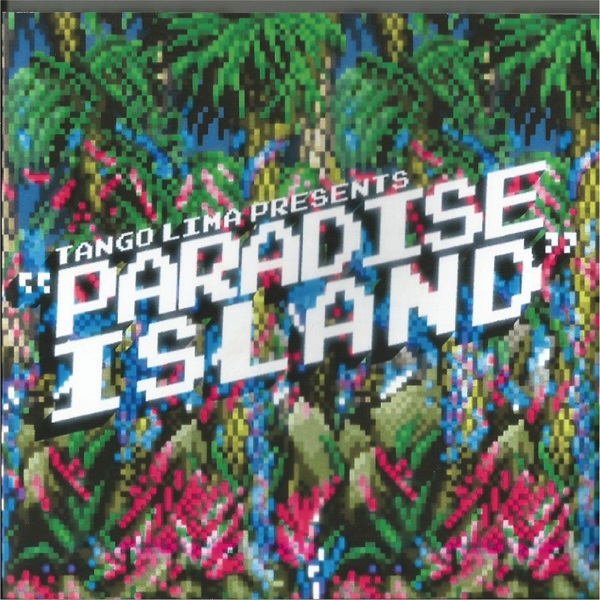 Tango Lima
Paradise Island
(Self-Released)
Victoria, British Columbia
From the mariokart musings of Mark Anthony Brennan:
8-bit palm trees sway and chiming waves crash. It's a two dimensional wonderland of pixelated dreams. Caribbean beats and complex rhythms extract a deeper emotional response than one would expect at the arcade. In a Tron-like move you are no longer watching the game, you are in it. Whales speak. Lightning bugs glow. Your experience is sublimated to the stars. A gameboy gateway to the cosmos.
Des rêveries mariokartiennes de Mark Anthony Brennan:
(Traduit par les fleurs de feu de Julie Mayer)
Des palmiers en 8 bits se balancent et des vagues carillonnantes s'écrasent. C'est un pays des merveilles bidimensionnel constitué de rêves pixellisés. Des rythmes caribéens et complexes extraient une réaction émotionnelle plus profonde que celle à laquelle on s'attendrait à l'arcade. Lors d'un tour Tron-esque, tu n'es plus le spectateur du jeu, tu es dedans. Les baleines parlent. Les lucioles scintillent. Ton expérience est sublimée jusqu'aux étoiles. Un portail via gameboy vers le cosmos.
Tango Lima – Arrival (The Docks! The Town! The Beauty!)
Tango Lima – (IV) The Realization, Or, The Exact Moment You Fell In Love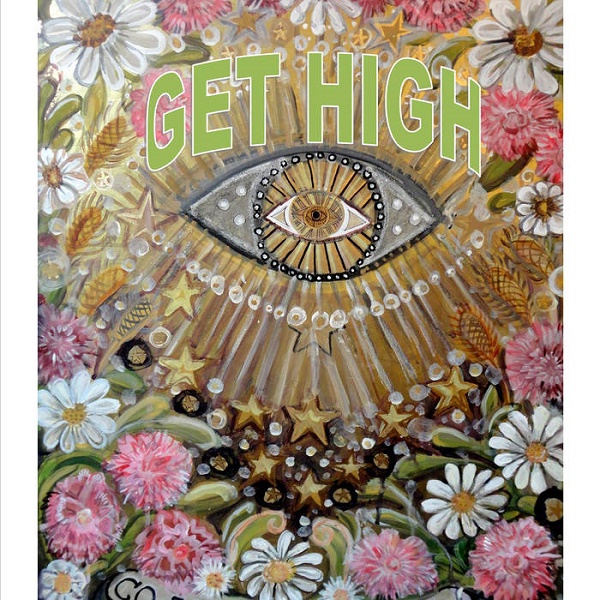 Juliana Lachance
Get High
(Self-Released)
Hamilton, ON
From the gentle whip of Doreen Girard:
Get High is a collection of eight songs from Hamilton, Ontario's Juliana Lachance. This Sweet Music springs from below the water, a distant sound you unconsciously follow while wading into shallow pools and marking the soft sand with smaller foot shaped pools. Anointed with the liquid timbre of reverb bathed bandura and vocals, you sink slowly into the warmth and current, feeling the gentle whip of a sturgeon across your skin as it endures its endless swim.
Par le léger fouet de Doreen Girard:
(Traduit par l'ivresse féérique d' Émily Traichel)
« Get High » est une collection de huit chansons par Juliana Lachance de Hamilton en Ontario. Cette belle musique jaillit des profondeurs, un son lointain que l'on suit par instinct, en traversant des étendues d'eau peu profondes et en marquant le sable mou de petites nappes d'eau en forme de pieds. Oint du timbre liquide de la bandura et du chant baignés dans la réverbe, on s'immerge tranquillement dans la chaleur et dans le courant, sentant le léger fouet d'un esturgeon nous frôler la peau, lui qui endure sa nage éternelle.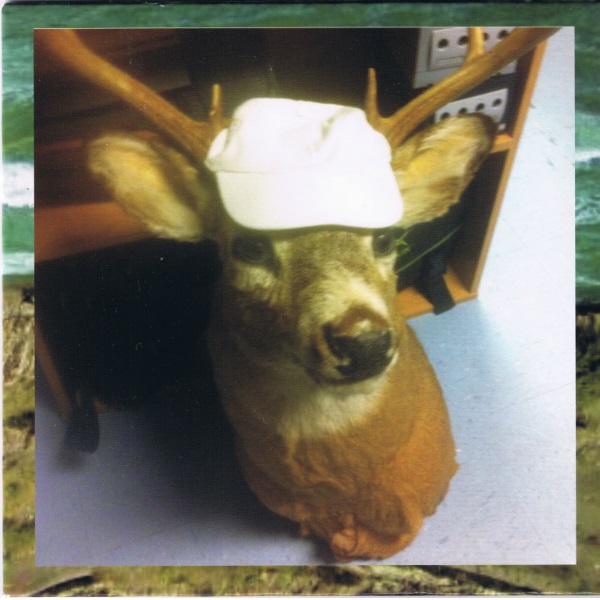 no problem
s/t
(Self-Released)
Truro, NS
From the bottomed ship of Benjamin Anderson:
Smoke is pouring its non-dimensions out from under the door, you can hear something stirring – no – you won't get in through there. You sneak in through the back – yes – this is what you came for. Figures that aren't quite bodies shift and lock together while up on the execution block there stands droogs, gully rats, and sonic gunslingers. Yellowing widths and lengths ooze from the crouching instruments, their wielders opaque but barely. You're nervous at first, but they are imploring you forward; closer. You give into the blind bliss of sun-worn tongues and bottomed-ship songs. Don't resist.
De l'épave submergée de Benjamin Anderson:
(Par la coquille à la derive d' Aliké Harel)
La fumée s'échappe en nuées adimensionnelles depuis le seuil de la porte, tu entends bien du mouvement à l'intérieur… mais — non — l'entrée n'est pas de ce côté-ci. Il faut se faufiler par la porte de derrière — c'est bien ça — que tu cherches. Des silhouettes qui n'ont pas tout à fait de corps tanguent, puis se figent les unes contre les autres, debout sur l'échafaud, acolytes, écumeurs et mercenaires soniques. Les instruments courbés tout de lambeaux défraîchis, et leurs interprètes, opaques, mais à peine. Tu es nerveux au début, mais ils t'implorent d'avancer, de t'approcher. Tu t'abandonnes aveuglément au plaisir des langues burinées par le soleil et des ritournelles d'épaves submergées. Ne résiste pas.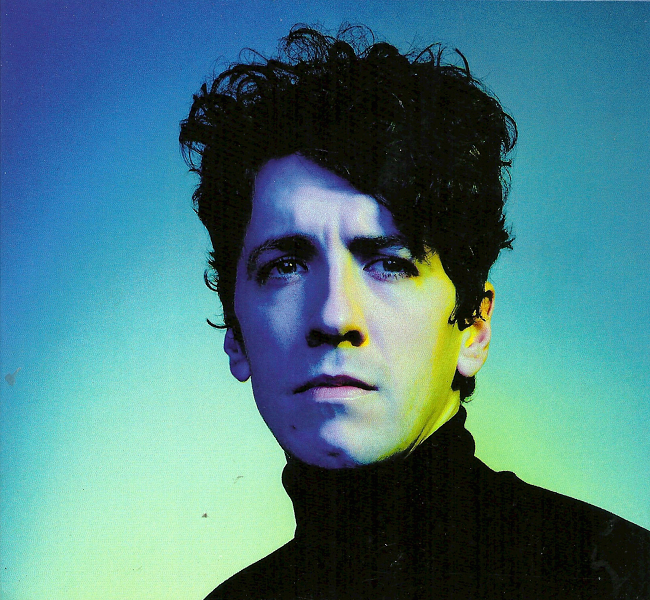 Blonde Elvis
On Vanity
Toronto, ON
From the ruby slipper of Katie Jensen:
A somber gigue leads a funeral procession through a damp cavern. Sconces of flickering candlelight bounce off slick, cratered rock. Venerable Britpop relics give a knowing wink from their influential promontories.
The procession nudges aside a heavy velvet curtain to reveal a psychedelic dance cave resplendent with glittering heavenly bodies. A troupe of well-dressed cavernicoles devour each other hungrily, wiping their mouths on shredded pop anthems.
A flautist gleefully unfurls a playful tattoo as a harpsichord circles the room giving vigorous handshakes. Crushing drumbeats anchor frayed synth vibratos and unholy harmonies. The wet air hums with hedonistic friction, ready to collapse and expand all at once.
De la pantoufle rubis de Katie Jensen:
(Traduit par les diamants sur canapé de Julie Mayer)
Une gigue sombre guide une procession funèbre à travers une grotte humide. Des candélabres aux chandelles vacillantes rebondissent sur de la roche glissante et couverte de cratères. De vénérables reliques de la britpop font un clin d'œil complice du haut de leurs promontoires influents.
La procession écarte un lourd rideau de velours pour révéler une caverne de danse psychédélique resplendissante de corps célestes scintillants. Une troupe de cavernicoles bien vêtus se dévorent les uns les autres avec avidité, s'essuyant la bouche sur des hymnes pop en lambeaux.
Une flûtiste déroule avec allégresse un tattoo enjoué tandis qu'un clavecin décrit des cercles dans la pièce et donne des poignées de main vigoureuses. De terribles battements de tambour ancrent des vibratos démêlés faits au synthé et des harmonies impies. L'air humide bourdonne d'une friction hédoniste, prêt à se contracter et à se dilater en même temps.
Blonde Elvis – Slow Fall On Egypt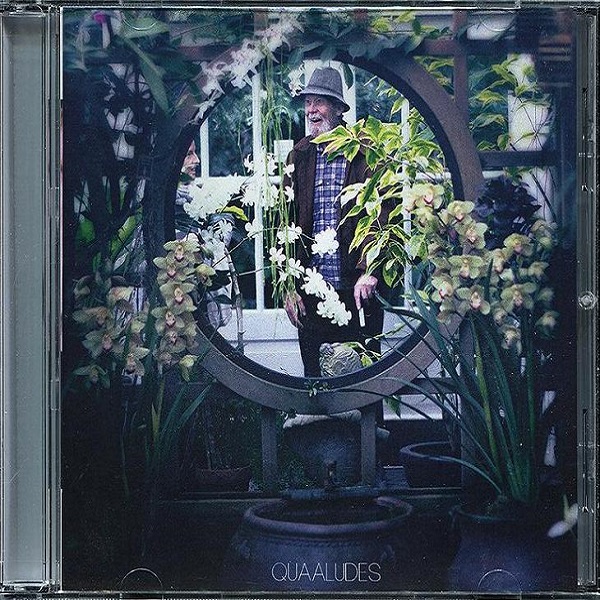 Quaaludes
This Is Your Future We're Talking About
Montreal, QC
From the teenage feelings of Trevor Angst:
Let Quaaludes be your entry portal into a nascent seam of emotive punk. Hailing from Montreal, Quaaludes tips their hat to the clean, trebly noodles of the American Midwest. Antigua twinkles like a Kinsella-scordatura sequel. The brass yearns softly while hoarse throated, coveted monologues are spilt with buff emotion over beefy jagged rhythms. Sporadic, jerking rim shots with mind manipulating tempo changes add underlying complexity to the spindling dragon dance of bright and pretty dual instrumentation of slides and harmonic bends.
Des sentiments adolescents de Trevor Angst:
(Traduit par la croisée des chemins de Julie Mayer)
Que Quaaludes soit votre portail d'entrée vers une couture naissante de punk émotif. Originaire de Montréal, Quaaludes lève son chapeau aux improvisations informelles, aiguës et claires du Midwest américain. Antigua brille telle la suite d'une scordatura à la Kinsella. La trompette soupire doucement pendant que des monologues à la gorge enrouée se déversent avec une émotion musclée sur des rythmes costauds en dents de scie. De sporadiques rimshots accompagnés de changements de tempo qui manipulent l'esprit ajoutent une complexité sous-jacente à la tournoyante danse du dragon qu'est la brillante et jolie instrumentation double composée de glissements et virages harmoniques.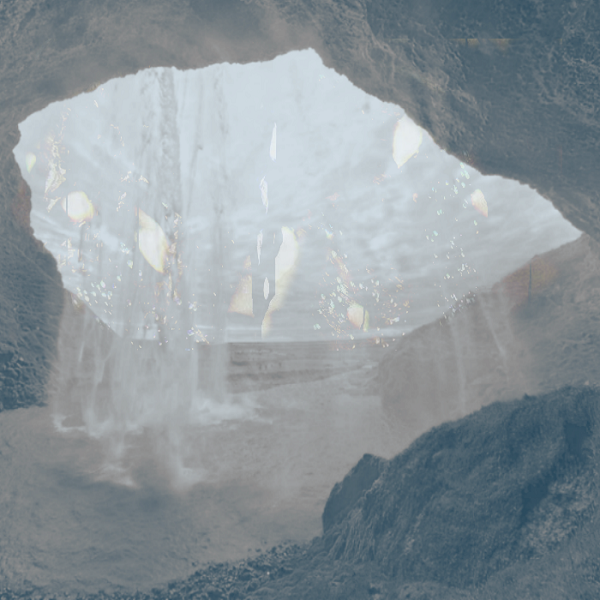 Supercooling
Wild Blue Yonder
Montreal, QC
From the night shift mind of Stefan Christoff:
Supercooling is a perfect nighttime listen, a radiant drone project between Catherine Debard and Matt May. Their layered soundscapes are ethereal while also suggestive of radio waves. The interplay between the artists is dynamic and beautifully entwined. As Matt's layered guitar creates landscapes, Catherine's electronics oscillate between, often acting as a voice. Sounds on this album really do evoke a voyage in the clouds, but beyond airplanes, the tracks are otherworldly. Wild Blue Yonder is a soundtrack for difficult to describe dreams: those crazy ones when you're flying above the earth, when all we are told is impossible is suddenly real.
De l'esprit nocturne de Stefan Christoff:
(Traduit par l'hémisphère de Diane Beaupré)
Supercooling est la musique parfaite pour une écoute nocturne, un éclatant drone bourdonnant entre Catherine Debard et Matt May. Les sons superposés évoquent à la fois une ambiance éthérée et des ondes radio. L'interaction entre les musiciens est dynamique et démontre une belle connivence. Souvent, telle une voix qui porte, le son électro de Catherine se faufile entre la guitare de Matt qui crée les paysages. Comme s'ils étaient d'un autre monde, les sons de cet album évoquent un voyage dans les nuages, bien au-dessus des avions. Wild Blue Yonder est la bande sonore de ces rêves difficiles à décrire, ces rêves fous où vous flottez au-dessus de la terre, où tout ce que vous croyiez impossible est tout à coup réel.
Supercooling – Our Shadows Are Made of Mist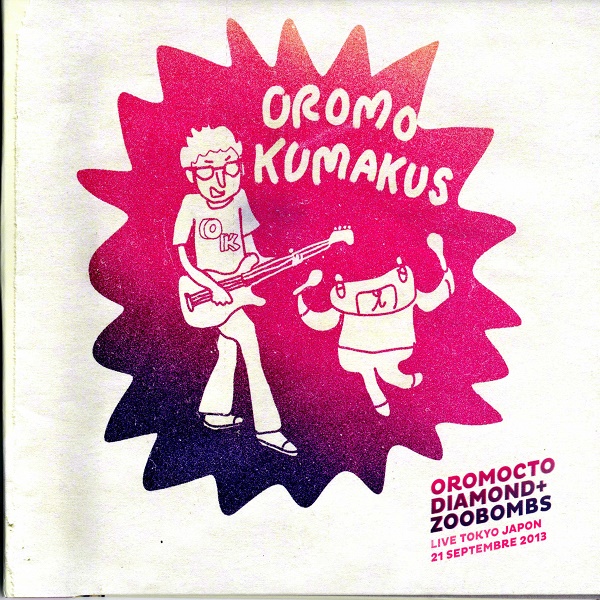 Oromocto Diamond / Zoobombs
Oromo Kumakus
(P572)
Quebec, QC
From the degenerate monstrosity of Benoit Arcand:
The brute energy of Oromo Kumakus gushes from everywhere and intrudes on your favourite paradoxes: time and space. Zenon is shooting herself in the foot while Oromocto Diamonds fly to Tokyo for a one-night collaboration – a 22 hour flight for 22 minutes of music – with the brute but docile force of Zoobombs.
Everything dilates, everything implodes. The music, fueled by the promise of the last night, dilapidates its energy into the spirit of being snapped up by eternity. The old wounds of Zenon crackle in the roll of rock past and future. The fire is saved.
De la monstruosité dégénérée de Benoit Arcand:
(From the Bescherelle of Zoë Christmas)
L'énergie brute d'Oromo Kumakus fuse de partout et piétine les plates-bandes de vos paradoxe préférés; le temps, l'espace : Zénon se tire dans le pied pendant qu'Oromocto Diamonds s'envole vers Tokyo pour une collaboration d'un soir –un vol de 22 heures pour 22 minutes de musique– avec la force brute ductile de Zoobombs.
Tout se dilate, tout implose. La musique, attisée par la promesse de la dernière nuit, dilapide son énergie dans l'espoir d'être happée par l'éternité. Les vieilles blessure de Zénon grésillent dans le roulis du rock passé et à venir. Le feu est sauf.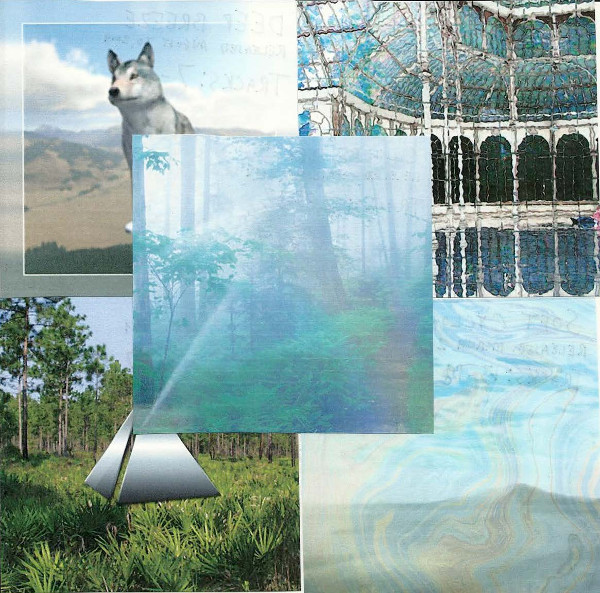 TELOZKOPE
Soft Cyclone
Winnipeg, MB
From the ghost level of Katie Jensen:
Supercharged rainbows push forward without knowing the outcome. A long, familiar road stretches into a glitching sunset, breaking apart with each shimmering, equal chord.
A tape rewinds to reveal the mundanity of your afternoon. Hesitantly at first, but then with more confidence, a zither takes up a slow dance with a harp, preoccupied with its own rhythms. The harp's lazy ramble finishes with a knowing wink, its smooth arm brushed by the side scrolling of toppling gold coins.
De l'étage fantôme de Katie Jensen:
(Traduit par les baies de genèvrier de Marie-Pier Chevrier)
Des arcs-en-ciel surchargés courent droit devant sans connaissance des conséquences. Une route longue et familière se perd dans un coucher de soleil clignotant, tombant en morceaux à chaque accord juste et chatoyant.
La cassette rembobine, révélant la banalité de votre après-midi. Hésitante d'abord, puis plus confiante, une cithare entame une danse lascive avec une harpe, suivant son propre rythme. Le discours divaguant et paresseux de la harpe se termine d'un clin d'oeil complice, son doux bras caressé par les pièces d'or y roulant.
From the discreet music of Jesse Locke:
The pained strains of violin, viola and cello open this collection of compositions from Mark Ellestad — father of Kris and Kiesza. "No Moon No Flowers," the 32-minute centerpiece for woodwind quintet, jabs at the empty space with sooty fingers like a clarion call to remember your past. "Discreet Angel," 16 minutes of solo guitar from Annette Chretién, is a lingering gaze outside a grey window. "Sigrid," the curtain call, finds Ellestad's own hands on hardanger fiddles and pump organs, fading into the myst of desolation sound.
De la musique discrète de Jesse Locke:
(Traduit par Allison McReynolds)
Les accords peinés de violon, alto et violoncelle ouvrent cette collection de compositions de Mark Ellestad – père de Kris et Kiesza. "No Moon No Flowers," la pièce maîtresse pour quintette à vent (qui dure 32 minutes), frappe dans le vide avec des doigts noir de suie, comme l'appel d'un clairon pour vous souvenir de votre passé. "Discreet Angel," un solo de guitare de 16 minutes de Annette Chretién, est un regard s'attardant à travers une fenêtre grise. "Sigrid," le rappel, trouve les mains de Ellestad sur des violons Hardanger et des harmoniums, se fondant dans un [brouillard] ((http://weirdcanada.com/2009/12/review-aidan-baker-noveller-colorful-disturbances/) de désolation sonore.
---