Category: compact disc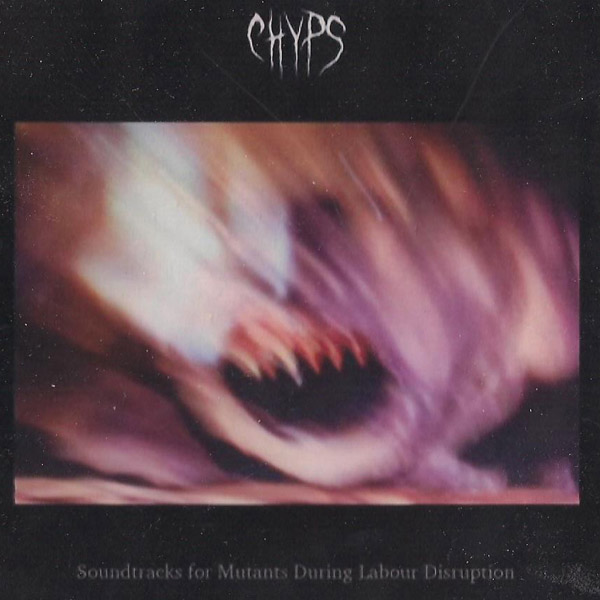 CHYPS
Soundtracks for Mutants During Labour Disruption EP
(Self Released)
Mississauga, ON
From the fingertips of Lauren Rabindranath:
Soundtracks for Mutants During Labour Disruption is also suitable for humans during summer afternoons. The 3-track EP creates space with sound, catapulting the listener into a sonically-driven contemplative journey. Contrast between methodical, calming instruments and tense, upbeat electronic tones form a balanced and coherent whole. Cryptic last (and only) lines provide personality. CHYPS embrace 'empty' space as part of the experience and use silence as effectively as sound. The tracks' raw edges leave the listener with an invitation to ascribe their own meaning – to fill or find comfort in their own silences.
Du bout des doigts de Lauren Rabindranath:
(Traduit par Julie Mayer)
Soundtracks for Mutants During Labour Disruption convient également aux humains pendant les après-midis d'été. Cet EP de trois pistes crée de l'espace avec du son et catapulte les auditeurs et les auditrices dans un voyage contemplatif mené par une motivation sonique. Le contraste entre les instruments méthodiques et apaisants et les tons électroniques, entraînants et tendus forment un tout équilibré et cohérent. Les dernières (et uniques) lignes cryptiques donnent du caractère. Pour CHYPS, l'espace « vide » fait partie de l'expérience et il utilise le silence aussi efficacement que le son. Le côté brut des pistes sonores invite l'auditeur à leur attribuer leur propre sens; remplir leurs propres silences ou y trouver du réconfort.
CHYPS – Soundtracks for Mutants During Labor Disruption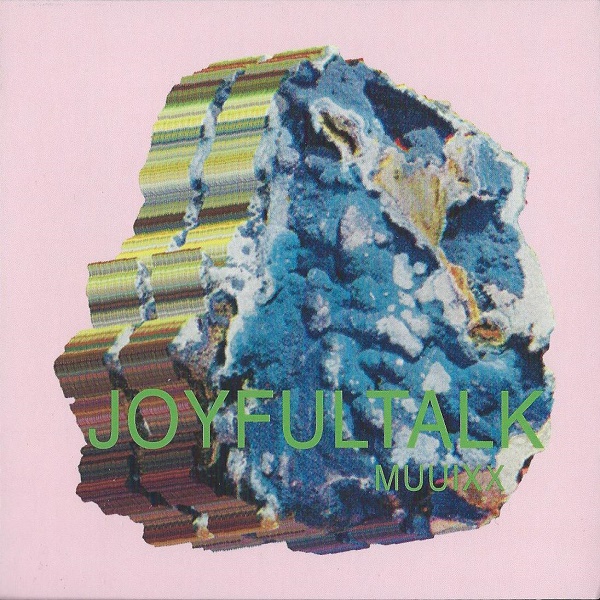 From the rockology of Mike Roy:
Something lurks beneath the surface of MUUIXX, revealing a strata far more rich and varied than the initial dig may diffuse. Textured layers of synthetic and organic instrumentation vibrate like a pulse on a Richter scale, interweaving their sounds as they race back and forth to heavier magnitudes. The sounds become different levels of soil, sand and rock each uniquely distinguishable from the last, yet meticulously cohesive as one. By the time JOYFULTALK strike bedrock with their loamy creation, the final results manage to reflect both the raw and the refined, in one consolidated mineral.
De la rocologie de Mike Roy:
(Du silex émoussé de Julie Mayer)
Quelque chose se terre sous la surface de MUUIXX, révélant des strates bien plus riches et variées que ce que l'excavation initiale laisse entendre. Des couches texturées d'instrumentation synthétique et organique vibrent telle une pulsation à l'échelle de Richter et entrelacent leurs sons tandis qu'elles vont et viennent précipitamment vers des magnitudes de plus en plus fortes. Les sons deviennent différents niveaux de terre, de sable et de roc qui se distinguent chacun du précédent et qui pourtant forment un tout d'une cohésion méticuleuse. D'ici à ce que JOYFULTALK atteigne la roche-mère avec leur création loameuse, les résultats finaux parviennent à refléter à la fois le brut et le raffiné en un minéral consolidé.
Summering
S/T
(Self-Released)
Vancouver, BC
From the filtertips of Hailey Celesse McCarthy:
Like an incidental chamber between the screen door and the door door, Summering is a slice between real inside and real outside. With sounds catering to both a linger and an exit, it's hard to trap their waif-like guitar licks and dense rhythms in a single instance of motion. The self-titled EP is a marked, anticipated entrance into an uncanny place: both familiar and new territory.
Des bouts filtrants de Hailey Celesse McCarthy:
(Par les staccatos d' Aliké Harel)
Comme une voûte accidentelle entre la porte-moustiquaire et la porte-porte, Summering est une tranche entre le vrai dedans et le vrai dehors. Avec des sons invitant tant à la fuite qu'à la contemplation, il est difficile d'encapsuler ses raclements de guitare anémiques et son rythme dense en un seul mouvement. Cet EP éponyme fait une entrée attendue et remarquable dans un lieu inquiétant : un territoire tout à la fois connu et nouveau.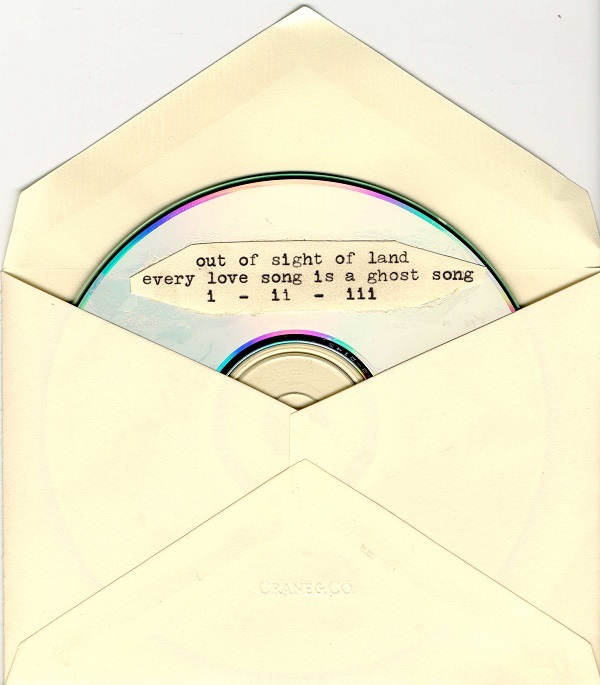 Out of Sight of Land
Every Love Song Is a Ghost Song
Quebec, QC
Du New York-Québec express insomniaque de Benoit Arcand:
(Translated by the so-so British side of Julie Mayer)
L'heure grise. Ceux qui avaient quelque chose à crier se sont enfin couchés tandis que ceux qui n'ont rien à dire ne sont pas encore levés. C'est cet entre-deux, quand le bourdonnement du monde se tait, meurt presque, que la musique d'Out of Sight of Land invoque. Oh, vous n'entendrez pas dans les cantiques inversés d'Every Love Song Is a Ghost Song le soupir éploré de ces spectres que le pur amour rendrait palpables. Ce sont les vivants que l'accordéon à la dérive, la voix éthérée de Damon Hankoff exorcisent des bruits ambiants, de toute inanité sonore: ces fantômes opaques qui vont par les mêmes rues que nous, et le soir se couchent à nos côtés.
Out of Sight of Land – Every Love Song Is A Ghost Song – i
Out of Sight of Land – Every Love Song Is A Ghost Song – iii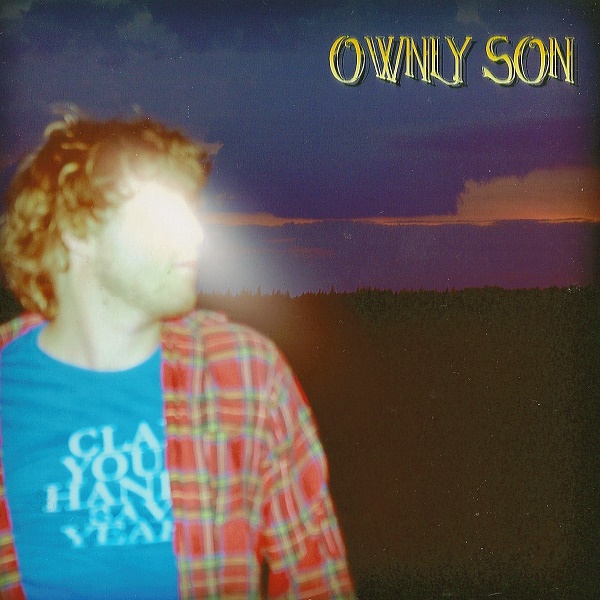 Ownly Son
Ownly Son
(Self-Released)
Dartmouth, NS
From the summertime isolation of Justin Crowe:
Expressively layered and hook-driven are the sounds of Ownly Son, a single-person project tucked away across the dark waters of Halifax. Home-recorded and creatively assembled with crafty percussion and ethereal harmonies, the music coasts along as the multiple sounds feed our ears. Every listen becomes a scavenger hunt of finding different things hidden the first time. Every tool used here is for great effect and exposes the music in a bright and bold light.
De l'isolement estival de Justin Crowe:
(Traduit par le jardin de pleurs de Julie Mayer)
Les sons accrocheurs de Ownly Son, un projet solo cantonné de l'autre côté des eaux sombres de Halifax, sont dotés d'une couche d'expressivité. La musique, enregistrement maison et montage créatif formé de percussions astucieuses et d'harmonies éthérées, suit la côte tandis que des sons multiples régalent nos oreilles. Chaque écoute se transforme en chasse au trésor afin de trouver différentes choses passées inaperçues au premier abord. Chaque outil utilisé dans l'album sert à faire de l'effet et expose la musique sous une lumière vive et crue.
Ownly Son – Push For The Change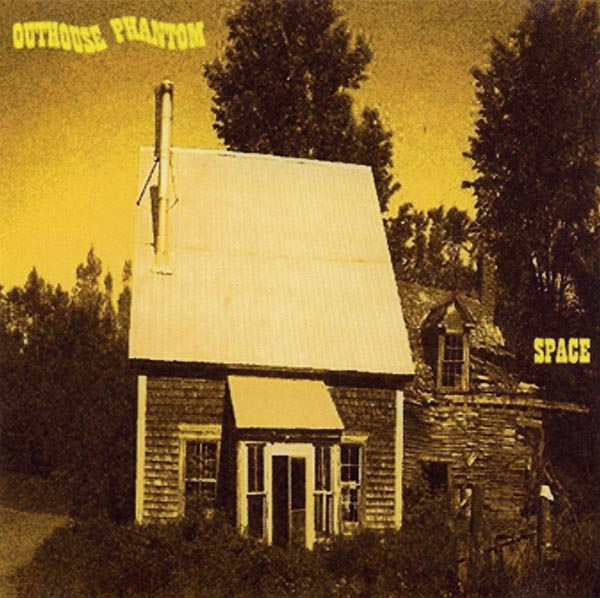 Outhouse Phantom
Space
(Self Released)
Saint John, NB
From the cosmic tool shed of Don L'Orange:
Through the crackle and pulse of handmade electronics, existential questions are skirted. The mundane is analysed right in front of your tired eyes, and yet you cannot be certain if you have even left the house. But not me. I know exactly where I am and I realise I have never interacted with immortal beings before. These are the benefits of childhood indoctrination: superior business skills, a strong body (mainly lower back), and an alien-like approach to tantra. Safe keeping, Noise Fuck.
De la cabane à outils cosmique de Don L'Orange:
(Traduit par la rêverie lassante de Mackenzie Smedmor)
À travers le pétillement et le battement des appareils électroniques faits à la main, des questions existentielles sont contournées. Le banal est analysé devant tes yeux fatigués et, par contre, tu ne peux pas être certain d'avoir même quitté la maison. Mais pas moi. Je sais exactement où je suis et je me rends compte que je n'ai jamais auparavant interagi avec des êtres immortels. Ce sont les bénéfices de l'endoctrinement infantile : des habilités d'affaires supérieures, un corps robuste (surtout au bas du dos) et une approche au tantrisme comme un extraterrestre. Assurer la garde, Noise Fuck.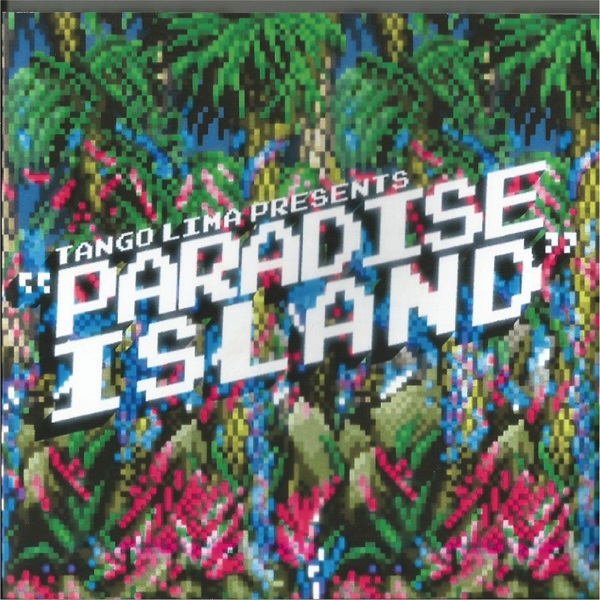 Tango Lima
Paradise Island
(Self-Released)
Victoria, British Columbia
From the mariokart musings of Mark Anthony Brennan:
8-bit palm trees sway and chiming waves crash. It's a two dimensional wonderland of pixelated dreams. Caribbean beats and complex rhythms extract a deeper emotional response than one would expect at the arcade. In a Tron-like move you are no longer watching the game, you are in it. Whales speak. Lightning bugs glow. Your experience is sublimated to the stars. A gameboy gateway to the cosmos.
Des rêveries mariokartiennes de Mark Anthony Brennan:
(Traduit par les fleurs de feu de Julie Mayer)
Des palmiers en 8 bits se balancent et des vagues carillonnantes s'écrasent. C'est un pays des merveilles bidimensionnel constitué de rêves pixellisés. Des rythmes caribéens et complexes extraient une réaction émotionnelle plus profonde que celle à laquelle on s'attendrait à l'arcade. Lors d'un tour Tron-esque, tu n'es plus le spectateur du jeu, tu es dedans. Les baleines parlent. Les lucioles scintillent. Ton expérience est sublimée jusqu'aux étoiles. Un portail via gameboy vers le cosmos.
Tango Lima – Arrival (The Docks! The Town! The Beauty!)
Tango Lima – (IV) The Realization, Or, The Exact Moment You Fell In Love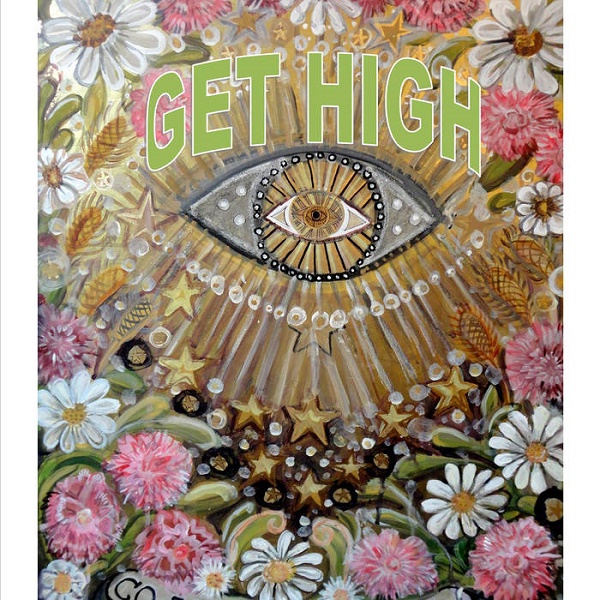 Juliana Lachance
Get High
(Self-Released)
Hamilton, ON
From the gentle whip of Doreen Girard:
Get High is a collection of eight songs from Hamilton, Ontario's Juliana Lachance. This Sweet Music springs from below the water, a distant sound you unconsciously follow while wading into shallow pools and marking the soft sand with smaller foot shaped pools. Anointed with the liquid timbre of reverb bathed bandura and vocals, you sink slowly into the warmth and current, feeling the gentle whip of a sturgeon across your skin as it endures its endless swim.
Par le léger fouet de Doreen Girard:
(Traduit par l'ivresse féérique d' Émily Traichel)
« Get High » est une collection de huit chansons par Juliana Lachance de Hamilton en Ontario. Cette belle musique jaillit des profondeurs, un son lointain que l'on suit par instinct, en traversant des étendues d'eau peu profondes et en marquant le sable mou de petites nappes d'eau en forme de pieds. Oint du timbre liquide de la bandura et du chant baignés dans la réverbe, on s'immerge tranquillement dans la chaleur et dans le courant, sentant le léger fouet d'un esturgeon nous frôler la peau, lui qui endure sa nage éternelle.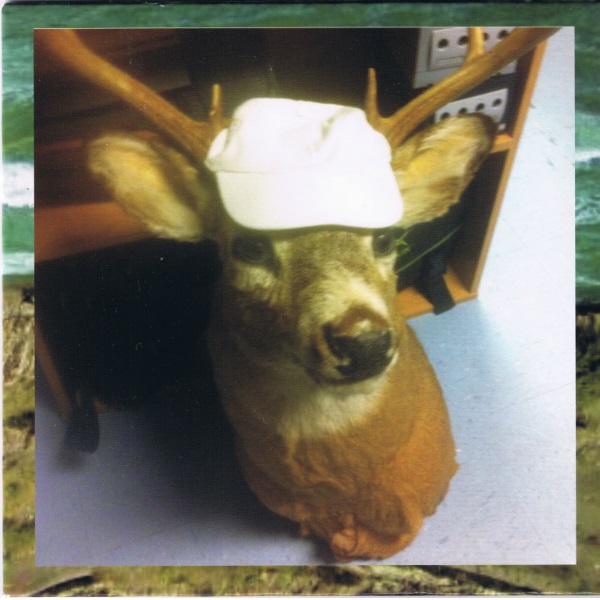 no problem
s/t
(Self-Released)
Truro, NS
From the bottomed ship of Benjamin Anderson:
Smoke is pouring its non-dimensions out from under the door, you can hear something stirring – no – you won't get in through there. You sneak in through the back – yes – this is what you came for. Figures that aren't quite bodies shift and lock together while up on the execution block there stands droogs, gully rats, and sonic gunslingers. Yellowing widths and lengths ooze from the crouching instruments, their wielders opaque but barely. You're nervous at first, but they are imploring you forward; closer. You give into the blind bliss of sun-worn tongues and bottomed-ship songs. Don't resist.
De l'épave submergée de Benjamin Anderson:
(Par la coquille à la derive d' Aliké Harel)
La fumée s'échappe en nuées adimensionnelles depuis le seuil de la porte, tu entends bien du mouvement à l'intérieur… mais — non — l'entrée n'est pas de ce côté-ci. Il faut se faufiler par la porte de derrière — c'est bien ça — que tu cherches. Des silhouettes qui n'ont pas tout à fait de corps tanguent, puis se figent les unes contre les autres, debout sur l'échafaud, acolytes, écumeurs et mercenaires soniques. Les instruments courbés tout de lambeaux défraîchis, et leurs interprètes, opaques, mais à peine. Tu es nerveux au début, mais ils t'implorent d'avancer, de t'approcher. Tu t'abandonnes aveuglément au plaisir des langues burinées par le soleil et des ritournelles d'épaves submergées. Ne résiste pas.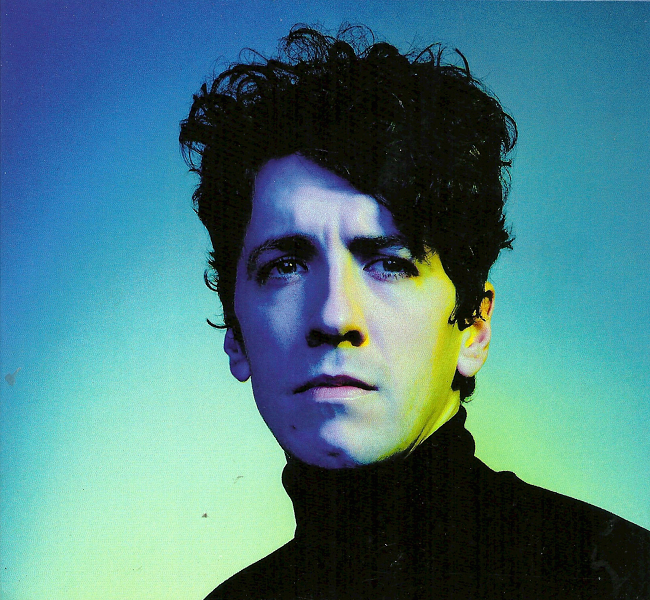 Blonde Elvis
On Vanity
Toronto, ON
From the ruby slipper of Katie Jensen:
A somber gigue leads a funeral procession through a damp cavern. Sconces of flickering candlelight bounce off slick, cratered rock. Venerable Britpop relics give a knowing wink from their influential promontories.
The procession nudges aside a heavy velvet curtain to reveal a psychedelic dance cave resplendent with glittering heavenly bodies. A troupe of well-dressed cavernicoles devour each other hungrily, wiping their mouths on shredded pop anthems.
A flautist gleefully unfurls a playful tattoo as a harpsichord circles the room giving vigorous handshakes. Crushing drumbeats anchor frayed synth vibratos and unholy harmonies. The wet air hums with hedonistic friction, ready to collapse and expand all at once.
De la pantoufle rubis de Katie Jensen:
(Traduit par les diamants sur canapé de Julie Mayer)
Une gigue sombre guide une procession funèbre à travers une grotte humide. Des candélabres aux chandelles vacillantes rebondissent sur de la roche glissante et couverte de cratères. De vénérables reliques de la britpop font un clin d'œil complice du haut de leurs promontoires influents.
La procession écarte un lourd rideau de velours pour révéler une caverne de danse psychédélique resplendissante de corps célestes scintillants. Une troupe de cavernicoles bien vêtus se dévorent les uns les autres avec avidité, s'essuyant la bouche sur des hymnes pop en lambeaux.
Une flûtiste déroule avec allégresse un tattoo enjoué tandis qu'un clavecin décrit des cercles dans la pièce et donne des poignées de main vigoureuses. De terribles battements de tambour ancrent des vibratos démêlés faits au synthé et des harmonies impies. L'air humide bourdonne d'une friction hédoniste, prêt à se contracter et à se dilater en même temps.
Blonde Elvis – Slow Fall On Egypt
---