Category: compact disc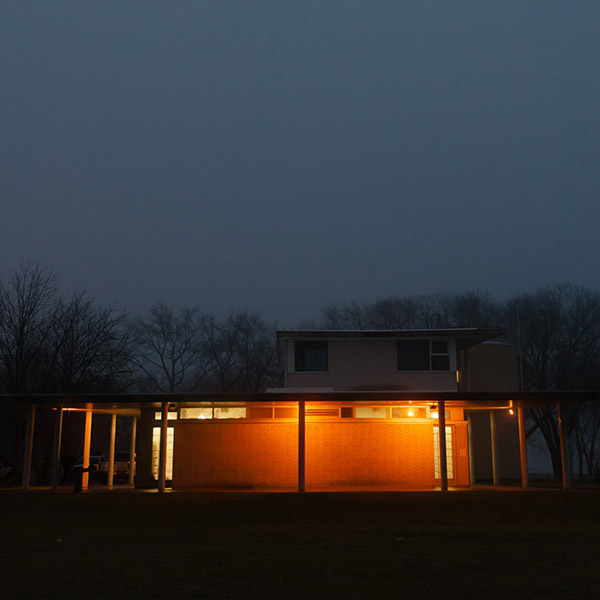 Anthéne
Permanence
Toronto, ON
From the unstable life of Laura Stanley:
Nothing is permanent. There are, though, natural phenomena that make us believe in stability: the dance between the sun and the moon, the ocean's breaths, the watchful eye of the goshawk. We often fall into steady routines, the fixedness of which quell our anxious hearts. The rolling darkness of anthéne's permanence is a reminder that the world, and everything held in its hands, is in flux. The denseness of the synths mimic the nebulosity of the future, pressing us to savour the present before it transfigures once again.
De la vie instable de Laura Stanley:
(De Moi Quevillon)
Rien n'est éternel. Par contre, il existe des phénomènes naturels qui nous font croire à une certaine stabilité : la danse entre le soleil et la lune, le ressac de l'océan, le regard attentif de l'autour des palombes.
Nous succombons facilement à ces routines sécurisantes qui offrent une constance apaisante à nos cœurs inquiets. L'obscur roulement de l'album Permanence d'Anthéne, nous rappelle que le monde dans son entièreté est un flux. La densité des synthés imite la nébulosité du futur, nous incitant impérieusement à savourer pleinement le présent avant qu'il ne se renouvèle encore une fois.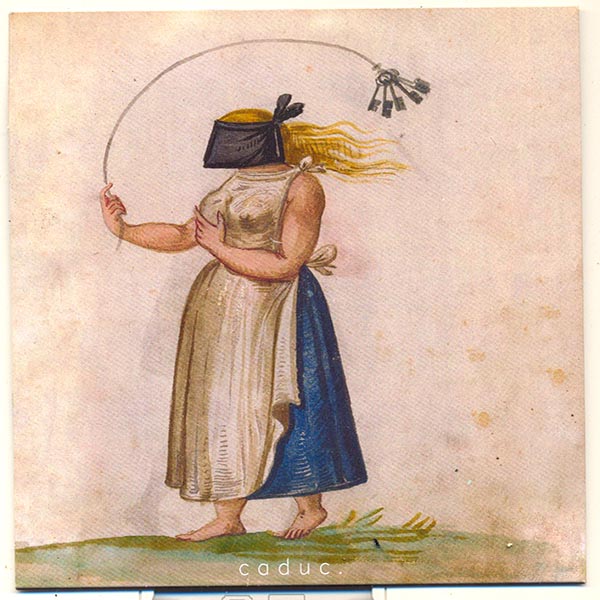 Chris Strickland
Animal Expert
Montréal, QC
From the listening salon of Alexander Moskos:
The Saint Henri crew used to have a record listening salon called Difficult Sundays and basically this new Chris Strickland CD made us cancel us the series. We held them at Dom's house and this CD made you realize how first-level boss some of these Ivy League Synth and Poetry records really are.
Strickland is a long time participant in Montreal's avant-garde music community. He famously ran cables out of the top floor of a downtown hippy burrito joint to mic Bishop Street during Garbage Night, a now-legendary gathering place for Montreal's weirdo music scene back in the mid-oughts. Half the country's out-music community came up through Garbage Night.
Animal Expert, which took ten years to make, is a catalog of difficult sounds beautifully organized by Strickland. It's the record the Canadian Electroacoustic Community wishes they'd used to promote their game. And hey, Strickland was a graduate of the Concordia Electroacoustic program so makes sense. There are tones that hang around just long enough, gunshots and laughing through shaky digital passages. The dynamics are absolutely crazy – you'll run over to your set-up to turn the volume down and then have to reconsider because the shit eases off and some light contact mic chewing and high tone suddenly appear, maybe too high though but reprieve comes in the form of analog wind and chimes. Martial sound effects are eerie premonitions of digital gore, faintly human sounds and horrible breathing like R Murray Schafer soundwalked your ass through the Battle Of Ypres.
Can't wait for the next Strickland drop. Hope it doesn't take the guy ten years to bust but hey can't rush this kind of compositional genius…unless your name is Rushie McGenes but nah mine's Moskos.
Du salon d'écoute d' Alexander Moskos:
(Traduit par Julie Mayer)
Les gens de Saint-Henri avaient l'habitude de tenir un salon d'écoute du nom de Difficult Sundays et, grosso modo, ce nouveau CD de Strickland a fait qu'on a annulé cet événement hebdomadaire. Ça se déroulait chez Dom et ce CD vous fait comprendre à quel point certains de ces disques issus des synthés et de la poésie de la Ivy League sont réellement des boss de premier niveau.
Ça fait un bail que Strickland fait partie de la communauté musicale avant-gardiste de Montréal. Il est connu pour avoir fait courir des câbles du haut d'une place à burritos hippie située dans le centre-ville afin d'enregistrer la rue Bishop lors de la Garbage Night, un événement désormais légendaire qui rassemblait la scène bizarro-musicale au milieu des années 2000. La moitié de la communauté hors-la-musique du pays vient de la Garbage Night.
Animal Expert, qui a pris dix ans à faire, est un catalogue de sons complexes magnifiquement arrangés par Strickland. C'est l'enregistrement que la Communauté électroacoustique canadienne aurait souhaité utiliser pour promouvoir son art. Et hé, Strickland est diplômé du programme électroacoustique de Concordia. Donc, ça a du sens. Il y a des sons qui persistent juste assez de temps, des coups de feu et des rires à travers les passages numériques tremblotants. La dynamique est absolument capotante, si bien que tu te ruerais sur ta chaîne stéréo pour baisser le volume… Puis, tu devrais changer d'avis, car la zik diminue d'un cran. Surgissent un chuintement de micro et un son aigu, peut-être trop aigu, mais le répit vient sous forme de carillons analogiques. D'étranges prémonitions de gore numérique, de sons à peine humains et de respiration horrible constituent les effets sonores martiaux. C'est comme si R. Murray Schafer passait ton cul à travers les bruits de la bataille d'Ypres.
J'ai trop hâte au prochain opus de Strickland. J'espère que le type ne prendra pas dix ans à le livrer, mais, hé, on ne peut pas bousculer cette sorte de génie de la composition… à moins que ton nom soit Rushie McGenes, mais nan, le mien c'est Moskos.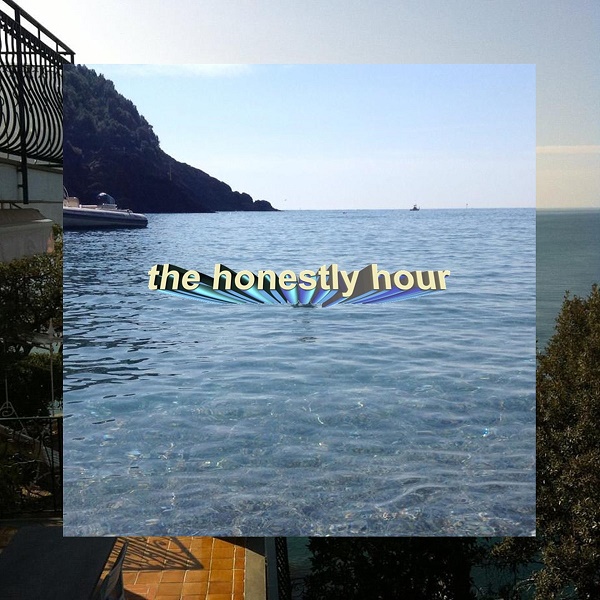 No Problem
The Honesty Hour
(Self-Released)
Halifax, NS
From the flu saturated state of Caleb John Schriver:
No Problem's college rock leanings and post-teenage yearnings equate to a back-to-school fever dream in the honestly hour. From purchasing shoes to inviting Kurt Inder to after parties, these young Truro boys conjure up a delirium where things like "cheapcruise.dad.com" can only make sense. No Problem couples songwriting prowess and their own "popsicle rock" to create a serenity, likened to waking up from a mid-day nap, dehydrated with one sock on and barely still on the bed. This nap is satisfying, like unrolling the cuffs of your pants and only finding a little bit of lint.
De l'état saturé de la grippe de Caleb John Schriver:
(Traduit par l'angoisse adolescente de Maya Keshav)
Les tendances de rock à l'université et les désirs postadolescence de No Problem équivalent à un rêve fiévreux de la rentrée scolaire dans the honestly hour. De l'achat de chaussures jusqu'à l'invitation de Kurt Inder aux afters, ces jeunes garçons de Truro font apparaître un délire où les choses comme "cheapcruise.dad.com" ont du sens. No Problem couple la prouesse parolière à son propre "popsickle rock" pour créer une sérénité, qui nous fait penser à quand on se réveille d'une sieste de iournéei, déshydraté avec seulement une chausette et tout juste sur le lit. Cette sieste est satisfaisante, comme quand on déroule ses revers de pantalons et on trouve juste un petit peu de peluche.
No Problem – She Can't Help Herself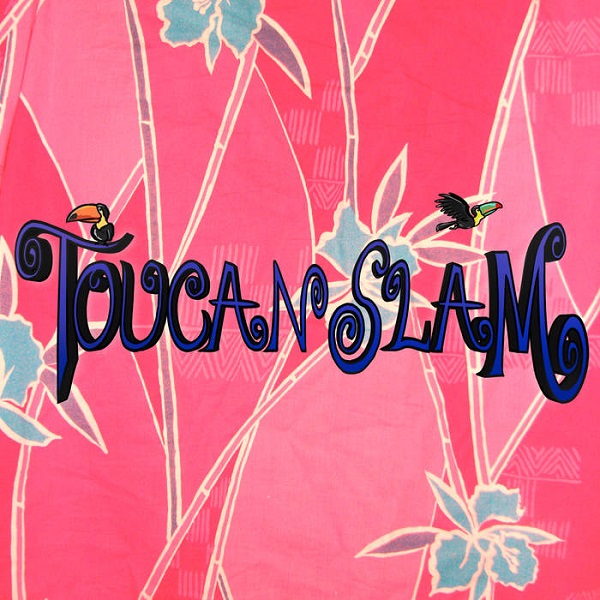 Toucan Slam
Toucan Slam
Toronto, ON
From the turbulent mind of Rachel Bellone:
If someone were to write an EP in a crashing airplane trying to capture the panic in their surroundings as a sort of homage to the turbulent moment before the grand slam the plane levels at the last minute, they might sound a bit like Toucan Slam. The vocals have the effect of a pilot speaking over an intercom, except instead of soothing pleasantries about landing safely, they're spouting experimental poetry . A joyful and punchy two piece,Toucan Slam fills your cereal bowl and then sloshes it around. This bassist and drummer dynamic duo are a sonic match made in heaven, or maybe just the sky they're plummeting from.
De l'esprit turbulent de Rachel Bellone:
(Traduit par l'accalmie mentale de Louis-Félix de Chevigny)
Toucan Slam sonne un peu comme si quelqu'un décidait d'écrire un 45 tours à bord d'un avion en plein écrasement pour sonoriser la panique autour de lui afin de faire hommage au moment de turbulence avant que l'avion ne s'écrase se stabilise à la dernière minute. Les paroles font penser à un pilote parlant à travers l'interphone, sauf qu'au lieu de faire des plaisanteries rassurantes sur la sécurité lors de l'atterrissage, il débite de la poésie expérimentale . Une paire enjouée et dynamique, Toucan Slam remplit votre bol de céréales avant d'en faire remuer le contenu. Ce duo de choc composé d'un bassiste et d'un batteur) sont issus de la même constellation, ou peut-être tombent-ils juste des mêmes cieux.
Moonwood
Hexplosion
Toronto, ON
From the impro-drone of Gabe Girard:
The world of improvised drone tends to employ the services of laptops, prerecorded samples and electronics in favour of live instrumentation. The world of impro-drone in the West is, for the most part, a digitized wonderland of electronics, synths and CPUS. Moonwood certainly use their share of binary vibrations, but to come across a live instrumental band that achieves that level of heart BPM reducing, out-of-body experience inducing, whimsically meandering drone that we all know and love is a rare thing indeed.
Par le drone-impro de Gabe Girard:
(Traduit par le méandrement fantasque d' Émily Traichel)
Le monde du drone improvisé a tendance à utiliser les services des ordinateurs portables, des échantillons pré-enregistrés et de l'électronique au profit de l'instrumentation en direct. Le monde du drone-impro dans l'ouest est, pour la plupart, un pays des merveilles de l'électronique, des synthés et des UCs. Moonwood se servent certainement de leur part de vibrations binaires, mais le fait de croiser un groupe live qui atteint un tel niveau de drone réducteur-de-BPM-du-coeur, inducteur-d'expérience-extra-corporelle et fantasquement méandre, que nous connaissons et aimons tous, est effectivement une chose rare.
Moonwood – Cosmic Ratio (2015.5.29)
Moonwood – Set the Overdrive For The Dark Side of the Nile (2015.01.09)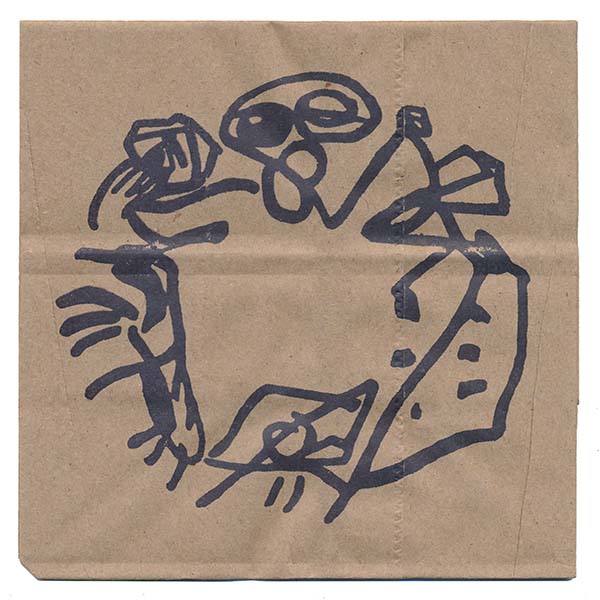 Catbag
Missing Holes
(Self-Released)
Halifax, NS
From the ancient fluids of Magnus Tiesenhausen:
In a dim sub-level zone, a new consciousness arises out of different micro bacteria and algae. It is you and I. Catbag, performing the role of the cauldron-stirrers, remove smoking items from the brine. Everything suddenly seems very immediate, very close. Magic order reveals itself in the discarded piles of relics. M. Wiebe's voice comes to us, a reassurance of human thought in the primordial sludge. We stumble on the path, but stay true to our course. We negotiate with the giant insects and leeches. It's not a safe record, but it's comforting. It's a place to rest in unease, it's a place of acceptance. Fear is familiar. The missing hole is filled by an absence.
Des fluides antiques de Magnus Tiesenhausen:
(Traduit par Julie Mayer)
Dans une zone souterraine dont l'éclairage est tamisé, une nouvelle conscience émerge de différentes micro bactéries et algues. C'est toi et moi. Les membres de Catbag, jouant le rôle de touilleurs de casseroles, enlèvent des choses fumantes de la saumure. Tout semble soudain très immédiat, très proche. Un ordre magique se révèle dans les piles de reliques abandonnées. La voix de Mitchell Wiebe nous parvient, une parole rassurante de pensée humaine dans la boue primordiale. Nous trébuchons sur le chemin, mais restons fidèles à notre trajectoire. Nous négocions avec les insectes géants et les sangsues. L'album n'est pas un disque sûr, mais il est réconfortant. C'est un endroit où l'on se repose dans le malaise, un lieu d'acceptation. La frousse est familière. Le trou manquant est empli d'absence.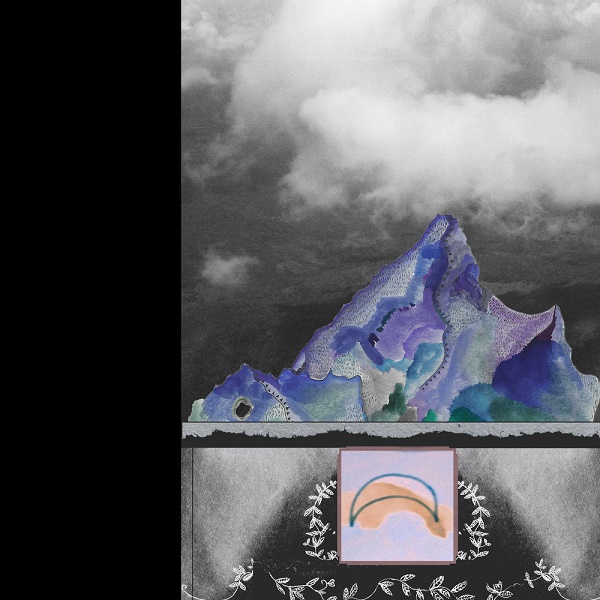 Kaine, Fili and the Believing Box
Free and Easy Wanderer
(Self-Released)
Montreal, QC
From the unwitnessed observations of Mark Anthony Brennan:
Kainé and Fili wander free and easy through a soundscape they seemingly create by magic. Unsullied by human discoloration, the experience is exquisitely primal, unblemished. The senses you've relied on become useless to you, so you allow your hand to be taken in the music's delicate grasp. It leads you, guides you. The secret of the cosmos is encapsulated in a single strident note. This mystery is further explored in a quiet conversation between violin and cello. Electronic murmurings remind you that you are indeed human, and that you are a sightless observer. Vocals echo your displacement.
Par les observations inaperçues de Mark Anthony Brennan:
(Traduit par les humeurs ensommeillées d' Émily Traichel)
Kainé et Fili vagabondent libre et aisé à travers un paysage sonore qu'ils semblent créer par magie. Non souillé par la décoloration humaine, l'expérience est exquisément primale, sans imperfections. Les sens sur lesquels vous aviez dépendu vous deviennent inutiles, alors vous vous permettez de vous faire prendre la main dans la prise délicate de la musique. Elle vous mène, vous guide. Le secret du cosmos est encapsulé dans une seule note stridente. Ce mystère est davantage exploré dans une conversation tranquille entre violon et violoncelle. Des murmures électroniques vous rappellent que vous êtes en effet humain, et que vous êtes un observateur aveugle. Les chants évoquent votre déplacement.
Kainé, Fili and the Believing Box – Crickets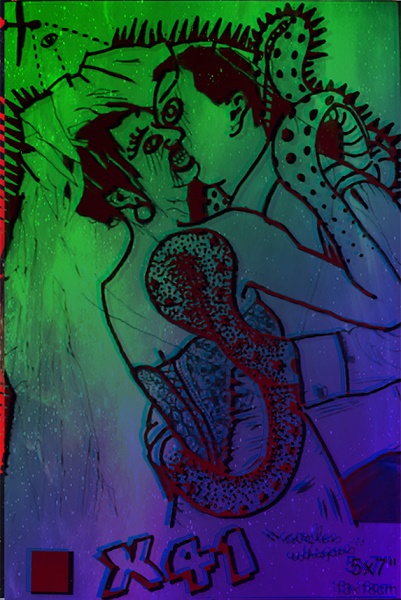 x41
S'up, Pluto?
Vancouver, BC
From the garbage dome of Katie Jensen:
The bedroom is a black hole. Dangling books with fluttering pages. Creased jeans crossing and uncrossing their worn out, indigo legs. A long-lost retainer, spackled with dried spittle and dust. Routine detritus shaken free by the swirling magnetism of a nameless void. Something stirring underneath the crumpled sheets and billowy comforter, pulsing with electromagnetic puffs. It struggles, whispering word-salad. Like an over-stuffed envelope, the bedroom collapses around itself. Contained, but bulging at the seams. Mail it away. Make it someone else's problem.
Venu du dôme d'ordures de Katie Jensen:
(Traduit par les facultés sacadées d' Émily Traichel)
La chambre à coucher est un trou noir. Des livres ballants avec des pages voltigeantes. Des jeans plissés se croisent et se décroisent les jambes indigo usées. Un appareil dentaire, perdu de vue depuis longtemps, enduit de crachat et de poussière. Détritus routiniers libérés par le magnétisme tourbillonnant d'un vide intersidéral sans nom. Quelque chose qui s'agite sous les draps froissés et la literie houleuse pulse avec des bouffées électromagnétiques. Elle a de la misère, murmurant une salade de mots. Comme une enveloppe surchargée, la chambre à coucher s'effondre sur elle-même. Close, mais pleine à bomber. Postez-la ailleurs. Rendez-la le problème d'un autre.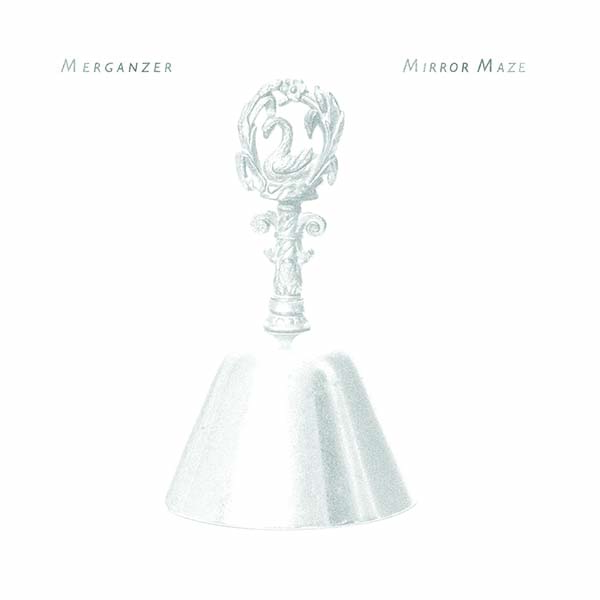 Merganzer
Mirror Maze
(Self Released)
Ottawa, ON
From the refracted vision of Brian Cleveland:
Explosions in a snowy forest never felt so calm. From Sarah Neufeld to Owen Pallett, Canadian violinists are breaking out on their own for dangerous, relaxing records. Their instruments are used for far more than back-up and traditional folk songs. Previously refracting throughout the sounds of Timber Timbre, Feist, and Basia Bulat, it's Mika Posen's time to shine back. Enter into her Berlin labyrinth laid in effigy to Dvorak and Mendelssohn for a pleasant entanglement.
De la vision réfractée de Brian Cleveland:
(Traduit par Mackenzie Smedmor)
Des explosions dans une forêt neigeuse n'ont jamais été aussi calmes. De Sarah Neufeld à Owen Pallett, les violonistes Canadiens se libèrent pour la création solitaire de dangereux disques relaxants. Leurs instruments sont utilisés pour bien plus que le soutien ambiant et les chansons traditionnelles folk. Précédemment réfracter à travers les sons de Timber Timbre, Feist et Basia Bulat, c'est le moment pour Mika Posen de rayonner. Entrez dans son labyrinthe Berlinois étalé en effigie à Dvorak et Mendelssohn pour un imbroglio plaisant.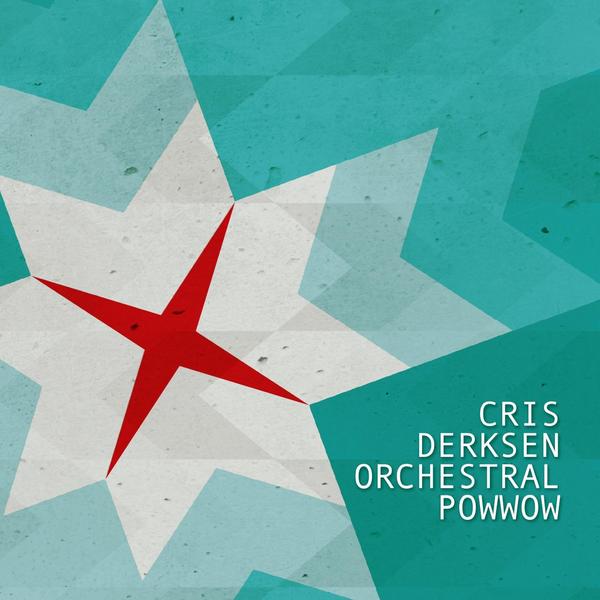 Cris Derksen
Orchestral Powwow
Northern AB
From the wandering spirit of Charlotte White:
Enter through the East facing door. You are immediately drenched in the tears of spirits desperate to be heard over the deafening chatter of demons. You feel the vibrations of howling ghosts as they weave through intricate threads of conflicting comforts: loud and soft, weak and strong, destroyed and rebuilt, mourning and hopeful. In a daze, white light crashes into your body, rejuvenating lost hope and fusing the spirit world with your own. Electrified and covered in flecks of gold, you exit through the West door gasping for air.
De l'esprit en errance de Charlotte White:
(Traduit par Aliké Harel)
Entrez par la porte qui fait face à l'Est. Vous êtes instantanément noyé dans les larmes des esprits désespérés de se faire entendre dans le brouhaha assourdissant des démons. On sent les vibrations des fantômes hurlant pendant qu'ils s'immiscent dans la trame d'un canevas complexe de conforts contradictoires : strident et apaisant, faible et puissant, démoli et rebâti, endeuillé et nourri d'espoir. En un éclair, une lumière blanche s'abat sur votre corps, ravive l'espoir éteint et fusionne le monde des esprits au vôtre. Électrifié et émaillé d'or, vous sortez par la porte de l'Ouest en cherchant à reprendre votre souffle.
Cris Derksen – Round Dance ft. Northern Voice
---