Category: book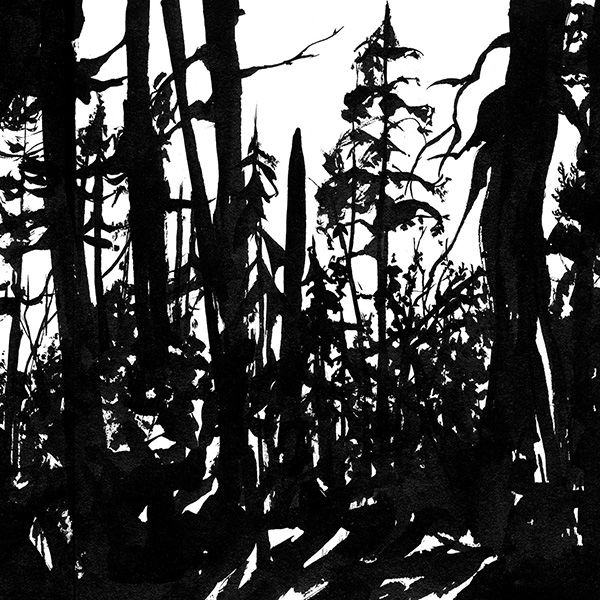 Totenbaum Träger
Ouverture du cadavre de Sade
Montréal, QC
De la kabbale morbide de Mathieu Bédard:
Replaçant Sade dans le contexte néolibéral, Ouverture du cadavre de Sade est un livre-disque qui se soustrait au ton gourmand des chercheurs de scandale et souligne plutôt le caractère sinistre du banquet. Dans son requiem pour trompette au « souffle malade » et pulsations de guitare lancinantes, Totenbaum Träger nous offre la trame sonore d'un saccage planétaire du point de vue de ses échos. Les collages des éditrices juxtaposant bribes d'actualités économiques et images dérangeantes forment quant à eux une kabbale morbide qui révèle, entre des pages que le lecteur doit déchirer, la réalité abjecte de nos pulsions collectives : des coulées d'or se substituent au sang, au sperme et aux larmes des illustrations de tortures. Le tout nous propose une alchimie renversée qui nous pousse jusque dans les derniers retranchements de la chair, là où de toute part ça crie « non ».
From the morbid Kabbalah of Mathieu Bédard:
(Translated by L. Langille)
Replacing Sade in a neoliberal context, Ouverture du cadavre de Sade is a book-album which focuses less on the gourmet elements of those looking for scandal and underlines instead the sinister character of the banquet. With its requiem for sick trumpet and darting guitar pulsations, Totenbaum Träger signs this sonic fabric with a planetary plunder from the point of view of its echos. The collages of the books juxtapose snippets of business news and deranged images to form a morbid Kabbalah which has, within the pages that the reader must tear apart, the abject reality of what we collectively draw on; streams of gold replace streams of blood, sperm and tears in these illustrations of torture. It is a reversed alchemy which pushes us until the edge of flesh, where we scream no from all sides.
Totenbaum Träger – Offertorium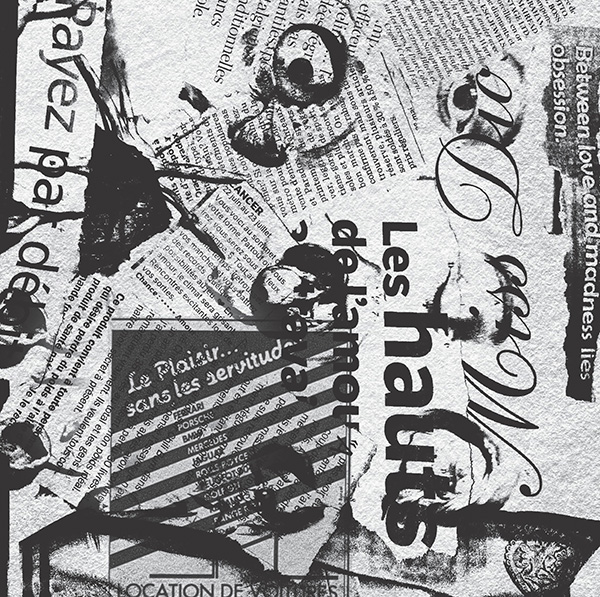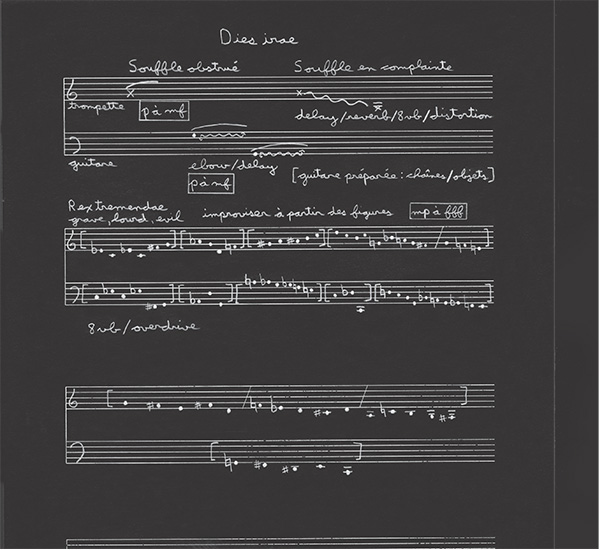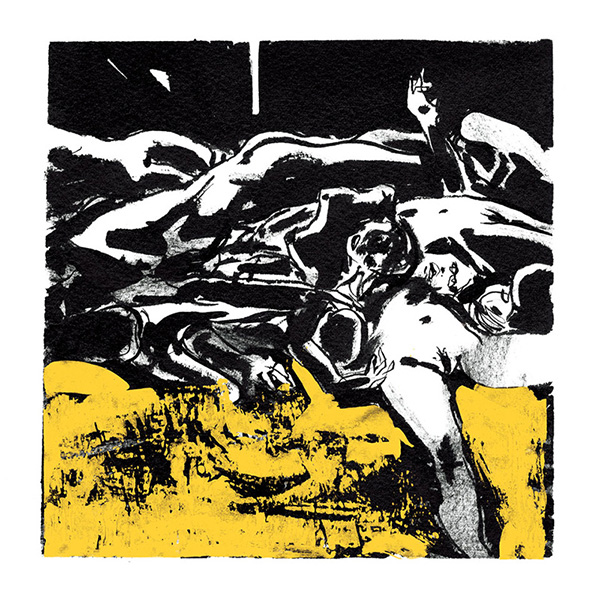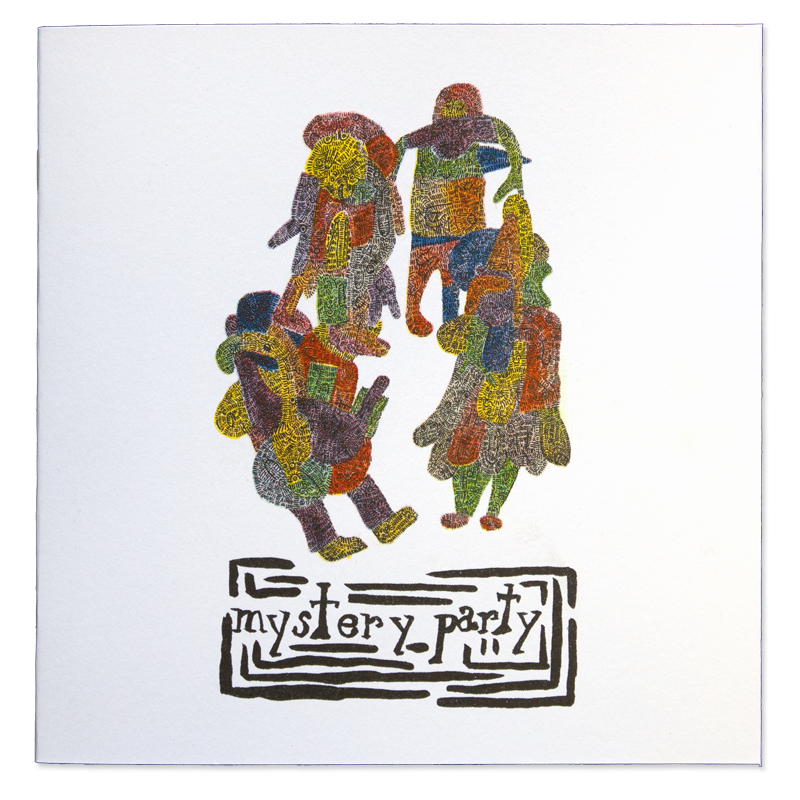 Jonathan Peterson
Mystery Party
Vancouver, BC
~

32 pages, saddle stitched
From the twitching nebula of Nick Smith:
Take a stroll down the lush pages of Mystery Party and you'll quickly encounter things at-once familiar and strange. Piecing together the elements floating before our eyes, we recognize the earmarks of known life forms and also their skewed surroundings. We're asked to rework what we previously understood, to stretch the elasticity of our definitions to the point of abstraction. Macroscopically, microscopically and all points in between become rich in fruitful matter which feeds the parts of us, osmotically refreshing our thought and feeling centers. This is the big here, it's the long now, and it's one party you definitely don't want to miss.
De la nébuleuse tremblante de Nick Smith:
(Traduit par Kevin Godbout)
Promène-toi dans les pages luxuriantes de Mystery Party et tu tomberas rapidement sur des choses immédiatement familières mais toutefois singulières. En rassemblant les éléments qui flottent devant nos yeux, on reconnaît l'essence de formes vivantes ainsi que leur environnement étranger. On nous demande de (re)travailler ce qui était autrefois compris, d'étirer l'élasticité de nos définitions jusqu'au point d'abstraction. Macroscopiquement, microscopiquement et tous les points entre les deux deviennent riches en matière nourrissante qui nous soutient, et par osmose rafraîchit nos centres de réflexion et d'émotion. C'est le grand ici, le long maintenant, et c'est une célébration que tu ne veux certainement pas manquer.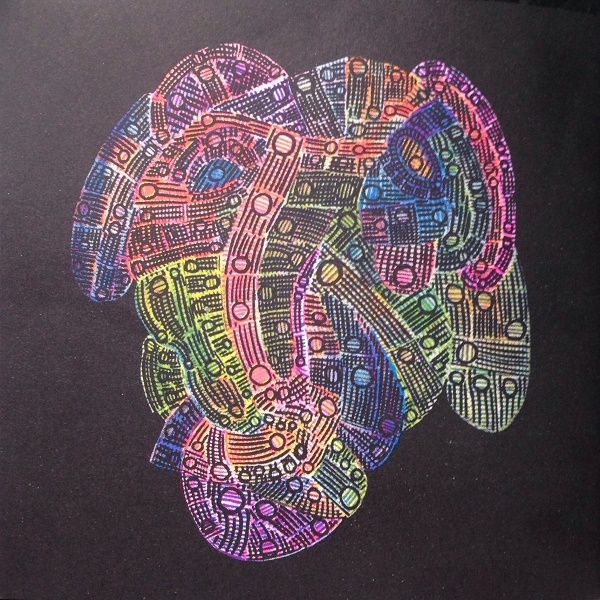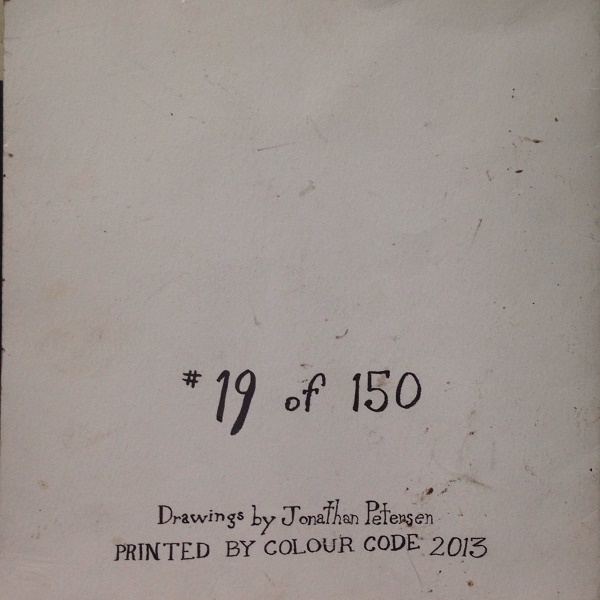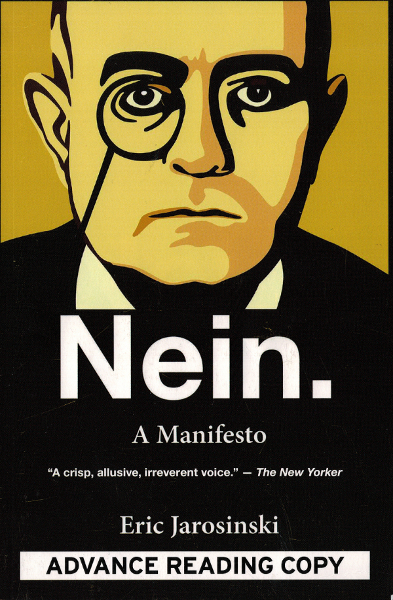 Eric Jarozinski
Nein. A Manifesto
New York, NY
~122, paperback, perfect binding
From the Nein. of Kevin Godbout:
Lives drown in an ocean of meaningless words. In a culture where every word is kept and broadcasted, aesthetic deletion, suppression, erasure are the radical acts of the artist. Maybe it's time to not only admire the silence of nature, but to follow in those footsteps. Twitter may be the platform for the revolutionary revival of the popular aphorist.
Eric Jarosinski suffered from the pressures of a tenure track Ivey league University job and found his academic freedom (or rather his freedom from academia) on social media. Some heavyweights have noticed: see the image of Žižek in bed …that Žižek favorited. While Jarosinski may have fewer followers than student debt dollars, at least there's a mug for that —"Bottomless Despair Not Included" with your meaningless commodity.
Dream of the bald, yellow facsimile of Adorno staring through the screen disapprovingly—Jarosinski actually has a great head of hair—the monocle haunts the subject, and its tautologies. Like a father judging a child, like Sauron gazing upon Middle-Earth, like the banker watching the security camera footage.
When Nein writes: "#DefiningTerms / Yes, there's a distinction. / Between negation and nihilism. / But 1. It's false. / And 2. It doesn't matter." this represents a direct assault on those identity politics that are backbone of culture, and of Twitter in the first case. "Nein is not no. Nein is not yes. Nein is Nein." This is Nein. A Manifesto. This is also @NeinQuarterly on Twitter. The Twitter version is free. But the book survives the great post-Internet crash.
Du Nein. de Kevin Godbout:
(Traduit par Kevin Godbout)
Les vies se noient dans un océan de paroles sans signification. Au sein d'une culture où chaque mot est conservé et diffusé, l'effacement, la suppression et l'annulation esthétique deviennent des actes radicaux pour l'artiste. Peut-être faut-il non seulement admirer le silence de la nature, mais aussi en suivre la piste. Twitter sera vraisemblablement le tertre de la réanimation révolutionnaire de l'aphorisme populaire. Eric Jarosinski croulait sous la pression d'un poste professoral dans une université de l'Ivey League quand il a trouvé la liberté universitaire ou plutôt sa liberté de l'université sur les médias sociaux. Certains grands l'on remarqué : il faut voir la photo de Žižek dans son lit… que Žižek a lui-même aimé. Le poids des admirateurs de Jarosinski est moins lourd que celui de sa dette étudiante, mais au moins… il y a une tasse les premiers — « Désespoir infini non inclus » à l'achat de cet article insignifiant.
Cet Adorno jaune et chauve au regard désapprobateur n'est qu'un fac-similé — Jarosinski a une véritable crinière —, son monocle hantant le sujet et ses tautologies comme un père jugeant son enfant, comme Sauron observant la Terre du Milieu, comme le banquier fixant l'enregistrement de la caméra de surveillance.
Quand Nein écrit : « #DéfinirLesTermes / Oui, il y a une distinction. / Entre la négation et le nihilisme. / Mais 1. Elle est fausse. / Et 2. Elle ne change rien. », cela constitue une attaque directe envers l'identité politique; la base de la culture et de Twitter, dans le premier cas. « Nein ne veut pas dire non. Il ne veut pas dire oui. Nein, c'est Nein. » Voici Nein. A Manifesto. Et @NeinQuarterly, sur Twitter. La version Twitter est gratuite, mais le livre survivra au grand effondrement suivant la chute de l'Internet.
Jay Winston Ritchie
Something You Were, Might Have Been, Or Have Come to Represent
Montreal, QC
From the caricature of Dianne Lalonde:
"The idea of encountering another human being seemed paradoxical to being human." A person-shaped hole is formed for each individual by others – expectations coalescing to fit perfectly the physical body. Jay Winston Ritchie details how the productions of Something You Were, Might Have Been, Or Have Come to Represent pummel the body like hundreds of fish rocketing out of a tube to reinforce their stock. Blows mold you in accordance to what the other's desire projects onto you. You're nothing but signifiers: your neighborhood, the music you play, the hummus you brought to the party Immersion into your hole lessens the brain noise, but not the frustration when confronted with something that cannot be rehearsed or pre-empted. By those words that cannot be easily translated into the symbolic order—stuck in your throat—I meant to say…
De la caricature de Dianne Lalonde: (De la fren-caricature de Kevin Godbout) « The idea of encountering another human being seemed paradoxical to being human. » Chaque individu crée un trou de la taille d'une personne pour y enfouir les autres – les attentes s'unissant jusqu'à former parfaitement l'enveloppe physique. Jay Winston Richie détaille comment les productions de Something You Were, Might Have Been, Or Have Come to Represent labourent le corps comme des centaines de poissons projetés dans un lac pour le réensemencer; les coups te modelant en fonction des désirs que l'autre projette sur toi. Tout ton être n'est que signifiants : ton quartier, la musique écoutée, l'hummus apporté à la soirée. L'immersion dans ton trou réduit les bruits dans ta tête, mais pas la frustration éprouvée quand tu fais face à une chose ne pouvant être répétée ou anticipée. Par ces mots pris dans ta gorge que l'ordre symbolique n'arrive pas à traduire facilement… Ce que je voulais dire c'est…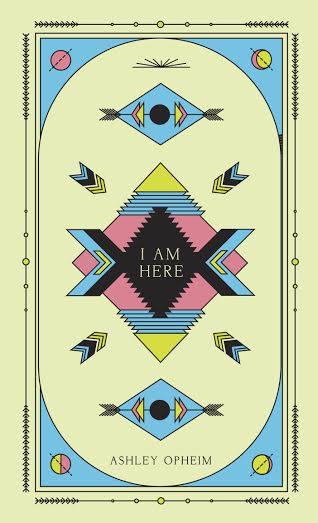 Ashley Opheim
I Am Here
(Metatron)
Montréal, QC
From the programmed dignity of Cassilou Landra:
Ashley's I Am Here
Like a Macbook battery
Charge desktop and chest
Searching for a face
In the avatars floating
Twinkling banner ads
f.lux the screen and swell
Maybe find yourself inside
Your heart in The Cloud
But don't bleach your eyes
Keep faith and fleshy fingers
Programmed dignity
A bible for domestic bliss; this saddle-stitch.
De la rapide machine-de-traduction qu'on nomme Cassilou Landra:
(Traduit par Kevin Godbout)
Le I am here – je suis ici d'Ashley
Une batterie Macbook qu'on
Recharge: ordi et poitrine
Cherche un visage
Parmis les avatars qui flottent
Des annonces en-têtes brillantes
f.lux l'écran et l'enflure
Tu es à l'intérieur, peut-être
Ton coeur dans Le Nuage
Ne verse pas de javel dans tes yeux
Garde espoir et doigts charnus
Dignité programmée
Une bible de la joie domestique; cette reliure d'agraffes.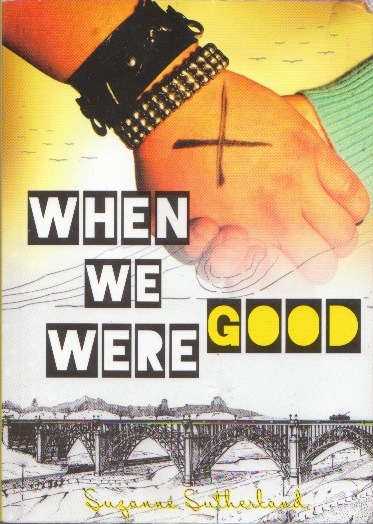 When We Were Good
Suzanne Sutherland
Toronto, ON
227 pp., perfect bound
From the out of step heart and head of Annelise Dowd:
Stand in any busy hallway, whether it's comprised of doctors or students or the recently bereaved, and you're guaranteed to hear a word so many times its one syllable no longer makes sense. A word so overused and meaningless that it feels gaseous and light between your teeth because it constantly occupies space there. This word is "good." But what truly entails being "good"? The clean and hollow euphoria of puritanical ethics? Or simply, to feel "good" within oneself? During teenage-hood, as the main character of Suzanne Sutherland's excellent When We Were Good attests, it's difficult to feel anything but "lying-in-my-room-alone-with-a-CD-on-good."
Sutherland's decidedly queer/feminist YA novel follows Katherine Boatman, a sixteen-year-old Torontonian grappling with depression in the wake of familial loss. A disillusioned Katherine parts through grief's thick fog to find a mysterious straight edge punk named Marie and a place where lyrics are poetry, X's on hands are religious iconography, and punk shows can shake one's innermost being with spiritual fervor. The strictly punk soundtrack (think Jawbreaker, Sonic Youth, and Minor Threat references) Marie introduces is raw and visceral, mirroring the electricity of teenagehood's first touches, heartbreaks, and unbridled rage.
When We Were Good doesn't eschew teenage romance and bildungsroman narratives, but instead employs them through the lens of queerness and mental health, transforming them into something new and gleaming and important. With every mixtape exchanged Katherine's relationship with Marie moves through mild fascination, to steadfast friendship, to love. Katherine finds that if to be "good" is to be at home, then home is not found between the words of any straight edge rulebook, but instead lies within the recesses of the identity she accepts herself. And it is here where Sutherland transfigures the classic Salinger "Who am I?" for a more timely and significant sentiment: "How can I figure out who I am and be okay if everyone is calling me a slut and a dyke?"
Du coeur et de la tête déconnectés de Annelise Dowd:
(Des pensées quasi-francophones de Kevin Godbout)
Tenez-vous au milieu d'un couloir occupé, que vous y voyiez des docteurs ou des étudiants ou des récemment endeuillés, vous êtes garanti d'entendre un mot tellement souvent que sa seule syllabe perd tout son sens. Un mot tellement surutilisé et dépourvu de sens qu'il ressemble à une forme gazeuse et légère entre vos dents, car il occupe toujours un espace dans votre bouche. Ce mot est ­«bon» (good). Mais qu'entend-on par être «bon»? L'euphorie nette et vide d'une éthique puritaine? Ou tout simplement, de se sentir «bon» soi-même? Durant les tristes moments de l'adolescence, comme le dit le personnage principal de l'excellent roman When We Were Good de Suzanne Sutherland, il est difficile de se sentir autre que «à-terre-dans-ma-chambre-seul-avec-un-CD-bon» (lying-in-my-room-alone-with-a-CD-on-good).
Ce roman pour jeunes adultes, aux tons décidément féministes/queer de Sutherland, suit Katherine Boatman, une adolescente de seize ans de Toronto aux prises avec une dépression à la suite d'un deuil familial. Désillusionée, elle diffuse l'épais brouillard de sa tristesse pour trouver une punk mystérieuse nommée Marie, et un endroit où les paroles de chansons sont des poèmes, des ­«X» sur les mains sont des icônes religieux, et des concerts punk peuvent secouer l'être intérieur de tous avec une ferveur spirituelle. La bande sonore strictement punk (il faut penser aux groupes Jawbreaker, Sonic Youth, and Minor Threat) introduite par Marie est brute et viscérale, en plus de refléter les premiers contacts électriques de l'adolescence, les coeurs brisés et la rage pure.
When We Were Good ne rejète pas l'amour entre des ados, ni la narrative d'un bildungsroman, mais utilise ces éléments perçus à travers la lentille d'une réalité queer et de problèmes de santé mentale. Cet état les transforme en quelque chose de nouveau, étincelant et important. Avec chaque mixtape qu'ils s'échangent, la relation de Katherine envers Marie évolue de la fascination, vers une grande amitié, et même jusqu'à l'amour. Katherine réalise que si pour être ­«bon» il faut être chez soi, alors ce chez-soi ne se trouve pas dans un livre de règles, mais existe plutôt à l'intérieur des cavités de l'identité qu'elle accepte elle-même. Et c'est ici que Sutherland transfigure le ­«qui suis-je» (Who am I) de Salinger pour un sentiment plus contemporain et significatif: «Comment vais-je découvrir qui je suis et l'accepter si tout le monde m'appelle une pute et une gouine?»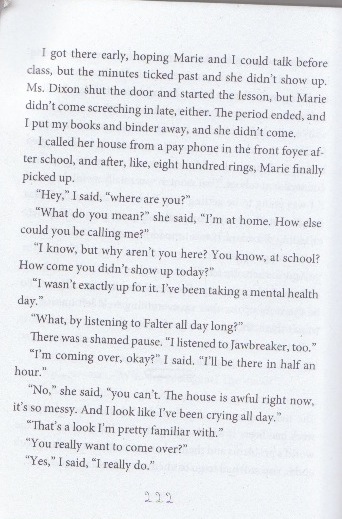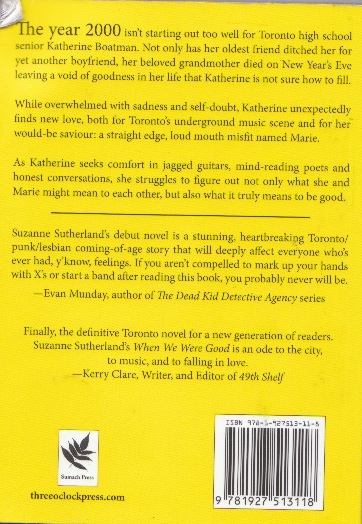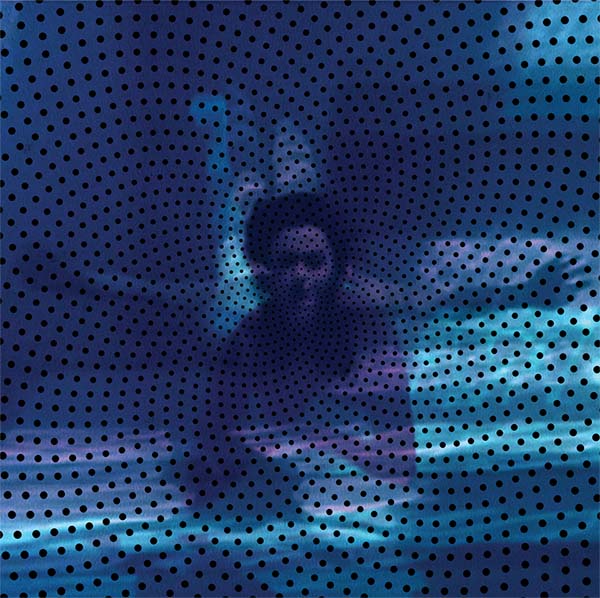 Treephones
Mute Swan // Trumpeter Swan
(Self Released)
Kitchener, ON
From the suburban desk of Lauren Rabindranath:
Who needs a music video when you can read a graphic novel? Treephones' Mute Swan/ Trumpeter Swan album takes digital narratives to new heights – a beautiful journey to take by ear, but one that is enhanced by reading the graphic novel accompaniment. Atmospheric sound creates a dreamy haze with overlapping, at times muted, at times trumpeting elements that combine for a sound that is unique yet familiar. Raw elements create a feeling of live urgency and a surreal sense that it could be different the next time you listen to it. Fly away with it.
En direct du bureau de banlieue de Lauren Rabindranath:
(En direct de l'hémisphère gauche de Diane Beaupré)
Qui a besoin d'un vidéoclip quand on peut lire une BD roman? L'album Mute Swan/Trumpeter Swan de Treephones amène la narration numérique vers de nouveaux sommets: un magnifique voyage pour l'oreille, bonifié par la lecture de la BD roman qui l'accompagne. L'atmosphère sonore nous enveloppe dans un rêve rempli d'éléments qui parfois s'entrecroisent, se taisent ou explosent, mais toujours se mélangent pour créer un son unique, bien que familier. Les éléments bruts créent un sentiment d'urgence et une sensation surréelle que la prochaine écoute pourrait être différente. Laissez-vous porter.
Treephones – Enclyclopedia of Birds/ Physical Archives Sector
Treephones – Static/ Cellular Automata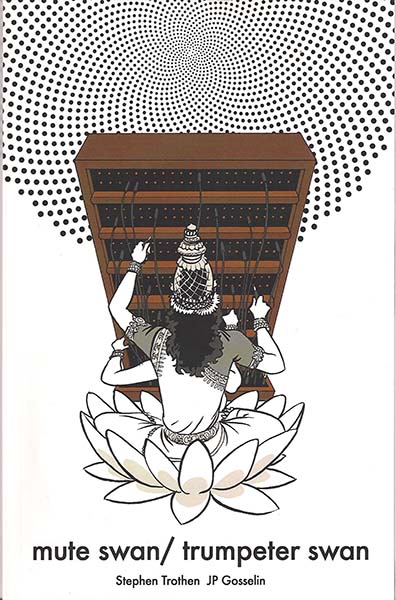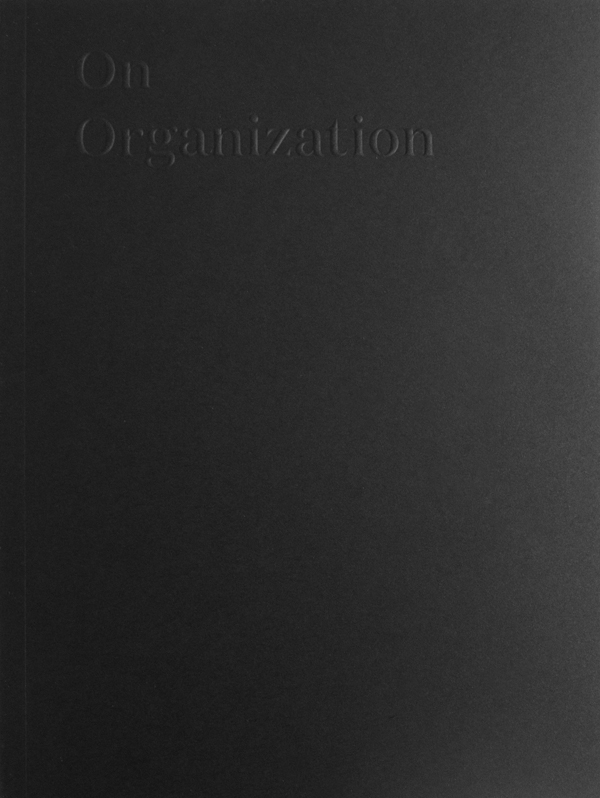 The H and Madison Dinelle
On Organization
Montréal, QC
De la P.L.U.R.alité de Jesse Locke:
(Traduit par Jessica Grenier)
Ces bips des profondeurs marquent une transition pour Francesco De Gallo et Jesse Osborne Lanthier, qui passent du criard au kosmische, de l'électroacoustique au techno étranger. On Organization, qui est une collaboration audio-vidéo avec la photographe Madison Dinelle, dissèque leur processus créatif/déconstructif en monochrome épuré. Depuis, le duo a bien évidemment poursuivi sa route vers de nouveaux sons et de nouveaux noms, grattant inlassablement devant l'immensité de l'inconnu.

The H and Madison Dinelle – Chaos

The H and Madison Dinelle – Balance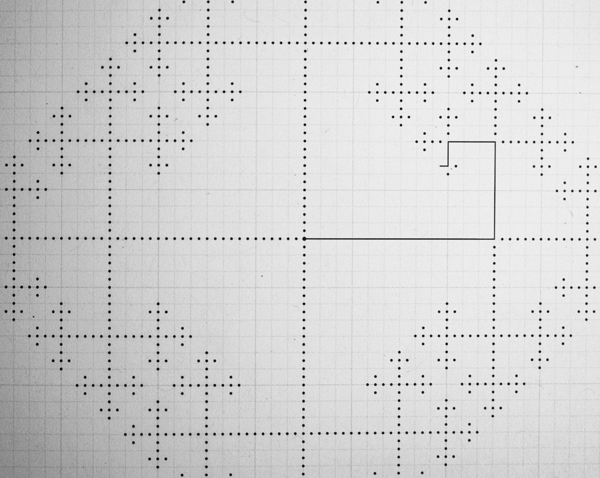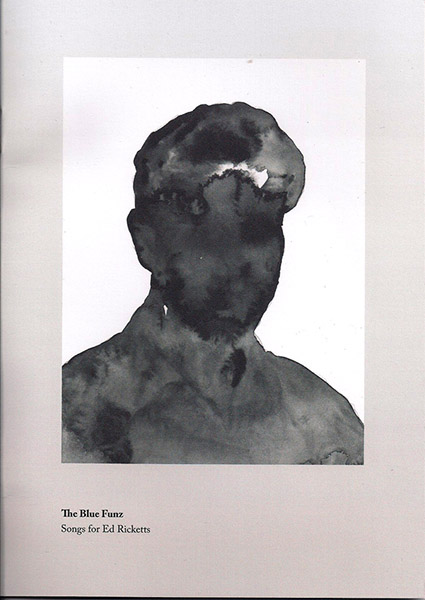 The Blue Funz
Songs for Ed Ricketts
Kitchener, ON
From the spore trails of Jesse Locke:
The Funz' sea-blue period finds them ambling through shivering, shimmering shanties. These rimes of the ancient marine biologist bob in and out of whisper-soft washes like the earliest offerings of Akron/Family. Irish-Canadian arthouse imprint Wist Rec. sticks to its vision of bookshelf curios with the songs tucked inside a typically winsome watercolour zine.
Des sentiers de spores de Jesse Locke:
(Traduit par les jours en berne de Marie-Pier Chevrier)
La période bleue-mer de The Funz' les voit déambuler dans des chantiers chatoyants, frissonnants. Les reflets givrés d'une ancienne biologie marine vont et viennent à chaque ressac chuchotant, tels les toutes premières offrandes d'Akron/Family. Les parutions canado-irlandaises Wist Rec. continuent d'exciter le regard en habillant ces chansons d'un zine caractéristique à l'aquarelle vaporeuse.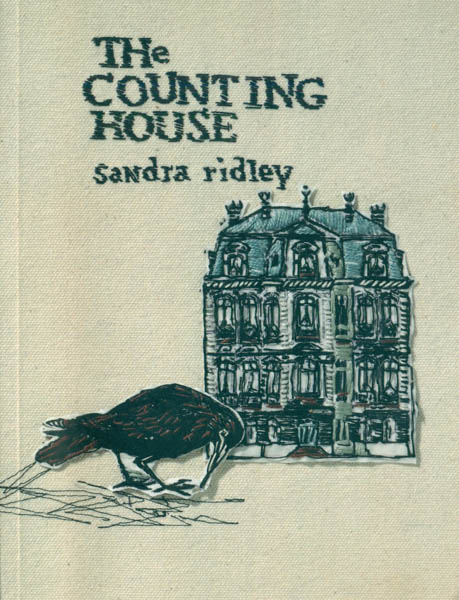 Sandra Riley
The Counting House
(BookThug)
Toronto, ON
96 pages, perfect bound
From … Dianne Lalonde:
Room to breathe in Sandra Riley's writing – slack action – a courtesy not often afforded. Not being one of two witnesses in love and domination, we are offered glimpses into elements of the unconscious all too familiar. Projection, rejection.
Questions regarding the productive nature of violence/docility. Who I am after you? Eventually only ghosted – thoughts, a voice, a presence long after.
"I deny I fell – I curtsied."
De … Dianne Lalonde:
(Traduit par Jessica Grenier)
Les écrits de Sandra Riley laissent un peu de place pour respirer, un luxe que l'on se permet rarement – de l'action épisodique. N'étant pas l'un des deux témoins de l'amour ou de la domination, on peut apercevoir des éléments d'un inconscient déjà trop familier. Projets, rejets…
Un questionnement sur la nature productive de la docilité/violence. Qui suis-je après toi? Et puis, un jour, seulement le fantôme d'une idée, d'une voix, d'une présence qui nous manque.
« Je n'ai pas chuté – j'ai tiré ma révérence. »
---