Category: 7″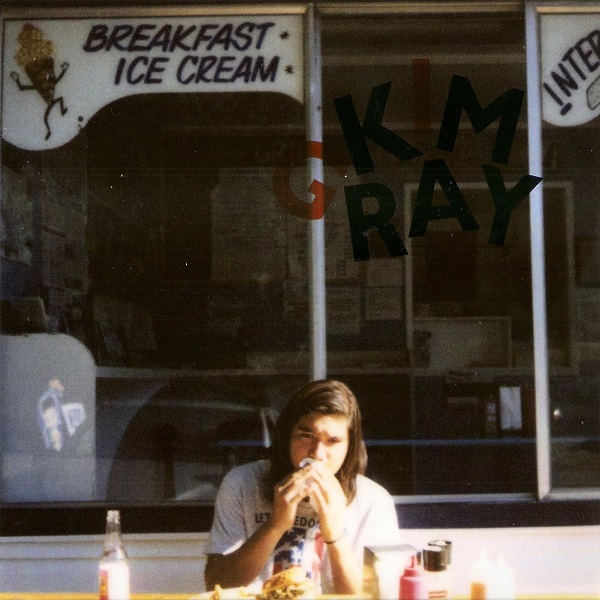 Kim Gray
Backseat Bingo
Vancouver, BC
From the summerly Mailis Rodrigues:
Sometimes you just crave a summer feeling when everything looks perfect. Yes, here it comes the BBQs, the picnics, the "I can't breathe without you." Love is in the air and Backseat Bingo is probably the best soundtrack for summer nights with your beloved right next to you. Let the countdown begin!
De l'estivale Mailis Rodrigues:
(En direct de l'hémispère gauche de Diane Beaupré)
Il y a des moments où l'on rêve à une journée d'été parfaite. Le temps des barbecues, des pique-niques, des déclarations enflammées Love is in the air arrive et Backseat Bingo est probablement la meilleure trame sonore pour les soirées d'été en compagnie de votre douce moitié. Que le décompte commence!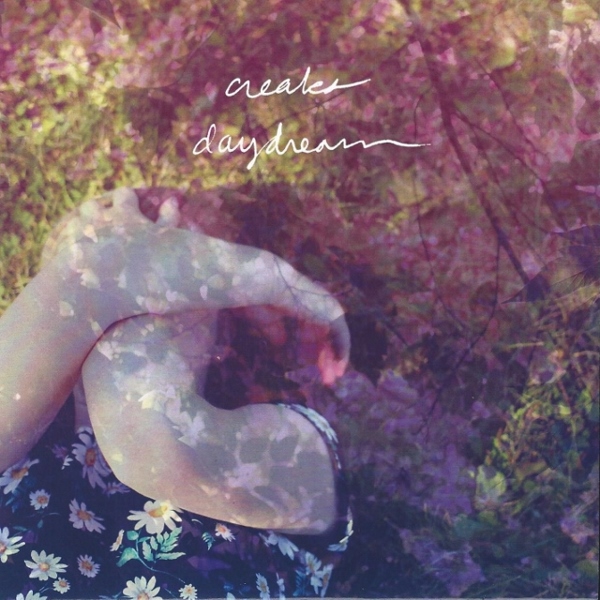 Creaks
Daydream
(Value Records)
Edmonton, AB
From the cold backyard of Shawna Naklicki:
The name Creaks might bring up imagery that gives you the chills, but in the cold of a Canadian winter Creaks is a warmth-inducing oasis of sun-drenched garage-pop melodies. Shield your eyes from the UV rays that percolate through the clouds. The day is hot. The time is mid-afternoon. Lay back on the grass. Drink some cheap beer. Or don't. Whatever. Have a daydream on us.
De la cours froide de Shawna Naklicki:
(Traduit par la canette tiède de Jessica Grenier)
Creaks. Le nom peut évoquer des images qui donnent la chair de poule, mais dans le froid de l'hiver canadien, c'est plutôt une oasis réconfortante de mélodies garage-pop baignées de soleil. La journée est chaude. On est en plein après-midi. Protège tes yeux des rayons UV qui passent à travers les nuages. Étends-toi sur l'herbe pour boire une bière de soif. Ou pas. Fais ce que tu veux : on t'offre la rêverie.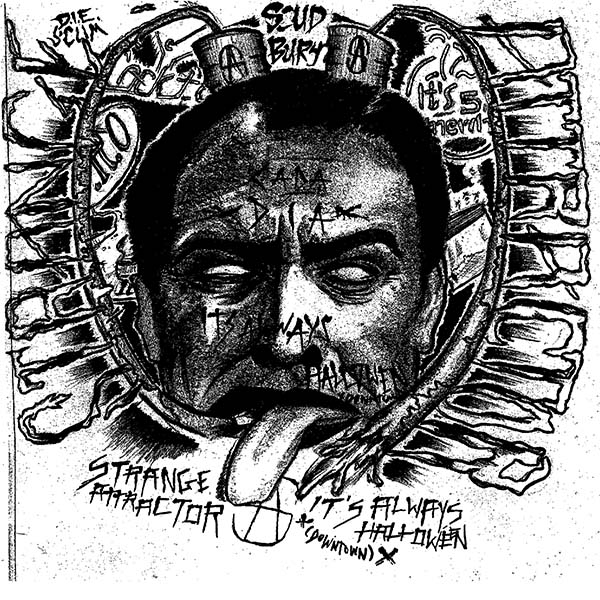 Strange Attractor
It's Always Halloween (Downtown)
Sudbury, ON
From the February costume of Brendan Lehman:
Real life and the night life – two versions of the same city. As the debate rages as to which is the new normal, each is populated with their own share of freaks and punks. Everyone in their work uniform, from denim suits to long johns to a button-covered leather jacket. Who is the real freak? Probably you and probably me. All in a swirl of Strange Attractor's distorted haze with the rest of the people hanging out downtown.
Du costume de février de Brendan Lehman:
(Traduit par la garde-robe trouée de Jessica Grenier)
La vie quotidienne et la vie nocturne – deux versions d'une même ville. Alors que le débat fait rage à savoir laquelle est la nouvelle normalité, chacune a sa dose de bizarroïdes et de punks : tous ont leur uniforme, du costume en jean aux caleçons longs en passant par le blouson en cuir couvert de boutons. Qui est le plus bizarre? Probablement toi et moi… et tous les autres qui se tiennent au centre-ville dans un des tourbillons de brume distordue de Strange Attractor.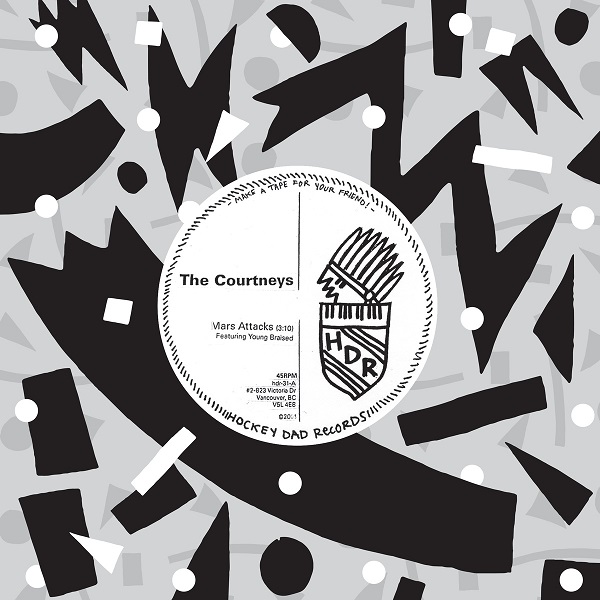 The Courtneys
Mars Attacks 7″
Vancouver, BC
From the dreaded mini tart of Jibril Yassin:
Dragging feel good down into the suburban darkness from whence it came, The Courtneys have shown restraint for not following up a lauded collection of summer goodness with something similar. The summer vacation is winding down and as one can expect, it's starting to get dark – dreams of aliens, under-lit streetlights and Mel Gibson trying to light a joint are what's keeping you awake. But the magic of The Courtneys is you'll likely forget most of this by the time that final chorus comes in. The literature has changed and the cold beer is gone, let's keep up with the times.
Des mini-tartelettes craintives de Jibril Yassin:
(Traduit par Marie-Pier Chevrier)
Traînant les beaux jours jusqu'au fond des ténèbres banlieusardes d'où ils sont venus, The Courtneys se garde bien de donner suite à leur recueil adulé de joies estivales avec quelque chose dans le même ton. Les vacances d'été s'achèvent inévitablement, il se fait tard et des rêves d'étrangers, de lampadaires vacillants et de Mel Gibson tentant d'allumer un joint sont là pour vous garder éveillés. Mais la magie de The Courtneys est telle que vous aurez tout oublié d'ici l'arrivée du dernier refrain. La littérature a changé et la bière froide n'est plus, essayons de garder la cadence.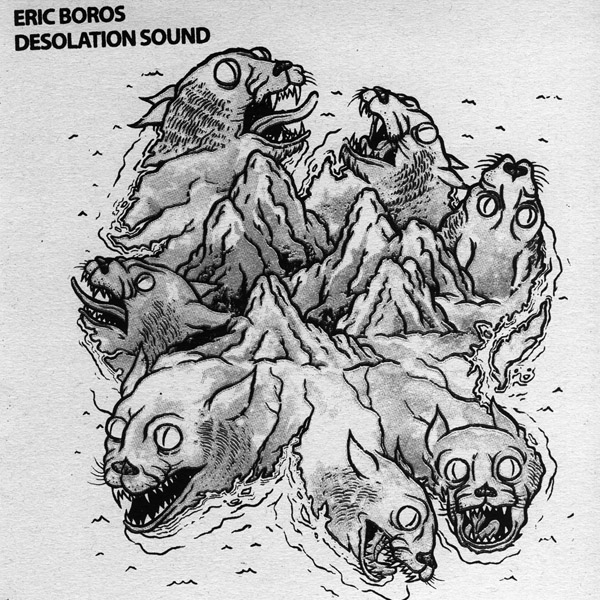 Eric Boros
Desolation Sound
Nanaimo, BC
From the desolate rifles of Joshua Robinson:
Desolation breaks the pitter patter of quiet thoughts from quiet minds. Punk legionnaires with sounds-as-rifles stick it to the overlords with crass wit and sharp retort; pin pricks in the soft cushions of light-headed indulgences. These ramblings breathe ashen flame, decisive in their delivery and impressive in their ability to stir the pot. Take shelter, presiders of force and fame. This one's out to get ya.
Des fusils désespérés de Joshua Robinson:
(Traduit par Jessica Grenier)
Le désespoir interrompt le bruissement des pensées calmes des esprits tranquilles. Ces légionnaires punks attaquent les grands patrons à coup de son-fusil, d'esprit crasse et de répartie cinglante; trous minuscules dans le doux coussin des gâteries étourdies. Ces marmonnements, cracheurs de flammes cendreuses, ont une livraison décisive et une impressionnante facilité à brasser la cage. Que ceux célébrant la force et la reconnaissance se cachent : cet album veut votre peau.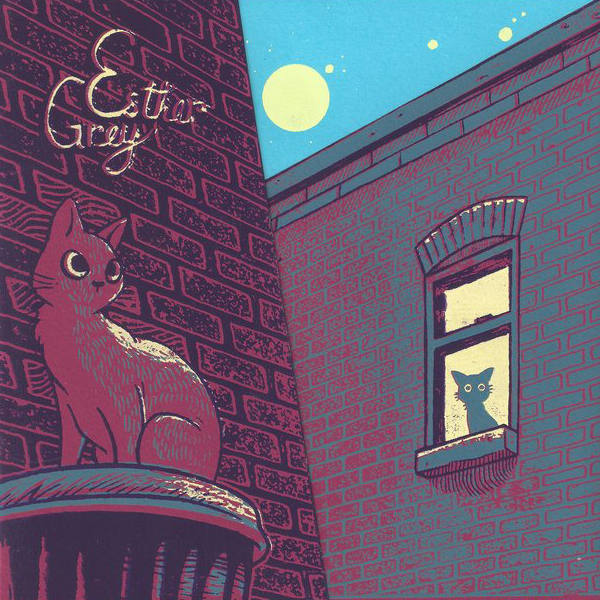 Esther Grey
Buttermilk 7"
Guelph, ON
From the Haunting Cave Stomp of Mike Deane:
Esther Grey could play the soundtrack to a medieval séance in a Bavarian forest. Haunting cave stomp drums and minor guitar stabs begin the ritual, as Steph Yates' ethereal, eerie, effortless vocals create something otherworldly and infectious. Surf and rockabilly elements are incorporated throughout the first two tracks, but "Night Calls" cements Esther Grey's sound as more baroque and carnivalesque than rock 'n roll. A true original, with songs sounding as old as the hills while still containing elements of some of their more daring contemporaries.
Des pas lourds dans une grotte hantée de Mike Deane:
(Traduit par Jessica Grenier)
Esther Grey pourrait faire la trame sonore d'une séance médiévale dans une forêt bavaroise. Les pas lourds d'une batterie dans une grotte hantée et les petits coups de guitare commencent le rituel; la voix simple, éthérée et féérique de Steph Yates créant une chose surnaturelle contagieuse. Des éléments surf et rockabilly parsèment les deux premières pistes, mais « Night Calls » cimente le son d'Esther Grey dans un genre plus baroque et carnavalesque que rock 'n roll. C'est un album réellement original, avec des chansons au son vieux comme le monde, mais contenant des éléments dignes de leurs contemporaines les plus audacieuses.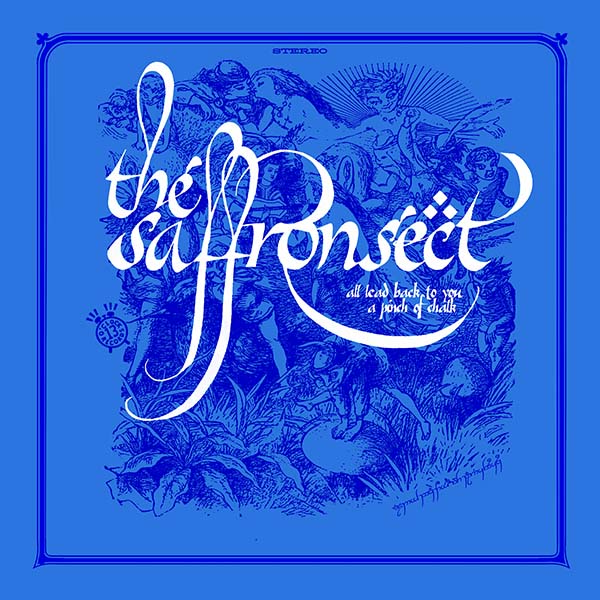 The Saffron Sect
All Lead Back To You b/w A Pinch of Chalk
Toronto, ON
From the one nights stands of Gabe Girard:
13 O'Clock Records, Austin's psych-pop repository extraordinaire indulges us with something more than a one night stand. The Saffron Sect alternate between sultry open-ended jams and glittering hooks loaded with bait attractive enough to catch fish for days. Not just faithful rehashes of 50s, golden era pop/rock psychedelia, this 7" inch carves out its own trajectory. Fishing for a good time starts with throwing in your line.
En direct des histoires d'un soir de Gabe Girard:
(Traduit par Diane Beaupré)
13 O'Clock Records, extraordinaire vitrine de la musique pop psyché d'Austin nous offre bien plus qu'une aventure d'un soir. Saffron Sect passe des improvisations endiablées aux mélodies accrocheuses qui nous hantent pendant des jours. Ce vinyle ne présente pas de reprises remâchées des succès de l'âge d'or du rock pop psychédélique, il trace son propre chemin. Il faut sortir des sentiers battus pour découvrir des trésors.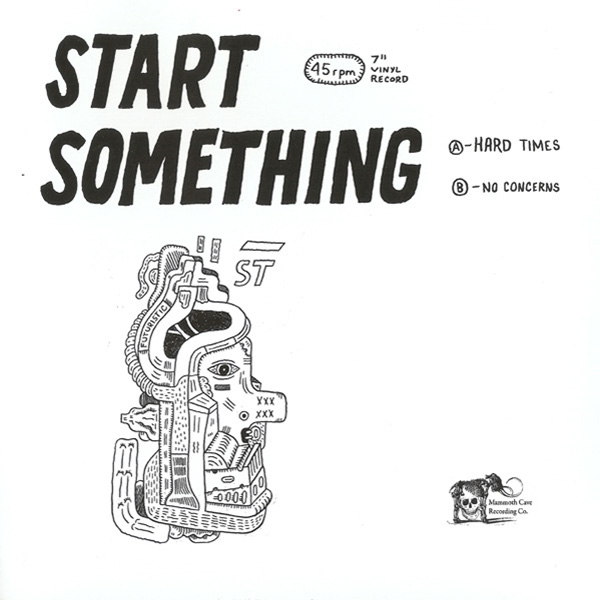 Start Something
Hard Times b/w No Concerns
Guelph, ON
From the hard rhymes of Jesse Locke:
The Hüsker Düdes in Start Something tear through their debut 7" like radical adults in search of a crowdsurf. Guelph's greatest drive time comedy duo Deaner and Dunster–plus drummer Ryan Masters–make up this econoline trio, revving up the punx with anthems of neck-vein popping intensity. Chainsaw riffs, tempo shifts, and art by Marc Bell = grip!
Des rimes brutales de Jesse Locke:
(Traduit par Jessica Grenier)
Les Hüsker Düdes de Start Something déchirent ce premier 7" comme des adultes radicaux en quête de crowdsurfing. Le drummer Ryan Masters et le meilleur duo comique – diffusé durant les heures de grande écoute – de Guelph, Deaner and Dunster forment ce trio en Econoline qui vient exalter les punx avec des hymnes à en faire exploser des jugulaires. Riffs tronçonnants, changements de tempo et illustrations de Marc Bell = fou!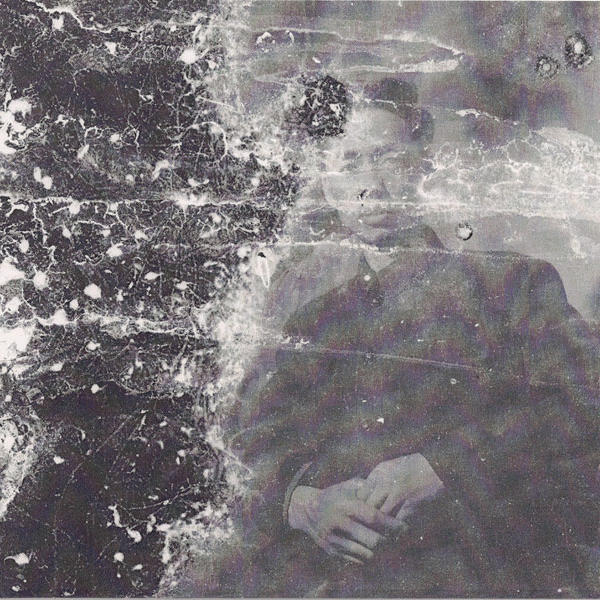 Hot & Cold // Skip Skip Ben Ben
Split
Toronto, ON // Taiwan
From the null-state of Aaron Levin:
Beneath the fragments of smoke and the incandescent newsprint of Hot & Cold's latest burnt offering lingers the deep, unfettered alienation of statism. Glamorous synthesizers coalesce around rolling bass riffage while the clamour of monotonous farewells ring within. Cough cool.
De l'état nul d' Aaron Levin:
(Traduit par Jessica Grenier)
L'aliénation de l'étatisme, lourde et sans entraves, persiste sous les volutes de fumée et le papier journal incandescent des dernières offrandes calcinées de Hot & Cold. Des synthétiseurs glamours s'unissent à une série de riffs roulants de basse pendant que résonne un tumulte d'au revoir monotones. Tousse cool .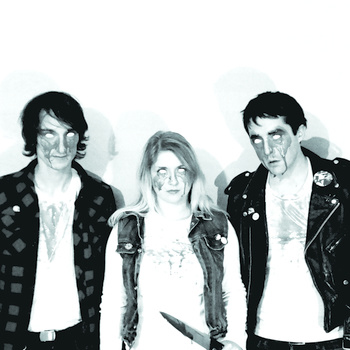 Feral Trash
Dead Eyes
Moncton, NB
From the graveyard bash of Joel French:
The perfect soundtrack to a late night graveyard stroll, Moncton's Feral Trash deliver pop-punk gems as infectious as they are moody. Too dark to dance to yet too melodic to stay still. This is what I imagine Simon and Hecubus would listen to in between filming.
Depuis la fête dans un cimetière de Joel French:
(Traduit par Jessica Grenier)
Feral Trash, de Moncton, nous offre la trame sonore parfaite pour une balade nocturne dans un cimetière, une gemme pop-punk aussi contagieuse que leur humeur changeante : trop sombre pour être dansée, mais trop mélodique pour être écoutée sans bouger. C'est ce genre de truc que j'imagine Simon et Hecubus écouter pendant les pauses de tournage.
---