Category: 7″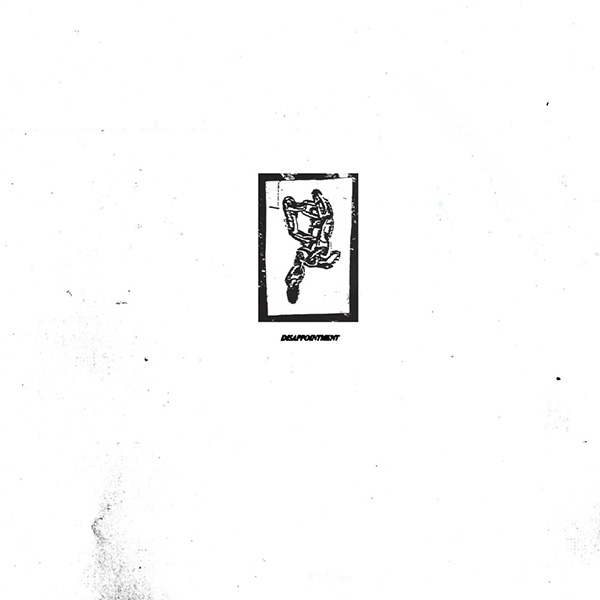 Tunic
Disappointment
Public Tone
Winnipeg, MB
From the constant disappointment of Josh Rohs:
Winnipeg's Tunic roll up their sleeves on their 7" debut, a tetra-pack of knuckle-dragging noise-punk as exothermic (and ephemeral) as an arc flash. These Manitoban noisemongers scrape and claw through tracks like adderall-fueled Liz-kids. Got an itch you can't scratch? Can't get no satisfaction? Here's a dose of *Disappointment*.
Du désappointement constant de Josh Rohs:
(Traduit par la chambre noire de Julie Mayer)
Le groupe Tunic de Winnipeg retrousse ses manches sur son tout premier super 45 tours, un Tetra Pak de punk noise primitif aussi exothermique (et éphémère) qu'un arc électrique. Ces sonoriers manitobains égratignent et griffent à travers les chansons comme de jeunes lézards roublards nourris à l'Adderall. Tu n'peux pas te *scratcher* pour soulager ta démangeaison? T'es pas satisfait? Voici une dose de *Disappointment*.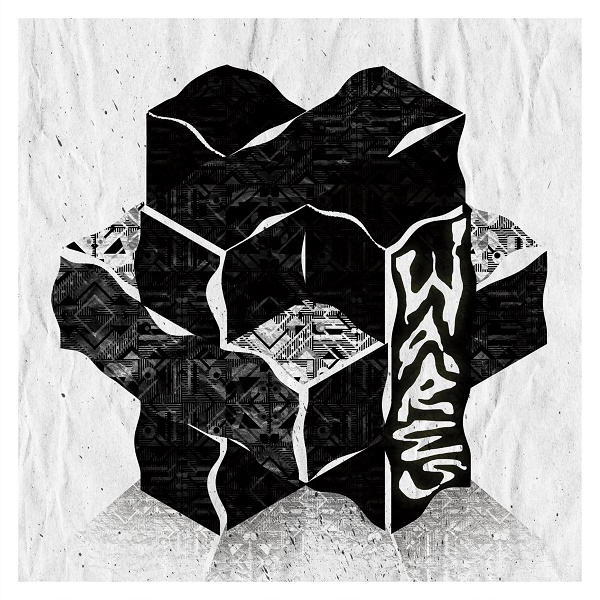 Wares
Missed the Point b/w Beach Date
Edmonton, AB
From the curtained catharsis of Josh Rohs:
School's in, city kids, and attendance is compulsory. On "Missed the Point", Wares' opening salvo of ring mod punk rock capitulates to capital-p Power pop. On the b-side: brass-coupled lakefront nostalgia, sunbleached ivories sufficiently tickled – now with extra curtain-drawn catharsis. Knock down the door and, fuck it, let 'em see you bleed.
De la catharsis garnie de rideaux de Josh Rohs:
(Traduit par la nostalgie académique de Maya Keshav)
L'école est ouverte, les enfants de la ville, et la présence est obligatoire. "Missed the Point" de Wares s'ouvre sur une salve de modulation en anneau (ring mod) punk rock qui capitule jusqu'à p-majuscule Power pop. Sur la face B: la nostalgie du bord du lac conjuguée aux cuivres, les ivoires blanchis au soleil assez chatouillés – maintenant avec plus de catharsis rideaux-fermés. Défoncez la porte et d'la marde, laissez-les vous voir saigner!
From the gnawed appendages of Piper Curtis:
There is an immediate intensity, something trying to break loose. A being, calling out, angry and terrified, its surroundings a cage of infrastructure–metal and concrete. Frantic screeching permeates the smog as it tries to escape. Its desperate, high-speed flight ends in a blackout.
Awakening, surrounded now by damp moss and tall grass, a stream trickles by. The being senses the lingering of some inorganic element. Moving, scraping, seeking its place within the natural setting. As it wanders in this environment our view expands. Drawing back from the scene, we see it is ever within the confines of industry. Concrete encapsulating.
Des membres meurtris de Piper Curtis:
(Traduit par Aliké Harel)
L'intensité est palpable, quelque chose cherche à s'évader. Un être crie, enragé et terrifié, autour de lui, une cage d'infrastructure, de métal et de béton. Les cris stridents épeurés transpercent le smog dans une tentative d'évasion. Il s'envole à grande vitesse, mais sombre dans l'inconscient.
À son réveil, il est entouré de mousses humides et de hautes herbes, tout près un ruisseau murmure. L'être sent les relents d'un élément inorganique. Il se déplace et racle le sol à la recherche de sa place dans le milieu naturel. Il poursuit sa quête et notre vision s'élargit. En s'éloignant de la scène, on l'aperçoit aux confins de l'industrie.Encapsulé de béton.
L CON
The Distance of the Moon
(Self Released)
Toronto, ON
From the celestial chatter of Mark Anthony Brennan:
This is about distance. In the distance between any two objects there is space. Space is eternal. You can never get rid of it. You cannot fill it because space will always surround any object you place in it. Work with it, don't ignore it or pretend it isn't there. Music exists as much in the empty air as in the sound waves that travel through it. Rejoice in the distance. Listen to the spaces in between.
Par le bavardage célestial de Mark Anthony Brennan:
(Traduit par les synapses intersidéraux d' Émily Traichel)
Il s'agit de la distance. Dans la distance entre n'importe quelle paire d'objets, il y a de l'espace. L'espace est éternel. On ne peut jamais s'en débarrasser. On ne peut le remplir, car l'espace entourera toujours tout objet que l'on y place. Composez avec, ne l'ignorez pas et ne prétendez pas qu'il n'est pas là. La musique existe autant dans l'air vide que dans les ondes sonores qui voyagent à travers. Réjouissez-vous de la distance. Écoutez les espaces qui s'y figurent.
L CON – The Distance of the Moon
Casper Skulls
King of Gold
(Hip Priest Records)
Toronto, ON
From the peasant revolt of Rachel Bellone:
His majesty the King of Gold has ordered you to lend your ears to Casper Skulls. The title track keeps the pace of a slow and steady march before moving into a set of narrative lyrics with a familiar political unease . This is matched with guitar/bass tones and drum stylings that have a royal buzz about them. The vocals slice through the distortion, they sincerely want to be heard, especially in the playful call-and-response chorus in "King Of Gold." Casper Skulls taps into the swelling feeling in your head after a good cry.
De la révolte paysanne de Rachel Bellone:
(Traduit par Diane Beaupré)
Sa Majesté le King of Gold vous a ordonné de prêter l'oreille à Casper Skulls. La pièce du même titre débute avec un rythme lent et régulier avant d'entamer une narration aux accents familiers de malaise politique. Les tonalités des percussions qui accompagnent donnent un air royal à la pièce. La voix se fend à travers la distorsion, elle veut réellement se faire entendre, particulièrement quand elle joue à répondre à la guitare dans le refrain de King of Gold. Casper Skulls touche à ce sentiment d'avoir la tête pleine d'ouate lorsqu'on a pleuré un bon coup.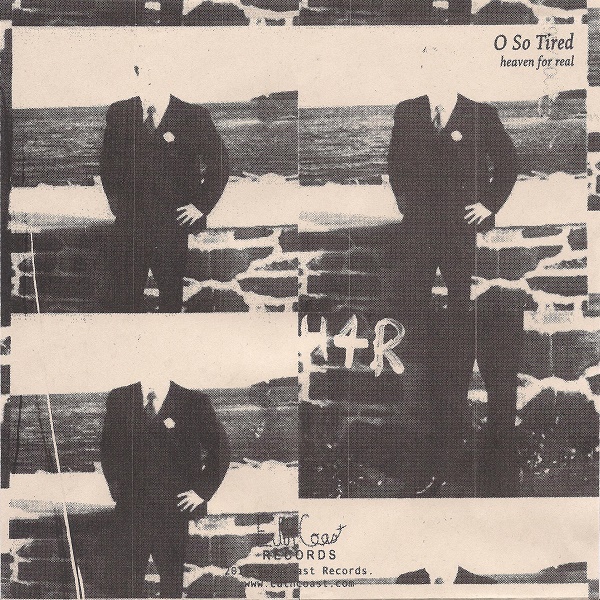 Heaven For Real // Homebody
Split
Halifax, NS
From the gnawed appendages of Piper Curtis:
Tired and roadworn, Heaven For Real trudge along an open roadway, dusty and without an end in sight. Directionless and meandering. Sunrises melt into sunsets, the passing of each day constant and unrelenting. They shed their skins, feet dragging, trying to find something, or some place, destination unknown. Their loss is palpable, yet there is no yearning, only an exhausted search.
Something comes into view and the pace quickens. They break into a run, only to be faced again with loss as it fades: a mirage.
The road continues.
Des appendices rongés de Piper Curtis:
(Traduit par les entrailles ravagées de Marie-Pier Chevrier)
Fatigués de toujours rouler, Heaven For Real se traînent le long des kilomètres de route, poussiéreux et à perte de vue, en errance dans les méandres. Aurores qui se fondent en crépuscules, le cours des jours et sa constance impitoyable. Ils changent de peau, traînant des pieds en quête d'un quelque chose, d'un quelque part inconnu. Leur perte est palpable, mais aucun désir en vue, rien d'autre que cette quête épuisée.
Quelque chose à l'horizon, le pas s'accélère. Ils commencent à peine à courir que la vision se perd déjà. Mirage…
Et la route continue.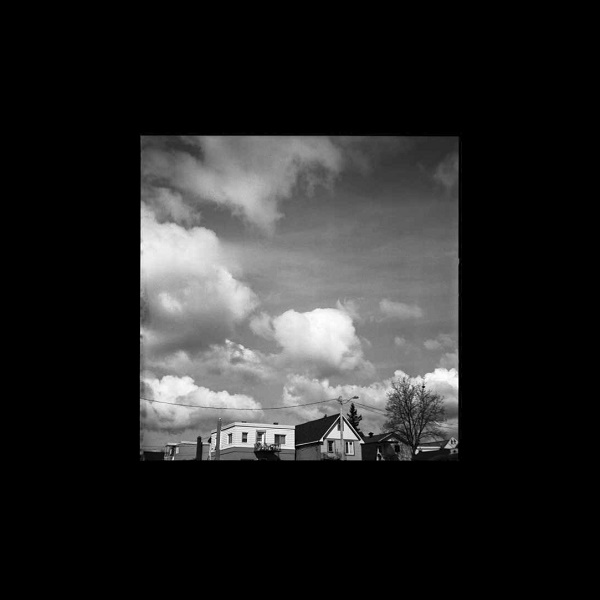 H. de Heutz
Study for Violence and Tape
Hull, QC/Ottawa, ON
From the reductive hemispheres of Rolf Klausener:
H. de Heutz' music is a conversation best had in person: eyes unblinking, breathing slow, and as time collapses, cochlea-searing frequencies radiate through rhythmic stabs that yearn to stop your heart, and lay waste to the passive mind. "Tomorrow should be fine" combines unrelenting percussion by other-worldly drummer/vocalist Olivier Fairfield, with caustic high-frequency samples, protest field recordings, and a bass line skipping through intervals darker than India ink. It descends into live audio of bassist/vocalist Nathan Medema discussing public access to protest-related road closures with RCMP officers, before an unforgiving return to the piece's acerbic closing bars.
Par les hémisphères réducteurs de Rolf Klausener:
(Traduit par les promenades inconscientes d' Émily Traichel)
La musique de H. de Heutz est une conversation qu'il vaut mieux avoir en personne: les yeux fixes, le souffle tranquille, et tandis que le temps s'écroule, des fréquences à calciner les cochlées se répandent à travers le rythme poignardant qui aspire à faire arrêter votre cœur, et ravagent l'esprit passif. « Tomorrow should be fine » amalgame une percussion implacable par le batteur/vocaliste venu d'un autre monde, Olivier Fairfield, avec des échantillons caustiques à haute fréquence, des enregistrements de champs de manifestation, et une ligne de basse qui sautille à travers les intervalles plus noirs que l'encre de Chine. La piste penche vers une trame audio du bassiste/vocaliste Nathan Medema qui discute avec des agents de la GRC de l'accès publique aux routes fermées à cause des manifs, suivie d'une reprise impitoyable des dernières mesures acerbes.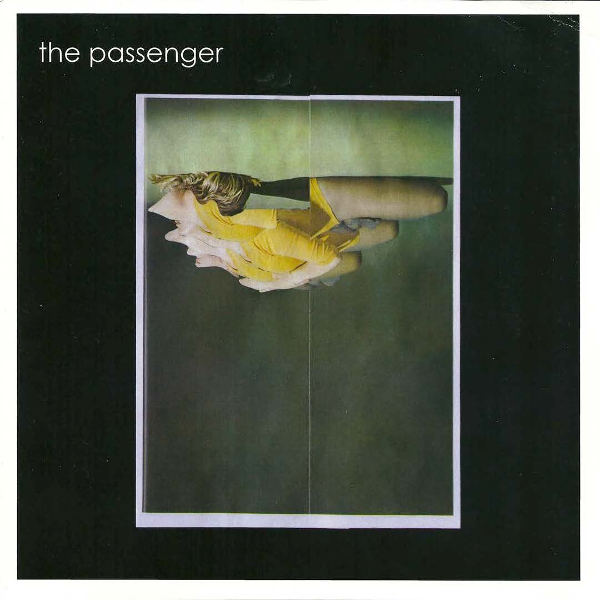 The Passenger
jxpg 7"
Vancouver, BC
From the sleep paralysis of Katie Jensen:
Scratchy feedback wobbles like a drunken top tracing lazy circles across the floor. Synth ripples splay out with each shoulder-dipping beat. Dry, percussive nodes fall like sand trickling into a glass pan.
Warm synth notes evoke a blushing sandstone canyon filled with pillars of sound. The unstoppable glow summons the deepest somnambulatory impulses. An ersatz sunrise nudges you into waking up.
Du sommeil paralytique de Katie Jensen:
(Traduit au bord du gouffre par Nicolas Coutlée)
Du feedback grésillant vacille comme une toupie ivre décrivant des cercles paresseux au sol. Des vagues de synthé s'élargissent à chaque balancement d'épaule. Les percussions échappent leurs nodules sèches comme du sable dans une casserole de verre.
De chaudes notes de synthé évoquent un canyon de grès rougeoyant empli de piliers sonores. La lueur incontrôlable induit de profonds accès de somnambulisme. Un succédané de soleil vous extirpe du sommeil.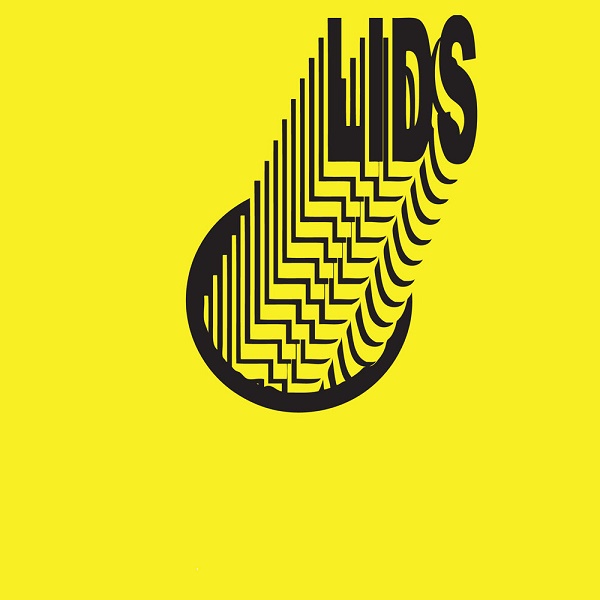 LIDS
SARSFEST B/W BLANK FLAG
Toronto, ON
From the hellish belles of Kevin Hainey:
Lids are rolling thunder, pouring rain. Lids are coming on like a hurricane. Lids' lightning's flashing across the sky. Lids are only young but they're gonna die. Lids won't take no prisoners, won't spare no lives. Lids are putting up a fight. Lids gotta kill, they're gonna take you to hell. Lids gonna get ya, these sides will get ya. Lids kills!
Lids gives ya three sensations from up and down the scene. If you're into METZ then you're a friend of thee. See a fine guy from Constantines who hits notes right. Holy Fuck's Brian Borcherdt's picking it out tight. Lids won't take no prisoners, won't spare no lives. Lids are putting up a fight. Lids gotta kill, they're gonna take you to hell. Lids gonna get ya, these sides will get ya. Lids kills!
Des cloches infernales de Kevin Hainey:
(Traduit par le poète mort de Nicolas Coutlée)
Lids est tonnerre et pluie battante. Lids s'amène dans la tourmente. Lids strie le ciel de ses éclairs. Lids est jeune, mais finira sous terre. Lids ne fait pas de prisonnier, personne ne sera épargné. Lids est prêt pour la bataille. Lids, c'est la mort, prépare-toi pour le croque-mort. Lids aura ta peau, ces chansons auront ta peau. Lids, c'est la mort!
Lids te donne trois sensations de haut en bas de la scène musicale. Si tu aimes METZ, prépare-toi à un régal. Un gars des Constantines qui ne manque pas une note. Brian Borcherdt de Holy Fuck qui n'y va pas de main morte. Lids ne fait pas de prisonnier, personne ne sera épargné. Lids est prêt pour la bataille. Lids, c'est la mort, prépare-toi pour le croque-mort. Lids aura ta peau, ces chansons auront ta peau. Lids, c'est la mort!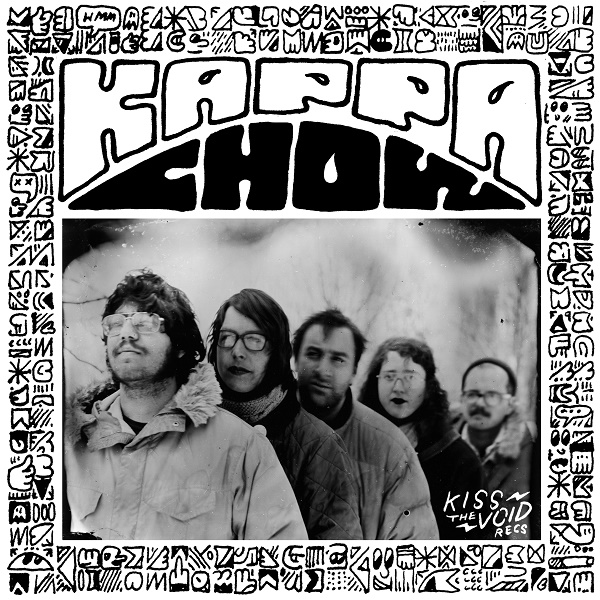 Kappa Chow
Jump / Something Better To Do
(Kiss the Void)
Sackville, NB
From the skull of Luke Mumford:
Straight outta the legendary Sackville, New Brunswick comes another great release from Kappa Chow. The A-side, "Jump" is a psychedelic masterpiece fit for the gods, with a punchline that sounds slightly familiar with way dreamier vocals. Flip the record and you're hit with a garage rock number that you'll be sure to love. The latter is a heavy-duty track. Both will be a great aid to any night of partying, or just sitting around at George's Roadhouse. These songs are mind warpers.
Du crâne de Luke Mumford:
(Traduit par Jessica Grenier)
Un autre excellent album de Kappa Chow, tout droit sorti de la légendaire Sackville, Nouveau-Brunswick. Sur la face A, « Jump » est un chef d'œuvre psychédélique digne des dieux; sa finale a des sonorités familières, mais avec une voix beaucoup plus onirique. En retournant l'enregistrement, tu seras happé par une piste de garage rock à toute épreuve que tu vas adorer. Les deux sont parfaites pour une soirée passée à fêter, ou à juste glander au George's Roadhouse. De vrais doudous pour le cerveau.
---