Category: 10″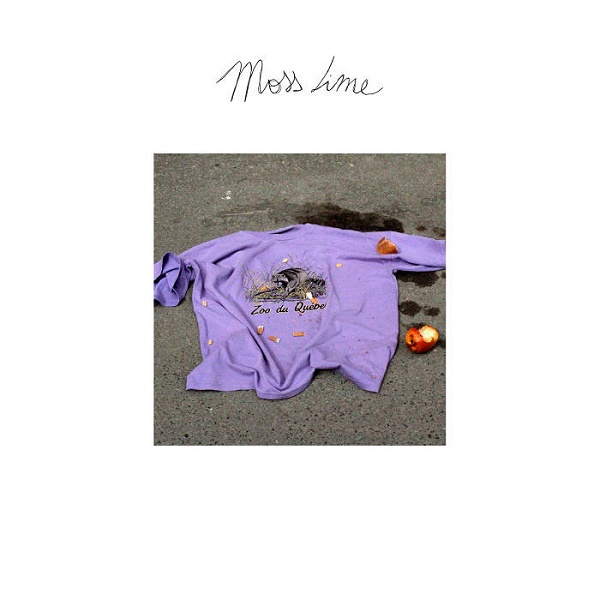 Moss Lime
Zoo du Québec
Montreal, QC
From the memoire footnotes of Rolf Klausener:
The canon of popular music is a thick and robust map of nascent islands and ancient territories. Among them is a land inhabited by the unconscious bass grooves of E.S.G. and the twisted innocence of Beat Happening and the Raincoats; Moss Lime run an eclectic thrift store on its outermost borders. Zoo du Quebec is a furtive tidal wave of immediacy and joy. We're living through a time when vocals are auto-tuned to Adele-ish heights, or stripped of any intimacy by the fog of reverb; singer Hélène Barbier offers glorious contrast. Her dry and dadaist storytelling, sounds like a new friend quietly letting you know, over the din of a packed and sweaty bar, that there's a quiet, late-night cafe around the corner, and it has the best veggie poutine in town; Moss Lime takes your hand, walks you out of the bar, and guides you far from the fray.
Des notes en bas de page de mémoire de Rolf Klausener:
(Traduit par la carte géographique fluorescente de Mackenzie Smedmor)
Le critère de la musique populaire est une carte géographique épaisse et robuste d'îles naissante et d'anciens territoires. Parmi eux se trouve une terre habitée par les grooves de basse inconsciente d'E.S.G. ainsi que l'innocence tordue de Beat Happening et de Raincoats; Moss Lime entretient un magasin d'occasion éclectique sur ses frontières les plus éloignées. Zoo du Québec est un tsunami furtif d'immédiateté et de joie. On vit dans une ère où les chants sont autoaccordés aux apogées à la Adele, ou bien dépourvus d'intimité par le brouillard de réverbération; la chanteuse Hélène Barbier offre un contraste glorieux. Sa narration sèche et dadaïste résonne comme un nouvel ami qui te prévient doucement, au-delà du vacarme du bar bondé et moite, qu'il y a un café nocturne tranquille au coin de la rue qui a la meilleure poutine végétarienne de la ville; Moss Lime te prend la main, t'accompagne hors du bar et te guide loin de la mêlée.
Moss Lime – I Always Get What I Want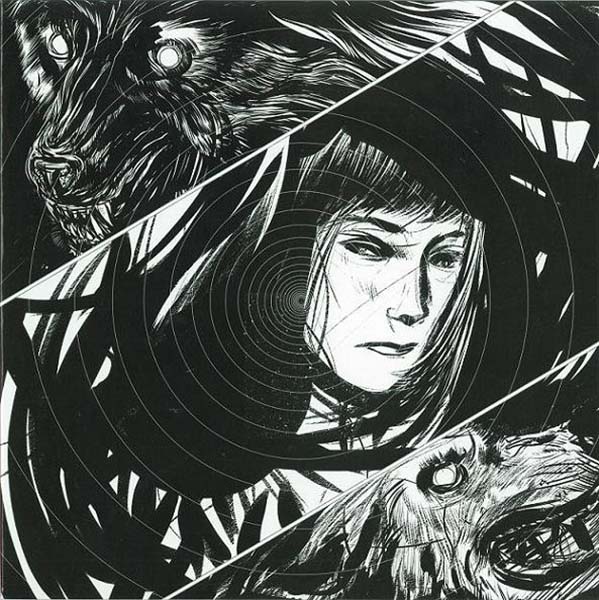 Terra
Couldn't Save This
Medicine Hat, AB
From the therapeutic helmet of Trevor Angst:
A herald abdicates his duties to become a harbinger. He gives an exit speech of honest introspection and narrates his inner conflicts to the hearkening convergence of the rank and file. His oratory is tonally commanding and it's mastered with a silver tongue. People discern the vocalized afflictions. It is sheathed like a cupped mic to make a bull horned public address of incurable conditions.
Du casque thérapeutique de Trevor Angst:
(Traduit par le clavier post-numérique de Mackenzie Smedmor)
Un héraut renonce à ses responsabilités afin de devenir un annonciateur. Il tient un discours de sortie d'une honnête introspection et narre ses conflits internes jusqu'à la convergence prêtant l'oreille du rang et du fichier. Son oratoire adopte un ton autoritaire et est maîtrisé avec une grande éloquence. Les gens distinguent les afflictions vocalisées. C'est recouvert comme un microphone enveloppé pour faire une allocution publique audacieuse à conditions irrémédiables.
Eucalyptus
Fascination in Sound
Toronto, ON
From the smoky speakeasies of James Lindsay:
On his most recent blow job, sax man Brodie West takes his easygoing solarium-jazz ensemble, Eucalyptus, away from the tropical lounges they previously haunted to smokier speakeasies. Here, the septet gives the arrangements more freedom to nod and sway away under the dim lights of table candles. This whirl-around feels slightly sad, as if the night is almost over and the music knows it. It reluctantly unwinds itself while it's still dark, before the sun comes up and the basement-bar's patrons have to face the day.
Des bars clandestins enfumés de James Lindsay:
(Traduit par les journées ensoleillées de Julie Forget)
Sur sa plus récente petite gâterie, le saxophoniste Brodie West déplace son orchestre de jazz solarium Eucalyptus loin des bars tropicaux qu'ils ont hantés dans le passé, et se rend dans des bars clandestins plus enfumés. Ici, le septuor laisse les arrangements plus libres de se balancer et de tituber sous la lumière faible des chandelles sur les tables. Ce tourbillon semble plutôt triste, comme si la nuit était presque terminée et que la musique le savait. Il se déroule avec réticence pendant qu'il fait encore noir, avant que le soleil se lève et que les clients du bar souterrain doivent affronter le jour.

Eucalyptus – Fascination in Sound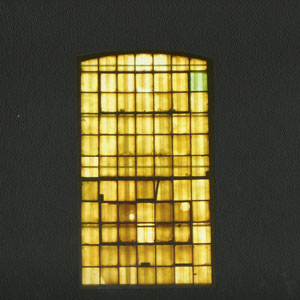 Huckleberry Friends
2010 10″
(Nimbostratus)
Toronto, ON
From the hidden burials of Aaron Levin:
Huckleberry Friends continue wayfaring through the mystic burial grounds of druidic psych. Drones of timbre, pulsing æther, and ceremonial groove permeate their latest 10″, pushing the coven of femme-pop conjuring into heights of lysergic divinity. The EP is delicately packaged in a textured black triple gatefold complete with ephemera, clear bronze vinyl, and a download. Listen at full stone.
Des enterrements cachés d'Aaron Levin: (Traduit par les cimitières mystiques de Maya Keshav)
Huckleberry Friends continuent leur promenades dans les cimitières mystiques de psych druidique. Les drones du timbre, les cieux pulsants, et le groove cérémoniel imprègnent leur dernier 10", en poussant le sabbat de prestidigitation femme-pop aux hauteurs de divinité lysergique. L'EP est emballé délicatement avec une couverture texturée triple noire ainsi que les éphémères, le vinyle transparent en bronze, et un téléchargement. Écoutez à full stone.

Huckleberry Friends – WWHBF

Huckleberry Friends – Feasting Ceremony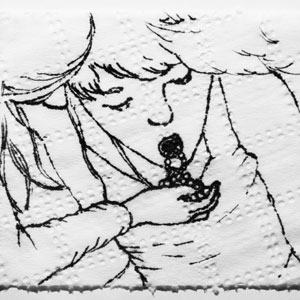 Silly Kissers
Precious Necklace
Montreal, QC
From the perilous necklace of Aaron Levin
I want to live Precious Necklace. I want tight sweaters. VIP access to the clurb. Double martinis. False love. Teen soundtracks blasting. I want the whole world in a song and I want to dance; pulsing drum machines, echoey vocals and exaggerated pop-harmonies. Let the music take you back in time. Nintendo, cocaine, plastic people, and radio hits. Sex in bathrooms and parental neglect. Stereotypes. We've lost our youth. We can take it back. The Silly Kissers, in a futuristic act of heroism, are our only hope. Their fourth and most realized effort to-date showcases their perfected 80s-pop ventriloquism. Precious Necklace is a re-imagining that only nostalgia can deliver; glossing over the weaknesses of an era we will never truly understand and manipulating the pearls of its bounty to deliver every genre's saving grace: synthetic pop perfection. Precious Necklace, released as a limited-edition 10″ on Montreal's Arbutus Records, is a 10/10 major-scale heart-melt. The world has never needed so much. They will deliver. GRIP. IT. NOW.
Du collier périlleux d'Aaron Levin
(Traduit par Maya Keshav)
J'ai envie de vivre Precious Necklace. J'ai envie des pull-overs moulants. L'accès VIP à la boîte. Les martinis doubles. L'amour faux. Les bandes-son adolescentes passées à fond. Je veux le monde entier dans une chanson et je veux danser; les boîtes à rythme pulsantes, les chants résonnants, et les pop-harmonies exagérées. Laisse la musique te fait remonter dans le temps. Nintendo, la cocaïne, les gens plastiques, et les succès de radio. Le sexe dans les toilettes et la négligence parentale. Les stéréotypes. On a perdu notre jeunesse. On peut le récupérer. The Silly Kissers, dans un acte futuriste d'héroïsme, sont notre seul espoir. Sa quatrième entreprise (la plus accomplie jusqu'à maintenant) met en vedette leur ventriloquie perfectionnée du pop des années 80. Precious Necklace est une recréation que seulement la nostalgie peut fournir; en passant sous silence les faiblesses d'une époque qu'on va jamais vraiment comprendre et en manipulant les perles de sa munificence pour fournir ce qui sauve chaque genre: la perfection pop synthétique. Precious Necklace, enregistré comme une 10" édition limitée avec Arbutus Records de Montréal, est un coup de coeur dix sur dix. Le monde n'a jamais eu besoin de si beaucoup. Ils sont magnifiques. ACHETE-LE. MAINTENANT.
Silly Kissers – You Could Even Like Me
Silly Kissers – Treat Me Like You Do
---