Category: Video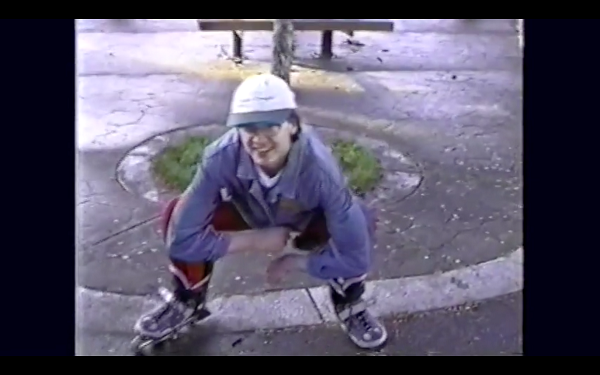 />
Girlfrend
Caroline
(Directed by: Jakob Nielsen)
Victoria, BC
From the worn-out knee pads of Sacha KW:
Finally, a tribute to both rollerblading and VHS camcorders, two elements of the 1980s aesthetic which could have aged with grace. We should give credit where it's due, and celebrate those who can write a great pop song as well as play guitar while skating. Girlfrend's video for "Caroline" is an endearingly trippy snapshot of grown men in pursuit of daytime adventure. With the assistance of a few chorus-laden licks and a public park, anything is possible. This is the soundtrack for getting moving, breathing outdoor air, and ordering candy off the Internet.
Des genouillères maganées de Sacha KW:
(Traduit par la pochette de vidéocasette décolorée de Mackenzie Smedmor)
Enfin, un double hommage aux patins à roues alignées et aux caméscopes VHS, deux éléments de l'esthétique des années 80 qui auraient pu vieillir avec grâce. Nous devons reconnaître le talent de ceux qui en ont et célébrer ceux qui peuvent composer une super chanson pop et jouer de la guitare en patinant. La vidéo « Caroline » de Girlfrend est un instantané affectueusement délirant d'hommes adultes à la recherche d'aventure en pleine journée. À l'aide de quelques riffs chargés de refrains et un parc public, tout est possible. C'est la bande sonore pour bouger, prendre l'air et commander des bonbons par internet.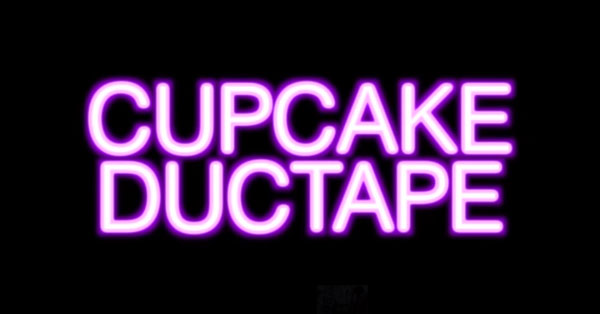 CUPCAKE DUCTAPE
Recipe for Disaster
(Directed by: Steph Yates)
Guelph, ON
From the faded out summers of Ben Burnett:
Deck out your back-to-school shoes with dollar store stickers. Dig out your old Furby and Tamagotchis. Fill a bag of old, ill-fitting clothes. Windshield-wipe all the clutter off your desk. Pop your packed lunch in the blender. Queue up this video. Empty all your judgements. Stand back. Prepare to press play again.
Des étés estompés de Ben Burnett:
(Traduit par la nostalgie scolaire de Julie Mayer)
Décore tes souliers achetés à l'occasion de la rentrée scolaire avec des autocollants qui viennent du Dollarama. Déterre ton vieux Furby et tes Tamagotchis. Remplis un sac de vieux vêtements mal taillés. Comme un essuie-glace, balaye dans un mouvement de va-et-vient tout le fouillis de ton pupitre. Emballe ton lunch dans un sac avant de le passer au mélangeur. Mets cette vidéo à la queue. Vide-toi de tout jugement. Tiens-toi à l'écart. Prépare-toi à appuyer sur « lecture » de nouveau.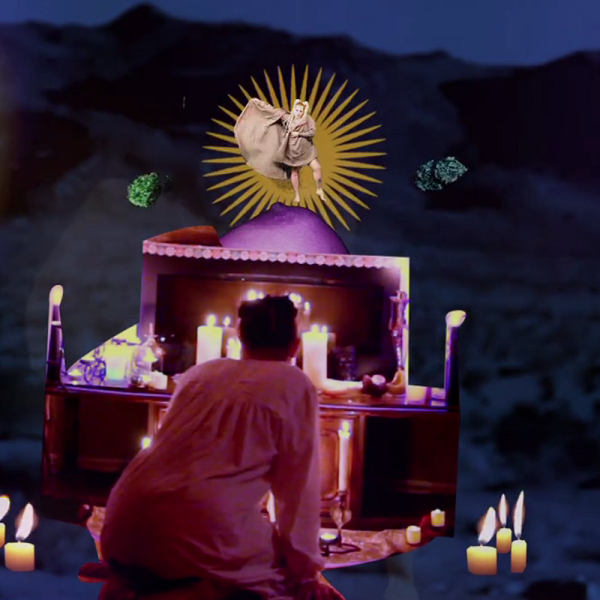 Psych-Ich Lie
Trolling
Montreal, QC
From the glitch libido of Johnnie Regalado:
From the acid-glitch sands of Arrakis to a twisted hall of family portraits, these apparitions portray all your favourite protagonists from all your worst nightmares. Synthetic sleep paralysis has never vibrated so sweet.
De la libido parasite de Johnnie Regalado:
(Traduit par Julie Mayer)
Des sables acides-parasites d'Arrakis vers un couloir tordu où sont accrochés des portraits de famille, ces apparitions dépeignent tous tes protagonistes préférés de tous tes pires cauchemars. La paralysie artificielle du sommeil n'a jamais vibré de manière si douce.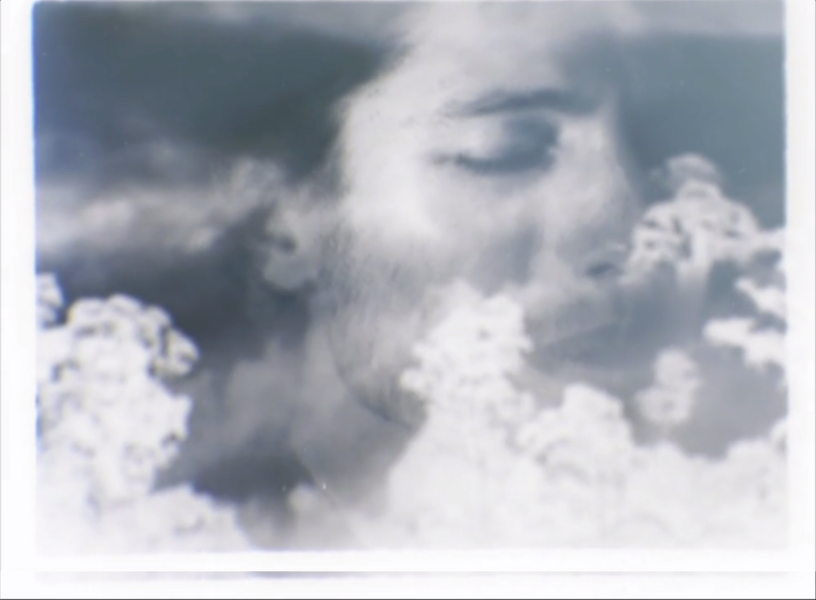 Robert Loveless and the Loveland Band
Go Beyond
(dir. Erin McDonald)
Halifax, NS
From the ebb of Brennan McCracken:
"Go beyond" urges Robert Loveless. Go beyond— permission given to feel, to get lost in Erin McDonald's doubly-exposed reels, to let yourself move a little in this band's glorious ebb and flow. Go beyond— a willing to do something, make something, fill up the time while it's here. Go beyond— an invitation to pass through the fog toward dawn.
Du flux et reflux de Brennan McCracken:
(Traduit par la double exposition de Virginie Langlois)
"Go beyond", aller au-delà : c'est ce que Robert Loveless nous exhorte à faire. Aller au-delà, comme une autorisation qui nous serait donnée de ressentir, de se perdre dans les bandes de films doublements exposées d'Erin McDonald, de se laisser dériver au rythme du flux et du reflux de ce groupe. Aller au-delà, comme une volonté de faire quelque chose, d'occuper son temps pendant que c'est encore possible. Aller au-delà, comme une invitation à traverser le brouillard pour atteindre l'aube.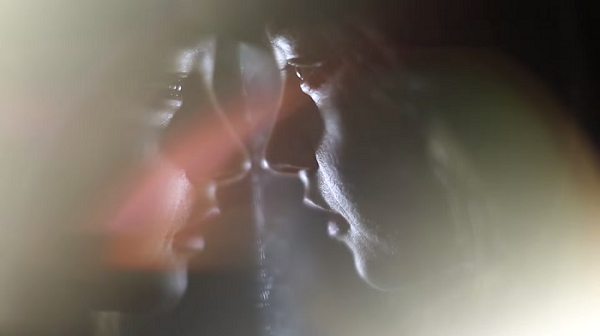 Hey Mother Death
Highway
Halifax, NS
From the cramped headspace of Brennan McCracken:
Like pressing yourself up against the window —is that what it appears to be?—rubbing away each breath and looking, searching for meaning just beyond. Director JF Julian crafts something akin to a solar system; clips circle in and out, orbiting a central notion too bright to fully percieve. As in orbit, there is no escape. There are only corners that the light reaches and corners it does not.
Du racoin crânien de Brennan McCracken:
(Par les idées en vrille d' Aliké Harel)
Comme on se presse à la fenêtre —est-ce bien ce qu'il semble se passer?— échappant chaque respire et regardant au loin à la recherche d'un sens, le réalisateur JF Julian fabrique quelque chose non sans ressemblance au système solaire; les clips orbitent en révolution autour d'une notion centrale, trop éblouissante pour la saisir tout entier. Comme en orbite, il n'y a pas d'échappatoire. Seuls restent les coins baignés de lumière et ceux exempts de lumière.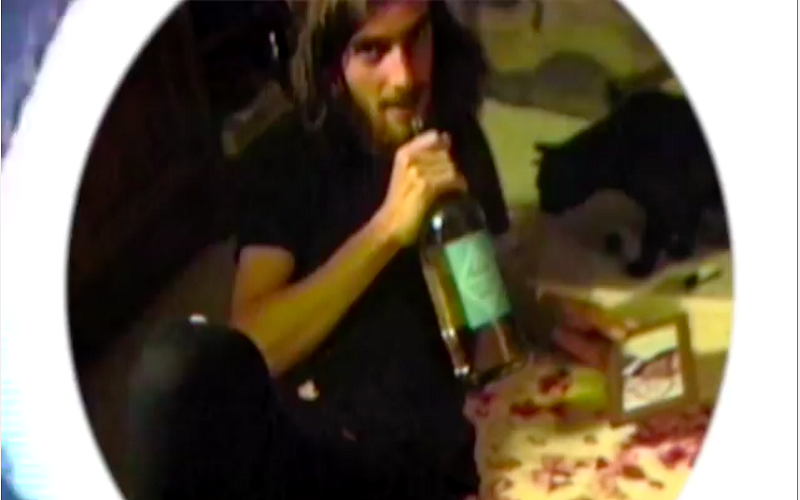 Jack Thomas
Not For You
[dir. Jakob Nielson]
Montreal, Quebec
From the astro-infused sights and sounds of Alec Lovely:
Jack Thomas blows you a kiss from the bottle. Smooth, and easy…shhhhhh. As sweet as summer's kiss. Raining rose petals just for you, for us. Blurring in and out to create a man of charm, of mystery, of…desire. I give in.
De les images et les sons astro-infusé de Alec Lovely
(traduit par palifax flop implosion)
Jack Thomas vous envoie un baiser de la bouteille. À l'aise et facile… chut. Aussi doux qu'un baiser d'été. Des pétales de rose pleuvent juste pour vous, pour nous. Ils s'estompent pour révéler un homme plein de charme, de mystère, de… désir. Je capitule.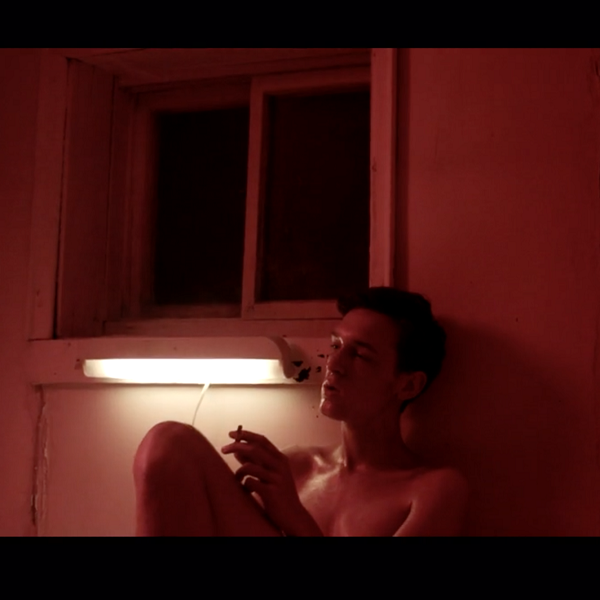 Fish Food
Untitled
Dawson City, YK
From the sweaty, humid atmosphere of Kimberly Edgar:
The rose-tinted reality of this video is all wanting and waiting. The song is a 'wish-you-were-here' postcard sealed with a french kiss. The sweaty, humid atmosphere is caused by the sexual tension leaking out of your pores. You are waiting for your lover to come home, with nothing to do but lounge about in your underwear. Waiting, waiting, waiting.
De l'atmosphère humide, en sueur de Kimberly Edgar:
(Traduit par les accalmies rafraîchissantes Marie-Pier Chevrier)
La réalité teintée de rose de cette vidéo n'est que désir et attente. La chanson est une carte postale à la j'aurais-aimé-que-tu-y-sois, scellée d'un baiser. L'atmosphère humide de sueur est due à la tension sexuelle s'échappant de tous vos pores. Vous attendez le retour à la maison de votre amant, avec rien d'autre à faire que de vous prélasser en sous-vêtements. Et attendre, et attendre, et attendre.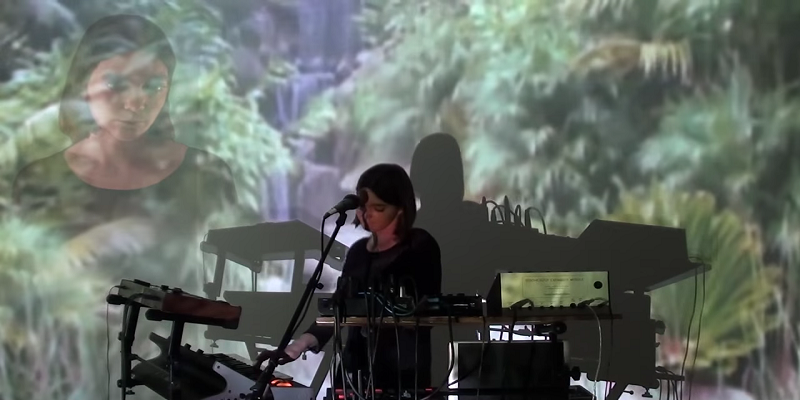 Castle If
Sector 03
[dir. Lisa Folkerson]
Toronto, ON
From the cosmic sway of James Lindsay:
This is one of two videos made for the Mendel Art Gallery by Lisa Folkerson. It is a great example of why Castle If is one of Toronto's most captivating performers. Channeling the sensual warmth of Berlin School electronics and robot-pop vocals she bops and sways to her alluring arpeggios while lush vegetation, cascading waters falls are blanketed around her. Though the music moves at a clicking beetle's pace, Castle If channels a lesser known spirit of New Age. It touches the part of the brain that makes you move like your soul is on fire.
De l'emprise cosmique de James Lindsay:
(Traduit par l'euphorie astrale de Julie Mayer)
Voici l'une des deux vidéos que Lisa Folkerson a conçues pour la galerie d'art Mendel. Cela démontre fort bien pourquoi Castle If est l'une des artistes torontoises les plus captivantes. Tandis qu'elle canalise les chants pop-robotiques et la chaleur sensuelle véhiculée par la musique électronique de l'École de Berlin, elle se trémousse et se déhanche sur ses arpèges séduisants, enveloppée de végétation luxuriante et de cascades. Bien que la musique avance à pas de scarabée cliquetant, Castle If exprime un côté peu connu de la musique new age. Sa musique touche la partie du cerveau qui vous fait bouger comme si vous aviez l'âme en feu.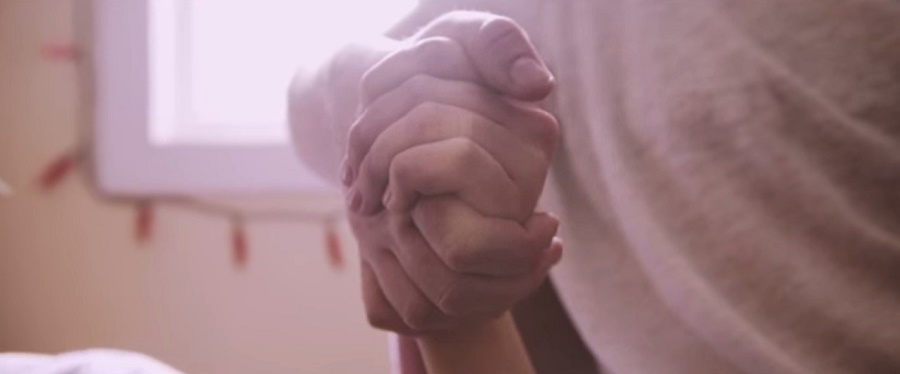 Vulva Culture
Human Garbage
Halifax, NS
From the charity face-painting table of Walker MacDonald:
Sweat beads on your brow almost as heavy as it collects in the creases of your shirt as your throat clenches and loses all moisture. You don't cut class. You never get invited to these. You shouldn't be here, just leave while you can. The stick 'n poke needle and week old liquor is passed in the circle, nearing between glimpses of an illuminated screen – a ploy to keep you otherwise invested. 6 notifications and 8 text messages. All from mom. The relaxed, flowing notes from a pawn shop acoustic float through the room on the back of harmonious voices. Maybe you could stand to stay a while.
Du table de bienfaisance de maquillage de Walker MacDonald:
(Traduit par est-ce qu'il faut que j'écrire qqch ici?)
Ton front sue à grosses gouttes, presque aussi lourdes que celles accumulées dans les plis de ta chemise. Ta gorge se serre en perdant toute hydratation. Tu ne manques jamais de cours, ne reçois jamais ce genre d'invitation. Tu ne devrais pas être ici. Pars alors qu'il est encore temps. L'aiguille de tatouage artisanal et l'alcool circulent autour du cercle, leur approche momentanément interrompue par des flashs d'écran lumineux — un complot pour détourner ton attention. 6 notifications et 8 SMS, tous de ta mère. Une musique détenue volette depuis une boutique de prêteur sur gages en chevauchant des voix harmonieuses. Finalement, tu pourrais peut-être rester un peu plus longtemps…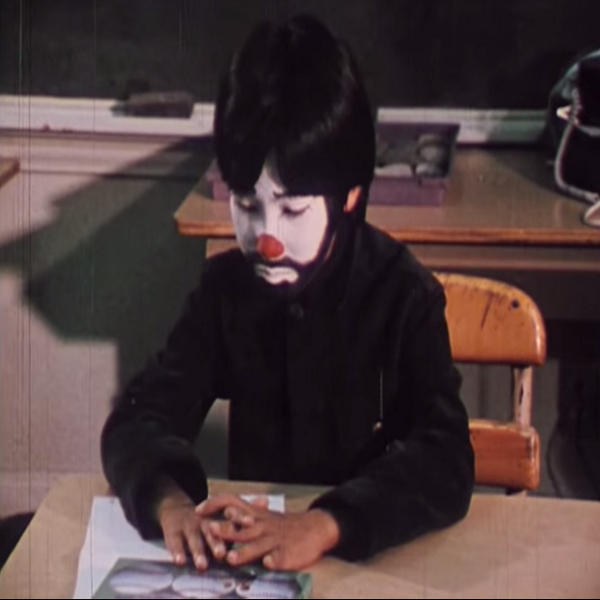 Scattered Clouds
Enchantresse
Ottawa, ON
[Directed by: Mike Dubue]
From the stolen pheromones of Rolf Klausener:
Somewhere between a Lynchian dream sequence, and your own grade school nightmares, you'll find "Enchantresse," the latest video for post-rock squires, Scattered Clouds (Hull, Quebec). Displaying a preternatural sense for timing and juxtaposition, newcomer video editor Mike Dubue (of Ottawa's HILOTRONS) guides you through a terrifying vision of shame and playground dystopia. As the song screeches between gut-punch bass stabs, and mind-searing harmonics, a seemingly innocent clown-faced child confronts the scrutiny and bullying of rival clown-mates. Visions of a demon spider-monkey beckon the child to let go of reality and succumb to his own self-loathing. Have a good look at yourself today.
Des phéromones dérobés de Rolf Klausener:
(De la Strada maléfique de Benoit Arcand)
Enchanteresse, dernier vidéo des chantres du post-rock Scattered Clouds (Hull, PQ), se situe quelque part entre la séquence onirique lynchéenne et le cauchemar d'école primaire. Mike Dubue (des Ottaviens HILOTRONS) déploie un sens inouï du synchronisme et de la juxtaposition et vous mène dans les rets de la honte et de la dystopie de terrain de jeu. La chanson crisse entre des basses qui vous triturent les tripes et des harmonies qui vous brûlent l'âme, vous présente un enfant grimé en clown, d'apparence innocente, confronté aux regards tranchants et aux railleries des autres clowns-enfants. L'apparition sporadique d'un démon-araignée invite l'enfant à abandonner la réalité et à succomber à son dégoût. Regardez-vous bien aujourd'hui.
---