Category: New Canadiana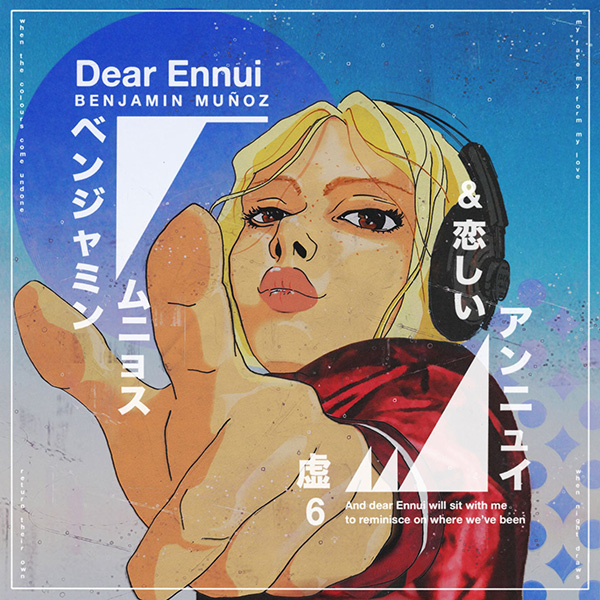 Benjamin Muñoz
Dear Ennui
Hamilton, ON
From the hygge of Rolf Klausener:
The chalky timbre of TUMS rattling in their bottle, the infinite drum roll of heavy rainfall: the right poly-rhythms have a way of both soothing us and sparking contemplation. With its heavy industrial past—echoes of primitive robots stamping out die-cast auto parts—Hamilton seemed destined to be Canada's home of arrhythmic pop. Benjamin Muñoz cobbles warm, percussive electro, where tumbling woodblocks spoon seamlessly with avant-garde jazz-breaks. Delayed pianos dovetail sampled vocals forging sweater-weather melodies. Easily at home among Berlin's Leaf Label, or Caribou's debut explorations as Manitoba, Dear Ennui offers daydream voyages on pleasantly unpredictable oceans, slave to rogue waves, and bound by no anchor.
De l'hygge de Rolf Klausener:
(Traduit par la saudade de Louis-Félix de Chevigny)
Le timbre crayeux d'un flacon de TUMS que l'on secoue, le roulement de tambour perpétuel d'une pluie battante: les bons motifs polyrythmiques apaisent et invitent à la contemplation. Avec son lourd passé industriel -lors duquel retentissait la résonance de robots primitifs martelant des pièces d'automobile moulées – Hamilton semblait destiné à être le foyer canadien du pop arythmique. Benjamin Muñoz nous concocte de l'électro percutante et chaleureuse dans laquelle s'harmonisent le wood-block et les interludes jazzy avant-gardes. Des mélodies de temps frisquet issues de l'accord entre des notes tardives de piano et des échantillons vocaux. Bien à sa place aux côtés de la maison de disque berlinoise Leaf Label, ou de Caribou à ses débuts, sous le pseudonyme Manitoba; Dear Ennui offre une rêverie de voyages sans ancre sur des eaux imprévisibles, esclave aux vagues scélérates.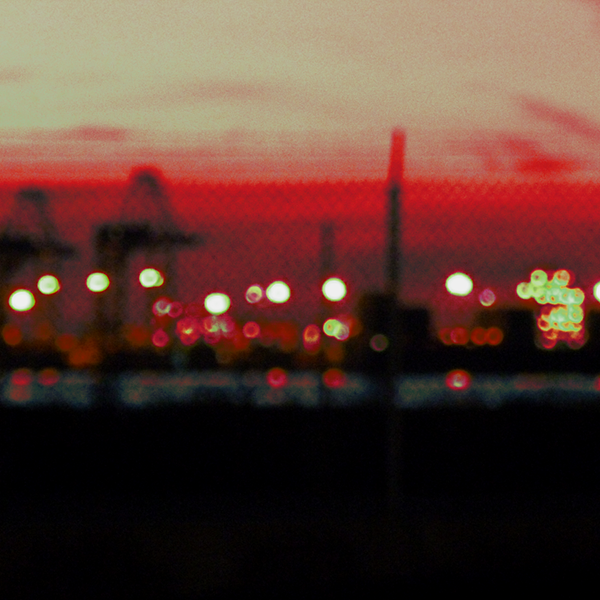 Atrum Machina
Machine Breathing
Self-released
Victoria, BC
From the languid sine wave of Teddie Brock:
Atrum Machina's sonic shadows lurk amidst a graveyard of flickering neon signage and cracked plasmic tubing. Parasitic worms lurch themselves into gutters cratering the stale concrete. Here, damage and rot are imminent as industrial structure gives form to a mycotoxic playground. The evolutionary circuit opens, then closes. Beyond the rusted fence-links, stifled machinations seep from a grey warehouse. The fossil transmissions of Machine Breathing weave a blanket of warm static – as the heartbeat falters, oscillations slow.
De la vague sinusoïdale languide de Teddie Brock:
(Traduit par la tangente hyperbolique de Julie Mayer)
Les ombres acoustiques d'Atrum Machina rôdent parmi un cimetière d'enseignes aux néons vacillants et de tubes plasma craquelés. Des vers parasites rampent dans les caniveaux cratérisant le béton plat. Ici, les dommages et la pourriture sont imminents alors que la structure industrielle donne forme à un terrain mycotoxique. Le circuit révolutionnaire s'ouvre, puis se referme. Au-delà du grillage rouillé, des machinations étouffées suintent d'un entrepôt gris. Les transmissions fossiles de *Machine Breathing* tissent une couverture d'électricité statique chaude. À mesure que le pouls faiblit, les oscillations ralentissent.
Atrum Machina – Grow (Trophus)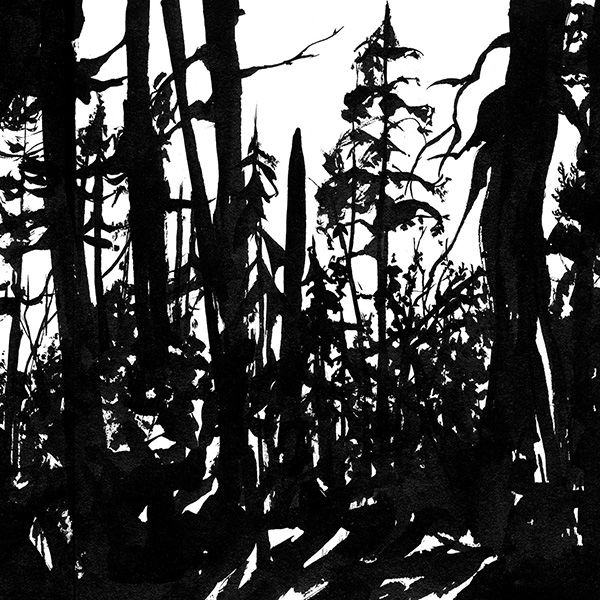 Totenbaum Träger
Ouverture du cadavre de Sade
Montréal, QC
De la kabbale morbide de Mathieu Bédard:
Replaçant Sade dans le contexte néolibéral, Ouverture du cadavre de Sade est un livre-disque qui se soustrait au ton gourmand des chercheurs de scandale et souligne plutôt le caractère sinistre du banquet. Dans son requiem pour trompette au « souffle malade » et pulsations de guitare lancinantes, Totenbaum Träger nous offre la trame sonore d'un saccage planétaire du point de vue de ses échos. Les collages des éditrices juxtaposant bribes d'actualités économiques et images dérangeantes forment quant à eux une kabbale morbide qui révèle, entre des pages que le lecteur doit déchirer, la réalité abjecte de nos pulsions collectives : des coulées d'or se substituent au sang, au sperme et aux larmes des illustrations de tortures. Le tout nous propose une alchimie renversée qui nous pousse jusque dans les derniers retranchements de la chair, là où de toute part ça crie « non ».
From the morbid Kabbalah of Mathieu Bédard:
(Translated by L. Langille)
Replacing Sade in a neoliberal context, Ouverture du cadavre de Sade is a book-album which focuses less on the gourmet elements of those looking for scandal and underlines instead the sinister character of the banquet. With its requiem for sick trumpet and darting guitar pulsations, Totenbaum Träger signs this sonic fabric with a planetary plunder from the point of view of its echos. The collages of the books juxtapose snippets of business news and deranged images to form a morbid Kabbalah which has, within the pages that the reader must tear apart, the abject reality of what we collectively draw on; streams of gold replace streams of blood, sperm and tears in these illustrations of torture. It is a reversed alchemy which pushes us until the edge of flesh, where we scream no from all sides.
Totenbaum Träger – Offertorium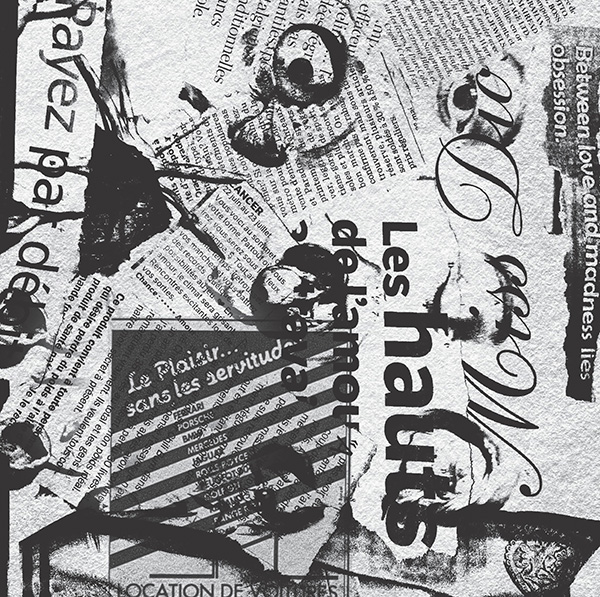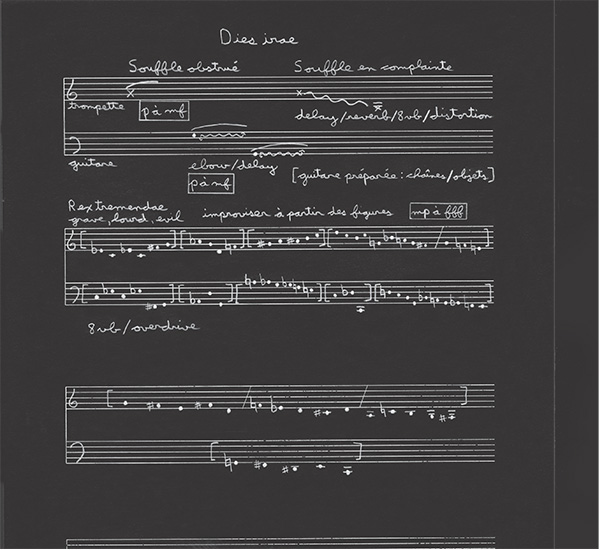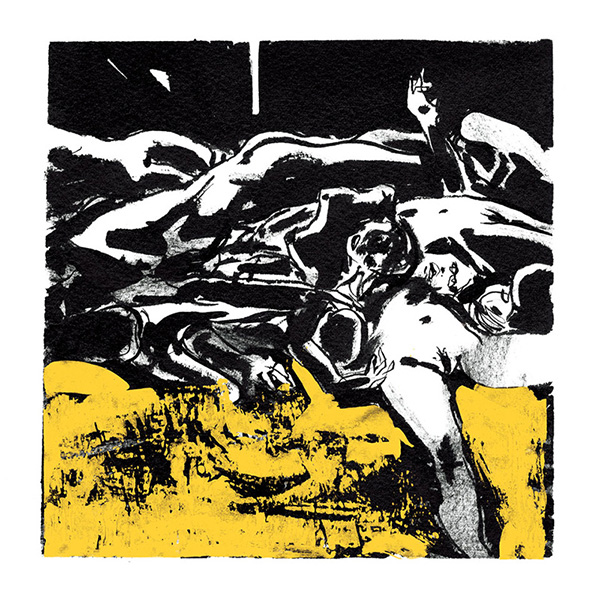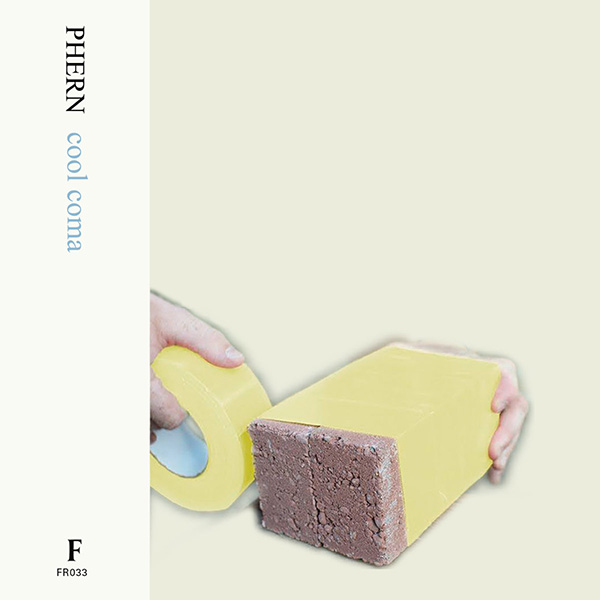 Phern
Cool Coma
Montréal, QC
From the chipped tooth of Katie Jensen:
Pass the sticky note salad. Chomp on words to compensate for gaps in conversation. A dinner party in honour of bobbing guitar necks, bratty bass lines and sloppy-kiss snares. Guests swapping Canadian Post Punk All Starz™ trading cards under the table. Vocals pushed backwards through a cigarette filter until they plant feet firmly on the nose. Serve a second helping of sour tones with angular guitars that lodge sideways. A miserable, memorable meal served on chipped ceramic and splintered toothpicks.
De la dent ébréchée de Katie Jensen:
(Traduit par Hugo Hyart-Dauvergne)
Passe la salade de note toute collante. Mache bruyamment les mots pour compenser les trous dans la conversation. Un dîner de gala en l'honneur des manches de guitares qui se balancent, des lignes de basses qui crânent et des caisses claires au baiser feignant. Les invités s'échangent des cartes à collectionner du jeu du All Starz™ du post-punk canadien sous la table. Les voix sont poussées derrières à travers un filtre de cigarette jusqu'à ce qu'elles plantent fermement leurs pieds dans le nez. Deuxième service en renfort de tons acides avec des guitares anguleuses qui se logent dans le trottoir. Un repas misérable, mémorable servi sur de la céramique ébréchée avec des cure-dents éclatés.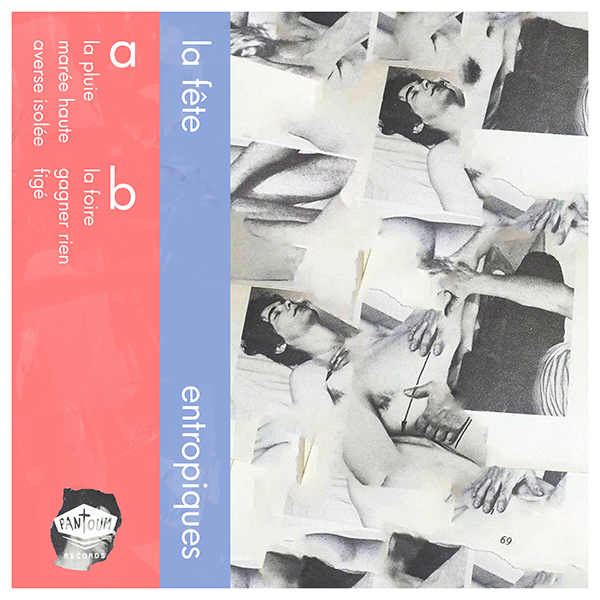 La Fête
Entropiques
Québec, QC
Du ressac lyrique de Mathieu Bédard:
*Entropiques* est un système qui se construit et se défait en permanence, alternant entre des rythmes bondissants et fragmentés et des explorations sonores planantes. Les instruments jouent parallèlement les uns aux autres, sans relâche mais sans se presser, pareils à des gouttes de pluie qui se répondent en tambourinant. L'élément liquide est partout, dans le flux et le reflux de la voix aussi, dont les trémolos agissent comme la marée, qui emporte ou dépose le ruissellement dissonant des guitares. Idéal pour méditer en regardant la pluie, ou pour courir en dessous les yeux fermés.
From the lyrical riptide of Mathieu Bédard:
(Traduit par Sergio Calla)
Alternating between the leaping and fragmented rhythms and soothing sound explorations
*Entropiques* is a system that is constantly created and destroyed. Tirelessly, the instruments calmly play in unison, similar to raindrops which sound like a beating drum. The liquid element is everywhere, in the ebb and flow of the voice too, whose tremolos carry or deposit the guitars' sour runoff like the tide. Ideal to meditate by rainfall, or to blindly run under it.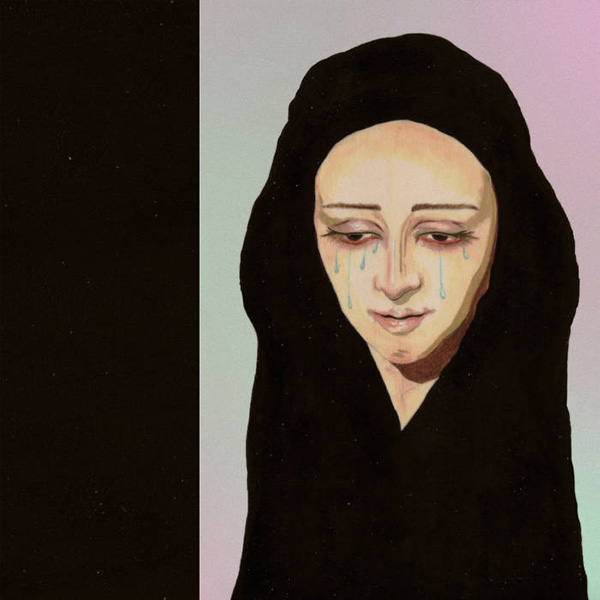 Piith
Sweet Sweet Morning
Montréal, QC
From the cat's cradle tangled fingers of Mackenzie Smedmor:
Crystal-coated electric rhythms are the magnetic lure. Through the cracking glass slowly seeps a beckoning amorphous warmth. Love's voice spins you into a beautifully contorted spiderweb of glistening digital morning dew. Synths and guitars shiver whispers like a holographic brook through the land of the silver birch. A dream is delicately yet so masterfully suspended by silk threads, you believe reality has finally uttered its tantalizing secrets in an escalating impenetrable epic.
Piith's *Sweet Sweet Morning* marvelously slithers electronic dark pop fantasies into consciousness.
Des doigts empêtrés de la toile d'araignées:
Le leurre magnétique est recouvert de cristaux. À travers le verre cassant s'infiltre lentement une chaleur amorphe séduisante. La voix de Love te pirouette dans une toile d'araignée merveilleusement contorsionnée de rosée matinale numérique luisante. Des synthétiseurs et des guitares frissonnent des chuchotement comme un ruisseau holographique à travers le pays du bouleau argenté. Un rêve est délicatement, mais si habilement, suspendu par des ficelles de soie, que tu crois que la réalité a finalement verbalisé ses secrets tentants dans une impénétrable épopée qui s'intensifie.
*Sweet Sweet Morning* de Piith glisse merveilleusement des fantaisies de musique pop sombre électronique jusque dans la conscience.
Piith – Song I Wrote About UUUU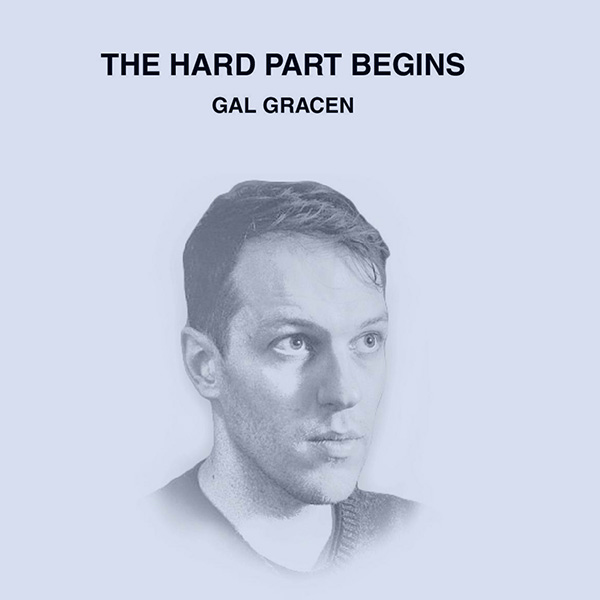 Gal Gracen
The Hard Part Begins
DISNY records
Vancouver, BC
Gal Gracen – Sincerely Baby Dumpling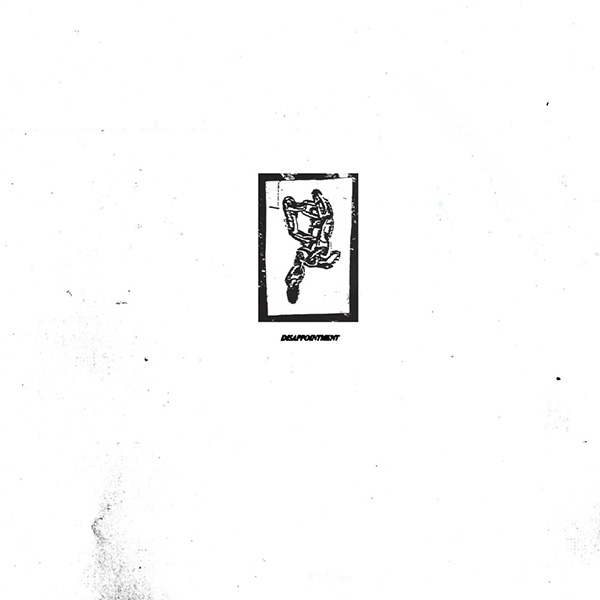 Tunic
Disappointment
Public Tone
Winnipeg, MB
From the constant disappointment of Josh Rohs:
Winnipeg's Tunic roll up their sleeves on their 7" debut, a tetra-pack of knuckle-dragging noise-punk as exothermic (and ephemeral) as an arc flash. These Manitoban noisemongers scrape and claw through tracks like adderall-fueled Liz-kids. Got an itch you can't scratch? Can't get no satisfaction? Here's a dose of *Disappointment*.
Du désappointement constant de Josh Rohs:
(Traduit par la chambre noire de Julie Mayer)
Le groupe Tunic de Winnipeg retrousse ses manches sur son tout premier super 45 tours, un Tetra Pak de punk noise primitif aussi exothermique (et éphémère) qu'un arc électrique. Ces sonoriers manitobains égratignent et griffent à travers les chansons comme de jeunes lézards roublards nourris à l'Adderall. Tu n'peux pas te *scratcher* pour soulager ta démangeaison? T'es pas satisfait? Voici une dose de *Disappointment*.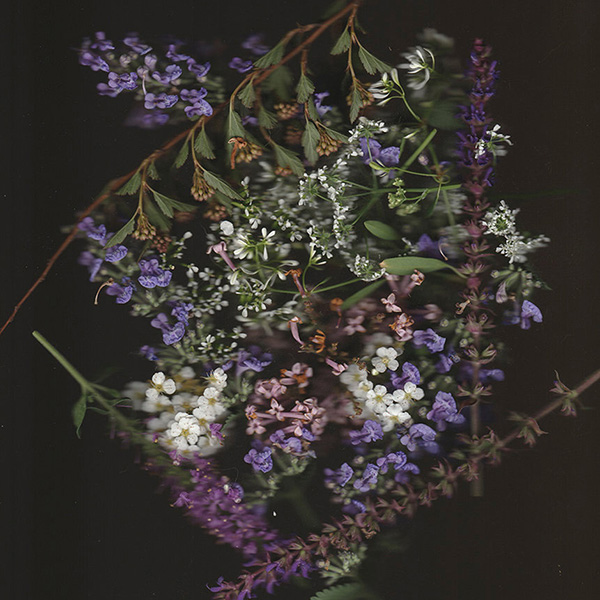 Pyramid//Indigo & SKIN
Split
Self-Released
Edmonton, AB // Montréal, QC
From the ever-expanding skies of Brian Fauteux:
Radio static is how we'll know we're eventually alone. That everything is over. Here is where Pyramid//Indigo's "Lydian Grains" begins. A slight crescendo, disconcerting, leads to "Hands, Bursting with Light." Sounds gleaned from frosted prairie fields build atmospheric swells that call the wild. A long final glance of pink and gold before the graying of sky.
Flip the split.
SKIN calls forth a soundscape marked by the hum of arthropod wings, wind seeping through a window's breach, and the lure of a music box melody. Perhaps there are signs of life after all.
Des cieux toujours grandissants de Brian Fauteux:
(Traduit par les lèvres gercées de Julie Mayer)
Des bruits parasites, voilà comment nous saurons que nous sommes éventuellement seuls. Que tout est fini. C'est ici que « Lydian Grains » de Pyramid/Indigo commence. Un léger crescendo, déconcertant, mène à « Hands, Bursting with Light ». Des sons glanés dans les champs de prairie givrés érigent des remous atmosphériques interpellant la campagne : un long coup d'œil ultime rose et or avant que le ciel vire au gris.
Changez de face.
SKIN évoque un paysage sonore marqué par le bourdonnement d'arthropodes ailés, le vent s'infiltrant par la craque d'une fenêtre et l'attrait suscité par la mélodie d'une boîte à musique. Peut-être y a-t-il des signes de vie après tout.
Pyramid//Indigo – Lydian Grains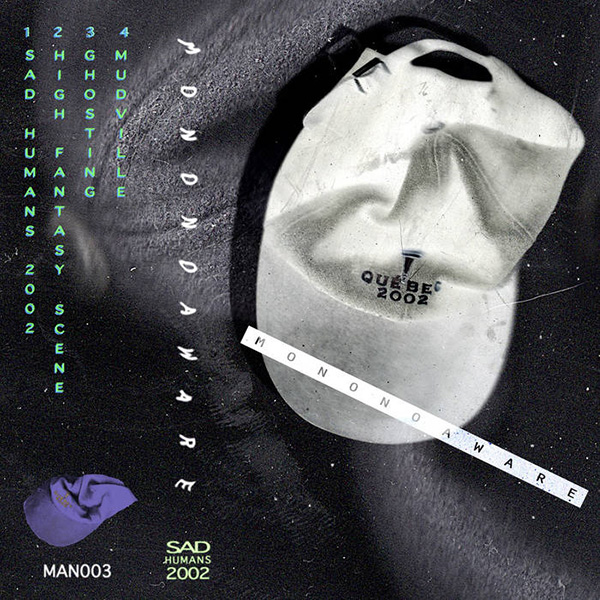 Mono No Aware
SAD HUMANS 2002
Mannequin Tan
Montréal, QC
D'un triste café de banlieue:
Il pleut, la serveuse du café prépare tristement des cupcakes qui seront jetés à la fin de la journée. L'odeur du ruban magnétique encombre mystérieusement les narines des trois clients. Ils s'arrêtent de lire le Journal de Montréal et constatent, en coeur, la fluidité des belles choses. Soudainement, la chanson s'arrête sans crier gare et on retourne à la normalité. 2002 n'aura duré que 6 minutes.
From a sad suburban café:
(Traduit par Alison McReynolds)
It's raining, the café waitress sadly prepares cupcakes that will be thrown out at the end of the day. The scent of a cassette tape mysteriously fill the nostrils of three patrons. They stop reading Le Journal de Montréal and make note of, in their heart of hearts, the fluidity of good things. Suddenly, the song stops without warning and things return to normality. 2002 didn't last more than 6 minutes.
---