Category: New Canadiana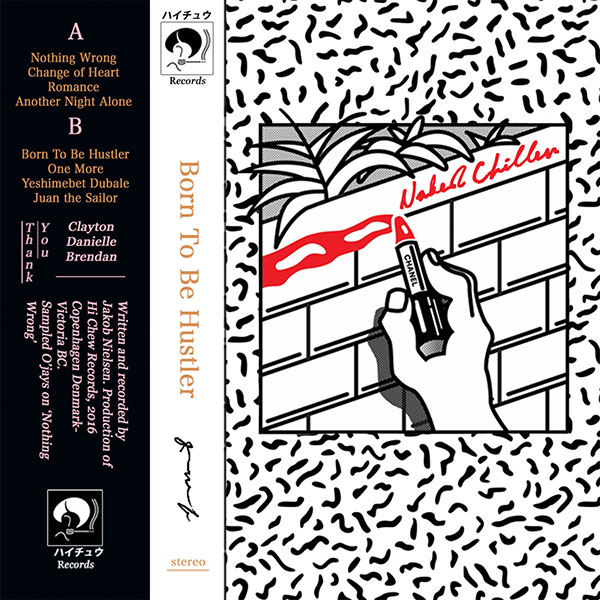 Naked Chillen
Born To Be Hustler
Victoria, BC
From the shaving cream embarrassment of Sam Joseph:
In a sinful city by the sea, angels check their wings at the door. Morose melody lingers in the air of an Art Deco dining hall like the smoke of a million cigarettes. Diamond eyes stare from afar as you look up and down the late-night menu. They know. Your misgivings will be brought to light in the darkroom. Penthouse can become pavement in an instant. Strap yourself in, Casanova. Time to find out if that twin-turbo engine is fast enough to facilitate your safe escape from this pastel hell.
De l'embarrassement de la crème à raser de Sam Joseph:
(Les yeux en diamants d'Odile Leclerc)
Dans une ville pécheresse près de la mer, les anges laissent leurs ailes à la porte. Une mélodie morose persiste dans l'air d'une salle à manger Art déco, telle la fumée d'un million de cigarettes. Des yeux en diamants fixent de loin alors que vous regardez de haut en bas le menu nocturne Ils savent. Vos appréhensions vont être révélées dans la pièce sombre. Un appartement-terrasse peut se transformer en trottoir en un instant. Attache-toi, Casanova. Il est temps de savoir si cette machine à double turbo est assez rapide pour faciliter une évasion sans danger de cet enfer pastel.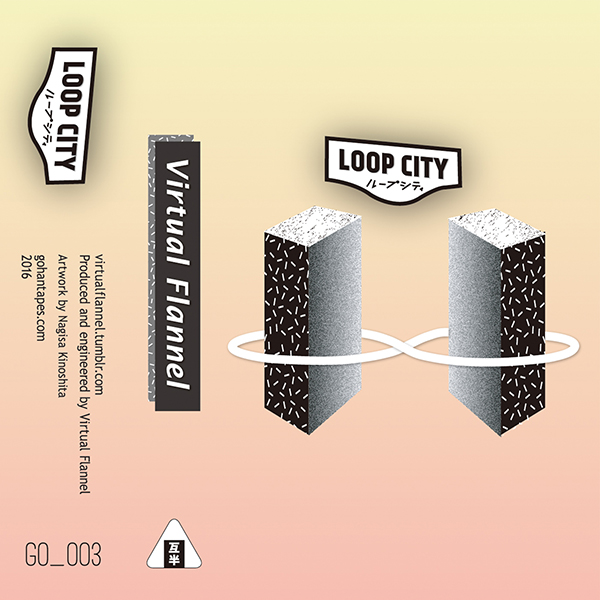 Virtual Flannel
Loop City
(Gohan)
Saskatoon, SK
From the janky jazz of Josh Rohs:
Wary of the blasé beatsmith? Never fear, with OP-1 in hand, your bedroom-bap saviour is here! On a decade of seasick janky jams, Virtual Flannel serves up cassette tape charcuterie, bite-sized vertiginous vamps that dish out more damage than a whole backpack full of thrown stones. Call it chicken soup for the bit-crushed soul.
Du jazz cliquetant de Josh Rohs:
(Traduit par les vamps vertigineuses de Maya Keshav)
Vous vous méfiez du rythmeronnier blasé? Soyez tranquilles, avec OP-1 en main, votre sauveur de chambre-bap est ici! Sur une décennie de morceaux de mal de mer tellement branchés, Virtual Flannel sert la charcuterie de cassette, les petites bouchées de vamps vertigineuses qui encaissent plus de dommages qu'un sac à dos entier rempli de pierres lancées. On dirait que c'est le bouillon de poulet pour l'âme écrasée par le bit.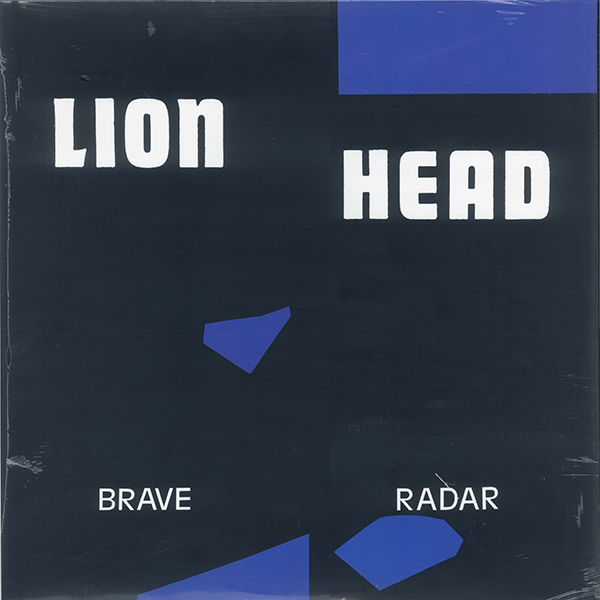 Brave Radar
Lion Head
Montréal, QC
From the littered desk of Laura Donohue:
The elevator's interior is so reflective it is hard to tell when the door has opened. Stepping inside, a million different versions of yourself extend radially from each corner. Tilting sideways to glimpse your other selves, one figure splits from the lattice. The rogue steps forward and presses an arm through the fluid pane. Your fingers almost touch. The elevator chimes the arrival of the 6th floor, ending the fever dream. Where do you go from here?
Du bureau encombré de Laura Donohue:
(Traduit par le voyage en ascenseur de Maya Keshav)
L'intérieur de l'ascenseur est si réfléchissant qu'il est difficile de remarquer que la porte s'est ouverte. En entrant, un million de versions de toi-même se répand en étoile de chaque coin. Tu te penches de côté pour entrevoir tes autres toi, quand un des toi se sépare du treillis. L'intrus s'approche et pousse un bras à travers le carreau fluide. Vos doigts se touchent quasiment. L'ascenseur sonne l'arrivée du sixième étage, mettant fin aux hallucinations. Où tu vas maintenant?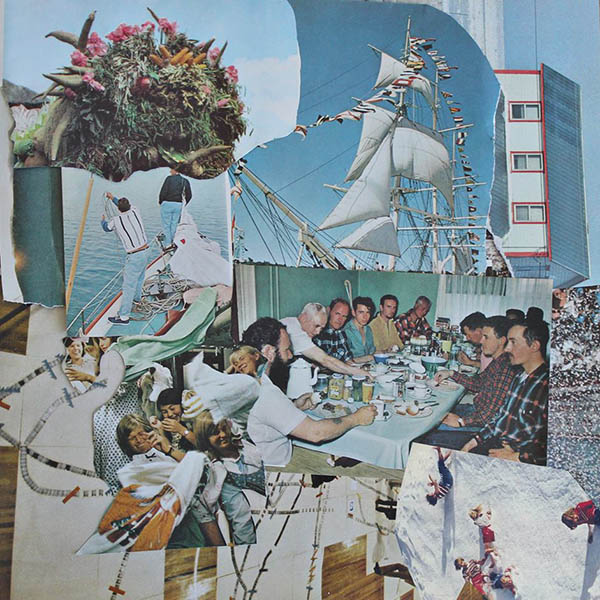 Loving
Loving
(Self-Released)
Victoria, BC
From the trick pony of Katie Jensen:
Trembling jelly words waiting to be scooped up with a plastic spoon. An apology repeated firmly and frequently. Postpunk played on 45 rpm, coated in honey, the needle dragging.
Supine guitar melodies flex their ankles underneath a bleached rim. Carefully selected sentences shift horizontally, mimicking stacked papers lifting their skirts in the wind.
A car crash played in reverse, glass triangles regathering like ants around a nest, front wheels racing backwards from an aquamarine, frothing crest. Once bitten, twice contemplative.
A copper penny placed in the palm of a warm hand like a promise; the most unreliable currency; the most likely to be forgotten on the ground.
Du poney de cirque de Katie Jensen:
(Traduit par les fourmis oubliées de Maya Keshav )
Les mots tremblants de gelée qui attendent d'être ramassés avec une cuillère en plastique. Des excuses qu'on présente et répète avec fermeté, souvent. Du postpunk joué à 45 tr/min, enrobé de miel, l'aiguille traînant.
Les mélodies allongées de guitare fléchissent leurs chevilles en dessous d'un rebord pâle. Les phrases soigneusement choisies se déplacent horizontalement, en imitant les paquets de feuilles qui soulèvent leurs jupes dans le vent.
Un accident de voiture joué à l'envers, des triangles de verre qui se rassemblent comme les fourmis autour d'un nid, les roues avant qui courent en arrière d'une crête bleue-verte moussante. Une fois mordu, deux fois plus songeur.
Un penny en cuivre mis dans la paume d'une main chaleureuse comme une promesse; la devise la moins fiable; celle qui est la plus probable de rester oubliée sur le sol.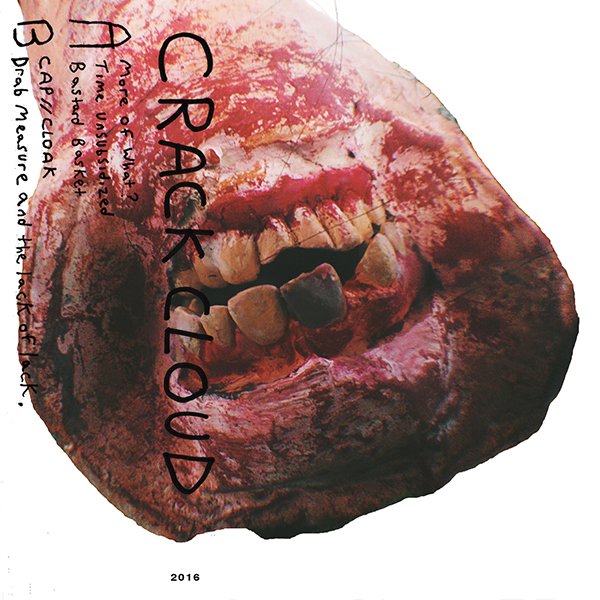 Crack Cloud
Crack Cloud
(Self-Released)
Calgary, AB
From the elixirs of Hailey Celesse McCarthy:
Suspending thick, substantial bass in acidic solutions of jagged, angular guitar strokes and stabilizing percussive rhythms, Crack Cloud achieves an emulsive substance, like mayonnaise, on their self-titled EP. Radiating, the scattering of sonic droplets throughout Crack Cloud's EP gives it a Tyndall hue. The dispersive and continuous phases of the album coalesce on the boundary track Cap//Cloak, with its initial post-punk whip and its wind out drone, the preceding and following elements focus and reflect inward and out.
Des élixirs de Hailey Celesse McCarthy:
(Traduit par la mayonnaise sonique de Maya Keshav)
En suspendant la basse épaisse et solide dans les solutions acides de coups de guitare dentés et angulaires et de rythmes équilibrants de percussion, Crack Cloud atteignent une substance émulsionnable, comme la mayonnaise, avec leur EP éponyme. Rayonnant, les gouttelettes soniques éparpillées à travers l'EP de Crack Cloud lui donnent une couleur Tyndall. Les phases dispersives et continues de l'album se fondent dans le morceau hybride Cap//Cloak, avec son fouettement initial de post-punk et le drone de sa fin, les éléments précédents et suivants se focalisent et réfléchissent vers l'intérieur et l'extérieur.
Crack Cloud – Time Unsubsidized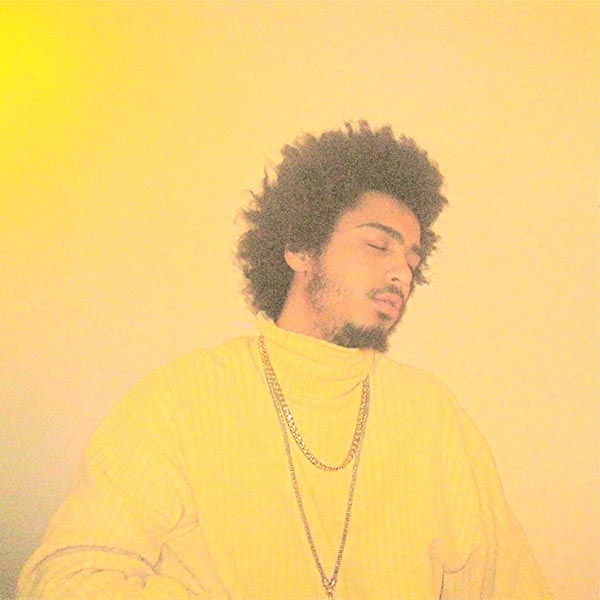 Un Blonde
Good Will Come To You
Montréal, QC
From the rusty sextant of Rolf Carlos:
Mythologies aren't reserved for dusty volumes, or shallowing scriptures on windswept sandstone; new legends are being furtively created by your next door neighbour, in their noisey downtown apartments, long after you've gone to bed. Good Will Come To You, the second in a trilogy of exploratory folk-gospel by Montréal's elusive Jean-Sébastien Audet offers just that. Laying naked at the crossroads of Art&B, spirituals, and Jobim, Un Blonde is reaching into the deep pockets of tradition, but pulling up his own currency. A cow-licked Phil Elverum, heartbroken, layering endless guitars as he builds The Glow Pt. 2; D'Angelo, possessed, determined to break the backbone of harmonic possibility as he croons 16-tracks deep on Voodoo; David Longstreth, strangling impossible chords from his Stratocaster with his middle finger aimed at Yale. This isn't comparison, so much as orientation. Triangulate your compass, and let it lead you to a new mythology; just trust your judgement.
Du sextant rouillé de Rolf Carlos:
(Traduit par le voisin élusif de Maya Keshav)
Les mythologies ne sont réservées ni pour les tomes poussiéreux, ni pour les textes sacrés qui déteignent sur le grès battu par le vent; les nouvelles légendes sont en train d'être créées en catimini par votre voisin d'à côté, dans son appartement bruyant du centre-ville, bien après que vous vous serez couché. Good Will Come To You, le deuxième dans une trilogie de folk-gospel exploratoire de l'élusif Jean-Sébasiten Audet de Montréal vous offre justement cela. Allongé nu au carrefour de l'Air&B, du spirituel et de Jobim, Un Blonde met les mains dans les poches profondes de la tradition, mais il en tire sa propre monnaie. Un Phil Elverum avec une rosette et un coeur brisé, qui étale des guitares interminables pendant qu'il construit The Glow Pt. 2; D'Angelo, possédé, résolu à casser l'épine dorsale de la possibilité harmonique quand il chante 16 morceaux de Voodoo profond; David Longstreth, qui étrangle les accords impossibles avec son Stratocaster en faisant un doigt d'honneur à Yale. Ceci n'est pas une comparaison, c'est plutôt une orientation. Triangulez votre boussole, et laissez-la vous mener à une nouvelle mythologie; faites-vous confiance.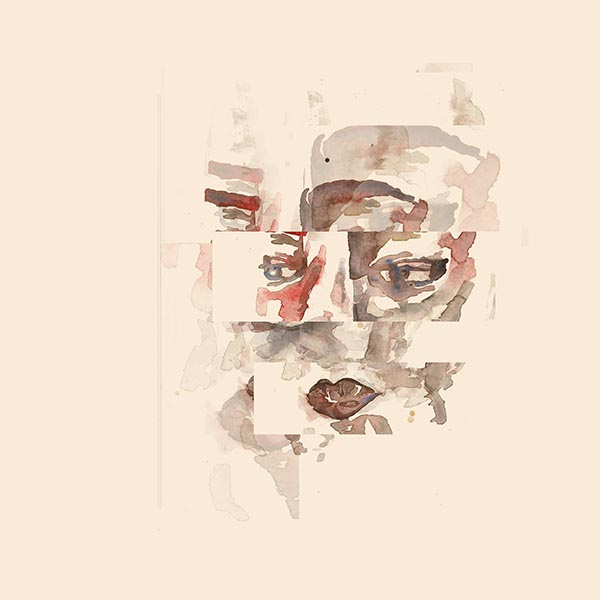 Dories
Outside Observer
Montréal, QC
From the egg salad massacre of Sam Joseph:
You once watched the world go by from the backseat. Now, you grip the wheel as an embittered young adult, as you make your way to a friend's wedding, or perhaps another final exam, or maybe a late-night flight to the end of the world. The starfire syncopation of streetlights and Pantone-perfect Mile End row houses sears your sleep-deprived eyes like flank steak on the grill (and boy does that metaphor make you wish you could break the ramen routine just this one time). You're being waved through. Drive into the darkness; it is only the pretext to a new day.
Du massacre d'une salade d'œufs de Sam Joseph:
(Traduit par le prochain examen final de Maya Keshav)
Autrefois, tu regardais passer le monde sur le siège arrière. Maintenant, tu serres le volant en tant que jeune adulte aigri, pendant que tu te diriges vers le mariage d'un ami, ou peut-être un autre examen final, ou un vol de nuit vers la fin du monde. La syncope scintillante des lampadaires et des maisons Pantone-parfaites en rangée du Mile End calcine tes yeux en manque de sommeil comme une bavette sur le grill (et ouf que cette métaphore te donne envie de rompre la routine du ramen juste une seule fois). Tu es en train d'être invité à passer. Tu roules dans l'obscurité; ce n'est que le prétexte d'une nouvelle journée.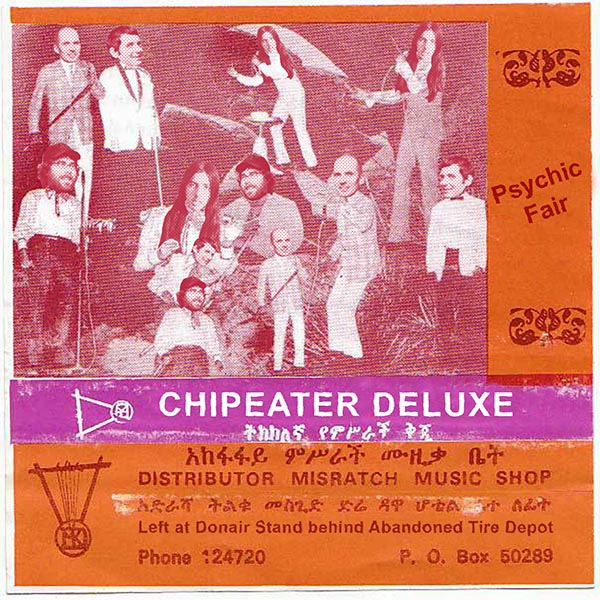 Psychic Fair
Chipeater Deluxe
(Self-Released)
Halifax, NS
From the radar scans of Gabe Girard:
Deep within the caves, recesses, and exposed bedrock strata of the peninsula known as Halifax lie several geological anomalies. Tunnels without entrance or exit. Long dark passages too coarsely shaped, too needlessly circuitous to be of manmade origin wind and bore themselves deep into the earth. At length, they culminate in spacious halls possessing strange resonant qualities. Ground-penetrating radar scans have located some of these halls. One such hall, of particular interest to resident geologist Josh Salter, has been dubbed The Echo Chamber. According to locals, this chamber has been emanating its distinctive vibrations for years. Field recordings have turned up interesting results. For now, these recordings are our only glimpse into what lies beneath.
Des balayages radar de Gabe Girard:
(Traduit par la spéléologue Maya Keshav)
Au fond des grottes, des alcôves et des strates exposées de la roche mère sur la péninsule qui s'appelle Halifax se trouvent plusieurs anomalies géologiques. Des tunnels qui n'ont ni entrée ni sortie. Des passages longs et sombres en forme trop crue, trop inutilement sinueuse pour être créés par l'homme s'enroulent et se creusent au fond extrême de la terre. Plus tard, ils aboutissent dans les corridors spacieux qui possèdent des qualités bizarrement sonores. On a localisé quelques-uns de ces corridors grâce aux balayages radar qui peuvent percer la terre. Un tel corridor, d'un intérêt particulier pour le géologue résident Josh Salter,, était surnommé The Echo Chamber (la chambre de réverbération). Selon les gens du coin, cette chambre dégage ses vibrations distinctives depuis des années. Les enregistrements sur place ont révélé des résultats intéressants. Pour le moment, ces enregistrements sont notre seul aperçu de ce qui se trouve en dessous.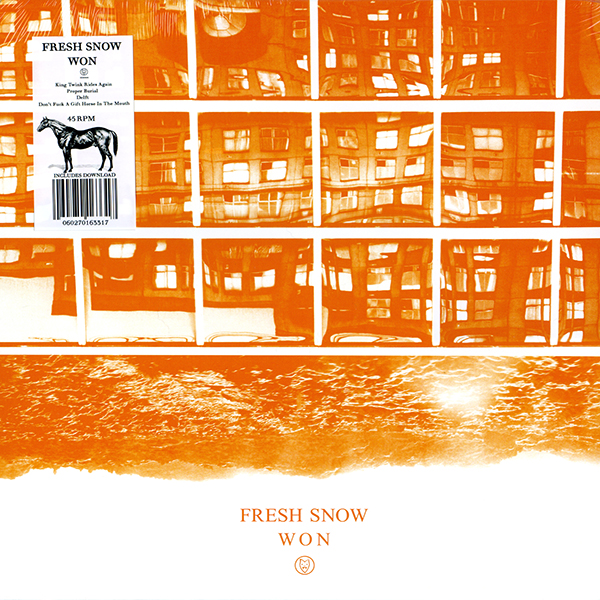 Fresh Snow
WON
Toronto, ON
From the frozen technology of Brendan Lehman:
City streets, forest paths; in and out, up and down. Running from one dirty thrill to the next euphoric hell. Fresh Snow is the score to your chase, sprinting with you as the graceful noise tears down walls and trees alike. Yet still, the sun will rise tomorrow.
De la technologie gelée de Brendan Lehman:
(Traduit par le soleil pensif de Maya Keshav)
Les rues de la ville, les chemins forestiers; ici et là, en haut et en bas. En courant d'un frisson louche vers le prochain enfer euphorique. Fresh-Snow est la bande sonore de ta chasse, qui court à toute vitesse avec toi pendant que les bruits gracieux démolissent les murs et les arbres. Mais tout de même, le soleil se lèvera demain.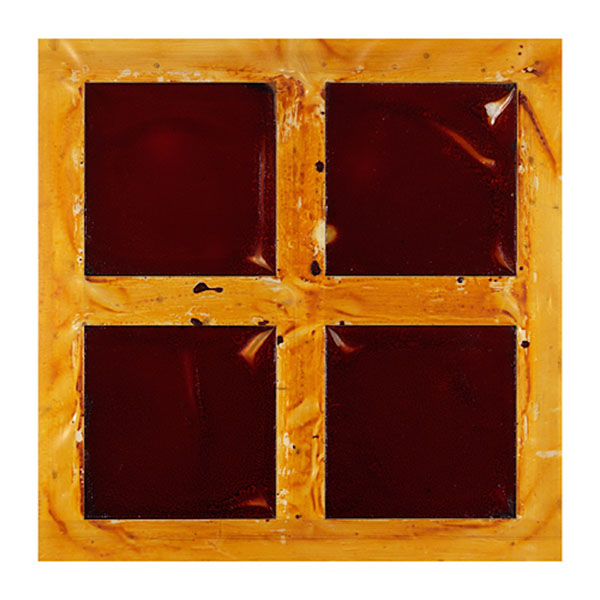 d'Eon
Foxconn / Trios
(Knives)
Montréal, QC
From the rendered mesh of Aaron Levin :
Surfacing tones Hegelian, Foxconn / Trios glides through a MIDIfried dystopia jit-compiled into quantized oblivion. Get lifted by the emotional vanguard as d'Eon explores the ergonomics of labour in an age of continuous data. Catch you in the mesh.
Du réseau transformé Aaron Levin:
(Traduit par la dystopie explosée de Maya Keshav)
En faisant ressortir les tons hégéliens, Foxconn / Trios plane dans une dystopie du genre MIDI explosée qui est compilée à la volée jusqu'à l'inconscience réglée pour atteindre une certaine perfection. Laisse-toi t'envoler par l'avant-garde émouvante alors que d'Eon explore l'ergonomie au travail à l'ère des données continues. À plus tard sur le Web.
d'Eon – Transparency Part III – ii
---