Category: Mix
Various
Wyrd Chill v1
Various
From the heart of Marie Claire LeBlanc Flanagan:
Maybe you are rolling alone. Shift into a low gear. Open your windows. See that hill ahead? Climb it anyway. Roll into the long coast of nothing.
Du coeur de Marie:
Peut-être que vous roulez seul. Mettre en marche basse. Ouvrez votre Windows. Vous voyez cette colline en avant? Montez de toute façon. Rouler dans la longue côte de rien.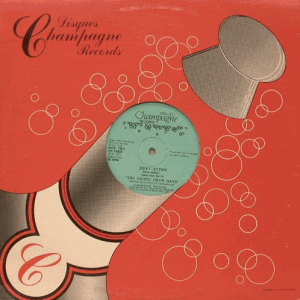 Brandon Hocura
It's My House (A Canadian Disco Experience)
Toronto, ON

In collaboration with
Scion Sessions
, Weird Canadian archivist Brandon Hocura produced an
incredible mix
of vintage Canadian disco, soul, reggae, and island sounds. We're really excited to share this mix with you!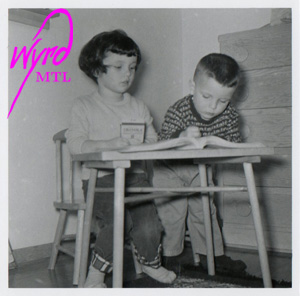 Wyrd MTL
2011 Mixtape
(Self Released)
Montreal, QC

With less than a week until
Wyrd MTL
we're excited to offer a quickie sampler mix spotlighting the 10 artists from this year's inaugural lineup. All have been previously featured on Weird Canada, and will appear in the flesh on Monday, June 20 at La Sala Rossa.
Grip your tickets
!
[audio:http://weirdcanada.com/binary/WYRD-MTL-2011-MIX.mp3|titles=Wyrd MTL 2011 Mix (track-listing below)] Wyrd MTL 2011 Mix
Track-listing
[00:00] :: Lantern – "I Don't Know"
[03:50] :: Ultrathin – "Glass City"
[06:40] :: Dreamcatcher – "Dr. Clawk"
[10:15] :: Hobo Cubes – "Through The Ages"
[12:57] :: Dirty Beaches – "Coast to Coast"
[17:17] :: The Friendly Dimension – "Executive Koala"
[20:25] :: Shortpants Romance – "Heatwave"
[21:15] :: Man Made Hill – "Er Her"
[23:20] :: D'eon – "Thousand Mile Trench"
[29:08] :: Headaches – "Poor Decisions"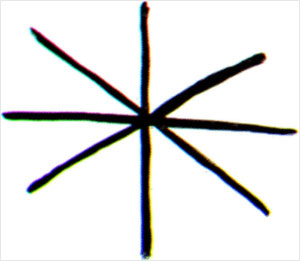 From the midnight-mind of Drew Marshall:
Here's a mixtape featuring some of the most radical bands in Canada that happen to be performing at the Wyrd Alberta Traveling Festival from April 30 – May 2. Each of the songs were selected from the ever-growing online database of Weird Canada reviews. Sole proprietorship of these tracks has long since been sourced out to the general broadband public and for good reason in today's idea-swapping, music-sharing platform of the digital revolution. And what is it all for? well, as it happens to be we find our actualization in the accumulation of bodies that come together and celebrate our eager-mindless expressions and appreciate those of others. The next great collaboration takes place in a three-part series spanning the ever-expanding, always-contracting province of Alberta from April 30 to May 2. In preparation for this momentous occasion, we have packaged a kinetic stream of glitch-bots and odd entities to please those snow-burried souls back into oblivion. Please enjoy with severe caution. [The mix contains songs by: Nü Sensae, COSMETICS, Grand Trine, Krang, Grown-Ups, Omon Ra, Shearing Pinx, Myelin Sheaths, and Brazilian Money]
De l'état d'esprit de minuit de Drew Marshall:
(Traduit par Odile Leclerc)
Voilà un mix tape présentant quelques-uns des groupes les plus radicaux au Canada qui joue en ce moment au Traveling Festival de Wyrd Alberta du 30 Avril au 2 Mai. Chacune des chansons étaient sélectionnée des bases de données toujours grandissantes des critiques de Weird Canada. Le droit de propriété unique de ces pistes a depuis longtemps été mis sur la large bande du public général et pour une bonne raison dans les échanges d'idées et les plateformes de partage de musique d'aujourd'hui de la révolution digitale. Et tout ça pourquoi? Bien, il serait que nous nous trouvons notre actualisation dans l'accumulation de corps qui se rassemblent et qui célèbrent nos stupides expressions désireuses et apprécier celles des autres. La prochaine grande collaboration prend place dans une série en trois parties traversant la toujours-croissante, toujours-contractante, la province d'Alberta du 30 avril au 2 mai. En préparation de cette mémorable occasion, nous avons emballé un courant kinésique de robots à pépins et d'entités étranges pour faire plaisir à s'en rendre au néant à ces âmes enterrées sous la neige. S'il-vous-plaît, à apprécier avec beaucoup de prudence. [ le mix contient des chansons de : Nü Sensae, COSMETICS, Grand Trine, Krang, Grown-Ups, Omon Ra, Shearing Pinx, Myelin Sheaths et Brazilian Money.]
---