Category: Inferred Views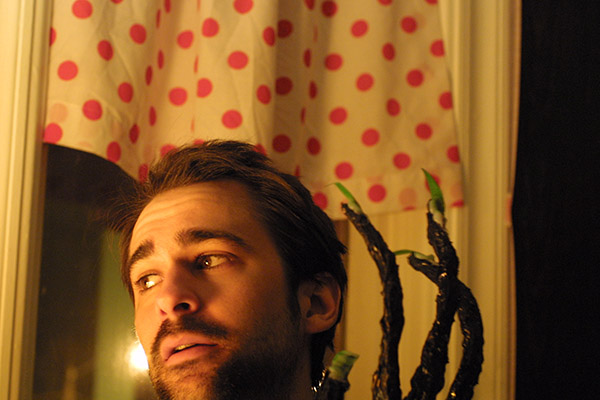 Phil Osborne
Artist, Animator, Sculptor, Monster Maker
Ottawa, ON
From the pinpointed jazz of Julia Dickens:
Local Ottawa (by way of Victoria) monster-maker Phil Osborne has been oozing and sliming his way into our hearts with his tripped out show posters, psychedelic band projections, and lysergic hand drawn and clay animations. Included in such is the video for "Cemetery House" by Montreal-via-Victoria band/rat pack, Babysitter. Phil also has been known for creating his own brand of DIY capitalism, from the Monster Party Art Gallery in Victoria, to Osborne Oddities, his weekend-only living-room cabinet of curiosities. Phil closed his store somewhat recently, but his wares are still available to purchase on Etsy and brand spanking new Ottawa record shoppe, Gabba Hey. He recently participated in a two month group exhibition at Saw Gallery.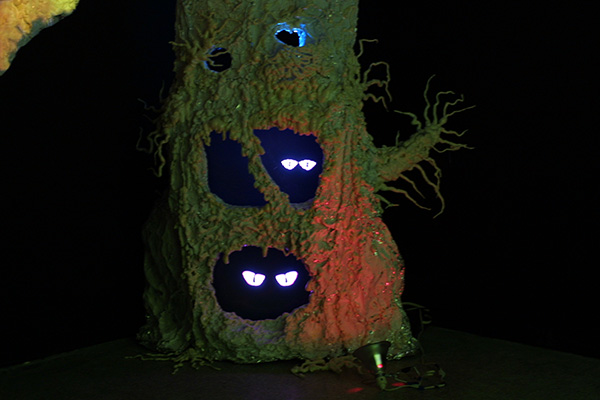 If you could pinpoint a favourite project – even if it's not the thing you're most well known for, but were really happy about or jazzed on – does anything stand out?
The thing I've done that meant the most to me, and I've done it twice in Victoria, [was the] Monster Party Art Gallery. That was something that I had planned when I was 18-19, when I got into the idea of decorating my room, and possibly other places in the future, but I didn't know where or how, or how a gallery worked, or what a gallery was. I was just like "I'm gonna sketch these out," these ideas for kinda Peewee's Playhouse kids show environments, kinda like wacky horror, colourful, 60s – 80s interactive puppet environments. Fast forward 10 years later, when I'm living in Victoria, I was like "fuck that, I'm just gonna do it now." I had this studio in downtown Victoria surrounded by the acupuncture and yoga studios. It was a pretty big space, and I was living there but like you couldn't live there, it was above a nightclub. It was really bad; horrible working conditions, but I was like: "I have to do that idea I've always had." So I quit my job and got a business licence and just opened my own gallery. I had, by then, amassed enough of my own work to have a store. I had the pot heads, the screen prints, and the puppets, videos, it was all there.
People would come in and there would be a puppet moving, like, freaking people out, or a little mouse in a mouse hole, peeking, like, I'd be hidden behind the wall, you know… people would come in and they'd be like AH! [Phil makes the sound of a surprised or scared person] That was an idea that meant a lot to me… [to say] "fuck work, I'm just gonna do this", try to get into the business side of it for the first time. That was the beginning of me trying to sell my art. Before that I didn't even have an Etsy store. It started with that… and then I moved it to a record store, upstairs, Talk's Cheap Records.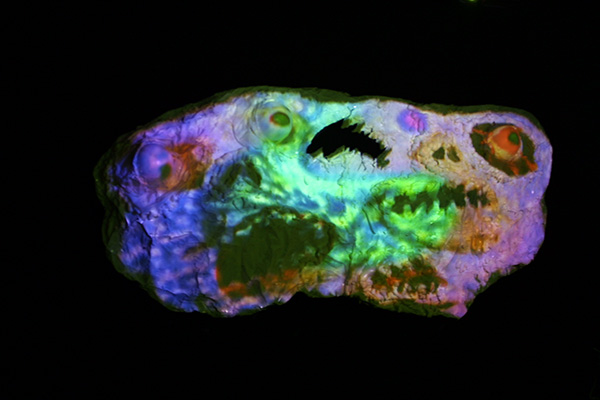 Why don't you tell me about your recent project at SAW Gallery?
Jason [from SAW Gallery] asked me to do the show. I had done a fundraiser there, and he's familiar with my stuff from the Saw Youth Program. We didn't know each other back then. I would have never thought we would be collaborating so closely together. We're really into the same shit, like, he's helping me out, he's sending me to Sudbury to another—
What's going on in Sudbury?
I don't know the details, it's pretty, kinda sketchy. [Last year] they put all the artists in cages? They do this every year. One time they put them in this shitty, seedy hotel, and now it's an abandoned, decrepit mall…the Galerie de Nouvel Ontario asked like 15 to 20 different Canadian galleries to send them a different artist of their choice, so because I just did that show, SAW Gallery sent me because they like what I do. It's mostly geared towards installation it sounds like? We're going to be in vacant spaces that used to be businesses, and there are still businesses in there apparently, but its mostly falling apart, and we're going to, uh, do our thing in there, like share some spaces or each get a space or something like that. And then people come in and shop and see what you're doing and there's going to be an opening. But I don't think it runs for long. And there's going to be bands playing for the opening night.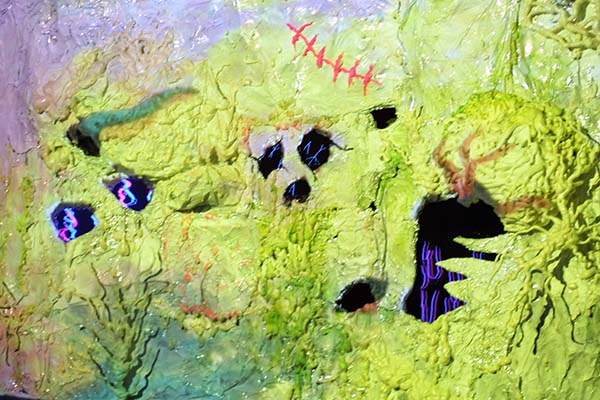 Ok, back to talking about the show at Saw. Can you describe the project to me?
So, it was inspired by the David Hoffos show, if you know him. He had a show at the National Gallery, I went to see it twice. If it was there now I would go every day. One of his pieces was a projection on a piece of cardboard of a woman drinking a coffee in the dark. It looks like a real person, it looks 3D but then you get close and then realize that it's a projection on layers of cardboard. That gave me some ideas, because I'm really interested in trying to make, this is like a theme in some of my art, is trying to make the cartoon world a real thing, or a hallucination or something that's fantasy or science fiction, real. I was inspired by that, so what I did was… it's three projectors, in the dark, three different walls… it's so visual it's hard to describe it… You'll see it move, because it's animation. Ok, there' s a few different pieces. There's a big monster: there's a tree with holes in it, cartoon eyes that look left and right and pop in and out of the darkness of the tree, this eerie kind of halloween-y tree. And then there's two planets, just floating there, and then there's a big wall of… it's like an organic horror wall with holes in it and a tentacle that comes out with claymation bugs going inside the holes. That's [an] animation projection on this kind of zitty, bumpy, foam structure. It looks like really intense acne, tumours, veins, really organic. Everything is made out of foam, and there are monitors inside the structures showing animation. So not only is it animation projected on the structure, but the structure itself has animation inside of it that doesn't interfere. The animation that's projecting isn't interfering with what's on the monitor because it's light itself. So the monster, for example, is a random monster with random disconnected monster mouths and eyes that are just kind of freaking out kind of like a kids drawing. Inside there's a hole in the middle of the head and there're these cracks. I put a monitor inside that, in that hole and there's an animated cartoon-y brain kinda freaking out. All the animations are on a three minute loop. Sometimes they get darker, the colour gets darker and it changes the mood of the room and everything appears brighter, like the planets become lighter. The planets look like a cartoon-y version of Mars, with volcanos erupting, zits and bubbles forming, everything is changing colour, all the pieces change colour, psychedelic kinda like the stuff I do at rock shows, with an overhead projector and food colouring and olive oil.
There's no concept, they're not even meant to be in the same room. It's kind of just like experiments of this kind of medium that's new to me that [I realized] I could do a lot with .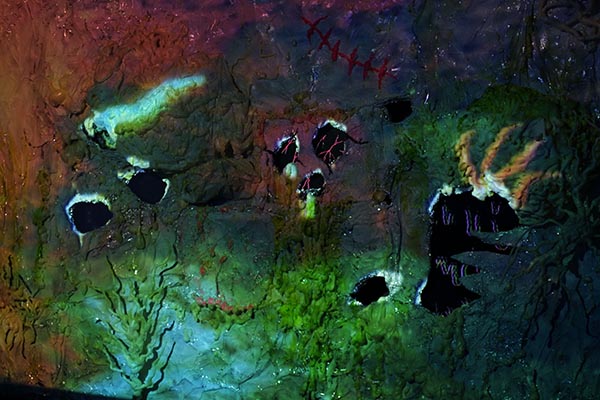 You seem like a pretty process-oriented person: everything is part of or sort of exists in the same world. It feels like your projects kind of bleed into one another. Working on one project will lead into a film you want to make later on, that sort of thing. That's the impression that I get.
One medium enters another. How it came about was because Jason was like: "you should do an installation," because nobody else was going to do an installation. He was like: "go nuts… projectors, monitors, we'll get it for you." So it was based on what he said, what he randomly threw at me. I was like: "oh yeah, that thing I wanted to do!" or "that would be a good way [to do it], with projections." I like the idea of the puppets and scaring people, but I'm not going to be there for two months. So how do I do that? Well, with video. So with the monitors and projectors. Jason said he's seen a lot of shows, but that he couldn't compare [my installation] to anything else, that it was essentially original. That he's seen a lot of installations with projections, but he's never seen one that combined both like that. So there's something there. And that's what I want to do with the Sudbury thing … to make it 3D. That's the thing [with] 3D: if you're really far away, you're like: "is that alive?" Like, it's in the dark and… it's 3D! Again, it fits with the idea of trying to make the cartoon world a real thing. And also my disappointment with all the drugs I did that never made me hallucinate. Like, I wanna hallucinate with art and I want to make other people hallucinate together, they can all see the same thing.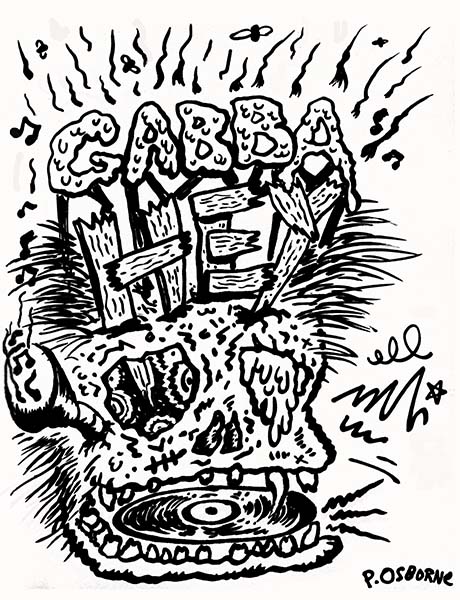 Are you doing any music videos for anyone in the near future?
I'm finishing two now, one for Street Meat, and that's totally improv, basically it's like a mixture of a bunch of faces, cartoon-y faces, made up of clay animation parts and line animation parts. Moving, stop motion kinda objects, like a pair of scissors becoming eyes, a face that's constantly changing, faces made out of many different things. And then another thing for a friend in Victoria, Slim Sandy, who is a rockabilly guy. That one [is all ready].
Alright! Any other projects you want to mention that are coming up? What's the five year plan? Will you ever get a website?
I will have a website this year I hope, but for now I'm on people's blogs like this one right now and Youtube and Etsy and Ebay and Facebook. I will always be making toys and animations, but I hope to make at least one short film involving weird alien puppets.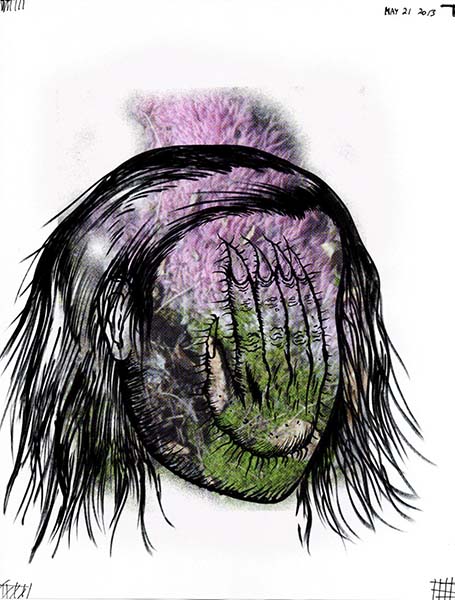 De la surexcitation ponctuelle de Julia Dickens:
(Traduit par Jessica Grenier)
Le manufacturier de monstres originaire de Victoria, Phil Osborne, a su s'immiscer dans les cœurs à Ottawa avec ses affiches de spectacle complètement démentes, ses projections musicales psychédéliques et ses animations lysergiques en plasticine ou faites à la main (comme le vidéo de « Cemetery House » fait pour Babysitter, la meute de Montréal). Phil est aussi connu comme le créateur de sa propre marque capitaliste à la DIY, de la Monster Party Art Gallery à Victoria en passant par Osborne Oddities, son salon qui devient un cabinet de curiosités les fins de semaine. Phil a récemment fermé sa boutique, mais on peut toujours acheter ses trucs sur Etsy et dans un tout nouveau magasin de disques à Ottawa, Gabba Hey. Dernièrement, il a participé à une exposition de groupe qui a duré deux mois à la Galerie Saw.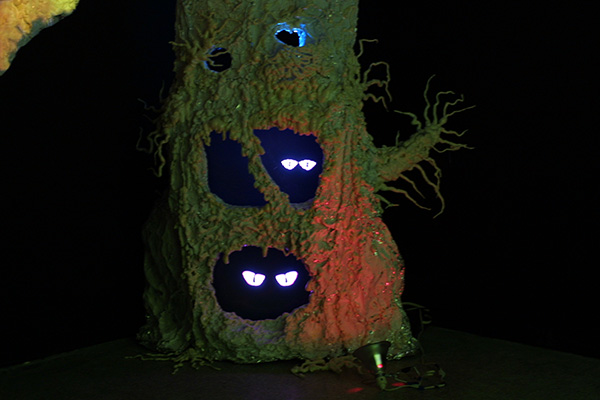 Si tu pouvais nommer un projet préféré – qui t'a emballé ou que tu es vraiment content d'avoir fait, même si ce n'est pas un de tes plus connus – qu'est-ce que ce serait?
Un que j'ai fait et qui me tenait vraiment à cœur (et je l'ai fait deux fois à Victoria) [c'était le] Monster Party Art Gallery. C'était quelque chose que j'avais planifié quand j'avais 18-19 ans : l'idée m'était venue de décorer ma chambre, et peut-être éventuellement d'autres endroits, mais je ne savais pas où ni comment, ni même ce que c'était une galerie d'art ou comment ça marchait. J'étais juste « Je vais faire ces sketchs », des idées un peu dans le style de l'émission pour enfants Peewee's Playhouse, un peu comme de l'horreur farfelue et colorée, avec des marionnettes interactives des années 60-80. Dix ans après, j'habitais à Victoria et je me suis dit « fuck that, je vais le faire maintenant ». J'avais un studio au centre-ville, entouré de locaux de yoga et d'acupuncture. C'était un endroit assez grand, j'habitais là, mais je n'avais pas vraiment le droit, c'était en haut d'un bar. C'était vraiment moche, les conditions de travail étaient horribles, mais je me disais : « Il faut que je fasse cette idée que j'ai toujours eu. » Alors j'ai démissionné, j'ai obtenu un permis d'exploitation et j'ai ouvert ma propre galerie d'art. À ce moment, j'avais accumulé assez de mes œuvres pour avoir un magasin. J'avais les pots en forme de têtes, les sérigraphies, les marionnettes, les vidéos… tout était là.
Chaque fois que quelqu'un rentrait, une marionnette s'activait et leur faisant peur, ou une petite souris dans son trou sortait la tête, ou j'étais caché derrière un mur, tu vois le genre… Donc les gens rentraient et ils étaient comme AH! [Phil imite un cri surpris ou effrayé] C'était une idée qui me tenait à cœur… [de juste dire] « fuck le travail, je vais faire ça », d'essayer de voir le côté entrepreneurial pour la première fois. C'était les débuts de la vente de mon art, avant même que j'aie une boutique Etsy. C'est comme ça que ça a commencé, et après je l'ai déplacé dans un magasin de disques, Talk's Cheap Records.
Parle-moi de ton dernier projet à la Galerie SAW.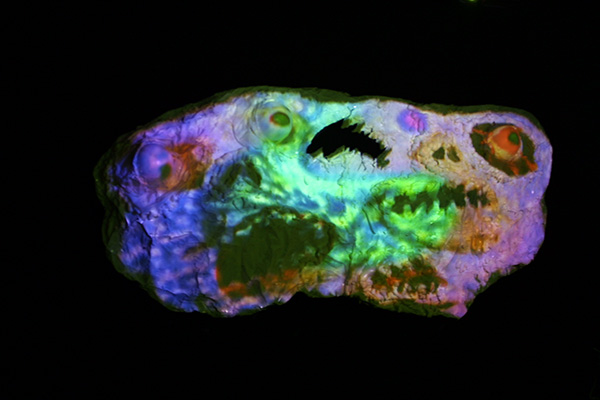 Jason [de la Galerie SAW] m'a demandé de faire l'exposition. J'y avais déjà fait une collecte de fonds, et il connait mon travail par le programme jeunesse de SAW. On ne se connaissait pas à l'époque. Jamais je n'aurais pensé qu'on en viendrait à collaborer autant. On aime le même genre de trucs, et puis il m'aide, comme il va m'envoyer à Sudbury pour…
Qu'est-ce qui se passe à Sudbury?
Je ne sais pas les détails, c'est quand même un peu louche. [L'an passé], ils ont mis les artistes dans… des cages? Ils font ça chaque année. Une fois, ils les ont mis dans un hôtel miteux et là, c'est un centre commercial abandonné… La Galerie de Nouvel Ontario a demandé à 15-20 galeries d'art canadiennes de leur envoyer différents noms d'artistes, alors comme je venais juste de faire cette exposition, la Galerie SAW a envoyé le mien vu qu'ils aiment ce que je fais. J'ai entendu que ça s'enlignait vers des installations..? On va être dans d'anciens commerces vides – il parait qu'il y en a qui marchent encore, mais c'est en train de tomber en ruine – et on va, eh, faire nos trucs là, comme se séparer les espaces entre nous ou quelque chose du genre. Et les gens vont venir magasiner et ils vont voir ce qu'on fait – mais je ne pense pas que ça va durer longtemps. Il va y avoir un vernissage et des groupes vont jouer pendant la soirée.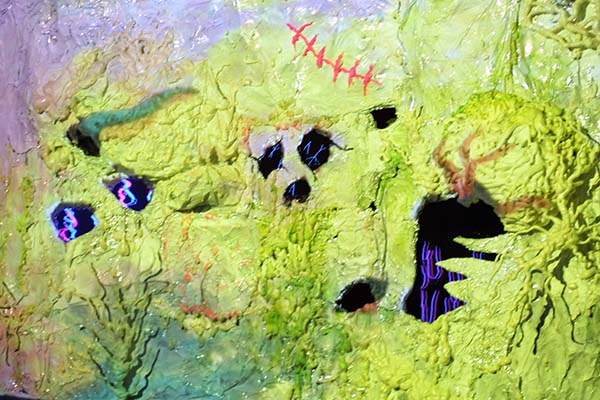 OK, si on revient sur l'exposition à SAW, est-ce que tu peux me décrire le projet?
J'ai été inspiré par l'installation que David Hoffos avait faite à la National Gallery, je ne sais pas si tu le connais. J'étais allée la voir deux fois. Si elle y était encore, j'irais la voir tous les jours. Une des pièces était la projection d'une image – une femme buvant du café dans le noir – sur un morceau de carton. On aurait dit que c'était une vraie personne, en 3D, mais en s'approchant, on voyait que c'était une projection sur des couches de carton. Ça m'a donné des idées… parce que c'est un thème dans une partie de mon art. Je voulais vraiment essayer de faire… de rendre le monde du dessin animé comme s'il était réel, ou une hallucination ou quelque chose comme du fantastique ou de la science-fiction. Ça m'a inspiré, alors ce que j'ai fait c'est… c'est trois projecteurs sur trois murs différents, dans le noir… C'est tellement visuel que c'est difficile à décrire… On va le voir bouger, parce que c'est animé. OK : il y a plusieurs pièces différentes. Il y a un gros monstre, il y a un arbre inquiétant avec des trous, comme on en voit à l'Halloween, et des yeux en dessin animé qui regardent à gauche et à droite en apparaissant et disparaissant dans les trous noirs. Et il y a deux planètes qui font juste flotter, et il y a un grand mur de… c'est comme un mur d'horreur organique avec des trous, et il y a un tentacule qui sort avec des insectes en plasticine qui rentrent dans les trous. C'est une projection de dessin animé faite sur une structure en mousse bossée, comme si elle était couverte d'acné vraiment intense, de tumeurs, de veines… Tout est fait de mousse, et il y a des moniteurs dans les structures qui montrent des animations. Donc en plus d'être projetée sur la structure, l'animation est aussi montrée dans la structure, mais ça ne fait pas d'interférence. Celle projetée n'interfère pas avec ce qui est sur le moniteur parce que c'est de la lumière. Alors, le monstre, par exemple, c'est un monstre générique avec des bouches et des yeux d'autres monstres aléatoires, faits un peu comme un dessin d'enfant, qui paniquent. Au milieu de la tête, il y a un trou et des craques. Il y a un moniteur à l'intérieur avec un dessin animé de cerveau en train de s'agiter. Toutes les animations font une boucle de trois minutes : parfois, elles deviennent plus sombres, les couleurs sont plus foncées et ça change l'ambiance de la pièce, ou tout devient plus clair, comme les planètes. Les planètes sont comme une version dessin animé de Mars – avec des volcans en éruption, des boutons et des bulles qui se forment – toutes les pièces changent de couleur, c'est psychédélique, un peu comme ce que je fais pour les spectacles rock avec un rétroprojecteur, de l'huile d'olive et du colorant alimentaire.
Il n'y a pas de concept, ils n'ont même pas été faits pour être dans la même pièce. C'est plus une expérience avec ce genre de médium qui est nouveau pour moi, et [que j'ai réalisé] qui me permettrait de faire beaucoup de choses.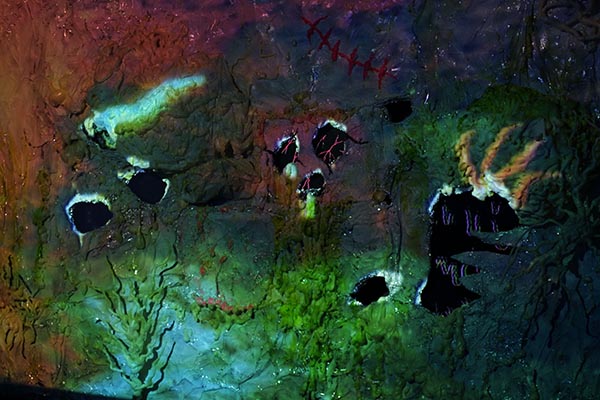 On dirait que tu es une personne axée sur le processus : tout fait partie du même monde. C'est comme si tes projets se fondaient un peu les uns dans les autres. Par exemple, travailler sur un projet va mener à un film que tu veux faire plus tard. C'est l'impression que ça me donne.
Les médiums se rejoignent. C'est arrivé parce que Jason était comme « tu devrais faire une installation », vu que personne d'autre n'allait en faire. Il disait « ce que tu veux, des projecteurs, des moniteurs, on va te l'avoir ». Alors c'était basé sur ce qu'il disait, ce qu'il me lançait au hasard. J'étais comme « oh ouais, ce truc que je voulais faire! » ou « ça serait une bonne façon [de faire telle chose], avec projections ». J'aime l'idée des marionnettes et de faire peur aux gens, mais je ne serai pas sur place pendant les deux mois, alors comment je fais ça? Eh bien, avec une vidéo, alors avec des moniteurs et des projecteurs. Jason a dit qu'il avait vu beaucoup d'installations et qu'il ne pouvait comparer [mon installation] à rien d'autre, que c'était vraiment original. Il a vu plein d'installations avec des projections, mais jamais une qui les combinait comme ça. Donc, il y a quelque chose là-dedans. Et c'est ce que je veux faire avec le truc à Sudbury… le faire en 3 D. C'est ce qui est bien avec la 3D : si on est vraiment loin, on se dit « est-ce que c'est réel? » Et là, c'est dans le noir… et c'est 3D! Encore une fois, ça va avec l'idée de rendre le monde animé réel. Et aussi ma déception de toutes les drogues que j'ai essayées qui ne m'ont jamais fait halluciner. Je veux halluciner avec l'art, et je veux faire halluciner les gens, et qu'ils voient la même chose tous ensemble.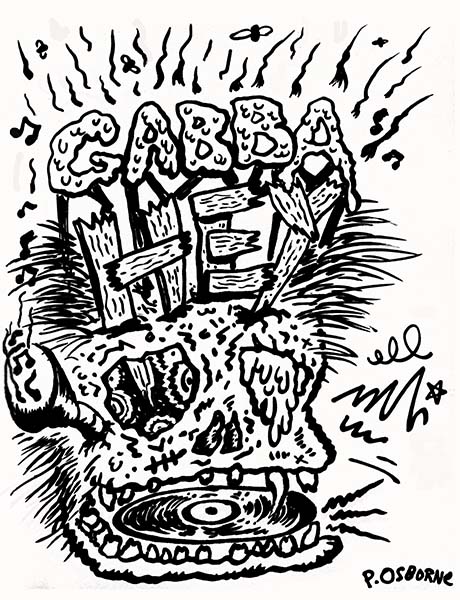 Est-ce que tu vas faire des vidéos pour des groupes de musique dans un futur proche?
Je suis en train d'en terminer deux, un pour Street Meat qui est totalement improvisé, en gros c'est un mélange de plein de visages en dessin animé, avec des parties en plasticine ou en ligne. Des objets qui bougent, image par image, comme une paire de ciseaux qui devient des yeux, un visage qui change constamment ou qui est fait par plein de choses différentes. L'autre est pour un ami à Victoria, Slim Sandy, qui est du genre rockabilly. Celui-là [est en ligne].
OK! Est-ce qu'il y a d'autres projets qui arrivent dont tu voudrais parler? Le plan des cinq ans? Enfin un site web?
J'espère avoir un site web cette année, mais pour l'instant je suis sur YouTube, Etsy, Ebay, Facebook et sur des blogues, comme celui-ci. Je vais toujours faire des jouets et des animations, mais j'espère faire au moins un film avec des marionnettes d'extraterrestres bizarres.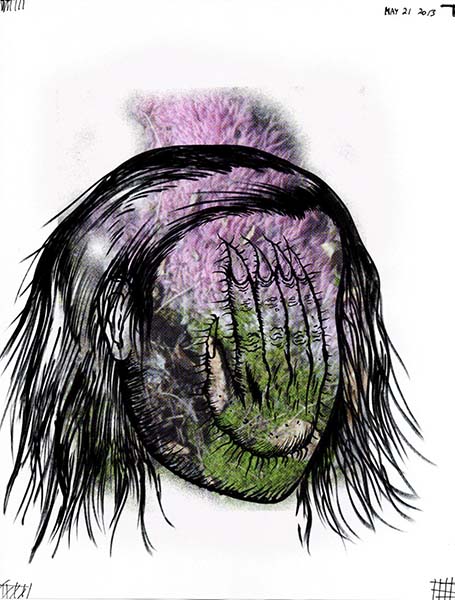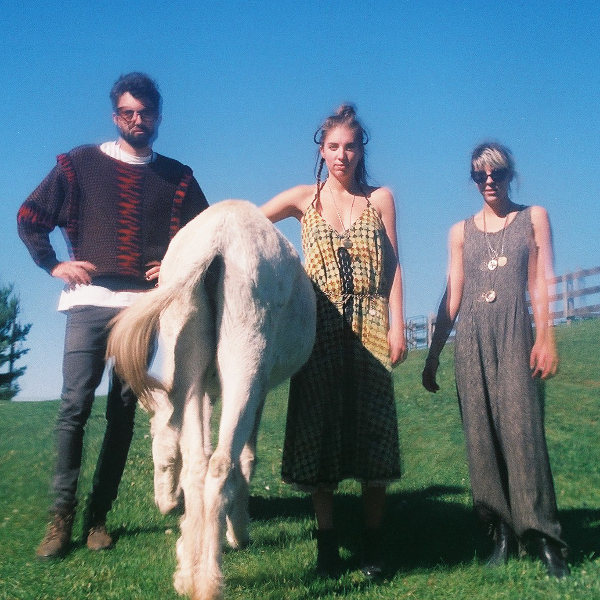 On a hazy late summer afternoon, I met with Jaclyn, Allie, and Trevor Blumas of DOOMSQUAD in Toronto's Trinity Bellwoods Park. In the end, I walked away with feelings of admiration as well as edification, having experienced the Blumas' natural ability to conversationally flow into each other. This quality surely informs their approach to composing music. Here's how it went.
DOOMSQUAD
Dark New Age Band
Montréal, QC // Toronto, ON
From the fresher soil of Evelyn Marie Malinowski:
On a hazy late summer afternoon, I met with Jaclyn, Allie, and Trevor Blumas of DOOMSQUAD in Toronto's Trinity Bellwoods Park. In the end, I walked away with feelings of admiration as well as edification, having experienced the Blumas' natural ability to conversationally flow into each other. This quality surely informs their approach to composing music. Here's how it went:
What are some themes you take to influence your music?
Jaclyn: There's definitely a particular landscape, like … where we go to write the music … and the Canadian landscape in general are big influences for us. So we like to play around with that, and our perspective of it, other people's perspective of it, and then when it's seen in books, or what it is today and what it was some other time.
Allie: We also generally bring up lots of books that we're reading, like four different books at the same time, and draw inspiration from those things that fall as relevant. For example [Trevor's] reading The Golden Spruce right now, and that kind of became a big influence for some of the songs we were making.
So falling back a lot on literary references?
All: Yeah, huge. Our first album was big on French deconstructionists…
Jaclyn: Now we're all reading different stuff, but it all relates.
Trevor: But like what Jac was saying about landscape and place [Allie seconds him], that was the biggest, original thing. That's why we can't make music here in the city. I mean we might jam it here and stuff, but it's very place oriented …
Allie: It feels really incomplete when it's in the city.
So, in a way, you guys need to go to fresher soil? To dig up the dirt, but not gossip dirt. Fertile dirt.
All: Yeah, totally!
Allie: We like the grimy, the rawness.
Trevor: In some sense, our music is an attempt to cut through the bullshit – it is meant to be trancey, it's meant to be meditative, and we kind of build on deeper themes and we want to take people to that spot. To get there, we need to remove ourselves from all this [gestures at the cityscape] to get on a creative level. If we're trying to make meditative music, invoke like, what's that word we were talking about recently? Intense listening?
Trevor: Deep listening and stuff like that. You need to get to a place where you can actually deeply listen to yourself and your environment. When someone told me that, I thought, well that's what we're trying to do. I remember the very thing that sparked [the band] was a conversation about identity and being in a transience of identity, and seeking out new ways of identifying.
Jaclyn: We need a place to move physically, because we always dance to our music, so we need space to do that.
Trevor: … Sorry, but to this going on with this subject. Do you remember that conversation we were having [addressing Allie and Jaclyn] about identity and being in a transience of identity, especially being Canadian suburban white middle class kids, and trying to attach to something with a history, and trying to find a new type of Canadiana, and new world music? … We wanted to open our minds to more of a national dialogue … so it was an attempt to make new music that was uniquely Canadian, but loosely based on the myth of the Canadian wilderness, and it's entangled with aboriginal stuff (which isn't ours to claim or comment on). But somehow as a country, we create our own myth and symbols, and then we borrow stuff from aboriginal culture. We looked into a lot of different stuff, especially because it's such a huge part of the Canadian North, but not to appropriate anything, but just to bring it all together. It's a very fragile ground.
There's something about electronic music that inherently allows people to go right past dead and no-longer-needed limitations. You guys were saying you're from the suburbs … that is the borderland. All kinds of people are born and raised in the borderlands. So it's extremely important that you commune to the North and with the land, not only to find creative fertility, but also to choose an independent realm not on the borderland, and to transcend ambivalence. I really think electronic music helps with that process.
Trevor: We came into electronic music by playing in rock bands, and it was the perfect format and genre to explore trance and repetition and deep listening, because it can be minimal, but in that, there's this really potent vessel that can carry you, more than I think it can with a lot of music, like music without words. Michael Gira from Swans was talking to us about this – as soon as there's a word spoken, it immediately puts the song into a place, into a context, so it can immediately alienate people, whether that's a conscious effort or not. Just a simple drum and bass, like a deep house song, can be incredibly universal. Just sit someone down, close your eyes … just let your body go to it. Like you were saying, too, you can attach symbols or ideals to sounds, and the electric guitar is a potent thing for American rock music … it frames music. But in electronic music, you can create brand new sounds … like mimicking nature.
But that's where the paradox is, because you're using electronic and digital gear, non-organic sounds to mimic the natural ones, and it's so fascinating to me. I think it's important to take a meta-step away from that and start to ask what therapy that and repetition can offer the spirit.
Jaclyn: This is another thing we talk about a lot though. The last couple of shows we've done have been outside and without much of a sound system … we're trying to explore ways to mimic our own sound acoustically, and basically build this orchestra of tone. We tried it again differently on (Center) island, and it's something we're going to keep trying to do. We're totally lost in our electronics and we don't want to be. They've been giving us the platform to express ourselves, but we're held back by them. It's like, "hey, play your music," and then [we say]: "ok, great, give me four DI's, a sub, and eight extension cords, and then you can hear what I do!"
Like your solstice show with Petra Glynt?
All: Yeah….
Can you guys shed some light on your song titles? They remind me of colloquialisms from the future of English. Like "Kalaboogie?"
All: It's actually named after the place up north, called Calabogie, but in our family we started calling it "Kalaboogie," 'cause we boogie down at our cottage.
Jaclyn: We've literally taken everything from this land, so this is us giving something back.
So renaming and reinterpretation of the land that influences you?
Trevor: It's our interpretation of it and [alteration of] it to fit us better. A lot of the lyrics are plays on literary references. "Spirit Head" is a reference to Dada art called "Mechanical Head, The Spirit Of Our Time".
Jaclyn and Allie: "Ovoo" is actually oboo which is a Mongolian cairn, that you walk around. They're on the top of the mountain, and they give direction, and you have to walk around them three times for your journey. They're probably the most beautiful structure I've seen in my entire life. They're made of rocks, and bright colors. They're trail markers.
So you've been to Mongolia?
All: No, I wish!
Jaclyn: We just think they're so beautiful, so we started imagining what it would be like to see these things up close. Then we were writing this song at the same time, and there was this really circular idea, like we were just going back and forth, and the whole album had that feel, and the album sort of begins and ends sort of in the same place, like when we awaken and close it down. All of the lyrics and stuff came from us thinking about oboo, and people on a journey, because it actually became a massive inspiration for the song.
Allie: And the things that you can encounter on a journey like that. The lyrics in that song are written with that in mind, like for the voice of the river.
This whole Now Age movement and style is all about "hey, we love technology and the internet, but we also love and revere nature."
Trevor: We did this thing early on in Montreal where, well, the name we don't really like, but it's called "Experiments In Modern Primitivism," and we tried to find a symbiotic relationship between nature and technology. We'd play with these vocal patterns and throw them into a loop, and have a computer algorithm set up … we'd basically generate organic sounds from our bodies and put them into these loops, but once they're in the loops, the computer algorithm would do whatever it wanted with it, and play it back, and we'd have this …
Call-and-response with the computer?
Trevor: Exactly!
Allie: And we had someone at the computer changing these sounds and loop patterns so it was out of our control. With electronic music you have so many amazing, infinite possibilities but at the same time you're limited because you're always plugged in.
Trevor: We love the technology, but also try to find cyborg duality.
Jaclyn: It's an experiment. We're trying to figure it out …
Can you tell me anything about your next release or future projects?
Trevor: Well we're going on tour in the fall with Tanya Tagaq.
Jaclyn: She's next level, so inspiring … just leading us. She's like, "people need to know what's up in the North because there's some really important shit going on," but she's saying this in beat and tone, through her voice. It's wildly important. So opening for her on her tour is super exciting.
* * *
I'm convinced that, above all else, DOOMSQUAD is about transcendence. They mutually transcend themselves, their upbringing, national identity, and music genres, all in the pursuit of experiencing community. In case you're curious: Trevor is a Libra, Jaclyn is a Cancer, and Allie is a Virgo.
De la terre nouvelle d'Evelyn Marie Malinowski:
(Traduit par l'anfractuosité rocheuse de Jessica Grenier)
J'ai rencontré Jaclyn, Allie et Trevor Blumas de DOOMSQUAD parmi les brumes d'une fin d'après-midi estival dans le parc Trinity Bellwoods, à Toronto. Après la rencontre, je suis partie avec une impression d'édification admirative – j'avais pu être témoin de cette capacité qu'ont les Blumas de se fondre l'un dans l'autre par la conversation. Celle-ci influence certainement leur façon de composer de la musique. Voici comment ça s'est déroulé :
Quels sont les thèmes qui influencent votre musique?
Jaclyn : C'est certain qu'il y a des paysages spécifiques, comme… où on va pour écrire la musique… et les paysages canadiens en général sont très importants pour nous. On aime jouer avec ça : notre perspective d'eux, celle d'autres personnes, comment c'est décrit dans les livres ou comment c'est aujourd'hui comparé à ce qu'elles étaient dans le passé.
Allie : Souvent, on apporte beaucoup de livres qu'on est en train de lire – comme quatre livres différents à la fois – pour s'inspirer de ce qui est significatif. Par exemple, [Trevor] est en train de lire The Golden Spruce, alors ça a influencé beaucoup certaines des chansons qu'on faisait.
Donc, vous avez beaucoup de références littéraires?
Tous : C'est sûr. Notre premier album était vraiment axé sur le déconstructivisme français…
Jaclyn : Aujourd'hui on lit tous des trucs différents, mais ça se rejoint.
Trevor : Mais comme ce que Jac disait à propos des endroits et des paysages [Allie approuve], ça c'est vraiment l'influence principale. C'est pour ça qu'on ne peut pas faire de musique ici, en ville. Je veux dire, on pourrait jammer et tout, mais tout est trop pensé en fonction de où on se trouve.
Allie : C'est comme s'il manquait quelque chose quand on joue en ville.
Donc, en quelque sorte, vous avez besoin d'une terre nouvelle? De creuser vous-mêmes, directement dans la terre.
Tous : Ouais, exact!
Allie : On aime ce qui est brut, cru.
Trevor : Dans un sens, notre musique est une tentative d'arrêter toute la bullshit – c'est une musique méditative, de transe, on l'a faite sur des thèmes profonds et c'est là qu'on veut amener les gens. Pour y arriver, on doit se retirer de tout ça [gestes vers l'environnement urbain] pour être créatifs. Si on essaye de faire de la musique méditative, d'évoquer, comme… – c'est quoi le truc dont on parlait récemment? L'écoute intense?
Trevor : Oui, ce genre de truc. Il faut se rendre à un endroit où c'est vraiment possible de s'écouter, profondément, soi-même et son environnement. Quand j'ai appris ça, je me suis dit, eh bien c'est ça qu'on essaie de trouver. Je me rappelle que ce qui avait fait partir [le groupe] était une conversation sur les identités et leur caractère éphémère, et sur la recherche de nouvelles façons de se définir.
Jaclyn : On a besoin d'avoir de l'espace pour bouger, parce qu'on danse toujours sur notre musique, donc on a besoin d'espace pour faire ça.
Trevor :… désolé, mais pour en revenir au sujet… [à Jaclyn et Allie] Est-ce que vous vous rappelez la conversation qu'on avait eu sur l'identité éphémère, surtout en tant qu'enfant blanc de la classe moyenne vivant dans une banlieue canadienne, et sur le fait d'essayer de se rattacher à quelque chose avec une histoire, de trouver un nouveau type de canadienneté, et une nouvelle musique du monde? … On voulait ouvrir nos esprits à un dialogue plus national… on essayait de faire une musique unique, typiquement canadienne, avec une influence du Canada sauvage mythique et de tous ses trucs amérindiens (qu'on ne veut ni revendiquer ni critiquer). Mais à quelque part, en tant que pays, on crée nos propres mythes et symboles, et pour ça on emprunte des choses à la culture amérindienne. On s'est renseigné sur plein de choses parce que c'est vraiment une grande partie du Nord canadien – toujours dans l'idée de tout rapprocher ensemble, mais pas de se l'approprier. C'est un terrain glissant.
Il y a quelque chose dans la musique électronique qui permet aux gens de dépasser toutes les limites. Vous disiez être de la banlieue… c'est dans la marge. Il y a différents types de personnes qui naissent ou qui sont élevées près des limites. Alors c'est très important que vous communiez avec le Nord et avec la terre, pas juste pour trouver une fertilité créative, mais aussi pour choisir un endroit indépendant qui ne soit pas dans la marge, pour transcender l'ambivalence. Je pense vraiment que la musique électronique aide à le faire.
Trevor : On en est venu à la musique électronique après avoir joué dans des groupes rock. C'était le format et le genre parfaits pour explorer la transe, la répétition et l'écoute profonde puisque c'est minimaliste, et ça permet vraiment de te transporter, plus que bien d'autres types de musiques… comme celle qui n'a pas de paroles. Michael Gira de Swans nous a parlé de ça : dès qu'un mot est prononcé, ça situe tout de suite la chanson dans un contexte précis et ça peut aliéner des gens, que ce soit un effort conscient ou non. Un simple rythme de basse et de batterie de style deep house peut être incroyablement universel. Il suffit de s'asseoir, de fermer les yeux… et de laisser son corps faire le reste. Aussi, comme tu le disais, on peut attacher des idées ou des symboles à des sons, et la guitare électrique est une chose puissante dans le rock américain… ça contextualise la musique. Mais pour la musique électronique, on peut créer des nouveaux sons, imiter la nature…
Et c'est là qu'il y a un paradoxe, parce que vous imitez la nature en utilisant des instruments électroniques et numériques, donc des sons inorganiques. Ça me fascine vraiment. Je pense que c'est important de prendre un méta-recul pour se demander le type d'effet thérapeutique que ça peut avoir quand on ajoute ça à la répétition.
Jaclyn : C'est une autre chose dont on parle beaucoup. Les derniers spectacles qu'on a faits ont été dehors, sans vraiment avoir de système de son. On essaye d'explorer des façons acoustiques de reproduire notre son; en gros, monter tout un orchestre de sons. On a réessayé différemment sur l'île [Center Island], et c'est quelque chose qu'on va continuer de faire souvent. On s'est totalement perdus dans nos électroniques, et on veut que ça change. Ils nous ont donné les moyens de nous exprimer, mais ils nous retiennent. C'est comme, « Hey, jouez votre musique », et là [on dit] : « ouais, OK, il me faut quatre DI, un haut-parleur, huit rallonges et après, tu vas pouvoir entendre ce que je fais! »
Comme pour le spectacle du solstice avec Petra Glynt?
Tous : Ouais…
Est-ce que vous pouvez m'éclairer sur vos titres de chanson? Ils me font penser à un anglais du futur. Comme, « Kalaboogie »?
Tous : En fait, c'est le nom d'une ville où on a un chalet, au nord. Elle s'appelle Calabogie, mais on dit « Kalaboogie » dans notre famille parce qu'on y danse le boogie.
Jaclyn : On a pris littéralement tout ce qu'on a de cette terre, c'est notre façon de redonner quelque chose.
Donc, renommer et réinterpréter la terre qui vous influence?
Trevor : C'est notre façon de l'interpréter [/l'altérer] pour qu'elle nous convienne mieux. Une grande partie de nos paroles jouent avec des références littéraires. « Spirit Head » est une référence à une œuvre dada appelée L'Esprit de notre temps — Tête mécanique.
Jaclyn et Allie : « Ovoo », c'est en fait oboo, c'est un cairn mongol. Ils indiquent les directions au sommet des montagnes, et il faut en faire le tour trois fois avant de poursuivre le voyage. C'est probablement la plus belle structure que j'ai vue de ma vie. C'est comme une balise, faite de pierre et de couleurs vives.
Alors, vous êtes allés en Mongolie?
Tous : Si seulement!
Jaclyn : On les trouve juste tellement beaux, on s'est mis à imaginer de quoi ça aurait l'air de les voir de près. Pendant qu'on écrivait cette chanson, il y avait cette idée de circularité, comme si on tournait en rond, et cette impression émanait de tout l'album. L'album commence et finit en quelque sorte de la même façon, comme quand on se réveille et qu'on le ferme. Les paroles et tout ça nous sont venus en pensant à un oboo, à des gens en voyage, parce que c'était vraiment devenu la source d'inspiration de la chanson.
Allie :… et des choses que l'on croise en voyageant comme ça. Les paroles ont été écrites avec ça en tête, comme pour la voix de la rivière.
Donc, en fait, tout ce mouvement Now Age est à propos de « oui, on aime la technologie et l'internet, mais on aime aussi révérer la nature ».
Trevor : On avait fait un truc il y a longtemps à Montréal. On n'aime pas vraiment le nom, mais c'était des Expérimentations de primitivisme moderne, et on essayait de trouver une relation symbiotique entre la nature et la technologie. On jouait avec des rythmes vocaux en les faisant tourner en boucles, et on avait utilisé un algorithme sur un ordinateur… En gros, on générait des bruits organiques avec notre corps, on les faisait tourner en boucle et rendu là, l'algorithme de l'ordinateur faisait ce qu'il voulait avec et nous le rejouait ensuite. Ça donnait un…
Un appel-réponse avec l'ordinateur?
Trevor : Exactement!
Allie : Et on avait quelqu'un à l'ordinateur qui changeait les sons et la fréquence, pour que ça reste hors de notre contrôle. La musique électronique donne vraiment une infinité de possibilités géniales, mais en même temps, elle est limitante vu qu'il faut toujours rester branché.
Trevor : On adore la technologie, mais on essaye aussi de trouver la dualité du cyborg.
Jaclyn : C'est une expérience, on essaie des trucs…
Est-ce que vous pouvez me parler de vos projets ou de votre prochain album?
Trevor : Eh bien, on part en tournée cet automne avec Tanya Tagaq.
Jaclyn : Elle est vraiment quelque chose d'autre, c'est tellement inspirant. Elle est comme « il faut dire aux gens ce qui se passe dans le Nord, parce qu'il y a vraiment des affaires importantes qui se passent », mais elle le dit avec le son et le rythme, avec sa voix. C'est vachement important. Alors, faire sa première partie en tournée, c'est vraiment excitant.
* * *
Je suis convaincue que DOOMSQUAD est avant tout une question de transcendance. Ils se transcendent mutuellement – leur éducation, leur identité nationale, leur genre de musique – dans la recherche d'expérimentation et de nouvelles communautés. Et si vous êtes curieux : Trevor est balance, Jaclyn est cancer et Allie, vierge.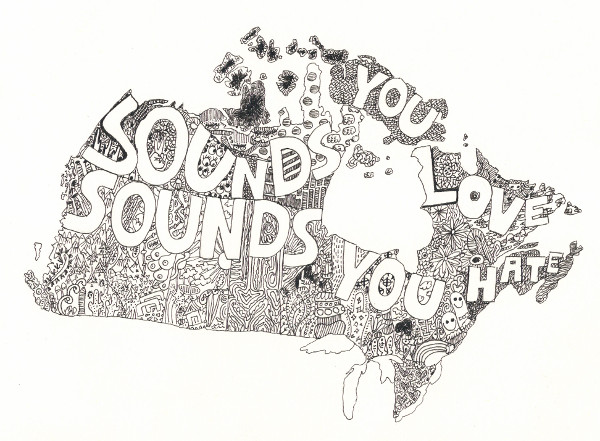 Vancouver New Music has launched a Canada-wide sound curation project entitled Sounds You Love / Sounds You Hate. By creating a Google-mapped archive of sublime intonations from across the country, Sounds You Love / Sounds You Hate breathes life into the diaphragmatic curiosities that keep us stumbling for an explanation in our natural and sonorous world. Vancouver Sound Design maps the sounds that define a particular place. In much the same way that sepia glyphs are memorially imprinted by apertures and flashing filaments, Soundscape Design harnesses frames of sound and fragments of time.
Sounds You Love / Sounds You Hate
Interview with Giorgio Magnanensi of Vancouver New Music
Canada, All of Canada
(Organization is located in Vancouver, BC)
From the summer blizzard brain caves of Katie Jensen, Mailis Rodrigues, Alexandra Jaworiwsky, and Josh Robinson:
Hearts beat. Footsteps echo. Fingers tap. A gentle hum can carry across a room. All of these sounds transform the landscape of the human body and help us relate to and understand each other. If you were to close your eyes, the world would simply disappear, covering you in a blanket of sound. But what if you could tap into the sounds from different places? What if half a world away, you could hear rural Canada covered in snow: the crunch of ice beneath tires, the crackling of dry branches rubbing together in the wind, the bark of a dog across a frozen field? What if you closed your eyes and instead of seeing a place, you heard it?
Vancouver New Music has launched a Canada-wide sound curation project entitled Sounds You Love / Sounds You Hate. By creating a Google-mapped archive of sublime intonations from across the country, Sounds You Love / Sounds You Hate breathes life into the diaphragmatic curiosities that keep us stumbling for an explanation in our natural and sonorous world. Vancouver Sound Design maps the sounds that define a particular place. In much the same way that sepia glyphs are memorially imprinted by apertures and flashing filaments, Soundscape Design harnesses frames of sound and fragments of time.
Giorgio Magnanensi, artistic director for Vancouver New Music, is one of the key organizers for Sounds You Love / Sounds You Hate. He describes His favourite Vancouver sound is a screeching train; metal against metal, tearing through the silence of a ferry terminal at night.
"One night i was in Horseshoe Bay, on the west side of the city near the ferry terminal. There is a train ramp on a very steep curve on the hill. When the wheels hit this curve, there is very strong friction on the metal track. A friend told me there was a fantastic sound every night at midnight… a screeching, high pitched sound of the metal wheels scratching intensely on this steep curve of the track. Some people would say that this is an obnoxious, annoying sound… but I thought it was very eerie, very electronic, very unreal to me."
Sounds You Love, Sounds You Hate allows participants to develop a new musical definition that is unshackled from traditional compositional constraints such as time signature, rhythm and melody.
Voices, wails, tumults, and melody are the phonic fingerprints that smear our glassy countenance: auditory affectations that direct, influence, and empower our belief and faith in sound as a creative force.
Vancouver New Music is asking participants to provide a sound byte alongside location coordinates to be published in an online sound map. Files will be accepted until September 20th, after which the sound map will be prepared for exhibition from late September into October.
Du blizzard estival emplissant la caverne cérébrale de Katie Jensen, Mailis Rodrigues, Alexandra Jaworiwsky, et Josh Robinson:
(Traduit par Jessica Grenier)
Des battements de cœur. L'écho d'un pas. Des doigts qui tambourinent. Un ahem discret peut s'entendre à l'autre bout d'une pièce. Ces sons transforment tout le paysage qu'est le corps humain, ils nous aident à nous rapprocher des autres et à les comprendre. Si vous fermiez les yeux, le monde disparaîtrait complètement, vous enterrant alors sous une couverture de sons. Mais si l'on pouvait puiser dans les sons d'endroits lointains, à l'autre bout du monde ? Si on pouvait entendre la campagne canadienne recouverte de neige : le crissement de la neige sous les pneus, le craquement de branches sèches se frottant l'une contre l'autre par le vent, les aboiements d'un chien répercutés par un champ glacé… Si vous fermiez les yeux, et plutôt que de voir un endroit, vous l'entendiez?
L'organisme Vancouver New Music a lancé un projet de conservation des sons intitulé Sounds You Love / Sounds You Hate à la grandeur du Canda. En créant sur Google Map des archives de sonorités canadiennes sublimes, le projet cherche à donner vie aux particularités diaphragmatiques qui, dans notre environnement sonore naturel, nous font arrêter pour en chercher la provenance. Vancouver Sound Design cartographie les sons qui définissent un endroit précis. Soundscape Design collecte des fragments de sons et de temps, de la même façon que les photographies passent à la postérité par le biais d'ouvertures et de filaments incandescents.
Giorgio Magnanensi, le directeur artistique de Vancouver New Music, est l'un des principaux organisateurs du projet Sounds You Love /Sounds You Hate. Il raconte que le son qu'il aime le plus de tout Vancouver est le cri strident d'un train qui freine, métal contre métal, déchirant le silence nocturne à son arrivée en gare.
« Une nuit, j'étais à Horseshoe Bay, tout près de la gare maritime à l'ouest de la ville. Il y a une colline à cet endroit, et une rampe qui fait une courbe très serrée. Quand le train arrive à la courbe, la friction sur le rail de métal est très intense. Un ami m'avait dit qu'il entendait un son fantastique chaque soir à minuit, le cri perçant produit par le frottement des roues métalliques contre les rails dans la courbe. Certains pourraient dire que c'est un bruit énervant et désagréable, mais je le trouve féérique, il a quelque chose de très irréel, de très électronique pour moi. »
Le projet permet aux participants d'élaborer une nouvelle définition de la musique qui n'est pas restreinte par les contraintes de composition traditionnelles, comme la mesure, le rythme et la mélodie.
Les voix, les gémissements, le tumulte et la mélodie sont les empreintes digitales phoniques qui s'étendent sur le verre de notre expression, des imitations auditives qui dirigent, influencent et renforcent notre croyance en la force créatrice du son.
Vancouver New Music demande aux gens de lui faire parvenir des clips sonores accompagnés des coordonnées du lieu afin de les publier sur la carte de sons en ligne. Les fichiers seront collectés jusqu'au 20 septembre, date à laquelle la carte sera préparée en vue de l'exposition qui aura lieu au mois d'octobre.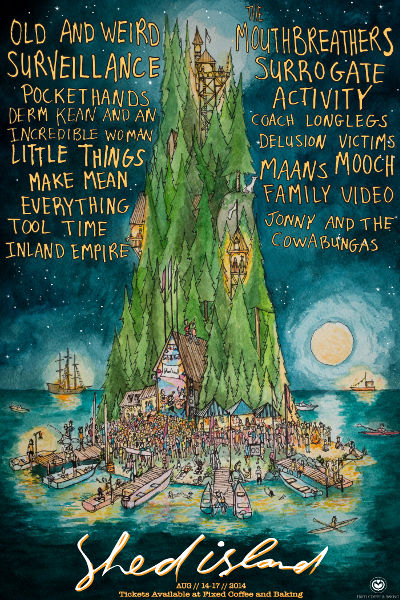 Shed Island
St. John's, NL
From the motivational transition of James Colin Graham:
Shed Island is a music festival running in St. John's this summer from August 14th to 17th. It features some familiar East Coast faces, as well as a delectable local presence, and even a contingent from Massachusetts. Here's what we needed to know about it:
What's motivating your transition from booking small shows for those you know to booking a festival for the population at large?
A) We get to expose local bands that we think are often undersung to a broader audience, both locally and nationally. B) We get to bring in bands, both old and new, who we enjoy and would like to meet (but can't wait until they tour eastwards (nobody ever tours eastwards). C) The thrill of creating something and seeing how people respond.
One advantage of small, self-promoted shows is the intimacy between the artists, the promoters, and the audience. How do you plan on scaling up what you enjoy about DIY culture for this bigger setting?
Instead of feeling like a movement away from DIY culture, the whole process of putting together a music festival of this nature hasn't felt out of touch with the way we normally promote shows. Aside from some logistical stuff that we've never done before (such as producing tickets), we're still just attempting to put off a show using our regular frame of reference as to what makes for a fun show. The larger nature of a music fest just means it's possible that more people than normal might come out and enjoy themselves. Scaling up just means reaching out and making space for those new people.
You organized a series of shows/events to raise funds to get Shed Island off the ground. Why not seek out government funding or sponsorship like many other music festivals?
It just seems easier to ask the people that might be interested in your festival to help you support its creation, rather than a disengaged party. It's not that we oppose grants or sponsorship, it's that we don't see them as necessary facets of what we want to do. Plus, government grants are uncertain and take time (we organized this festival in a couple months), while any local business that would support our festival probably deserves some compensation for their money. At least in looking to our local music scene to raise funds, we can recompense with even more music and shows. Which is the whole point of doing this in the first place.
Lightning Round: Many potential festivalgoers haven't heard any of Shed Island's performers before. Give us a synopsis of what people can expect from every artist. Only five words apiece. Get us excited!
The Mouthbreathers: Hooky guitar rock with punk backbeats.
Surveillance: Lo-fi + noisy but not unmelodic.
Old and Weird: Kinda makes you wanna dance/cry.
Coach Longlegs: "Children's music" for adults. Fun.
Tool Time: Five words can't describe genius.
Surrogate Activity: Seminal fest reunion band. Stoked.
Family Video: So many emotions at once.
Make Mean Everything: Super tight mathy pop tunes.
Pockethands: Never stopped listening to lifetime.
Little Things: Cathartic blend of emo and pop.
Mooch: Find yourself inexplicably headbanging. Hard.
Derm Kean and an Incredible Woman: Mesmerizing performers, trance-inducing jamband.
Delusion Victims: Sweet and sour riff rock.
MAANS: Power pop that incites to dance.
Inland Empire: Shoegazey rock two piece outfit.
Jonny and the Cowabungas: Stoned and surfy, also bongos.
De la transition motivatrice de James Colin Graham:
(Traduit par Andréanne Dion)
Shed Island est un festival de musique qui aura lieu à St-John cet été du 14 au 17 août. Le festival nous présente des visages familiers de la côte Est, ainsi qu'une délicieuse présence locale, et même un contingent du Massachusetts. Voici ce que vous devez savoir au sujet de Shed Island:
Qu'est-ce qui motive votre transition entre booker des petits spectacles pour vos amis et booker un festival pour la population en général?
A) Ça nous donne la chance de promouvoir des groupes locaux qui sont souvent méconnus par le public, autant au niveau local qu'international. B) On peut faire venir des groupes, vieux ou nouveaux, que nous aimons et que nous aimerions rencontrer (on ne veut pas attendre qu'ils viennent en tournée dans l'Est, personne ne fait jamais de tournée dans l'Est). C) Le plaisir de créer quelque chose et de voir comment les gens y répondent.
Un des avantages des petits spectacles dont vous faites la promotion vous-même est l'intimité entre les artistes, les promoteurs et le public. Comment avez-vous l'intention d'adapter ce que vous aimez de la culture DIY dans un cadre plus grand?
Nous n'avons pas l'impression de nous éloigner de la culture DIY, l'organisation d'un festival de musique comme Shed Island ne nous semble pas très différente de la façon dont on fait habituellement la promotion de spectacles. À part quelques trucs logistiques que nous n'avions jamais fait avant (comme produire des billets), on tente de mettre sur pied un spectacle en utilisant nos références habituelles quant à ce qui donne un bon spectacle. La grosseur d'un festival de musique veut simplement dire que c'est possible pour plus de personnes de venir s'amuser avec nous. Ça veut simplement dire qu'on doit faire de la place pour accueillir ces nouveaux spectateurs.
Vous avez organisé une série de spectacles et d'évènements pour collecter des fonds afin de faire de Shed Island une réalité. Pourquoi ne pas chercher à avoir des subventions gouvernementales ou des commandites comme bien d'autres festivals de musique?
Ça semblait plus facile de demander à ceux qui s'intéressaient à notre festival de nous aider à soutenir sa création, plutôt que de demander à des gens indifférents. Ce n'est pas qu'on s'oppose aux subventions ou aux commandites, c'est plutôt qu'on ne les considère pas comme un aspect essentiel de ce que l'on veut faire. De plus, les subventions gouvernementales ne sont pas sûres et elles prennent du temps (nous avons organisé ce festival en quelques mois), et les entreprises locales qui seraient intéressées à commanditer notre festival mériteraient probablement un dédommagement pour leur argent. En se tournant vers notre scène locale pour collecter des fonds, on peut leur donner encore plus de musique et de spectacles. C'était ça l'objectif en premier lieu.
Ronde éclair: Beaucoup de festivaliers potentiels n'ont jamais entendu parler des artistes qui seront à Shed Island. Donnez-nous un aperçu de ce à quoi l'on peut s'attendre de chacun des artistes. Donnez-nous envie!
The Mouthbreathers: Guitares accrocheuses avec un fond punk.
Surveillance: Lo-fi et bruyant, mais mélodique.
Old and Weird: Ça vous donne envie de danser/pleurer.
Coach Longlegs: De la musique pour enfants, pour adultes. Amusant.
Tool Time: Cinq mots ne suffisent pas à décrire leur génie.
Surrogate Activity: Un groupe fondateur se réunit.
Family Video: Tellement d'émotions à la fois.
Make Mean Everything: Des chansons pop super tight.
Pockethands: Jamais arrêté d'écouter Lifetime.
Little Things: Mélange cathartique de emo et de pop.
Mooch: Vous vous secouez la tête. Violemment.
Derm Kean and an Incredible Woman: Des interprètes hypnotiques, des jams qui vous font entrer en transe.
Delusion Victims: Du rock aigre-doux.
MAANS: Du power pop qui fait danser.
Inland Empire: Un duo de rock shoegaze.
Jonny and the Cowabungas: Surfeurs défoncés, et aussi bongos.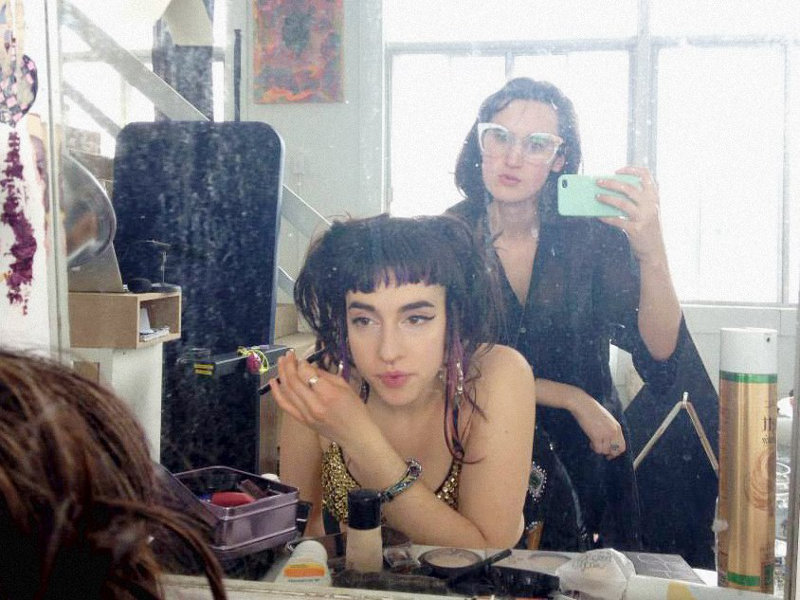 Frankie Teardrop and Samantha Garritano
Founders of Slut Island
Various Venues // June 5-13
Montréal, QC
From the slut heart of Catherine Debard:
About a month ago, I saw there was a call for women / queer / non-conforming artists for a festival called Slut Island in Montreal. I applied quickly because it represents a really important cause for me, as a woman, as a musician, and as a person. I was stoked to learn that I was accepted to play the festival. Here is a little chat with Frankie Teardrop and Samantha Garritano, the founders of Slut Island.
How did you come up with the idea of a FEMME FEST? Did you feel there was a gap to fill in Montreal's music scene?
We feel there is a gap to fill that extends way out of Montreal or any music scene. Sometimes women are made to feel like their access to 'the music scene' in general lies within their ability to 'act like one of the guys'. I (Sam) can attest to this when considering my own female experience. To feel empowered by my femininity rather than shameful about it took a lot of resistance and rejection of the ridicule and shame that society places on it.
Presenting in feminine ways, such as wearing heels and a lot of makeup, puts women in a position of objectification and we are preprogrammed to take away their agency when observing these markers of femininity. Being a femme* and feeling empowered by it and doing it for yourself and not for the purpose of being an object of the male gaze feels like a whole other ball game. It takes a lot of personal deconstruction to reach this point– for example: when we are all conditioned from a young age to call someone a 'pussy' when they don't want to do something, that is literally using female genitalia to shame or embarrass someone for having personal boundaries, which is totally fucked up. How can this make someone feel proud of their femininity? Femmes deal with a lot of bullshit on the day to day– I feel like this is an entire other interview in itself and it's actually really hard to sum up the complexities of this word in a paragraph.
The notion of a FEMME FEST is basically creating a space where there is no place for stigmatization of femininity– a reminder to confront our internalized misogyny, celebrate all the fabulous femmes for continuing to present in a way that feels comfortable to them, and not allowing it to make them feel less worthy of respect.
*For those less familiar with the term, femme in this context means someone who acts and presents in a feminine manner; this person does not have to identify as 'female' to identify as a 'femme.'
Slut Island is described as a queer event. Could you explain what it implies?
Again this is a huge topic so we will do our best to keep it short and sweet. A queer event means there is absolutely no tolerance for any disrespect towards anyone based on their race/class/gender/sexuality/body; any way you chose to act or present yourself so long as it causes no form of harm to anyone in any way is totally fair game. In a mainstream context the word 'queer' tends to just mean 'gay', but it has become an umbrella term which encompasses a lot more than that in modern feminist discourse. We just want our performers and attendees to be people who reject all the prejudice society has instilled in us and rather think critically about the way we think about ourselves and others, deconstruct our harmful patterns, and work constantly on resisting patriarchy and its negative effects on our self image and world views.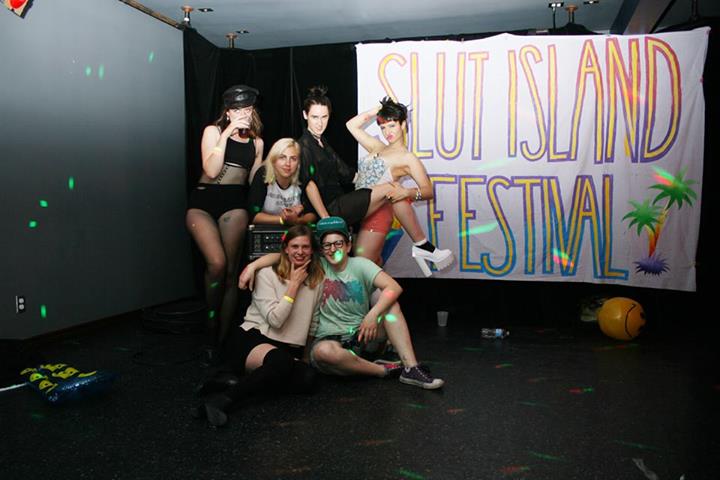 You talk about femme celebration, anti slut shaming, and body positivity. How do you want this positive vibe to manifest itself during the events?
In the imagined magical utopia that is Slut Island, people who represent a wide range of body types will feel free to dress and act as sexy as they feel and not be plagued by the notion that feeling good about your body is reserved for the tiny percent of the population who possess the mainstream perception of what a 'good body' is. This utterly unrealistic standard hinders everyone, although specifically female presenting people from feeling good about themselves on the daily. Not only does our society shame promiscuous women (sluts), but it also dictates what 'type' of body is the kind we're supposed to flaunt, so like, fat sluts are EXTRA not okay? The absurdity of this social norm is utterly infuriating and we, like many women, are so sick of the effects these standards have on our brains and self image. Fat-phobia is such a casual part of our everyday lives– it's horrible, it's oppressive and it needs to stop. No one should feel like their body isn't the right one to feel sexy in… FUCK THAT SHIT. We aren't expecting to put an end to patriarchy by having a festival–ideally, people will see it as a reminder that these things exist and to continue working on changing them. Again, this show is being put on for an by people who reject all that garbage, so hopefully it will manifest in everyone encouraging one another to feel good in whatever they show up in–be it a potato sack or a bikini, whatever.
Tell us a little bit about the line-up. How did you curate the events?
This was the hardest part! We did a submissions call out and received so many incredible responses. The resulting line-ups were our attempts at grouping such dramatically different acts into ways that make sense. To heavily oversimplify each night, this is sort of what you can expect:
June 5th at Playhouse, featuring Ghost Taco, Pretty Boys, Sigh Down One, Brother Moon, Sister Sun and FAKES and DJs Sass War and K7K8. This is more of a punk/performance art night. Expect vaginal soundscapes, blood curdling vocals, etc.
June 6th at La Vitrola has a more electronic, post-punk, no wave kind of vibe with Douce Angoisse, Dekoder, Food Stamps and Cheap Wig. Visuals throughout the night by the amazing J'VLYN, MCd by Peaches Lepage (who will become your queero). Jams brought to you by DJBOYZCLUB and Babi Audi.
The special edition matinee at Il Motore on Sunday, June 8th is a rad progression of five acts starting with more raw/vocal centric acts and progressing to a darker kind of electronic drone set with Charlotte Day Wilson, Empty Disco, Xania, Phoebe & Tanya and Gambletron. To sweeten the deal on this day, we have Domina Kalika and friends recruiting for the League of Lady Wrestling Montreal, with a mini battle and safe play workshop. This day is PAY WHAT YOU CAN at a wheelchair accessible venue.
June 12th at Piccolo Rialto is more of a glamourous dance pop kind of vibe with Lydia Ainsworth, TOPS, The Wayo, Light Fires and Jef Barbara. DJ/MC Mikiki Mikiki and DJ Like the Wolf are legendary queer babes who will blow your mind.
Closing the festival on June 13th at Playhouse is White Poppy, Big Sissy, YlangYlang and Syngja who will seriously activate all of your senses. Expect to hypnotized by all of these performances– analog projections by Zuzu Knew, theremin!!!!, wild vocals: serious trip. Also, in case you can't tell by their amazing DJ names, Miley Highrus and Compton Chic will get you wavvy.
Du coeur de slut de Catherine Debard:
(Traduit par Catherine Debard)
Il y a de cela à peu près un mois, j'ai vu un appel de soumissions pour un nouveau festival à Montréal, Slut Island, demandant à des artistes femmes/queer/non-conformistes en tout genres d'appliquer . J'ai rapidement soumis ma musique, le festival rejoignant totalement mes valeurs en tant que femme, musicienne et tout simplement en tant que personne. J'ai été franchement contente d'apprendre que j'allais jouer! Voici une courte discussion avec les deux fondatrices de l'évènement Frankie Teardrop et Samantha Garritano.
Comment êtes-vous arrivé avec cette idée de FEMME FEST? Est-ce que vous sentiez qu'il y avait un trou à combler dans la scène musicale Montréalaise?
Nous croyons qu'il y a des lacunes bien au-delà de Montréal, ou de n'importe quelle scène musicale. Parfois, les femmes sont amenées à se sentir comme si leur accès à "la scène musicale" en général dépendait de leur habileté à "agir comme les garçons". Je (Sam) peux en attester en considérant ma propre expérience. Ressentir un certain pouvoir par ma propre féminité au-lieu d'en être embarrassée m'a pris beaucoup de résistance et de rejet contre tout le ridicule et l'humiliation que la société y infuse. Se présenter d'une façon féminine, comme par exemple porter des talons hauts et beaucoup de maquillage, place la femme dans une position d'objectivation et nous sommes préprogrammés à enlever à une personne son agentivité dès que nous observons chez elle ces signes de féminité. Être une femme et y prendre du pouvoir et le faire seulement pour soi et non dans le but d'être un objet pour le regard masculin, c'est tout un autre combat. Ça prend beaucoup de déconstruction personnelle pour atteindre ce point. Voici un exemple: Nous sommes tous conditionnés depuis notre jeune âge à traiter quelqu'un de "pussy" quand il ne veut pas faire quelque chose. C'est littéralement utiliser les organes génitaux féminins pour humilier ou embarrasser quelqu'un pour avoir des limites personnelles et c'est franchement n'importe quoi. En quoi ça peut rendre une personne fière de sa féminité? Les femmes doivent composer avec un tas de conneries sur une base quotidienne, je sens que c'est une tout autre entrevue en soi et qu'en fait, c'est assez difficile d'énumérer toutes les complexités de ce mot en un paragraphe. La notion de "FEMME FEST" est à la base de créer un espace où il n'y a pas de place pour la stigmatisation de la féminité et c'est un rappel de confronter notre mysoginie internalisée et célébrer toutes les fabuleuses *femmes qui continuent à se présenter d'une façon qui leur est confortable et ne pas se laisser traiter avec moins de respect qu'elles méritent.
*Pour les gens moins familiers avec le terme, "femme" dans ce contexte, signifie quelqu'un qui agit et se présente de façon féminine. Cette personne n'a pas à s'identifier comme du "sexe féminin" pour être une "femme".
Slut Island est décrit comme un évènement queer. Pourriez-vous expliquer ce que ça implique?
Encore une fois le sujet est chaud, nous allons faire de notre mieux pour garder ça "short and sweet". Un évènement queer signifie qu'il n'y a absolument aucune tolérance pour le manque de respect vis-à-vis n'importe qui, basé sur sa nationalité/classe/genre/sexualité/corps; c'est peu importe la façon que vous voulez agir ou vous vêtir, du moment que ça ne blesse personne d'aucune façon. Dans un contexte plus populaire, le mot "queer" signifie "gai" mais c'est devenu un terme général qui englobe beaucoup plus que ça dans les discours féministes modernes. Nous voulons que nos performeurs et que notre public soient des personnes qui rejettent les préjugés que la société a instillé et qui réfléchissent plutôt de façon plutôt critique sur la manière que nous nous percevons ou percevons les autres, qu'ils déconstruisent les habitudes nuisibles et travaillent constamment à rejeter le patriarcat et son effet négatif sur l'image que nous avons de nous-mêmes et sur notre vision du monde.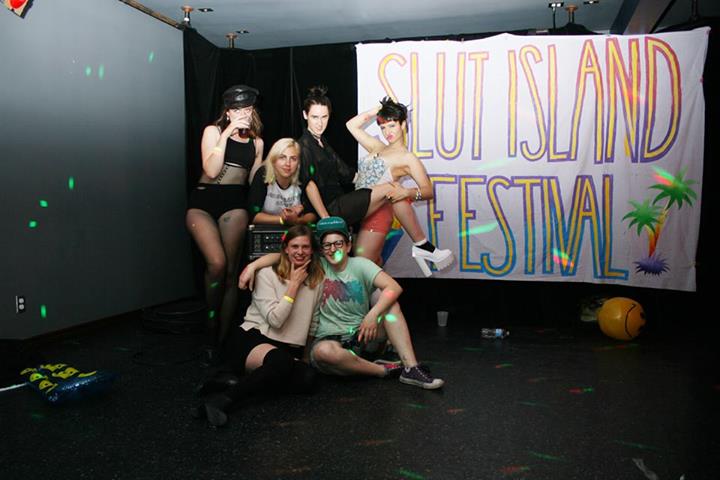 Vous parlez de "célébration de la femme", d'anti-humiliation de la slut et de positivisme du corps, comment voulez-vous que cette énergie positive se manifeste durant les évènements?
Dans le monde utopique magique qu'est Slut Island, des gens qui représentent un vaste éventail de types de corps se sentent libres de s'habiller et d'agir de façon aussi sexy qu'ils le veulent sans être assaillis par la notion que ce sentir bien envers son propre corps est réservé à l'infime pourcentage de la population qui possède les caractéristiques populaires de ce qu'est "un beau corps". Ce standard complètement irréaliste entrave tout le monde, quoique spécifiquement les gens qui se présentent de façon féminine, les empêchant de se sentir bien envers eux-mêmes sur une base quotidienne. Non seulement notre société humilie les femmes "aux moeurs légères" (sluts), mais elle dicte également le "type" de corps de nous devrions exhiber: ça veut dire que les grosses sluts c'est VRAIMENT pas correct? L'absurdité de cette norme sociale est tellement frustrante et nous, comme tant d'autres femmes, sommes exaspérées des effets que ces normes ont sur nos cerveaux et sur notre image de soi. La phobie du gras prend une place tellement banale dans notre vie au quotidien, c'est horrible, c'est oppressant et ça doit cesser. Personne ne devrait se sentir comme si son propre corps n'est pas le bon pour se sentir sexy… FUCK THAT SHIT. Nous ne nous attendons pas à cesser le patriarcat en organisant un festival, idéalement, les gens le verront comme un rappel que ces choses existent et qu'ils continueront à travailler à les changer. En fait, ces spectacles sont mis sur pieds par des gens qui rejettent toute cette merde alors, avec chance, cette attitude va se manifester en ayant tout le monde encourageant autrui à se sentir bien peu importe la façon qu'ils se présentent, que ce soit dans un sac de patates ou dans un bikini.
Parlez-nous un peu de la programmation. Comment avez-vous pensé les évènements?
Ça a été le plus compliqué! Nous avons fait un appel aux soumission et avons reçu tant d'incroyables réponses. La programmation qui en découle représente notre tentative de regrouper des artistes dramatiquement différents en des évènements qui se tiennent. Pour simplifier à outrance chacune des soirées, voici ce à quoi à s'attendre :
Le 5 juin au Playhouse, avec Ghost Taco, Pretty Boys, Sigh Down One, Brother Moon, Sister Sun, FAKES et les DJs Sass War et K7K8, ce sera une soirée plus punk/performance. Il faut s'attendre à des ambiances sonores vaginales, des voix à retourner le sang, etc.
Le 6 juin à la Vitrola aura une atmosphère plutôt électronique, post-punk, no wave avec Douce Angoisse, Dekoder, Food Stamps et Cheap Wig. Les visuels tout au long de la soirée seront faits par l'incroyable J'VLYN et l'animation par Peaches Lepage (qui deviendra votre queero). Il y aura également du good vibe par DJBOYZCLUB et Babi Audi.
La matinée au Il Motore, le dimanche 8 juin, est une progression géniale de cinq artistes, débutant avec des actes plus crus et centrés sur la voix et progressant peu à peu dans vers une ambiance de drone électronique obscure avec Charlotte Day Wilson, Empty Disco, Xania, Phoebe & Tanya et Gambletron. Pour adoucir le tout, nous avons Domina Kalika et ses amies qui recrutent pour la Ligue de Lutte Féminine de Montréal avec un court match et un atelier pour jouer prudemment. Cette journée est PAY WHAT YOU CAN (Donnez-ce-que-vous-voulez) et est dans une salle de spectacle accessible pour les chaises roulantes.
Le 12 juin au Piccolo Rialto, ce sera une soirée plus chic dance pop avec Lydia Ainsworth, TOPS, The Wayo, Light Fires et Jef Barbara. DJ/MC Mikiki Mikiki et DJ Like the Wolf sont des queer babes légendaires qui vont vous éblouir.
Pour conclure le festival, le 13 juin au Playhouse, White Poppy, Big Sissy, Ylang Ylang et Syngja vont sérieusement activer tous vos sens. Attendez-vous à être hypnotisés par ces performances, projections analogues de Zuzu Knew, thérémine!!!!!, vocaux sauvages: méchant trip. Aussi, au cas où vous n'auriez pas vu leurs noms de DJs trop chouettes : Miley Highrus et Compton Chic vont vous faire bouncer.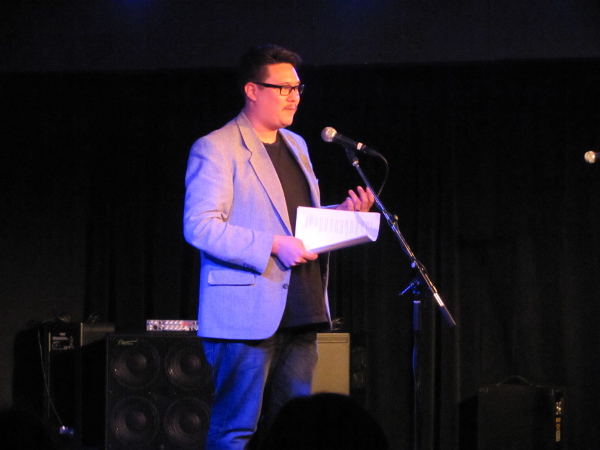 Jordan Abel
Poet, Writer, Eraser
Vancouver, BC
From the poignant foray of Joshua Robinson:
The craft of erasure poetry – the process of reconstituting pre-existing public domain works – is one of the insertion of oneself into the work of another, meticulously absorbing this content and inferring personalized meaning that directs one in their engagement of implicit poetics. Vancouver's Jordan Abel, in his recently published works The Place of Scraps and the chapbook Injun, applies his quiet art of erasure, yielding a poetic voice empowered by cultural heritage, the engagement of one's familial past, and the reformation of self-identity.
Could you give us an idea of how The Place of Scraps and Injun were conceived? What sort of role did the written works of Marius Barbeau and the authors of 20th Century Western novels play in the development of your recent publications?
Jordan: The Place of Scraps originated from a moment of pure frustration. I had been reading Marius Barbeau's book Totem Poles and was trying (unsuccessfully) to find a creative way to interpret that text. I was interested in the core content of Totem Poles, because Barbeau was writing about the First Nations in the Pacific Northwest in way that was unlike any other author I had read. I was particularly interested in Barbeau's representations of the Nisga'a Nation, as I had been disconnected from my Aboriginal roots at a very early age. So after trying many different methods of writing, I finally stumbled upon erasure. The Place of Scraps started to take shape immediately after I began erasing Barbeau's words.
After I had written The Place of Scraps, I became acutely aware of how I had repositioned another author's words and constructed a book almost entirely out of found text. I had found Barbeau's work because I was searching for glimpses of my ancestral heritage, and I began to wonder about the other representations of Indigenous peoples that might exist. Which lead me directly to Project Gutenberg: an archive of public domain texts.
One of the "Bookshelves" on Project Gutenberg was the Western. I've always had a fascination with the Western as a genre and was interested in how the 91 novels on the Western "Bookshelf" represented Indigenous peoples. So I copied and pasted all of those novels into a single Word document (totalling over 10,000 pages of source text) in order to search all of the novels simultaneously. One of the terms that I searched for was the word "injun." I was curious about the context surrounding this word, and I found that there were 512 instances of the word "injun" appearing across the 10,000 pages of source text. I copied and pasted those 512 sentences into a separate document and printed it out in 26 pages. Then I cut-up each page into an individual piece of a poem. Once I was finished, I had a 26 part poem called Injun.
Both the Western "Bookshelf" and Barbeau's Totem Poles were essential to my writing process. My writing is literally a reconstruction of the textual formations of both of those sources.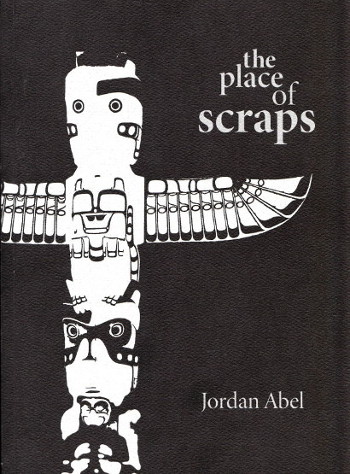 The Place of Scraps is a poignant foray into the semantics and dissemination of interpretations of oral histories through an anthropological lens. What sort of significance does ontology play in an understanding of one's own cultural history?
One of the original reasons why I was compelled by Barbeau's writing was because he was representing pieces of Aboriginal culture that were no longer actively circulating. In his words, I could see glimpses of my past and my heritage. I wanted to hold on to that for as long as I could.
But, after a while, I realized that I needed more. I realized that his perspective was skewed and that his curation of First Nations stories and traditions was painfully transparent. I began to think that somewhere in Barbeau's words there may be some hidden truths about my ancestral history, but that those truths would always be obscured by his Anthropological methodologies and intentions.
Every now and then, though, a genuine sliver of truth seemed to emerge. In those moments I felt as though I could finally see through everything: myself, my ancestral community, and Barbeau.
The thing is … I didn't remember seeing this pole. I still don't remember seeing it. But I must have seen it. The pole is impossible to miss. If you're ever in the ROM, it's the pole that towers through the centre of a staircase that is connected to all four floors. I was in this museum countless times a kid. I remember so many other parts of the museum. But I don't remember this pole. It's not there in my memory. It's not there in my community.
Barbeau's work seems to be very much rooted in the paradox of acculturation cast in the vestiges of 'cultural preservation'. How did the process of cultural reconstruction strengthen your connection with your Nisga'a Nation ancestry?
When I began piecing together the scraps of narrative and traditions that Barbeau left for me in Totem Poles, I legitimately felt as though I may at some point get closer to understanding the Nisga'a Nation. And, in a way, I did. Except that the Nisga'a Nation that Barbeau was writing about is not the same nation that exists today. A lot has changed since then.
After writing the book, it was very clear to me that I was just as disconnected from the Nisga'a as ever. But I understand myself better now. I am still on a journey that is leading towards a greater understanding of my connection to the Nisga'a Nation. I was talking with an elder recently about this. I was telling him that my experience as an intergenerational survivor of the Residential School System is one built exclusively on dislocation. I didn't grow up with the Aboriginal side of my family. I didn't know anyone from the Nisga'a Nation. My entire cultural experience was spent wondering who I was supposed to be, what I was supposed to do. I was blind to my ancestry and it seemed to be impossible to access. I am told that this experience is it not uncommon. But that kind of dislocation made me feel like I was completely alone.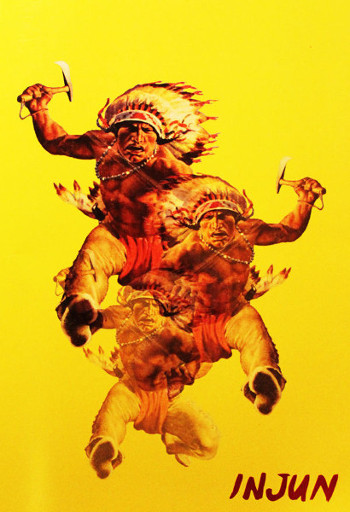 The Place of Scraps is a series of erasure poems. Can you elaborate on how this form of poetics contributed to the context, content, and meaning embedded inside the book?
Before The Place of Scraps was a book of erasure poems, it was a collection of essays, a book of historical fiction, and a collection of lyrical poetry. However, in all of those other incarnations of the book, there were problems. None of those forms accurately represented the complexity of the project. I wanted to write a book about: 1) the First Nations narratives I had uncovered in Totem Poles, 2) Marius Barbeau and his understanding and cataloguing of the First Nations peoples in the Pacific Northwest, and 3) my personal understanding of all of that. Each genre was capable of addressing certain aspects of those topics, but none of them felt complete.
After I finally stumbled on erasure, I realized that the missing aspect of the book was the textual reproduction of Barbeau's writing. In all of the preceding forms, Barbeau's writing itself was inaccessible. By using his writing as a canvas, I was finally able to start tying together all of these elements that I originally wanted to write about.
Erasure also has political implications. I was erasing Barbeau's words. I was readjusting Barbeau's phrasing to fit in with my intentions. By selectively representing parts of Barbeau's writing, I was removing his writing from his intended context. In many ways, the process of erasure became a process that mirrored Barbeau's own Anthropological process.
What do you feel is the role of culture in present-day society? Ethnographically speaking, what are the implications of the erosion of socio-cultural customs and traditions, such as oral storytelling?
My understanding of culture is that it is constantly evolving and shifting. It's true that the oral tradition doesn't exist in the same way that is used to. Part of that is the result of acculturation and the colonization of First Nations social spaces. But culture is meant to evolve. If colonization hadn't happened (or if it hadn't happened in the same way) the oral tradition could have evolved or devolved in a completely different way.
My thinking is that active, healthy cultures will grow and change. I'm hopeful that the erosion of oral traditions may lead to growth in other areas.
Regarding culture, our pasts, and our respective formations of cultural self-identity, do you have any words of wisdom?
The best words of wisdom that I've ever received were "keep asking questions." All of my understandings of culture, history and identity have started with a question. That question usually leads to another and another. But eventually, somewhere down the line, there is an answer.
De l''essai éprouvant de Joshua Robinson:
(Traduit par Jacinthe Laplante)
L'art de la poésie de l'effacement – ce procédé qui vise à reconstruire une œuvre appartenant au domaine public – consiste à s'immiscer dans l'œuvre d'un autre, de s'imprégner méticuleusement de son contenu et d'en suggérer une interprétation personnalisée qui oriente notre représentation de la poésie implicite. Le Vancouvérois Jordan Abel, grâce à ses dernières œuvres publiées The Place of Scraps et son livre « de colportage » Injun, met en pratique l'art silencieux de l'effacement, ce qui permet de laisser la place à une voix poétique renforcée par un héritage culturel, par la représentation d'un passé familial et par l'amélioration de sa propre identité.
Peux-tu nous expliquer rapidement comment tu as conçu The Place of Scraps et Injun? Quel a été le rôle des écrits de Marius Barbeau et des auteurs de romans occidentaux du XXe siècle dans la création de tes dernières publications?
Jordan : The Place of Scraps est né d'un moment de pure frustration. J'étais en train de lire Totem Poles de Marius Barbeau et j'essayais, sans grand succès, de trouver un moyen créatif d'interpréter ce texte. Je m'intéressais à son élément central parce que Barbeau écrivait à propos des Premières Nations du nord-ouest du Pacifique d'une façon que je n'avais jamais vue en lisant d'autres auteurs. Je m'intéressais particulièrement à ses représentations de la Nation Nisga'a étant donné que j'avais perdu contact avec mes racines autochtones à un très jeune âge. Après avoir essayé différentes façons d'écrire, j'ai finalement trouvé l'effacement. The Place of Scraps a commencé à prendre forme dès que je me suis mis à effacer les mots de Barbeau.
Après avoir terminé l'écriture de The Place of Scraps, je suis devenu très sensible à la façon dont j'avais repositionné les mots d'un autre auteur et dont j'avais construit un livre presque entièrement à partir d'un texte trouvé. Je suis tombé sur le livre de Barbeau en cherchant des informations sur mon héritage ancestral , et je me suis mis à me questionner sur les autres représentations possiblement existantes des peuples autochtones. Ça m'a mené directement au Projet Gutenberg qui regroupe des archives du domaine public.
Un des « rayons » du Projet Gutenberg s'intitulait Western. J'ai toujours eu une fascination pour le western comme genre littéraire et je me demandais comment les 91 livres de ce rayon représentaient les peuples autochtones. J'ai donc copié et collé tous les romans dans un seul document Word (un total de 10 000 pages de texte source) pour me permettre de faire des recherches dans tous les romans en même temps. J'ai cherché entre autres le mot « injun ». J'étais curieux de connaître le contexte qui entourait ce mot et je l'ai trouvé à 512 reprises dans les 10 000 pages du texte source. J'ai copié et collé ces 512 phrases dans un autre document et j'ai imprimé ces 26 pages. J'ai ensuite découpé chaque page pour en faire des parties distinctes d'un poème. À la fin, j'avais un poème de 26 parties intitulé Injun.
Le « rayon » Western et le texte Totem Poles de Barbeau ont tous deux été essentiels à mon processus d'écriture. Mes écrits sont littéralement une reconstruction des formes textuelles de ces deux sources.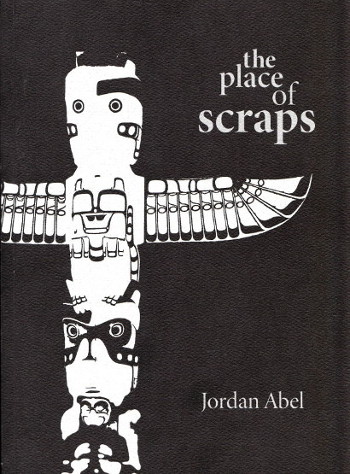 The Place of Scraps est une incursion éprouvante dans la sémantique et la dissémination des interprétations de l'histoire orale à travers une lunette anthropologique. Quelle importance peut avoir l'ontologie dans la compréhension de notre histoire culturelle ?
Une des premières raisons pour lesquelles j'ai été attiré par l'écriture de Barbeau est qu'il représentait des morceaux de la culture autochtone qui ne circulaient plus activement. Dans ses mots, je pouvais voir des éléments de mon passé et de mon héritage. Je voulais m'y accrocher aussi longtemps que possible.
Mais, après un moment, j'ai réalisé que j'avais besoin de plus. J'ai réalisé que sa perspective était faussée et que sa conservation des histoires et des traditions des Premières Nations était terriblement transparente. Je me suis mis à penser qu'il pourrait y avoir des vérités cachées quelque part dans les mots de Barbeau à propos de mon histoire ancestrale, mais que ces vérités seraient toujours embrouillées par ses méthodologies et ses intentions anthropologiques.
Or, de temps en temps, un réel morceau de vérité semblait émerger. Dans ces moments, je me sentais comme si je pouvais voir à travers tout : moi-même, ma communauté ancestrale, Barbeau.
Le problème c'est que… je ne me rappelais pas avoir vu ce poteau. Et je ne m'en souviens toujours pas. Mais j'ai dû le voir. Ce poteau est impossible à manquer. Si jamais vous allez au Musée royal de l'Ontario, c'est le poteau qui traverse le centre de l'escalier qui est rattaché aux quatre planchers. Je suis allé à ce musée de nombreuses fois quand j'étais jeune. Je me souviens de plusieurs autres parties du musée. Mais je ne me souviens pas de ce poteau. Il n'est pas dans ma mémoire. Il n'est pas dans ma collectivité.
Le travail de Barbeau semble bien enraciné dans le paradoxe de l'acculturation jetée dans les vestiges de la « préservation culturelle ». Comment le processus de reconstruction culturelle a-t-il renforcé ton rapport avec tes ancêtres de la Nation Nisga'a ?
Quand j'ai commencé à mettre ensemble les morceaux des récits et des traditions que Barbeau m'a laissés dans Totem Poles, je pensais vraiment (et avec raison) qu'un jour, je pourrais être près de comprendre la Nation Nisga'a. Et d'une certaine façon, j'y suis arrivé. Le problème c'est que la Nation Nisga'a que Barbeau décrivait n'est pas celle qui existe aujourd'hui. Les choses ont beaucoup changé depuis.
Après avoir écrit le livre, il était très clair pour moi que j'étais plus éloigné que jamais des Nisga'a. Mais je me connais mieux maintenant. Je continue ma quête vers une meilleure compréhension de mon lien avec la Nation Nisga'a. J'en parlais avec un ancien récemment. Je lui racontais que mon expérience en tant que survivant intergénérationnel du système des pensionnats est construite exclusivement sur la mise à l'écart. Je n'ai pas grandi avec les membres autochtones de ma famille. Je ne connaissais personne de la Nation Nisga'a. Toute mon expérience culturelle est basée sur mon questionnement à savoir qui je devais être, ce que je devais faire. Je ne voyais pas mes ancêtres et ils semblaient impossibles à atteindre. On me dit que cette expérience n'est pas unique. Mais cette mise à l'écart m'a fait sentir complètement seul.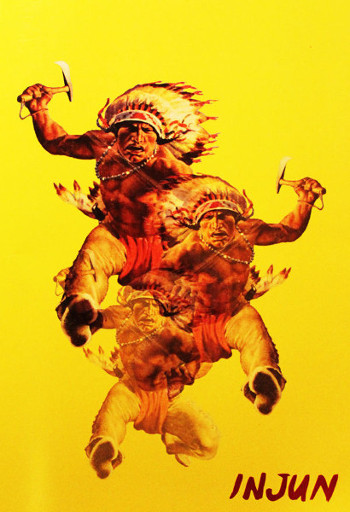 The Place of Scraps est une série de poèmes de l'effacement. Peux-tu expliquer comment cette forme de poésie a contribué au contexte, au contenu et à la signification qui y sont ancrés ?
Avant que The Place of Scraps soit un livre de poèmes de l'effacement, c'était une collection d'essais, un livre de fiction historique et une collection de poèmes lyriques. Toutefois, il y avait des problèmes dans toutes ces autres formes littéraires. Aucune ne représentait de façon juste la complexité du projet. Je voulais écrire un livre sur : 1) les récits des Premières Nations que j'avais découverts dans Totem Poles, 2) Marius Barbeau et sa compréhension et son inventaire des peuples des Premières Nations du nord-ouest du Pacifique, et 3) ma compréhension personnelle de tout ça. Chaque genre littéraire pouvait traiter de certains aspects de ces sujets, mais aucun ne semblait pouvoir le faire complètement.
Après être finalement tombé sur l'effacement, j'ai réalisé que ce qui manquait au livre c'était la reproduction textuelle de l'écriture de Barbeau. Elle était inaccessible dans toutes les formes précédentes. En utilisant son écriture comme canevas, je pouvais enfin commencer à relier tous les éléments sur lesquels je voulais écrire depuis le début.
Il y a aussi des implications politiques à l'effacement. J'effaçais les mots de Barbeau. Je réajustais la formulation de Barbeau pour qu'elle corresponde à mes intentions. En utilisant des extraits sélectionnés de son œuvre, je les retirais de leur contexte visé. À bien des égards, le mécanisme de l'effacement est devenu un miroir du processus anthropologique de Barbeau.
Selon toi, quel est le rôle de la culture dans la société d'aujourd'hui ? D'un point de vue ethnologique, quelles sont les implications de l'érosion des habitudes socioculturelles et des traditions, par exemple la tradition orale ?
Ce que je comprends de la culture c'est qu'elle évolue et qu'elle change constamment. C'est vrai que la tradition orale n'existe plus de la même façon. C'est en partie à cause de l'acculturation et de la colonisation des espaces sociaux des Premières Nations. Mais la culture est faite pour évoluer. S'il n'y avait pas eu de colonisation (ou si elle avait été faite différemment), la tradition orale aurait pu évoluer ou se transmettre d'une tout autre façon.
Ma réflexion est dynamique, les cultures saines évolueront et changeront. J'ai espoir que l'érosion des traditions orales mènera à un épanouissement sur d'autres questions.
As-tu quelques mots de sagesse par rapport à la culture, au passé et aux formations respectives de notre identité culturelle ?
Les meilleurs mots de sagesse que j'ai reçus sont « continue de poser des questions ». Tout ce que je comprends de la culture, de l'histoire et de l'identité provient d'une question. Cette question mène habituellement à une autre question, puis à une autre. Puis, éventuellement, il y a une réponse.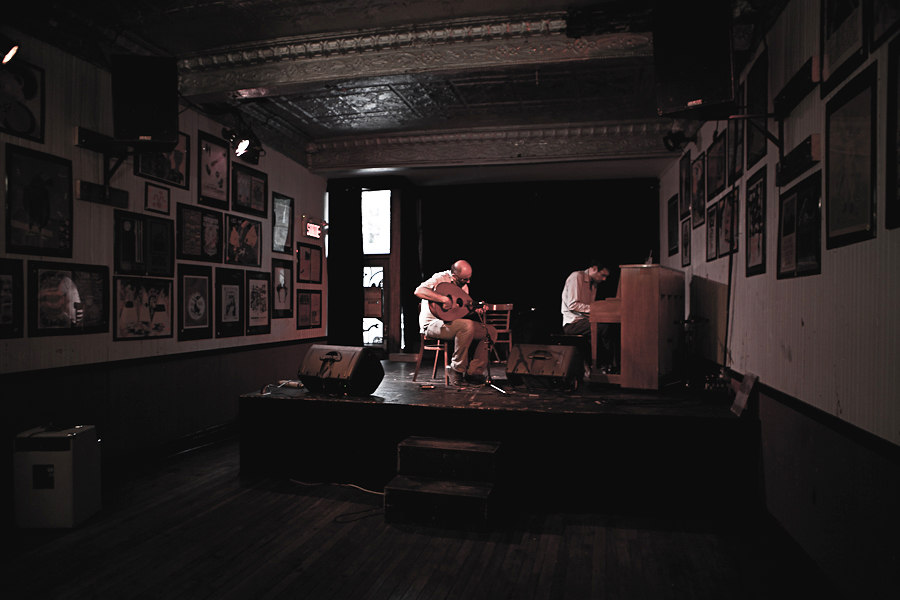 Sam Shalabi + Stefan Christoff
Cairo, Egypt // Montréal, QC
From the endless search of Peter Bradley:
Sam Shalabi and Stefan Christoff have created an incredibly evocative album with родина (Rodina). The pieces move quickly between moods but maintain a heavy tension throughout. That tension, along with the pairing of the instruments, free jazz strategies and makam musical systems invite you to imagine the two as opposing geo-social entities. Once that thought enters your head, it becomes hard to not hear it whenever listening to these recordings. Peter Bradley spoke to the pair of musical travellers.

Sam Shalabi and Stefan Christoff – To Sophia

Sam Shalabi and Stefan Christoff – Vardar River Song
Peter Bradley: At times, this album is like hearing a conversation in which two people are speaking different languages, but both understanding the other. Can you respond to that idea, or about the nature of conversation between the two different musical systems that you brought together on this album?
Sam Shalabi: I think part of what we are after is another more personal kind of communication between these two instruments that have a certain stature and significance within their own cultures and musical traditions. There are plenty of ready-made templates or styles and paths of how to bridge these systems, but our approach is more to go somewhere more intuitive than formal. We aren't so much interested in 'fusions' of 'East Meets West', or doing something that is even a bridge between those traditions of music making – much of our practice comes from using improvisation, which is the common thread musically, and a kind of 'conceptual ' trust in each other and what it is we are trying to convey.
In a way, it seems abstract that political or sociological elements could be components in purely instrumental music, but that's exactly the idea: that those things are motors or generating themes in how this music gets shaped and played, and so, for us, it's a way to make music 'between' cultures that gets shaped by more political or abstract (at least within the context of music) concerns rather than reconciling two musical systems.
Stefan Christoff: In many ways the collaboration is rooted in conversation, in a sharing of ideas (both musical and political) between artists. Certainly different musical traditions – jazz improvisation and makam – influence the music, although beyond specific musical arrangements or choices, the music is rooted in open conversation and a sharing of ideas on the world.
In ways родина reflects on experiences in different places around the world, but is also a very personal exchange. Really the album reflects deeply (emotionally also) on difficult questions about cultural identity in North America, colonial territories shaped by profound violence against indigenous peoples, and now home to increasingly precarious societies that have cultural roots across the globe.
<<< read more >>>
Your album notes say that the music is "inspired by the endless search for home in North America, a place of lands and people continuing to struggle against the legacy and current reality of colonialism. родина is about reflecting on ancestors, dreams of another place, and a future of liberation." In the context of those notes, can you talk about the inclusion of two solo pieces alongside to two duo pieces?
Shalabi: I think the solo pieces are inversions of the duo pieces: neither of them could be cast as traditional within their own cultures, and part of that idea was to be more transparent in that theme of 'home', in that this search for place can't be strictly geographical anymore – as much as one would like it to be. The idea of purity in that sense is problematic and a goal whose definition has to be redefined across 'borders' anyways. 'Home' in that sense becomes an active place of struggle and liberation in a collective sense, but also 'incarnated' in an individual sense, hence, those solo pieces.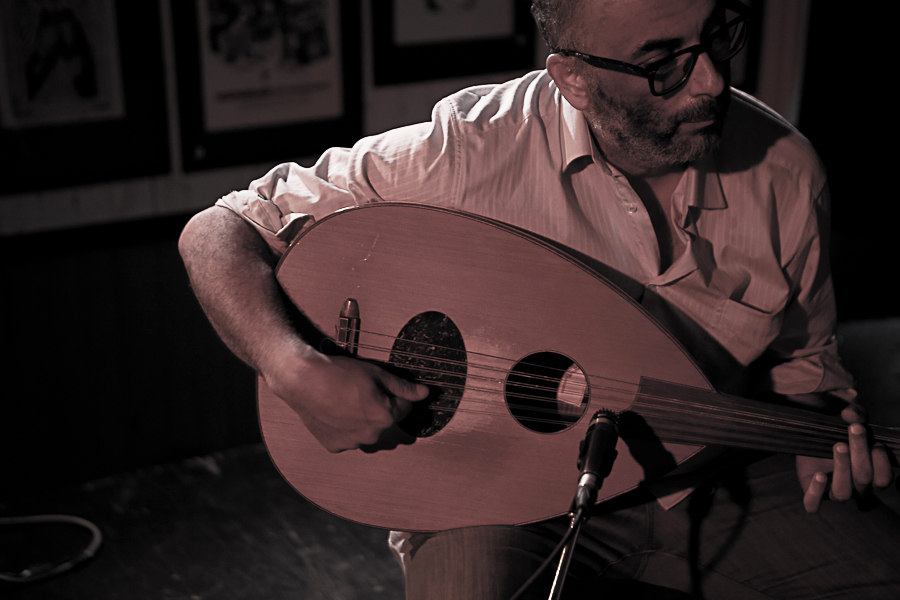 Christoff: It was important to include both conversational pieces alongside our individual voices. In a sense the questions and conversations that inspired the recording are collective, but also impact us deeply as individuals. Both voices on the record are critical and the solo pieces illustrate that although we are collaborating on the record, we certainly aren't a band that are stuck together; we are off on our individual journeys: Sam in Cairo, myself in Montreal.
In regards to the ideas behind the album, the endless search for home, I think that we are both always on that search, finding elements of 'home' in different places, while sustaining a certain restlessness that is common today, but I think also very particular to the transient identity of people who have spent large amounts of time within the borderlines that define Canada. That melancholy, that restlessness, the focus on the horizon, open spaces, all impacts of psyche and I believe it's critical to understand that all those aspects that are key to Canadian cultural identity are rooted in largely unresolved questions and current realities of colonization that shapes these territories called Canada, or the Northern part of Turtle Island.
I'm not sure if you played together beforehand, but recently this has been working as a long distance musical relationship. Is the result of that a more deliberate sort of collaboration, or a more impromptu and casual one?
Shalabi: Our friendship and our interest in how music in general and our own music relate to and reflect our lives in a political and personal sense (which are inseparable anyways) is the continuity in what we do. For us, that's a very 'deliberate' and evolving thing. The impromptu element is mainly logistical because of where we live, but certainly isn't how we treat what we do. In a way, the distance and time feed into what we do and give us more to put into our music when we meet again.
Christoff: Over the past decade we have gotten to know each other in Montreal and our conversations and a personal connection is really at the root of the music. Certainly the distance creates a specific dynamic, where we come together when we are both in Montreal and work in a relatively intense way on the projects. Actually, we recently recorded a follow-up duets album to родина, that we hope to release soon.
I think that there is a common appreciation of what we are both experiencing in our lives, taking place in different places, given our life experiences and backgrounds, while also a common interest in making thoughtful and engaged music that is rooted in more internationalist ideals. Although obviously this project is still developing, and although I feel proud of the recordings until now, I do feel that there is still a massive space for exploration and development.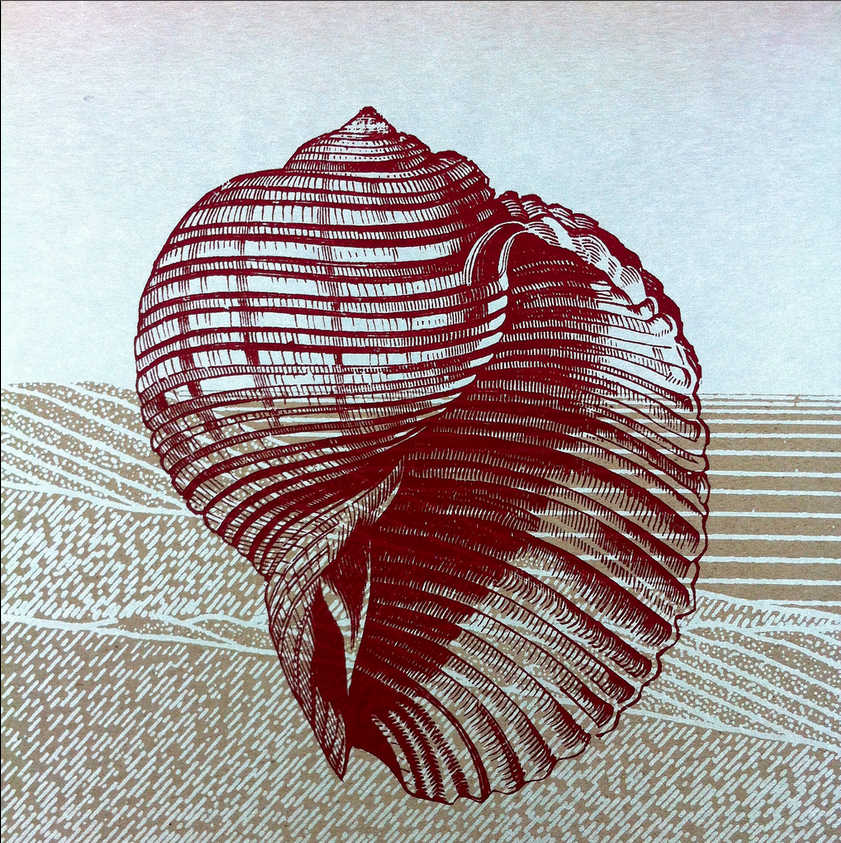 The artwork is beautiful. I'm wondering why you included the elements that you did.
Christoff: The album design was done by my partner Nazik Dakkach, who explains that "the art is a reflection on exile, because homeland is associated for a lot of people with the overseas trip, with the concrete crossing of the ocean. Also the design tries to respond to the music, creating a landscape that follows the expansion of the sound and evokes a sense of loss and displacement, inherent to the immigration experience, especially when taking place within a colonial context."
Also, silk screen artist/printer Jesse Purcell (from the Justseeds Artists' Cooperative) was an important part of the process, putting forward skilled craftsmanship into materializing the design.
I'm wondering about the references to Macedonia on the titles of two of the pieces?
Christoff : родина translates to motherland, or homeland, in multiple Slavic languages, a title that members of my family, who have roots in the former Yugoslavia, helped me come up with. My piano tones are also shaped by this heritage; those geographical references to Macedonia also occur within this framework.
In a way the title is an attempt to challenge to all the political talk these days about homeland in North America (including that repugnant and racist TV show). I think that we understand and acknowledge that this (North America) is the 'homeland' of no one, except indigenous people, really, until our societies, in a mass and collective way, truly address the colonial heritage of this place.
That feeling of restlessness and the different cultures heard in the music illustrates our individual connections to different places and cultures around the world. Our restlessness and search, which I feel is also heard in the music, I feel directly relates to the fact we are not really at 'home' in North America. Our next album, recent collaborations (also recorded at La Sala Rossa in Montreal), develop on these ideas and themes, both politically and musically.
In a sense I feel that the album expresses a deep discomfort and non compliance with the political order in North America that we both share, shaped by the colonization of indigenous lands. Obviously the recordings won't overturn that injustice; there are many protest movements working in that direction that we both support and are involved in as human beings, (recently the album was chosen as a gift for donors to the Idle No More grassroots fundraising campaign), however the recording is an airing of grievances and also expresses an aware melancholy that is felt given all these points.
De la quête sans fin de Peter Bradley:
(Traduit par le dialogue intérieur de Virginie Langlois)
Sam Shalabi et Stefan Christoff sont à l'origine d'un album incroyablement évocateur avec родина (Rodina). Les morceaux passent rapidement d'une humeur à l'autre mais la même tension lourde persiste tout au long de l'album. Cette tension, de même que l'association des instruments, les stratégies de free jazz et les systèmes mélodiques du maqâm vous invitent à imaginer les deux musiciens comme des entités géo-sociales opposées. Une fois que cette pensée a fait irruption dans notre cerveau, il devient difficile de ne pas l'entendre lorsqu'on écoute ces enregistrements. Peter Bradley s'est entretenu avec le duo de voyageurs musicaux.

Sam Shalabi et Stefan Christoff – To Sophia

Sam Shalabi et Stefan Christoff – Vardar River Song
Peter Bradley : Par moments, lorsqu'on écoute cet album, on a l'impression d'entendre une conversation où deux personnes parlent des langues différentes tout en se comprenant mutuellement. Pouvez-vous nous parler de ce concept et de la nature de la conversation entre les deux systèmes musicaux qui est présente sur cet album?
Sam Shalabi : Je crois que ce qu'on cherche notamment à obtenir, c'est un autre type de communication plus personnel entre ces deux instruments qui ont une stature et une signification particulières au sein de leurs propres cultures et de leurs traditions musicales. Il existe une foule de modèles tout prêts, de styles ou de façons de faire le pont entre ces systèmes, mais notre approche consiste à faire quelque chose de plus intuitif que formel. Les styles « fusion » ou « l'Orient rencontre l'Occident » ne nous intéressent pas vraiment. En fait on n'essaie même pas de construire un pont entre ces façons traditionnelles de faire de la musique : on a beaucoup recours à l'improvisation, c'est un point commun entre nos deux traditions musicales et nous avons une sorte de confiance « conceptuelle » l'un envers l'autre par rapport au message que nous essayons de faire passer.
D'une certaine façon, cela paraît abstrait d'affirmer que des éléments politiques ou sociologiques peuvent être les composantes d'une musique purement instrumentale, mais c'est exactement l'idée : ces éléments sont des moteurs et influent sur la façon de créer et de jouer la musique. Alors pour nous, c'est un moyen de faire de la musique « entre » les cultures, une musique façonnée par des questions plus politiques ou plus abstraites (en tout cas, dans le contexte musical) plutôt que de réconcilier deux systèmes musicaux.
Stefan Christoff : À plusieurs égards, notre collaboration s'enracine dans une sorte de conversation, dans un partage d'idées (tant musicales que politiques) entre des artistes. De toute évidence, différentes traditions musicales – l'improvisation jazz et le maqâm – influencent la musique, au-delà des simples arrangements ou des choix musicaux spécifiques : notre musique est une conversation ouverte et un partage d'idées sur le monde.
D'une certaine manière, родина est une réflexion sur les expériences de différents endroits à travers le monde, mais c'est aussi un échange très personnel. En fait, l'album illustre profondément (et émotionnellement) des questions difficiles à propos de l'identité culturelle en Amérique du Nord, des territoires coloniaux façonnés par une violence profonde contre les peuples autochtones, des territoires où vivent aujourd'hui des sociétés de plus en plus précaires qui ont des racines culturelles dans le monde entier.
<<< la suite >>>
D'après les notes qui accompagnent l'album, votre musique « s'inspire de la quête sans fin d'un port d'attache en Amérique du Nord, des lieux et des gens qui continuent de se battre contre le colonialisme : aussi bien l'héritage qu'il a laissé que sa réalité actuelle. родина parle des ancêtres, des rêves d'ailleurs et d'un avenir de libération ». Dans ce contexte, pouvez-vous expliquer l'inclusion de deux morceaux en solo parallèlement à deux morceaux en duo?
Shalabi : Je pense que les morceaux en solo sont l'envers des morceaux en duo : aucun morceau ne pourrait passer pour traditionnel dans sa propre culture, et l'idée était d'être plus transparent dans ce thème du « port d'attache » : cette quête d'un « chez soi » ne peut plus être strictement géographique désormais, contrairement à ce que pensent certains. L'idée de pureté dans ce sens est problématique et un objectif dont la définition doit en tout cas être étendue au-delà des « frontières ». Dans ce contexte, le « chez soi » devient un lieu actif de lutte et de libération au sens collectif mais il incarne aussi un sens individuel, d'où ces morceaux en solo.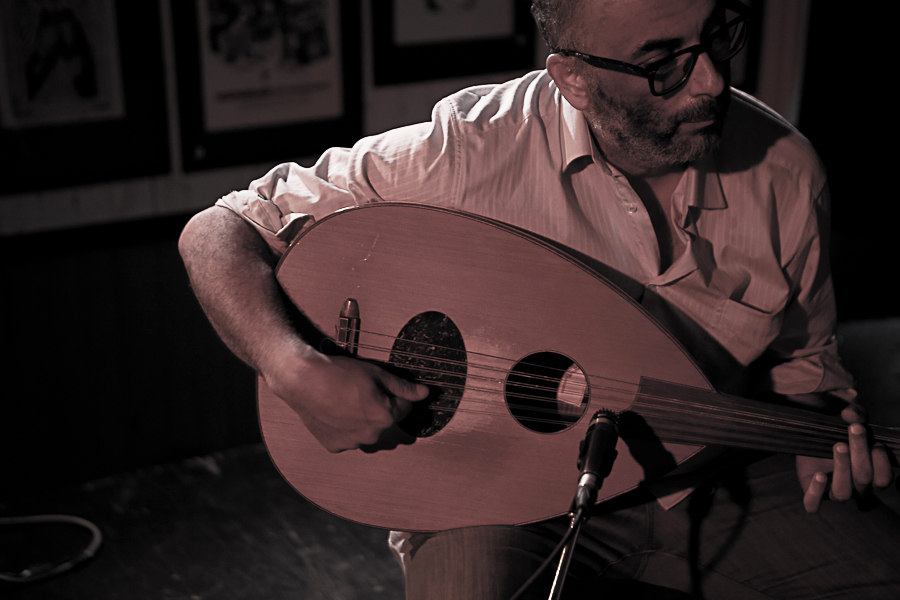 Christoff : Il était important d'inclure des morceaux joués sur le mode de la conversation couplés à nos voix individuelles. En un sens, les questions et les conversations qui ont inspiré l'enregistrement sont collectives mais elles ont aussi une influence profonde sur nous en tant qu'individus. Les deux voix sur le disque sont essentielles et les morceaux en solo illustrent le fait que même si nous collaborons sur le disque, nous ne sommes pas du tout un groupe dont les membres seraient toujours ensemble; nous suivons notre propre cheminement individuel, Sam au Caire et moi à Montréal.
En ce qui concerne les idées qui sous-tendent l'album, la quête sans fin d'un chez soi, je pense qu'on est tous les deux dans cette recherche constante; on trouve des éléments de « chez soi » à différents endroits tout en ressentant un certain malaise. Ce malaise est courant à notre époque mais aussi très spécifique à l'identité éphémère des gens qui ont passé beaucoup de temps à l'intérieur des lignes de démarcation qui définissent le Canada. Cette mélancolie, ce malaise, la focalisation sur l'horizon, les grands espaces, tout cela a une influence sur le psyché et il est essentiel de comprendre que tous ces aspects qui sont cruciaux pour l'identité culturelle canadienne trouvent leurs racines dans des questions en grande partie non résolues et dans des réalités actuelles liées à la colonisation qui façonnent ces territoires que l'on appelle Canada, ou la partie septentrionale de l'île de la Tortue.
Je ne sais pas si vous avez joué ensemble avant, mais ces derniers temps vous semblez entretenir une relation musicale à distance. Du coup, est-ce que votre relation est plus réfléchie, ou plus impromptue et informelle?
Shalabi : Notre amitié et notre intérêt pour la façon dont la musique en général et notre musique en particulier illustrent et évoquent nos vies au plan politique et personnel (deux dimensions indissociables) permettent d'assurer une certaine continuité dans ce que nous faisons. Pour nous, c'est une chose très « réfléchie » et évolutive. L'élément impromptu est principalement logistique à cause des lieux où nous vivons, mais certainement pas dans notre façon d'aborder notre travail. D'une certaine manière, la distance et le temps alimentent ce que nous faisons et nous donnent de la matière à mettre dans notre musique lorsque nous nous retrouvons.
Christoff : Au cours de la décennie qui vient de s'écouler, nous avons appris à nous connaître à Montréal et notre conversation et la connexion qui nous unit sont vraiment au cœur de la musique. Il est évident que la distance crée une dynamique particulière. Lorsque nous sommes tous les deux à Montréal, nous travaillons de façon relativement intense sur les projets. À ce propos, nous avons récemment enregistré un album de duos qui prolonge l'album родина; on espère le sortir prochainement.
Je pense qu'il existe une appréciation réciproque des expériences que nous faisons chacun de notre côté, à des endroits différents, compte tenu de nos expériences de vie et de nos antécédents. Il y a aussi une volonté commune de faire une musique réfléchie et engagée qui s'enracine dans des idéaux plus internationalistes. Même si ce projet est encore en phase de développement, et même si je suis fier des disques que nous avons faits jusqu'à maintenant, j'ai le sentiment qu'il y a encore beaucoup de place pour l'exploration et le perfectionnement.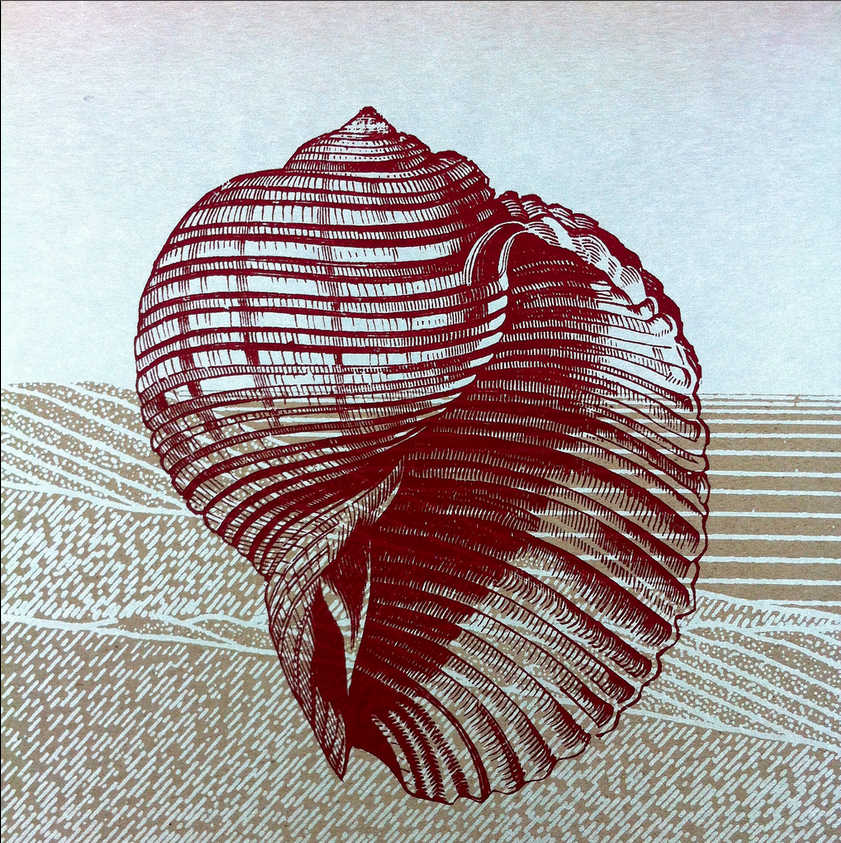 Le visuel est magnifique. Pourquoi avoir intégré de tels éléments?
Christoff : Le design de l'album a été fait par mon partenaire Nazik Dakkach, qui explique que « l'art est une réflexion sur l'exil, parce que pour beaucoup de gens, la notion de patrie est associée à un voyage outremer, concrètement, il faut traverser un océan. Par ailleurs, le design essaie de répondre à la musique, de créer un paysage qui suit la propagation des notes et évoque un sentiment de perte et de déplacement, inhérent à l'expérience d'immigration, surtout lorsque le déplacement s'effectue dans un contexte colonial. »
Par ailleurs, l'artiste/sérigraphiste Jesse Purcell (de la Justseeds Artists' Cooperative) a joué un rôle important dans le processus. Son savoir-faire artisanal se matérialise dans le design.
Pourquoi ces références à la Macédoine dans les titres de deux morceaux?
Christoff : родина signifie mère patrie ou patrie, dans plusieurs langues slaves. C'est un titre que les membres de ma famille, qui ont des racines dans l'ancienne Yougoslavie, m'ont aidé à trouver. Mes tonalités de piano sont aussi influencées par cet héritage; ces références géographiques à la Macédoine s'expliquent aussi dans ce contexte.
D'une certaine façon, le titre est une tentative de remise en question des débats politiques actuels à propos de la patrie en Amérique du Nord (et notamment de la série TV Homeland, une série ignoble et raciste). Selon nous, l'Amérique du Nord n'est la patrie de personne, si ce n'est des Autochtones, tant que nos sociétés n'auront pas réglé, pour de bon et de façon collective, l'héritage colonial de cet endroit.
Ce sentiment de malaise et les différentes cultures entendues dans la musique illustrent nos connexions individuelles avec différents endroits et différentes cultures à travers le monde. Notre malaise et notre quête, qui s'entendent à mon avis dans la musique, rappellent le fait que nous ne sommes pas vraiment « chez nous » en Amérique du Nord. Sur notre prochain album (également enregistré à La Sala Rossa à Montréal avec de récentes collaborations), nous avons développé ces idées et ces thèmes, à la fois politiquement et musicalement.
Dans un sens, j'ai l'impression que l'album exprime un malaise et un désaccord profonds – que nous partageons tous les deux – avec l'ordre politique en Amérique du Nord, façonné par la colonisation des terres appartenant aux peuples autochtones. De toute évidence, les disques ne vont pas remédier à cette injustice… Il existe de nombreux mouvements de protestation qui œuvrent en ce sens que nous soutenons et auxquels nous participons en tant qu'êtres humains (récemment l'album a été choisi comme cadeau de remerciement pour les personnes ayant fait un don dans le cadre de la campagne de financement populaire Idle No More). Mais le disque est un moyen de faire entendre des doléances et il exprime aussi la mélancolie consciente qui est ressentie compte tenu de ces questions.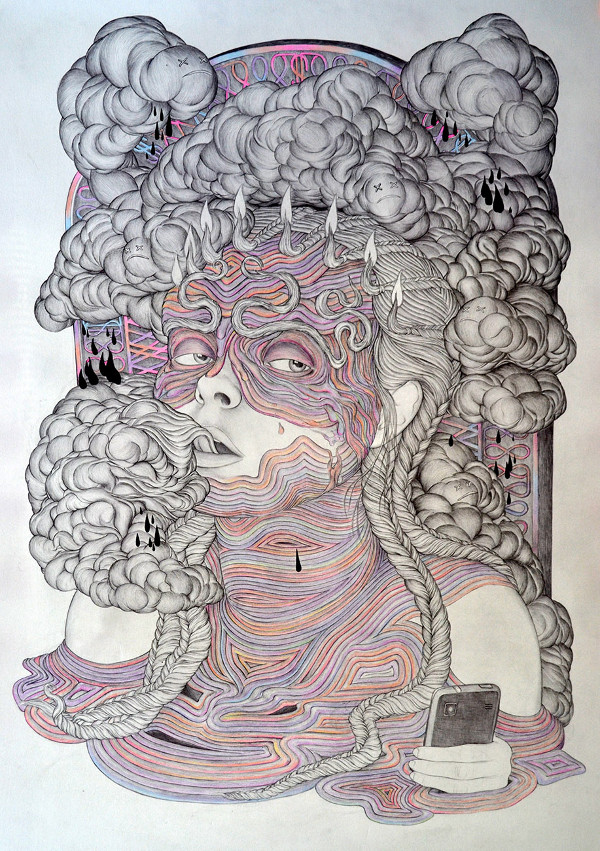 Alexandra Mackenzie
Artist, Musician, Psychedelic Voyeur
Toronto, ON
From the transcendental interconnectedness of V. Rachel Weldon:
Alexandra Mackenzie is an artist centered loosely in this cosmic realm. She creates through multiple mediums, including drawing, screenprinting, and installation. She also emits sounds from a frequency known as Petra Glynt. To help launch our latest section, Far Shores, focusing on the intersections between music and visual art, we sent her a series of questions through the ether.
V. Rachel Weldon : How do you feel about autonomous art, or art for art's sake? Do you think art should address a cause or imbalance in our world?
Alexandra Mackenzie: It's not my place to say how others should focus their art — to each their own — but seeing as we already live in such a society of self and of spectacle I have a hard time putting my support in art purely for art's sake. I understand why art-making can often be a release for some, [a kind of art] that is therapeutic or healing. I also understand and encourage art-making for the sake of finding one's voice, but I feel that if a person choses art as their "life-calling" there are some social responsibilities that come with that. Existential post-modern angst never helped anybody. I suppose that's where the artist's role comes in.
In your opinion, what is the role of an artist: to change, to interpret, or to transcend reality?
For myself I feel the need to respond to problems within our society, the things that make me angry, the things I feel are unjust. It's that rage that writes songs and generates the momentum to make visual work.
Maybe the artist's role is to represent their stance or perspective of the world, and share it from a neutral platform. Images reign in our society. The artist have the ability to offer a compelling representation of their thoughts and feelings and I think that's a powerful voice. If the artist can combat apathy or provide insight and/or draw attention to the issues that plague our society (and world) than I feel that is a voice that should be used and explored.
What is the value of psychedelic experience (generally, and specifically to you)?
I'm sure there are unlimited answers to this question… :)
Psychedelic experience (mine has been with Psilocybin, a.k.a. magic mushrooms) puts things into perspective… makes me aware of my part in an interdependent, infinite network that connects all life… For real! Plus for me, it is humbling. I appreciate being reminded that I am part of something much bigger than what our brains can perceive, though that tiny role is still important for the health and balance of the whole.
I feel the greatest benefit of psychedelic experience is the ego loss. When humans act with entitlement we are not moving forward as a species… we can't install old tar sands pipelines for the sake of maintaining jobs and profits, it's careless and doesn't consider the benefit of the whole: the water supply, the air we breathe, the indigenous communities, and the state of present and future life on this planet that are/going to be affected. In this case humans are taking more than what is sustainable within unsavoury practices, and I feel this is a matter of entitlement, thinking that it is ours to take… There is a balance that must be maintained in all aspects of life and I think the psychedelic experience is one of many valuable lessons and windows into understanding that balance.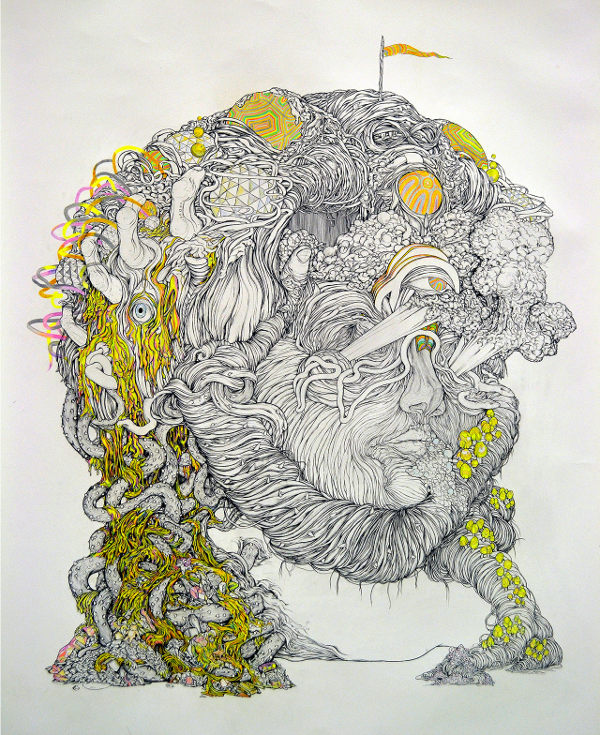 Your intricate drawings are a feast for the eyes, so heavily saturated with symbols and meaning. I'm interested to know how you conceptualize that? Sometimes I interpret it as transcendence and interconnectedness with everything, as in one of my favourites, FTW. Other times, I see it as dirty and suffocating, like pollution or overpopulation, or as symptom of our age of technology and commodification, distracting and uncanny. What are some of the issues you are drawn to address or reflect most in your work?
I really love how you interpret my art! You're totally on the right roll… :) !!!
I am sympathetic to all the human struggles… the ongoing racism, the ongoing oppression of women, the world of identity and gender politics, the ongoing genocide of First Nations… I easily become engrossed with rage which dissolves into apathy when I remind myself that I am a privileged hetero white female. I worry that any action I take may not appear sincere. As a result, and by no means as a "default" choice, I tend to lean toward defending the Earth and direct my focus on environmental issues because they affect us all.
I struggle with what I want to say versus what I am able to represent… My work tries to suggest an urgency for resistance against our current capitalist system — because of what it's doing to the planet and its people. This is so massive and daunting… so my work reflects those feelings too.
I am overwhelmed with the amount of work that has to be done in rethinking how we function as a global whole and I am no expert in devising plans for new localized systems of doing things. But more than ever, I want to see an end to capitalism's "endless growth" and the scars it leaves behind on the planet, and the people who experience the inequity of the capitalist economy everyday.
I also can't help but want to show the beauty and the phenomenological nature of the planet: it is the epitome of meta/psychedelic/supernatural. So it's a balance of these things that I'm working with.
Do you have anything coming up in the near future?
I have been invited to put together a solo multi-media art exhibition at Ed Video in Guelph for the month of April that will coincide with Kazoo! Fest. I'm putting together my first comic for Michael Comeau's comic anthology for April around the theme Human Drama. I'm currently writing a full-length album for my solo music project Petra Glynt, to be released in the summer, and I'm planning a couple tours to follow it, hopefully reaching the EU, the US, and as much of Canada as possible. I am also putting together a new series of drawings for a solo show at Magic Pony/Narwhal sometime within the last quarter of the year… life is beautiful!
Petra Glynt performs at Toronto's Wavelength Music Festival at the Polish Combatants Hall (206 Beverly St.) on Saturday, February 15. This event, co-presented by Weird Canada, also features Colin Stetson, US Girls, Biblical and Gambletron. More info can be found here.
De l'interconnectivité transcendantale de V. Rachel Weldon:
(Traduit par Virginie Langlois)
Alexandra Mackenzie est une artiste qui gravite en toute liberté dans notre royaume cosmique. Elle exprime sa créativité dans de multiples domaines, notamment le dessin, la sérigraphie et les installations. Elle émet aussi des sons à une fréquence connue sous le nom de Petra Glynt. Dans le cadre du lancement de notre nouvelle rubrique axée sur les intersections entre la musique et les arts visuels, nous lui avons envoyé une série de questions par ondes électromagnétiques.
V. Rachel Weldon : Que penses-tu de l'art autonome, ou de ceux qui font de l'art pour faire de l'art? Crois-tu que l'art doit toujours traiter d'une cause ou d'un déséquilibre dans notre monde?
Alexandra Mackenzie : Ce n'est pas à moi de dire aux autres sur quoi ils doivent centrer leur art – à chacun le sien – mais la société dans laquelle nous vivons est déjà tellement axée sur le soi et le spectacle que j'ai du mal à soutenir l'art pour le seul plaisir de faire de l'art. Je comprends en quoi la création artistique peut être une forme de libération pour certaines personnes, j'ai conscience que [certains types d'art] ont des vertus thérapeutiques ou apaisantes. Je comprends aussi et j'encourage la création artistique comme moyen de trouver sa voie, mais j'estime que si une personne choisit l'art comme « voie », c'est un choix qui s'accompagne de certaines responsabilités sociales. La colère existentielle post-moderne n'a jamais aidé personne. J'imagine que c'est en cela que l'artiste a un rôle à jouer.
À ton avis, quel est le rôle d'un artiste : changer, interpréter ou transcender la réalité?
En ce qui me concerne, je ressens le besoin de traiter des problèmes qui se posent dans notre société, des choses qui me mettent en colère, des choses qui me semblent injustes. C'est cette rage qui permet d'écrire des chansons et qui génère l'impulsion nécessaire à l'art visuel.
Peut-être que le rôle de l'artiste est d'exprimer son point de vue ou sa perspective sur le monde et de partager cela au moyen d'une plateforme neutre. Les images sont reines dans notre société. Les artistes ont la possibilité d'offrir une représentation convaincante de leurs pensées et de leurs sentiments; je trouve que c'est un pouvoir fort. Si l'artiste est capable de combattre l'apathie, de mieux faire comprendre certains des enjeux qui gangrènent notre société (et notre monde) ou simplement d'attirer l'attention sur ces problèmes, alors c'est une voie à utiliser et à explorer.
Quelle est l'utilité des expériences psychédéliques (en général et pour toi en particulier)?
Je suis sûre qu'il y a un nombre infini de réponses possibles à cette question… :)
Les expériences psychédéliques (en ce qui me concerne, j'ai testé la psilocybine, c'est-à-dire les champignons hallucinogènes) mettent les choses en perspective… elles me permettent de prendre conscience de mon rôle au sein d'un réseau interdépendant et infini qui relie toutes les formes de vie… Sans rire! En plus pour moi, c'est un exercice d'humilité. J'aime qu'on me rappelle que je fais partie de quelque chose de bien plus vaste que ce que nos cerveaux peuvent percevoir, même si ce rôle infime est malgré tout important pour la santé et l'équilibre du système tout entier.
Je pense que le principal intérêt des expériences psychédéliques, c'est qu'elles permettent de mettre l'ego de côté. Lorsque les êtres humains agissent avec arrogance, cela ne nous fait pas avancer en tant qu'espèce… On ne peut pas construire des pipelines pour transporter le pétrole issu des sables bitumeux simplement pour préserver les emplois et les profits; c'est un acte inconsidéré qui fait fi de l'intérêt général : l'approvisionnement en eau, la qualité de l'air que nous respirons, les collectivités autochtones, et les conditions de vie actuelles et futures sur cette planète, toutes ces choses qui sont affectées ou qui le seront un jour. Dans ce domaine, l'être humain prend bien plus que ce qui est viable en utilisant des méthodes peu recommandables; j'ai l'impression que l'être humain pense être dans son bon droit, qu'il peut se servir librement… Dans tous les aspects de la vie, il y a un équilibre à atteindre et je pense que les expériences psychédéliques sont très utiles pour appréhender cet équilibre.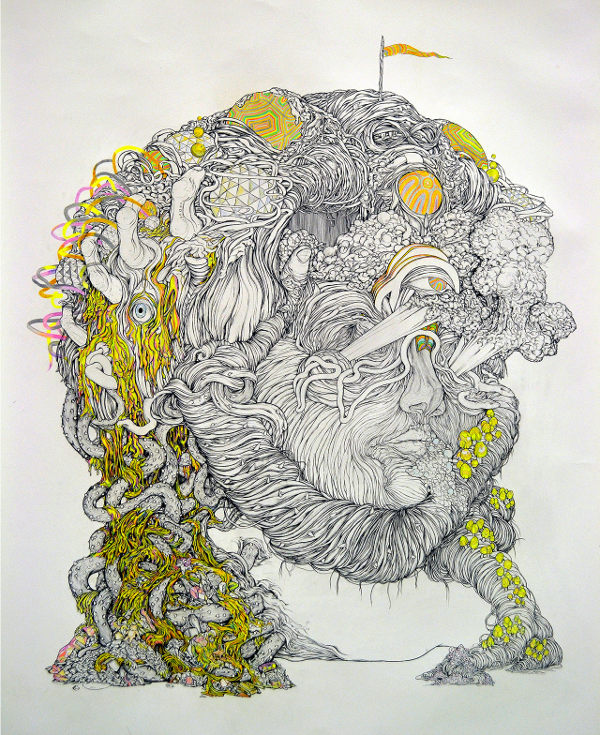 Tes dessins complexes, saturés de symboles et de significations, sont un régal pour les yeux. Comment est-ce que tu conceptualises cela? Parfois, je les interprète comme une transcendance et une interconnectivité avec tout ce qui nous entoure, comme dans un de mes dessins préférés, FTW. À d'autres moments, j'y vois un monde sale et étouffant, du fait de la pollution et de la surpopulation, ou un symptôme de notre ère technologique où la marchandisation à outrance est reine. Quels sont les enjeux que tu as envie de traiter ou d'aborder dans ton travail?
J'adore la façon dont tu interprètes mon art! C'est exactement ça… :) !!!
Je suis sensible à tous les combats menés… le racisme et l'oppression des femmes, des fléaux toujours très présents, les considérations liées à l'identité ou au sexe, le génocide des Premières Nations qui se poursuit… Je me mets facilement en colère puis ma colère se transforme en apathie lorsque je me rappelle que je suis une femme blanche hétéro privilégiée. J'ai peur que mes actes dans ce domaine n'aient pas l'air sincères. Alors je me tourne plutôt – mais pas du tout par défaut – vers la défense de la planète et j'axe mon travail sur les questions environnementales parce qu'elles nous concernent tous et toutes.
Je me débats avec ce que je veux dire par rapport à ce que je suis capable de représenter… J'essaie de suggérer grâce à mon travail l'impérieuse nécessité de faire acte de résistance face à notre système capitaliste actuel, en raison de ses effets sur la planète et sur les peuples. C'est tellement énorme et déconcertant… alors mon travail reflète ces sentiments aussi.
Je suis accablée par la quantité de travail à accomplir pour repenser la façon dont nous fonctionnons comme entité globale et je ne m'y connais pas suffisamment pour concevoir de nouveaux systèmes localisés de faire les choses. Mais plus que jamais, il faudrait qu'on en finisse avec la « croissance sans fin » engendrée par le capitalisme, les séquelles pour la planète et les personnes qui vivent l'injustice de l'économie capitaliste au quotidien.
Je ne peux pas m'empêcher de vous montrer la beauté et la nature phénoménologique de la planète : c'est la quintessence du méta/psychédélique/surnaturel. C'est sur l'équilibre de toutes ces choses que je travaille.
Quels sont tes projets pour les prochains mois?
J'ai été invitée à mettre sur pied une exposition multimédia en solo à Ed Video à Guelph au mois d'avril; l'expo coïncidera avec Kazoo! Fest. Je travaille sur ma première bande dessinée pour l'anthologie de Michael Comeau qui sortira en avril sur le thème du drame humain. J'écris actuellement un album pour mon projet musical solo Petra Glynt, qui sortira cet été, et je prévois de donner quelques concerts après ça, en Europe, aux États-Unis et partout où je pourrai au Canada. Je prépare aussi une nouvelle série de dessins pour une représentation solo à Magic Pony/Narwhal à la fin de l'année… la vie est belle!
Petra Glynt performs at Toronto's Wavelength Music Festival at the Polish Combatants Hall (206 Beverly St.) on Saturday, February 15. This event, co-presented by Weird Canada, also features Colin Stetson, US Girls, Biblical and Gambletron. More info can be found here.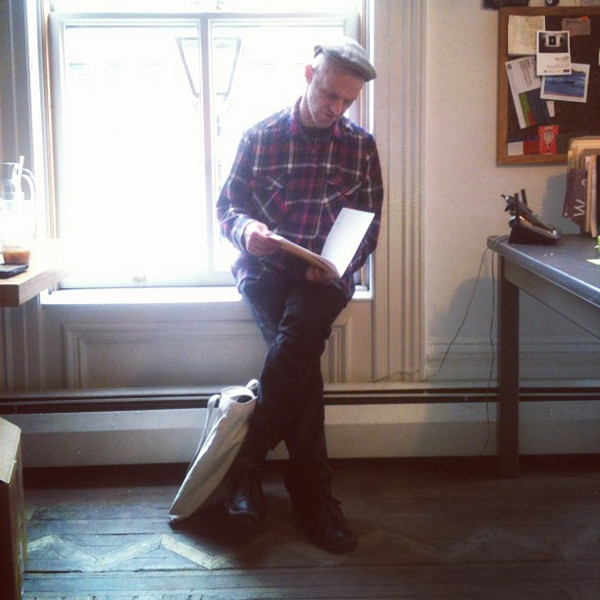 Darcy Spidle
[Founder of OBEY Convention, Divorce Records, and Heavy Fog]
Halifax, NS
From the dense mist of Joel Thibert:
The other day, a friend told me something along the lines of "I have my ear to the ground, and I keep hearing strings." Do you think that elements of classical music are currently growing to play a bigger role in the future of nationwide experimentation?
Admittedly, my use and even understanding of the term "classical" is probably debatable, but I am interested in this burgeoning community of young, underground artists from Canada who self-identify with that genre label in some way. They are the folks who have trained in classical music but also found their ways into other genres, both popular and experimental. An artist like Alice Hansen comes to mind. She is a university trained composer but also a member of ambient pop duo You'll Never Get to Heaven. Zachary Fairbrother of Lantern is another example. When the politics and aesthetics of those two worlds collide, it can make for very intriguing music and discussion. In ways, that's what I'm trying to explore with Heavy Fog.
Your main label, Divorce, already has a pretty good following. What do you feel are the benefits of a cassette sub-label for experimental/classical releases?
I had been hearing a lot of recordings by young composers that seemed to straddle the line between "classical" and genres I'm more used to like noise, drone, ambient, punk, indie, etc. And like noise and other outsider genres, this underground classical material was exploratory and, at times, absolutely mind blowing. These were really fresh sounds for me, so I felt compelled to get involved. Running a label is truly a musical journey of discovery, and I guess this has been a journey that I have been wanting to take for awhile.
As for a cassette sub-label, I think tape (and CD-R) culture has been essential to the development of fringe music. For a number of reasons, tape labels can take the most risks and push the boundaries of what is considered a proper release or even listenable music. It just hit me that the new music I was discovering could fit and even benefit from this culture.
<<< read more >>>
I've also increasingly been returning to the cassette format in my personal listening habits. Of course, analog is great, but the long format is also a nice element. With a record, you have 30 to maybe 40 minutes. All of our Heavy Fog releases will be 70 minutes or more, which is a minimum time for most of this music to properly unfold.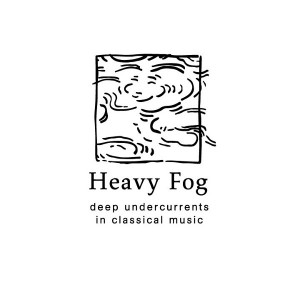 What makes Bespoken plays Nick Storring and Daniel Brandes a good choice as a first release?
Heavy Fog was just a vague idea until I started chatting with Toronto's Nick Storring. Somehow, our online conversations eventually led to this label emerging fully formed. He had a number of recordings in the works, all of which I immediately wanted to release! And his suggestions for artists to check out have been an amazing resource. Like Alice and Zach, Nick is an example of a composer who has broken away from many of the constricting elements of traditional classical music. His current work (check out Gardens) is some of the most exciting music I have heard all year.
Experimentation is always important to me as a curator both at my festival and with the label, but for Heavy Fog I also want to focus on music that is uplifting and, dare I say it, beautiful. The Bespoken album really fit that bill. Nick and I also felt that the folk qualities of Bespoken would really suit the analog format quite well.
Who are some artists you're excited to work with in the future?
Well, I'm taking it slow and trying hard not to get too far ahead of myself. I could spend every hour on this new label, but I have about a half a dozen other projects on the go as well. Finding balance in life is tough. That being said, the next release is in the works and should be available in January. We will be doing a retrospective on Toronto new-age classical pianist John S. Gray. Again, this is an artist who was introduced to me by Nick. John's music has this flowing, meditative quality that, although less dense, reminds me in ways of Lubomyr Melnyk, who I believe was one of John's contemporaries. John has a massive collection of recordings. I can't wait to wade in over the holidays.
Can we expect to see an increase Heavy Fog-friendly artists at OBEY Convention in the future?
A goal of the OBEY Convention is to bring together artists of all kinds, so yes, I would love to see that happen. We try to touch on that world each year, but it would be nice to see even more.
Is there anything else you'd like to say? Something to promote, someone to praise, something to be excited about?
Bespoken will be officially releasing their Heavy Fog cassette (and essentially launching the label) in Toronto on Tuesday, December 10th at the Tranzac Club. They will be joined by Allison Cameron and Christopher Willes. The talented Haligonian Robert Drisdelle will be providing visuals. For those not in the Toronto, order the cassette or download the album over here. Thanks!
For more info on Darcy and his wonderful work with OBEY in particular, check out our previous interview with him.
De la brume épaisse de Joel Thibert:
(Traduit en tag-team par Hugo Hyart et Nicolas Coutlée)
L'autre jour, un ami m'a dit quelque chose du style« J'arrête pas d'entendre des violons partout. » Penses-tu qu'en ce moment certains éléments de la musique classique sont appelés à jouer un rôle de plus en plus important dans l'expérimentation musicale au pays?
J'avoue que mon utilisation et même ma compréhension du terme « classique » sont probablement sujettes à débat, mais je m'intéresse à cette communauté canadienne bourgeonnante de jeunes artistes marginaux qui s'identifient d'une façon ou d'une autre à cette étiquette. Ce sont des personnes qui ont étudié la musique classique tout en explorant d'autres genres, populaires ou expérimentaux. Je pense à une artiste comme Alice Hansen. C'est une compositrice formée à l'université, mais elle est aussi membre du duo de pop ambiante You'll Never Get to Heaven. Zachary Fairbrother de Lantern est un autre exemple. Quand les politiques et les esthétiques de ces deux mondes entrent en collision, il peut en résulter des musiques et des discussions très intrigantes. D'une certaine façon, c'est ce que j'essaie d'explorer avec Heavy Fog.
Divorce, ton label principal, compte déjà un bon nombre d'adeptes. Quels avantages crois-tu que ce sous-label cassette peut comporter pour des parutions expérimentales/classiques?
J'ai entendu beaucoup d'enregistrements de jeunes compositeurs à cheval entre le « classique » et d'autres genres qui me sont plus familiers comme le noise, le drone, l'ambiant, le punk, l'indie, etc. Et comme le noise et d'autres genres marginaux, ces compositions de classique underground étaient exploratoires et, parfois, complètement époustouflantes. C'était très rafraîchissant à mes oreilles, alors j'ai eu envie de m'impliquer. Gérer un label est réellement un voyage de découvertes musicales, et je suppose que ça faisait longtemps que je voulais m'engager dans cette aventure.
Pour ce qui est du sous-label, je pense que la culture de la cassette (et du CD-R) a été essentielle au développement de la musique marginale. Pour de nombreuses raisons, ces étiquettes peuvent prendre plus de risques et repousser les frontières de ce qui est considéré comme une parution légitime ou même de ce qui est écoutable. Je me suis simplement rendu compte que cette nouvelle musique que je découvrais pouvait cadrer au sein de cette culture et même en bénéficier.
<<< read more >>>
Je me suis aussi tourné de plus en plus vers le format cassette dans mes habitudes d'écoute personnelle. Bien sûr, l'analogique c'est génial, mais la longue durée est aussi un élément intéressant. Avec un disque, vous avez 30 à peut-être 40 minutes. Toutes nos parutions sur Heavy Fog seront d'au moins 70 minutes, durée minimale pour que cette musique se déploie proprement.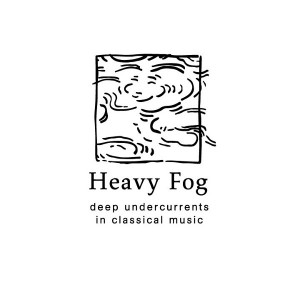 Qu'est-ce qui fait de Bespoken plays Nick Storring and Daniel Brandes un bon choix à titre de première parution?
Heavy Fog n'était qu'une idée vague avant que je discute avec Nick Storring de Toronto. D'une façon ou d'une autre, l'étiquette a pris forme au fil de nos conversations en ligne. Il avait déjà bon nombre d'enregistrements en chantier que je voulais déjà faire paraître sur-le-champ! Et ces suggestions d'artistes constituaient une mine d'or incroyable. Comme Alice et Zach, Nick est un exemple de compositeur s'étant libéré de plusieurs éléments contraignants propres à la musique classique traditionnelle. Son projet actuel (qui se nomme Gardens) figure parmi les musiques les plus excitantes que j'ai entendues cette année.
Quels sont quelques-uns des artistes avec qui tu as hâte de collaborer?
Pour le moment, je prends mon temps et j'essaie de ne pas trop me projeter dans l'avenir. Je pourrais passer toutes mes journées sur cette nouvelle étiquette, mais j'ai également environ une demi-douzaine d'autres projets en cours. Dans la vie, trouver l'équilibre est difficile. Cela dit, je travaille en ce moment sur une prochaine parution qui devrait sortir en janvier. Nous ferons une rétrospective de John S. Gray, pianiste classique nouvel-âge de Toronto. Encore une fois, il s'agit d'un artiste que Nick m'a suggéré. La musique de John a ce côté fluide et méditatif qui, bien que moins dense, me rappelle d'une certaine façon Lubomyr Melnyk, un contemporain de John si je me souviens bien. John possède une immense collection d'enregistrements. Je suis impatient de m'y plonger durant le temps des fêtes.
Peut-on s'attendre dans l'avenir à une présence plus forte d'artistes proches de Heavy Fog à OBEY Convention?
L'un des objectifs de OBEY Convention est de rassembler des artistes de toutes sortes, donc oui, j'aimerais que ça se produise. On essaie de toucher un peu à cet univers chaque année, mais ce serait bien d'en avoir encore plus.
As-tu quelque chose à ajouter? Quelque chose à promouvoir, à encenser, quelque chose qui t'allume?
Le lancement officiel de la cassette de Bespoken (et par le fait même de l'étiquette Heavy Fog) aura lieu à Toronto le mardi 10 décembre au Tranzac Club. Le groupe sera accompagné par Allison Cameron et Christopher Willes. Le talentueux Haligonien Robert Drisdelle se chargera des projections. Pour ceux et celles à l'extérieur de Toronto, vous pouvez acheter la cassette ou télécharger l'album ici. Merci!
Pour plus d'information sur Darcy et le merveilleux travail qu'il effectue pour OBEY, lisez notre dernière entrevue avec lui.
Jason Wydra
Founder of Soybomb HQ
Toronto, ON
[photo: Amanda Fotes]
From the cyclemotives of Alison Lang:
In October of 2003, a group of enterprising skateboarders, hardcore music enthusiasts and carpenters built a half-pipe in their apartment above a bike shop near Queen Street West in Toronto. Founder Jason Wydra had originally intended the space to be a place where he and his friends could skate and sleep. Soon enough, bands were setting up on the half-pipe to play shows to increasingly large crowds of friends and fans in the community. Ten years later, Soybomb HQ has become one of the city's most beloved DIY venues, with some events bringing in over 1,000 people throughout the evening. The space has maintained its inclusive ethos in the midst of a rapidly changing neighbourhood. As their 10th anniversary approaches, Wydra shared some insights as to how Soybomb has managed to survive and flourish for all these years.
Alison Lang: What was the first show like at Soybomb?
Jason Wydra: It was a Halloween party/show — because Halloween rules. It wasn't too different from what goes on now. The sound system was crappier, and the general layout of the space was a bit different, but it was punk/hardcore music with drunk people having fun. It was probably also the last or second last time we had the ramp open for skating while the bands were playing. The bands actually played over by the kitchen then, not in the ramp. There was probably about 100-200 peoples that passed through, I think. Most people were in costume of course!
In cities all over Canada, there are places where people open up their living/creative spaces to bands and the public. Unlike Soybomb, though, a lot of these places don't last a year, much less 10. What is the secret to Soybomb's longevity, do you think?
I think one of the main things to realize is that if you have neighbours, whether it be a business or a resident, they have their own concerns as well, so you have to be an ambassador to the space and make friends. Do favours for them, and make stuff positive. If there's a problem, fix it! That way when you have a gig happening that has a bunch of (probably drunk) people and kids showing up, they won't mind so much. Also, don't turn your space into a concert venue where you're throwing events constantly. That will piss off your neighbours no matter what you do!
We make sure that the neighbours' properties are kept clean and we invite them to ALL the gigs too! So even if they don't feel like going, at least they don't feel excluded. We've had to mop the downstairs store when it had beer dripping down on it, and we even spent over $1,000 and a full week resurfacing the floor.
We have also never tried to book shows as a source of real revenue in order to pay rent and bills. That puts you in the inevitable position of booking too often, pissing off your neighbours, and also potentially booking gigs that are not fun.
I imagine you have seen a lot of changes in 10 years in the area surrounding Soybomb. How do you guys maintain your space and ethos in the midst of these changes?
We've been lucky. We've never actually had our rent increased in the entire decade we've been there. I think part of that is attributed to the fact that we are mostly decent tenants. I really love what we have at Soybomb and I don't ever want to put that in jeopardy by being an annoying tenant and constantly bugging the landlord. So again, ambassadorship.
But the neighbourhood has changed a LOT. Condo and townhouse development in the area has brought a different kind of resident to the community, and with them different kinds of businesses. Then the fire at Duke's Cycle happened in 2008 and a lot of older mainstays of the neighbourhood were gone. One by one the older, less flashy businesses disappeared, rents went up, and a multitude of boutiques for shoes, clothes, furniture, spas, fancy restaurants and bars moved in. I can't say if it's bad or good. But it's driven the rent up, so that most of the boot-strap DIY-minded people who used to populate this area are gone.
As for maintaining a general ethos towards what we do, how we participate in the music community, and the ways we encourage others to participate, I don't think the changes in the area effect that. With the rise of DIY mentality in general in our culture, I think there is a certain amount of respect for people who seem to be giving it a go.
What does 10 years really mean to you? Are you nostalgic about all the stuff that's happened since you started the place, or do you avoid that type of sentimentality?
Ten years went by too fast. It's hard! When you're busy and have your eyes focused on your little goals (and I have a thousand of them) you don't really notice it go by.
There are little moments from Soybomb's past that I treasure. Just recently one of my all-time biggest musical influences, Nick Sakes — a principal member of the band Dazzling Killmen, and later Colossamite, and then Sicbay — actually came and played my birthday gig this year with his new project Xaddax, which is a noisy weird two-piece consisting of him and his partner Chrissie. Still trying to wrap my head around that one. Pretty major bucket list stuff right there.
I am proud of all the work I've done in the place, but in the end, I don't dwell on it. I'm always focused on the next project. I only want past successes to help facilitate new and exciting projects in the end, and sentimentality is rare.
What do you have planned for the 10th anniversary?
We've enlisted bands like Alaskan from Ottawa, Expectorated Sequence from Montreal, a Black Faxes revival (including a buttload of Misfits songs), local sweethearts Pretty Mouth, and many more will be making appearances.
The celebration will take place over two nights: Friday, Oct. 25 and Saturday, Oct 26, and both nights will be Halloween costume balls of course! We'll have printed posters for the event and maybe even revisit a Soybomb t-shirt again. In typical Soybomb fashion, more details will likely get figured out the night before the shows. Heh!
Des cyclo-moteurs d'Alison Lang:
(Traduit par la fileuse de d'Aliké Harel)
En octobre 2003, une bande de planchistes, d'amateurs de musique hardcore et de charpentiers pleins d'initiative ont construit un half pipe dans leur appartement situé au-dessus d'une boutique de vélos près de la rue Queen Ouest à Toronto. Le fondateur, Jason Wydra, voulait à l'origine que l'endroit serve, pour ses amis et lui, à faire du skate et à dormir. Rapidement, des groupes ont commencé à donner des spectacles sur la rampe devant une foule croissante d'amis et de fans des environs. Dix ans plus tard, Soybomb HQ est l'une des salles indépendantes les plus aimées en ville; certains spectacles attirent même plus de 1000 personnes en une soirée. L'endroit a conservé son approche inclusive au coeur d'un quartier en pleine mouvance. Pour le 10e anniversaire qui approche, Wydra jette un peu de lumière sur un Soybomb qui est parvenu à survivre et à s'épanouir pendant tant d'années.
Alison Lang : À quoi ressemblait le premier spectacle à Soybomb?
Jason Wydra : C'était un party/show d'Halloween, parce que, l'Halloween, c'est cool. Ce n'était pas très différent d'aujourd'hui. Le système de son était plus merdique et la salle était aménagée un peu différemment, mais c'était de la musique punk/hardcore avec des gens soûls qui s'amusaient. C'était probablement aussi la dernière ou avant-dernière fois que la rampe était ouverte pour rouler pendant que le groupe jouait. En fait, les groupes se produisaient près de la cuisine dans le temps, pas sur la rampe. Il y a eu autour de 100 à 200 personnes ce soir-là. La plupart étaient déguisées, évidemment!
Partout au Canada, les gens ouvrent les portes de leur lieu de création/de vie à des groupes de musique et au public. Pourtant, contrairement à Soybomb, nombre de ces endroits ne résistent pas un an, encore moins dix. Selon toi, quel est le secret de la longévité de Soybomb?
Je pense qu'une des principales choses qu'on doit comprendre, c'est que si vous avez des voisins, que ce soit un commerce ou un domicile, ils ont leurs propres soucis aussi. Donc, il faut être un ambassadeur de l'emplacement et se faire des amis. Rendez-leur des services, faites en sorte que tout se passe bien. S'il y a un problème, réglez-le! De cette façon, quand vous organisez un concert et qu'une gang de jeunes (probablement soûls) se pointe, ça ne les dérangera pas autant. Il ne faut pas non plus qu'il y ait constamment des concerts. Ça fera chier vos voisins peu importe ce que vous faites!
On s'assure que la propriété des voisins reste propre et nous les invitons à TOUS les concerts! Même s'ils n'ont pas le goût de venir, au moins ils ne se sentent pas exclus. On a dû nettoyer le plancher du commerce d'en dessous, car de la bière avait coulé jusqu'en bas. On a même dépensé 1000 $ et passé une semaine entière à refaire le plancher.
Nous n'avons jamais tenté d'organiser des concerts pour en tirer un vrai revenu, qui aurait servi à payer le loyer et les comptes. Le côté lucratif nous aurait inévitablement forcés à organiser trop de concerts, à faire chier les voisins, et aussi possiblement à accueillir des concerts plates.
J'imagine que tu as été témoin de beaucoup de changement en dix ans dans le quartier de Soybomb. Comment avez-vous fait pour conserver votre emplacement et votre éthique au travers tous ces changements?
On a été chanceux. Notre loyer n'a jamais vraiment été augmenté durant les dix années que nous avons passées ici. Je crois que c'est surtout parce que nous sommes de bons locataires. J'aime vraiment ce que nous avons à Soybomb et je ne voudrais jamais risquer de le perdre en étant un locataire fatiguant et en cassant les pieds du propriétaire. Donc encore, rester ambassadeur.
Mais le quartier a changé, vraiment. Le développement de condos et de maisons aux alentours a amené une nouvelle sorte de résidents et, avec eux, d'autres sortes de commerces. Puis, il y a eu le feu à Duke's Cycle en 2008 et plusieurs icônes du quartier ont disparu. Un à un, les commerces moins branchés ont disparu, les loyers ont monté et une multitude de boutiques de souliers, de vêtements, de meubles, des spas, des restaurants et des bars chics ont pris leur place. Je ne peux pas dire si c'est bon ou mauvais, mais le prix des loyers a grimpé en flèche, ce qui a en retour éloigné la plupart des gens du coin plus enclins au DIY et à l'autogestion.
Pour ce qui est du maintien de notre éthique dans notre façon de participer à la communauté musicale et d'encourager les autres à y participer, je ne crois pas que les changements dans le quartier affectent cet aspect. Avec l'essor de la mentalité DIY dans notre culture, je pense qu'il y a une part de respect envers les gens qui se lancent dans cette voie.
Qu'est-ce que ces dix années représentent vraiment pour toi? Es-tu nostalgique au sujet des choses qui sont arrivées depuis le début ou est-ce que tu évites ce genre de sentimentalité?
Ces dix années ont passé trop vite. C'est dur! Quand tu es occupé et que tu a les yeux rivés sur de petits objectifs (et j'en ai des milliers), tu ne te rends pas vraiment compte que ça passe.
Je chéris certains moments du passé de Soybomb. Tout récemment, une de mes plus grandes influences musicales de tous les temps, Nick Sakes — un des membres principaux du groupe Dazzling Killmen, et plus tard Colossamite, puis Sicbay — a joué lors d'un concert pour mon anniversaire avec son nouveau projet Xaddax, un duo bizarro-noise constitué de sa partenaire Chrissie et lui-même. J'essaie encore de la comprendre, celle-là. C'est pas mal en haut de ma liste des choses à voir.
Je suis fier de tout ce que j'ai accompli ici, mais je ne m'assis pas là-dessus. Je me concentre toujours sur le prochain projet. Au bout du compte, je veux seulement que les succès du passé facilitent de nouveaux projets stimulants. Je me laisse rarement aller à la sentimentalité.
Qu'est-ce que vous prévoyez pour le 10e anniversaire? On aura des groupes comme Alaskan d'Ottawa, Expectorated Sequence de Montréal, le retour deBlack Faxes (qui interprétera une tralée de chansons des Misfits), des coqueluches d'ici, Pretty Mouth, et bien d'autres feront leur apparition.
La célébration aura lieu sur deux jours : vendredi 25 octobre et samedi 26 octobre, et les deux soirées seront des bals costumés d'Halloween, bien sûr! On fera imprimer des affiches de l'événement et peut-être même qu'on pensera à des t-shirts Soybomb à nouveau. À l'habitude de Soybomb, les détails seront démêlés à la dernière minute avant les concerts. Hé!
---