New Canadiana :: La Fête – Entropiques
---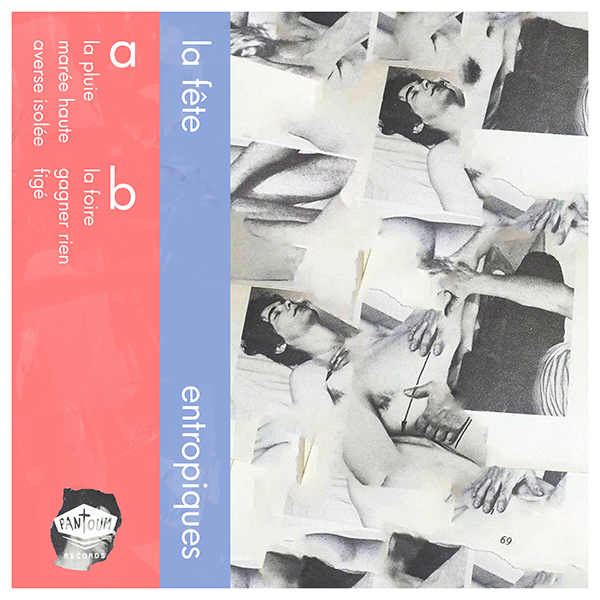 La Fête
Entropiques
Québec, QC
Du ressac lyrique de Mathieu Bédard:
*Entropiques* est un système qui se construit et se défait en permanence, alternant entre des rythmes bondissants et fragmentés et des explorations sonores planantes. Les instruments jouent parallèlement les uns aux autres, sans relâche mais sans se presser, pareils à des gouttes de pluie qui se répondent en tambourinant. L'élément liquide est partout, dans le flux et le reflux de la voix aussi, dont les trémolos agissent comme la marée, qui emporte ou dépose le ruissellement dissonant des guitares. Idéal pour méditer en regardant la pluie, ou pour courir en dessous les yeux fermés.
From the lyrical riptide of Mathieu Bédard:
(Traduit par Sergio Calla)
Alternating between the leaping and fragmented rhythms and soothing sound explorations
*Entropiques* is a system that is constantly created and destroyed. Tirelessly, the instruments calmly play in unison, similar to raindrops which sound like a beating drum. The liquid element is everywhere, in the ebb and flow of the voice too, whose tremolos carry or deposit the guitars' sour runoff like the tide. Ideal to meditate by rainfall, or to blindly run under it.
---
---
---