New Canadiana :: BBQT – S/T
---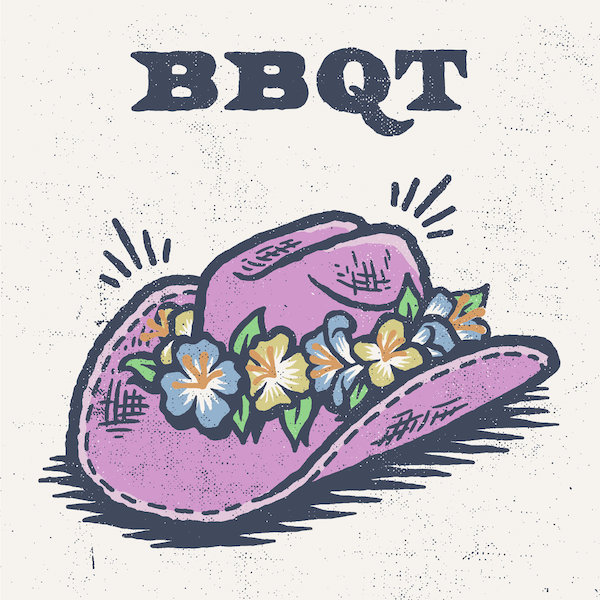 BBQT
S/T
Self-released
St. John's, NL
From the pink toes and rosy cheeks of Mike Roy:
St. John's is a glowing 'lil community with a huge resurgence of surf punk over the past few years (or really since we've come of age and dug into The Mummies and the like). Taking cues from the likes of Jonny and the Cowabungas (RIP, my dudes) and Hard Ticket, BBQT keep the talent flowing in the DIY community with sunny, '60s-influenced powerpop perfect for sockhops and beachside makeouts. It might be too cold for backyard barbeques 8 months of the year, but try to resist the urge to take your crush skinny-dipping after too many cans of Alpine when the course of BBQT's 4 tracks rides through.
Des orteils et joues rosées de Mike Roy:
(Traduit par les lignes de bronzage hivernal de Louis-Félix de Chevigny)
St. John est une p'tite communauté florissante qui a vue une énorme résurgence de surf punk au cours des dernières années (ou du moins depuis que nous avons grandi et découvert [The Mummies et autres trucs du genre). S'inspirant des artistes comme Jonny and the Cowabungas (reposez en paix, les gars) et Hard Ticket, BBQT facilite le flot de talent de cette communauté astucieuse avec du powerpop ensoleillé inspiré des années 60 parfait pour une fête dansante ou du gros frenchage à la plage. C'est peut être trop froid pour un barbecue de cours arrière 8 mois sur 12, mais essaie donc de résister l'envie d'amener ton béguin se baigner tout nu une fois bien pompette sur de l'Alpine à la fin des 4 tounes de BBQT.
---
---
---