New Canadiana :: Un Blonde – Good Will Come To You
---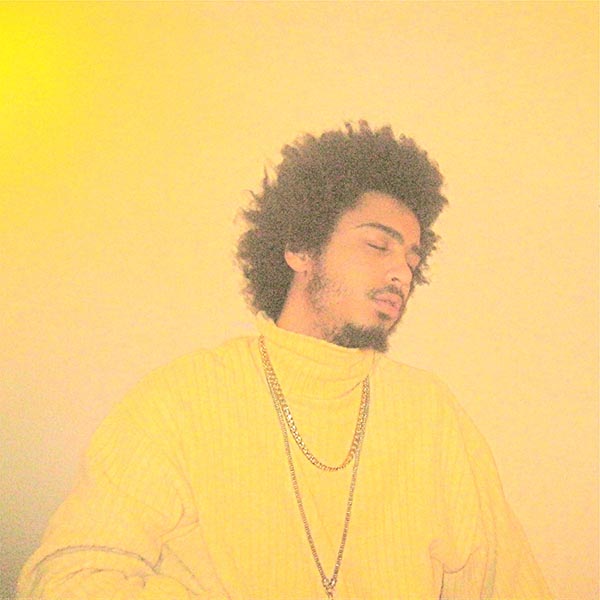 Un Blonde
Good Will Come To You
Montréal, QC
From the rusty sextant of Rolf Carlos:
Mythologies aren't reserved for dusty volumes, or shallowing scriptures on windswept sandstone; new legends are being furtively created by your next door neighbour, in their noisey downtown apartments, long after you've gone to bed. Good Will Come To You, the second in a trilogy of exploratory folk-gospel by Montréal's elusive Jean-Sébastien Audet offers just that. Laying naked at the crossroads of Art&B, spirituals, and Jobim, Un Blonde is reaching into the deep pockets of tradition, but pulling up his own currency. A cow-licked Phil Elverum, heartbroken, layering endless guitars as he builds The Glow Pt. 2; D'Angelo, possessed, determined to break the backbone of harmonic possibility as he croons 16-tracks deep on Voodoo; David Longstreth, strangling impossible chords from his Stratocaster with his middle finger aimed at Yale. This isn't comparison, so much as orientation. Triangulate your compass, and let it lead you to a new mythology; just trust your judgement.
Du sextant rouillé de Rolf Carlos:
(Traduit par le voisin élusif de Maya Keshav)
Les mythologies ne sont réservées ni pour les tomes poussiéreux, ni pour les textes sacrés qui déteignent sur le grès battu par le vent; les nouvelles légendes sont en train d'être créées en catimini par votre voisin d'à côté, dans son appartement bruyant du centre-ville, bien après que vous vous serez couché. Good Will Come To You, le deuxième dans une trilogie de folk-gospel exploratoire de l'élusif Jean-Sébasiten Audet de Montréal vous offre justement cela. Allongé nu au carrefour de l'Air&B, du spirituel et de Jobim, Un Blonde met les mains dans les poches profondes de la tradition, mais il en tire sa propre monnaie. Un Phil Elverum avec une rosette et un coeur brisé, qui étale des guitares interminables pendant qu'il construit The Glow Pt. 2; D'Angelo, possédé, résolu à casser l'épine dorsale de la possibilité harmonique quand il chante 16 morceaux de Voodoo profond; David Longstreth, qui étrangle les accords impossibles avec son Stratocaster en faisant un doigt d'honneur à Yale. Ceci n'est pas une comparaison, c'est plutôt une orientation. Triangulez votre boussole, et laissez-la vous mener à une nouvelle mythologie; faites-vous confiance.
Un Blonde – Trust Your Judgement
---
---
---