New Canadiana :: Psychic Fair – Chipeater Deluxe
---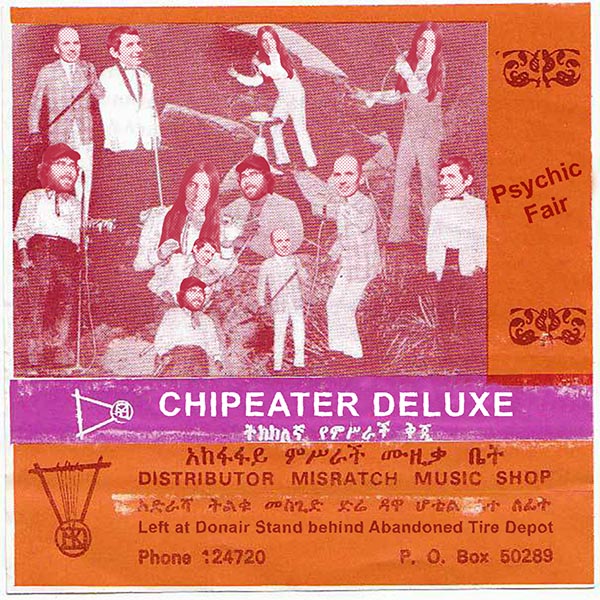 Psychic Fair
Chipeater Deluxe
(Self-Released)
Halifax, NS
From the radar scans of Gabe Girard:
Deep within the caves, recesses, and exposed bedrock strata of the peninsula known as Halifax lie several geological anomalies. Tunnels without entrance or exit. Long dark passages too coarsely shaped, too needlessly circuitous to be of manmade origin wind and bore themselves deep into the earth. At length, they culminate in spacious halls possessing strange resonant qualities. Ground-penetrating radar scans have located some of these halls. One such hall, of particular interest to resident geologist Josh Salter, has been dubbed The Echo Chamber. According to locals, this chamber has been emanating its distinctive vibrations for years. Field recordings have turned up interesting results. For now, these recordings are our only glimpse into what lies beneath.
Des balayages radar de Gabe Girard:
(Traduit par la spéléologue Maya Keshav)
Au fond des grottes, des alcôves et des strates exposées de la roche mère sur la péninsule qui s'appelle Halifax se trouvent plusieurs anomalies géologiques. Des tunnels qui n'ont ni entrée ni sortie. Des passages longs et sombres en forme trop crue, trop inutilement sinueuse pour être créés par l'homme s'enroulent et se creusent au fond extrême de la terre. Plus tard, ils aboutissent dans les corridors spacieux qui possèdent des qualités bizarrement sonores. On a localisé quelques-uns de ces corridors grâce aux balayages radar qui peuvent percer la terre. Un tel corridor, d'un intérêt particulier pour le géologue résident Josh Salter,, était surnommé The Echo Chamber (la chambre de réverbération). Selon les gens du coin, cette chambre dégage ses vibrations distinctives depuis des années. Les enregistrements sur place ont révélé des résultats intéressants. Pour le moment, ces enregistrements sont notre seul aperçu de ce qui se trouve en dessous.
Psychic Fair – Heavy Metal Junky
---
---
---