New Canadiana :: Chris Strickland – Animal Expert
---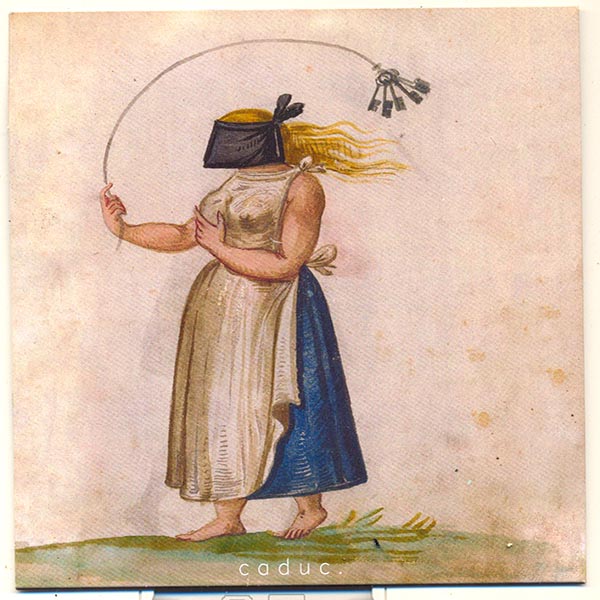 Chris Strickland
Animal Expert
Montréal, QC
From the listening salon of Alexander Moskos:
The Saint Henri crew used to have a record listening salon called Difficult Sundays and basically this new Chris Strickland CD made us cancel us the series. We held them at Dom's house and this CD made you realize how first-level boss some of these Ivy League Synth and Poetry records really are.
Strickland is a long time participant in Montreal's avant-garde music community. He famously ran cables out of the top floor of a downtown hippy burrito joint to mic Bishop Street during Garbage Night, a now-legendary gathering place for Montreal's weirdo music scene back in the mid-oughts. Half the country's out-music community came up through Garbage Night.
Animal Expert, which took ten years to make, is a catalog of difficult sounds beautifully organized by Strickland. It's the record the Canadian Electroacoustic Community wishes they'd used to promote their game. And hey, Strickland was a graduate of the Concordia Electroacoustic program so makes sense. There are tones that hang around just long enough, gunshots and laughing through shaky digital passages. The dynamics are absolutely crazy – you'll run over to your set-up to turn the volume down and then have to reconsider because the shit eases off and some light contact mic chewing and high tone suddenly appear, maybe too high though but reprieve comes in the form of analog wind and chimes. Martial sound effects are eerie premonitions of digital gore, faintly human sounds and horrible breathing like R Murray Schafer soundwalked your ass through the Battle Of Ypres.
Can't wait for the next Strickland drop. Hope it doesn't take the guy ten years to bust but hey can't rush this kind of compositional genius…unless your name is Rushie McGenes but nah mine's Moskos.
Du salon d'écoute d' Alexander Moskos:
(Traduit par Julie Mayer)
Les gens de Saint-Henri avaient l'habitude de tenir un salon d'écoute du nom de Difficult Sundays et, grosso modo, ce nouveau CD de Strickland a fait qu'on a annulé cet événement hebdomadaire. Ça se déroulait chez Dom et ce CD vous fait comprendre à quel point certains de ces disques issus des synthés et de la poésie de la Ivy League sont réellement des boss de premier niveau.
Ça fait un bail que Strickland fait partie de la communauté musicale avant-gardiste de Montréal. Il est connu pour avoir fait courir des câbles du haut d'une place à burritos hippie située dans le centre-ville afin d'enregistrer la rue Bishop lors de la Garbage Night, un événement désormais légendaire qui rassemblait la scène bizarro-musicale au milieu des années 2000. La moitié de la communauté hors-la-musique du pays vient de la Garbage Night.
Animal Expert, qui a pris dix ans à faire, est un catalogue de sons complexes magnifiquement arrangés par Strickland. C'est l'enregistrement que la Communauté électroacoustique canadienne aurait souhaité utiliser pour promouvoir son art. Et hé, Strickland est diplômé du programme électroacoustique de Concordia. Donc, ça a du sens. Il y a des sons qui persistent juste assez de temps, des coups de feu et des rires à travers les passages numériques tremblotants. La dynamique est absolument capotante, si bien que tu te ruerais sur ta chaîne stéréo pour baisser le volume… Puis, tu devrais changer d'avis, car la zik diminue d'un cran. Surgissent un chuintement de micro et un son aigu, peut-être trop aigu, mais le répit vient sous forme de carillons analogiques. D'étranges prémonitions de gore numérique, de sons à peine humains et de respiration horrible constituent les effets sonores martiaux. C'est comme si R. Murray Schafer passait ton cul à travers les bruits de la bataille d'Ypres.
J'ai trop hâte au prochain opus de Strickland. J'espère que le type ne prendra pas dix ans à le livrer, mais, hé, on ne peut pas bousculer cette sorte de génie de la composition… à moins que ton nom soit Rushie McGenes, mais nan, le mien c'est Moskos.
Chris Strickland – Mammoth Husbandry
---
---
---