New Canadiana :: LA ROSE – lean period
---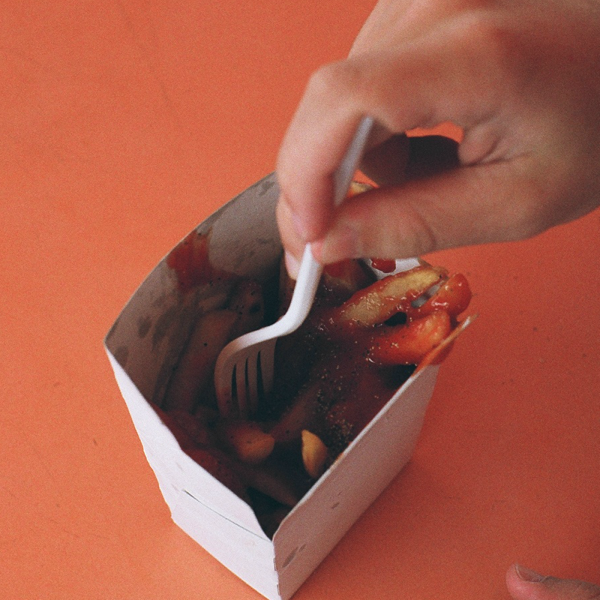 LA ROSE
lean period
(Self-Released)
Toronto, ON
From the scraped knees of Joshua Robinson:
Bedroom sophistry unfurls late-night curlicues, its lo-fi heartache screaming synthesized apologies that bounce off walls to rest, at long last, in the deepening emptiness of the space between weary ears. A catalogue of downtrodden pop-plunderphonics that bleed soft-spoken requiem; these entries are retreating voices and cigarette smoke, turning bright and polished daydreamed lovery into pale, ghostly, mournful parables. Intoned sepia dreams; clouded glasses and knees scraped against sharp pavement. The answer to the echoes that dance upon an upside down stage eyes hooked to the shadows that move across quiet ceilings.
Des genoux râpés de Joshua Robinson:
(Traduit par les roucoulades douces de Maya Keshav)
Le sophisme d'alcôve déroule des enjolivures nocturnes, pendant que son chagrin lo-fi hurle des excuses synthétisées qui rebondissent sur les murs jusqu'à ce qu'elles se reposent, enfin, dans le vide de plus en plus grand entre des oreilles fatiguées. Un catalogue des pop-plunderphonics opprimés qui dispersent le requiem doux; ces entrées sont des voix en retraite et de la fumée de cigarette qui transforment les roucoulades rêvées brillantes et bien polies en paraboles pâles, spectrales, et funèbres. Les rêves sépia entonnés; la buée sur les lunettes et les genoux égratinés par la chaussée rugueuse. La réponse aux échos qui dansent sur une scène à l'envers, les yeux rivés aux ombres qui se déplacent sur les plafonds silencieux.
---
---
---