New Canadiana :: BB Cream – BB Cream
---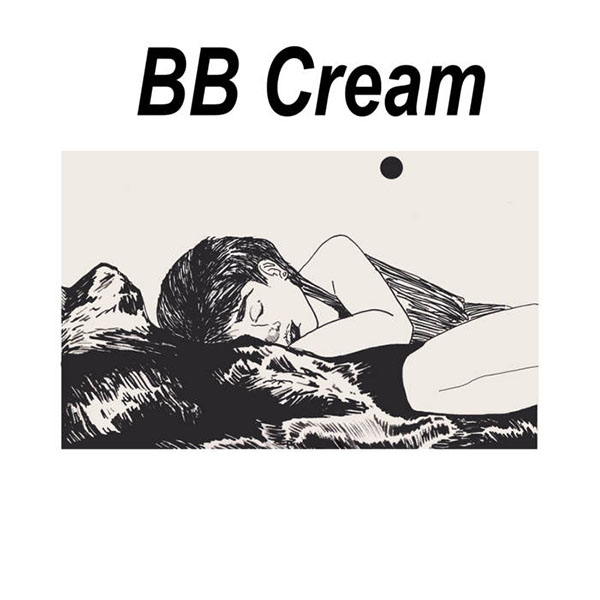 BB Cream
BB Cream
Ottawa, ON
From the sweaty bangs of Christine McKenna:
The inaugural release from Ottawa's BB Cream is an unconcealed visage, a spectacle of intimate feelings, a candid display of self-actualization on tape. A basic trio of instruments forms a Neapolitan ice cream of sound: a guitar, a bass, and set of drums are churned by the phantom hand of Marc Bolan, and a cold and sweet sonic treat drips onto thighs that ache from dancing the previous night. Catch a glimpse of yourself reflected in someone else's glasses and notice the sweaty bangs stuck to your forehead, enclosing the pop hooks stuck into your brain.
Par les franges en sueur de Christine McKenna:
(Traduit par Odile Leclerc)
La sortie inaugurale de BB Cream d'Ottawa est un visage non caché, un spectacle de sentiments intimes, une démonstration candide d'autoréalisation sur cassette. Un trio d'instruments de base forme une tranche napolitaine de sons : une guitare, une basse et un ensemble de batteries sont retournées par la main fantôme de Marc Bolan, et un dessert sonique froid et sucré dégoutte sur des cuisses douloureuses à force d'avoir dansé la nuit précédente. Regarde-toi dans le reflet des lunettes de quelqu'un d'autre et remarque les franges en sueur qui collent à ton front, entourant les idées de musique pop dans ton cerveau.
BB Cream – See You In The Next Life
---
---
---