New Canadiana :: Fish Food – For Mortimer
---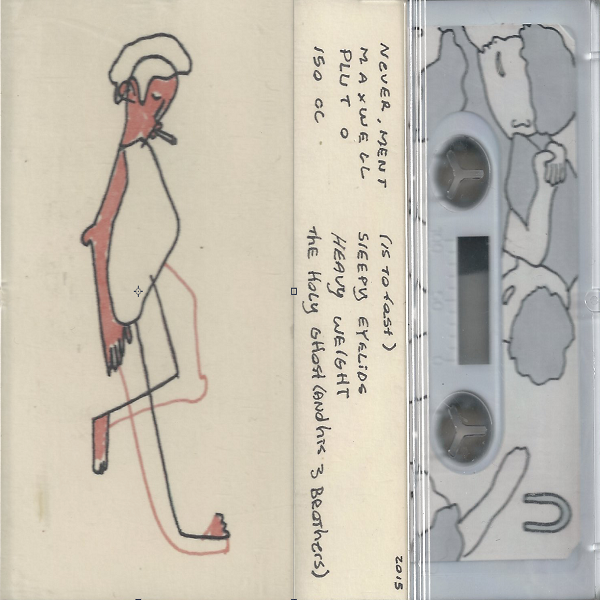 Fish Food
For Mortimer
(Self-Released)
London, ON
From the slack jaw of Rachel Bellone:
Small town Southwestern Ontario is a place with time to kill between house shows. Fish Food fills up the time by mashing hands against instruments and writing lyrics for a brother, a partner, a friend, and even the mean drunk guy, while having big big plans in a small small pond. For Mortimer is homespun and hard hitting, like the smell of cookies in your childhood home which you gobbled for granted. When creativity in this age hits fast and slick, Fish Food reminds us there's still time for new friends, handmade cassettes, and songs with throwback indie vibes and topical beats.
De la mâchoire détendue de Rachel Bellone:
(Traduit par Julie Mayer)
Le sud-ouest de l'Ontario est une petite ville où il y a du temps à tuer entre les spectacles faits main. Fish Food remplit ces temps morts en frappant ses mains contre des instruments de musique et en écrivant des paroles de chansons pour un frère, un partenaire, un ami et même le méchant type saoul, tout en ayant de grands, grands plans dans un petit, petit étang. For Mortimer est fait maison et percutant tout comme l'odeur des biscuits que vous engloutissiez pour acquis quand vous étiez petits. Malgré cette ère dans laquelle la créativité ne fait que passer, Fish Food nous rappelle qu'il est encore temps de se consacrer aux nouvelles amitiés, aux cassettes artisanales, aux rythmes tropicaux ainsi qu'aux chansons composées d'ondes indie qui retournent aux sources.
---
---
---