New Canadiana :: Les Otages – Les Rédemptionnistes
---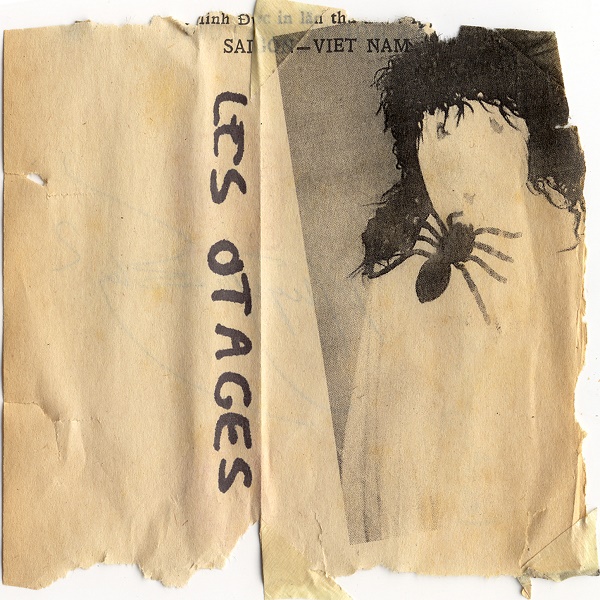 Les Otages
Les Rédemptionnistes
Québec City, QC
From the gothic callisthenics of Don L'Orange:
Emerging from the darkness with a plate of little sandwich pinwheels, the Produce Prince has come to deliver us. Can we break free from these earthly chains and fly with the goats? Freedom is knowing what to eat and when; we have given in to our gastric urges long enough. You need to take your green bin with civic pride. A balance of nutrition and exercise will be your ticket to a healthy and prosperous afterlife. A scrounger's nightmare: we have engaged a cash forward contract. Give the power back to the dollar.
Des callisthénies gothiques de Don L'Orange:
(Traduit par le caséum de Julie Mayer)
Sorti des ténèbres avec un plat de petits sandwichs roulés, le fin bec est venu nous délivrer. Pouvons-nous nous évader de ces chaînes terrestres et voler avec les chèvres? La liberté, c'est de savoir quoi manger et quand; nous avons cédé à nos envies gastriques assez longtemps. Vous devez prendre votre bac vert avec fierté civique. Un équilibre entre la nutrition et l'exercice sera votre billet vers un au-delà sain et prospère. Le cauchemar d'un pique-assiette; nous avons engagé une personne dont le contrat à terme a été négocié de gré à gré. Rendez au dollar son pouvoir.
---
---
---