New Canadiana :: Catbag – Missing Holes
---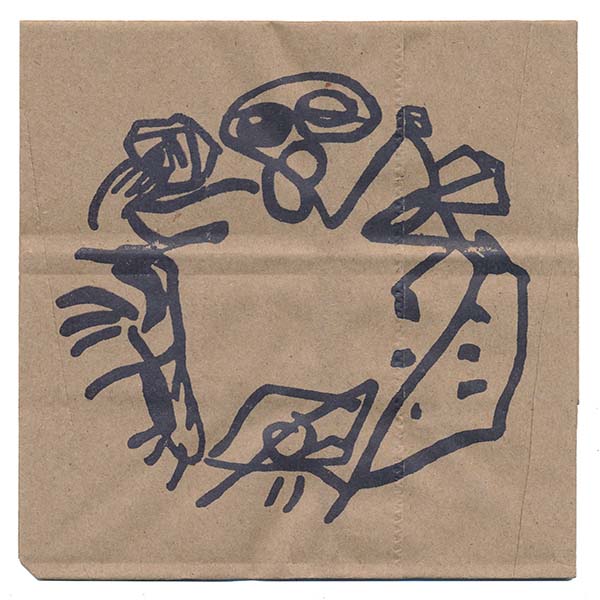 Catbag
Missing Holes
(Self-Released)
Halifax, NS
From the ancient fluids of Magnus Tiesenhausen:
In a dim sub-level zone, a new consciousness arises out of different micro bacteria and algae. It is you and I. Catbag, performing the role of the cauldron-stirrers, remove smoking items from the brine. Everything suddenly seems very immediate, very close. Magic order reveals itself in the discarded piles of relics. M. Wiebe's voice comes to us, a reassurance of human thought in the primordial sludge. We stumble on the path, but stay true to our course. We negotiate with the giant insects and leeches. It's not a safe record, but it's comforting. It's a place to rest in unease, it's a place of acceptance. Fear is familiar. The missing hole is filled by an absence.
Des fluides antiques de Magnus Tiesenhausen:
(Traduit par Julie Mayer)
Dans une zone souterraine dont l'éclairage est tamisé, une nouvelle conscience émerge de différentes micro bactéries et algues. C'est toi et moi. Les membres de Catbag, jouant le rôle de touilleurs de casseroles, enlèvent des choses fumantes de la saumure. Tout semble soudain très immédiat, très proche. Un ordre magique se révèle dans les piles de reliques abandonnées. La voix de Mitchell Wiebe nous parvient, une parole rassurante de pensée humaine dans la boue primordiale. Nous trébuchons sur le chemin, mais restons fidèles à notre trajectoire. Nous négocions avec les insectes géants et les sangsues. L'album n'est pas un disque sûr, mais il est réconfortant. C'est un endroit où l'on se repose dans le malaise, un lieu d'acceptation. La frousse est familière. Le trou manquant est empli d'absence.
---
---
---