New Canadiana :: Babysitter – Babysitter
---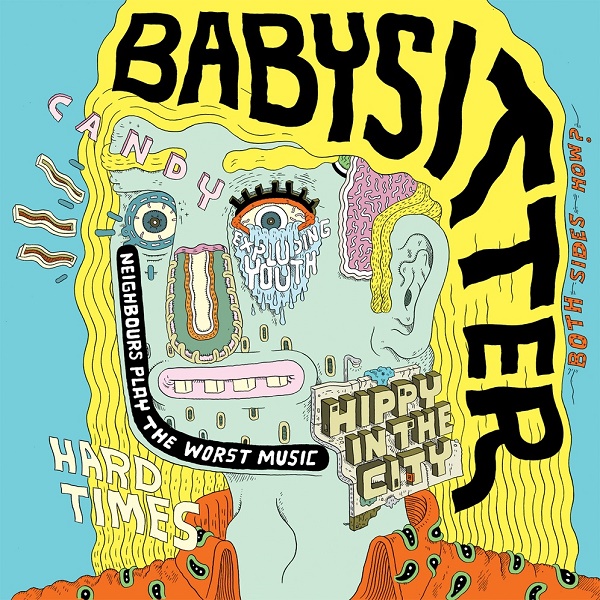 Babysitter
Babysitter
Montreal, QC
From the ascending fistpump of Rachel Bellone:
With over a baker's dozen releases since 2013 including collaborations with Hag Face and JLK, the hair raising Babysitter have become self-proclaimed civic targets. This album illustrates how they transcend the death of rock and roll. Its pre-election release seems to beg for a vigilant eye in a treacherous political climate. I don't know about you, but I'm in the mood for some hard jams, and cathartic atonal solos from guitars, horns, or babies crying.
De l'éloge ascendant de Rachel Bellone:
(Traduit par DIVESTMENT-MAINTENANT)
Avec plus qu'une bonne douzaine de sorties musicales depuis 2013, y compris des collaborations avec Hag Face et JLK, Babysitter, qui fait dresser les cheveux, est devenu une cible civique autoproclamé. L'album illustre comment le groupe transcende la mort de la musique rock. La sortie préélectoral semble demander qu'on soit vigilant dans un climat politique périlleux. Je ne sais pas en ce qui vous concerne, mais j'ai envie d'écouter des jams durs et des solos atonaux et cathartiques de guitares, de klaxons ou de bébés qui pleurent.
---
---
file under: 12", New Canadiana, quebec.
birthed: 2016-01-26
Comments Off

on New Canadiana :: Babysitter – Babysitter
---